*AS OF DECEMBER 2016, PAPA JOHN'S SINGAPORE IS NO LONGER CERTIFIED HALAL*
*This post will be retained for reference purposes and who knows, Insya Allah they might be Halal again in future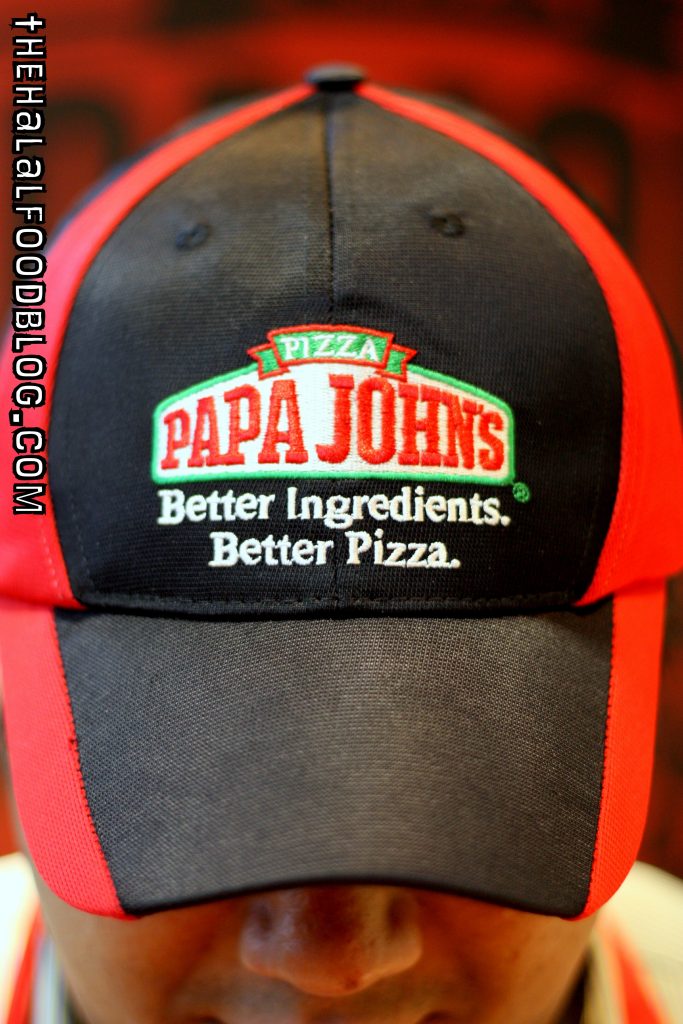 We're pretty sure you've all heard of Papa John's Pizza. Yeah it's the one you always makan at Berjaya Times Square in KL beside the Krispy Kreme there. Confirm plus chop a lot of you have heard about it because you've been telling us to go and check it out!
Well, up til now, we didn't drop by the one in KL because, well honestly, we were targeting other makan in KL LOL.
But the great news is – Papa John's in now in Singapore!!
That's right the famous Papa John's Pizza originally from the US is spreading far and wide and fans in Singapore can finally rejoice! No need to go to KL to makan Papa John's!! And we finally got the chance to try it awhile back. Finally we get a chance to see why everyone has been praising Papa John's all these years.
Papa John's prides itself on a philosophy – "Better Ingredients. Better Pizza".
And that will obviously equate to a better and more satisfying meal of fantastic pizza right? Well, it's time to put Papa John's to the test.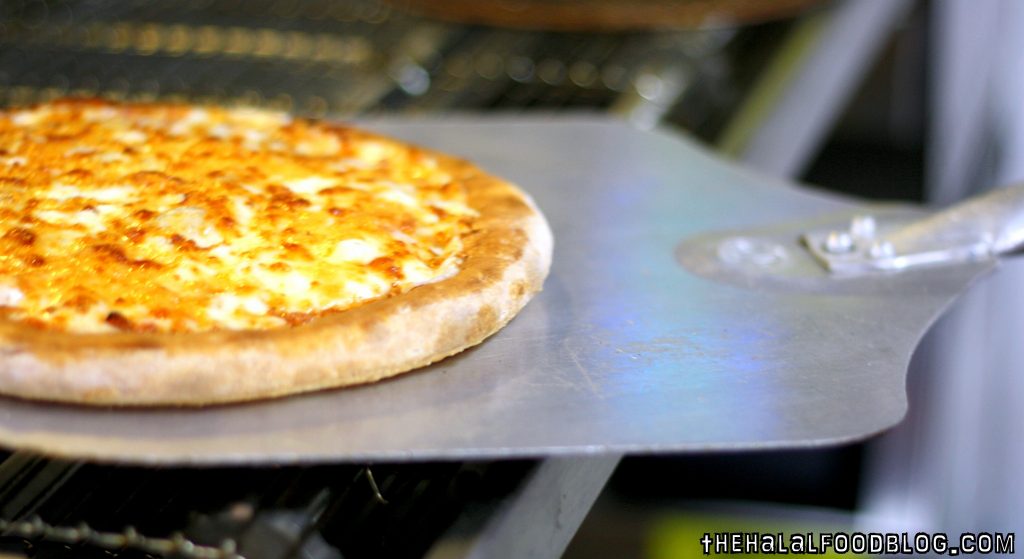 The folks at Papa John's very nice to invite us down for a visit at their outlet in Tampines for some pizza, to understand more about the Papa John's brand also have a hand at making some pizza ourselves! LOL so this is what we got up to while we were there.
Is it really as good as everyone is saying?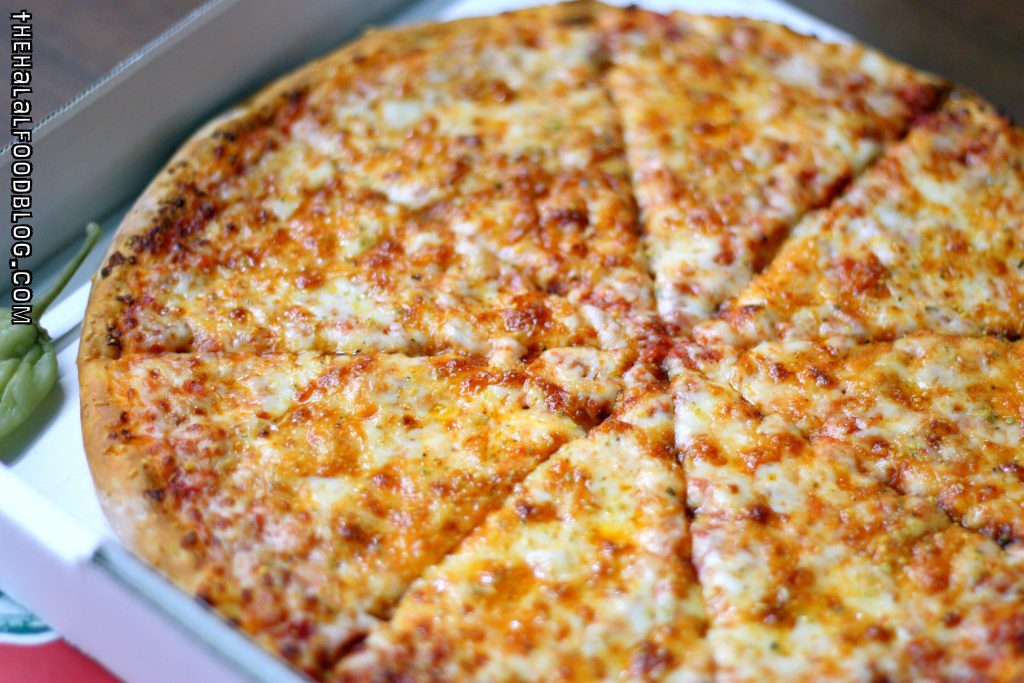 I don't know about you guys but I absolutely love cheese so that's why I am putting the Tuscan Six Cheese Pizza at the very top here. I always wanna order an all-cheese pizza every time but I always end up being the only one so that means it never happens. So this is dedicated to all you cheese pizza lovers out there! LOL
And boy oh boy what a version they have here at Papa John's!
Parmesan, Romano, Asiago, Provolone, Fontina and 100% Mozzarella Cheese are all ready and accounted for here (yes there are 6, you can count them LOL) and this means a super cheesy flavour which, if you're a cheese lover like we are, is gonna be damn satisfying.
Besides that, there's just Papa John's own tomato sauce and some Italian Herb Seasoning to round it up.
So have we got you excited yet?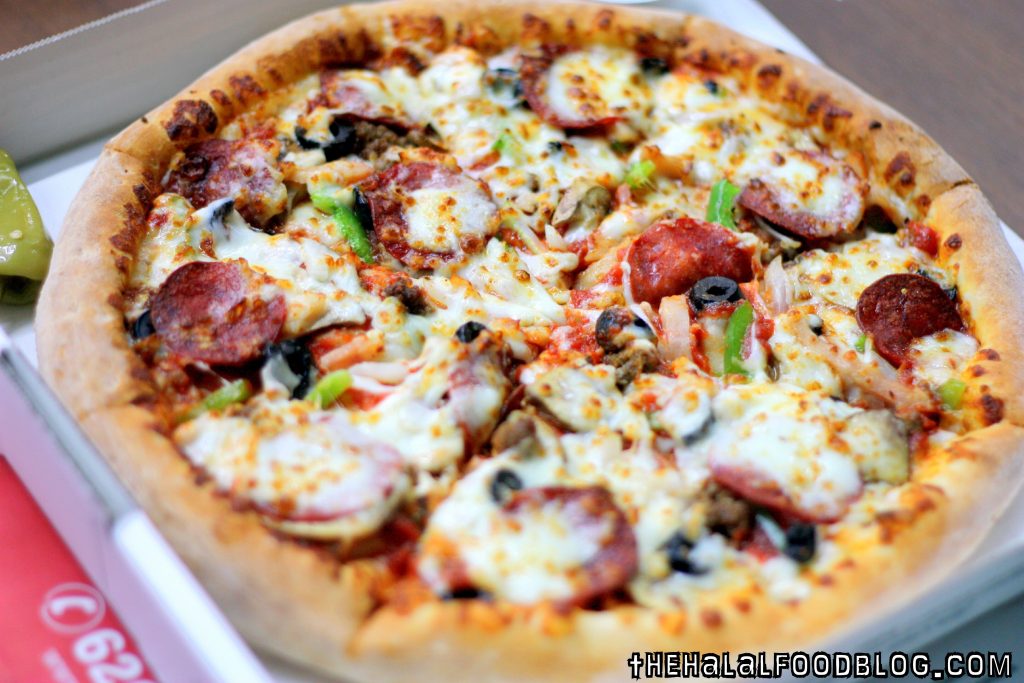 Next up is the Super Papa's which we view as one of the great choices for those of you who want your meat pizza fix.
You've got Pepperoni, Italian Beef Sausage, Mushroom, Onions, Green Peppers, Chicken Roll and Black Olives. And don't forget the 100% Mozzarella Cheese! Ambik kau that's a loaded pizza!
And if that's not enough, they also have a pizza called 'All The Meats' and with a name like that, it's quite obvious this one is to appeal to the inner beasts in us LOL it has Pepperoni, Italian Beef Sausage, Beef topping, Beef Bits and Chicken Roll. That is LITERALLY ALL MEAT! Lol we like to call it "all killer no filler" so don't complain got too much other stuff and not enough meat okay
Anyways for the Super Papa's they also have a Chicken version which swaps out the beef items with Grilled Chicken and Chicken Sausage instead.
This pizza is named after the founder and head honcho at Papa John's – John Schnatter.
And yes this is actually literally his favourite pizza! He created it with all his favourite things so everyone can enjoy the same pizza he enjoys the most LOL so thoughtful of him.
He's obviously a cheese lover because besides 100% Mozzarella cheese, he's also got Parmesan, Romano, Asiago, Provolone and Fontina cheese on there plus Pepperoni, Italian Beef Sausage and Italian Seasoning too! Seems like John and us have pretty much the same taste when it comes to pizza LOL.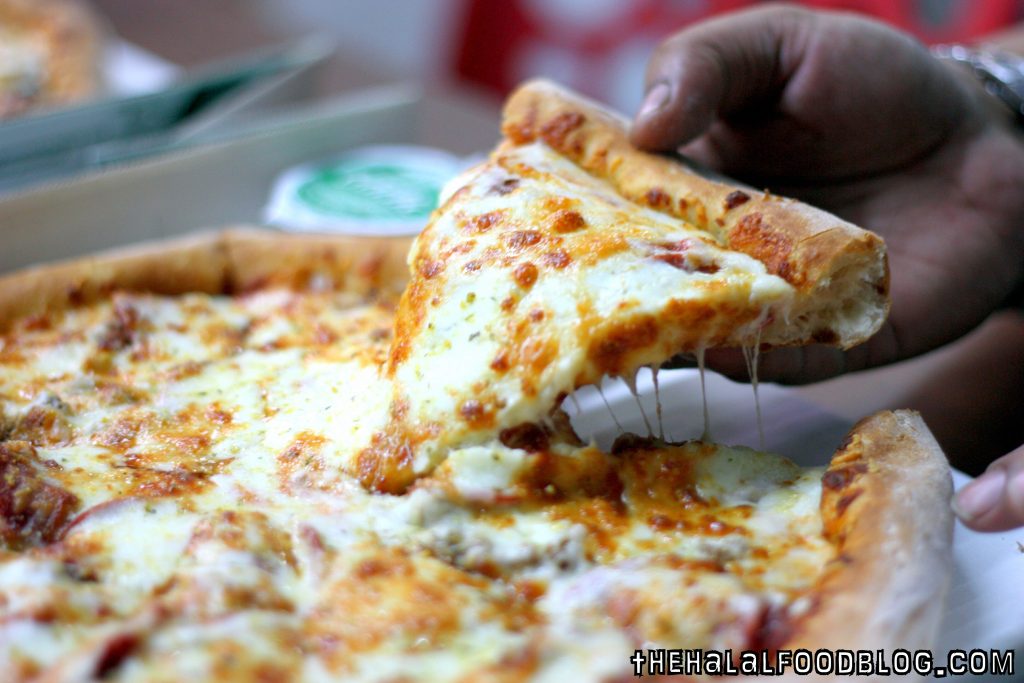 And THAT'S how cheese it gets with all those great cheeses on the pizza!
That's like a super thick layer of cheese lah!
They've got a few of pizza choices that are great veggie choices and one of them is the Spring Fling.
It's got Mushrooms, Onions, Tomatoes, Pineapple, Black Olives and Corn (and definitely 100% Mozzarella Cheese).
We honestly found the corn a very unique ingredient to have on a pizza but I guess we simply were not used to the taste of corn on a pizza. But hey like we said it's a great choice for veggie lovers right.
The other pizzas are the Garden Fresh (Black Olives, Mushrooms, Onions, Green peppers, Tomatoes and 100% Mozzarella Cheese) and there's also the Veg Hawaiian (Onion, Green Pepper, Tomatoes, Pineapple and 100% Mozzarella Cheese).
And speaking of Hawaiian…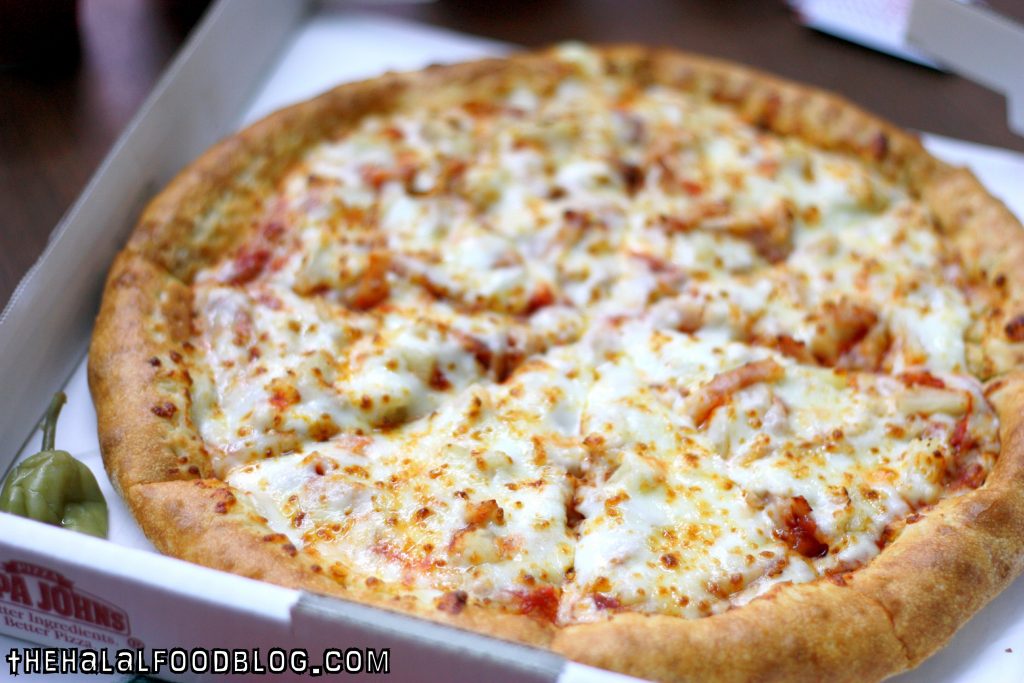 The ever-classic Hawaiian is definitely present on the menu at Papa John's. I guess everyone simply loves Hawaiian Pizza!! Chicken Roll, Pineapple and 100% Mozzarella Cheese. Can't get much more classic than that.
They actually have 16 pizzas total on the menu at Papa John's.
Some which are not featured/mentioned in this post are the Margherita, Mexican Ole, Garlic Parmesan Chicken, BBQ Chicken and Pepperoni.
Next review we do on Papa John's is definitely gonna have the Pepperoni and Margherita!!
Pizzas are between $22-$30 for 2 Regular pizzas and you can upgrade to Large pizzas for $6.50 per pizza.
They've also got some really great daily deals like Buy 1 get 1 FREE on Tuesdays and a FREE Upsize on Wednesdays! Not bad leh!!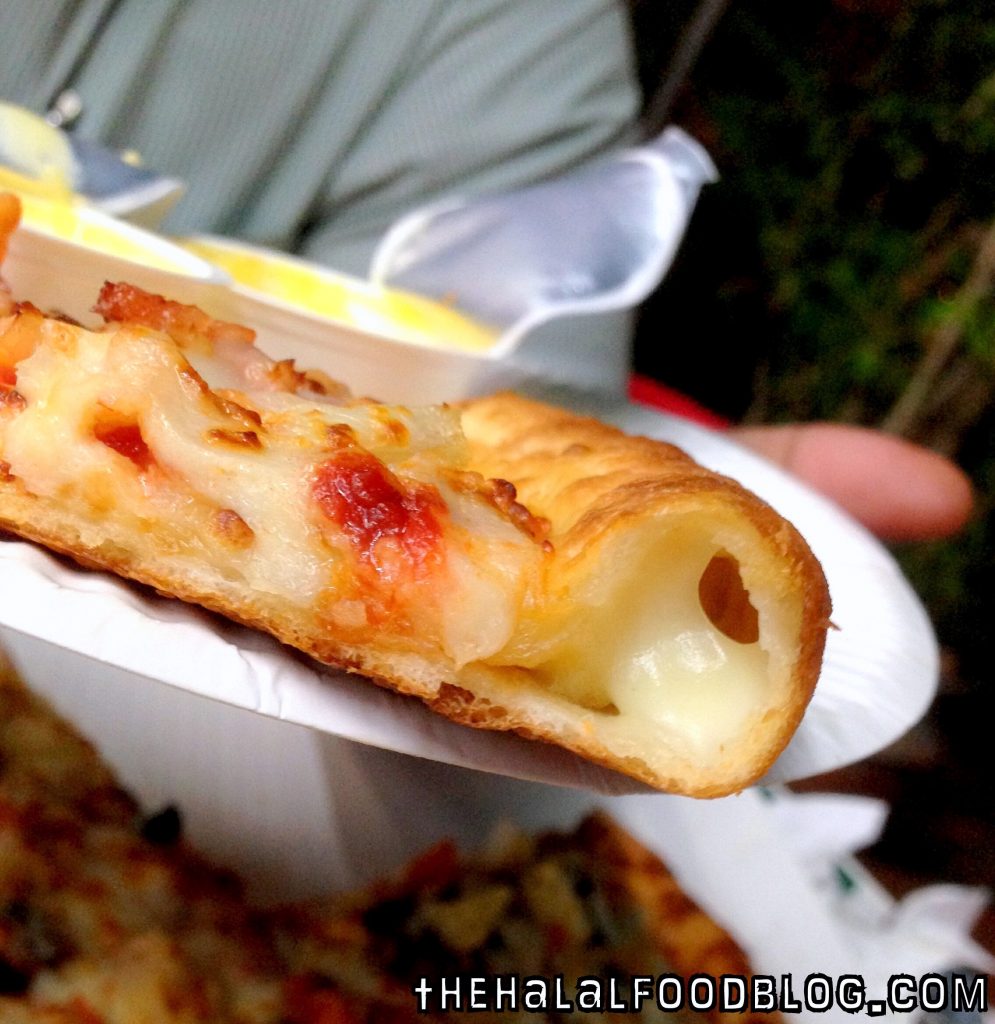 Not sure if you noticed but there were a few different types of crusts on the pizzas we have featured so far.
There's the Original crust (Super Papa's and John's Favourite) and there's the Hand Tossed Thin Crust (Tuscan Six Cheese Pizza) which you can choose when you order your pizza at no extra cost. You could also add $4 and get a Stuffed Crust to get that extra cheesy 100% Mozzarella Cheese in that crust.
Every Original Crust pizza you order comes with a small tub of Papa John's Garlic Sauce which is great for dipping. Let us confirm for you – this sauce is the absolute bomb! It's got a great buttery and garlicky flavour and sooooo addictive!
And why only with Original Crust pizza? Well, the smart people at Papa John's know that quite a lot of people eat the pizza with the toppings part but quite often leave the crust. Diet? Not tasty enough? Well, maybe in some cases. But the Papa John's dough is tasty so the crust technically becomes like a bread stick once the toppings are gone PLUS you're gonna be so tempted to whack the crust because of the Garlic Sauce which is great for dipping! Genius!
Anyways, if you love it as much as we do, you can always buy more!!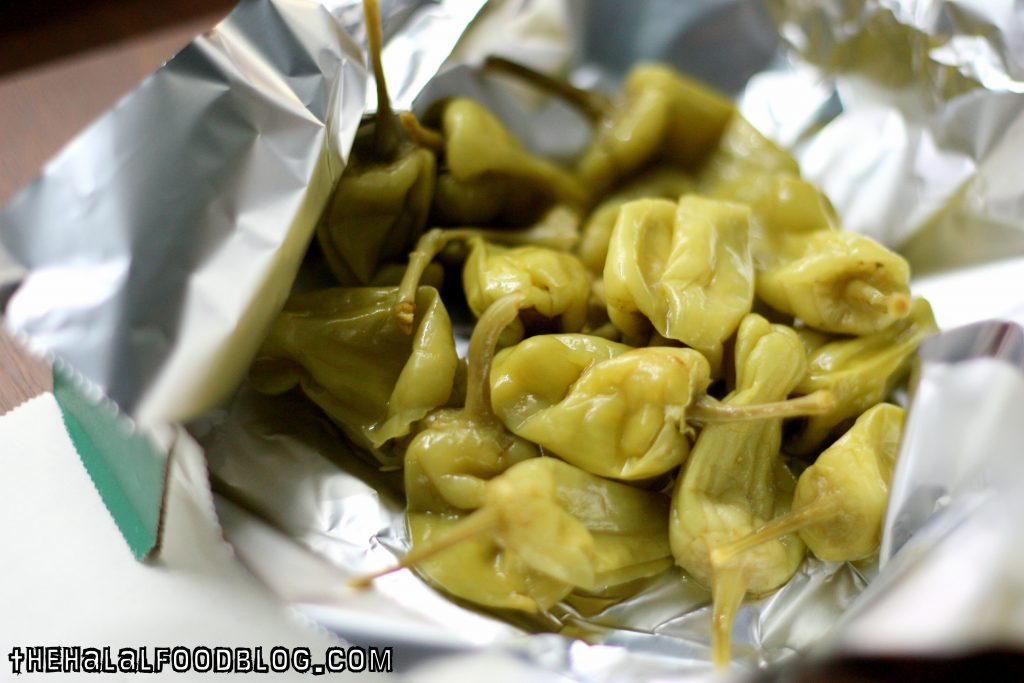 Something else you might have noticed in the pizza boxes above is this small little chili pepper.
They call it Pepperoncini (singular is Pepperoncino) and it's basically a chili pepper. It's pickled so even though you might detect a little heat, its not as bad as you might expect plus it's gonna get your appetite going!
But hey if chili peppers are not your thing, then maybe some of the Papa John's sides might entice you?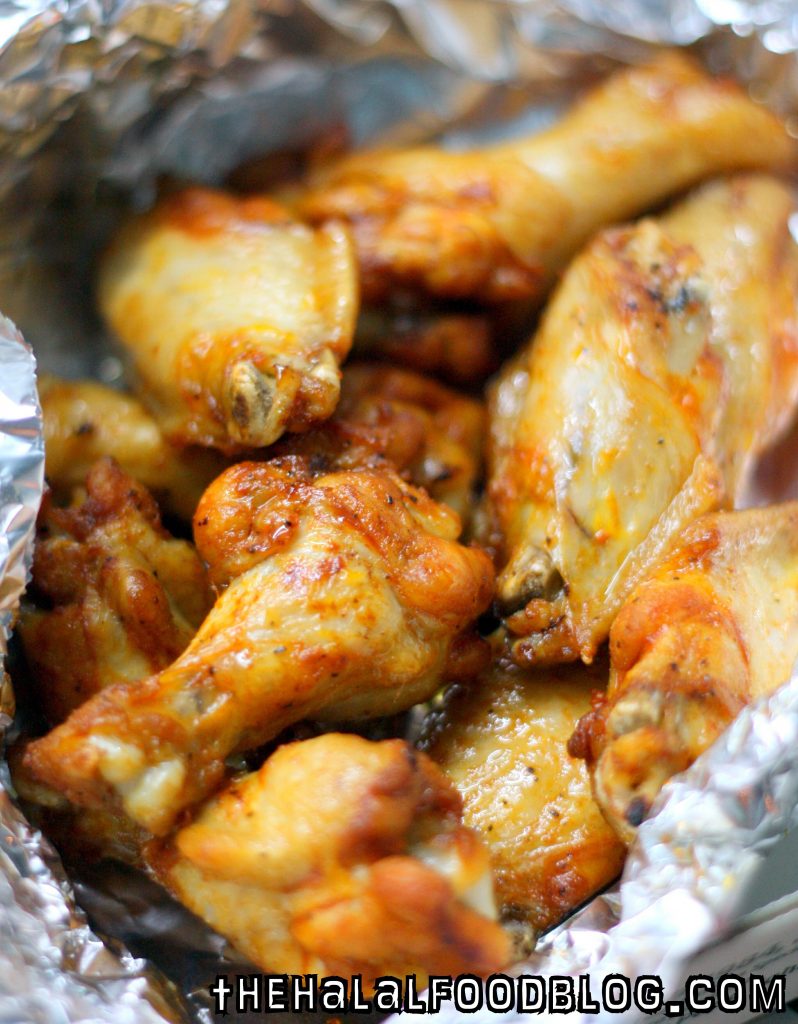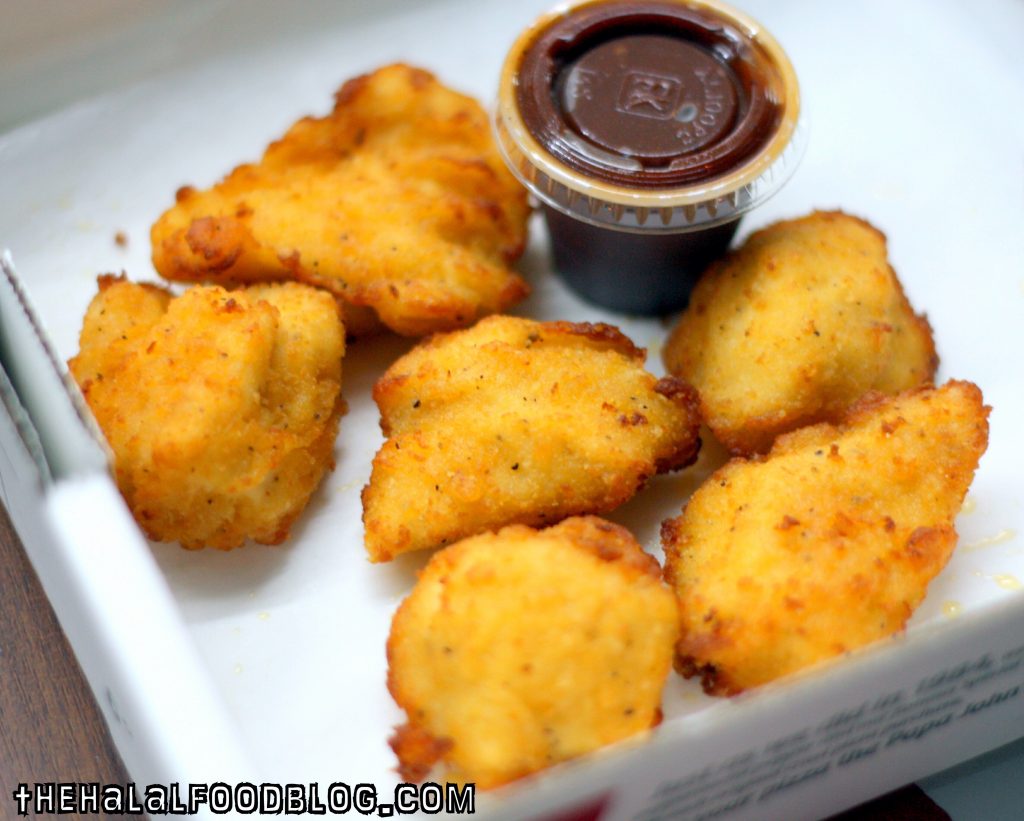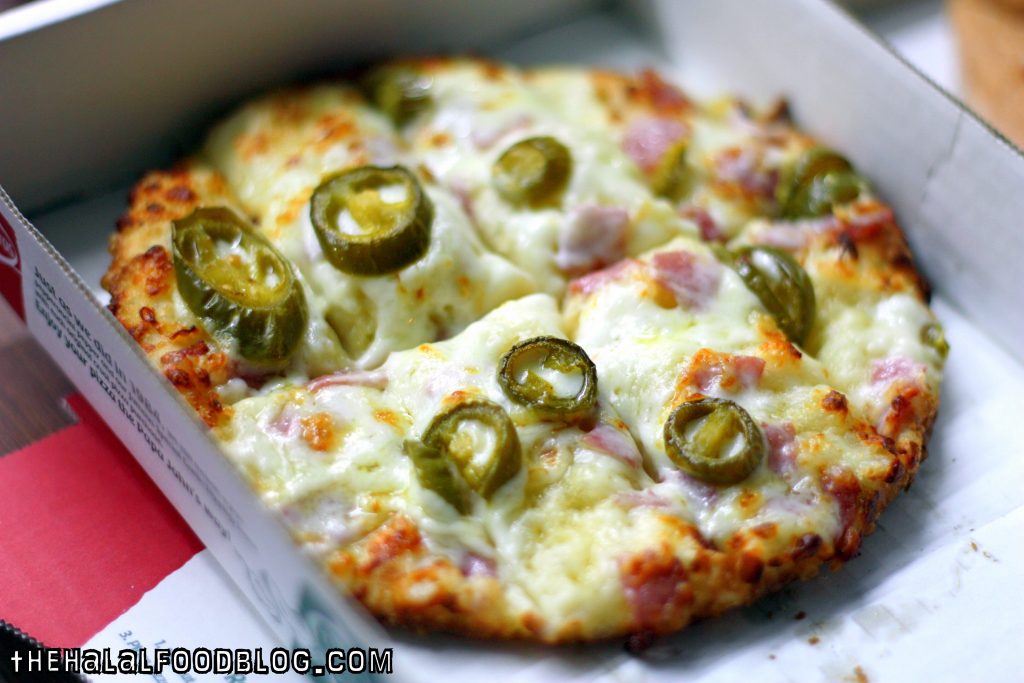 Quite a few choices on the menu in terms of sides at Papa John's!
The Chicken Wings were not bad and great with some chili sauce (we ended up dipping in the Garlic Sauce LOL).
The Chicken Poppers were also not bad actually. I guess you could probably compare it to a nugget and it comes with some BBQ sauce for dipping.
Last but not least we also tried the Cheese Sticks. They've got 2 types on the menu – one is the Garlic Cheese Sticks and the other choice is the Beef Jalapeno Cheese Sticks. Nice with a crispy edge!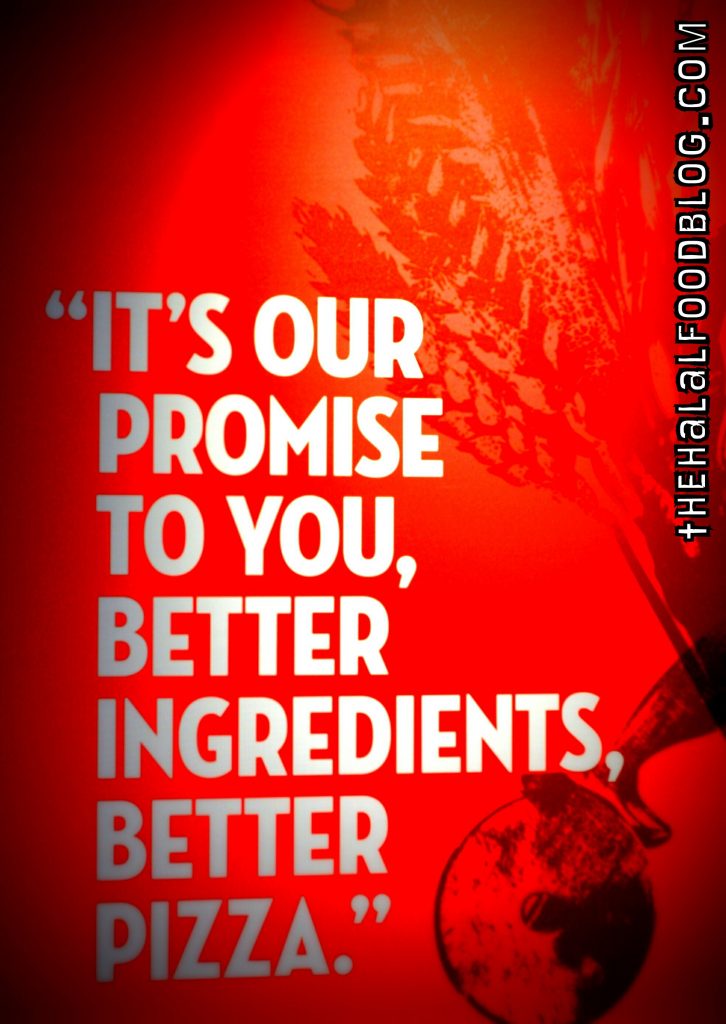 Papa John's promises top quality pizza because that's what they do. One quote that really stuck with me when we we visited Papa John's was that they "didn't just sell pizzas", they were "pizza makers" and that makes a big difference. I guess the message we got was that Papa John's was serious about ensuring top notch everything when it came to their pizzas.
Their dough is always fresh and never frozen plus its free of any dough conditioners.
Their tomato sauce is packed within 6 hours of the tomatoes being picked. Free of artificial colouring and flavouring and the same tomato sauce is shipped and used at all Papa John's worldwide to ensure consistency.
Their meats are free of artificial flavours, colours and preservatives.
Their vegetables are fresh (never frozen or vacuum-packed) and hand-sliced daily in-restaurant.
Their cheeses are top quality and with minimal preservatives.
Even their box is special – they came up with a special white-on-white box which is designed to maintain a fresh and hot pizza so you don't get any taste-transference from those normal brown cardboard pizza boxes.
Yeah. They REALLY take their pizzas seriously at Papa John's.
And do they deliver on their promise of "Better Ingredients. Better Pizza"? – Definitely.
They've got only one outlet for now and delivery is only limited to the area but look out for exciting news and updates as we hope to see more Papa John's outlets very soon!!
Look out for a special post at the end of the week which is Papa John's Part II.
The Halal Food Blog actually became part of the Papa John's Team for awhile and made some pizzas!!
Til then, go get some Papa John's!!
Blk 801 Tampines Avenue 4
#01-279
Tel: 62626262
www.papajohns.com.sg
Facebook: www.facebook.com/PapaJohnsSingapore
Operating Hours:
11.00am til 11.00pm Daily