FACT – I have never been to a National Day Parade (and that includes previews as well). The closest I have ever been to actually attending (or even participating) was when I covered for a friend during my NS days (it was 2005 and it was some vehicle thingy).
Why have I never attended the parade? It's not because I am not patriotic lah okay LOL and it's not because I never won the ballot or anything like that. In fact, I watch the parade on TV every year and I enjoy it very much! Well the opportunity arose for us to attend the NDP Preview 2 this year so I would finally get the chance to experience (at least a little bit) of the excitement up close.
If you have never been OR if you're going to attend the actual NDP on 9th August, this should serve as a guide on what you can expect okay!!!
So one sunny afternoon, we made our way to the Marina Bay Floating Platform wearing red and white…
PRO TIP – Plan ahead before you make your way to the Marina Bay Floating Platform!! There are quite a few road closures during specific timings on the parade day itself and you DO NOT want to be caught up in the jam! If you're driving, try and park a bit further away and either walk or catch some public transport in to the venue.
But best of all is take public transport all the way so you don't go wrong. And besides avoiding all the congestion, you can also save on parking fees (which are pretty expensive in that area!!)
Oh! And another important thing to remember is that there are only certain entry points so follow the details on the back of your tickets or head down to www.ndp.org.sg/faqs for the full details!
Anyways, there are plenty of guides and helpful volunteers to guide you along the way so you can't get lost. Just follow the crowd!!
Don't bring big bags or heavy stuff with you because not only can it be quite a walk but there are also stringent security checks so travel as light as possible! After all, once you collect your NDP Funpack, you'll have snacks, water and pretty much all you need for the parade.
So that photo above is our stop just before we entered our Blue zone of the Floating Platform – collection of NDP Funpack! They have red or white Funpacks so see lah your luck which one you get (the stuff inside all same okay!).
More on what's in the NDP Funpack later!
We were blessed with very nice and sunny weather on the day of NDP Preview 2! But that also means you should be prepared especially if you have little ones with you. A cap would be helpful (they have a visor in the Funpack) and maybe a water mist spray if you need. But drink plenty of water! (2 bottles in the Funpack!)
Tickets instructed to be seated by 5.30pm and we were in nice and early when the gates opened just after 4pm. And as it got closer and closer to the parade, you could really sense the excitement in the crowd building up…
And then when everything kicks off, you kinda get lost in the moment and just soak in all the positive energy! The music, the hosts, the visual displays on both the giant screen had us all totally engaged. And before we knew it, the parade was in full swing!
The marching band was out, the parade contingent marched out and then the exciting displays by our Armed Forces including a Presidential Gun Salute on the M3G Raft, a Salute to the Nation performed by the Republic of Singapore Air Force!!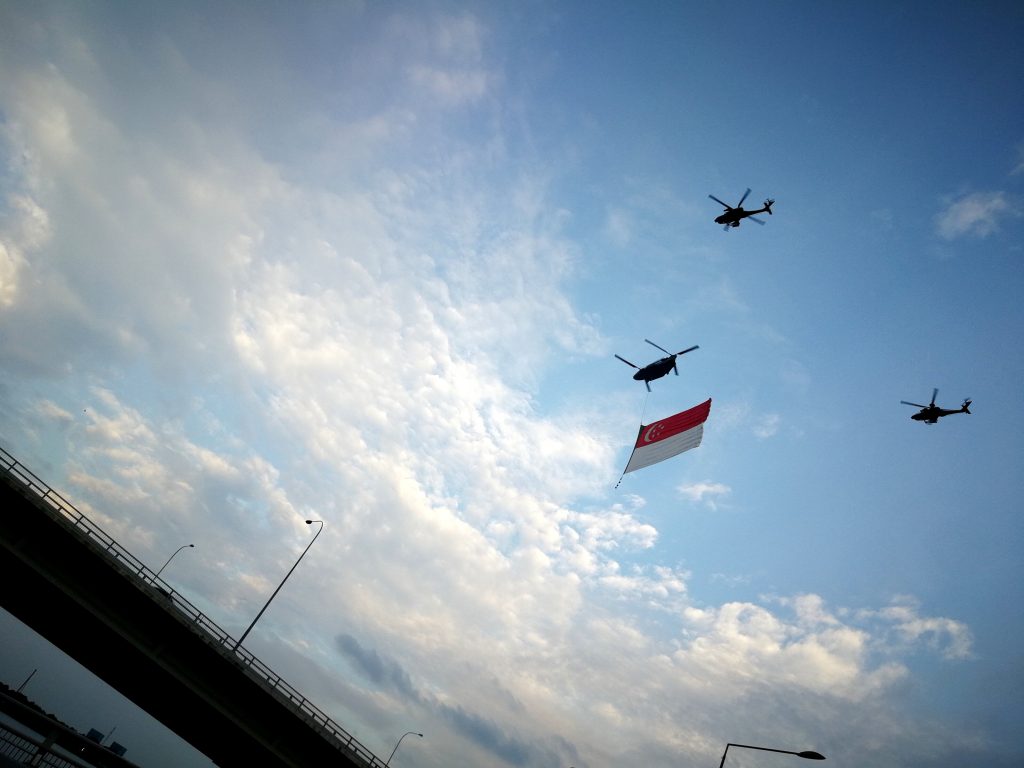 Okay so there was much much more including displays by the RSAF, SAF, SPF and SCDF too like the Dynamic Defence Display segments showcasing our national defence capabilities! Complete with mock explosions and pyrotechnics! If you'd followed our Instagram Stories over the past weekend you would have seen all those videos. Super exciting!
And of course, one of the best parts of the NDP (to me, at least) is when we all start singing all the NDP songs!
Okay lah admittedly this year seems like less sing-a-long to be honest. There are quite a few performances to enjoy for sure and the crowd really got into the spirit of things! Definitely a feel-good atmosphere despite the heat and it as actually great to see everyone enjoying themselves.
The singing of our National Anthem is always a proud and patriotic experience especially because you have such a big crowd all singing along together as #OneNationTogether wah super feeling I tell you!
Even the kids in the crowd who had gone a bit quiet at the beginning came to life when the parade got under way. And although they may be a bit too young to belt out the songs now, I'm very sure that in a few years time, they will be at full volume with the rest of the nation.
As you may well know, this is also the year we celebrate #NS50 and there have been plenty of tributes to the NSmen and NSwomen throughout the year. One really nice part of the parade is when they requested for all the NSmen and NSwomen in the crowd to stand up and everyone showed their appreciation with a round of applause. Yeah it seemed like a really simple gesture but it was actually a really nice touch to be honest.
So besides the fantastic displays by the parade participants and all the uniformed groups, we were treated with quite a nice and meaningful display of both LIVE performance accompanied by video on the big screen. It comes in 6 parts and each one emphasizes a part of what makes Singapore great and how we can all continue to success by sticking together as we have all these decades.
I simply have to mention the really superb display by the flying drones during this performance. Yes – about 300 flying drones took to the sky and started forming all sorts of amazing shapes in mid-air. It was really power sia!!
I really wish I had some videos and photos to show you but to be honest, I snapped them for our IG Stories and forgot to save them!! Well, you can just do a quick search on YouTube and there are a few videos uploaded by others who were also in awe of this display. Go check it out!!
Without a doubt, one of the main highlights of NDP every year is the massive fireworks display!
Wah it was SPECTACULAR!! And keeping in mind that this was just the NDP Preview! The actual NDP fireworks are almost sure to be even grander lah! I guess it's always nice to view a fireworks display and it was especially more power for the kids I'm sure!
Anyways yeah I could have gone for taking a video of the fireworks but I opted to try the 'Light Painting' mode on my Huawei P10 Plus. Looks a bit shaky because it was hand-held instead of using a tripod but still quite nice right!
Well, before we end off recounting our experience, let's not forget to rundown something that a lot of people look forward to (and even covet!!) every year during NDP season – the FUNPACK!!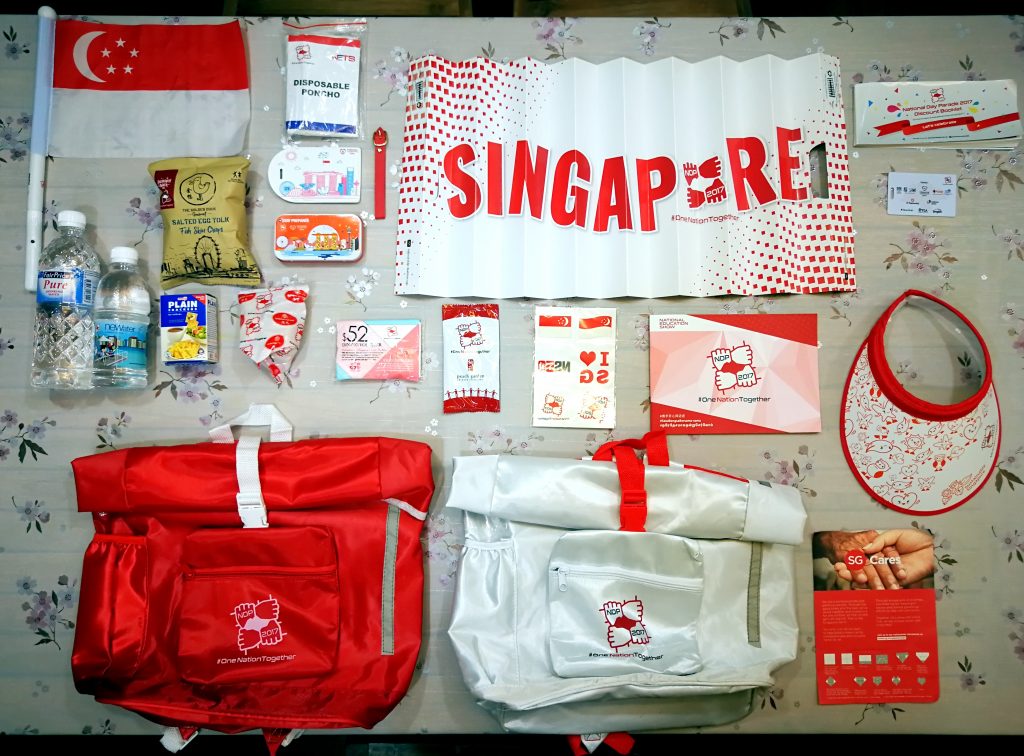 So this is the NDP 2017 Funpack we received during the NDP Preview 2.
There are 2 colours – red and white – but they've all got the same stuff inside. In fact, the NDP Funpack on the actual day will probably have more stuff I think.
By the way, there's one item that missing from that photo – because we ate it at the preview LOL
It's the special edition Cream Bun from Sunshine Bakeries Singapore! They (and many other sponsors) have been contributing to the NDP for DECADES so we should really give them all props for their support!
Okay lah so it seems like we're showcasing mostly the makan bits of the NDP Funpack (we are after all a food blog mah LOL) but there's more than just snacks okay!
So there's a mini Singapore flag (which lights up!), an NDP 2017 clapper, a sun visor, an SPC & U card, a discount voucher booklet (lots of good deals!), a disposable poncho, a leatherette luggage tag, a commemorative keychain, temporary tattoos (the kids will love them!), biscuits, crackers, snacks and a couple of bottle of water too! And let's not forget the actual Funpack bag/pouch too!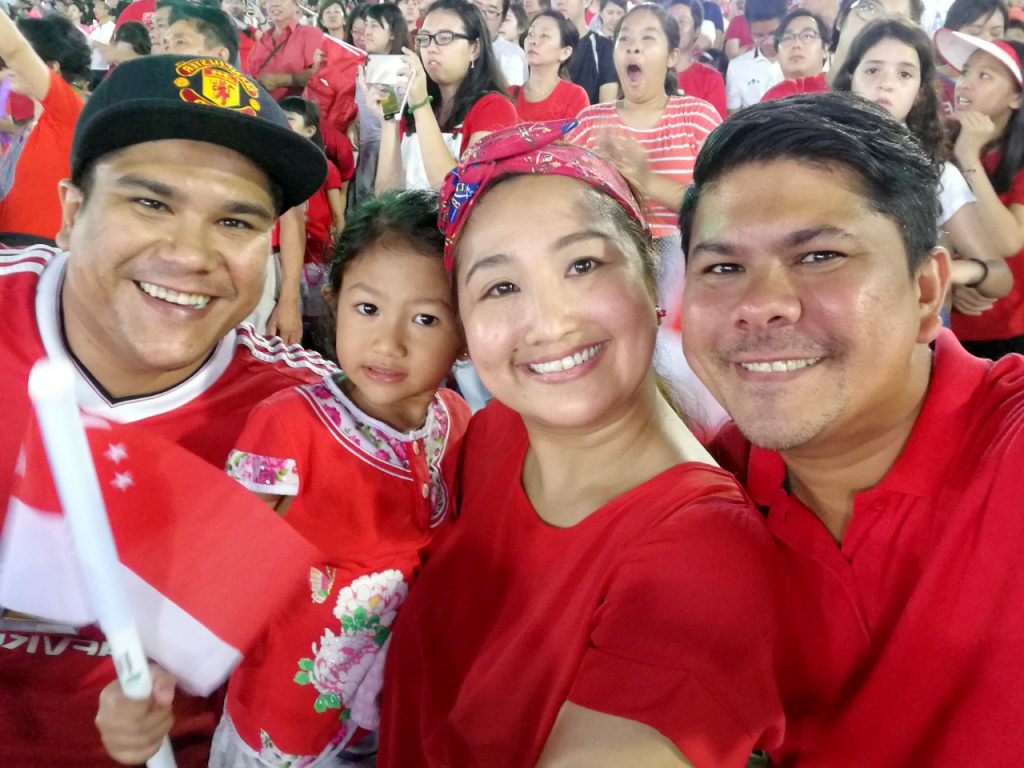 It's very safe to say that we really enjoyed ourselves on our maiden experience at NDP (albeit a preview). It really was quite an experience and I can only imagine how much more excellent the parade on the actual day will be.
A big thumbs up to all the organizers and the more than 14,000 people who make up the team who make the NDP possible. This includes volunteers and personnel behind the scenes and on stage. They've toiled and worked so hard for half a year to put on this amazing show and I salute them all.
If you're headed to the National Day Parade on 9th August, show up in full force and make the most of the experience in celebrating our glorious nation because there are many who would love the opportunity to do so. If you don't have the luck to join in this year at the Floating Platform, fret not and try for the next year's show okay. This year, join us as we all watch on TV screens from home and even those who are aboard and longing to join in the festivities in this island we all call home.
FACT – I HAD never been to a National Day Parade. Until now. And I hope to experience it again.
#OneNationTogether celebrating what it means to be a Singaporean. Celebrating our home and everything we stand for to defend it and cherish what we have here in Singapore.
MAJULAH SINGAPURA!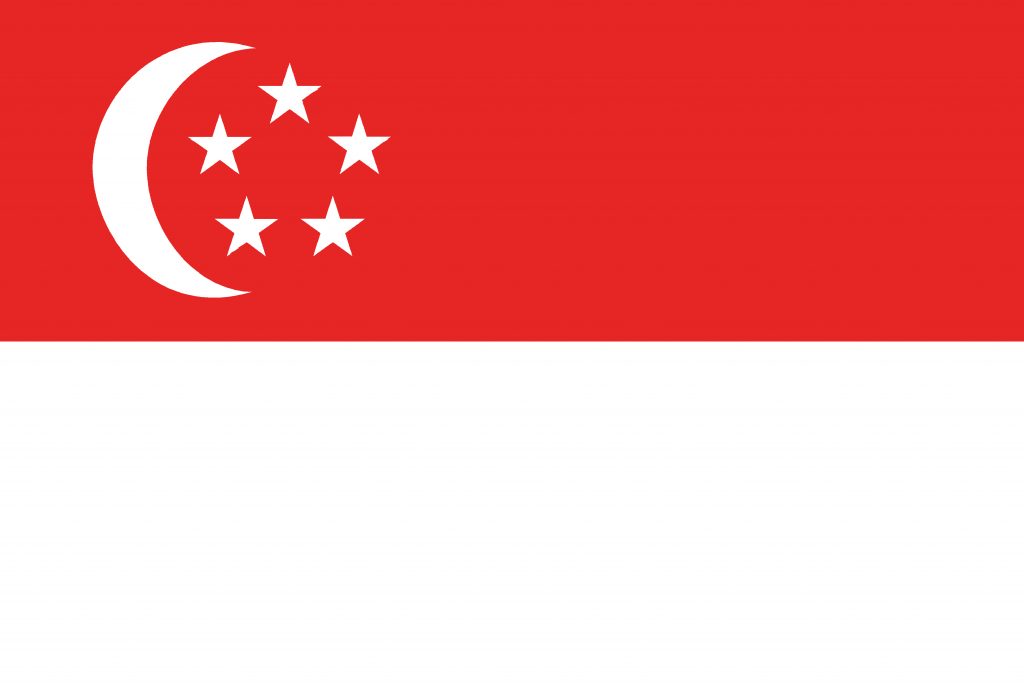 All photos used in this site are property of The Halal Food Blog unless stated otherwise.