When I think about some of the most iconic and legendary makan places in the East side of Singapore, one of the first names that comes to mind is Mas Ayu. I mean, I first visited this makan place like more than 15 years ago and who know how long it'd been around before then.
And despite a few changes over the years, it's still standing strong in the same location I remember.
So what's on the menu at Mas Ayu? Well, it's got most of your standard faves like all the various types of Nasi and Mee Goreng of course and all the necessary accompaniments like Tom Yam etc. It even gained quite a reputation for their seafood too with fresh seafood being displayed in ice at the counter in the front.
I'd only eaten there in the day time as a teenager (after tennis lessons across the street!!) but I know that Mas Ayu was also a favourite supper spot for many since it opened til pretty late. Definitely one of the faves in Siglap.
For me, my dishes were pretty standard –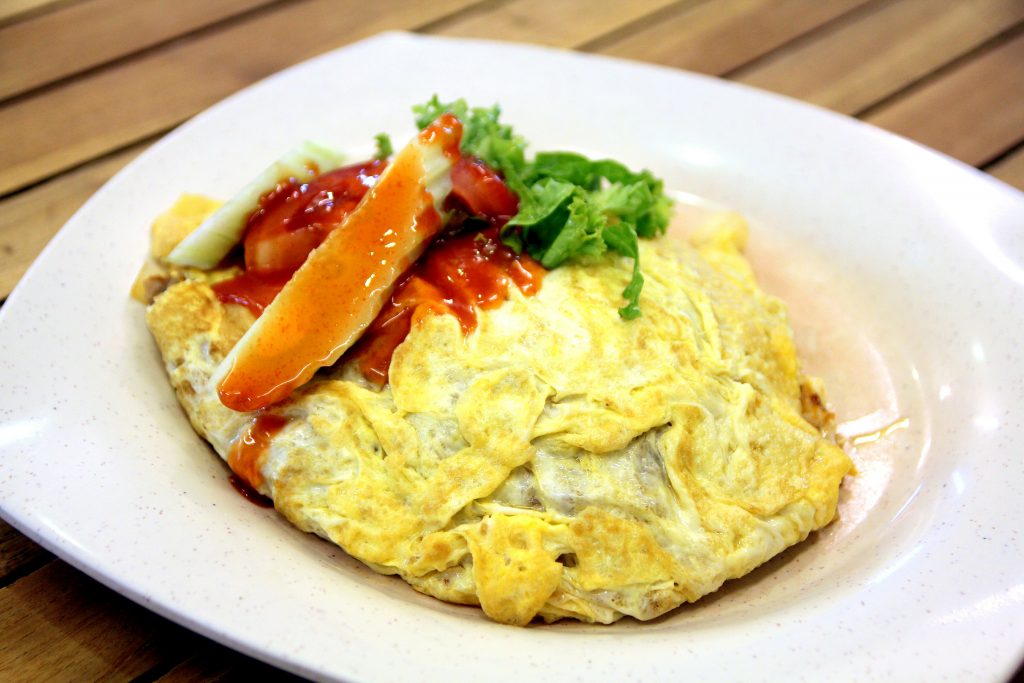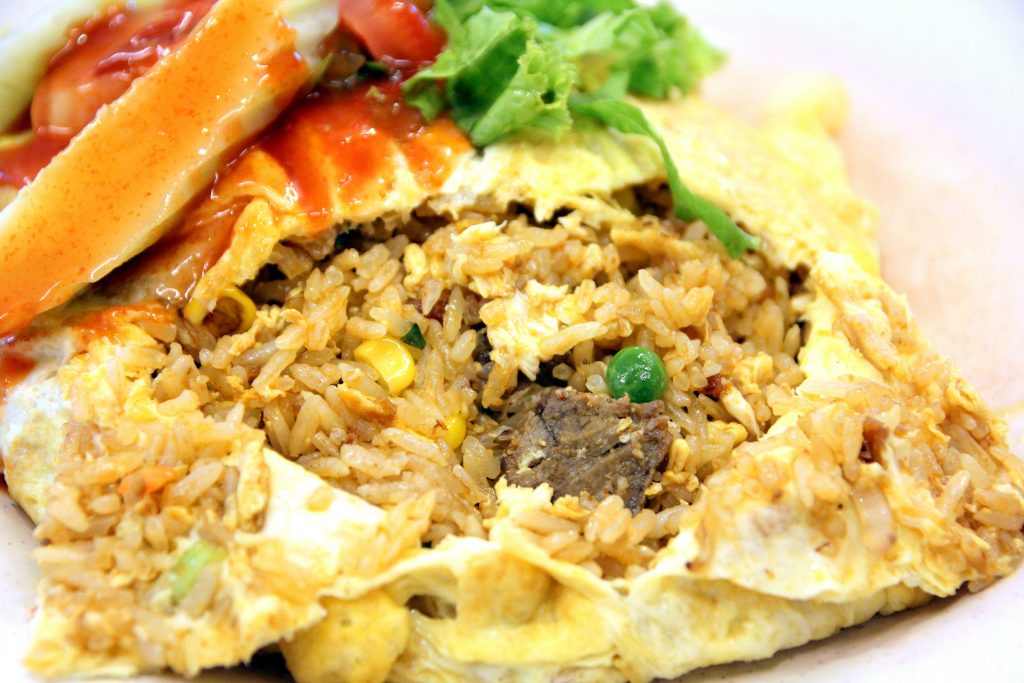 This was the #1 dish I always ordered whenever I ate at Mas Ayu. And on this visit, my first after so many years, it actually still tastes the same as far as I can remember.
Tasty fried rice with goodies like meat and some veggies all wrapped up in that omelette. Power!
But notable missing was a prawn. Yes, just one prawn. I'll always remember because there was always one big prawn which I always gave away but this time, there was no prawn. Oh well.
Well, if Pattaya is not your style, then there are at least 15 other Rice variations and about 28 Noodles variation to choose from so you're not limited to just a few choices as you'll find out when you read the menu.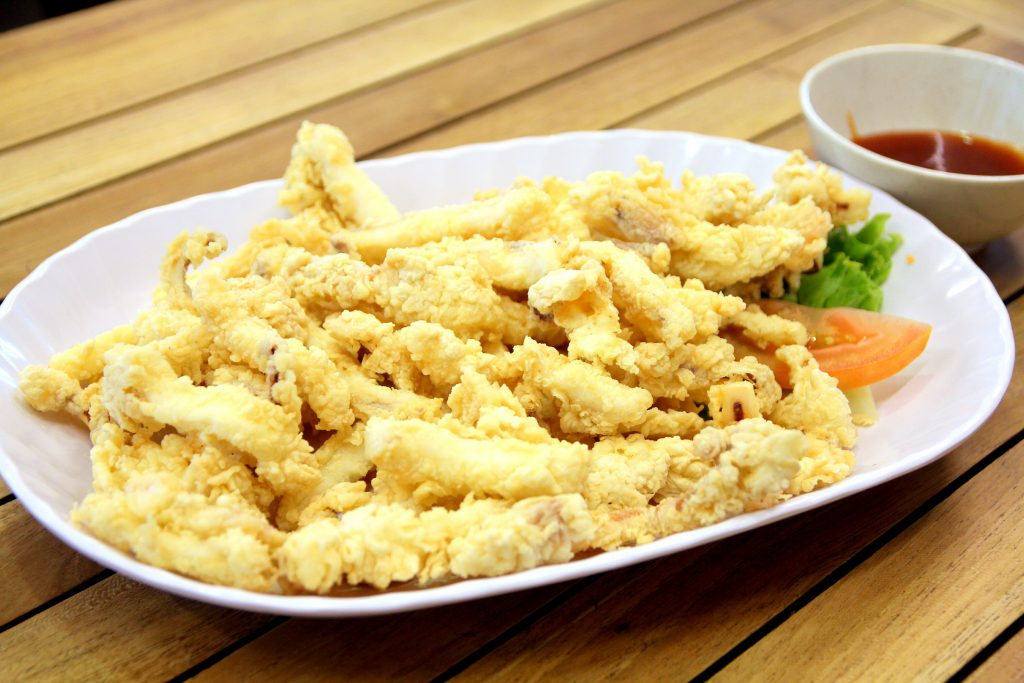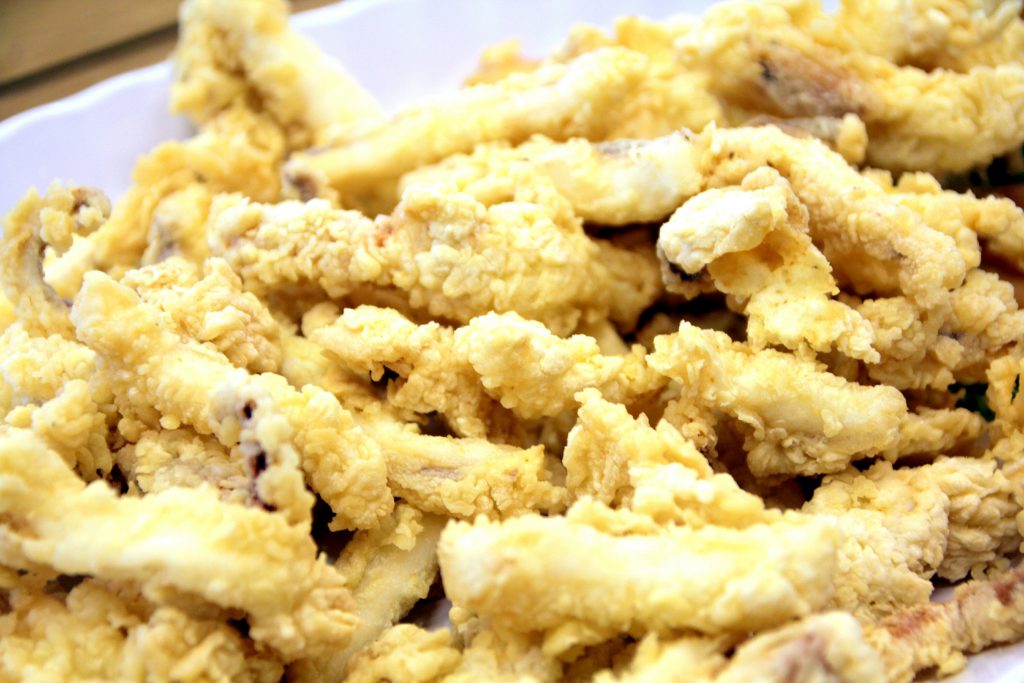 Here's something I picked up on a little bit later. In fact, I think it was Mein Bruder who first introduced me to it and I found it a great snack!
Sotong Goreng Tepung is pretty straightforward. Squid is battered and then deep fried. No special sauce, no nothing else. Like I said – pretty straightforward. Think of it as cut-up Calamari. It's got a nice crispy (albeit a bit salty) batter that goes great with just your standard chili sauce.
But I simply cannot avoid mentioning the rather steep price of $20.
It's not exactly a very big serving. Maybe okay to share between 2-3 people at most? But I cannot help but think that it is a bit pricey.
In fact, even the Nasi Pattaya price seems to have gone up by quite a bit from what I can remember.
Hmmmmmmm……
I guess overall, the food at Mas Ayu has still got the standard that it became famous for. Even though it may seem a bit pricey, I can't help but notice that it's still quite a crowd when I visit and even whenever I pass by. They must be doing something right, right?
55 Upper East Coast Road
S 455215
Tel: 6449 2844
Operating Hours:
24hrs Daily
All information (including prices, availability of item on menu and Halal status of establishment) are accurate at the time of posting. All photos used in this site are property of The Halal Food Blog unless stated otherwise.