We've been to AquaMarine many many times and every single time it has been a fantastic experience.
Great ambiance with a superb buffet spread to satisfy any taste. It is little wonder why it is one of the most popular buffets in town. And the best part – it's certified Halal!!
Well, there's good news for everyone! AquaMarine has extended its dining area!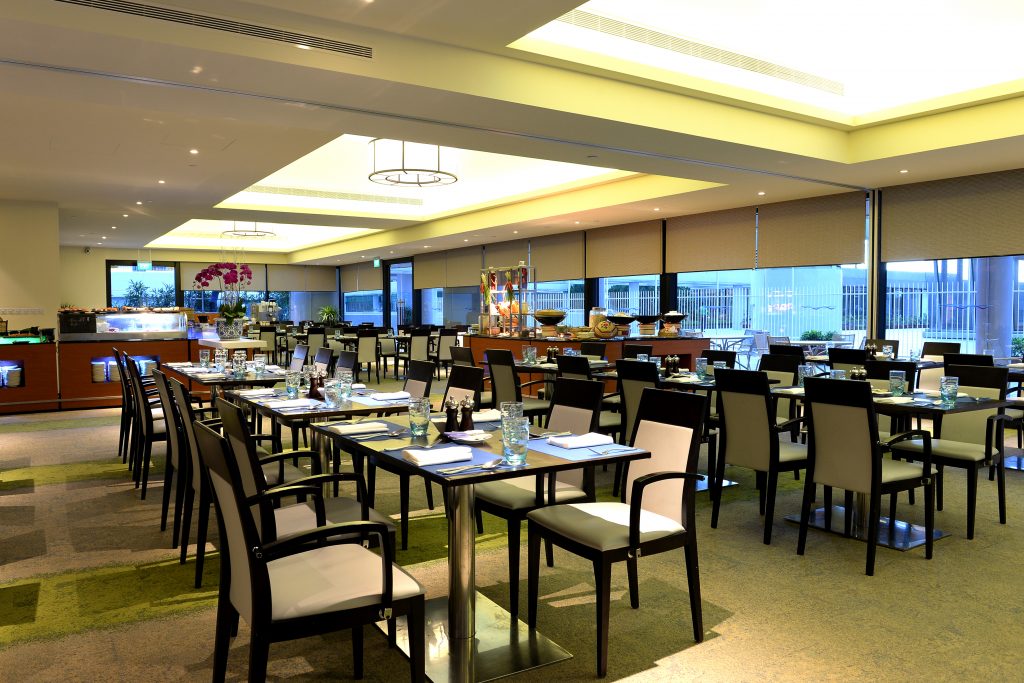 The extended dining area, [email protected], includes a private dining area and also Alfresco dining which boasts an excellent view of the city skyline.
The [email protected] is an excellent choice for hosting private functions (including corporate events too) and is suitable for holding celebration parties too! They have 2 additional chef's stations (Japanese and Chinese Delights) which offer some of the tastiest dishes at AquaMarine.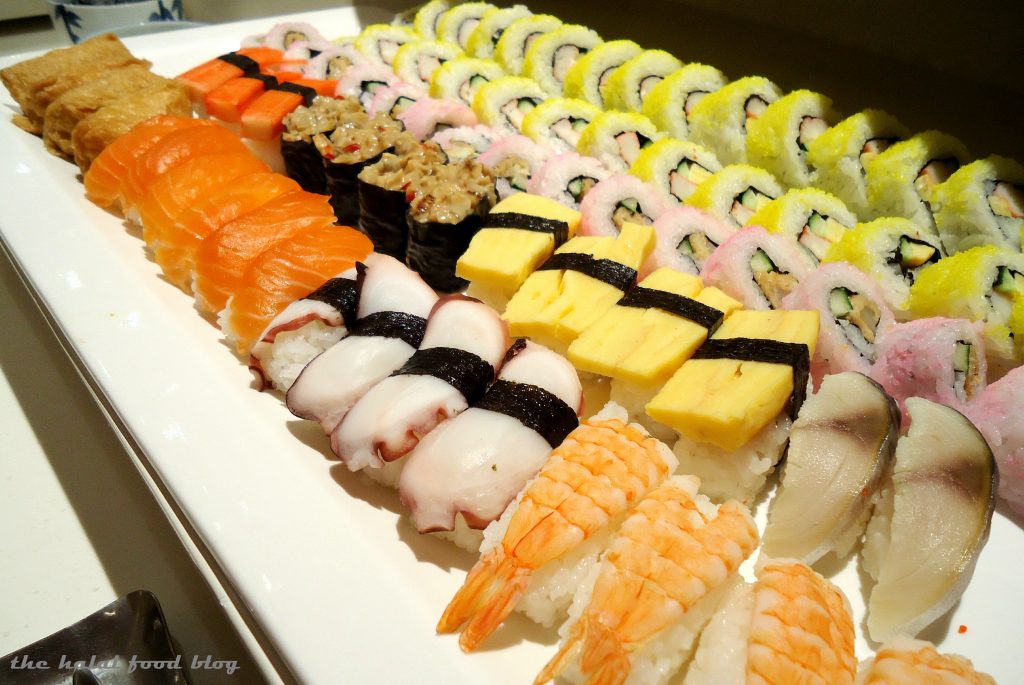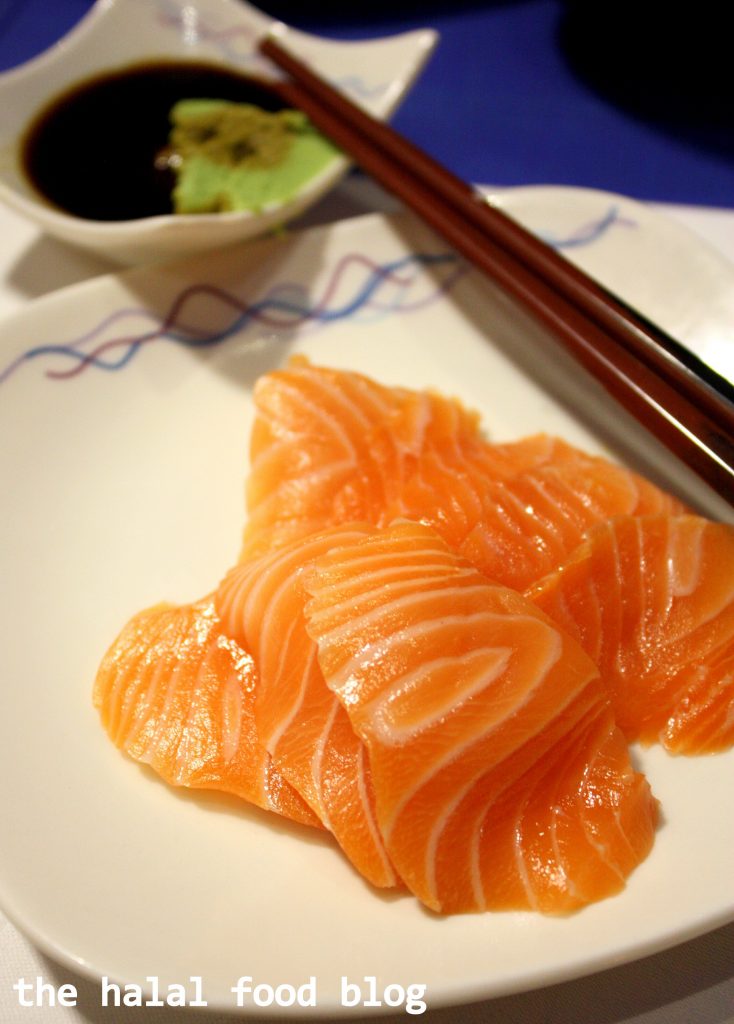 The Sashimi at AquaMarine is excellent (in case you've never heard us mention it before LOL)
Some of the best and freshest cuts of Salmon, Tuna and other assorted Sashimi to be found here. And of course, plenty of assorted Maki, Gunkan and Nigirii sushi too!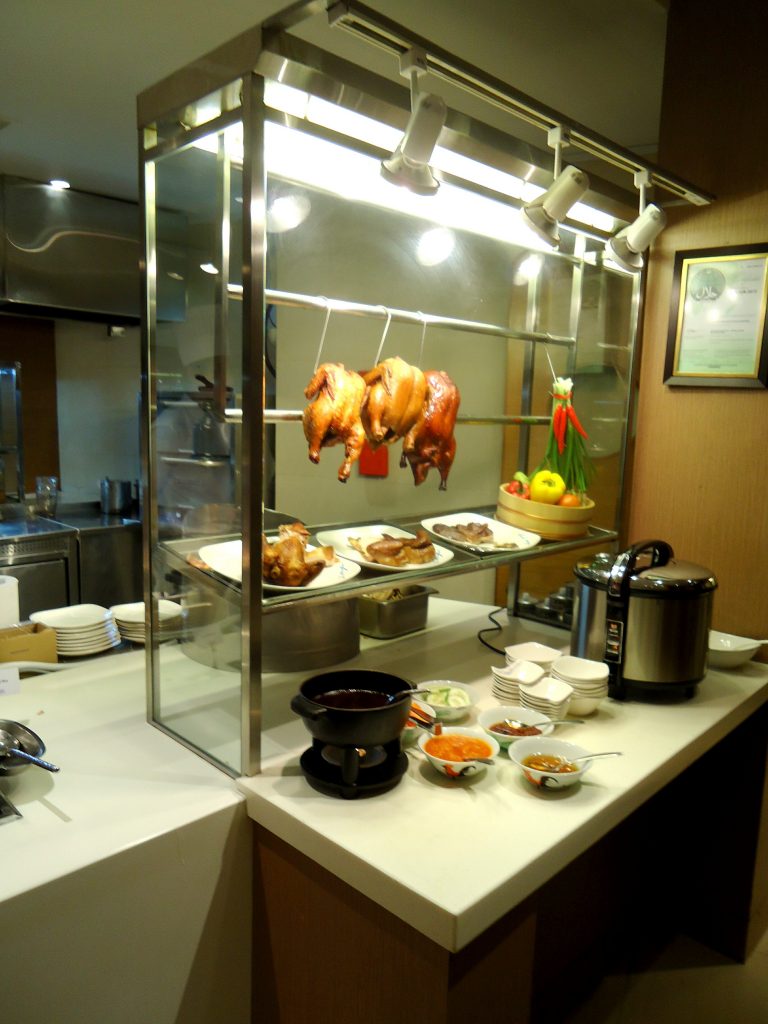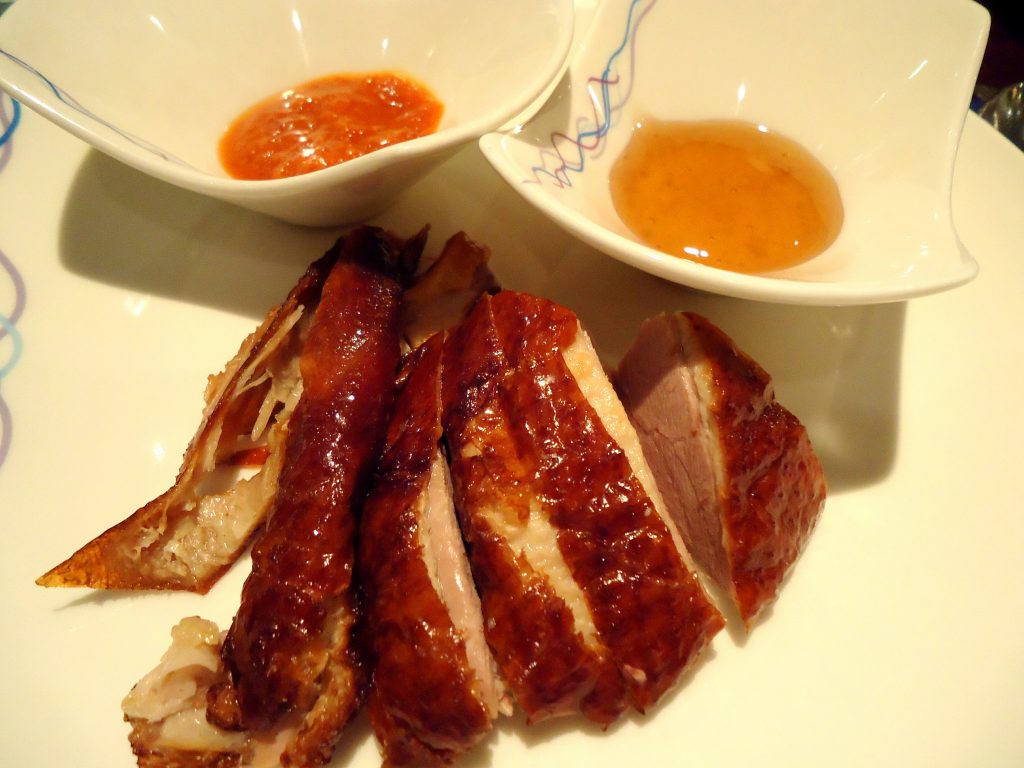 Indulge in some delightful Chinese roasted treats including Chicken Rice and Roasted Duck Rice too!
We're talking about the full monty here including all the traditional condiments!
And of course, that's not all. The main area still has the full selection of all-time favourites too!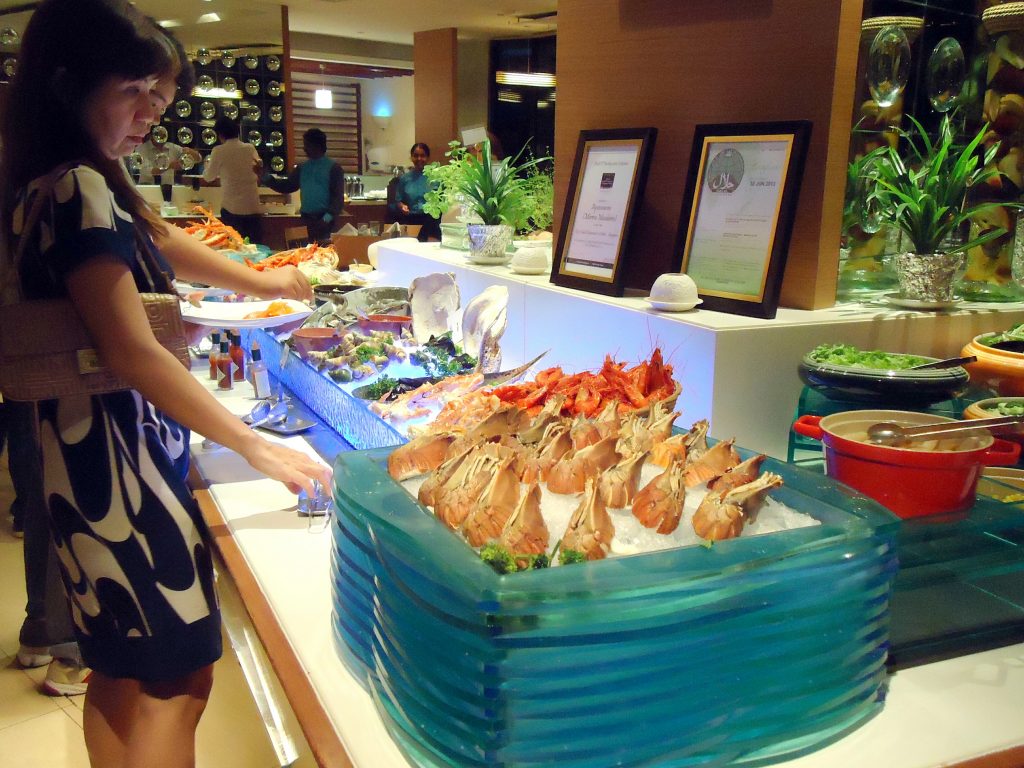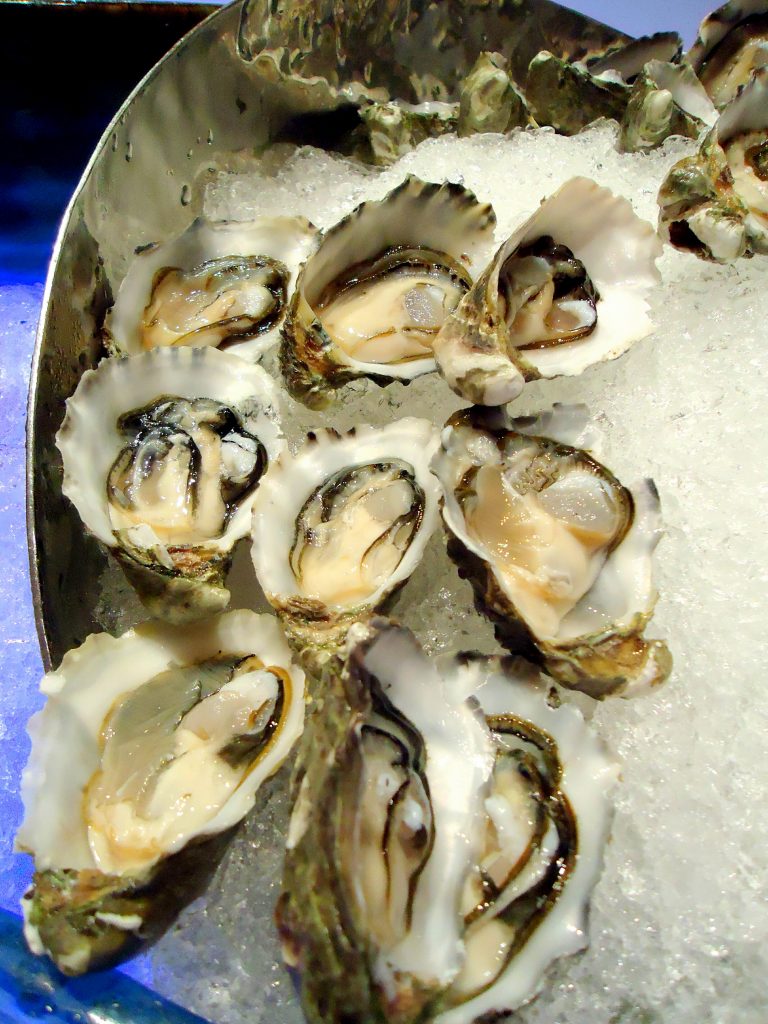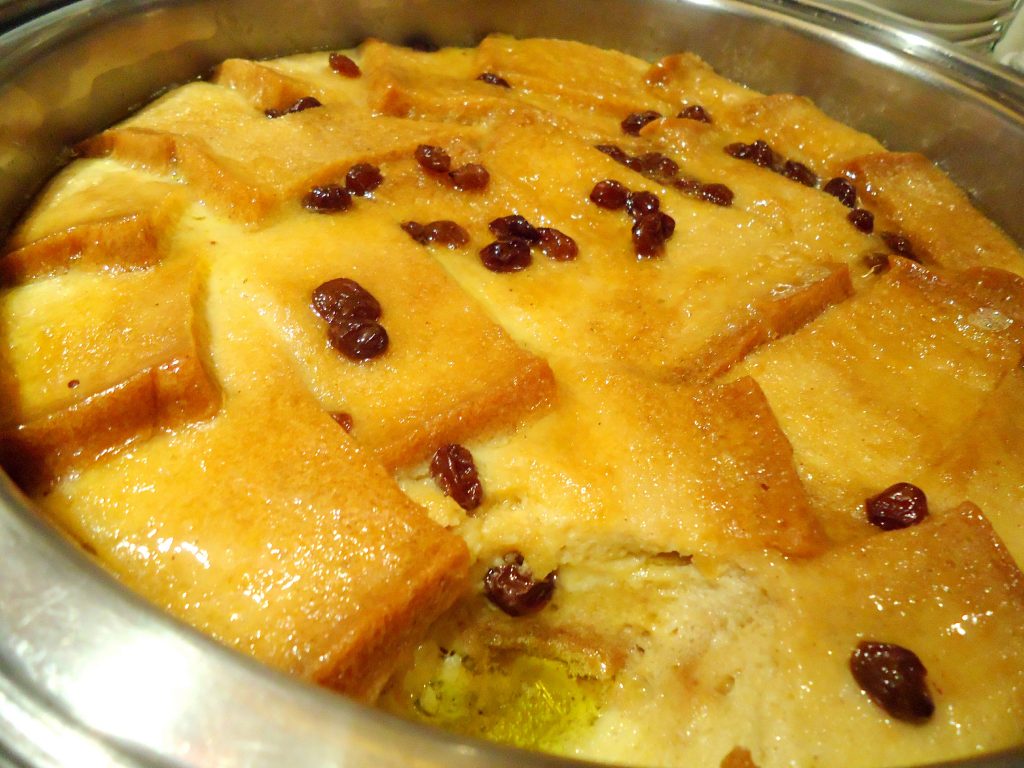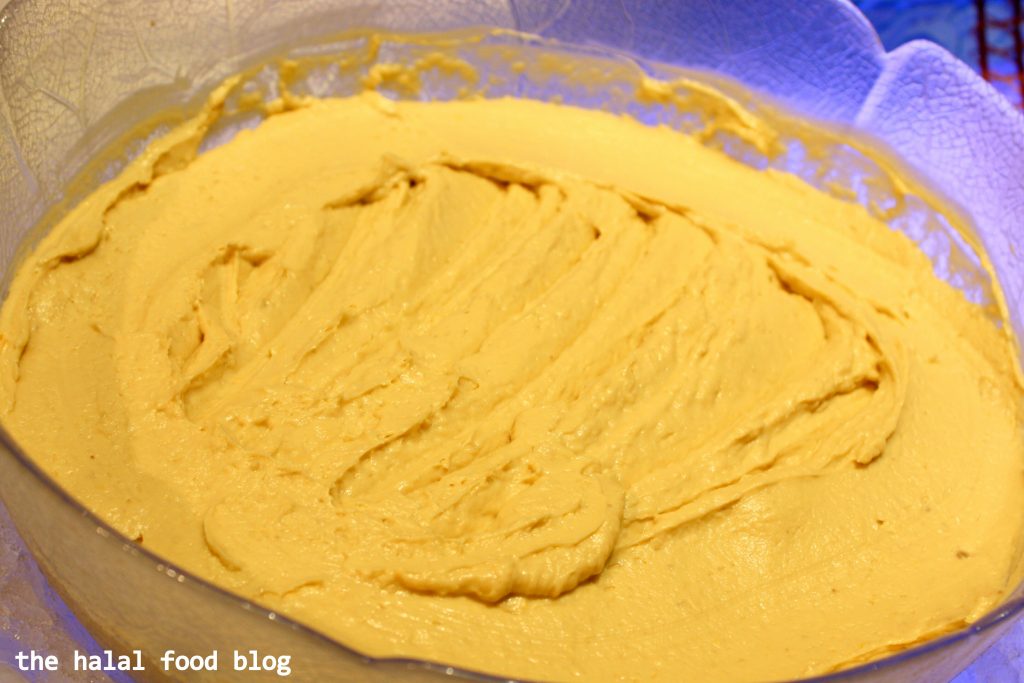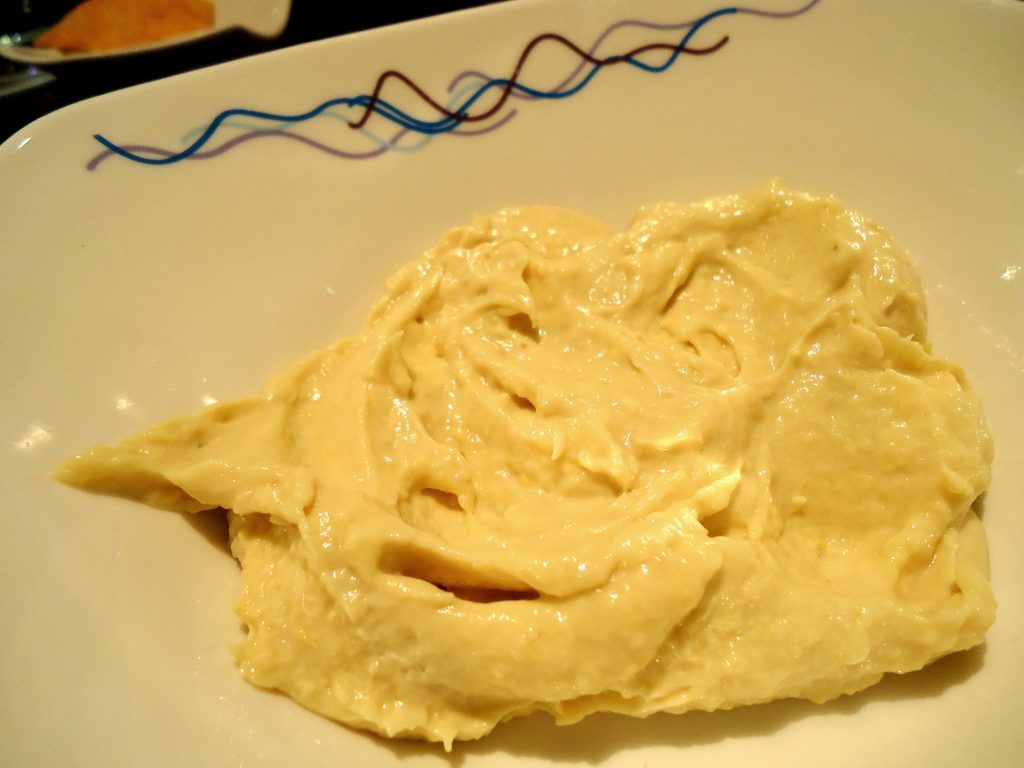 Oh yeah one of the best Cold Seafood and also Desserts spread is still waiting for you!
YOU MUST HAVE THE DURIAN PENGAT!!!
Of course, there are SO MANY more choices too but there are simply too many fantastic pictures to put here so CLICK HERE and read up on our previous posts on AquaMarine. Plenty of fantastic pics for you to drool over LOL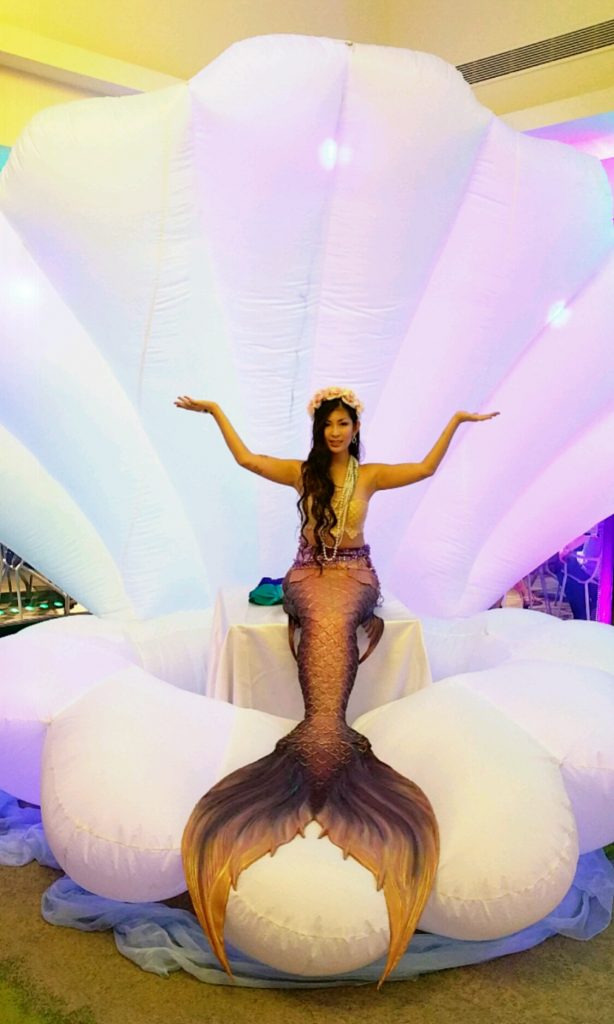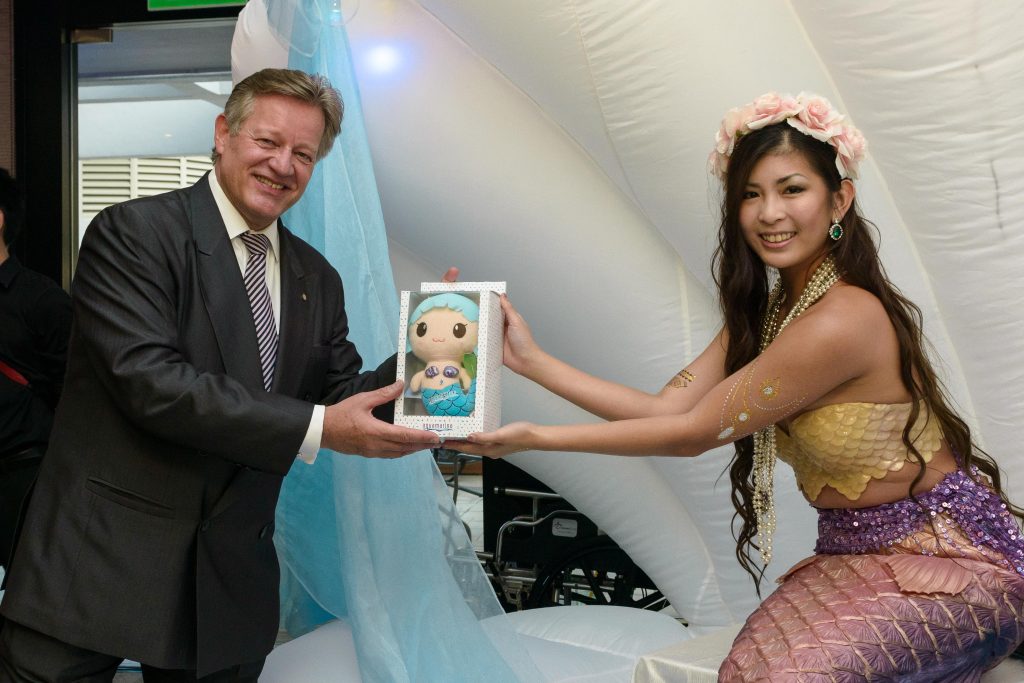 The Halal Food Blog was very honoured to be invited to the official launch of [email protected] recently.
We enjoyed the excellent spread at AquaMarine while soaking in the ambiance of the new dining areas. The outdoor areas were especially cozy and really perfect for a dining experience either with a group of family and/friends and also great for a romantic dinner setting too!
We also witnessed Syrena The Mermaid being named as AquaMarine's official mascot!
Very fitting don't you think!
Marina Mandarin General Manager, Mr Kurt Wehinger, was on hand to grace the occasion and we also saw the new and very exclusive (and super cute!!!) mermaid plush toy too! (Psssttt… look out for a chance to win it for yourself in the coming weeks okay!)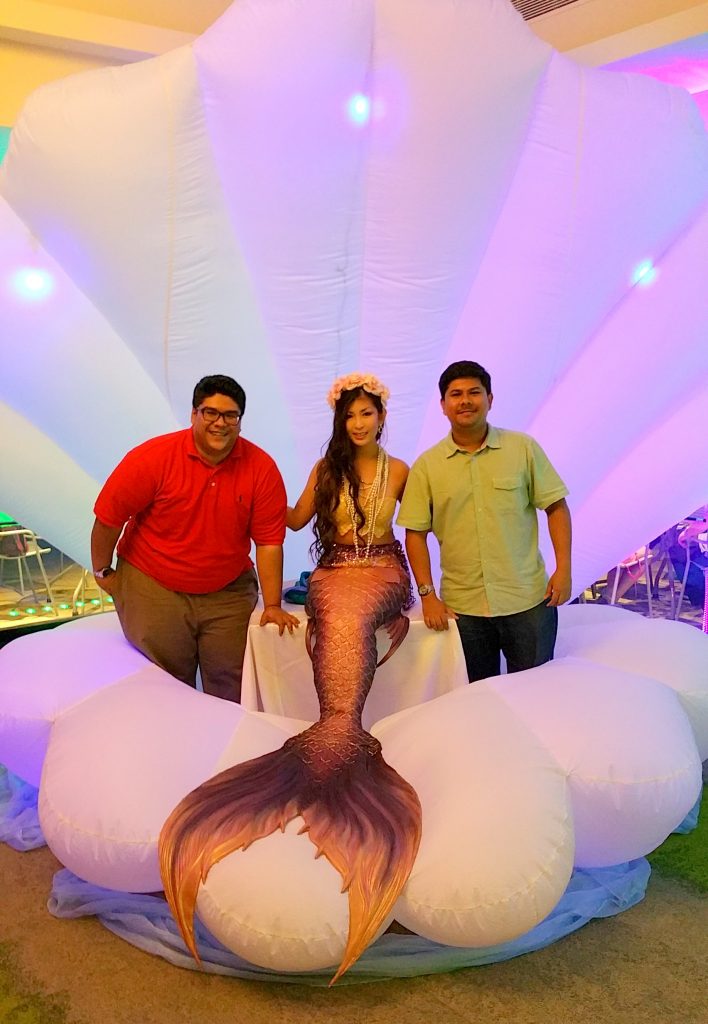 Here's us acting all shy with Syrena the Mermaid LOL
First time meeting a mermaid of course lah nervous lah right!!
Anyways it was great to visit AquaMarine again and definitely looking forward to visiting again and next time it's going to be with the whole family so we can enjoy good food and good times together!
Prices:
Buffet Lunch (Daily) — S$60++ (adult), S$30++ (child)    
Buffet Dinner (Sunday to Thursday) — S$70++ (adult), S$35++ (child)
Buffet Dinner (Friday, Saturday, Eve of PH and PH) — S$80++ (adult), S$40++ (child)
Child: 5 to 12 years old
Special thanks to the AquaMarine team for having us down and for hosting a fantastic event as usual!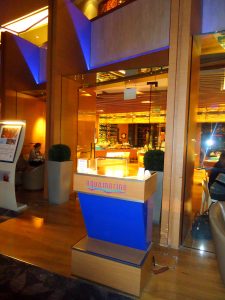 Aquamarine

Marina Mandarin Singapore
6 Raffles Boulevard
Marina Square
Tel: 6845 1111
www.aquamarine.sg
Operating Hours:
Breakfast: 6.30am – 10.30am
Lunch: 12.00pm – 2.30pm
Dinner: 6.30pm – 10.30pm
All information (including prices, availability of item on menu and Halal status of establishment) are accurate at the time of posting. All photos used in this site are property of The Halal Food Blog unless stated otherwise.