Hola amigos!! LOL
Okay okay I'll give the lingo a rest this time but no way am I gonna give the makan a rest so we are back at Afterwit with some pretty interesting additions to the menu!
Or as they call it in Mexico… El Menu.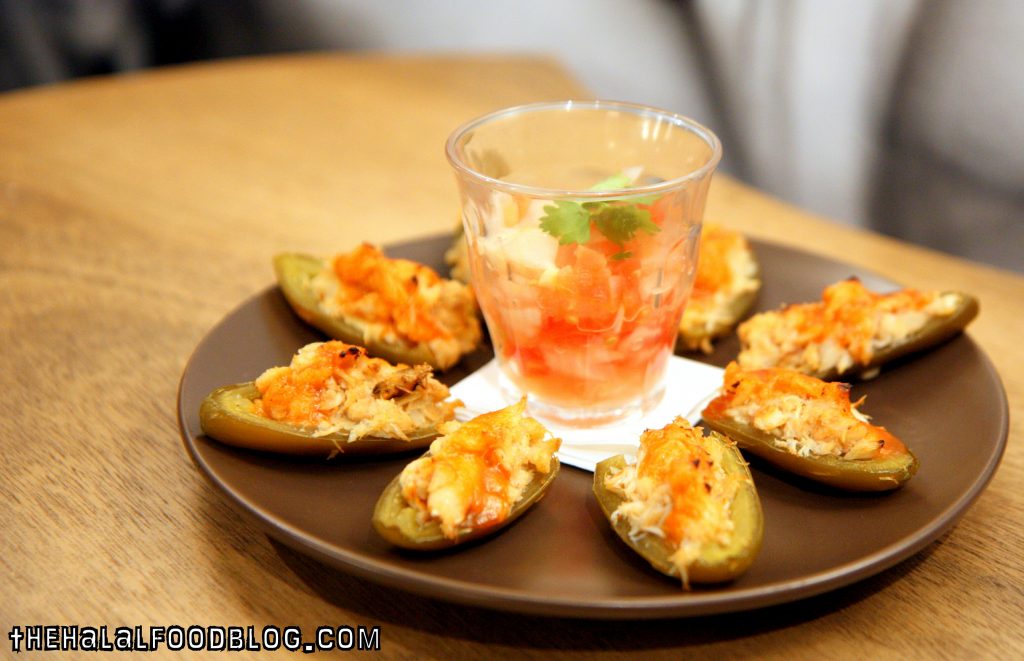 Looking to start off on a spicy note? Well this is the one for you.
It's called Pepper Poppers because… well… it's literally peppers!
Oh yeah these little vessels which are actually Jalapeno peppers have crab meat and cheddar cheese as the tasty toppings and some Pico de Gallo on the side (which is basically a salsa) in case you need something to cool it down.
Don't play play with this one okay. If you're a fan of the spicy and tangy flavour that comes with Jalapenos then make this your first choice for sure. I actually like having something a little tangy to start a meal because that sourish pickled flavour really gets your appetite going.
Good for sharing if you're looking for something else besides the obvious starters like the Cajun Chicken Nachos or the Jalapeno Mid-wings. Come to think of it, maybe we should have tried the Chili Lime Butter Corn (because we are big fans of Nacho Libre)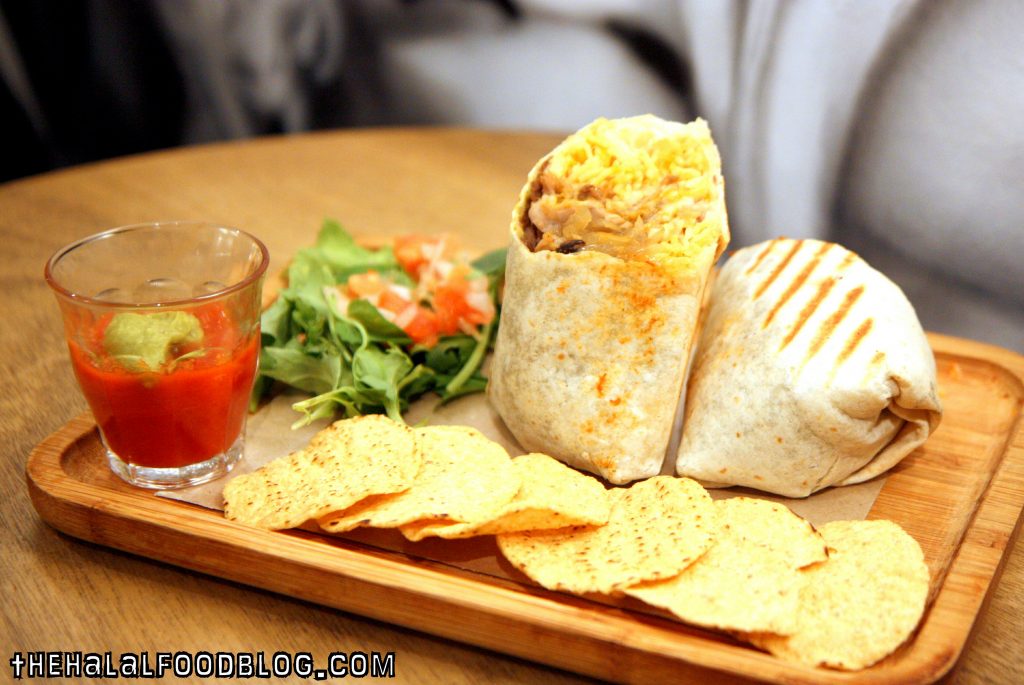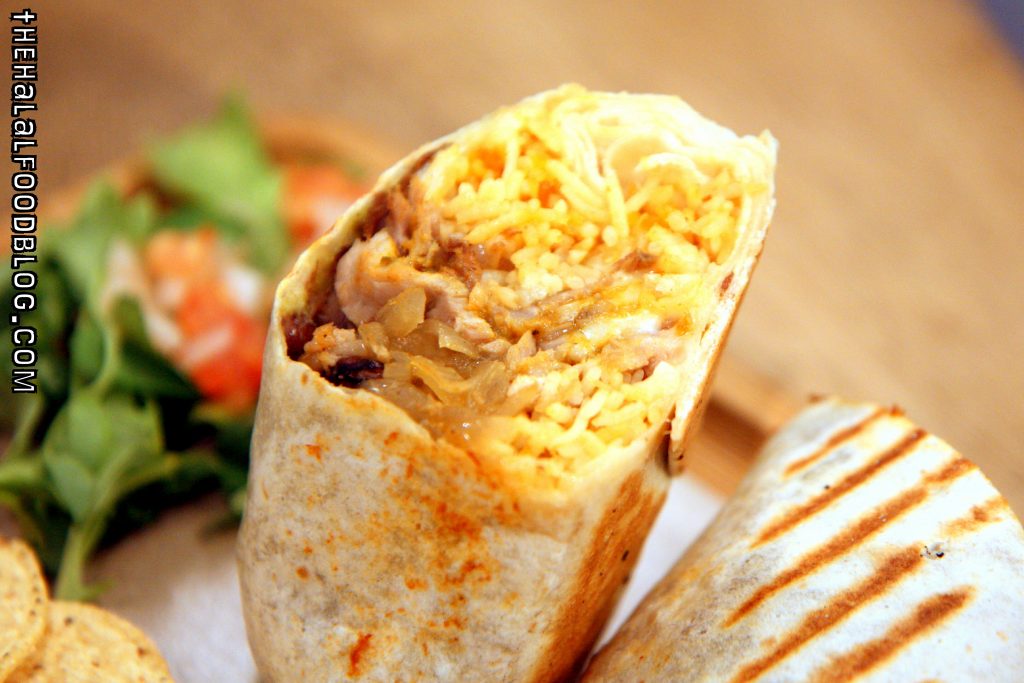 Aha! Talk about fusion of local flavours with that Mexican flair? AMBIK KAU!!!
The trusty all-in-one pocket of delight known as the Burrito gets that injection of local flavours namely Nasi Briyani in this case. The usual Mexican-style rice is substituted with Basmati Briyani rice and your source of protein comes in the form of a nice big chunk of beef!
Oh yeah it's definitely Beef Briyani in a Burrito (B3) all-in-one LOL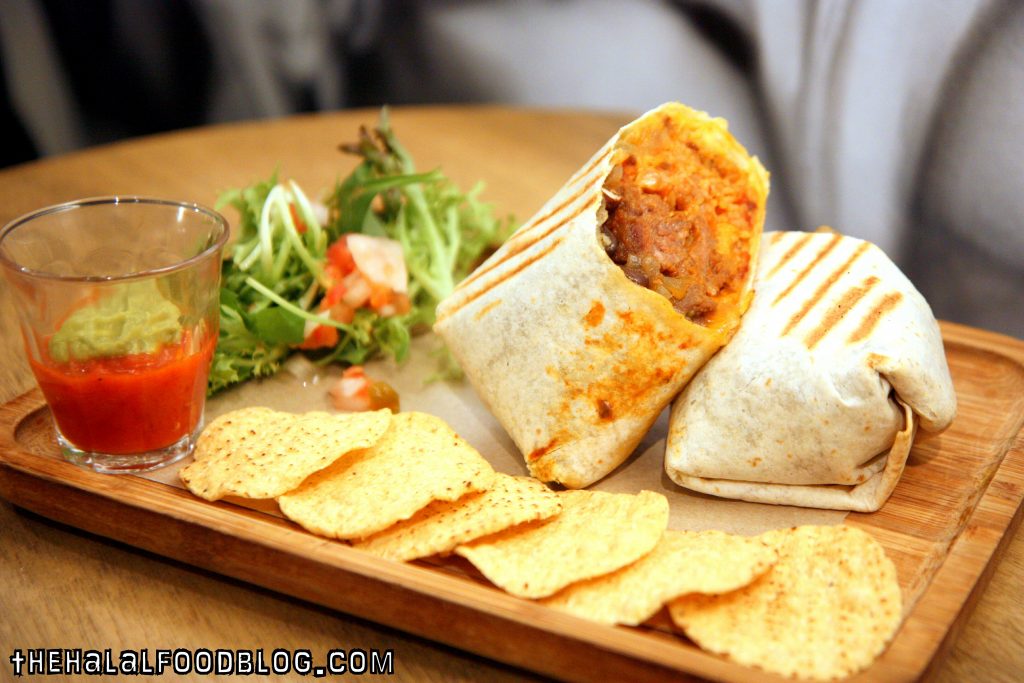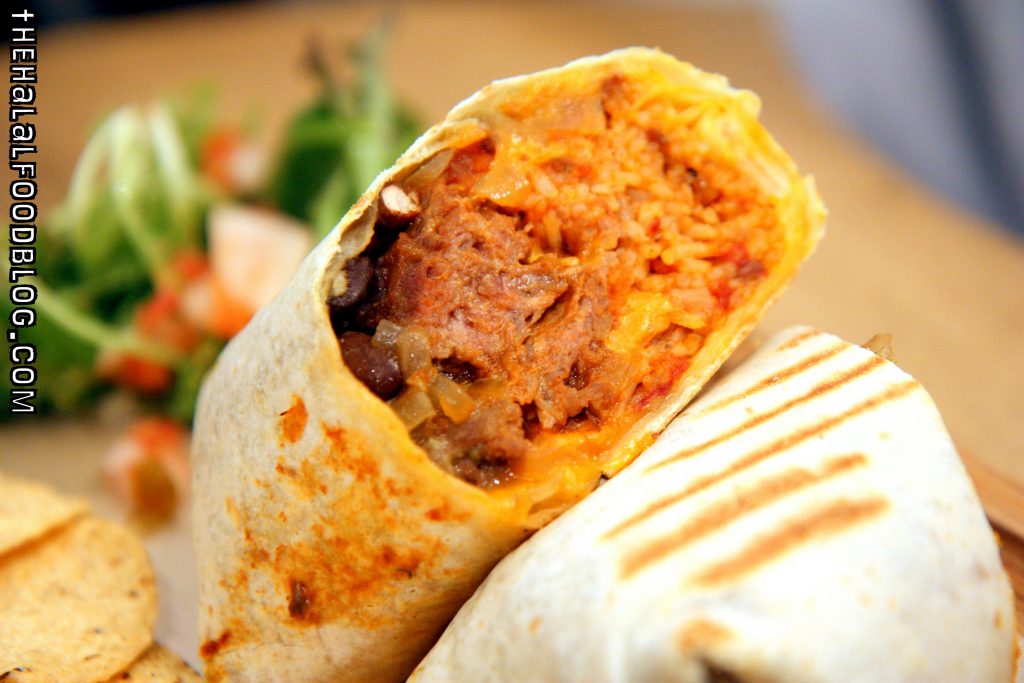 A bit more of a conventional flavour (but still not a conventional Burrito) is the Double Chili Cheeseburger Burrito.
Mexican-style rice cooked in Mexican chili, guacamole, refried beans, mozzarella cheese, pico de gallo, whole black beans, caramelized onions and nice big chunks of beef give this burrito a great bite. A very strong flavour of the Mexican Chipotle sauce for sure.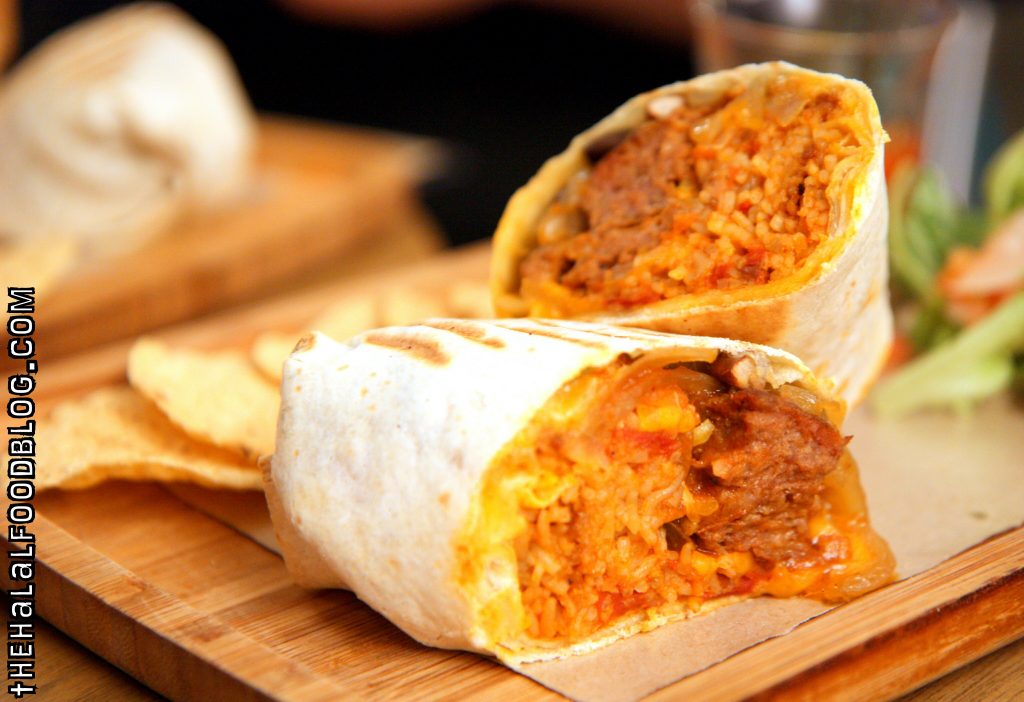 I'm guessing that you might be thinking about the price tag of the Burritos right about now but we are talking about a really big serving here. To be honest, you'd be better off sharing it with a bunch of friends so you can order more stuff from the menu to share as well!
Anyways besides those 2, you can also choose the Nasi Lemak Burrito (!!!), Cranberry Turkey Bacon, Dendeng, Maple Smoked Duck, Mushroom & Eggs or Teriyaki Chicken Burritos. They all sound pretty good actually!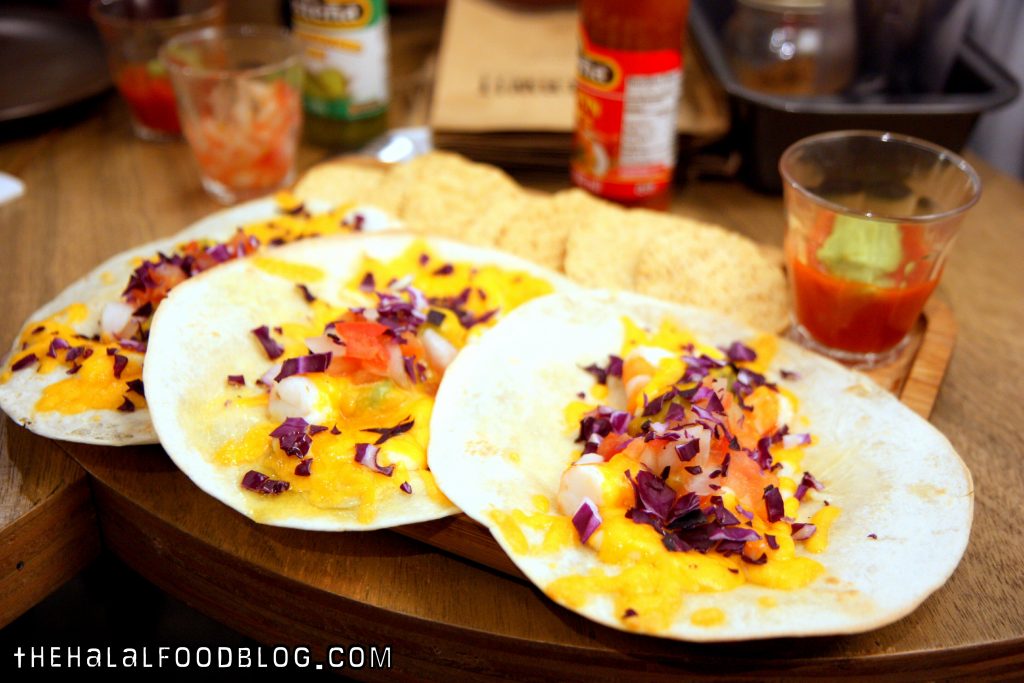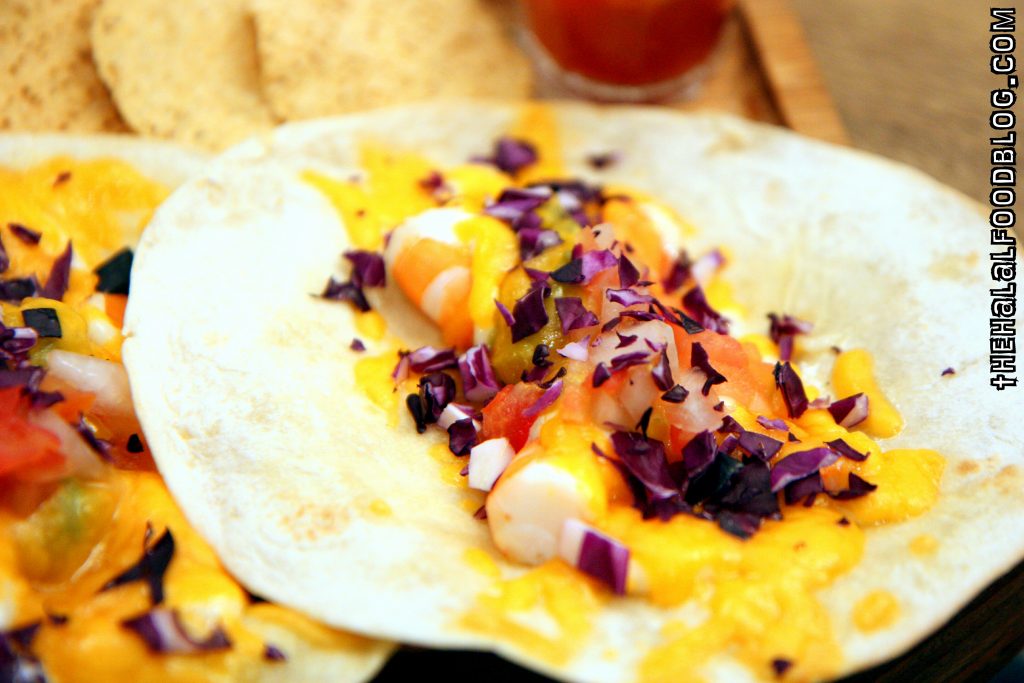 Here's one that seems really simple but has a great taste to it and looks bloody awesome too!
Shrimp. Garlic Mayo. Cheese. What more do you need me to say?
Wrap em all up in a soft Taco and you're all set! Really good flavour to that Garlic Mayo and you add to it with the sour cream, salsa and guacamole for the extra kick.
They also have an upsized version called 'That's What I'm Taco-ing About' (geddit geddit) where it's 8 tacos with various fillings of your choice. Great for sharing with a big group of family and/or friends.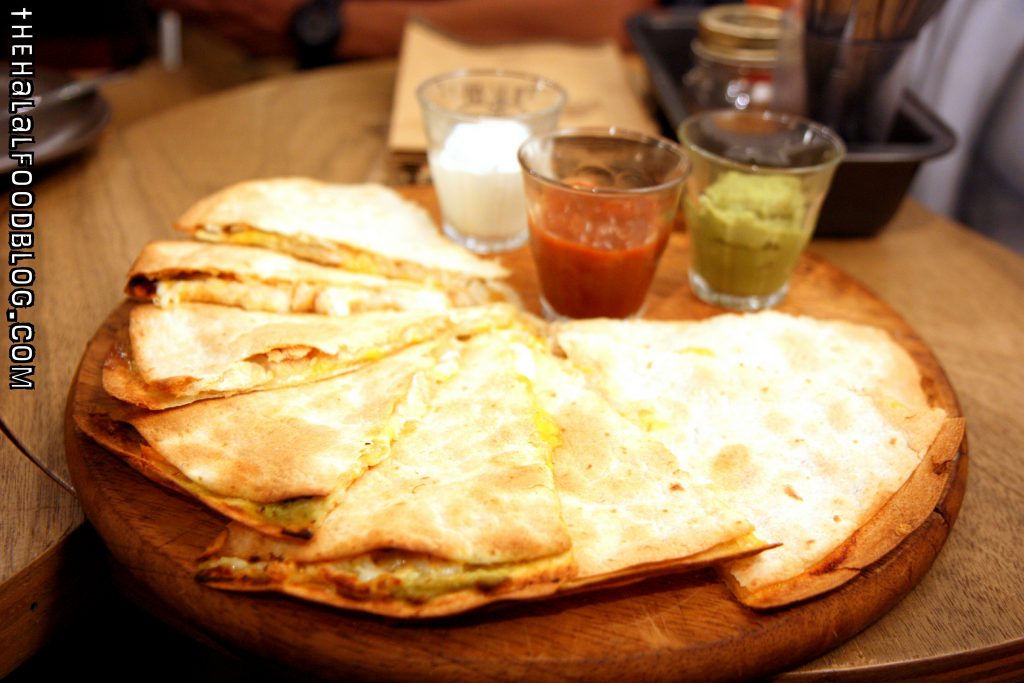 Tortilla that been baked til it has a nice crisp and filled with all sorts of delicious goodies!
We tried the Mudcrab and Avocado Quesadillas that has Mudcrad and Avocado. Obviously. LOL there's more lah
Look at that CHEEEEEEEEEEEEEEESSSSSSSEEEEEEEE!
Definitely a must have for cheese lovers!!
And yes that was a failed attempt at re-creating the Mexican flag with guacamole, salsa and sour cream LOL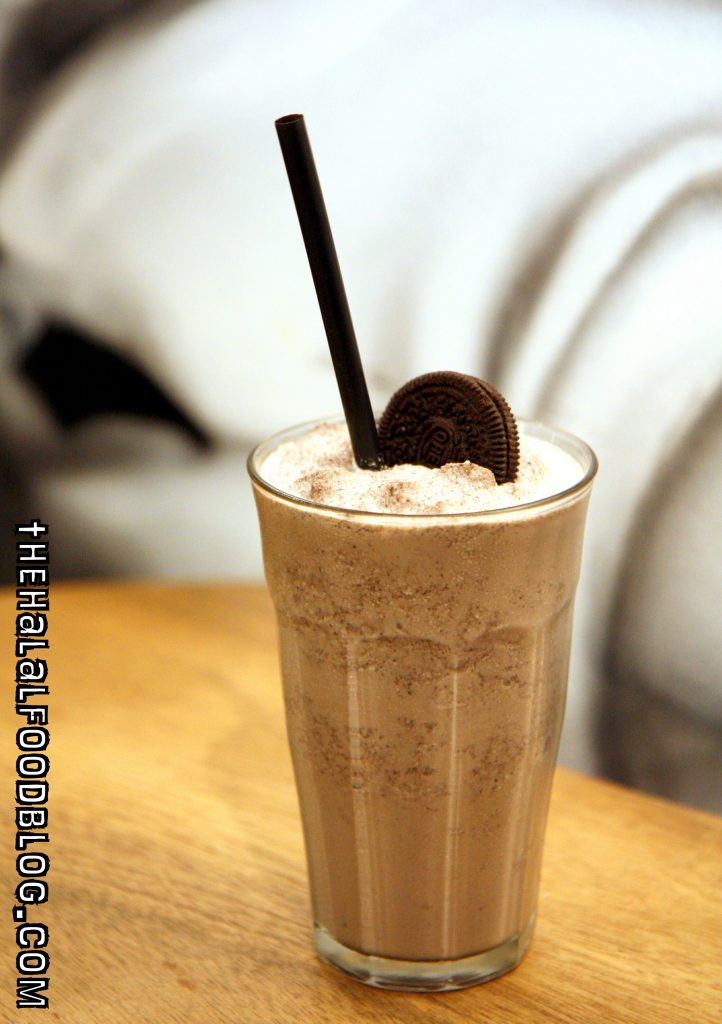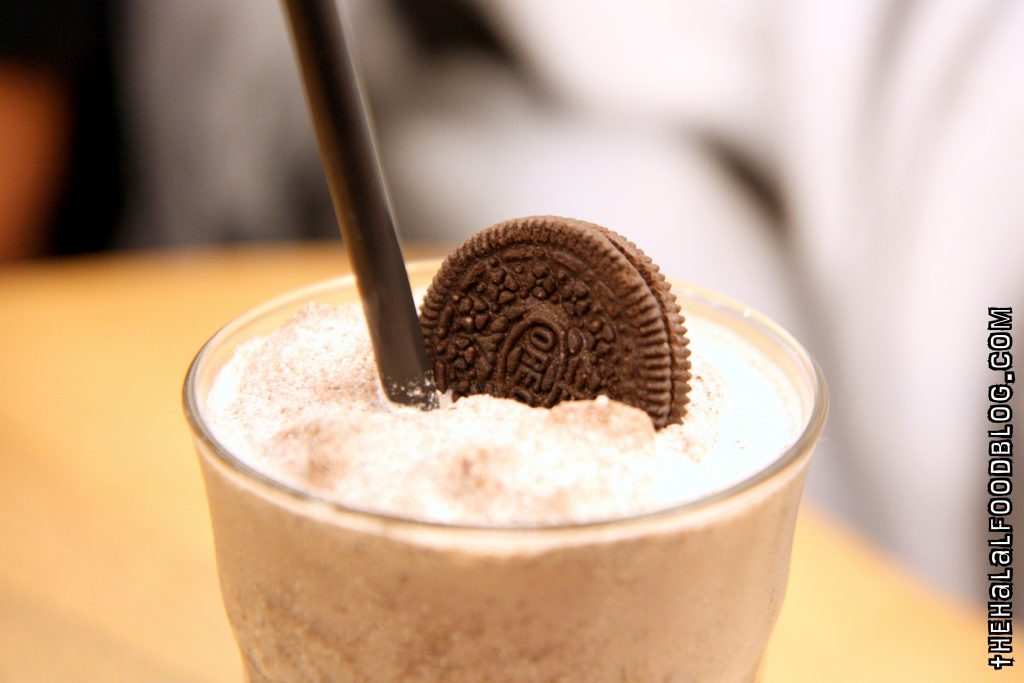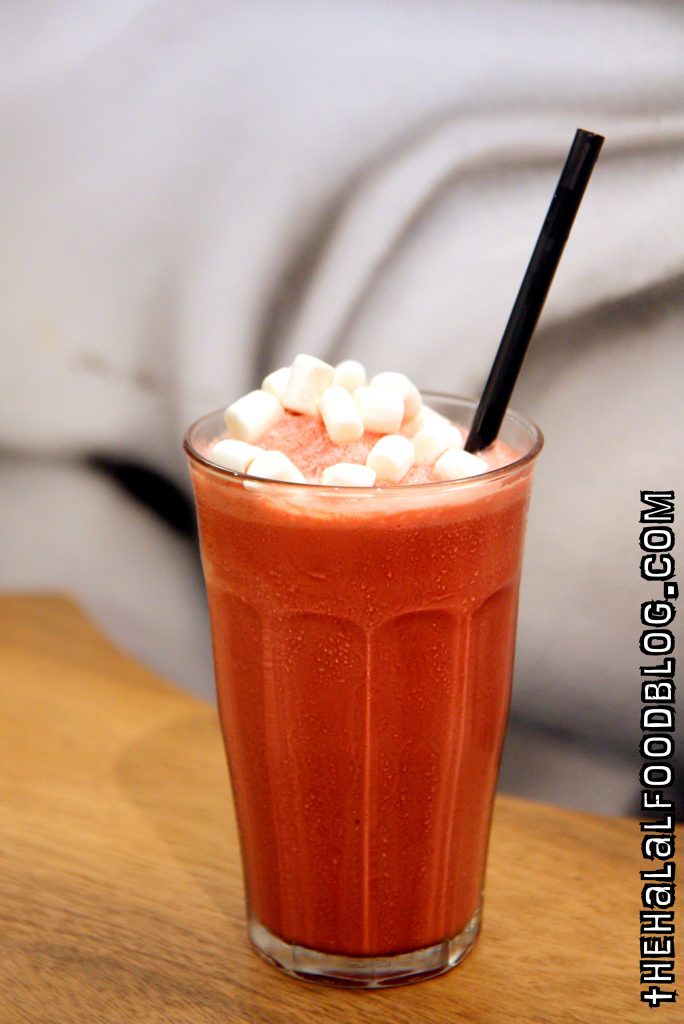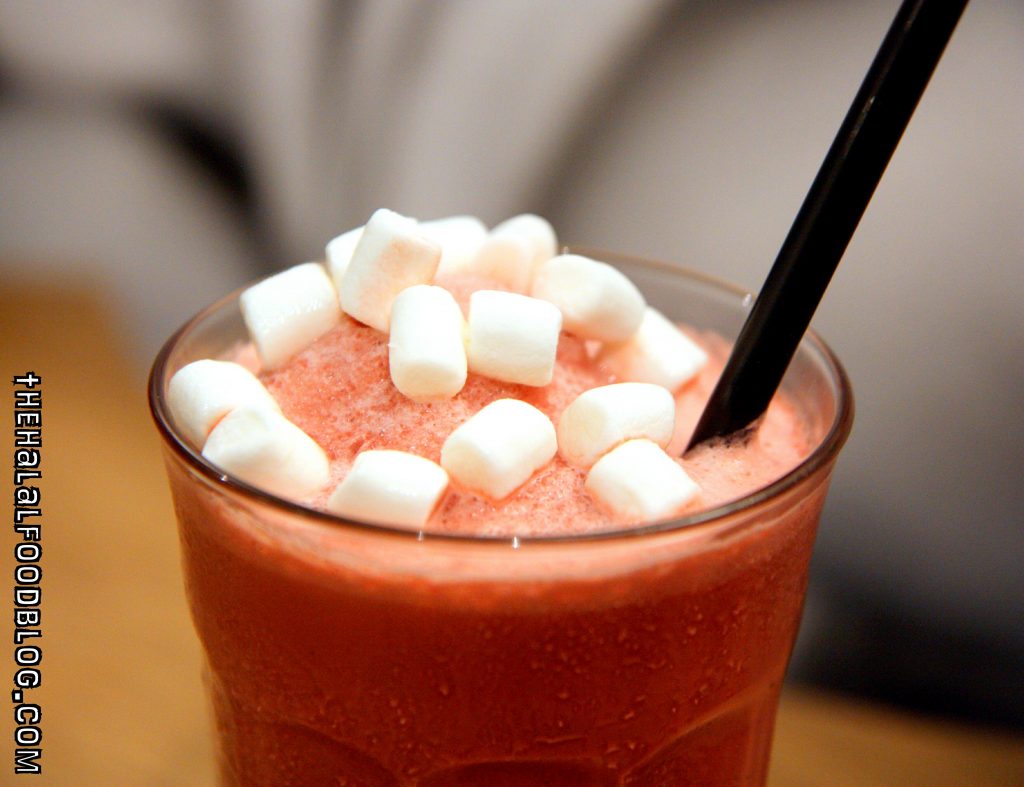 And let's not forget the Afterwit Periodic Table of the Beverages!!!
They've made some changes here and there and there are even some 'secret' choices now too!
For example, for the Smoothies, familiar favourites like the Cookie Monster Smoothie are still available but something like The Good Stuff is not listed on the menu!
But pssssssttt we'll let you in on a secret, The Good Stuff was one of the top faves on the older version of the Afterwit Periodic Table of the Beverages and used to be known as the element 'Vu'. Go figure it out!! (You can see the old Afterwit Periodic Table of the Beverages on our original post about Afterwit!)

You can make reservations for Afterwit via Chope!
Just click on the BOOK NOW button and  you're one step closer to enjoying all the yummy food at Afterwit!
Well there you have it kiddies! More creative Mexican fare from the geniuses at Afterwit!
The next time you're looking for an out-of-the-ordinary and fun place to have some unique and tasty food, try Afterwit! Definitely interesting!!
778 North Bridge Road
Tel: 6299 3508
www.afterwit.sg
Facebook: https://www.facebook.com/afterwitsg
Instagram: @afterwitsg

Operating Hours:
10.00am til 9.00pm Daily
All information (including prices, availability of item on menu and Halal status of establishment) are accurate at the time of posting. All photos used in this site are property of The Halal Food Blog unless stated otherwise.
---
Afterwit offers 15% off for all FRIENDS Card holders. Not valid with any other promotion.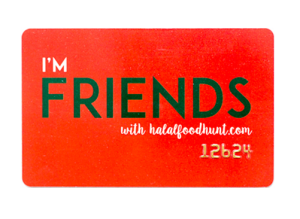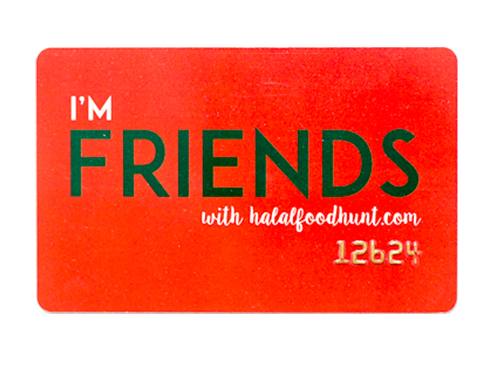 Get your FRIENDS with halalfoodhunt.com Rewards Card now at only $18/year and unlock discounts at over 60 halal restaurants, cafes, bakeries including online e-commerce businesses in Singapore. For a full list of where you can enjoy your card, click here.