The first time I remember seeing the name 'ZOUL' was at a stall at Saffron's Cafeteria (the new, big one) when it first opened. It has a few external stalls that made up the new set-up including New Hawa, Satayhood and a stall selling Ayam Penyet – namely ZOUL.
And if my memory serves me even better, it has a sign saying something like "East Meets West' meaning that it already had a stall/stalls in the West of Singapore.
Well, besides the current stall in the West (at West Coast Drive!), they have opened up a nice big outlet at Tampines and it's got a full menu with all your favourites. But of course, the first thing we tried was the dish that they are most famous for – Ayam Penyet!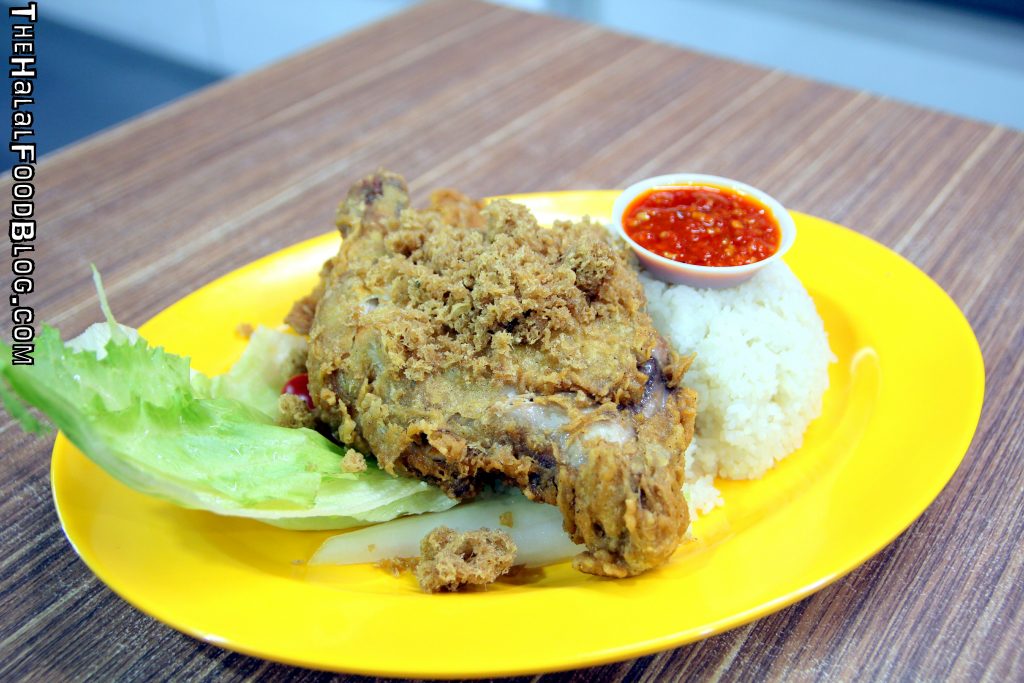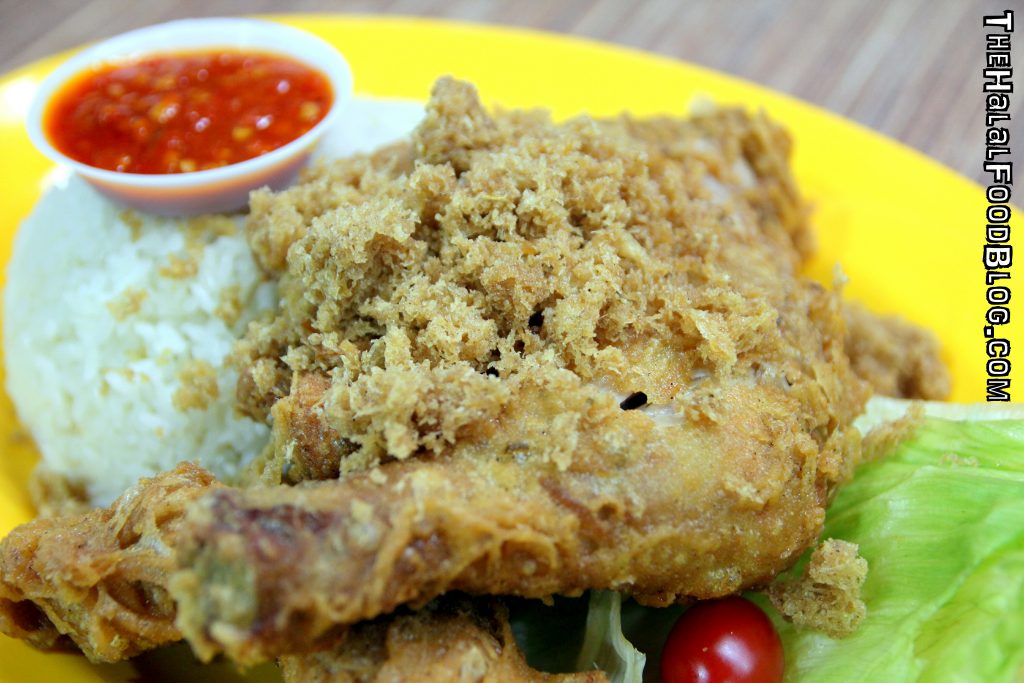 Wah the batter that they use is really quite good! Coats very well and the result is a very nice crispy piece of chicken. And the resulting crispy crumbs is also a big bonus of course 😛
The chicken was well-cooked, juicy but while coating had some flavour to it, I guess I kinda wish it had more flavour if you know what I mean. Maybe I'm more used to the heavy-on-the-rempah type of coating.
The rice is also a big plus. I know that the original/authentic Nasi Ayam Penyet is served with plain white rice but I really do prefer the ones that are served with the 'chicken rice' rice (like a lot of other stalls). A bit heavy on the ginger but still better than just plain white rice to me.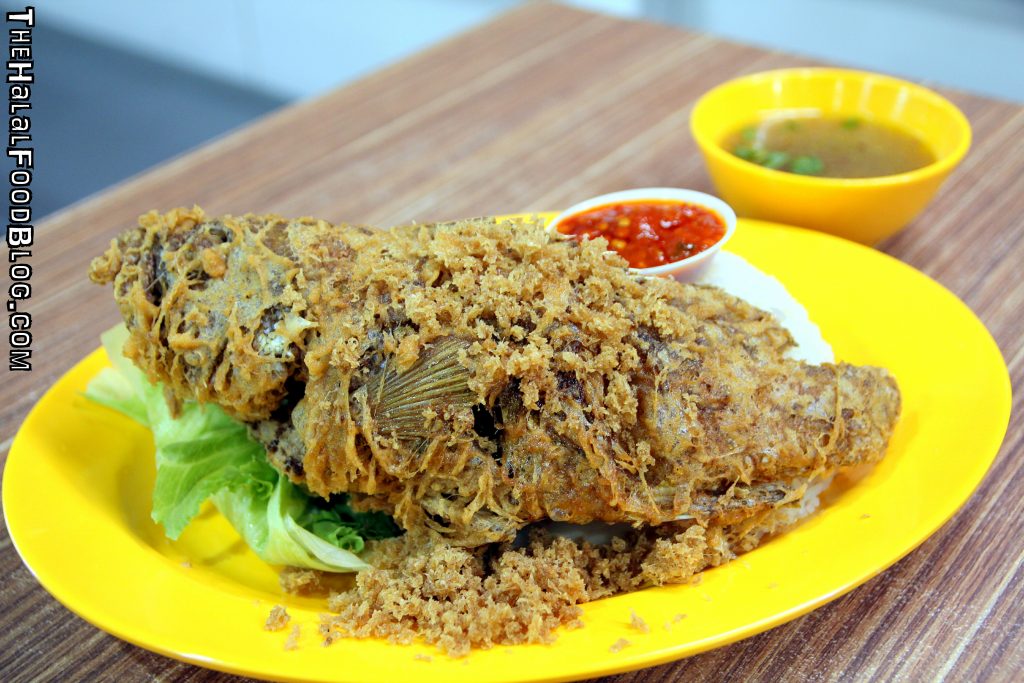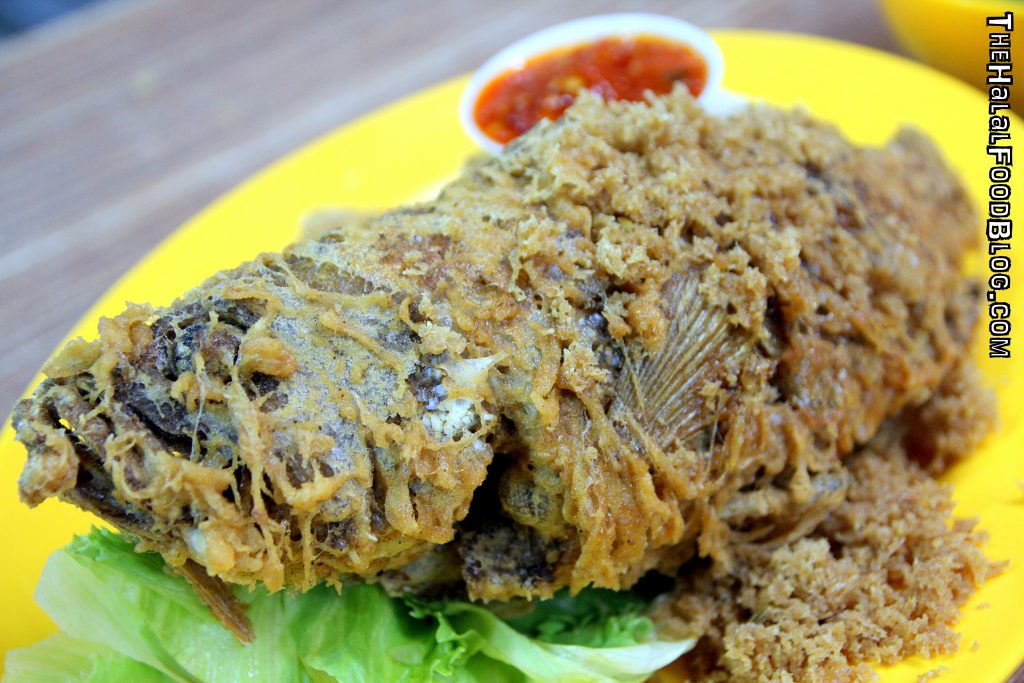 Nasi Ikan Penyet is a pretty popular variations but at most stalls, it will probably be just Bawal Penyet that is available. I'm not a big fan of Ikan Bawal (Pomfret) but Ikan Kerapu (Grouper) is definitely one of my faves so when I saw it on the menu, I was definitely gonna have it 😀
Same great batter coating the fish which was fresh and it was sooooo sedap digging into the piping hot flesh of the fish paired with the sambal that comes with. The price depends on the size of the fish (and also depending on vailability) so it's either $7.50, $8.00 or $9.00 (the one is the pic was $8 by the way)
And speaking of the sambal…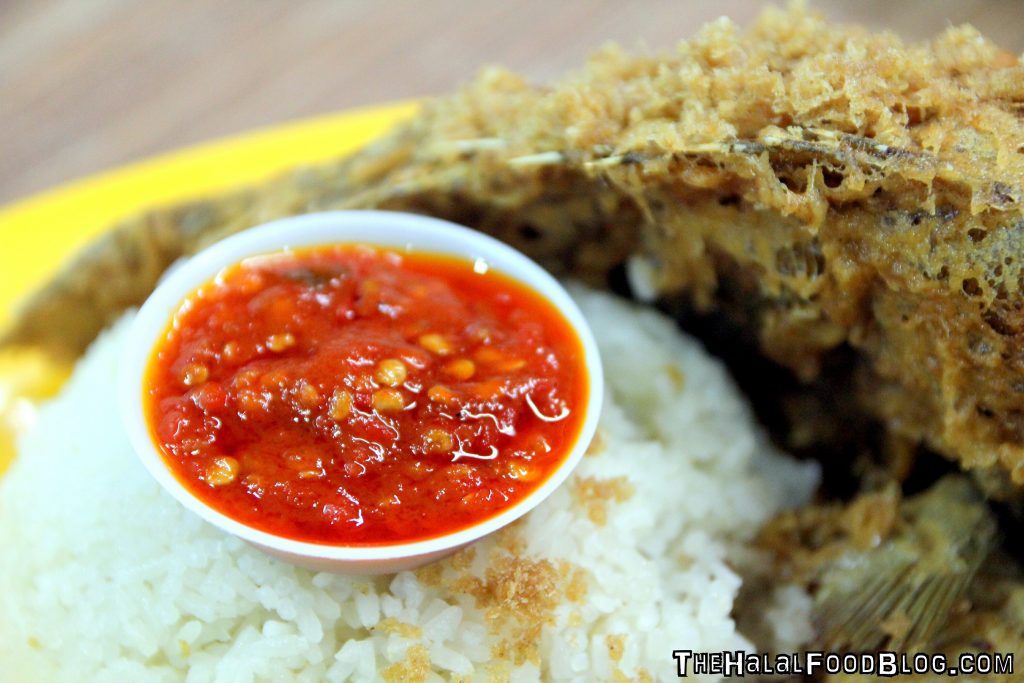 FUYOH THIS SAMBAL!!!
If you're looking for a sambal with a whole load of kick – this is it!
It might be one of the spiciest sambals I've had with any Ayam Penyet in a long time. I think maybe because a lot of versions have a bit of like.. Belacan in it which is great but maybe it stunts the spiciness.
For the sambal at Zoul's Corner, there is none of that Belacan. It's like pure spicy goodness.
Anyways, besides the Ayam and Kerapu Penyets, they also have Ayam Boneless Penyet (using a Chicken cutlet), Sotong Penyet, Udang Penyet and even a Boneless Fish Penyet (using a Dory fish fillet).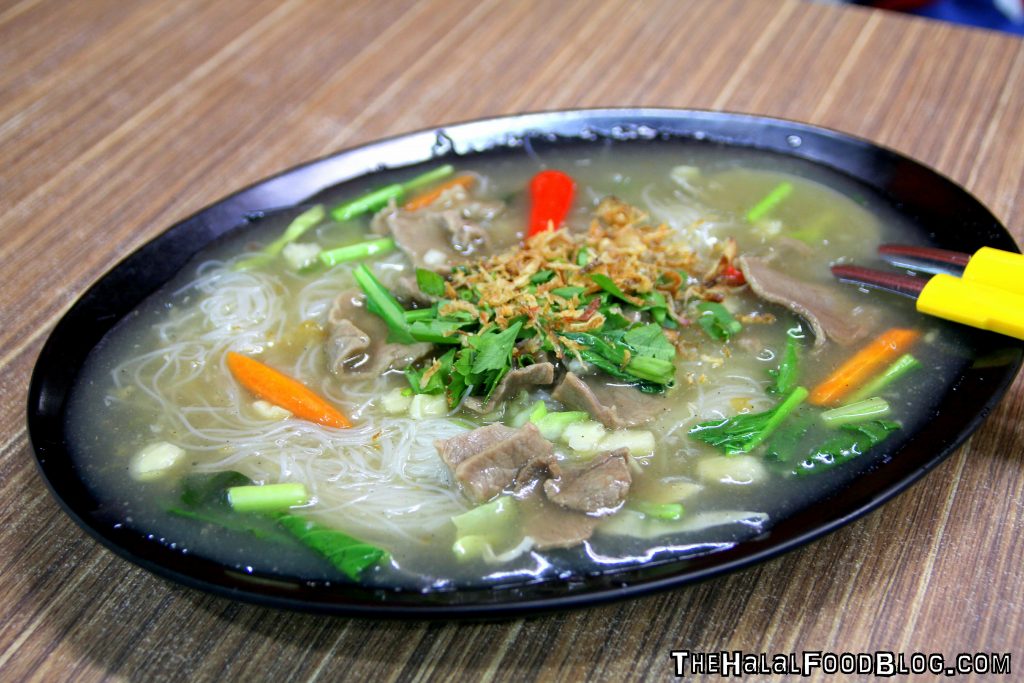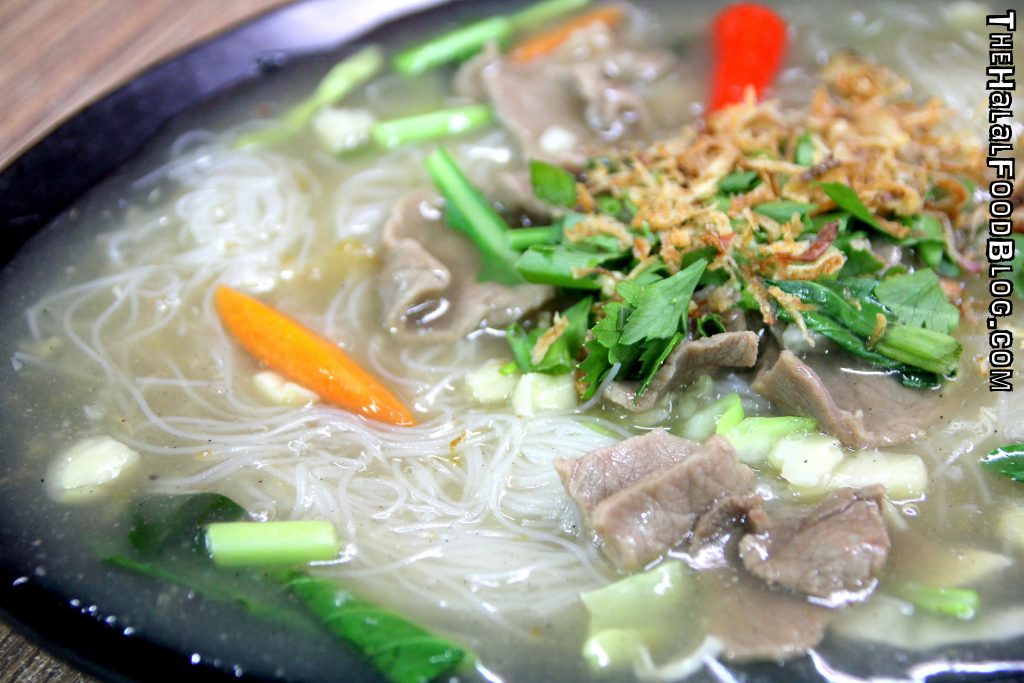 Like we mentioned earlier – at Zoul's Corner, it's not just Ayam Penyet on the menu. They actually have a REALLY extensive menu that even includes Western Food, at least 20 (!) different Nasi Goreng variations and even Breakfast favourites like Lontong etc.
Noodles is also big on the menu and we went ahead and tried the Bee Hoon Hong Kong Daging. Pretty standard serving overall and you should definitely enjoy with some chili jeruk on the side. They've got Mee, Kway Teow and Bee Hoon variations too so take your pick!
And of course, wash it all down with some refreshing beverages! We wanted to order the Avocado but it was unfortunately not available so we fell back on an old classic – Milo Dinosaur!!
Looks like Tampines has a new spot to go and chillax especially after the recent closure of our beloved Mr Teh Tarik 🙁 and I reckon we will be visiting a few more times at least to try more stuff on the menu. Since we know they have some pretty good Penyets, I guess we will try the breakfast and their Western next!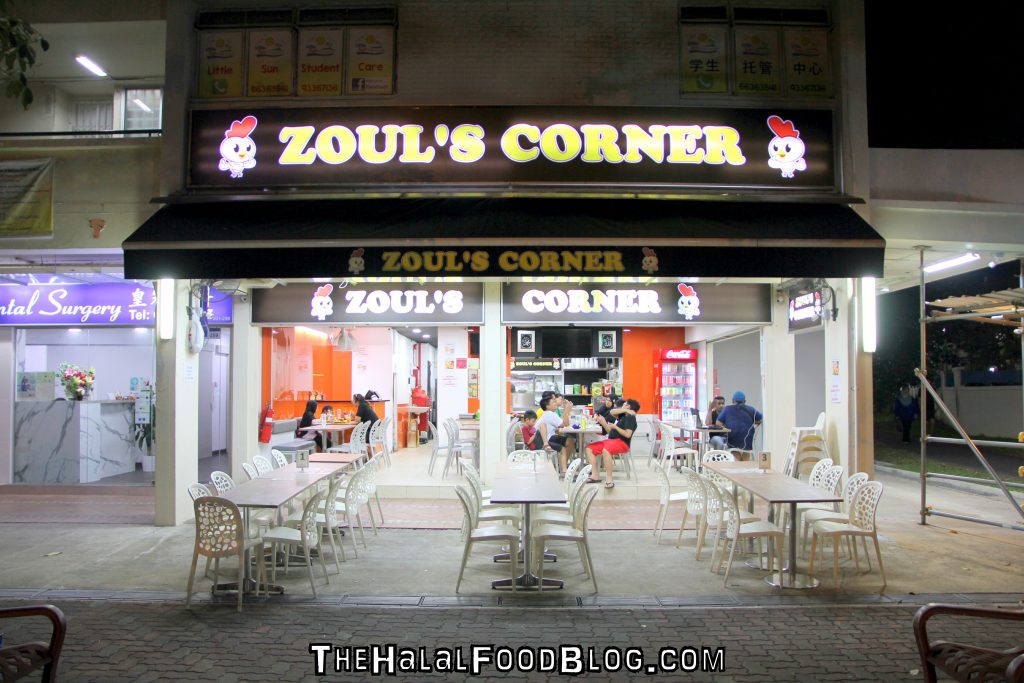 ZOUL'S CORNER
Blk 801 Tampines Avenue 4
#01-257 S 520821
Tel: 6636 4414
Facebook: www.facebook.com/zoulnasiayampenyet
Operating Hours:
7.30am til 12.00 midnight Daily
All information (including prices, availability of item on menu and Halal status of establishment) are accurate at the time of posting. All photos used in this site are property of The Halal Food Blog unless stated otherwise.