Woot woot! Who doesn't love a good BBQ am I right?
You've got all that great smoky aroma wafting around, the sound of the sizzling meats gets your appetite going and, of course, getting to share and enjoy all of that great makan with family and friends.
The best part is that nowadays, it can be a breeze organizing and executing a nice session of makan. Yeah, you can still prep a bit if you'd like but you can also save time and hassle by getting quality stuff that's already prepped for you. In case you haven't noticed, there are quite a number of handy options available nowadays.
Case in point – ZAC Butchery!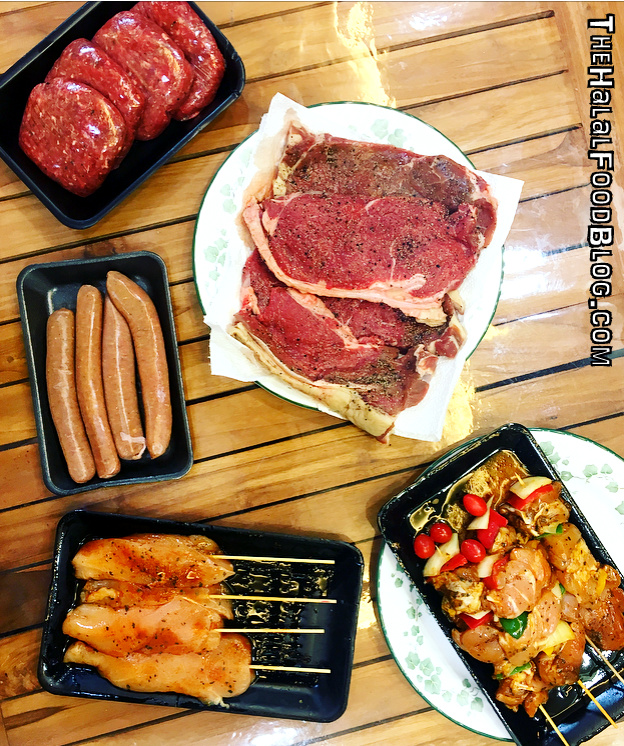 That, my dear readers, is what a ZAC Butchery BBQ Platter looks like! They actually have a quite a few options in terms of platters and packages and it all depends on what you fancy and also how many people you're going to enjoy the cook-up with. This particular BBQ Platter is actually good for 4-6 pax.
It consists of 4 Sirloin steaks that have been marinated simply with salt and pepper (ZAC can marinate your meats any way you like but steaks are normally best seasoned minimally), 4 Angus beef patties (great for all you burger lovers out there), 4 chicken kebabs, 4 beef Chorizo sausages and 4 chicken tenders.
This particular set is priced at $60 which is actually a really good deal when you think about it especially since it's all ready for you! You just need to unpack and fire up your grills and pans!
Even if you're not in the mood to have an outdoor BBQ or maybe (like us) you prefer to have it indoors, you can always grill everything up on one of those handy electric BBQ sets which I tend to prefer anyways because you can control the heat a bit more easily.
The Beef Chorizo has always been great (same as their Chicken sausages too!) and the Angus Beef patties were as power as the first time we had a ZAC makan session! But the surprise star this time around happens to be the chicken kebabs! Tender chicken along with some peppers, onions and tomatoes for that natural flavour and sweetness and you have a winner! Unanimous favourite from the grill thanks to the tasty marinade and smoky flavour thanks to the BBQ grill.
And those Sirloin steaks? We decided to stick to the pan for that!
Just listen to that sizzle! Woooooo hoooooo!! *mouth watering*
We used the trusty Tefal Expertise Fry Pan in case you're wondering. Perfect weapon of choice for a good fry-up because you're able to ensure the pan is hot enough and at optimal temperature before you start cooking and this is super important when it comes to steaks (or any meats for that matter).
LOL yes I did the #SaltBae thing and it was a total FAIL! But you know what wasn't a fail – the steaks!
ZAC Butchery seasoned them simply with salt and pepper (probably the best way to prep you steaks) and we simply added a bit more plus some garlic and butter during the cooking and dressed it up with some potatoes and asparagus on the side.
Cooking steaks is pretty much trial and error until you get it down pat. There are plenty of videos and guides online so go ahead and Google it. But I'm guessing that most will probably appreciate steaks that are done between medium to medium well at most. With good quality meat and the proper cooking equipment, it's very achievable!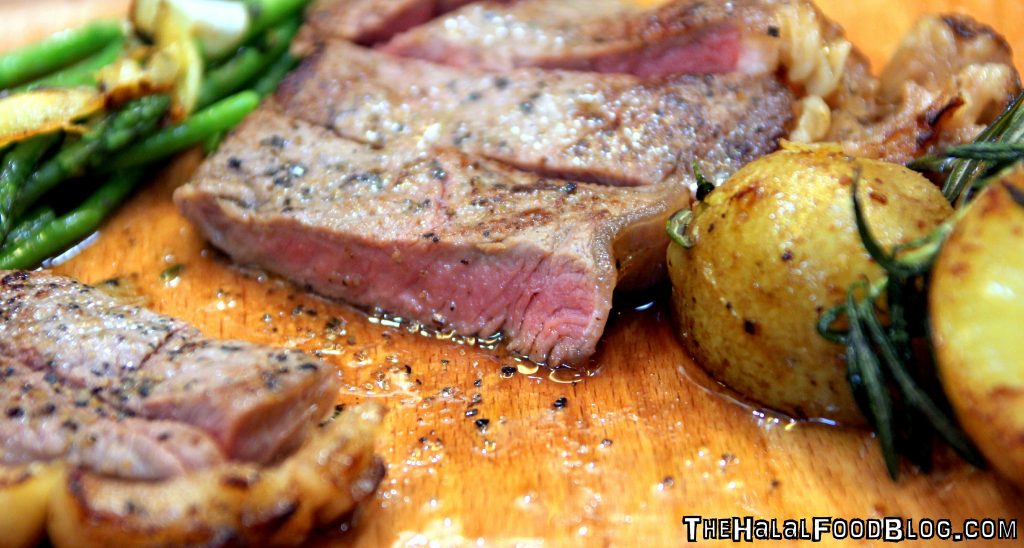 Like we mentioned before, you can actually get the helpful experts at ZAC Butchery to marinate your meats for you which not only saves you time and hassle but also ensure the meats really absorb those great seasonings. But having said that, you could also get your hands on a whole range of great seasonings, sauces, rubs and other assorted magical stuff to add on to the great meal you're about to cook and enjoy!
They've got something for everything! And besides being handy and tasty, they're also very reasonably priced to be honest! And I won't go into much details here – you can read about how we used some of these great ZAC seasonings in our first post about ZAC Butchery by clicking HERE.
But I will say this – a good Sea Salt and Black Pepper is a MUST HAVE in any kitchen.
Yes, that's the #SaltBae in me speaking.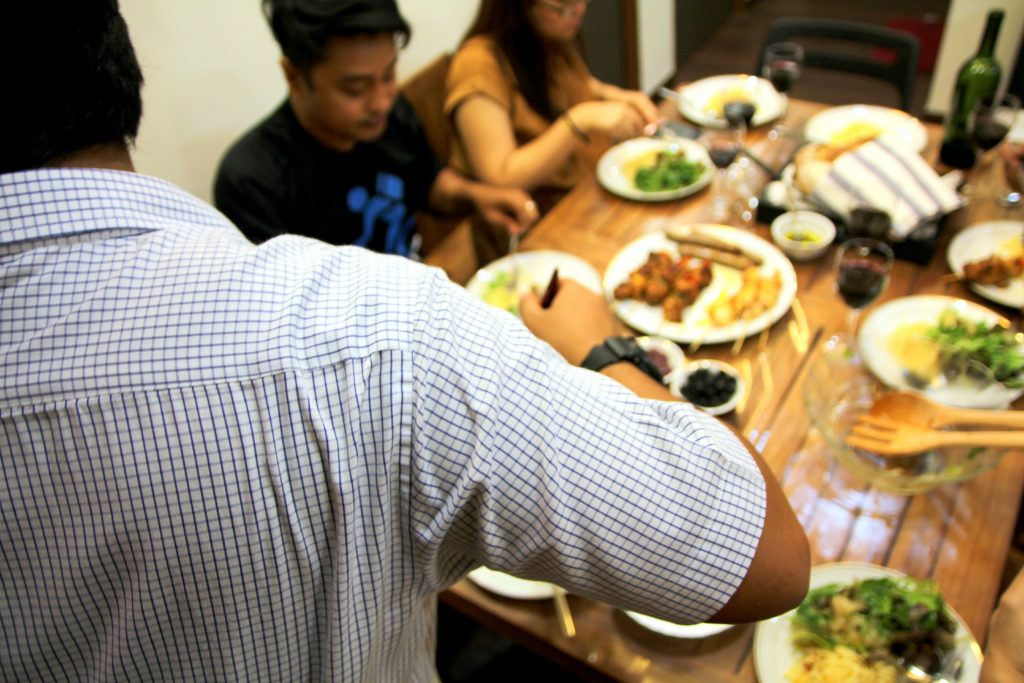 Quite a feast we enjoyed with the goodies from ZAC Butchery plus some other stuff we prepared at home. Some salad, a good loaf of bread plus a platter of cheeses and cold cuts (which you can also get from ZAC Butchery by the way!). Pair all that with good company and you're all set.
In case you're looking for a good reason to gather the whole gang together by the way, did you know that 11th March 2017 is actually ZAC BBQ Day! And to celebrate, ZAC Butchery is having a whole month of promos so everyone can join in the celebrations!
In the month of March, you can enjoy 10% OFF ZAC Butchery BBQ Platters (like the one featured in this post) and also BBQ accessories too. On ZAC BBQ Day itself (11 March), enjoy 15% OFF! Plus, you also stand a chance to win great prizes like BBQ Enhancement Set (worth $86) when you spend more than $150 at ZAC Butchery in March.
And here's an extra special tip – on ZAC BBQ Day itself (11 March), win instantly because the first 10 customers at each ZAC Butchery outlet will receive a BBQ Starter Set (worth $29)!
*Terms and conditions apply. Please see all details at the ZAC Butchery website.
I guess you could say it's time to get your meat on! Start making plans and BBQ away!
3 Outlets Islandwide
(Bukit Timah, Siglap and Chai Chee)
www.zacbutchery.com
Facebook: www.facebook.com/ZACButcherySG
Operating Hours vary with each outlet
All information (including prices, availability of item on menu and Halal status of establishment) are accurate at the time of posting. All photos used in this site are property of The Halal Food Blog unless stated otherwise.