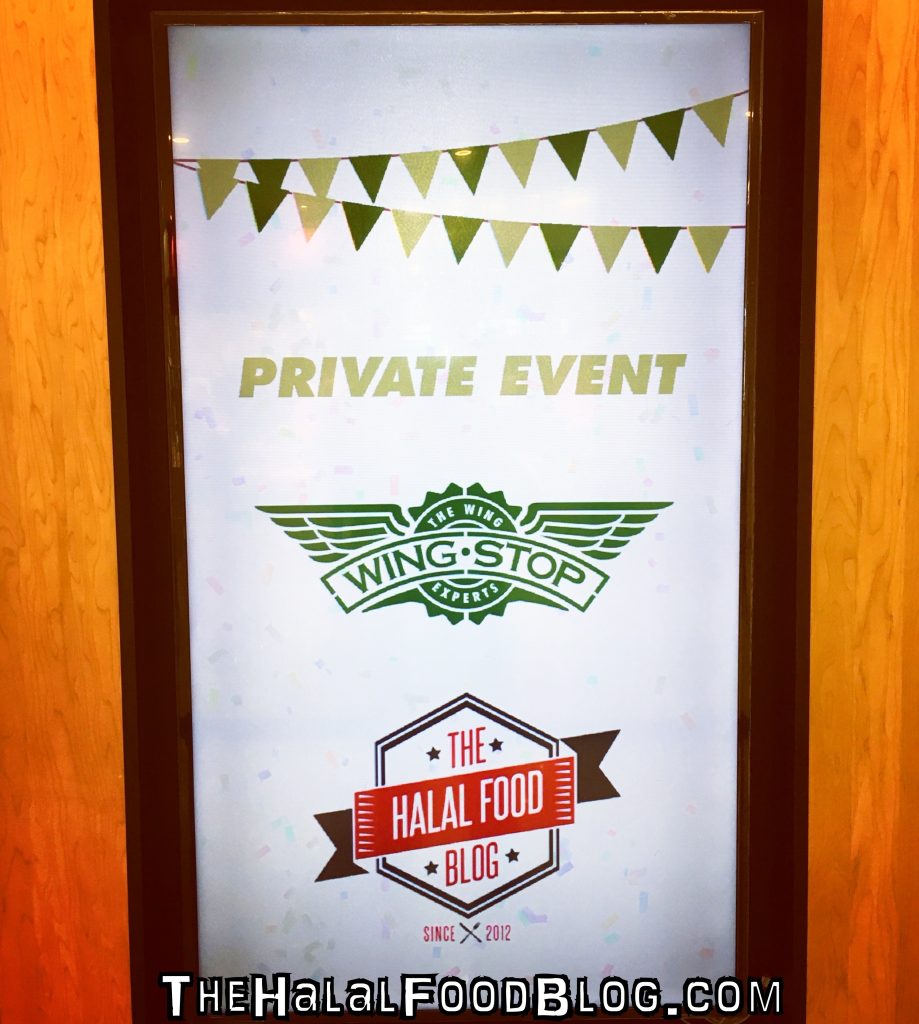 We're pretty sure you all saw us posting about a special event held a couple of weeks ago at the newly opened Wingstop outlet at VivoCity! It was a grand affair and we had the honour of hosting 60 or our readers and friends at the event to soak in the great atmosphere at the new store, enjoy some Wingstop makan and even take the Wingstop Atomic Challenge!!!
But more on that a little later… hehehe
The new Wingstop outlet at VivoCity is big!! It's also got a nice open concept which we love because there's plenty of space (you don't feel so cramped up and cluttered) plus there's plenty of seating so when packo also no problem!
They've got a really laid back feel to the outlet and a very warm look so it's a great place to chillax while having some of their great wings (which we will see more off a little later).
But besides the great food and the great ambiance, there's another reason that the new Wingstop outlet at VivoCity is so cool… Or should I say.. Ice-Cold!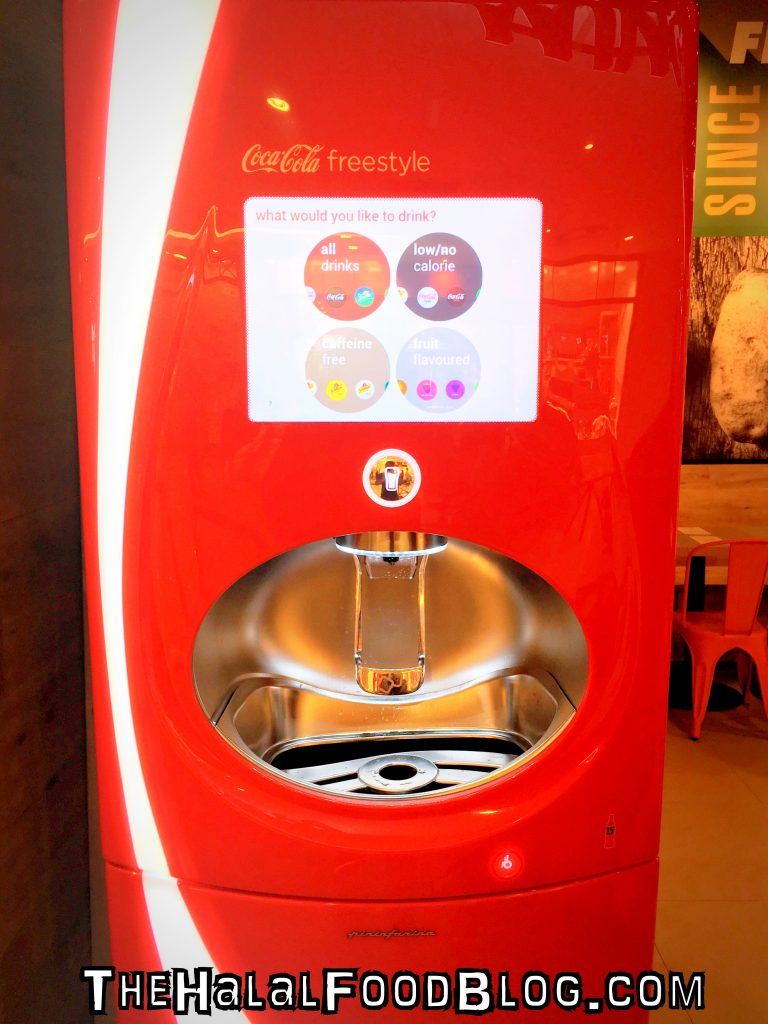 "Let me hear ya! I said, what's cooler than being cool? ICE COLD! Alright alright alright alright alright alright alright alright!" (Did anyone else get that Outkast reference or did I just come off like a clown?)
Oh yesssssssss they have a Coca-Cola Freestyle Machine at Wingstop VivoCity!
This machine let's you mix and concoct up to 80 different beverages all by just pressing a few buttons! You are only limited by your imagination! In fact, Wingstop Singapore's outlet in VivoCity is the first fast casual restaurant to have this machine in-store!!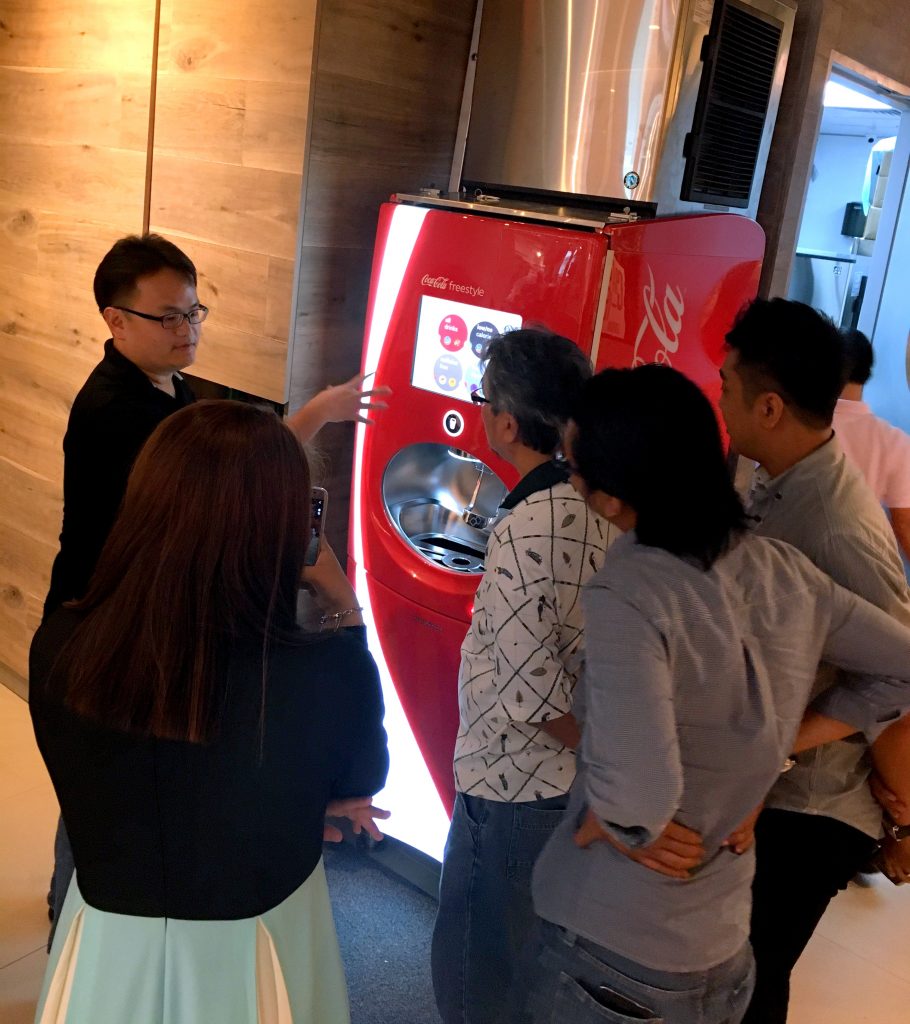 Coca-Cola? Sprite? Fanta? Schweppes? You name it, you mix it, you drink it!
You can even add fruity flavours to the drink and select sugar-free options too! It's pretty amazing the stuff you can come up with!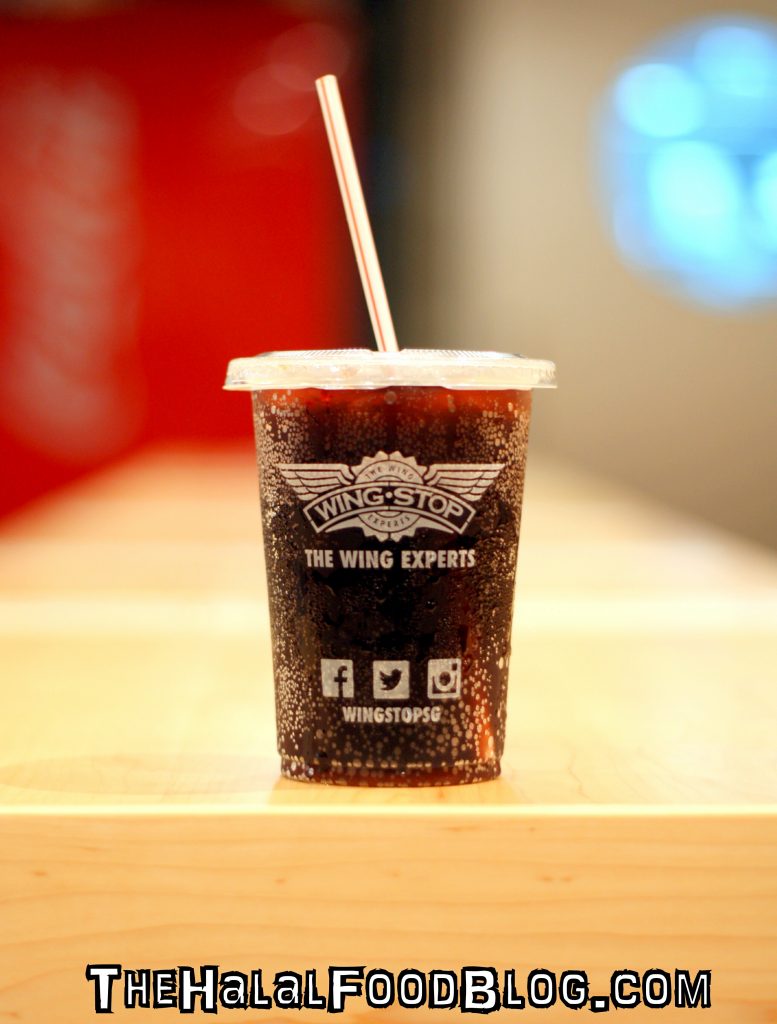 This is my first ever creation at the Coca-Cola Freestyle machine!
I love Coca-Cola but I also love Vanilla Coke and Cherry Coke. So I combined the 3! And it tastes greattttttt!
But having said that, just be a bit careful when you make your selections okay because just like any experiment, mixing the wrong combination may not necessarily be a good thing LOL so go forth and freestyle!
So we held a contest to commemorate the new outlet's opening and got a tremendous response! Alas, we could only have 60 pax with us on the day itself and it was a full house!!
It's always great to have our readers down for some great makan and chit-chat! And as you can see, Wingstop had quite a feast in store for everyone! Wings! Sides! All also got!
And of course, our family, readers and friends definitely enjoyed everything!
Wah wah wah. Mothers and fathers, brothers and sisters, girlfriend and boyfriend, uncles and cousins and even the kiddies joined us at the event! We're SO grateful that our readers, family and friends not only made time to take part in our contest but also make their way down and share a meal with us!
But there was one more order of business…. JENG JENG JENG!
The Wingstop Atomic Challenge!!!
Here's a fun fact – we had originally planned to have the Wingstop Atomic Challenge at the event and we had set the number of participants at FIVE. To be honest, we didn't know how many people would be game because the Atomic flavour at Wingstop did have quite a fiery reputation!
But guess how many brave souls stepped up – TWELVE!!
Unlucky for some but looks like our readers were more than up for the challenge! In fact, Wingstop also had one of their staff represent!
The Atomic Challenge – Eat as many Atomic Wings as possible within THREE minutes with NO WATER.
12 participants. 1 big bowl of Atomic Wings. FUYOH!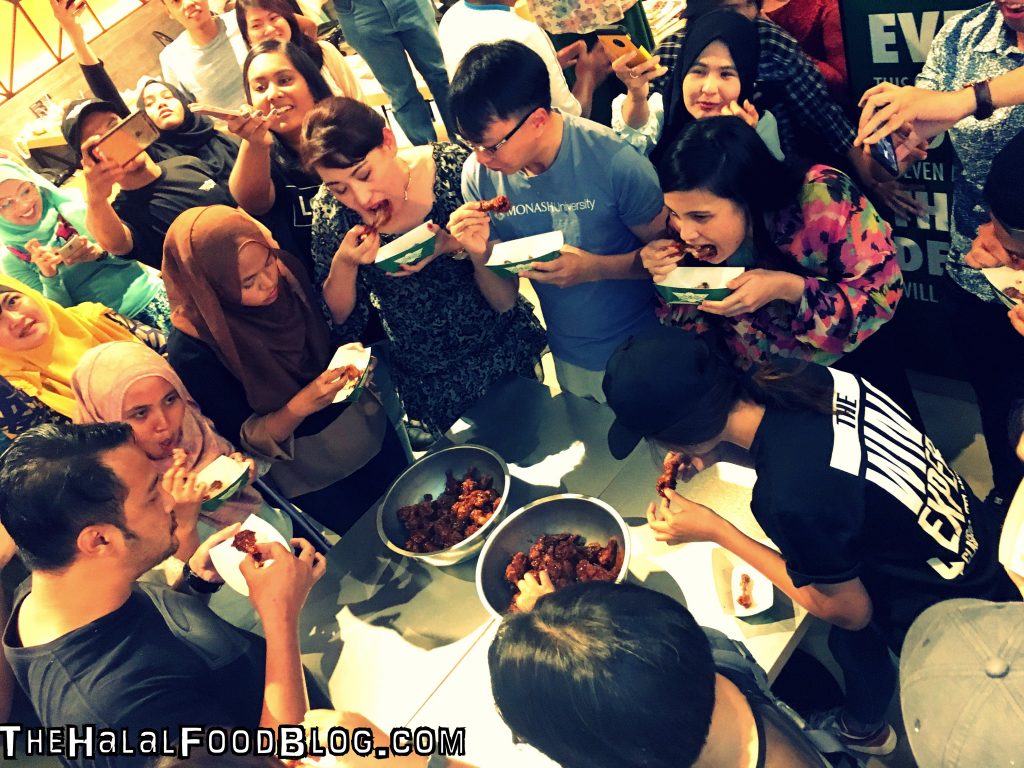 And when the timer started, let me tell you, everyone really went all out! I really applaud everyone because really power lah! I mean, the Atomic is super spicy and these heroes and heroines were going at it like it was nothing!
Of course, after a few wings, you could see people starting to sweat and go "ssssssssss" which is no surprise because the Atomic is literally ATOMIC!
But in the end, there could only be one winner to walk away with the grand prize of a $50 Wingstop voucher!
Yes. Inspector Adam and his Blue Glove LOL
So there you have your winner – THIRTEEN ATOMIC WINGS IN 3 MINUTES WITH NO WATER!!!
Congrats! Really gotta salute that!!!
Well, there you have it kiddies. Our special event at Wingstop's latest outlet at VivoCity. We had so many people come up and try to order some food but unfortunately it was a private event but the outlet is now fully operational and open to the public! (Please note that the outlet is still processing their Halal certification)
Special thanks to Wingstop for the fantastic event and makan, all our readers for their support, the teams from Halalfoodhunt.com and Gaya Magazine for gracing our humble event and our family and friends for their support too!
If you're like to read up on more about Wingstop and their great makan, you can read our original post by clicking HERE! Plenty of mouth-watering pics!! So read up and head down to Wingstop VivoCity!
And here's a heads-up — their next outlet at Suntec City is slated to open by the end of October 2016!! That means more Wingstop for everyone! LOL It'll be located at Suntec City B1-108 and watch this space for more information as we get it.
PS at the time of this post, Wingstop VivoCity is currently undergoing Halal certification as will the Suntec City outlet when it opens. Wingstop outlets at Bedok Mall and City Square are already certified Halal!
Bedok Mall (#B1-53)
City Square Mall (#B1-33)
VivoCity (#02-143)

www.wingstop.com.sg
Facebook: www.facebook.com/wingstopsg
Instagram: @wingstopsg
Operating Hours: 11.00am til 10.00pm Daily
All information (including prices, availability of item on menu and Halal status of establishment) are accurate at the time of posting. All photos used in this site are property of The Halal Food Blog unless stated otherwise.