A couple of weeks back, we were lucky to be invited to an event hosted by Wing Zone and foodpanda. It was on a Sunday morning so you all know it had better be something good to get us out of bed so early on the weekend – and this was a great reason.
We'd been wanting to head down and try Wing Zone for quite awhile and here was our chance. Plus we're always using foodpanda to get food delivered to us so we knew how much they rocked. How could we possibly pass up on this opportunity?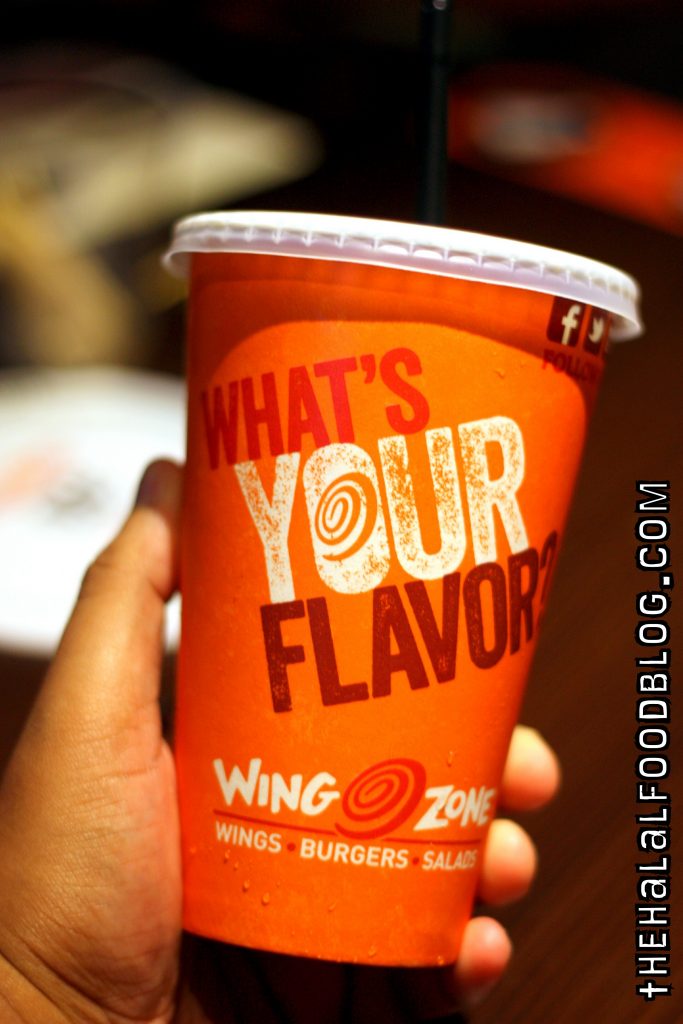 Wing Zone is known for having a very wide selection of flavours when it comes to their wings.
They even break it down into a full index complete with Heat Index ratings so you know what you're getting yourselves into.
They have Traditional Buffalo Flavours, Wing Zone Favourites. Sweet with No Heat, Sweet & Spicy Flavours and the Dry Rub Flavours too.
And on top of that, they also give you a choice of bone-in wings or boneless chicken. Plus you can even apply these flavours to other items like the burgers too! See – plenty of choices!
Anyways we are going to break it down for you as best as we can.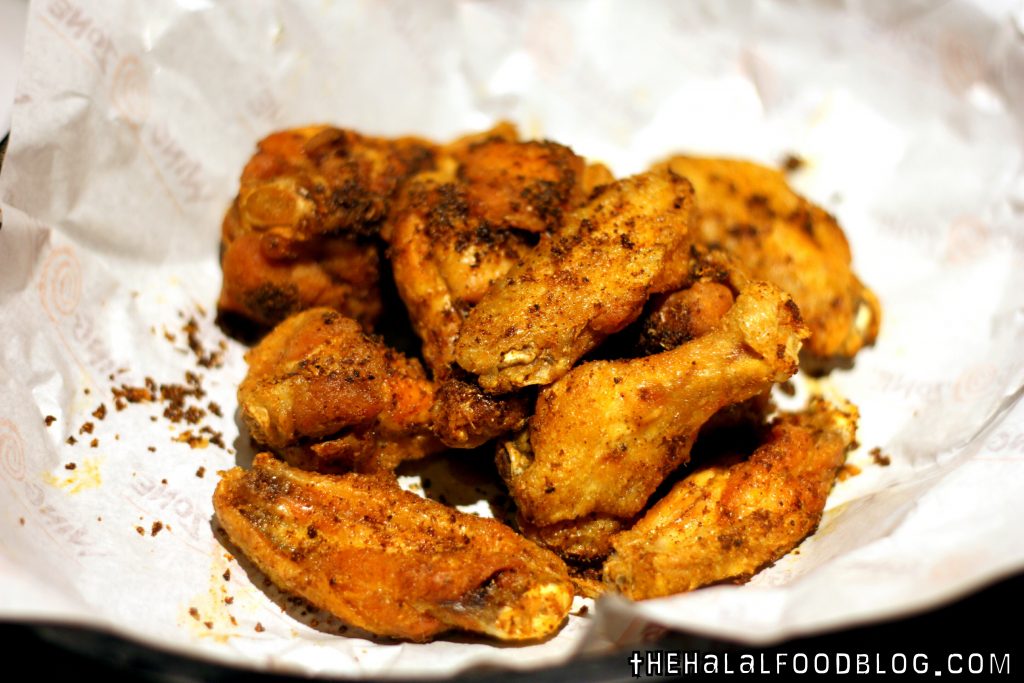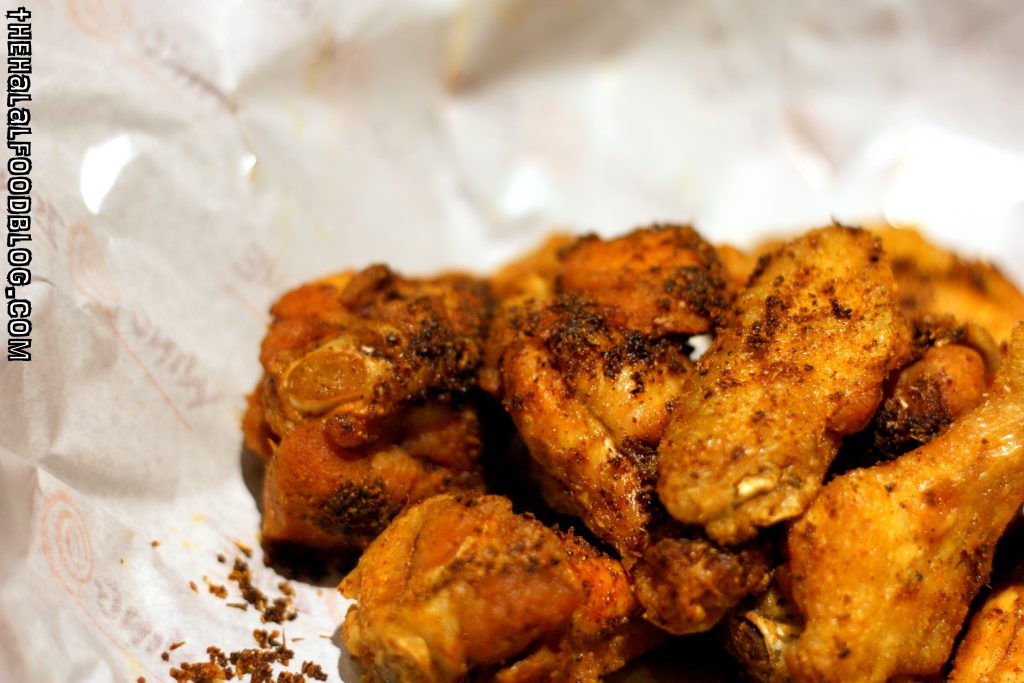 So we are starting with the Blackened Voodoo which is actually one of their Dry Rub flavours.
We're guessing pretty much almost everyone goes for the common sauces and seldom the Dry Rubs but you should really give it a try some time.
Think of it like the ayam goreng with the dry rempah which gives it that extra kick.
Quite tasty leh! But of course, it's not spicy so it's suitable for those prefer a very distinct but milder flavour.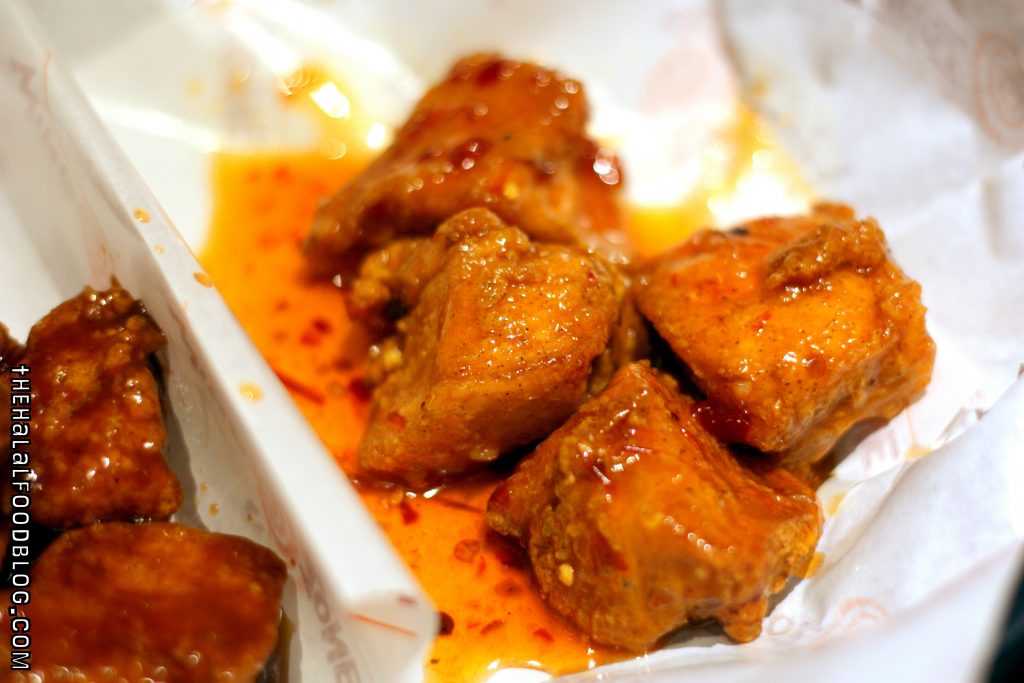 Well the name pretty much says it all – chicken that's been fuzed with Thai Chili sauce!!
The sweet Thai Chili sauce was pretty much made to go along with chicken so it's so natural to put these 2 together here at Wing Zone.
A little bit of sweet. A little bit of sour. A little bit of spicy. A lot of yummy.
This is a Level 2 on the Heat Index.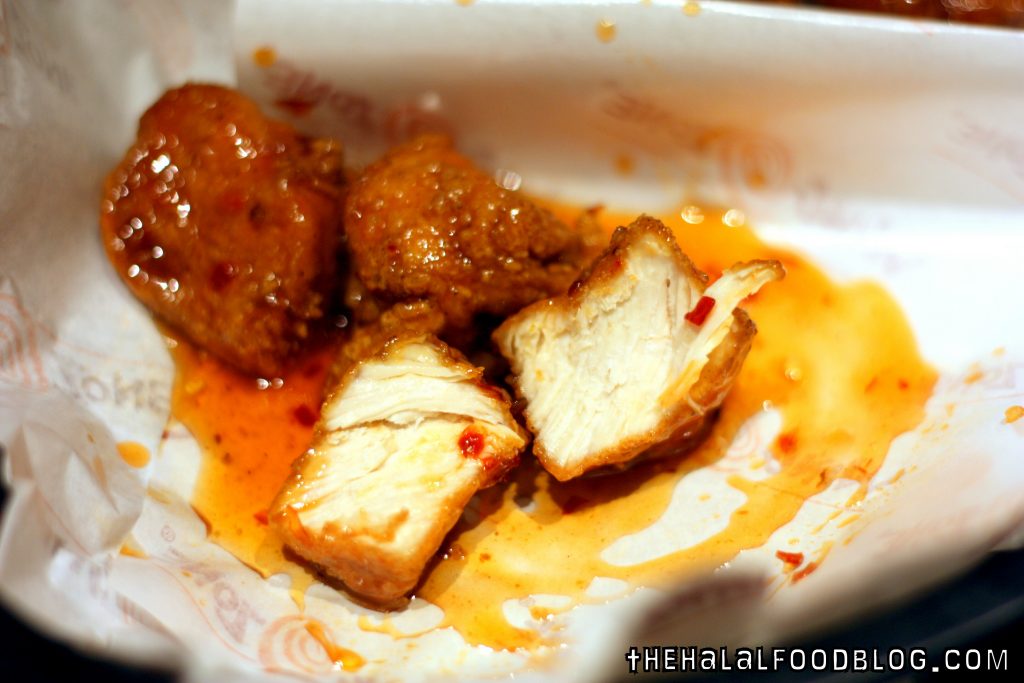 We got the Boneless variety for this one and we know what a lot of you are thinking – confirm the Boneless tak sedap because it's chicken breast and not chicken wing. To be honest we had out doubts too but we were so wrong lah!
The Boneless chicken was really tender, it was still juicy and it paired perfectly with the sauce! And definitely great for mopping up all the sauce on the side too. Maybe the best is to go for a mix of both Wings and Boneless next time. But the Boneless is a sure win for the kids.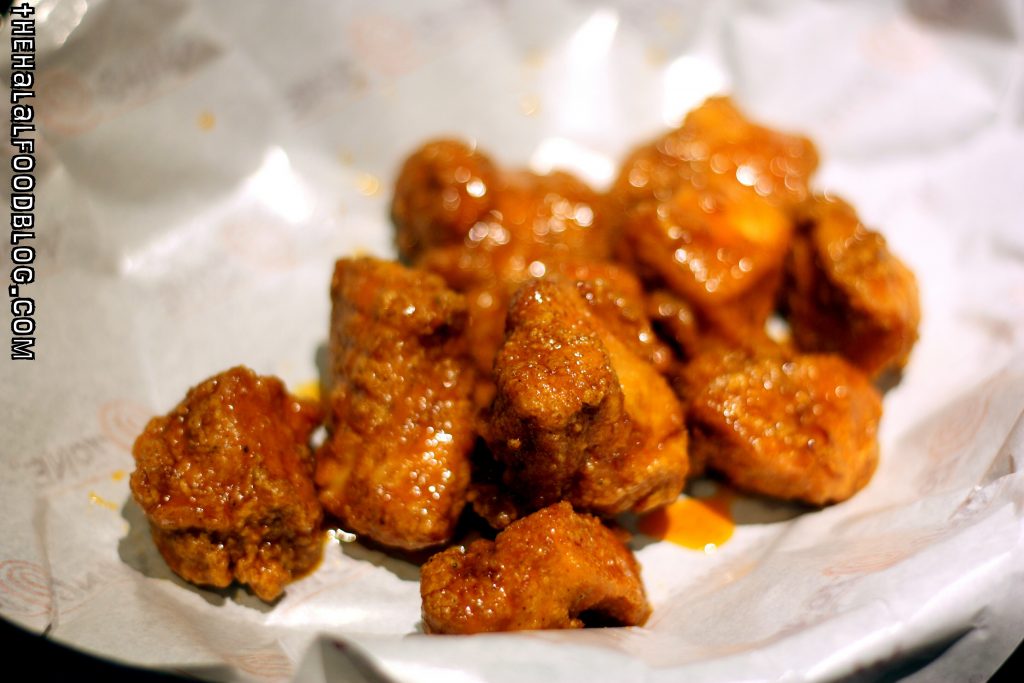 We're still in the 'Sweet & Spicy' section of the flavours menu and next up is Mango Fire.
This one has a bit more of a tangy flavour thanks to the mango but still considered sweet overall.
But having said that, this is also actually quite spicy! It's a Level 3 on the Heat Index and for good reason too!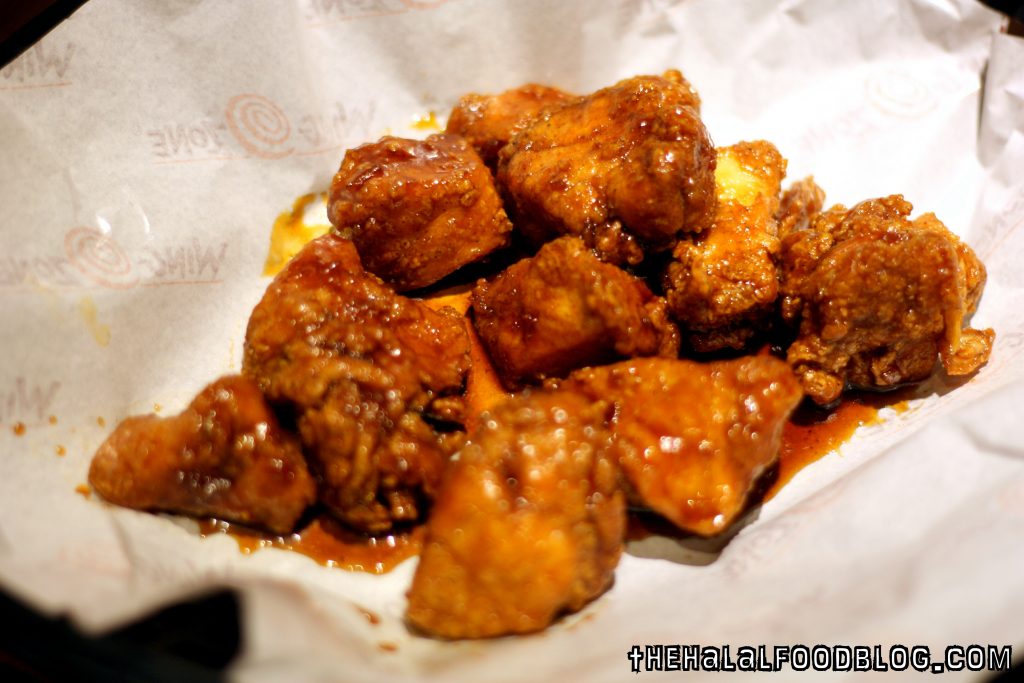 Diving into the 'Sweet with No Heat' section and we have Sweet Samurai up first.
Sweet Samurai is pretty much a Teriyaki-style flavour with soy, garlic and honey. I actually REALLY love Teriyaki so this is actually one of my favourite flavours here at Wing Zone. I also notice that the sweet flavours do tend to go well with the Boneless chicken. Hmmmmm……
Anyways if you want that Teriyaki flavour but with at least a little bit of a spicy kick, then try the Toyko Dragon flavour instead! Kinda like the Sweet Samurai but a Level 2 on the Heat Index!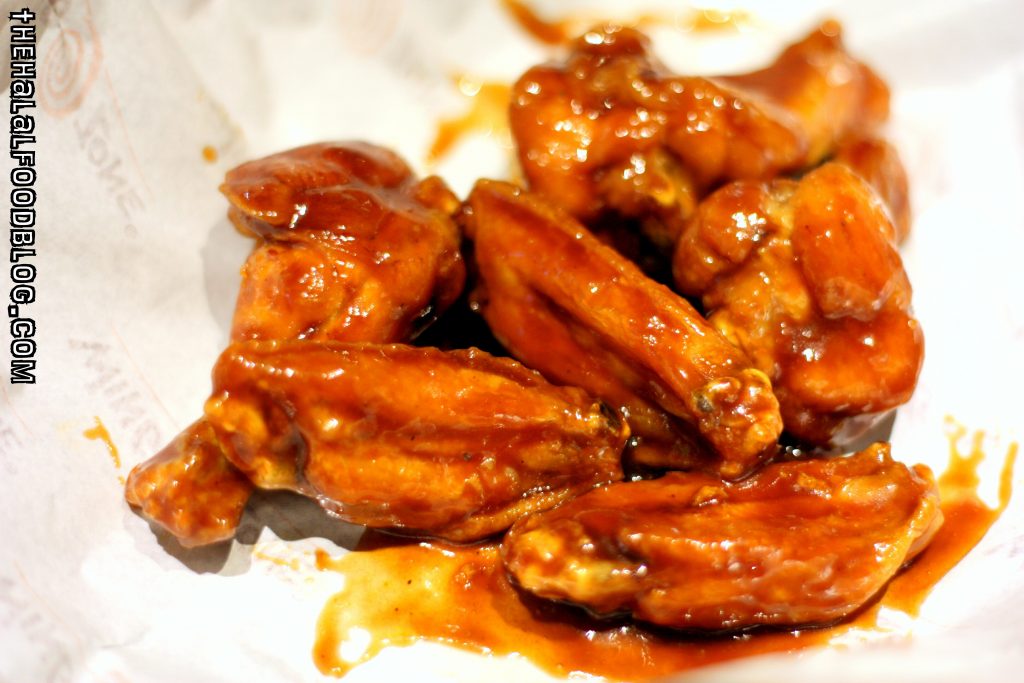 And speaking of favourites – here is a flavour that is actually the #1 favourite in Singapore!
We all love that smoky BBQ flavour but I guess we also like a little sweet edge too so the Honey Q is a perfect combination of that! You still get a great BBQ sauce though so be surprised LOL it's easy to see why this is the top choice in Singapore when it comes to Wing Zone flavours.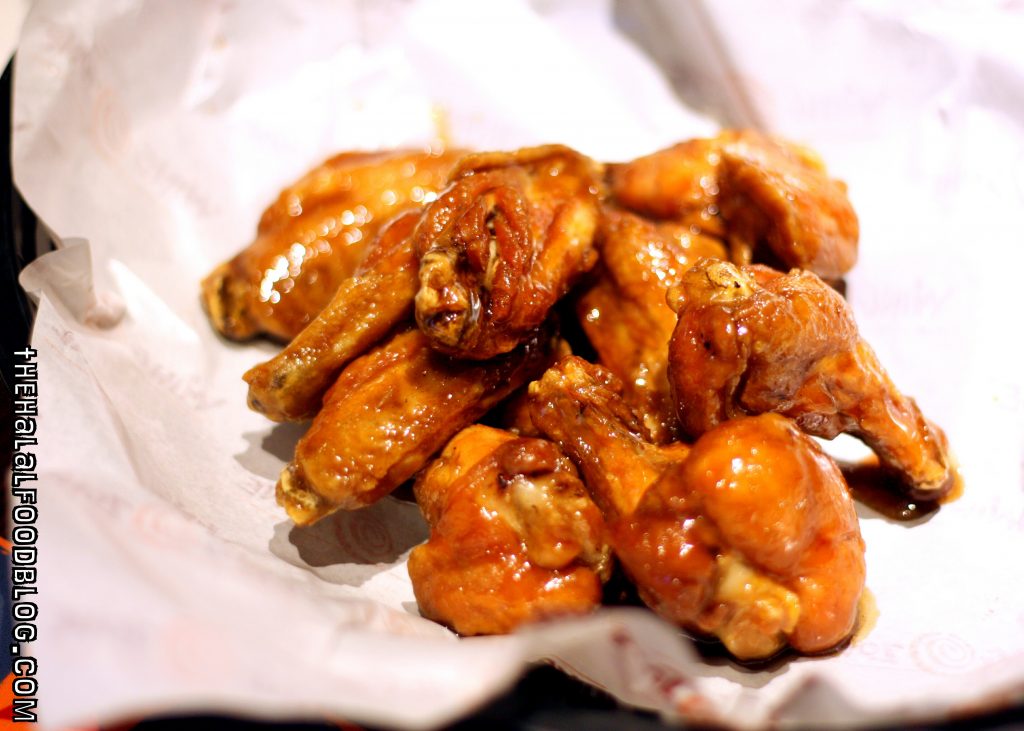 Here's a flavour that, like the Dry Rub flavours, you have to put your foot down and just say "I've gotta try this at least once!!" so at least you know what it tastes like! Gotta explore your horizons right! LOL
So the Cinnamon Maple is definitely a very… unique flavour to say the least. It's got a great maple syrup taste which surprisingly goes well with the chicken. I reckon the kids will LOVE this one.
There is also one more flavour from the "Sweet with No Heat' range and that's the Liquid Gold.
Honey Mustard sauce! Power!!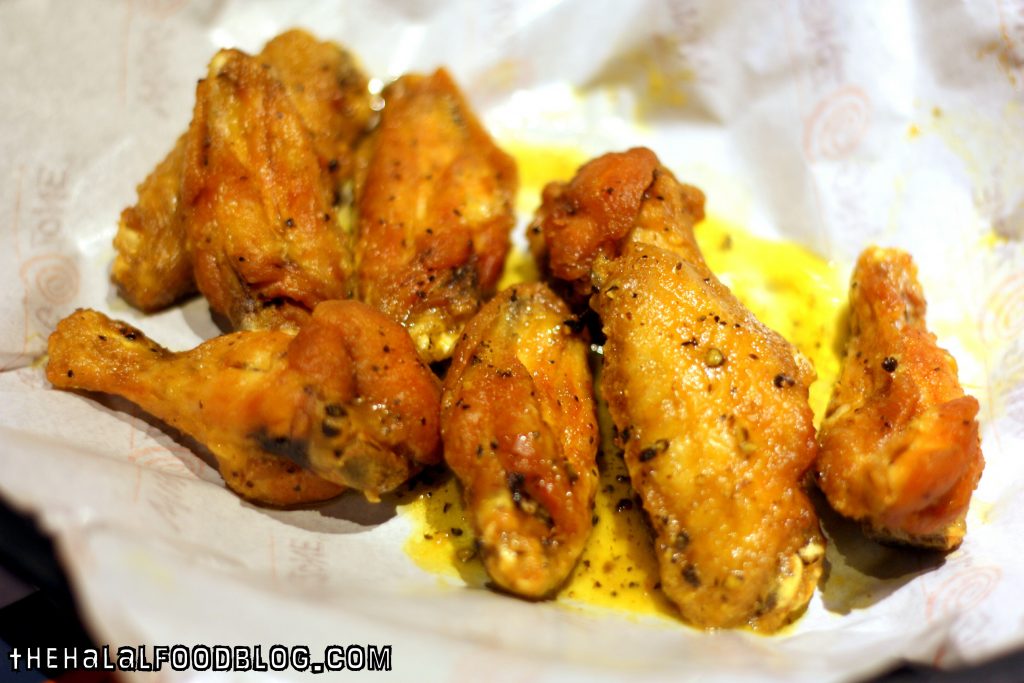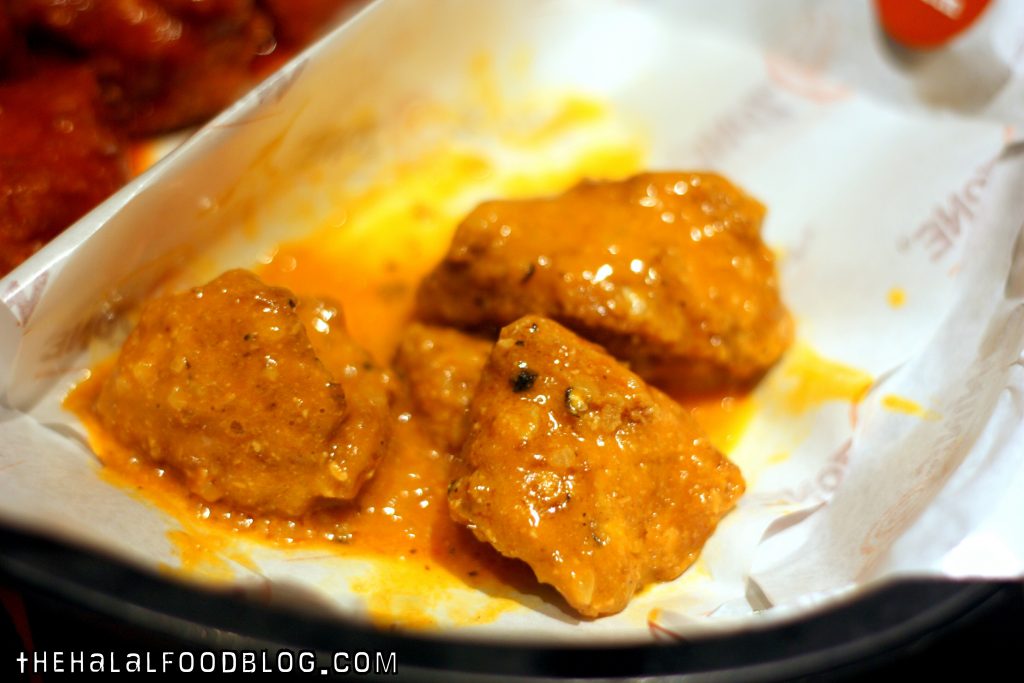 Here are 2 really unique flavours from the Wing Zone Favourites section and there's definitely something special about them. They are not spicy but they definitely are full of flavour!
The Lemon Zinger is tangy and you're definitely gonna love it if you love sour flavours involving lemon. There's also some black pepper in there too. The description also mentions some savoury spices (I'm thinking maybe Oregano or something like that??) but all I'm getting is the lemon LOL
The Garlic Parm is a cheese sauce but please this is not Nacho Cheese sauce okay. This is a Parmesan sauce so it's got a nice salty cheesy edge to it plus some hints of garlic and black pepper too. It's a Level 2 on the Heat Index but not so bad actually. Quite nice leh.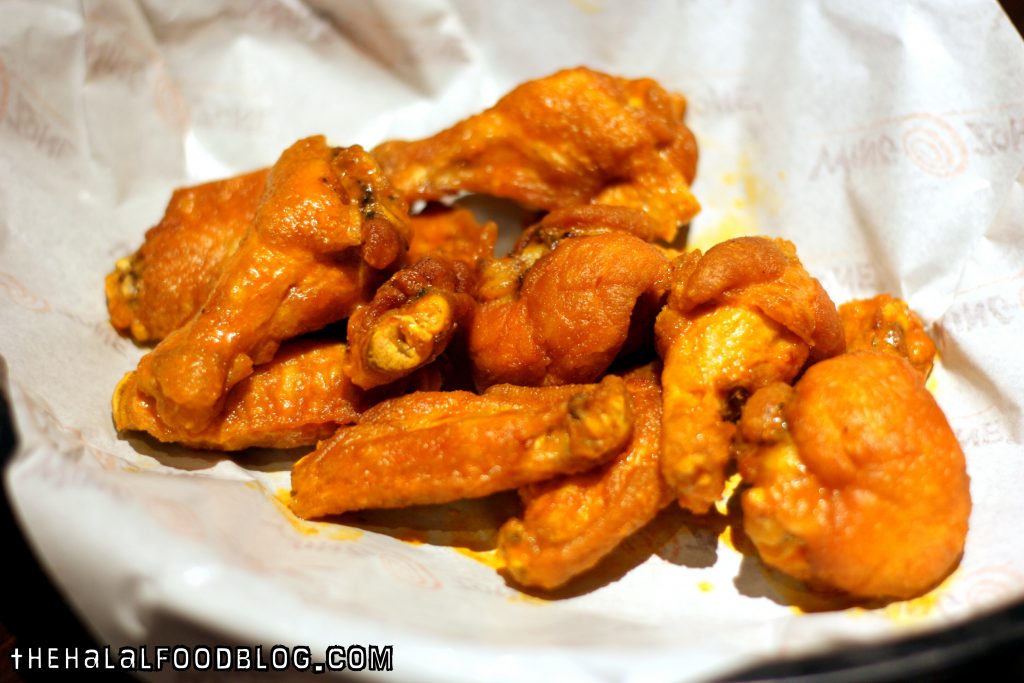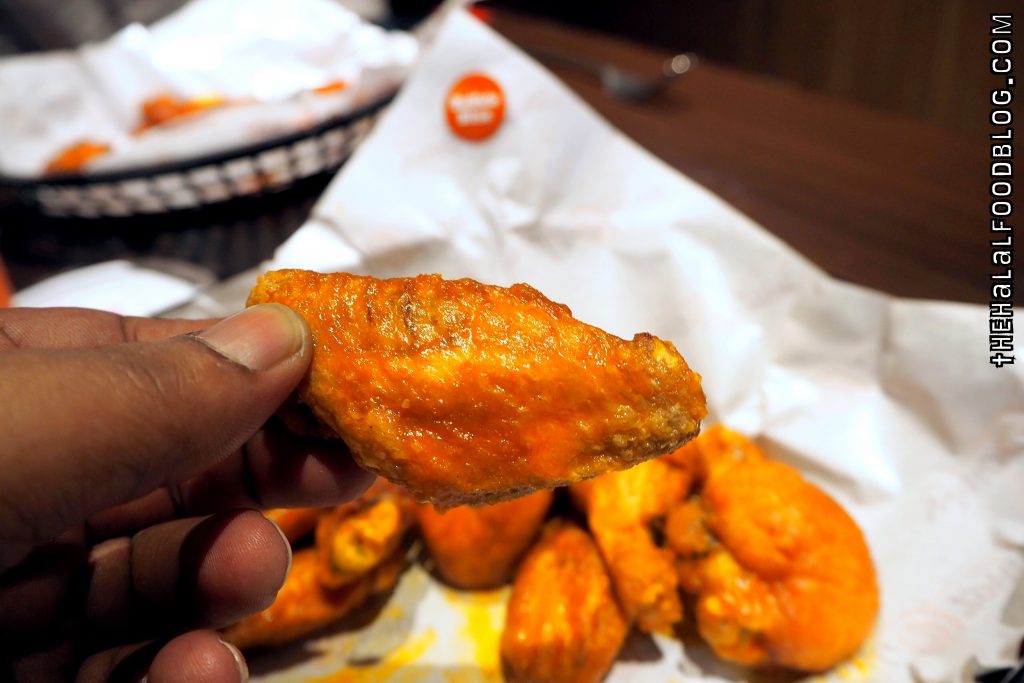 Here's the flavour you'll want if you're looking for a good Buffalo Wings flavour with spicy kick to it.
The Buffalo Bliss is here to give you… errr… bliss LOL
Traditionally, Buffalo Wings have a BBQ flavour but have a spicy kick thanks to some vinegar-based pepper sauce (think along the lines of Tobasco). This is the stuff that's gonna make your eyes and nostrils start to water when you take a big whiff of your wings LOL
Well, at a Level 2 on the Heat Index, this is a great choice for most we reckon.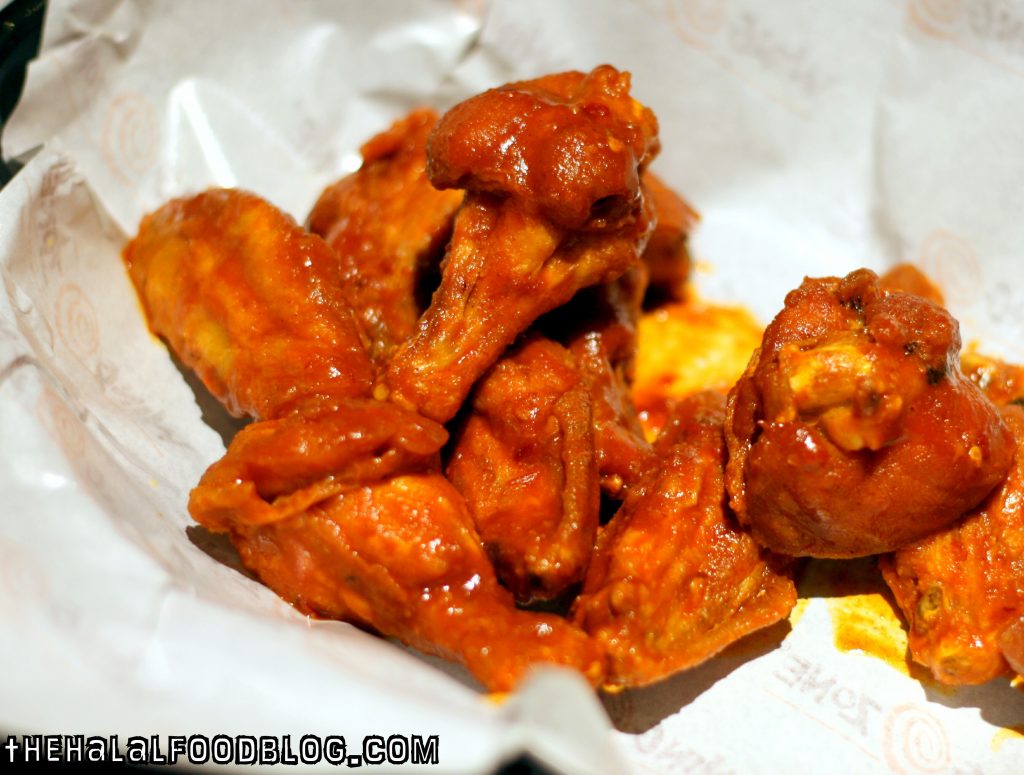 That's #nofilter on those photos by the way. That's really the colour of the sauce…
There's a Level 3 on the Heat Index known as the Hotshot but we skipped that and decided to jump right into the volcano on this one. Brace yourselves for the Nuclear Habanero.
You want a Buffalo Wing with extra extra extra spicy kick? This is the one for you! No question about that.
Just make sure you don't accidentally rub your eyes LOL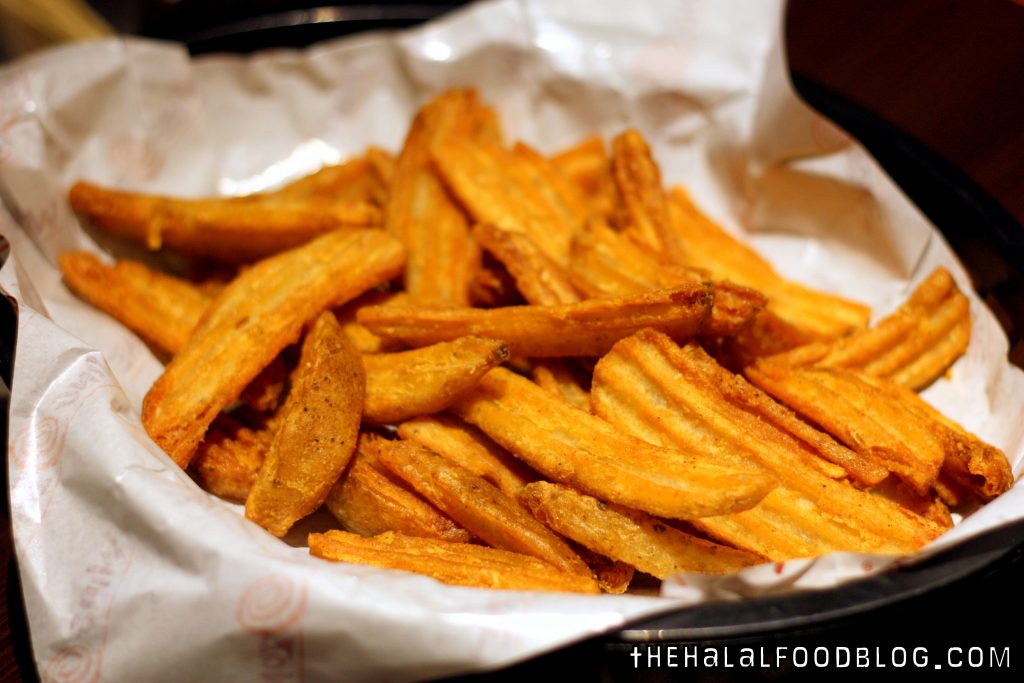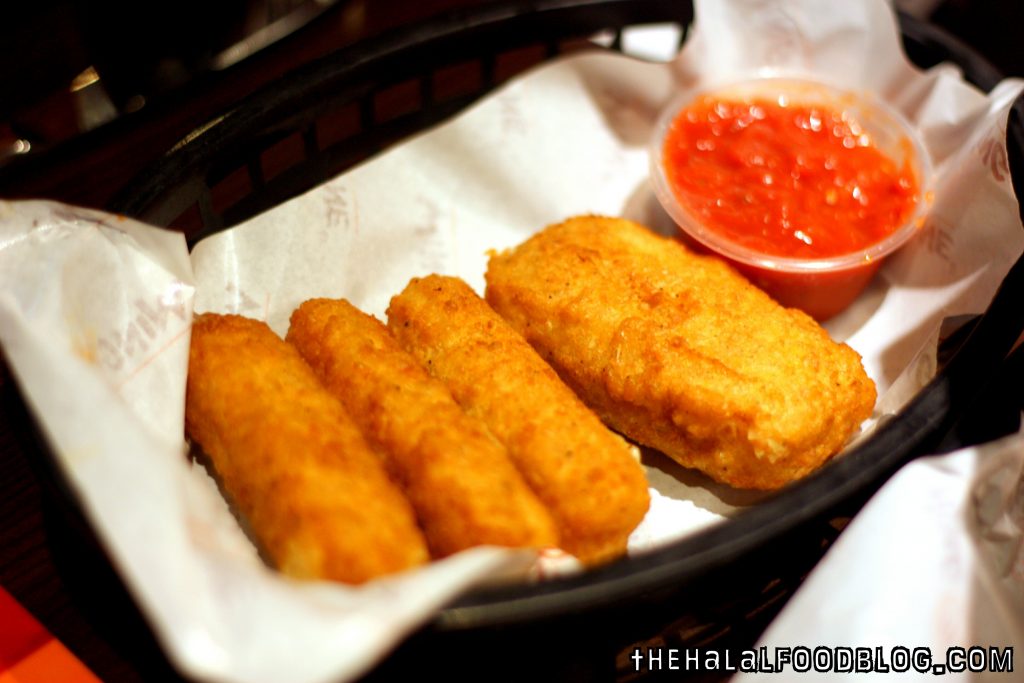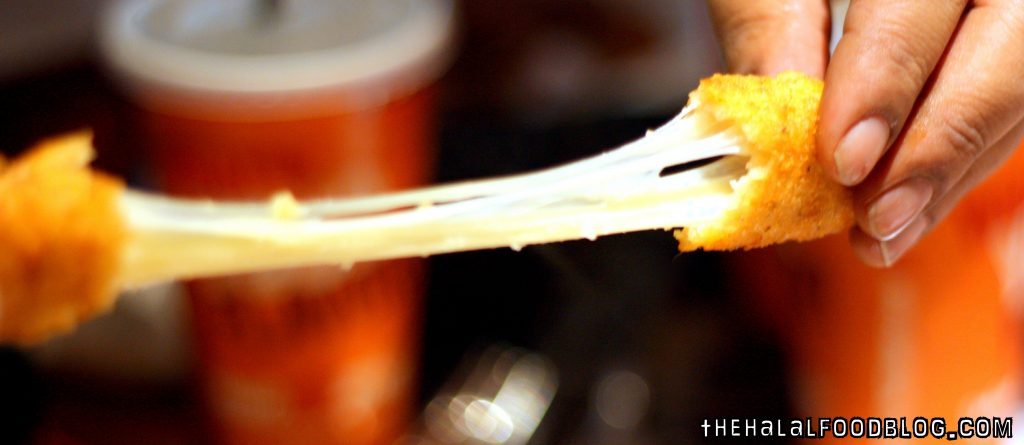 Besides Wings at Wing Zone, they also have plenty of other stuff to choose from including Burgers, Salads, Chicken Tenders, Chicken Drumsticks plus a whole array of sides too!
We tried the Potato Wedges (also great for the kids) but the Mozzarella Stix is a MUST HAVE.
Just look at the stretch on that!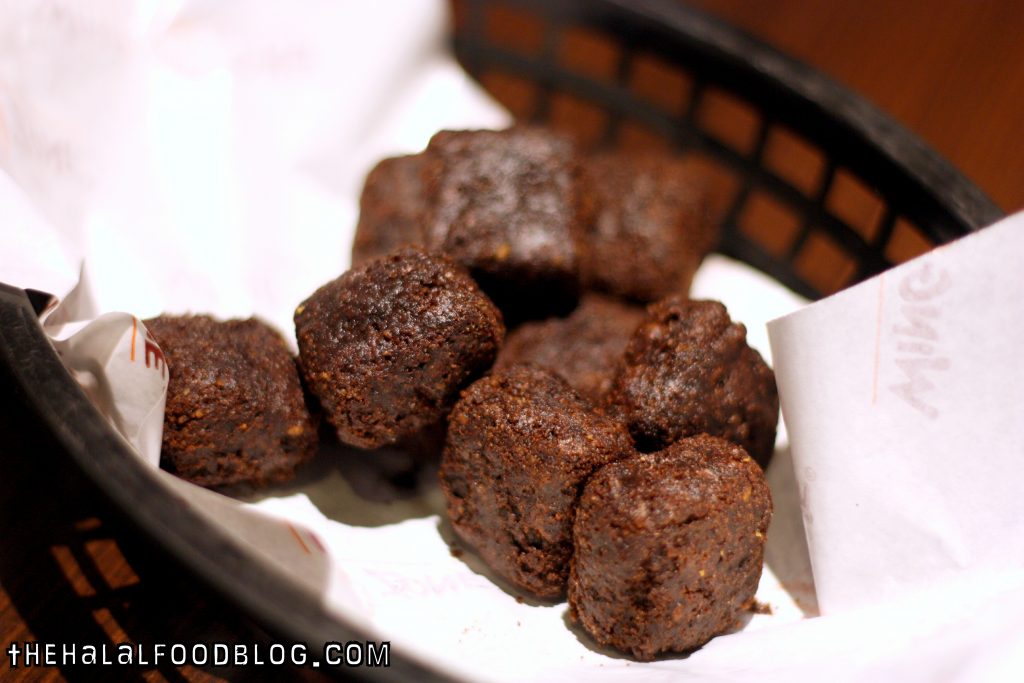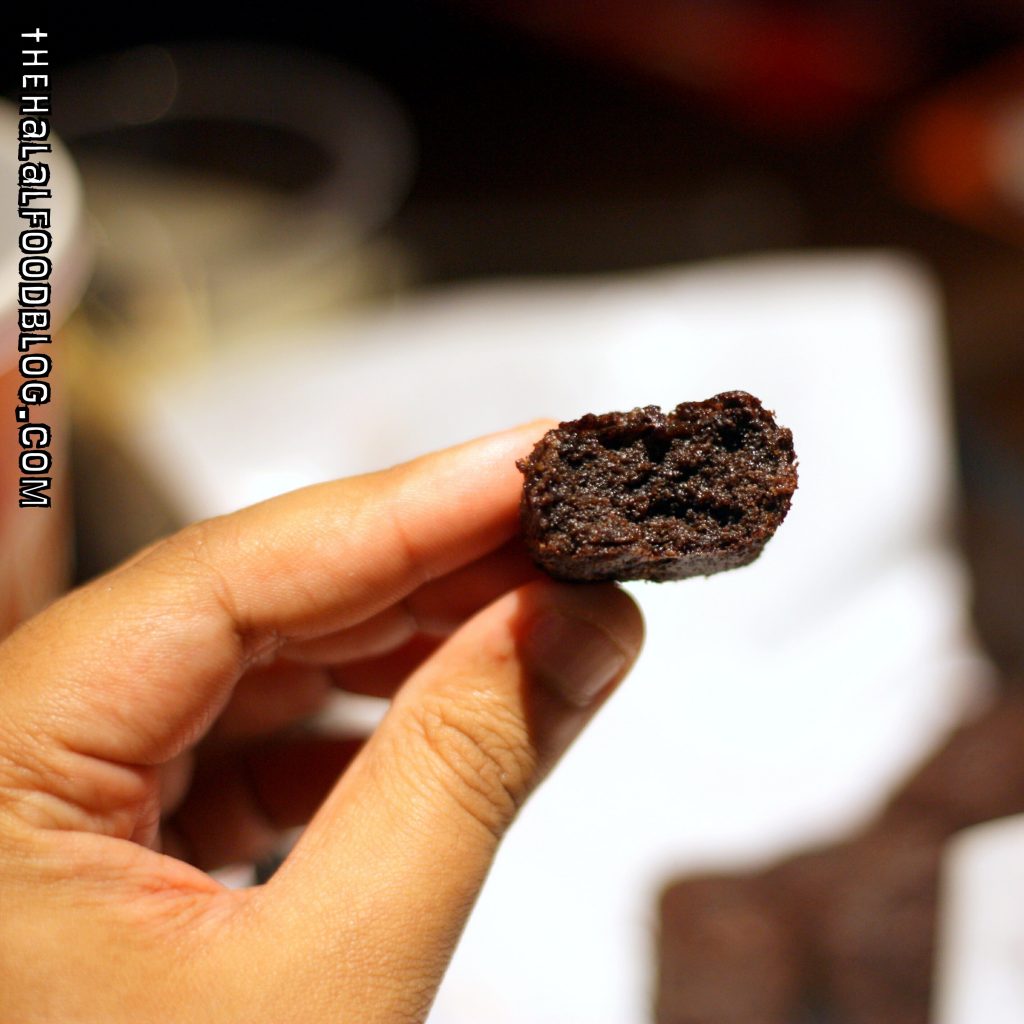 Another must-have is obviously the dessert! LOL
Try the Brownie Bites which have a very special secret – they're fried!! (So much for secret! LOL)
A quick deep in the oil results in deep fried goodness and a crispy shell on the brownie while it's still softy and chocolatey and tasty inside!
Wing Zone has one outlet now at Bugis+ but the great news is that you can enjoy Wing Zone at home or in the office or anywhere actually – thanks to foodpanda!!!
Head down to foodpanda and order from a whole host of eateries including Wing Zone!
So now you can try the Nuclear Habanero in the comfort of your own home LOL
www.foodpanda.sg
Facebook: www.facebook.com/FoodpandaSingapore
Instagram: @foodpandasg
Bugis+
201 Victoria Street Level 4
www.wingzone.com.sg
Facebook: www.facebook.com/WingZoneSingapore
Instagram: @wingzonesg
Operating Hours: 10.00am til 10.00pm Daily
Order Wing Zone delivery via foodpanda!!

All information (including prices, availability of item on menu and Halal status of establishment) are accurate at the time of posting. All photos used in this site are property of The Halal Food Blog unless stated otherwise.