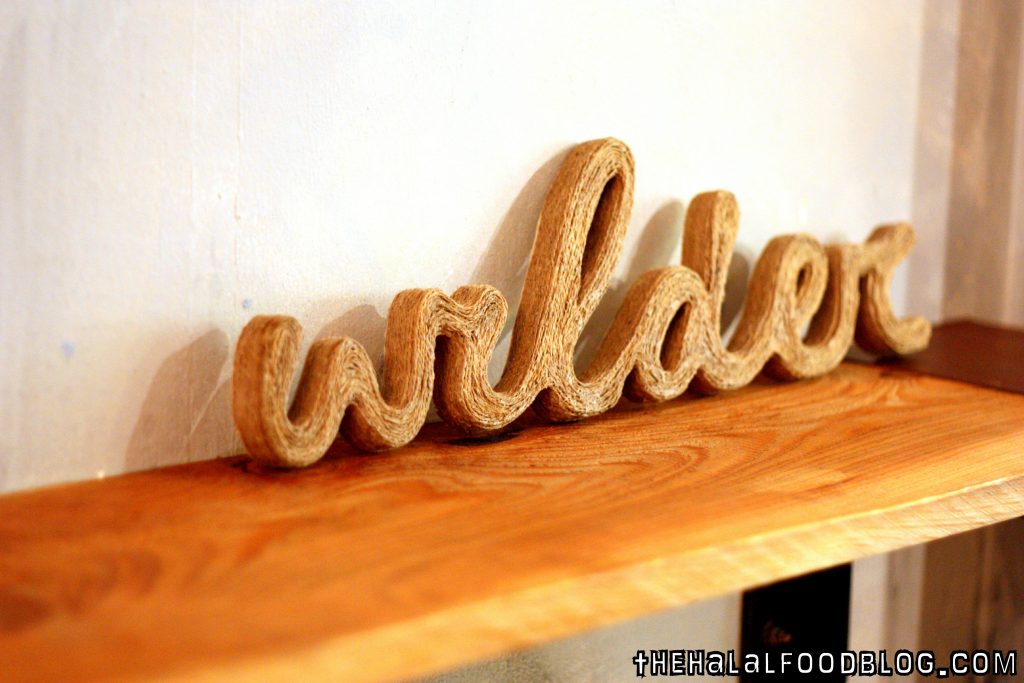 Seen all their posts on IG. Read about the events held there and even dropped by once to support a good cause.
But would you believe it – we'd never actually sat down and had a proper makan at Wilder?
Well, until now that is.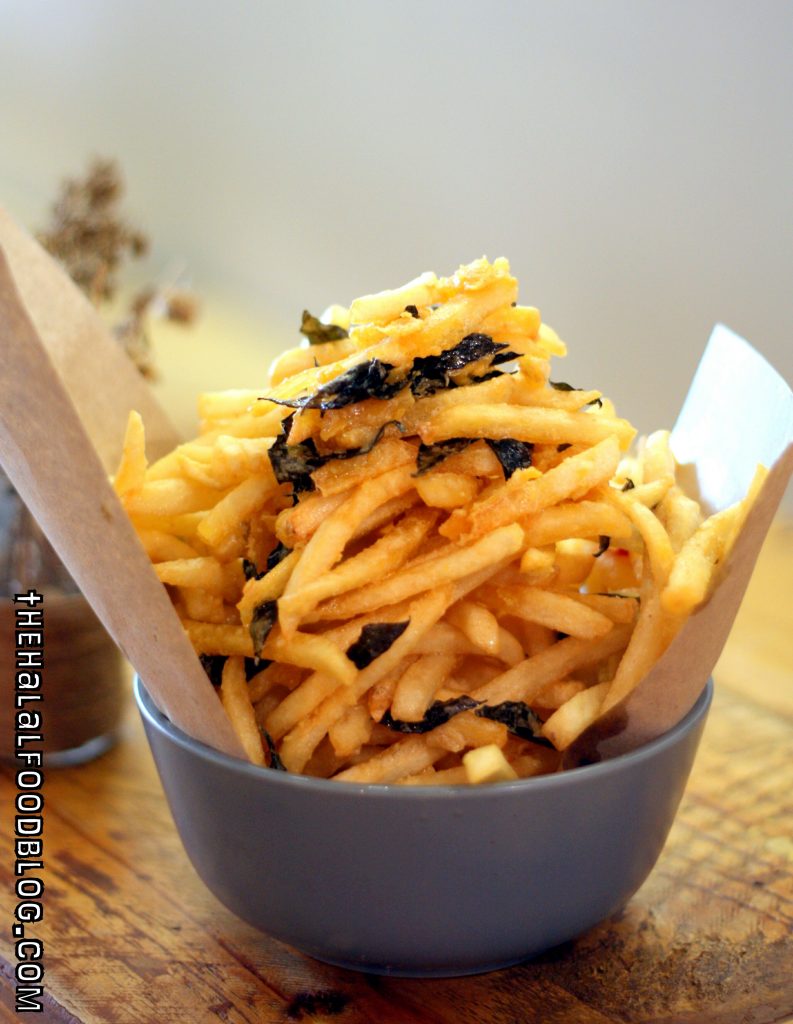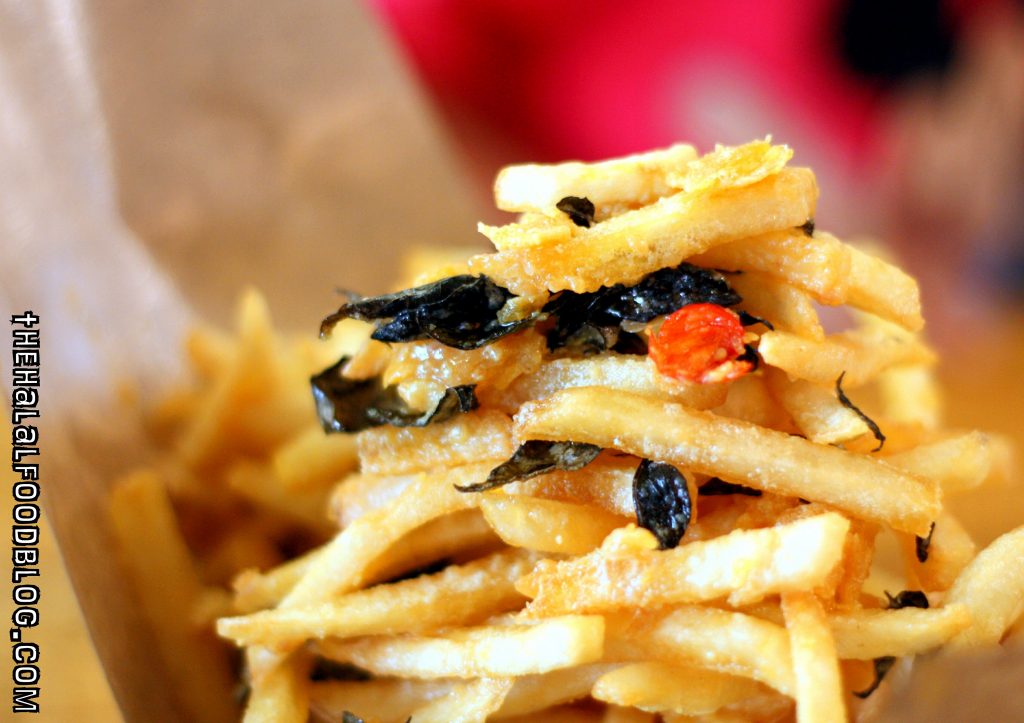 At the top of our list of 'must-haves' at Wilder was the Salted Egg Taters!
In case you have not noticed, we are suckers for Salted-Egg-Anything plus it's fries so what's not to like right?
First off, it's not a particularly wet Salted Egg sauce in case that's what you might be expecting. It's quite a dry sauce that tops the fries and you'll get a few crumbly salted egg yolks near the middle that have rolled down that mountain of deep fried goodness but other than that, it's pretty much just fries (and maybe a few curry leaves) from the middle part down.
But like we said, it's still got a good flavour to it (which we would, of course, love more of LOL) but this is still worthy of a 2nd order and great snack to order and share with friend(s) because it is quite a generous serving.
If we had one other feedback (besides the more sauce), it'd probably be that perhaps the good folks at Wilder might consider making their own fries. They'd definitely go (and probably taste) better to we thinks! But hey, that's just us right 🙂
But having said that, as I look through their Instagram account, our like macam kurang like that 🙁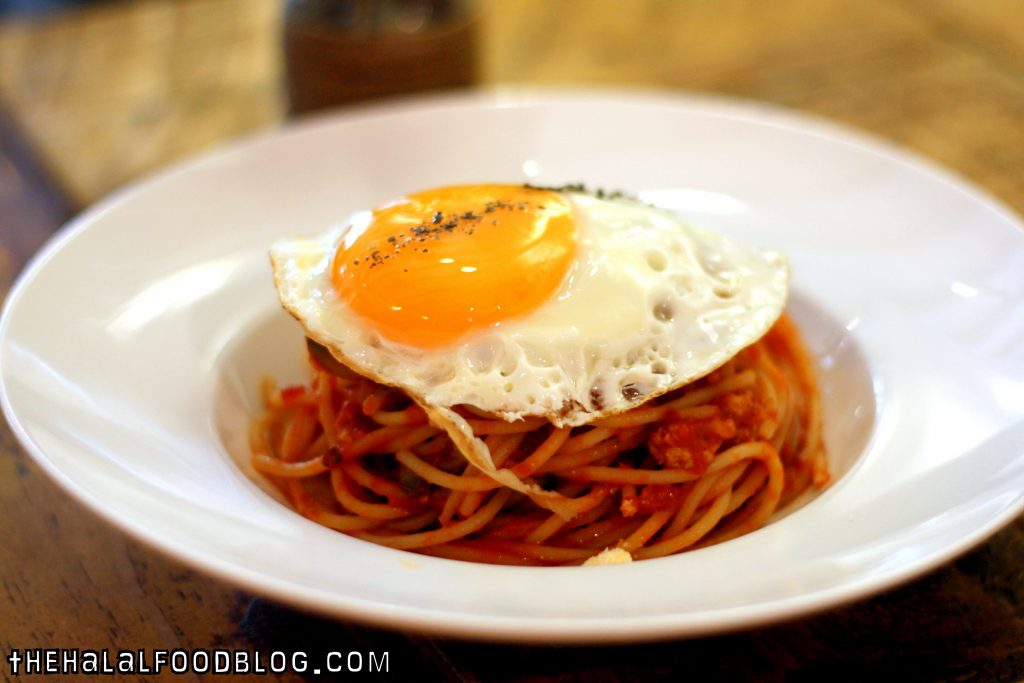 So my Darling Wife wanted to have something that she could share with our Little Princess and pasta always seems like a good choice in these (and most other) situations. After all, when in doubt, order the pasta LOL
So you have some spaghetti that's been cooked and tossed with some basic tomato sauce that has SOME chicken and mushrooms in there as well. And for the crowning glory, we have a beautiful sunny-side up egg.
Well, I guess the flavour of the pasta and tomato sauce was okay but we kinda found that there wasn't really much chicken or mushrooms in there. I'm guessing (as you can see from the picture above) that the chicken is minced up which probably contributes to it being in stealth mode.
It's always a joy to have a nice runny egg yolk especially when it's with a good serving of pasta! But overall, I guess most people would be put off by the price of this particular dish when you could order something else on the same menu that sounds a little more extravagant like a burger or even the Squid Ink Pasta perhaps.
Speaking of which…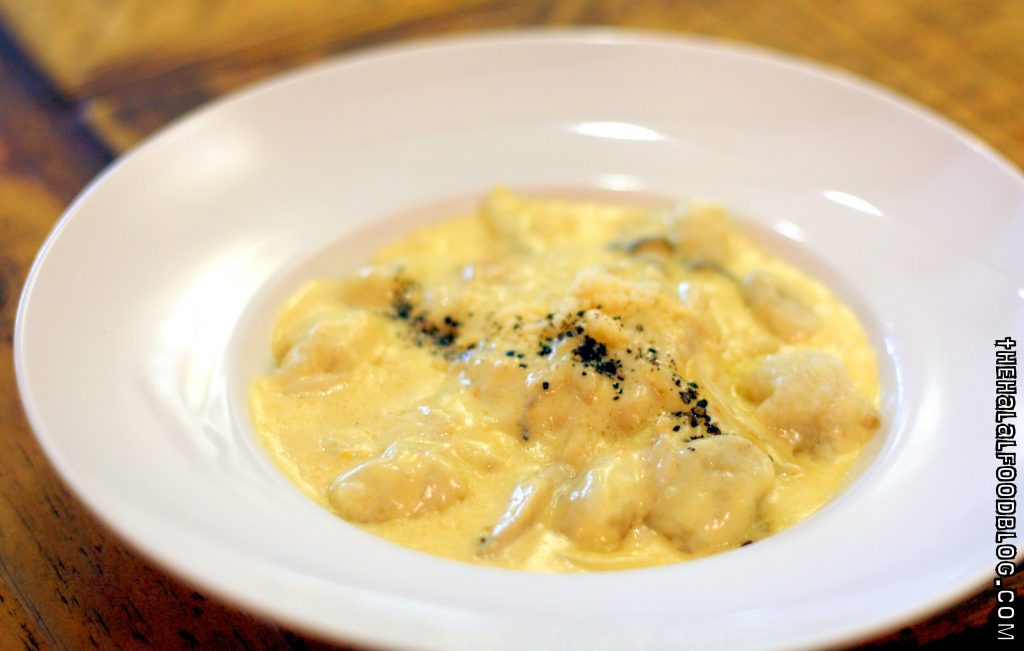 I've only seen Gnocchi in movies or on cooking shows and finally, I was going to get the chance to try it. At last. Because let's face it, Gnocchi is not really a type of pasta you'll find at many Halal places in Singapore.
What exactly is Gnocchi anyways? Well, it's actually more of a dumpling that's traditionally made out of potato and flour (which I think is what they use here at Wilder) and this dumpling is boiled and then strained before being cooked, mixed or tossed with whatever sauce you prefer.
Again, the mushrooms were on stealth mode but that Gnocchi was so good that I really didn't mind after awhile. The Gnocchi was definitely well-made and being my first time trying Gnocchi, I'd say it definitely lived up to the expectations I had set from watching all those cooking shows LOL
The sauce was also a perfect accompaniment to this little morsels of deliciousness. Yes, you get the cheese flavour in there but the creamy sauce was rich a flavourful but it was not the type of cream sauce that overpowers everything and makes you 'cepat muak' you know what I mean?
There was something silky about the cream sauce. And if I was asked to guess, I'd say that maybe… cauliflower was involved somewhere? (Asalkan boleh ajer LOL)
But let me tell you, it was a difficult choice for me between the Gnocchi and the Pulled Beef with Cauliflower mash and Sauteed Balsamic Red Cabbage. In the end, it was the Gnocchi and it was so worth it.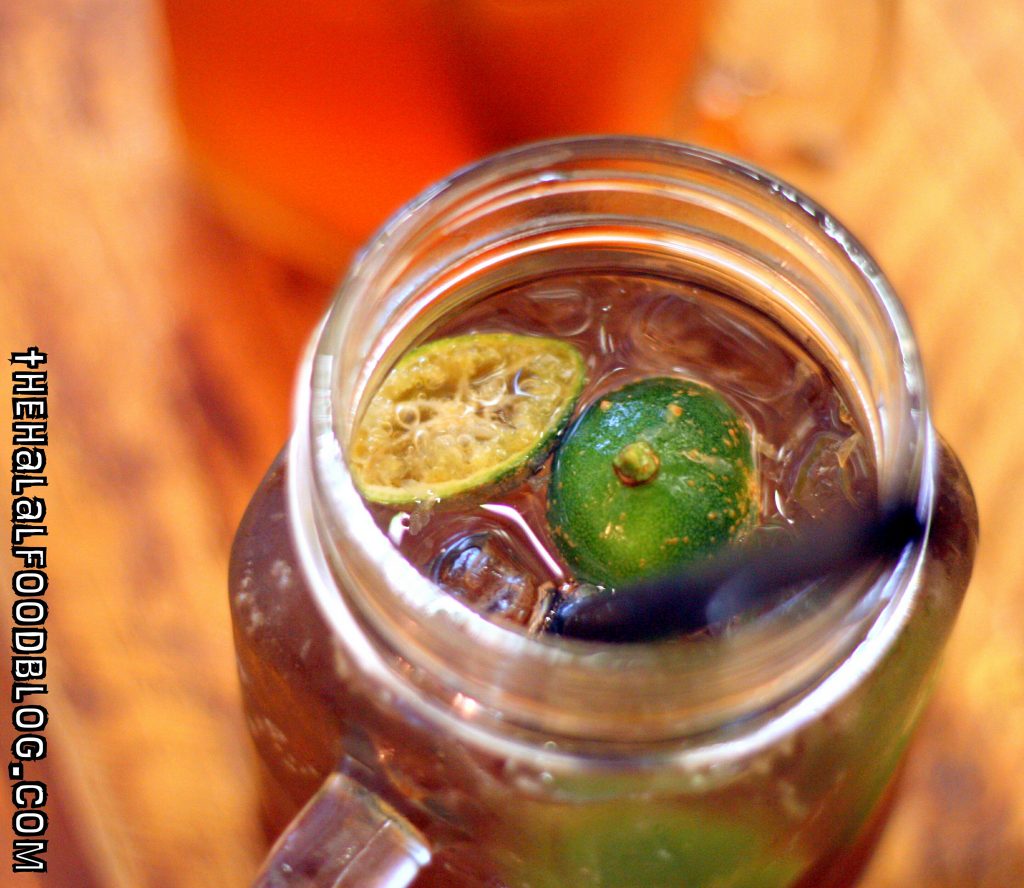 We could have gone for a famous Wilder cuppa but being the scorcher of a day that it was when we visited, we decided on something with ice in it LOL for obvious reasons!
Enter the Iced Earl Grey Lime and the Iced Mojito Lime which definitely fulfilled their functions to cool us down.
But we think the Mojito might have been missing the mint leaves maybe or perhaps the Wilder version doesn't have mint leaves? :\
Anyways we were so thirsty that we only thought about it after we finished the whole thing LOL
Adam's Verdict:
Salted Egg Taters 3/5 — Chicken and Shrooms Pasta in Tomato Sauce 2.5/5
Homemade Gnocchi with Cheese and Shrooms 3.5/5 — Iced Earl Grey Lime 2.5/5
Maryah's Verdict:
Salted Egg Taters 3.5/5 — Chicken and Shrooms Pasta in Tomato Sauce 2.5/5
Homemade Gnocchi with Cheese and Shrooms 3/5 — Iced Mojito Lime 2/5
And as you sit and chat and enjoy your food and drink, you can't help but notice the little details in the decor that make Wilder an absolutely charming place to chillax. It definitely has character, that's for sure.
But hey. We ask you ah. Did you ever watch that movie 'The Number 23' with Jim Carrey?
Well, I don't know if it was intentional, but when we were at Wilder, I kept seeing 'W's all around me. And not just the Wilder logo… I mean like… Ws everywhere…
Okay so those last 2 photos are just some nice photos LOL but you see what I mean about the Ws right? RIGHT??
LOL okay maybe you have to look a little closer. Or maybe I just have a wiwid imagination (see what i did there?)
Would we go back to Wilder? Yes.
Because. Pulled Beef with Cauliflower mash and Sauteed Balsamic Red Cabbage.
And like we said – it's charming.
749 North Bridge Road
www.wilder.com.sg
Facebook: www.facebook.com/wilder.sg
Instagram: @wilder.sg
Operating Hours:
12.30pm til 10.00pm Tuesdays to Saturdays
12.30pm til 9.00pm Sundays
Closed on Mondays
All information (including prices, availability of item on menu and Halal status of establishment) are accurate at the time of posting. All photos used in this site are property of The Halal Food Blog unless stated otherwise.
---
Wilder offers 10% off for all FRIENDS Card holders. Valid on weekdays till 5.30pm. Not valid on weekends and with other promotions.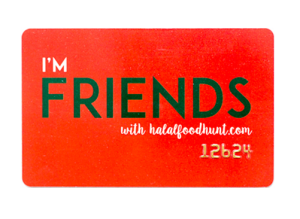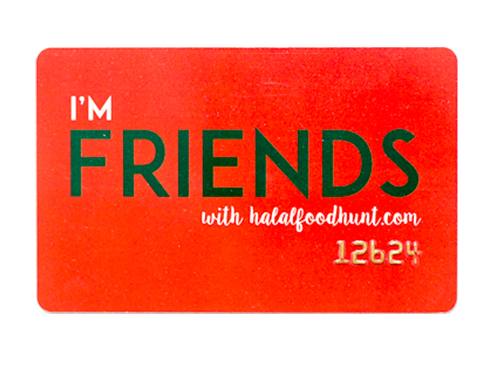 Get your FRIENDS with halalfoodhunt.com Rewards Card now at only $18/year and unlock discounts at over 60 halal restaurants, cafes, bakeries including online e-commerce businesses in Singapore. For a full list of where you can enjoy your card, click here.