It's been awhile since our last visit to Wilder but as time has passed, people are still raving about how their rustic, simple and tasty food is better than ever. A few changes here and there on the menu but you still get to enjoy some really great (and some pretty interesting too!) makan in a chill setting that perfect for a meal.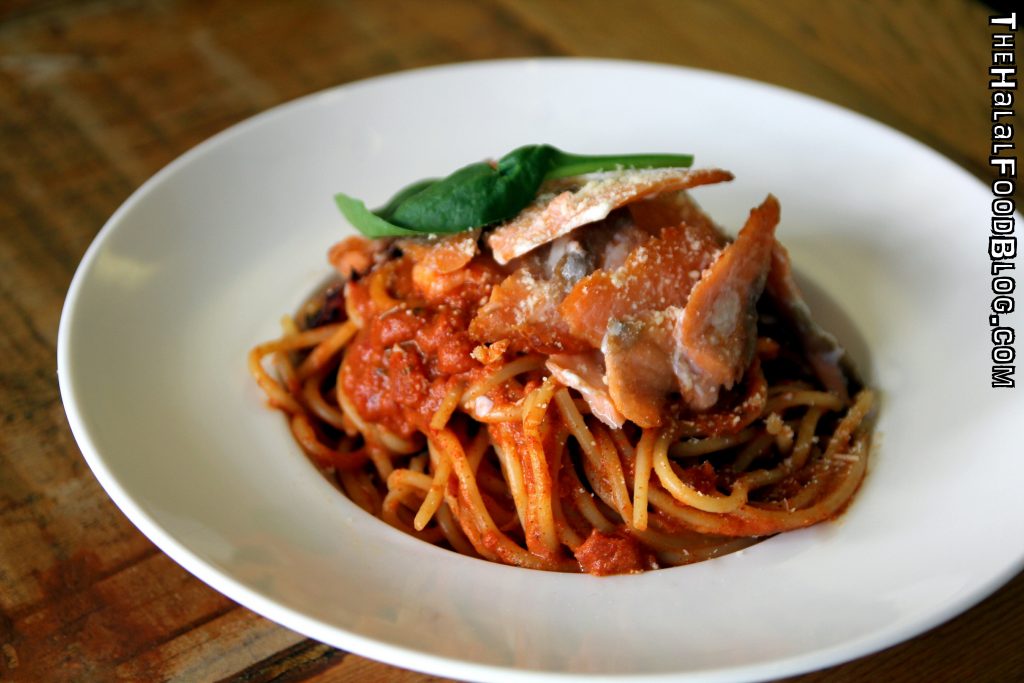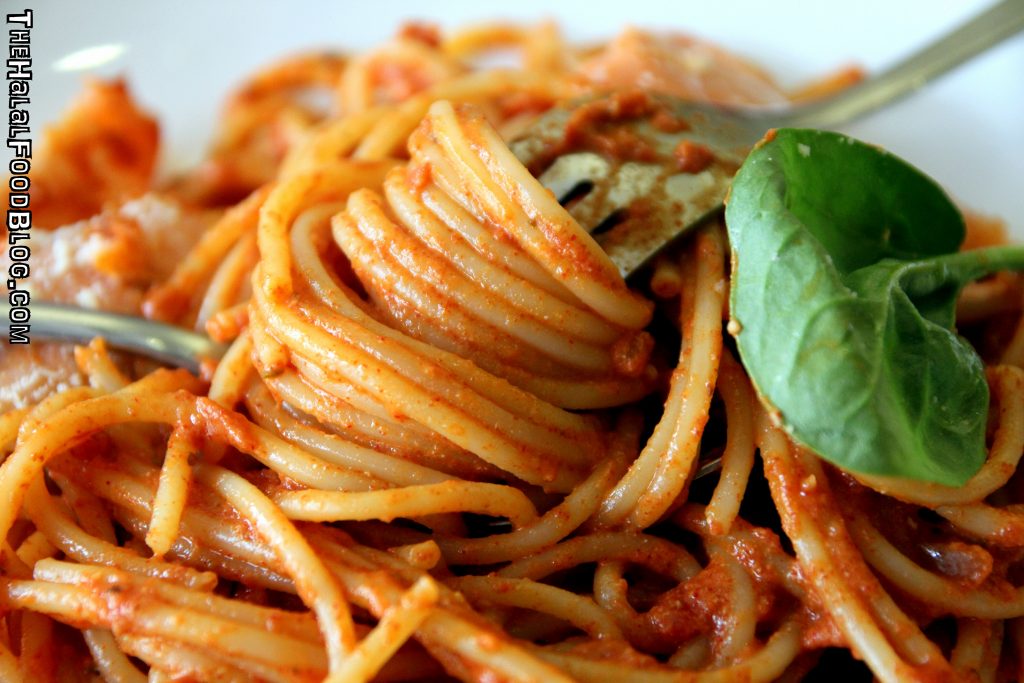 There's just something about a nice hearty serving of pasta that just whispers "comfort food…" right? And I am happy to report that the pasta at Wilder is better than I remember it to be. To be perfectly honest, the one we had during the last visit was okay-okay lah but this one is definitely power.
Yes, you'd be surprised that even a simple tomato sauce for your pasta dish can go pretty awry if you don't put some effort into it. That's the best part of the Spicy Smoked Salmon Tomato Cream Pasta – the tomato sauce that may seem simple but is the base of the heart of this dish.
It's got a great flavour without going overboard. That strong, tangy tomato flavour that doesn't make you pucker up because it keeps the sourness in check. And for me personally, if it's a basic tomato sauce (e.g. there's not minced meat or anything like that in it) then it should be applied sparingly. Enough to coat all the pasta on your plate but not too much that it makes it cloying experience. Simply put – sedap and tak cepat muak LOL
Aha this might be the part that's the swing for a lot of people because I'm not sure how many of y'all like Smoked Salmon which is, admittedly, a 50/50 for a lot of people.
I mean, I love Smoked Salmon but I reckon it's a bit of an acquired taste (for some reason) with a lot of people. Anyways, they give it a bit of time in the pan for a little fry treatment. This actually kinda boosts the salty edge that comes with Smoked Salmon (have your drinks handy!). But it's still overall a really good dish.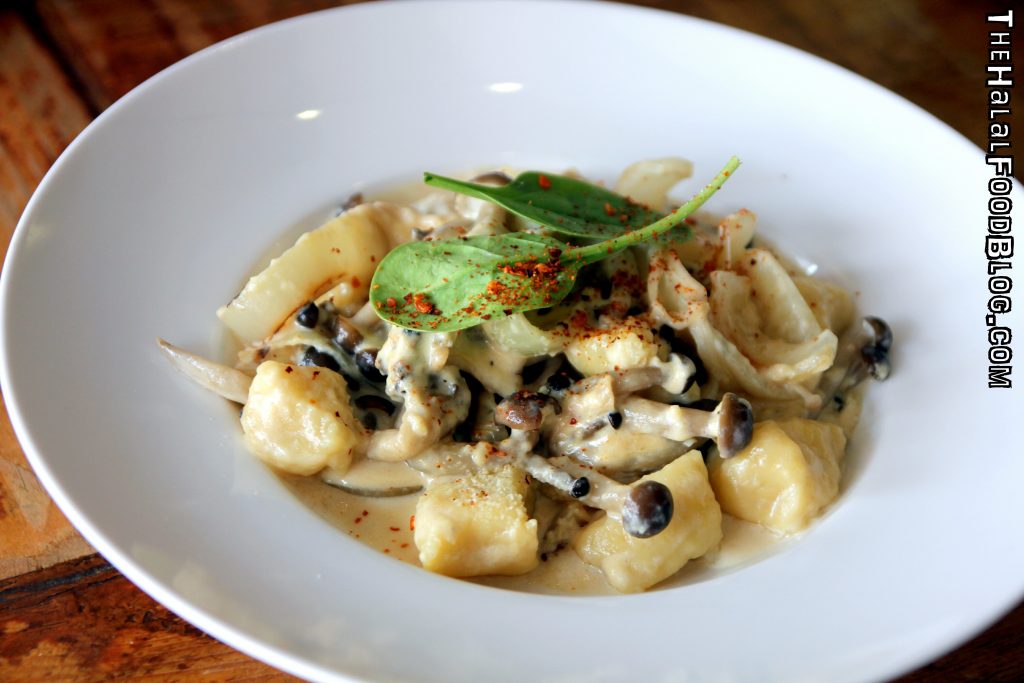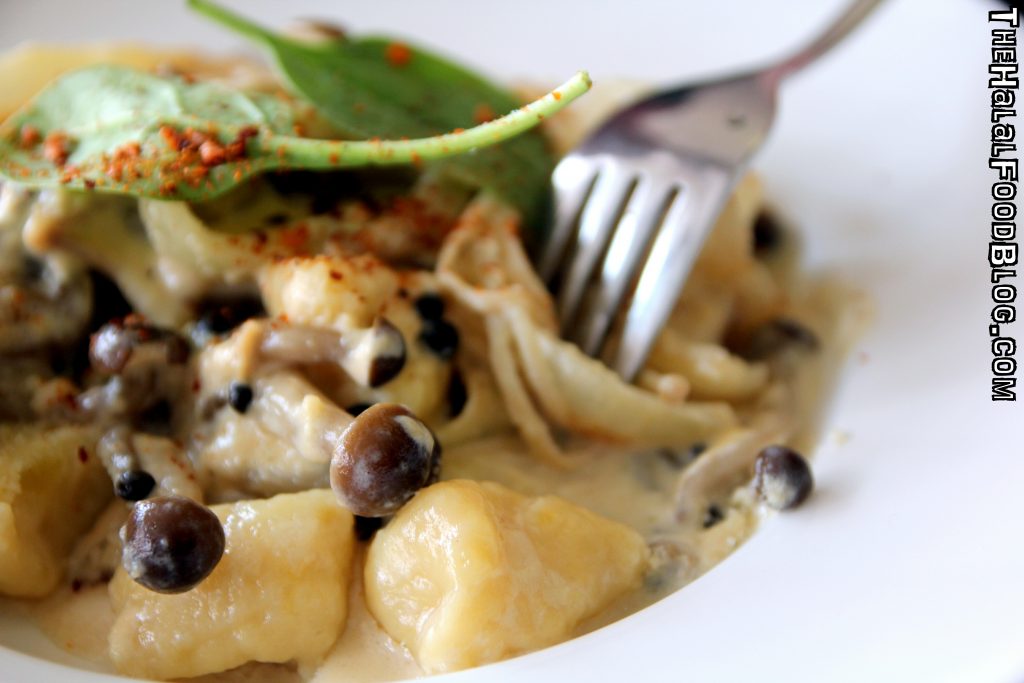 Wah it seems like the dishes featured here are similar to what we had during our first visit also ah LOL
First was a tomato-based pasta dish and now, the Gnocchi!
To be honest, both this and the Gnocchi we had during out first visit seem pretty similar even though they look really different. Perhaps a few tweaks here and there in the recipe? Well, they're doing something right I guess. The girls from Halalfoodhunt.com absolutely love this dish LOL in fact, they love it so much that they ordered another after the first serving went down the hatch!
Anyways, in case you were wondering – Gnocchi is a dumpling that's flour and potato based. Pair that with some cream, cheese and mushrooms and you have a winner!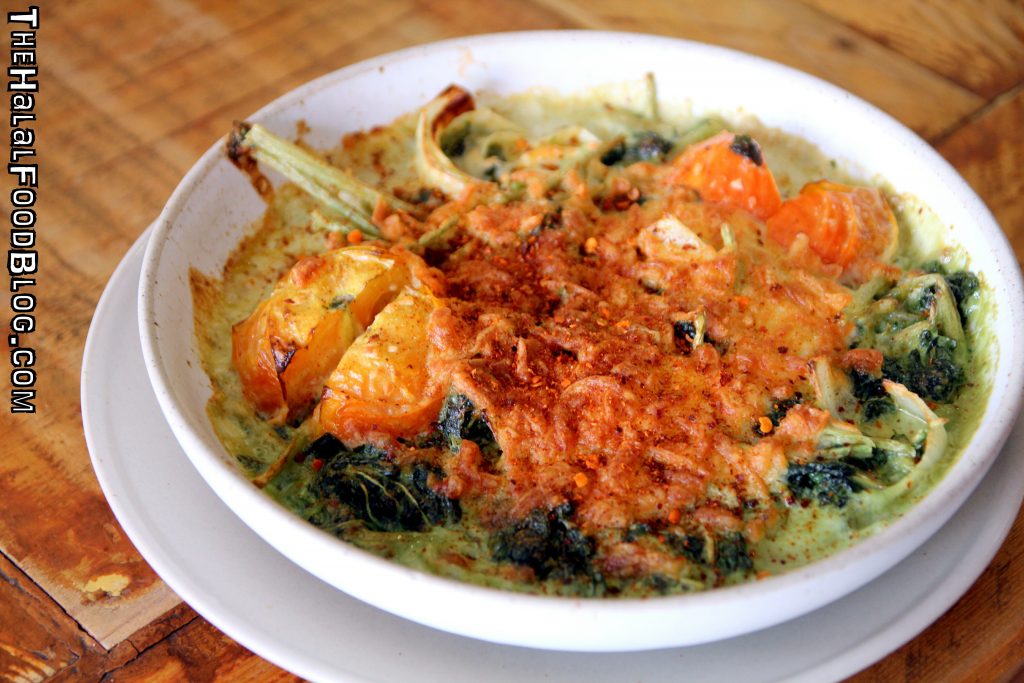 Just for fun, I wanted to order something else that I hadn't tried before. Since the Truffle Fries were not available, I decided on the Baked Spinach and Cheese.
It turned out to be something that right up my alley! The base was spinach (Popeye would be proud) with a couple of friends, namely tomatoes and onions, all swimming in some cream and topped off with a very generous layer of cheese, which is always welcome!
The result after a bit of time in the bake is creamy, cheesy goodness! But I have to mention that the creamy spinach within turned a little watery though. I think that the spinach may have released some water which resulted in the watery texture but rest assured that the creamy flavour was not affected. Perhaps a bit more of a roux would help the texture. But if you're a fan of cheese, you should definitely try this.
Oh, and by the way, it has a bit of a spicy kick thanks to the chili powder element added on the top.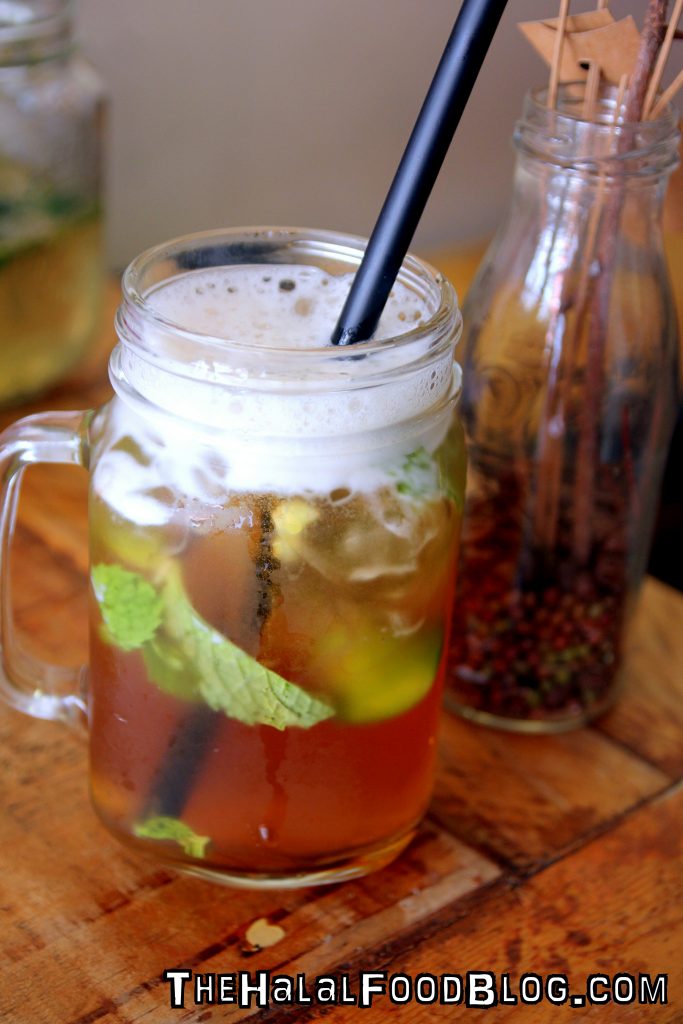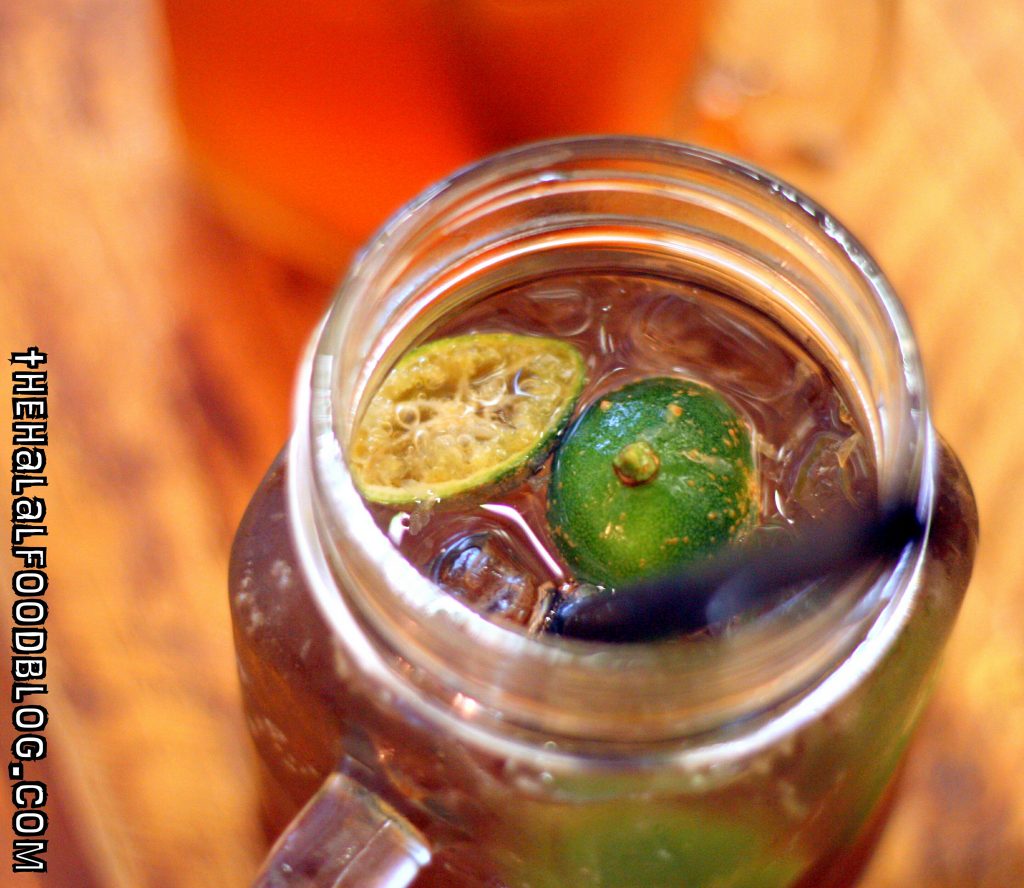 And to complete this feeling of deja vu, I ordered the Iced Earl Grey Lime again LOL
In the end, it turned out to be a really satisfying lunch at Wilder and we're looking forward to dropping by again to try some of the other stuff on the menu! Maybe next time we should like feature some of their burgers instead of paying so much attention to their great pastas! LOL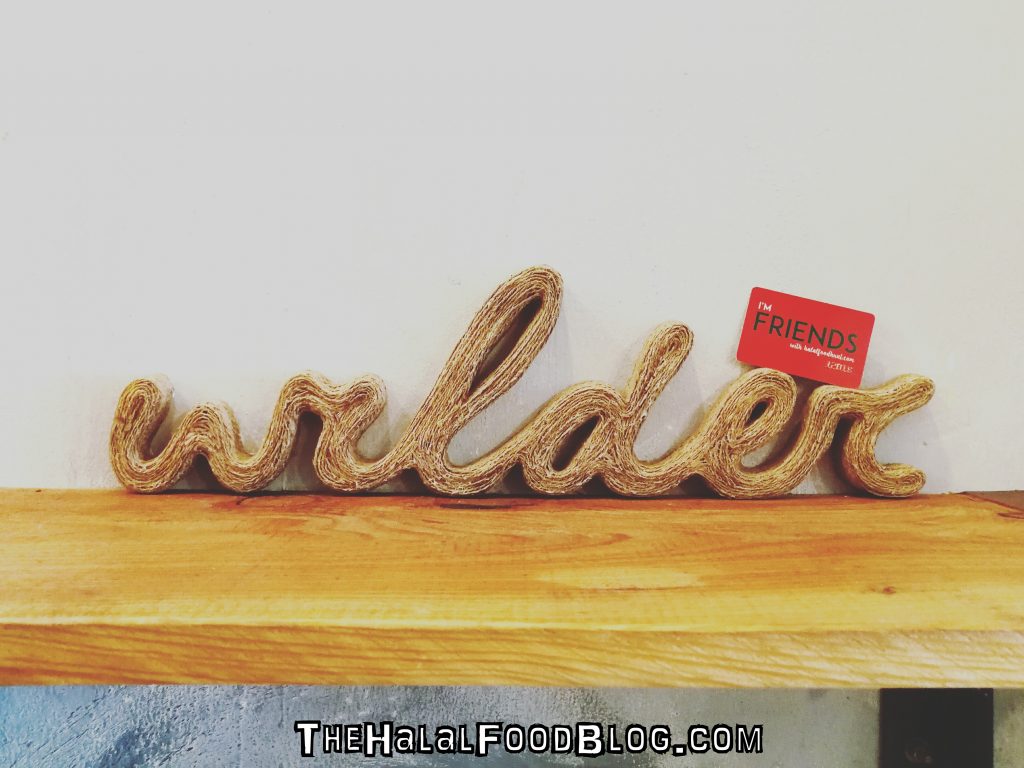 And don't forget – Friends with Halalfoodhunt.com Rewards Card holders enjoy a 10% discount off their total bill on weekdays till 5.30pm!! (T&Cs apply)
Head down to their website for full details and also to sign up if you haven't already done so!
With the Friends with Halalfoodhunt.com Rewards Card, enjoy discounts and special deals at over 130 Halal makan places islandwide! It's totally worth it at ONLY $18 a year!!
Wilder
749 North Bridge Road
www.wilder.com.sg
Facebook: www.facebook.com/wilder.sg
Instagram: @wilder.sg
Operating Hours:
12.00pm til 10.00pm Tuesdays to Saturdays
12.00pm til 7.00pm Sundays
Closed on Mondays
All information (including prices, availability of item on menu and Halal status of establishment) are accurate at the time of posting. All photos used in this site are property of The Halal Food Blog unless stated otherwise.