The last time we officially reviewed Kacang Pool was waaayyyyyy back in 2013 and even though we've eaten it quite a few more times, I guess it was due to review another stall somewhere.
I distinctly remember some people telling me to go try the Kacang Pool at Mukmin because it was definitely worthy of praise and better than most Kacang Pool available out there. So it just so happened that I had some spare time over lunch once day and decided to make my way down to Mukmin for a quick check on this Kacang Pool everyone's been recommending.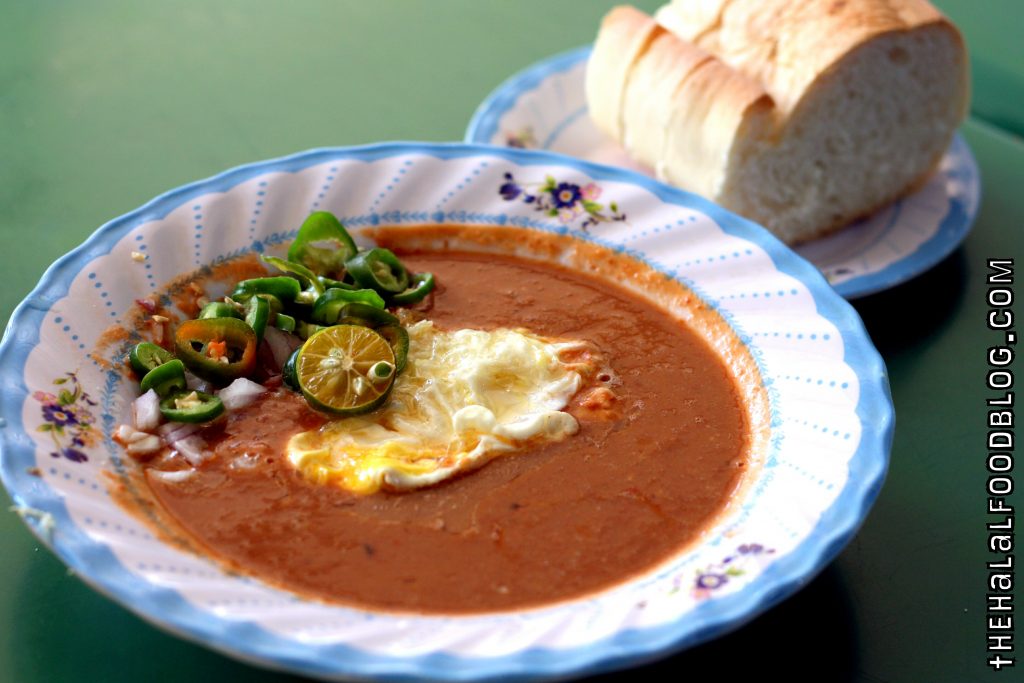 I was in luck! The Kacang Pool was available and I was sooooo looking forward to tucking into a tasty serving!!
Kwang kwang kwang… no luck today!
The Kacang Pool was unfortunately a bit too finely ground which means that because the beans were not as chunky, the dish had a very watery texture. Yeah sure there were bits and pieces here and there no doubt but I guess as a preference, I prefer my Kacang Pool with a bit more texture.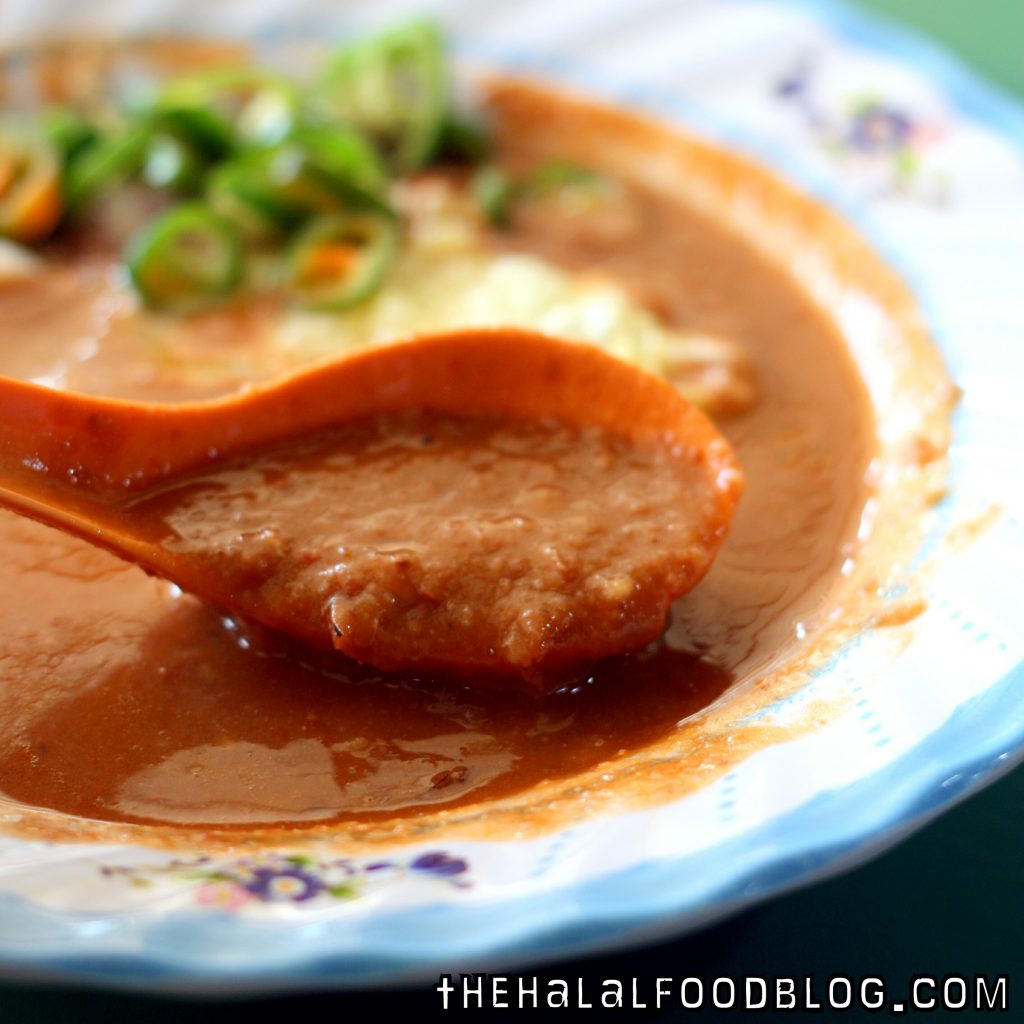 The lady manning the stall was actually quite nice and insisted on toasting the roti perancis (French loaf) before serving. "Sekajap eh belum garing…" she says LOL and it was much appreciated because freshly toasted bread with Kacang Pool is the bomb.
The usual garnish of green chilies and onion plus a fried egg (a little too overcooked for me) plus a little drizzle of (what I assume was) ghee finishes off the dish. Thankfully there was some salt on the side to add to the flavour because it was quite bland without. Dig in with your bread for a nice big bite.
Adam's Verdict:
Kacang Pool 2/5
Hmmmmm maybe it was my bad luck and came on the wrong day? Or has the standard dropped at this much-recommended stall? Well, I'd love to say I'll visit again and try again to be sure but next on my list is the Kacang Pool at Geylang Serai Market!
Mukmin Restaurant
Blk 129 Bedok North Street 2
Operating Hours:
9.00am til 8.00pm
All information (including prices, availability of item on menu and Halal status of establishment) are accurate at the time of posting. All photos used in this site are property of The Halal Food Blog unless stated otherwise.