Here's a quick one in time for those who might be making plans to head across the Causeway soon for a quick getaway (or maybe just a quick makan sesh!). In fact, I think we might be planning another trip to this place soon because not only is it sedap, it's also TOTALLY WORTH IT!!
Y'all may remember reading our posts about our stays at Renaissance Johor Bahru Hotel and the makan options available within the hotel itself (if you haven't, y'all should definitely read up because it's PERFECT for a quick stay) and one of those restaurants happens to be Wan Li Restaurant.
Our first visit to Wan Li Restaurant saw us enjoy a delicious set menu they had curated for us but even back then, we caught wind of a special 'Dim Sum Buffet' that was available at Wan Li Restaurant. Needless to say, when we visited again – Dim Sum was definitely on our minds 😛
And so, we sat down and we ate some a lot of Dim Sum!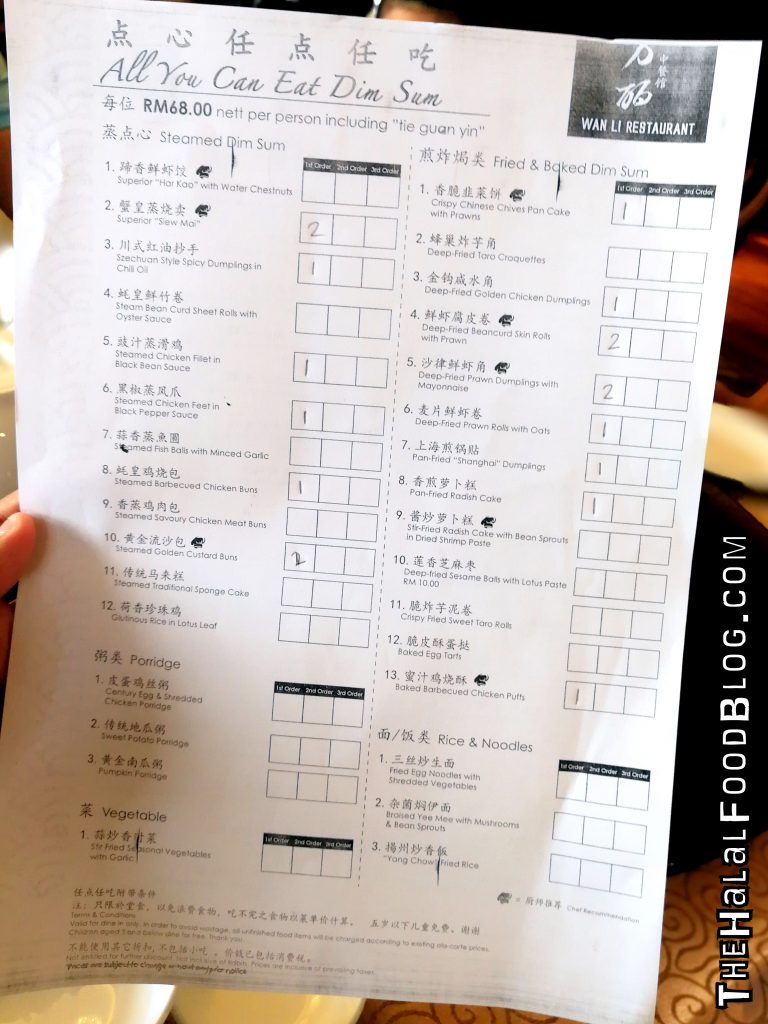 They have more than 30+ different types of Dim Sum on the regular menu at Wan Li Restaurant! Although not every single one of the regular menu items is available for the Dim Sum Buffet, you still have plenty to choose from and this definitely includes many Dim Sum must-haves! They even divide up the sections into Steamed / Fried / Baked etc too!
One thing is for sure – Wan Li's Dim Sum Chef de Cuisine, Go Yong Jia and team really know their Dim Sum!
The All You Can Eat Dim Sum Buffet is priced at RM68 nett per pax and this means for that price, you can literally stuff yourself like one of those BBQ Chicken Buns 😛
What you do is go through the menu (there are pictures too in case you're not familiar with some of the Dim Sum varieties) and make your selection to be served. PRO TIP: order (more than just) a few different Dim Sum dishes per round so that you keep the momentum going and you get to try as much as possible! But please mind the table space because you may very well run out of space (like we almost did as you can see from the photo up top!)
So here is a rundown of the Dim Sum we enjoyed that day…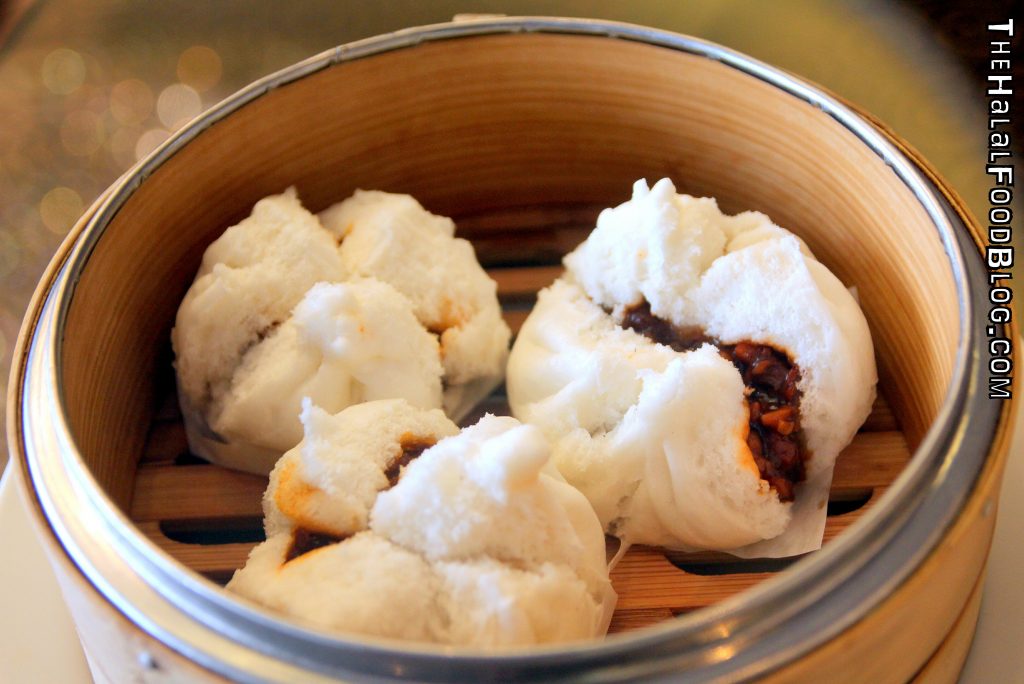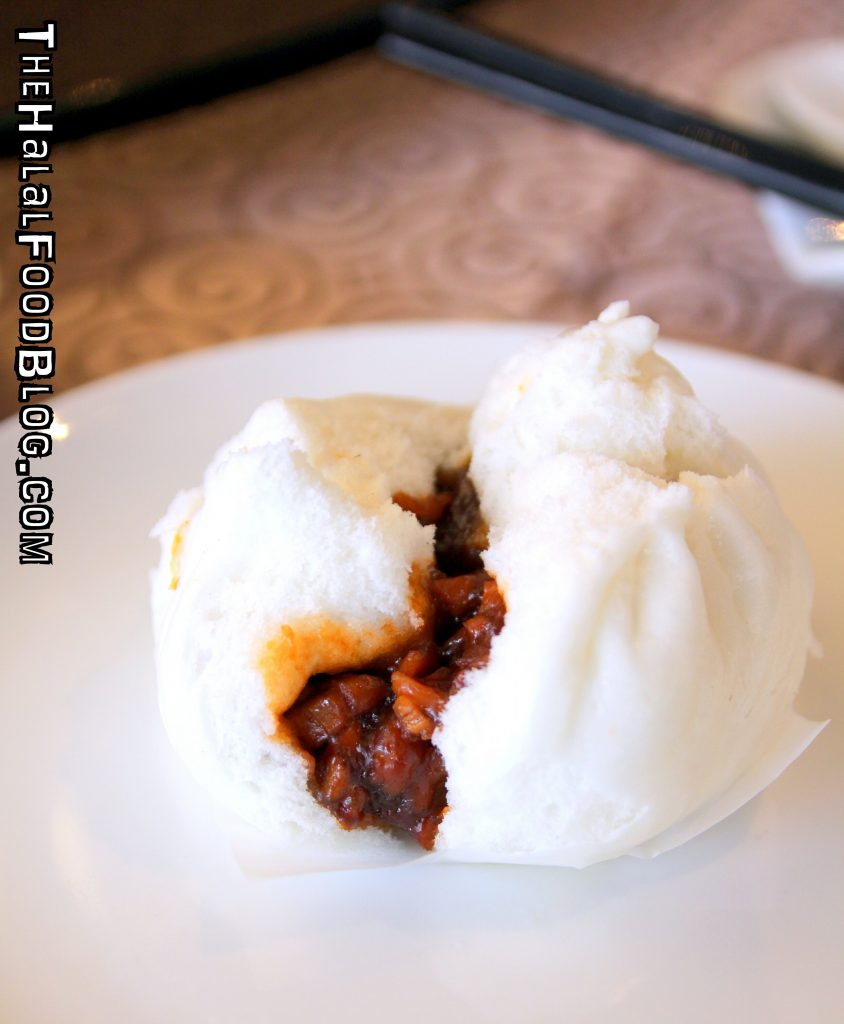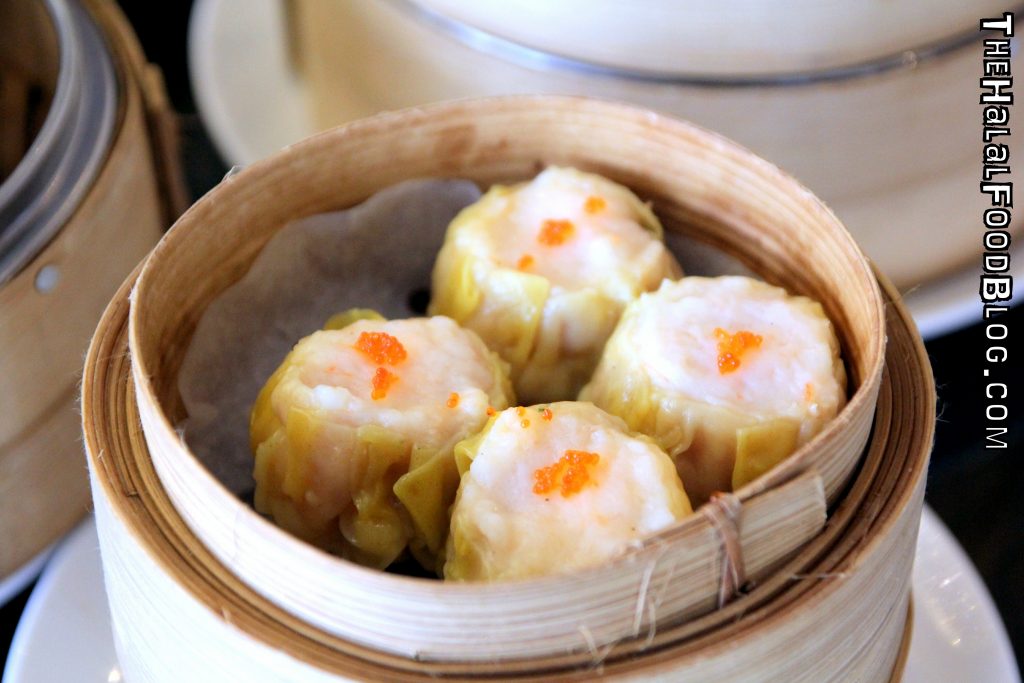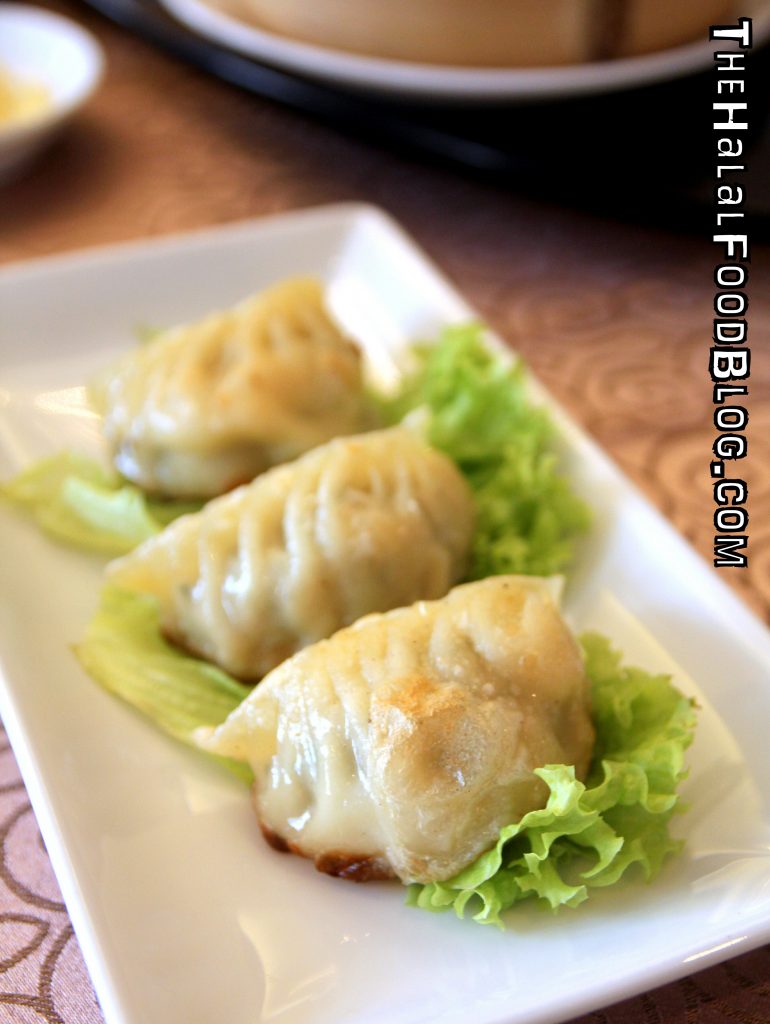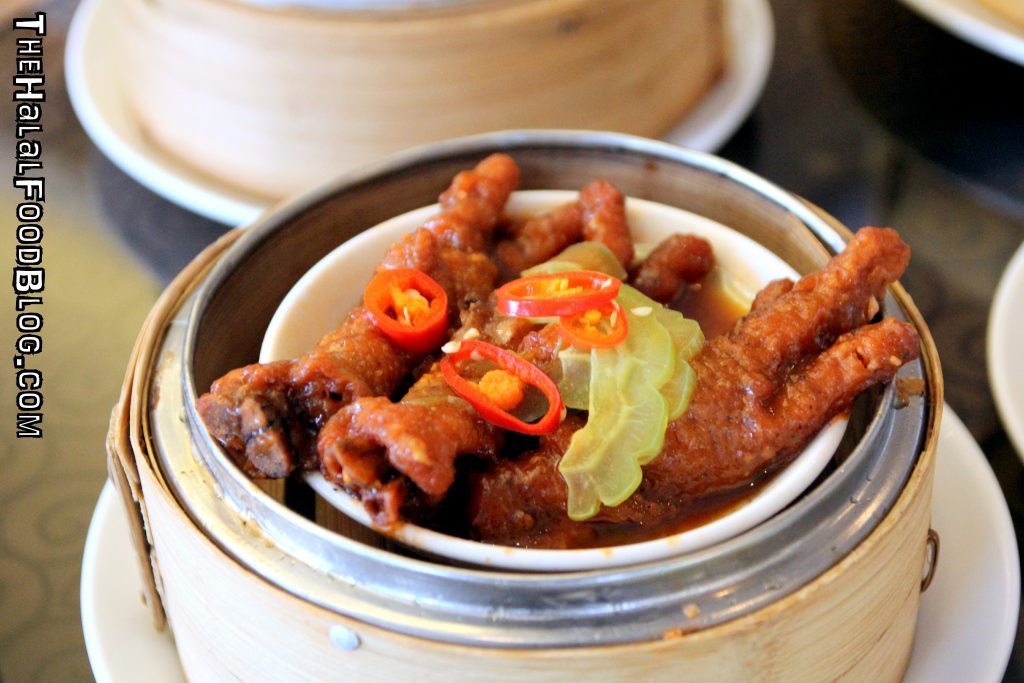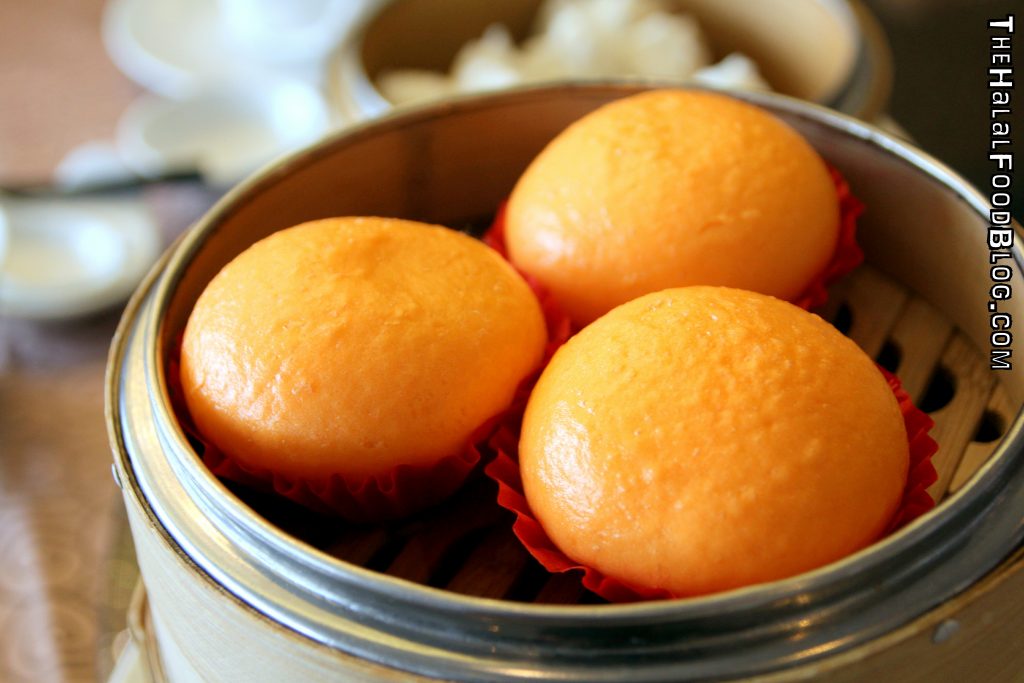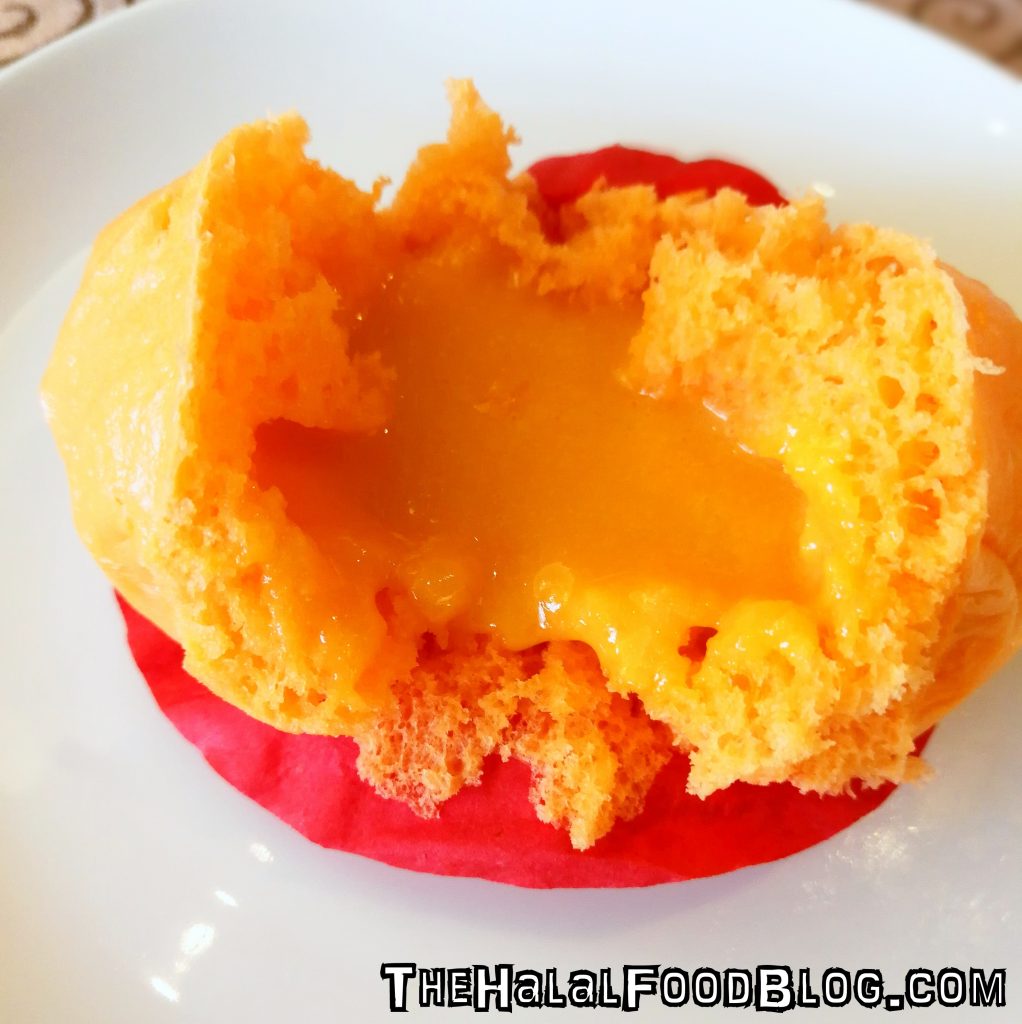 That first lot is a set of (what we feel is) must-have Dim Sum favourites. These are like the classics y'know what I mean? It's like macam not counted if these are not on the table at a Dim Sum feast LOL 😀
The Steamed Barbecued Chicken Buns is my personal favourite and an automatic order whenever (and wherever) I see it on the menu. The version at Wan Li Restaurant is GOOD! Soft buns and a really tasty BBQ chicken filling!
Mein Bruder is the Siew Mai master and I'm pretty sure he'd order probably like 5 sets of the Superior Siew Mai LOL And let's not forget the Pan-fried Shanghai Dumplings (yes, that's the one you eat with the black vinegar and ginger strips) and the sedap Steamed Chicken Feet in Black Pepper Sauce.
But who am I kidding? One of the most popular Dim Sum in recent years is the Steamed Golden Custard Buns aka Liu Sha Bao! Molten golden salted egg custard overflows as you indulge in this (steaming) hot fan favourite. Multiple rounds of this one for sure!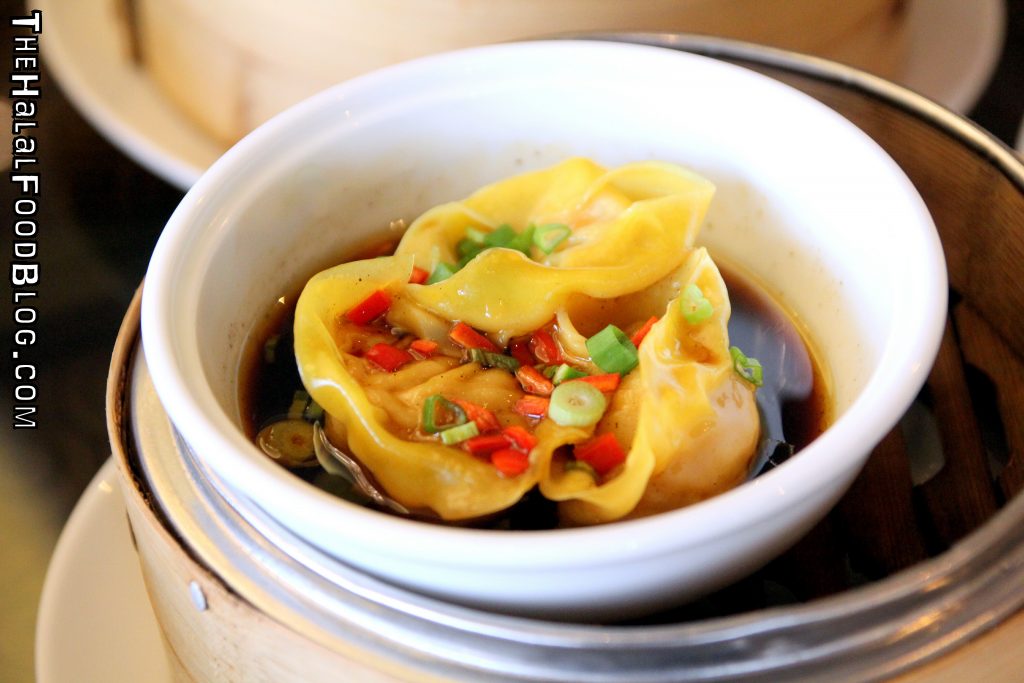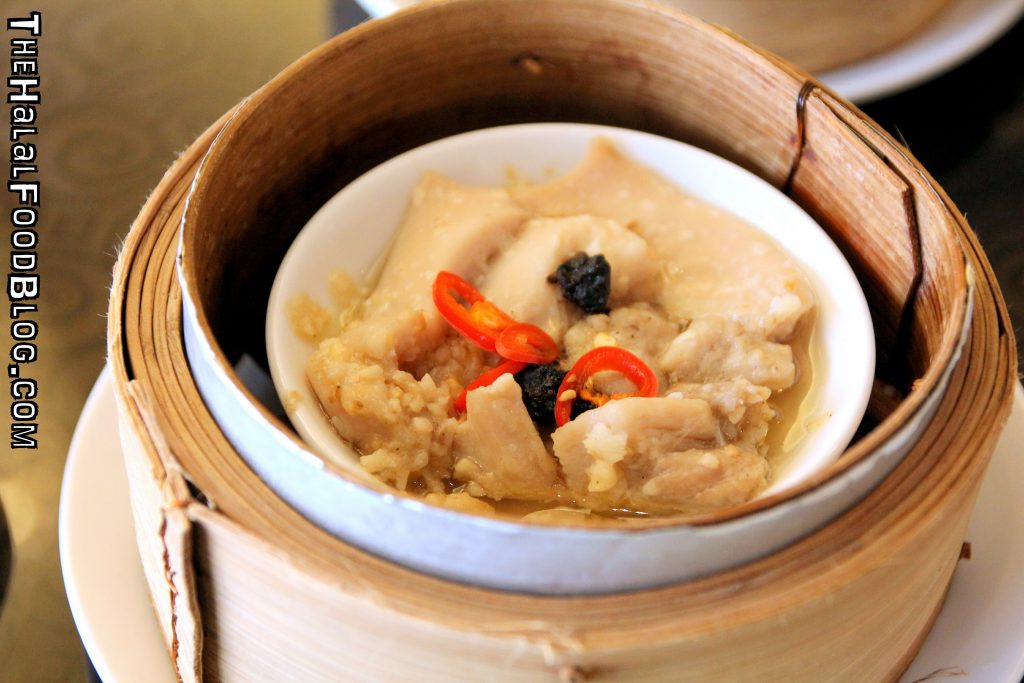 Also on our 'Must-Try' list are the Steamed Chicken Fillet in Black Bean Sauce and the Szechuan Style Spicy Dumplings in Chili Oil. Although I have to be honest that although the Szechuan Style Spicy Dumplings in Chili Oil had a good flavour profile, it was not really spicy.
Believe it or not – the Dim Sum you have seen so far makes up only HALF of the STEAMED DIM SUM section on the menu! LOL yes you are only 1/2 way there for this section and just about just under 1/4 of the entire menu.
Other Dim Sum (of which some we tried but didn't take photos of) include the Superior Har Kao with Water Chestnuts, Steam Bean Curd Sheet Rolls with Oyster Sauce, Steamed Fish Balls with minced Garlic, Steamed Savouory Chicken Meat Buns, Steamed Traditional Sponge Cake and Glutinous Rice in Lotus Leaf.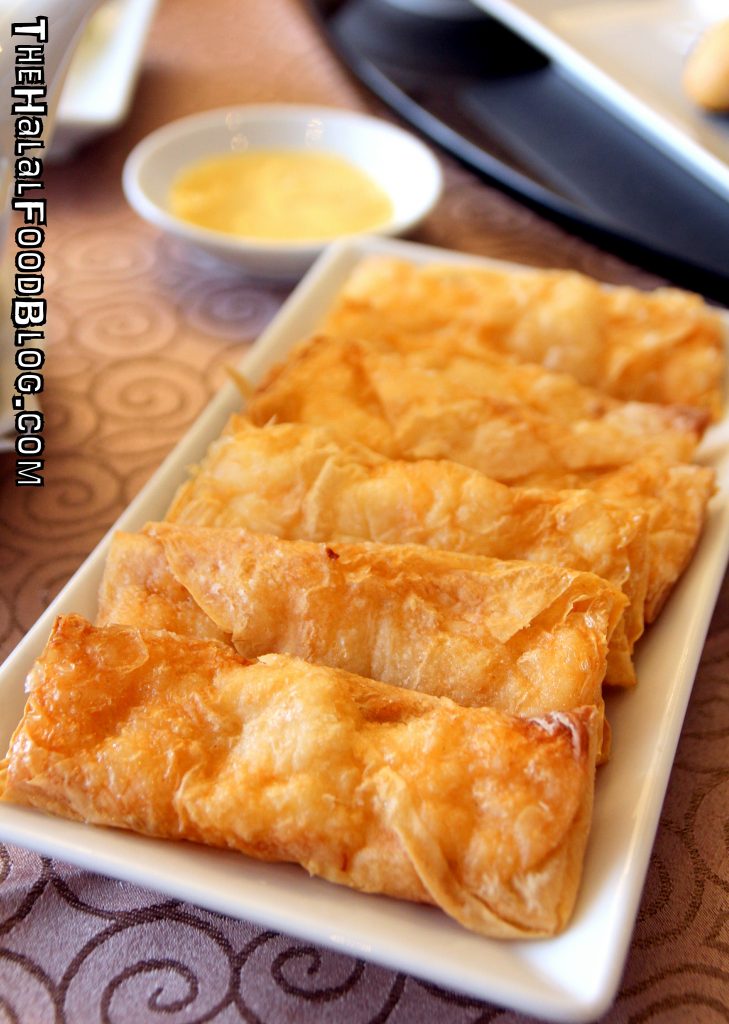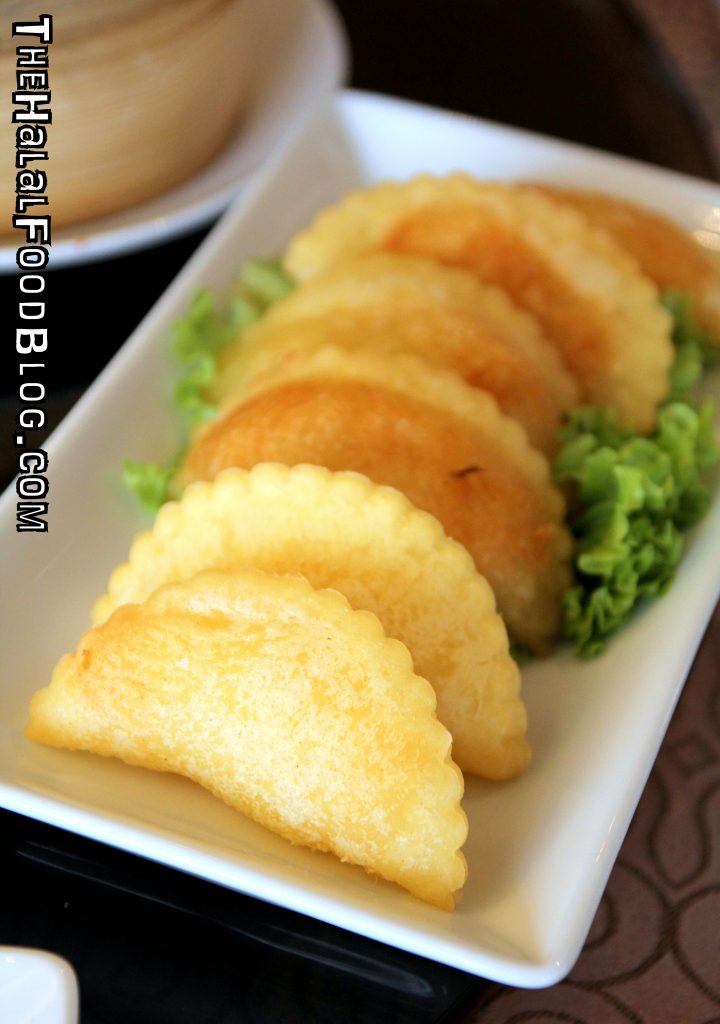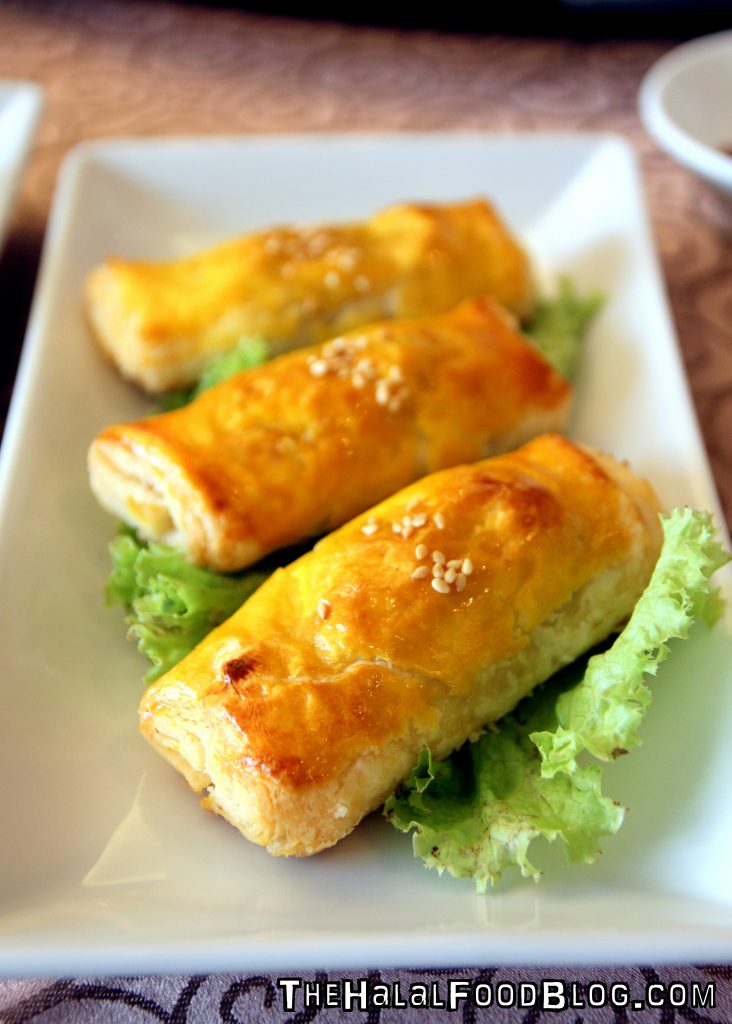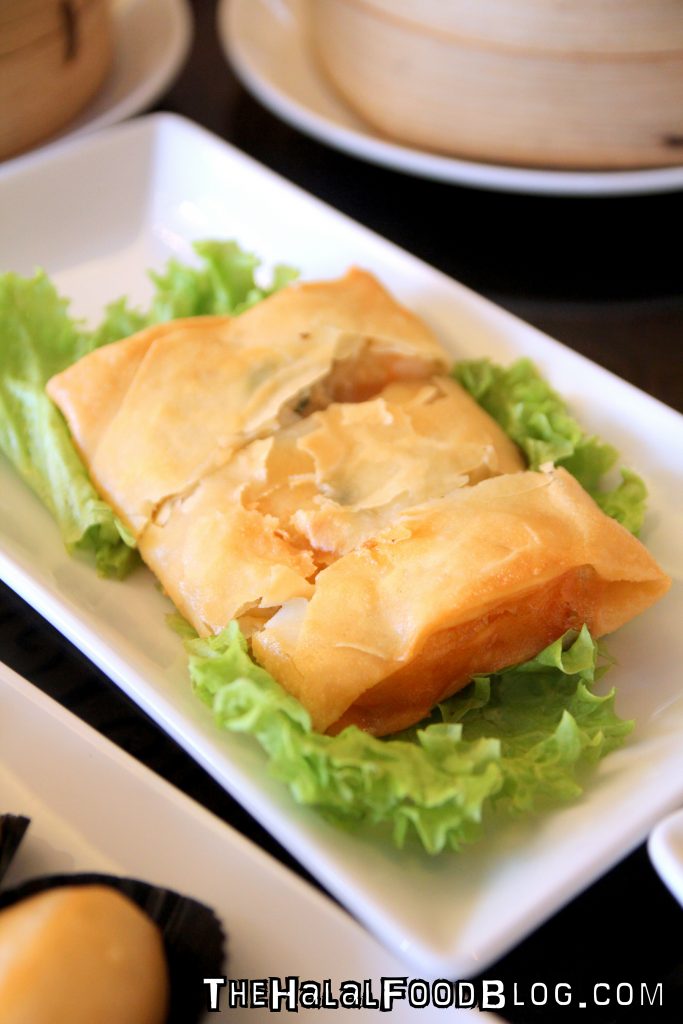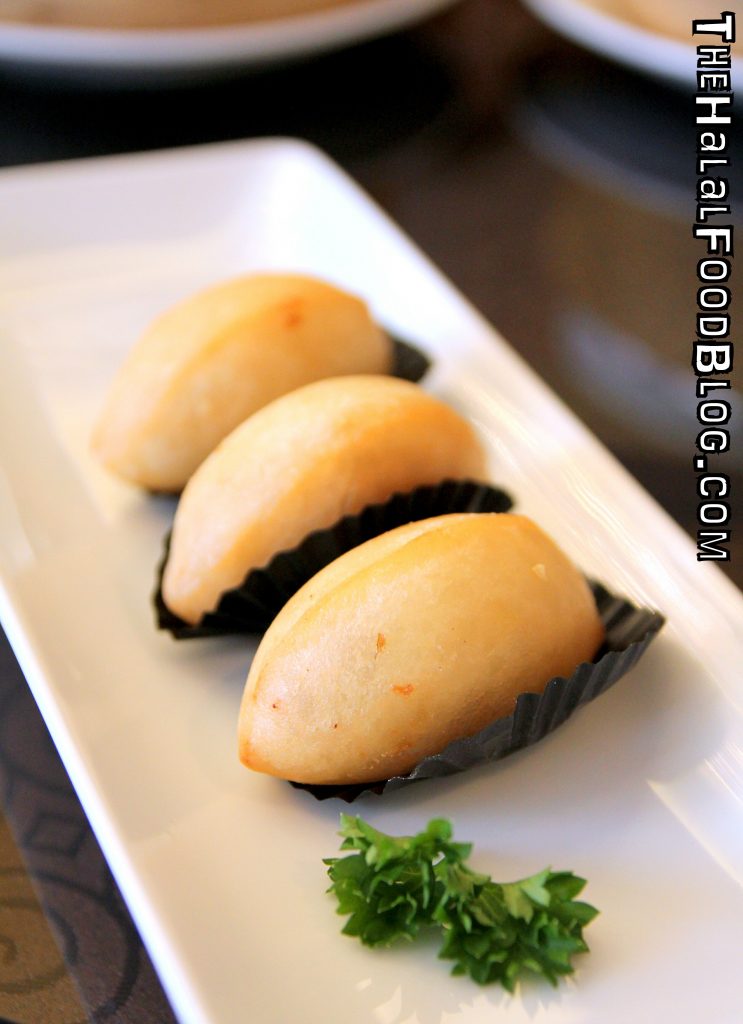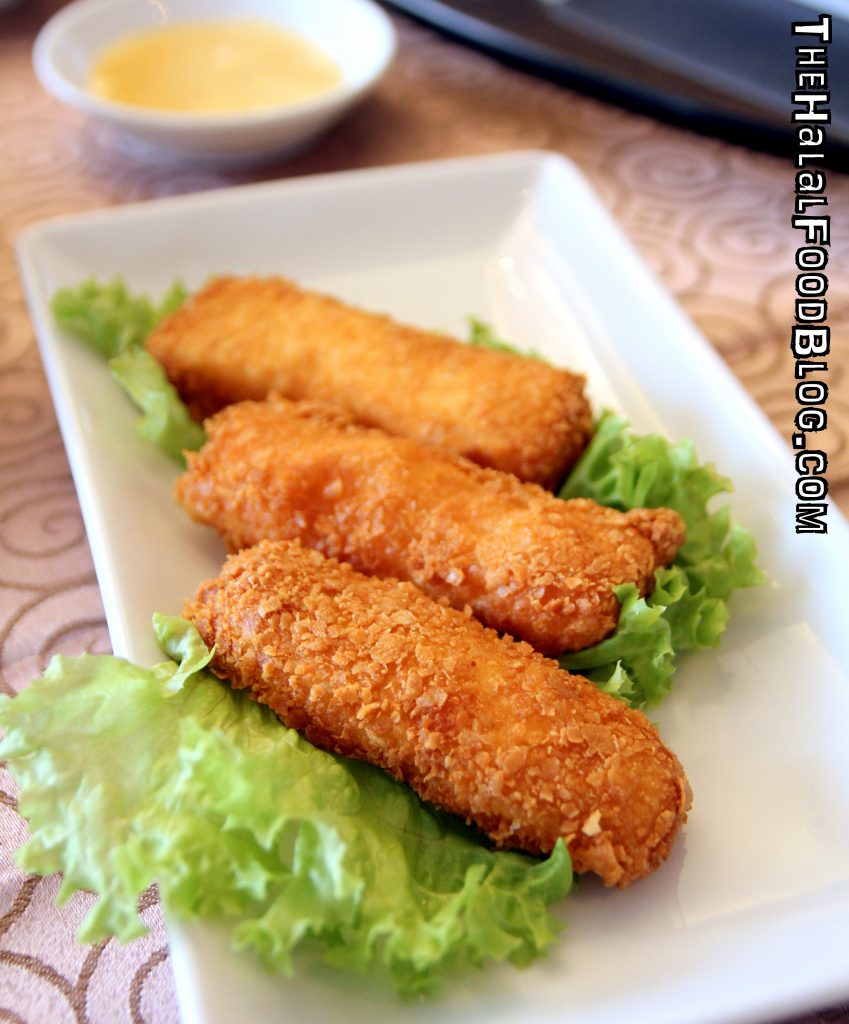 Onto the Fried / Baked Dim Sum section where we find no less than 13 different offerings. Some of them are actually really really good like the Deep-fried Beancurd Skin Rolls with Prawn and Deep Fried Prawn Rolls with Oats.
But I guess that some take a bit of getting used to. Especially the deep-fried ones. And some don't even look like what you might imagine (you'd think that you knew what a 'dumpling' looked like right?" which is where the photos on the menu really play a big part LOL
Some which were not featured above include the Deep-fried Taro Croquettes, Stir-fried Radish Cake with Bean Sprouts in Dried Shrimp paste, Deep-fried Sesame Balls with Lotus Paste, Crispy Fried Sweet Taro Rolls and Baked Egg Tarts.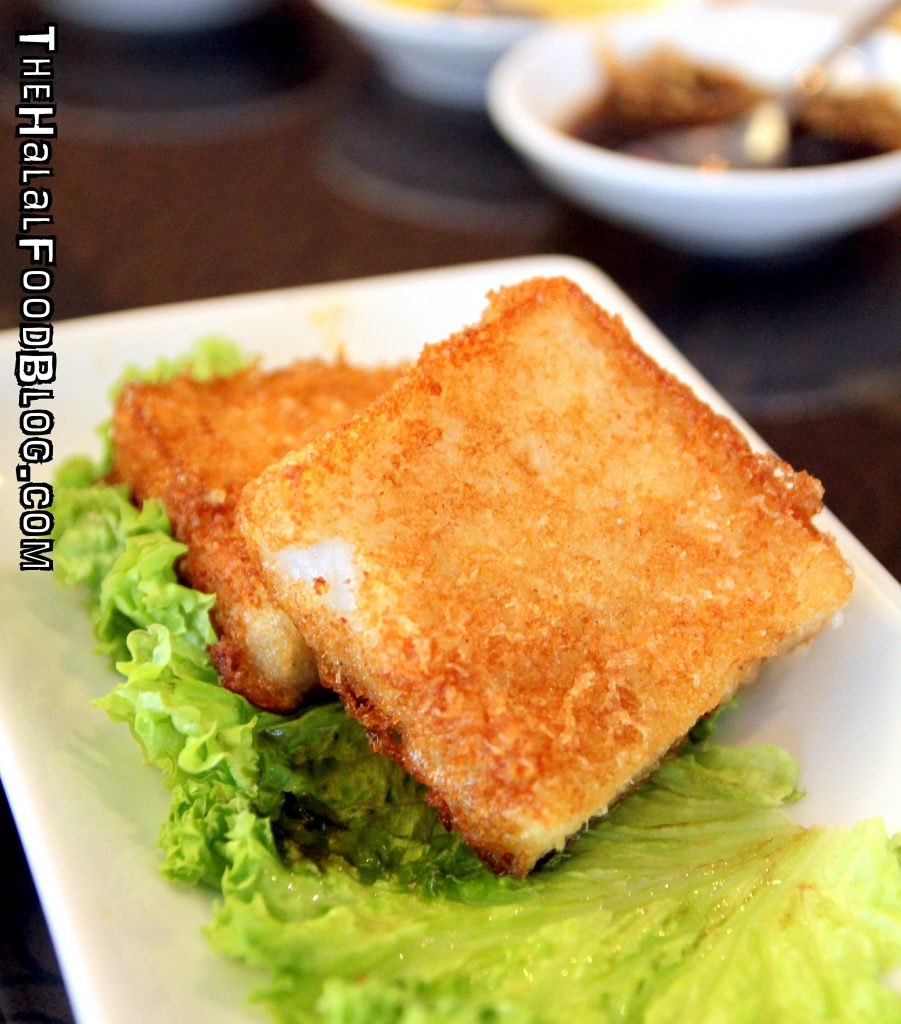 Wah one of the big surprises was the Pan-fried Radish Cake!
I mean, I generally like Radish / Yam Cake but this one was on another level for me. The exterior is nice and crisp but get this – the inside is still so soft and tasty!
Something so simple can blow my mind! 😛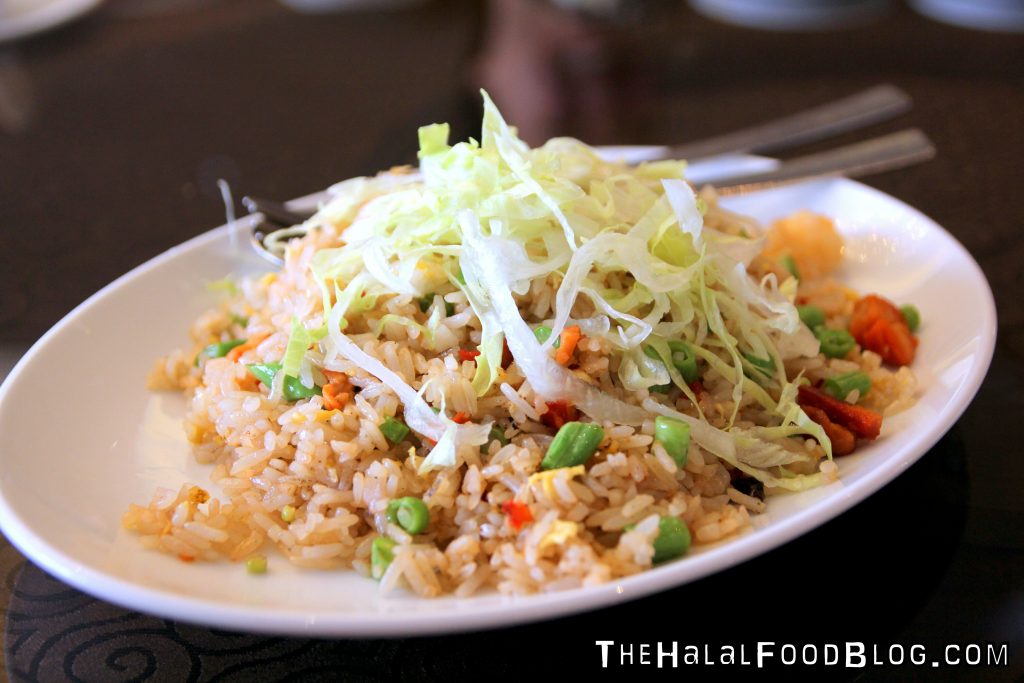 You'll also be glad to know that there are (surprisingly) non-Dim Sum items on the menu for the Dim Sum Buffet. This is great news especially if you need to something a little different on the side. Not as many choices as the Dim Sum of course but still pretty good I'd say.
They have 3 types of porridge (Century Egg & Shredded Chicken, Sweet Potato and Pumpkin) which I almost ordered because the guy at the next table was tucking in and it looked soooooo good lah 😛 but alas the serving is actually pretty big so I decided to save myself for the Dim Sum.
We did order the Yang Chow Fried Rice and the Stir-fried Seasonal Vegetables with Garlic though which was a nice departure in between Dim Sum courses. Besides that, you might prefer some noodles instead maybe? The Braised Yee Mee with Mushrooms & Bean Spruts sounds REALLY good and they also have Fried Egg Noodles with Shredded Vegetables (sounds a lot like Keng Lak Mee!) if that's your thing.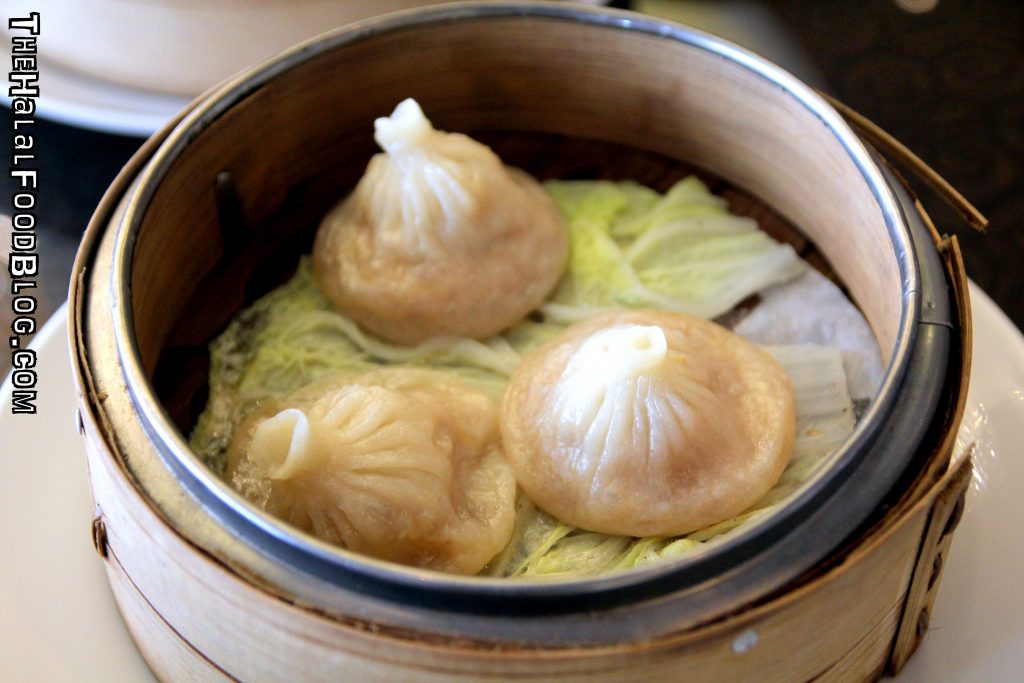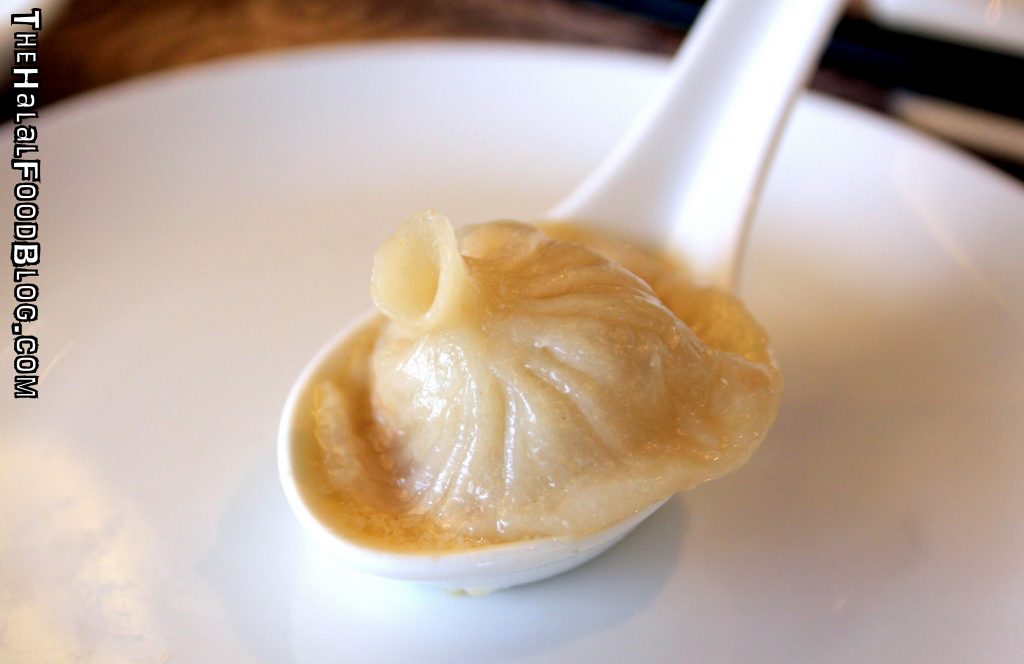 While you'll definitely get your fill with the Dim Sum choices on the Buffet menu, there are still a few Dim Sum that might tickle your fancy that are not on that Buffet menu. No problem! You can always still order ala carte if you really want to!
We highly recommend the Shanghai Xiao Long Bao! This is also known as the 'soup dumpling'. Be careful because the delicate skin breaks easily!! We can see why they left this off the Buffet menu – people would probably order like 20 rounds LOL 😛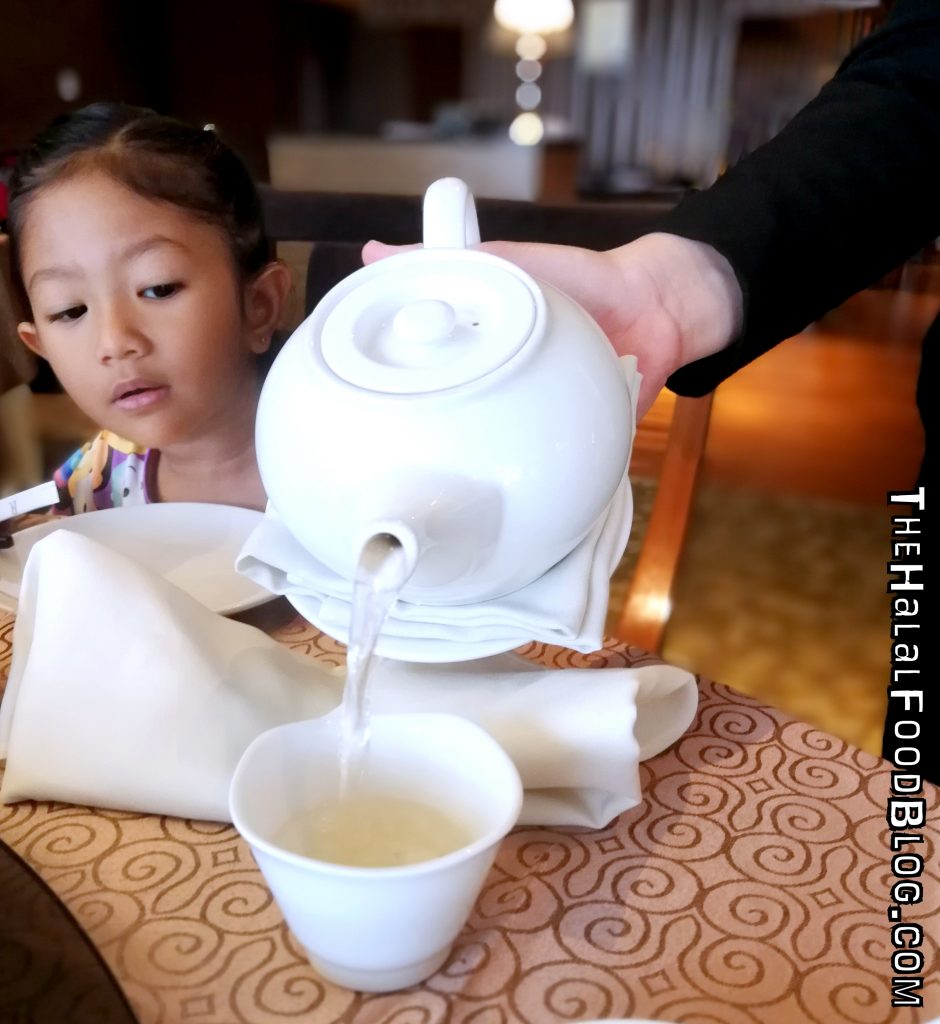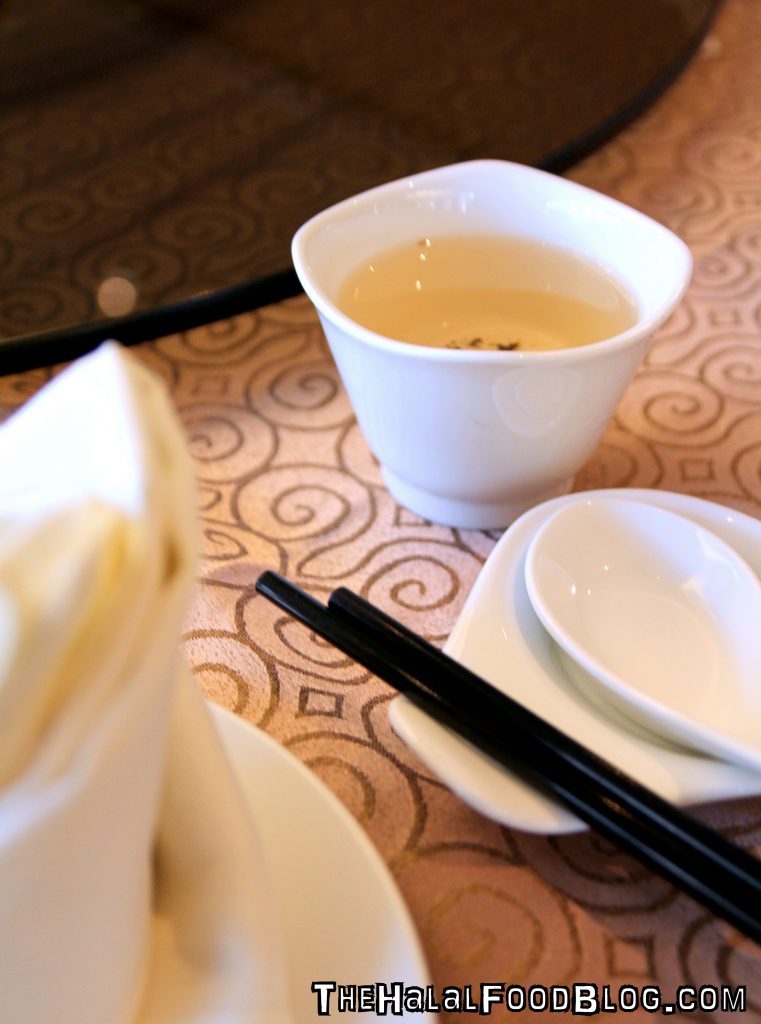 And before I forget – free flow of 'Tie Guan Yin' aka Chinese Tea for the buffet!!
Wan Li Restaurant's 'All You Can Eat Dim Sum Buffet' is priced at RM68 nett per person and is available only during lunch hours every day (excluding public holiday & festive seasons).
You can call Tel: +60 7-381 3333 or check out their website for more information and to make a reservation!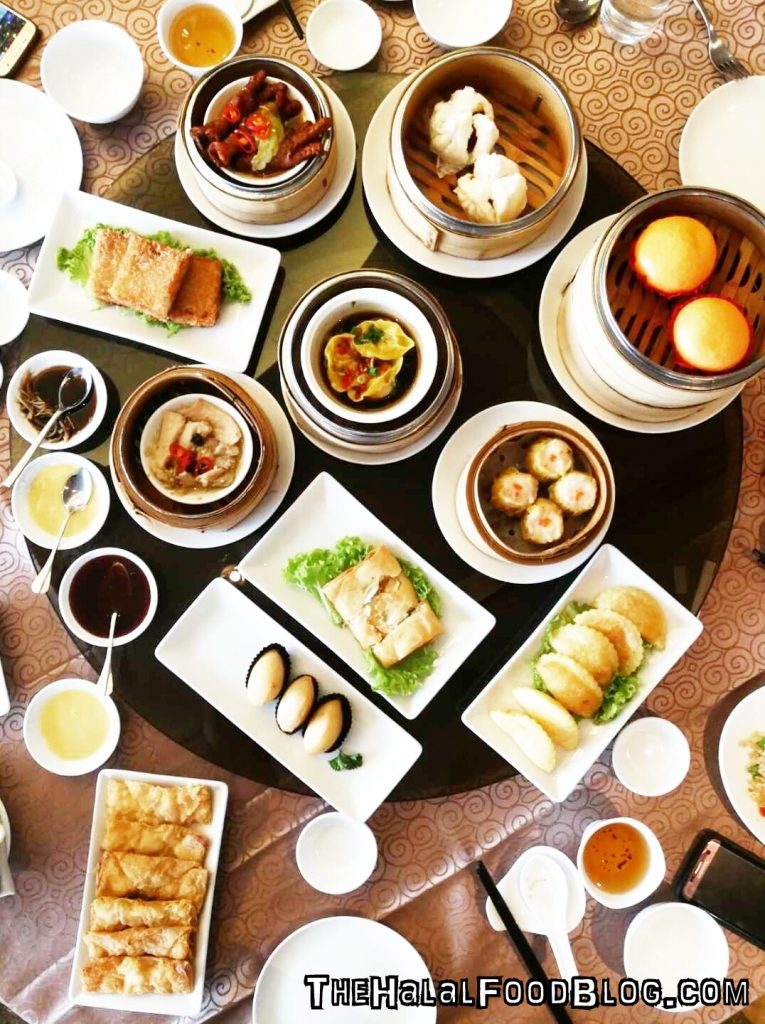 Wan Li Restaurant
Renaissance Johor Bahru Hotel
Lobby Level
2, Jalan Permas 11, Bandar Baru Permas Jaya
81750, Masai, Johor, Malaysia
Tel: +60 7-381 3333
www.marriott.com/hotels/travel/jhbbr-renaissance-johor-bahru-hotel
Facebook: www.facebook.com/RenaissanceJohorBahruHotel
Instagram: @renaissancejohorbahru
All information (including prices, availability of item on menu and Halal status of establishment) are accurate at the time of posting. All photos used in this site are property of The Halal Food Blog unless stated otherwise.