Absolutely love it when people send us goodies to eat. Even better when it's sweets!! 😛
And when the #HalalGirls from Halal Food Hunt send stuff our way to try, it must be something really good!!
So Velvet Confectionery has an actual cafe in Robertson Quay. We've never visited but we hear it's nice (near the Singapore River!) and has quite an array of goodies to choose from. Well, we've got our hands (and mouths) on some of those goodies and put them to the taste test.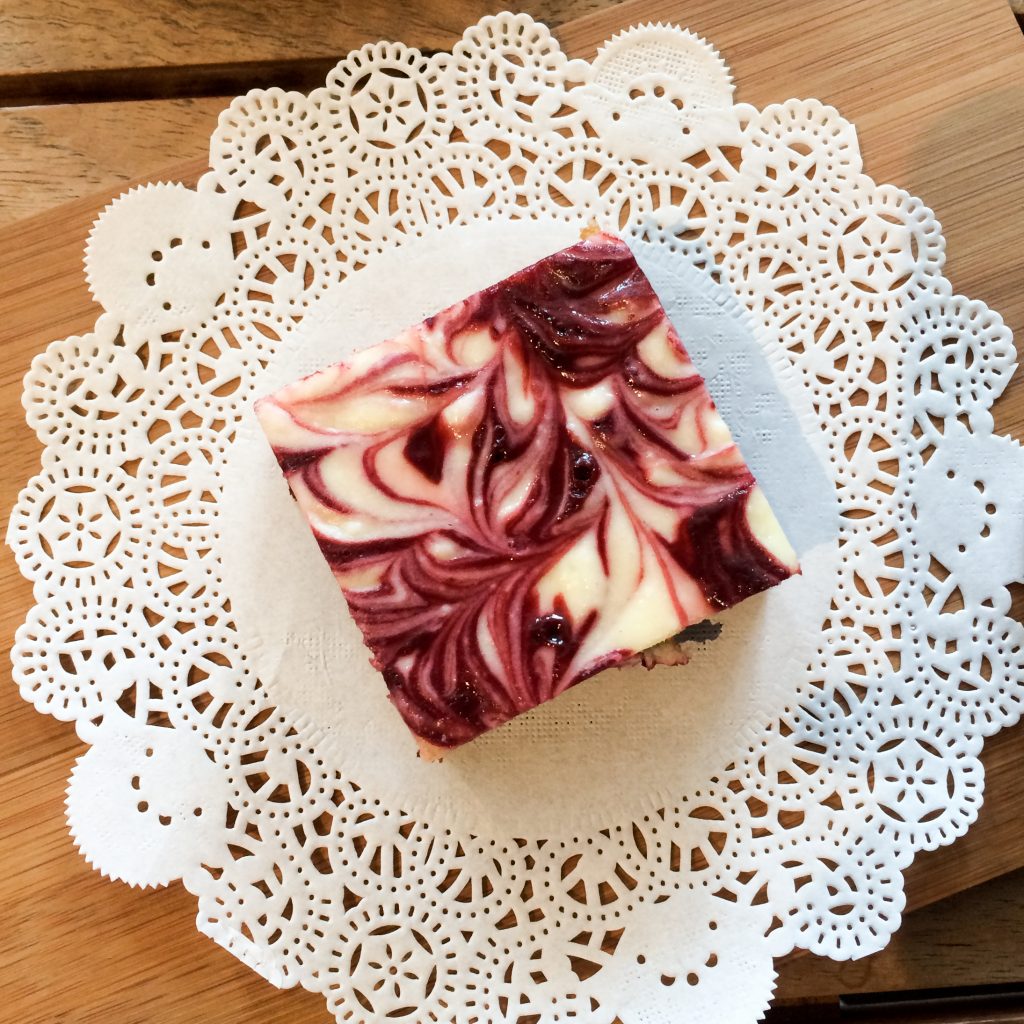 Ambik kau!!
Chocolate Fudge Brownie. Not enough? Add Red Velvet. Not enough? Add Cheesecake.
End result – The Red Velvet Swirl Brownie!
So you've got a red velvet chocolate fudge brownie (that is normally enough to make a number of people swoon) and on top of that they added a layer of delicious creamy cheesecake and that should pretty much do it. A decadent and rich dessert that sure to satisfy any sweet tooth out there.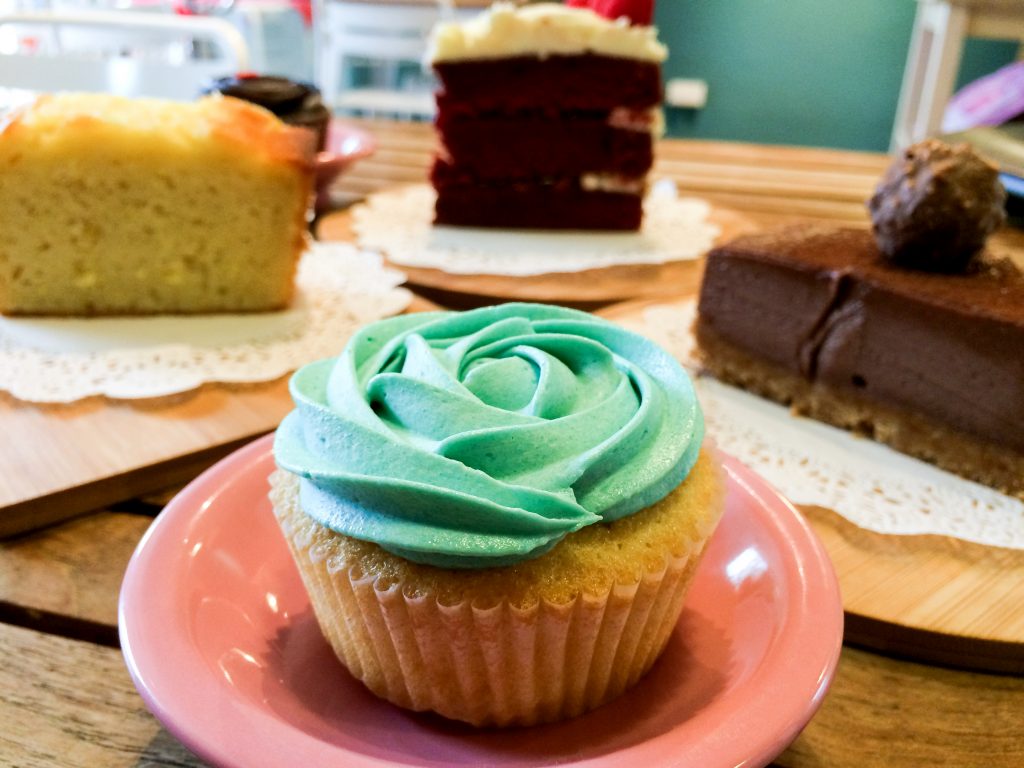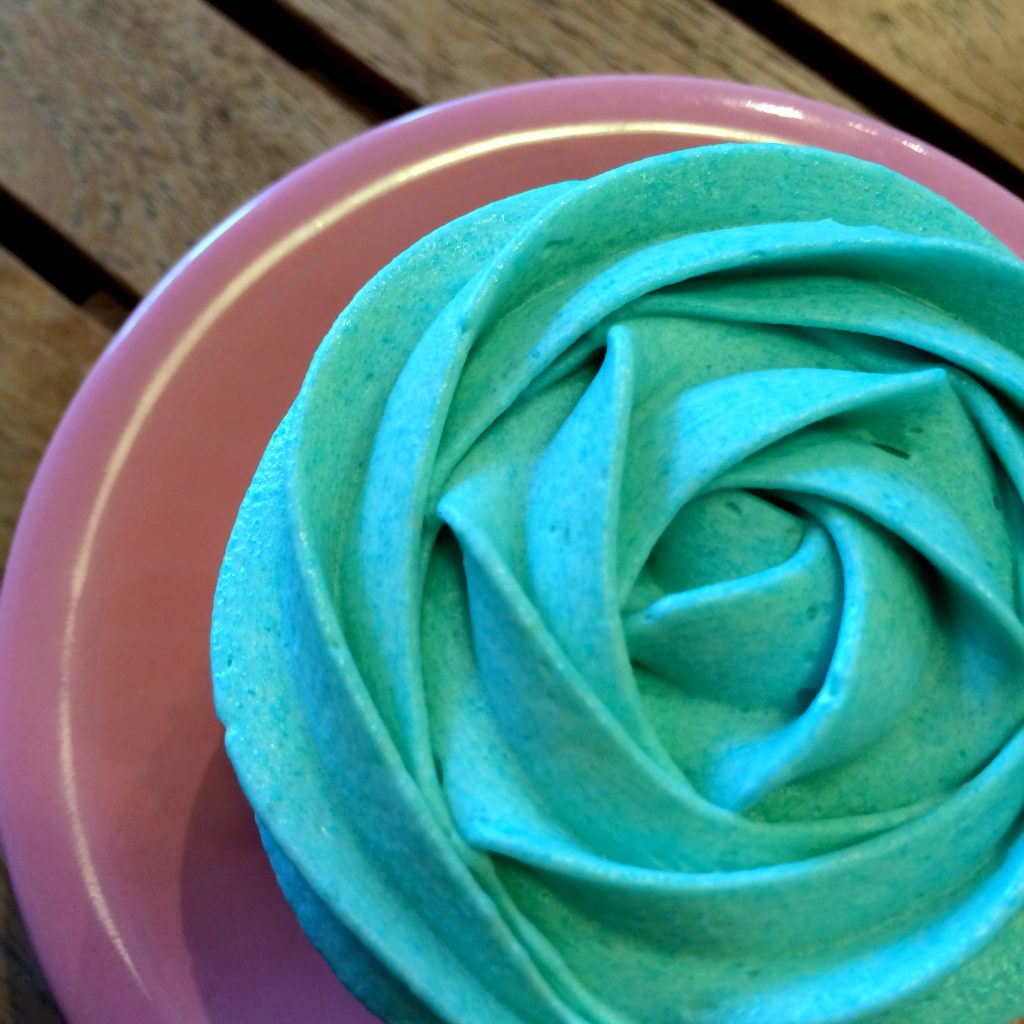 Yes cupcakes are still a big thing nowadays but it seems like everyone is trying to one-up the next guy. So you've got all kinds of fantastic creations out there (of which some are truly amazing) but quite a number of times, they try so hard to push the proverbial envelope that they kinda end up losing the plot.
Sometimes, it's best to stick to the simple basics. 🙂
So check it. They have quite a number of cupcakes to choose from but some of the prettiest and tastiest are the simple Pastel Flower Cupcakes!
They've got a couple of pretty pastel colours like pink and purple but the blue was our fave. Totally reminded us of our wedding which was a Tiffany Blue theme at my Darling Wife's side. Which reminds us – these are perfect for engagement parties or even just for a tea party.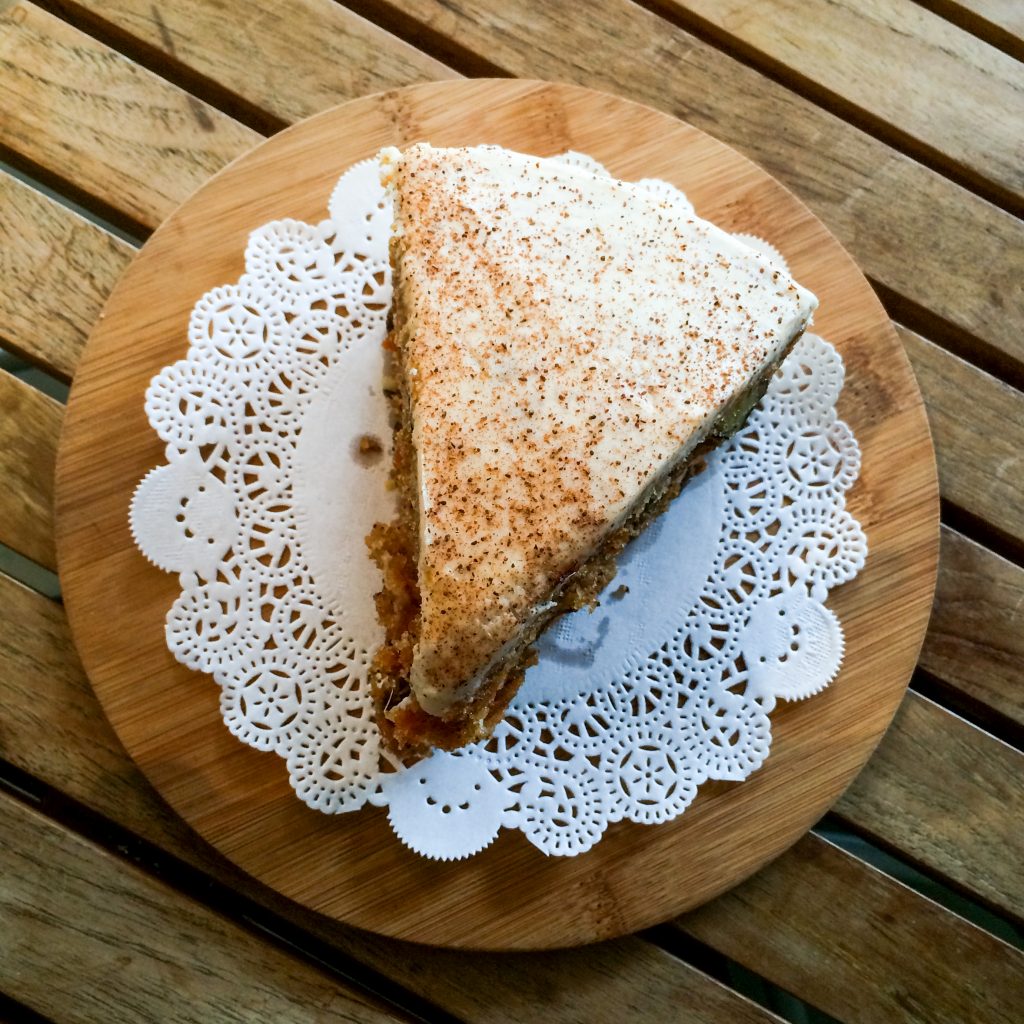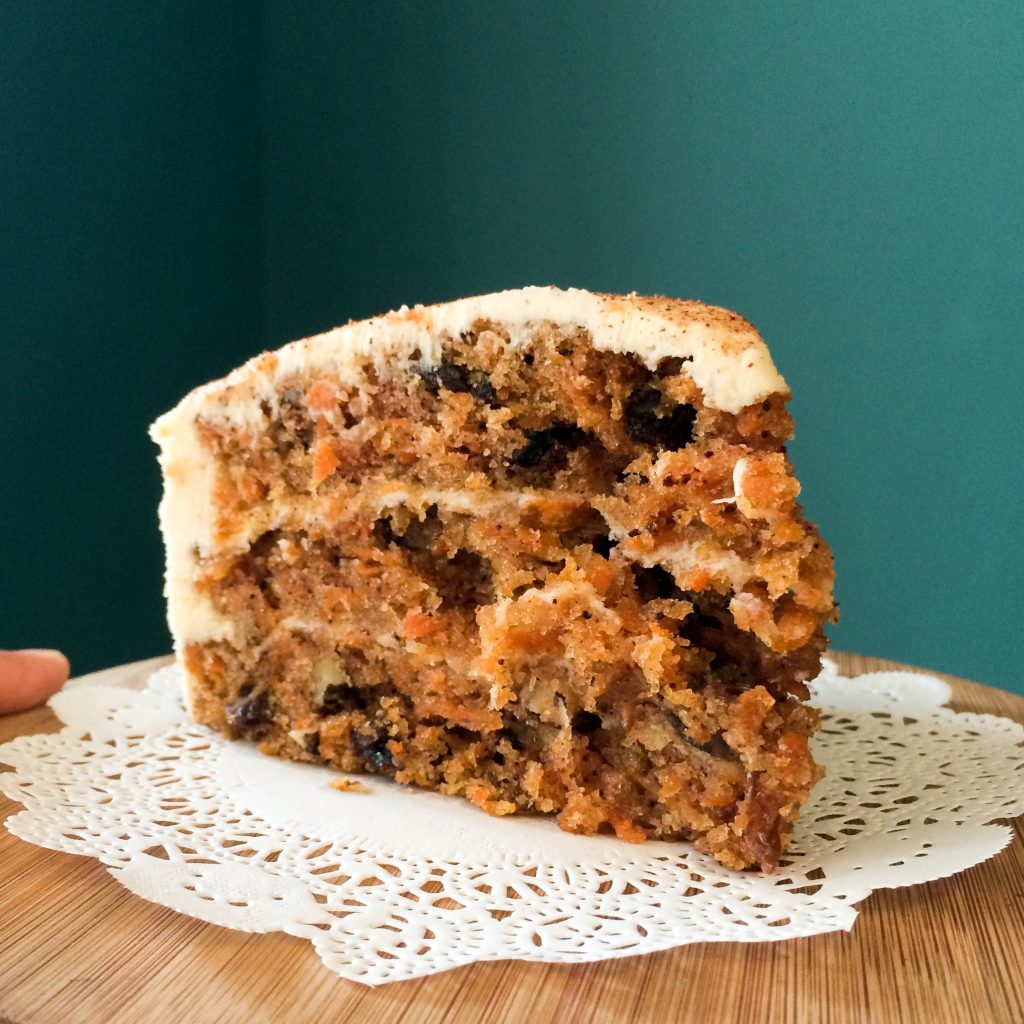 We seldom have Carrot Cake. It's not that we don't like it. We actually adore it.
But we kena too many times already the Carrot Cake was… errrr… not very good.
And how was this Carrot Cake?
This might actually have been the best Carrot Cake we've ever had.
The cake itself was nice and moist which absolutely perfect because a dry carrot cake really sucks. Within, you will find treats like raisins (which give us nice sweet surprises every other bite), walnuts (for that crunchy texture) and of course the hints of cinnamon. Round that off with a cream cheese topping and you have a winner!!
Just look at that picture above. You can literally see the bits of carrots, raisins and walnuts in there.
Rough and rustic but yet so atas. We loikes it very much!
Other goodies to be found at Velvet Confectionery?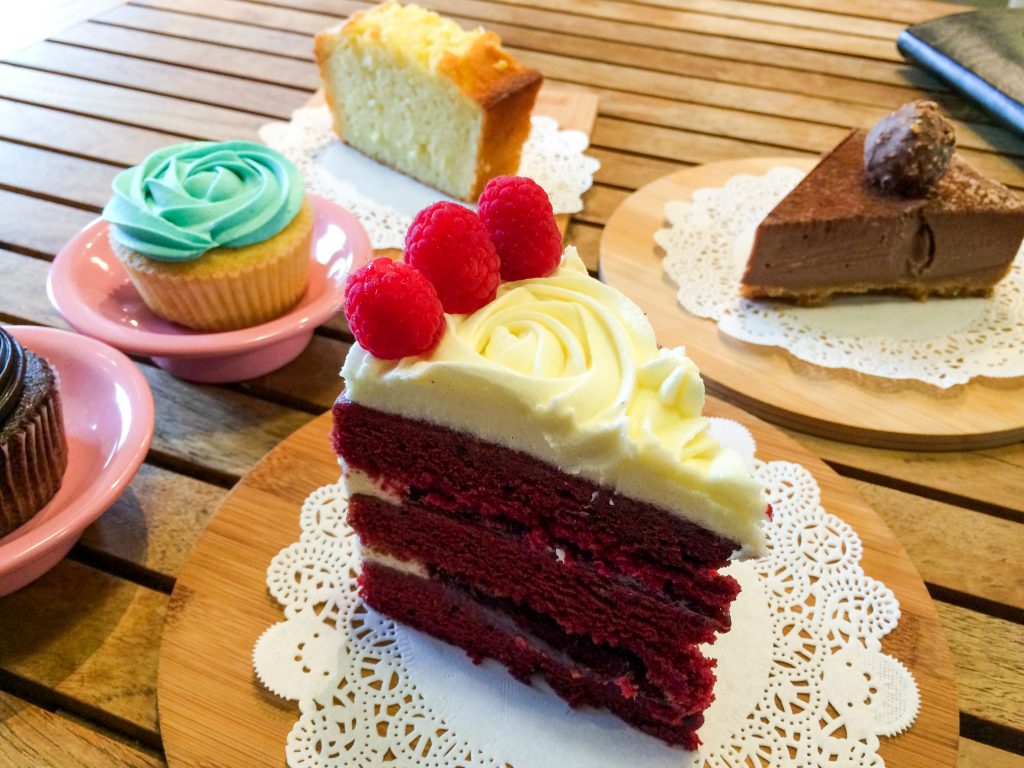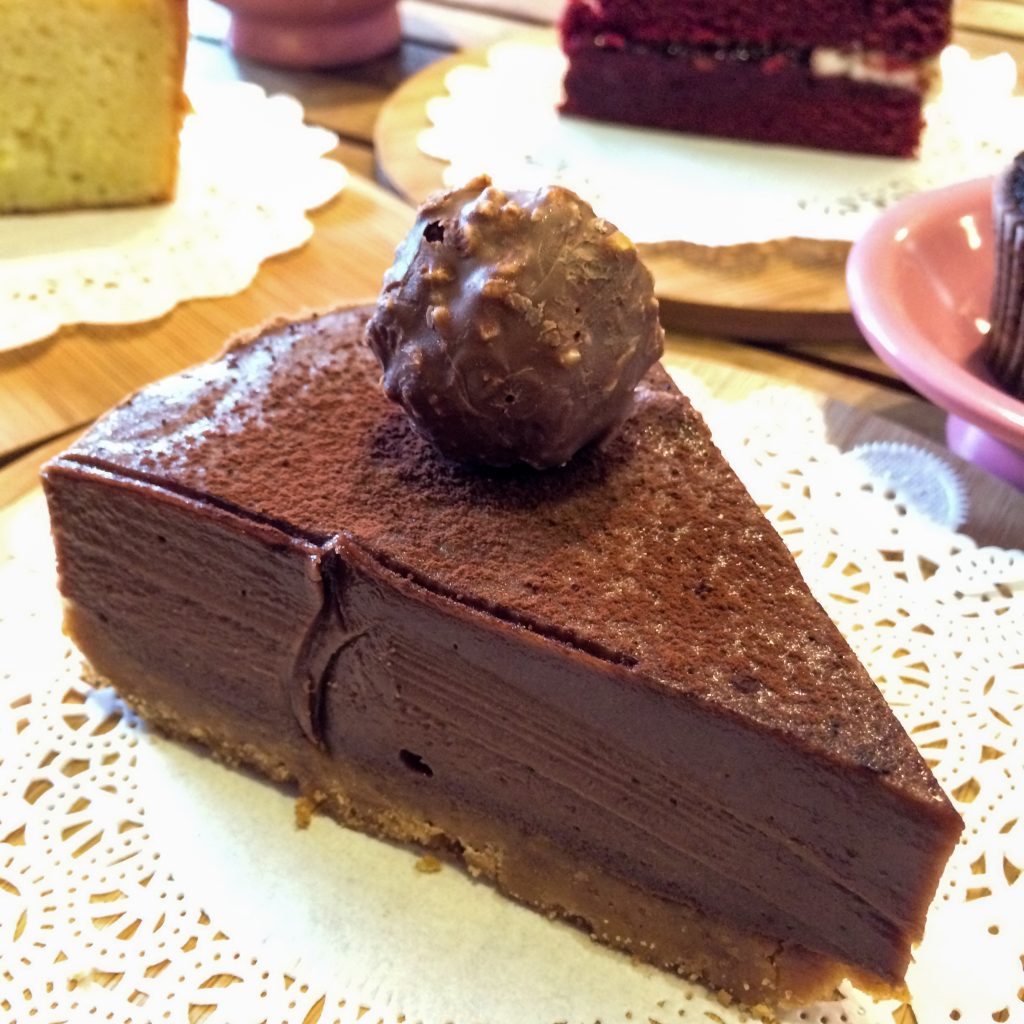 So our verdict?
Well, if the cakes were this good when we sampled them at home, I can imagine how much better they would be when being enjoyed at Velvet Confectionery itself. Looks like we have to add this one to our list of places to visit after Raya is done.
Plus, we are sure there are plenty more treasure to be found (and devoured) there.
Special thanks to the ladies from Halal Food Hunt!
All images in this post are courtesy of Halal Food Hunt and Velvet Confectionery by the way.
This one we makan only no snappy snap LOL
Watermark @ Robertson Quay
7 Rodyk Street #01-30
FB: https://www.facebook.com/velvetconfectionery
Instagram: @velvetconfectionery
Operating Hours: 10.30am til 6.30pm Daily
Closed on Tuesdays
All information (including prices, availability of item on menu and Halal status of establishment) are accurate at the time of posting. All photos used in this site are property of The Halal Food Blog unless stated otherwise.