Okay. Confirmed plus chop that a lot of you have already heard about UYI by now. Yes, it's the place with the big fried squids. But what some of you may not realize is – you've probably seen it before but by a different name!
Remember our post in 2015 about Encik Sotong at the Geylang Serai Bazaar?
Well, this is the same shop!! But they've definitely had a bit of snazzing up and they are now known as UYI!! They've set up shop at Bugis Junction and we finally made our way down to relive the memory of the giant squids LOL
The main attractions at UYI are the squids (like duh!) and you can enjoy these huge sotongs in 2 different variations. One is the crispy deep fried version and the other is the grilled version. Both are good and it's really up to your preference but you'll probably be tempted to try both!
And that's just what we did!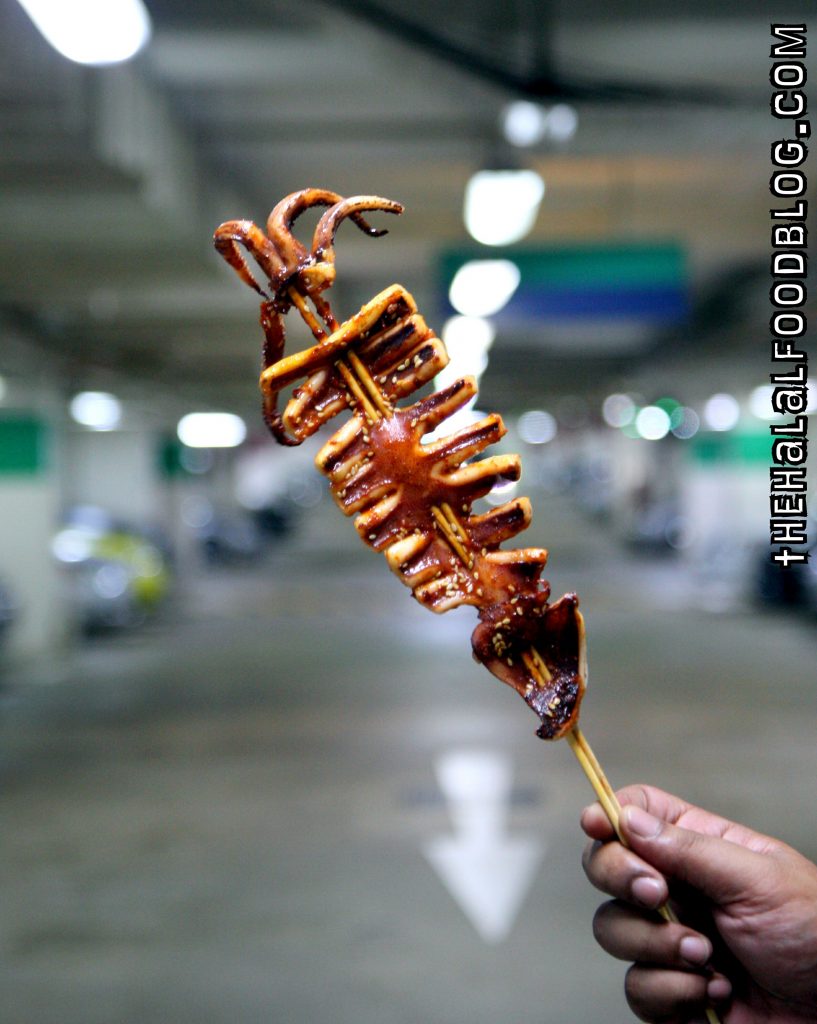 So the squid is seasoned and thrown onto the hot grill to cook up nice and tender. Once it's done, they baste it in your choice of sauce to give it that extra flavour kick.
They have 3 to choose from actually. The signature is the Obasan Fiery Sauce which gives you that savoury flavour but with that extra spicy kick we all love. But if you're looking for something milder, maybe try the Obasan BBQ Sauce or the Zi Ran Sauce instead.
I'll be super honest and say that I'm not really a sotong lover. In fact, I'm fussy with a lot of the food I eat and I'm REALLY particular about seafood in particular including how it's cooked. The worry I have with eating sotong is that if it's not cooked properly, it's going to end up rubbery and tough and we all hate that right.
But wah! The Grilled Squid from UYI is super tender! If I, the non-lover of sotong, says it's really okay means it must be really okay one! We chose the Obasan Fiery Sauce and it had a nice flavour to it but would have been nice to have it even spicier! 😛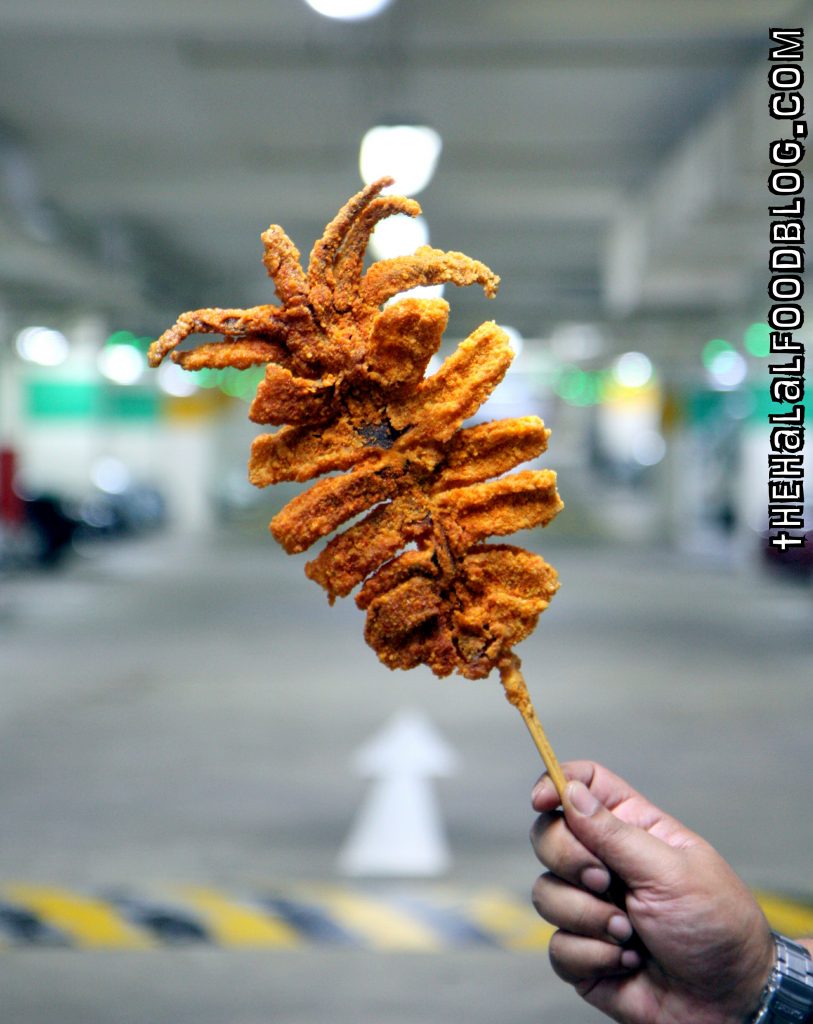 AMBIK KAU! THAT IS ONE GIANT SOTONG!!!
What? You're saying it doesn't look that big??? Well, it's as big as a person's head okay!!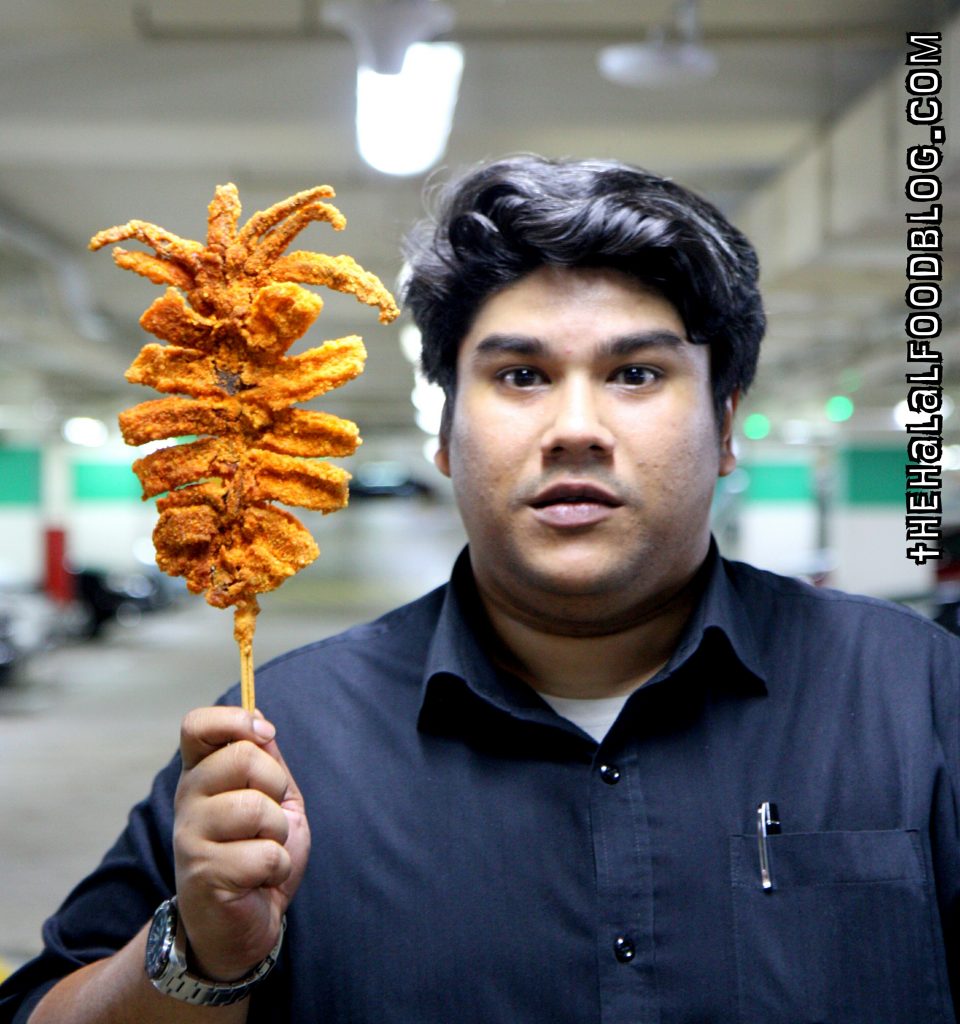 See. Told you so. LOL
And in case you're wondering – yes it is as crispy as it looks!
They have a special coating for the squid which keeps it super crispy and great bite to chomp on. Tender sotong on the inside but the outer layer is breaded crispy perfection.
You can choose from a few seasonings which they generously coat on the sotong after the deep frying process. You can choose from simple ones like Original, Salt & Pepper or go for a bit more interesting ones like Curry or Seaweed & Pepper. We went with the one that is the most popular choice – Hot & Spicy!!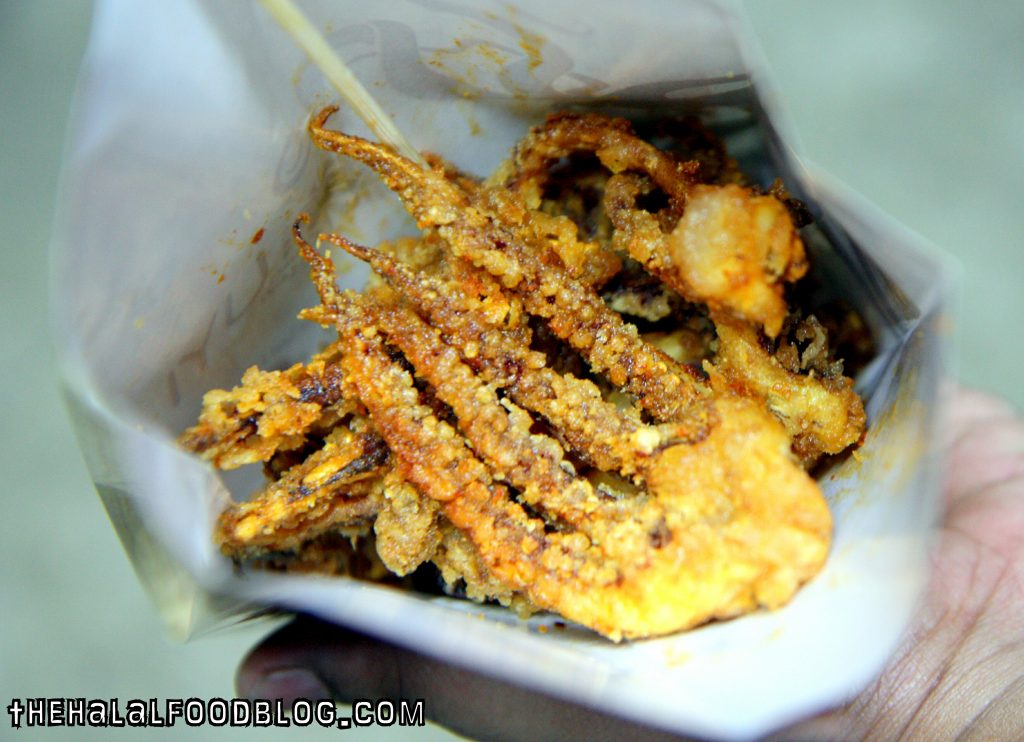 UYI also has a few other side items that you might enjoy. These are little snacks you can enjoy on the go! They have Grilled Prawns, Popcorn Squid and Japanese Style Spicy Crab but we went with the Golden Squid Head!
Now, you may not be able to tell from the pic but the squid head are actually bigger than the ones you get on a stick at Old Chang Kee that's for sure. They are still bite-sized but you definitely get value for money because not only are the squid head a decent size but the serving is also more than generous.
And of course, that special coating makes a world of difference with a good flavour and a perfect crisp for that satisfying tender bite.
So there you have it – a little unique taste of Japan right here in SG and it's Halal!
They only have one outlet right now but let's hope we see more outlets opening soon so we can all enjoy these delicious giant squid more often!
Bugis Junction
Level B1-K5
Facebook: www.facebook.com/pages/Uyi-Savoury-Squids/1673131939593669
Operating Hours:
10.00am til 10.00pm Daily
All information (including prices, availability of item on menu and Halal status of establishment) are accurate at the time of posting. All photos used in this site are property of The Halal Food Blog unless stated otherwise.
---
UYI Savoury Squids offers 10% off for all FRIENDS Card holders. Valid with minimum spending of $10. Not valid with other promotions.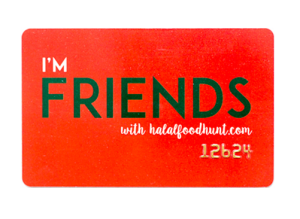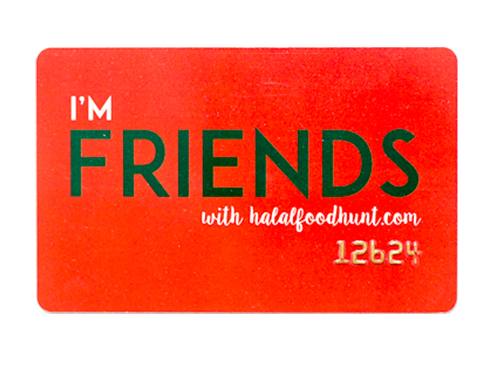 Get your FRIENDS with halalfoodhunt.com Rewards Card now at only $18/year and unlock discounts at over 60 halal restaurants, cafes, bakeries including online e-commerce businesses in Singapore. For a full list of where you can enjoy your card, click here.