You have probably seen us re-post a few pictures on our Instagram about a relatively new home-baker under the moniker of The Work Table Confections. Most recently, you'd probably have heard that she'll be at the upcoming Halal Food Hunt's Ramadan Pop-up Samples Store (which is next Saturday 6th June!!!).
Well, the good news is that she's an up-and-coming baker who offers special bakes you might not be able to get anywhere else. The great news – she's a friend and we have personally experienced first-hand what makes her bakes so special 🙂
She believes in using natural ingredients and natural colours to bring out natural flavours.
So it's only natural that we're hooked! Geddit geddit? Natural? *crickets*
So what's the signature bake of The Work Table Confections?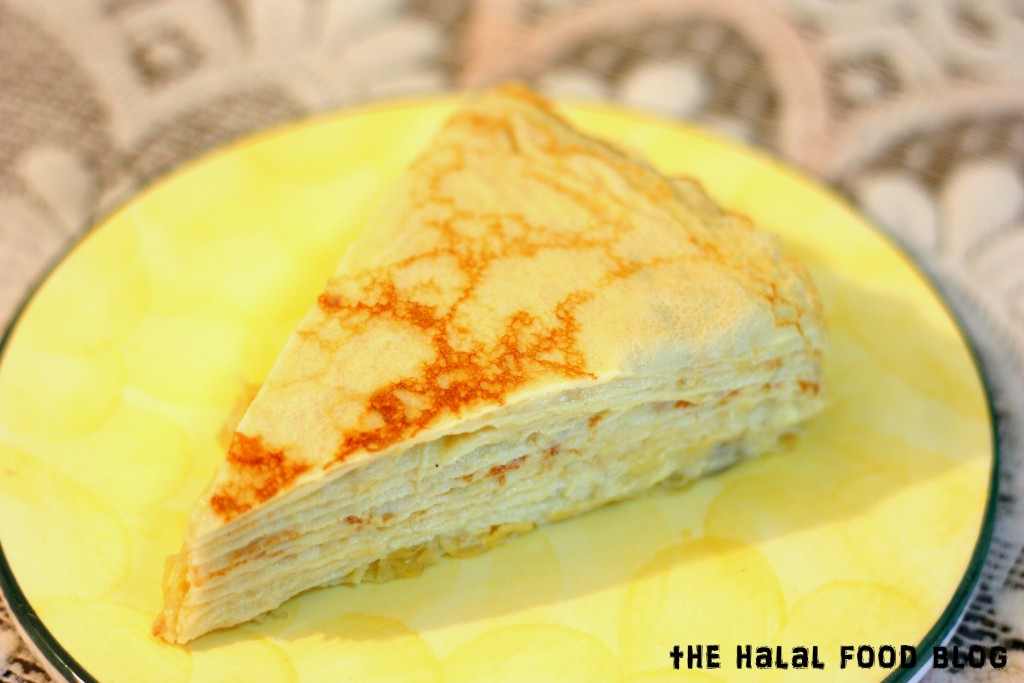 Oh yeah that's right. We can actually get a Halal version Mille Crepe now and it's all thanks to The Work Table Confections!!
We've seen and heard all kinds of wonderful things about Mille Crepe (trust the French to come up with such a fantastic dessert LOL) but unfortunately more often than not it's got some alcohol incorporated into it so it's been a big no-no up til recently where we've seen some classic desserts being re-created to cater to the Halal crowd and it's bound to be a big hit.
'Mille' apparently translates to 'a million' but that's just a figure of speech please don't expect a million layers of crepe okay LOL but there are still plenty of layers of crepes and cream depending on which type you prefer.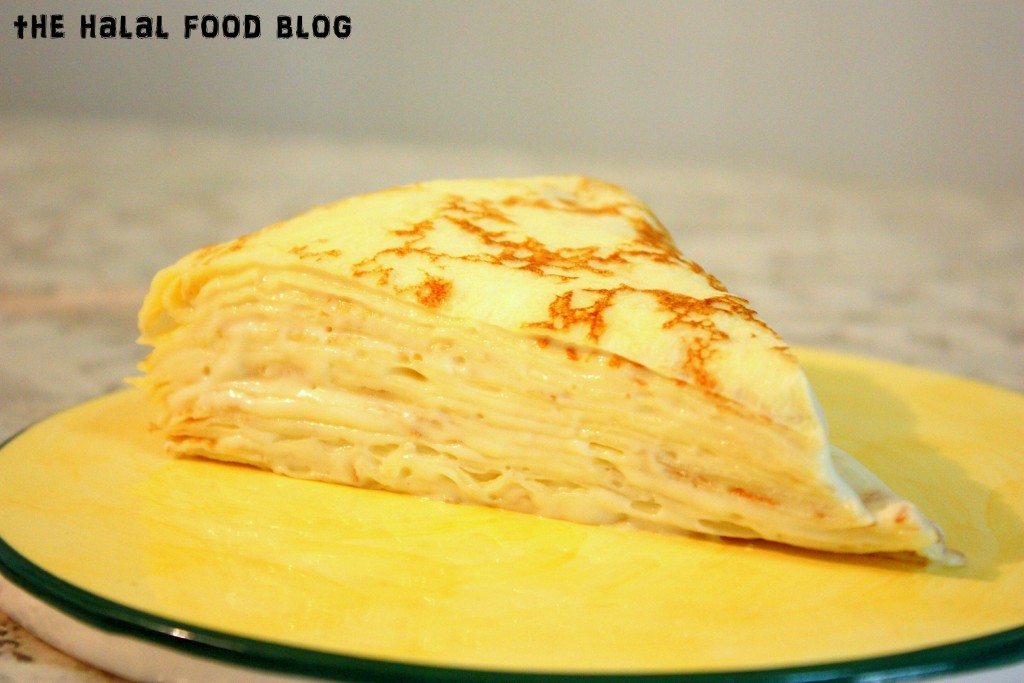 Here's a classic Mille Crepe which has layers upon layers of crepes and in between is Crème Diplomat which is apparently a form of custard but more liquid-y in form because it's lightened with whipped dairy. Sounds very technical and all. We all just pandai makan ajer so we leave this kind of thing to the experts LOL
The crepes are ultra-thin individually but when stacked altogether, it's an awesome bite!
And the sweet creamy custard-y Crème Diplomat is definitely a big big plus in my books!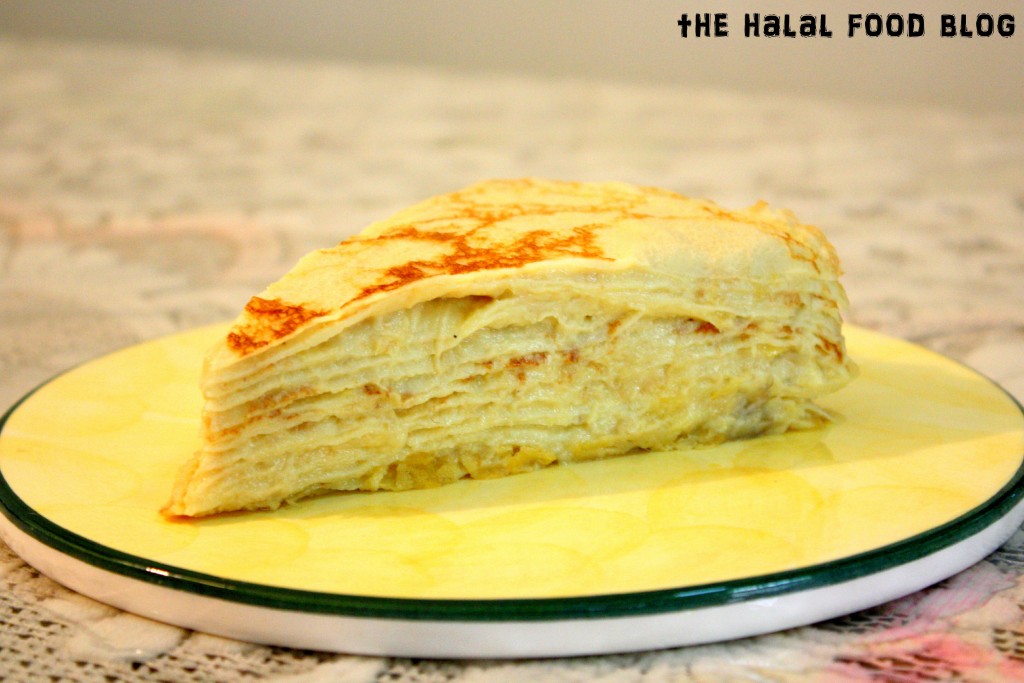 If you're looking for something an extra kick, then all you Durian lovers are gonna jump for joy at this one. The Worktable Confections actually offers a Durian version of their Mille Crepe!
Imagine layers upon layers of ultra-thin crepes with fresh XO durian oozing out… Are you drooling yet?? LOL
I have a sweet tooth but we all love Durian here on the team so this was a tough choice for us… Luckily we didn't have to choose this time since we had both to enjoy!
And got Mango & Chantilly version too!!! Made with sweet Thai mangoes!!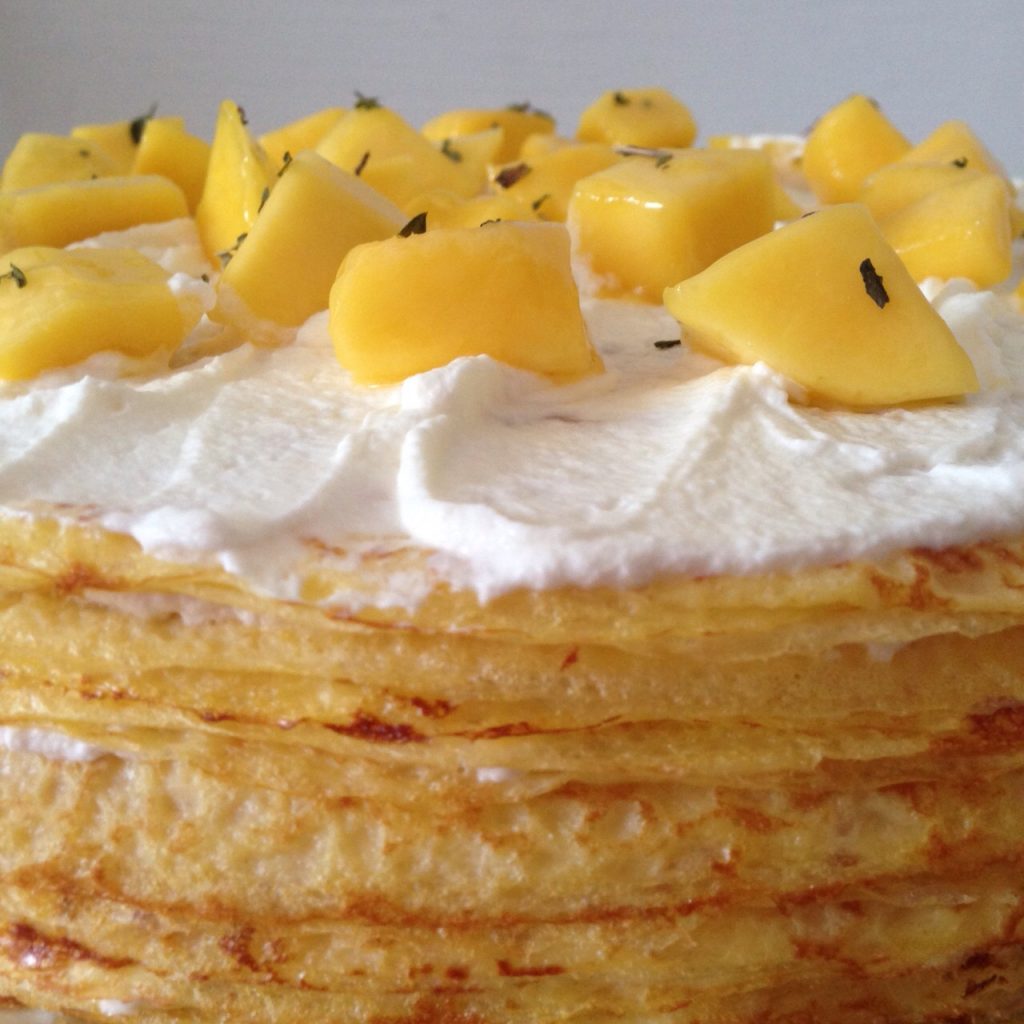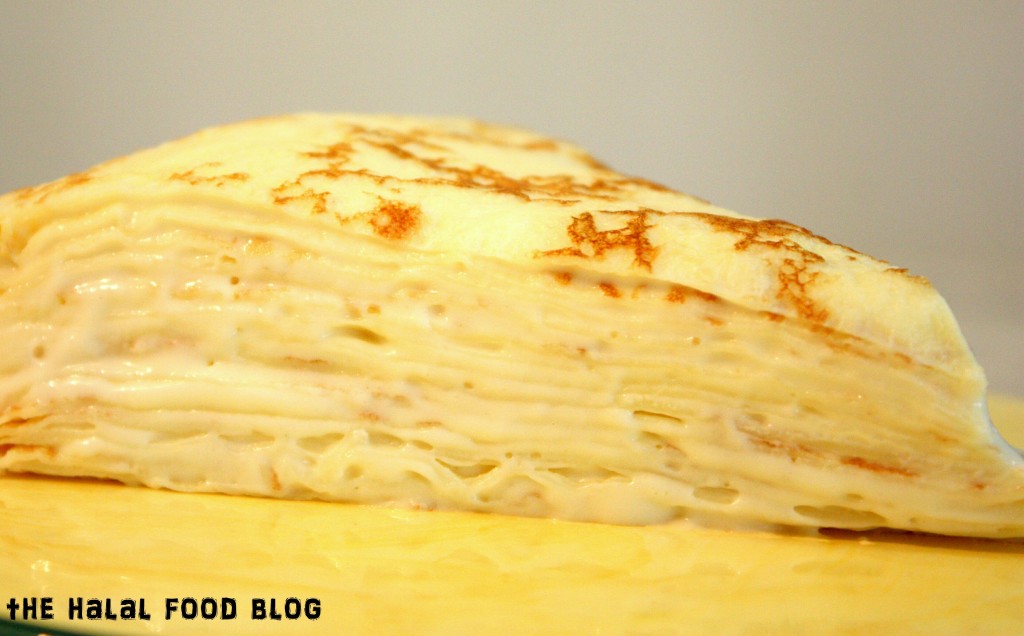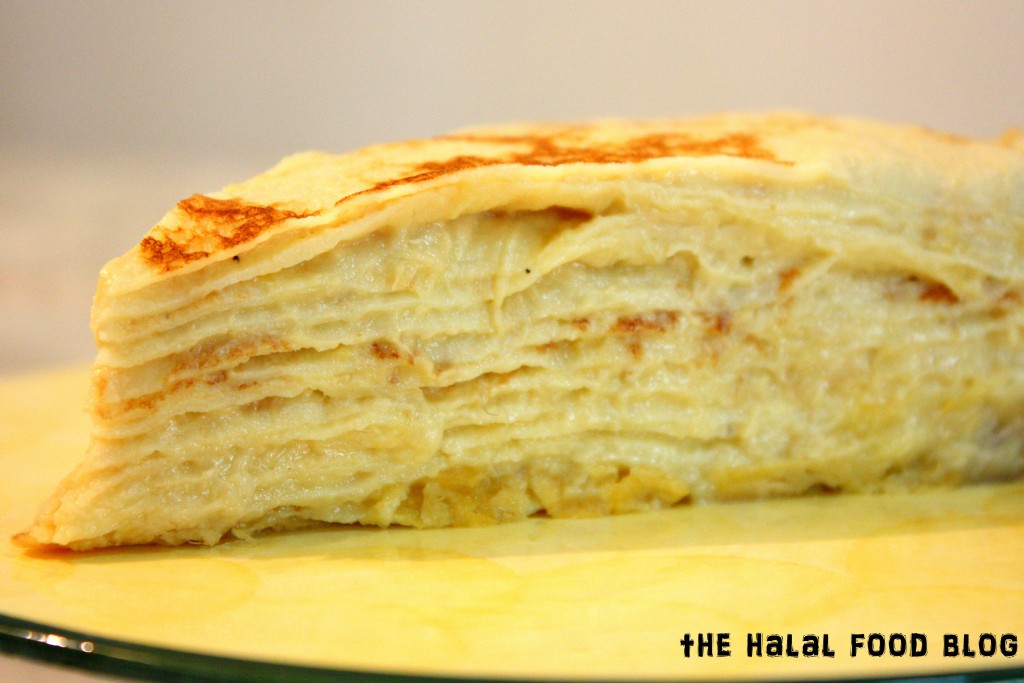 Oh yeah just look at those beauties…
You can see they're really not stingy with the cream and the durian too! Besides Crème Diplomat, Chantilly and Durian, we saw that The Worktable Confections also offers a Chocolate version too!
When we visited, we realized how much hard work goes into making a Mille Crepe! It's made up of a few stages that starts with preparing the crepes individually until you have enough to complete the whole thing and that's a lot of crepes especially if you have a few to make!!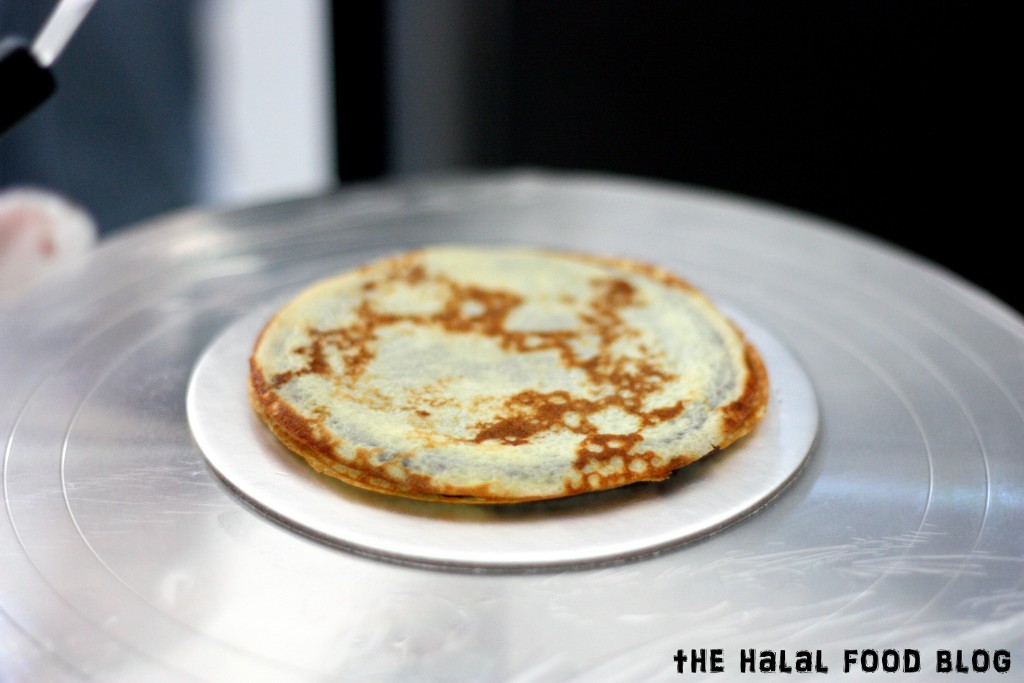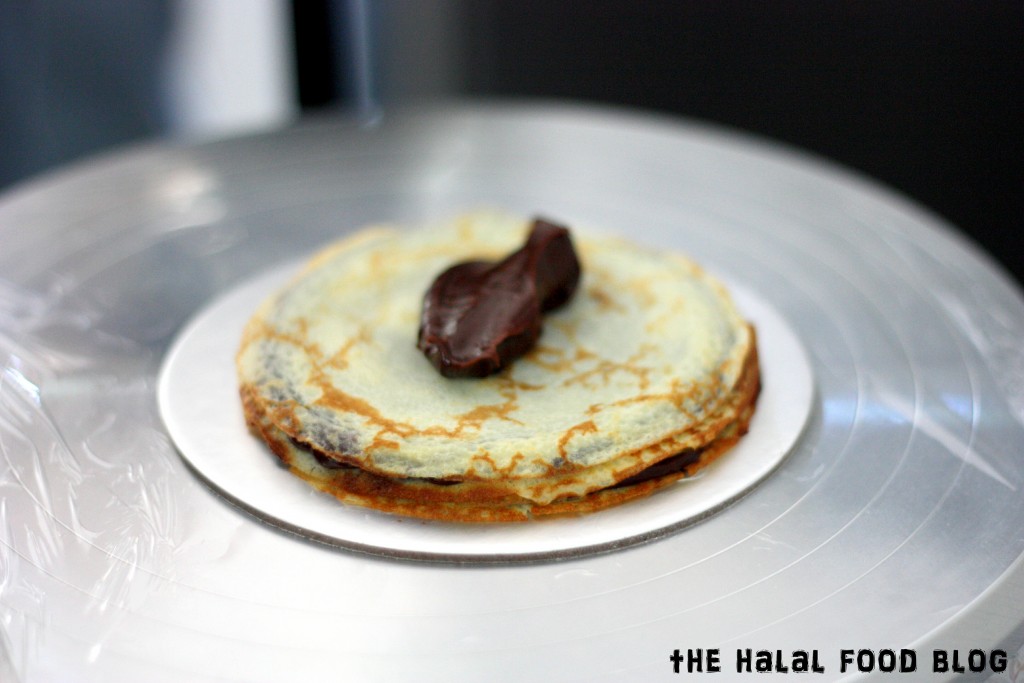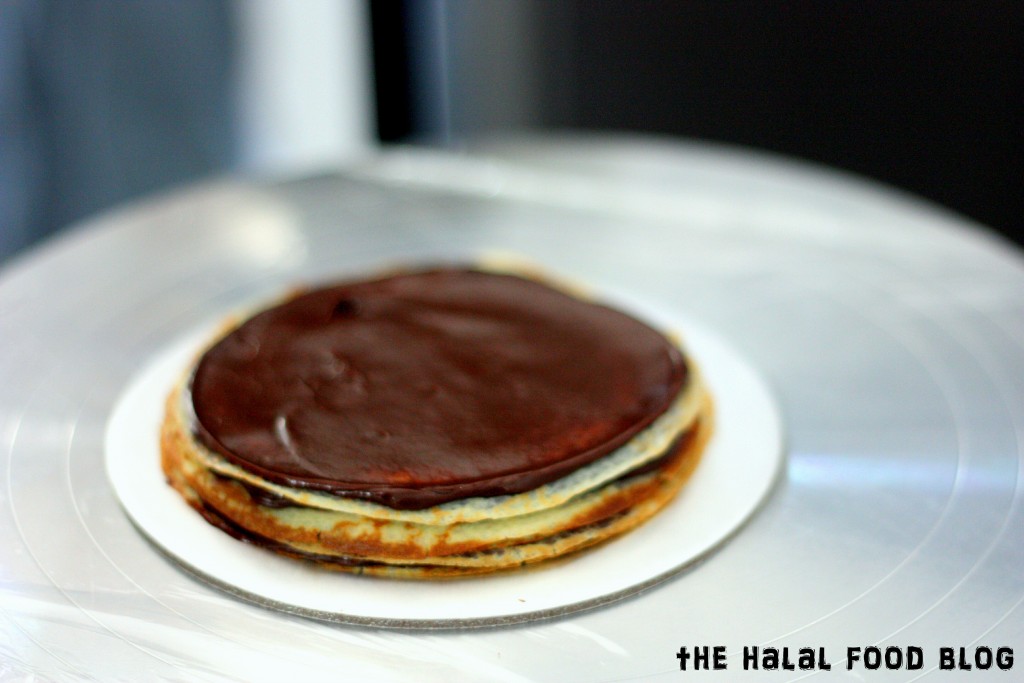 LOL okay so it seems like it's really simple when it's in picture but it's really not.
In fact, we set up a time-lapse just to document how much work it takes to go into making a Mille Crepe.
In this time-lapse video, note that this is just a mini version of the Mille Crepe and there are lesser layers than normal. But it's still amazing to watch (best viewed in HD of course!!)
Super am I right?
Hope we get to take a full-length time-lapse the next time for the full-sized Mille Crepe from start to finish!
Well, The Worktable Confections makes more than just Mille Crepes like we mentioned. They've also got some other great cakes you'd be very happy to order for a party or a teatime gathering with friends too!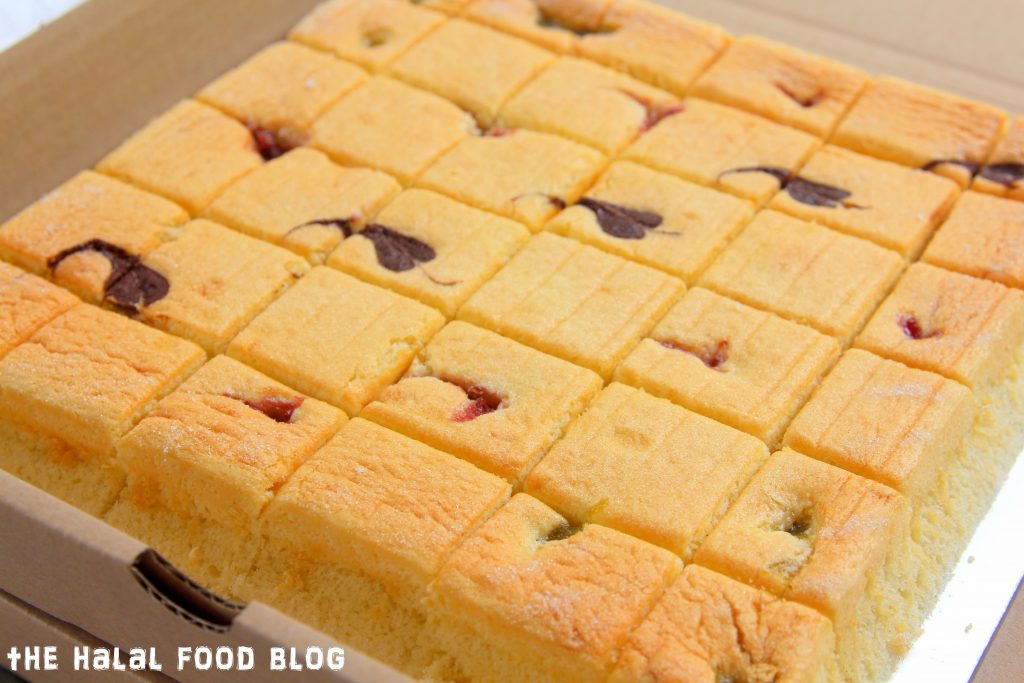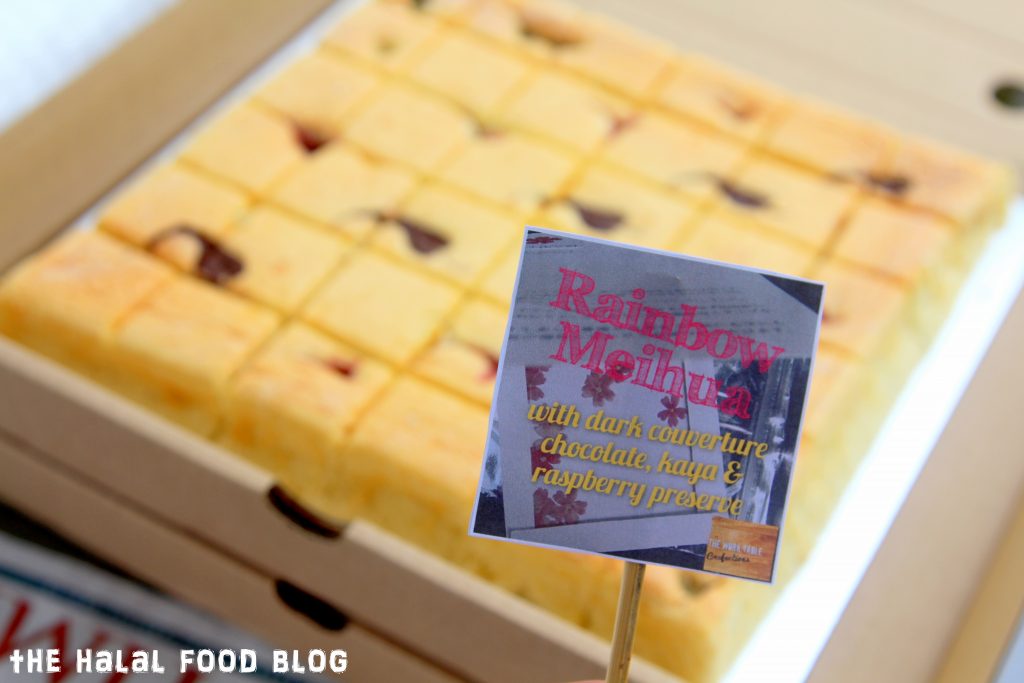 No this is NOT a Rainbow Cake like what you might be thinking LOL
And okay we'll be honest and admit from the start that we have no idea why this is called a Meihua Cake.
We could have made something up of course and it would probably have been fantastic but… nahhhhhh LOL
Well, anyways a Meihua Cake is actually a vanilla Cotton Cake which means it's really light and fluffy! And from what we've been told, this is a really technical bake that requires a lot of technique!
For this particular version, you'll find dollops of Couverture Dark Chocolate, Kaya and Raspberry Preserve.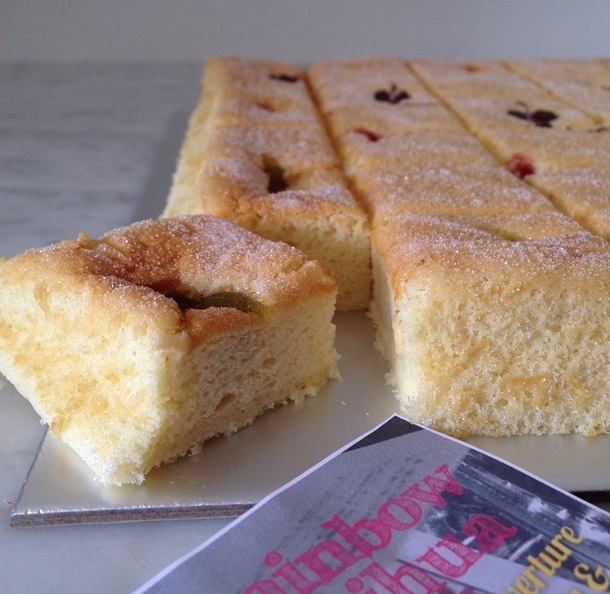 This was a delightful creation and was really the perfect thing for a teatime afternoon with a nice pot of tea and a gathering of friends. It's not too heavy or too sweet so you can still have other little finger snacks for your party but still have space for some Meihua Cake!!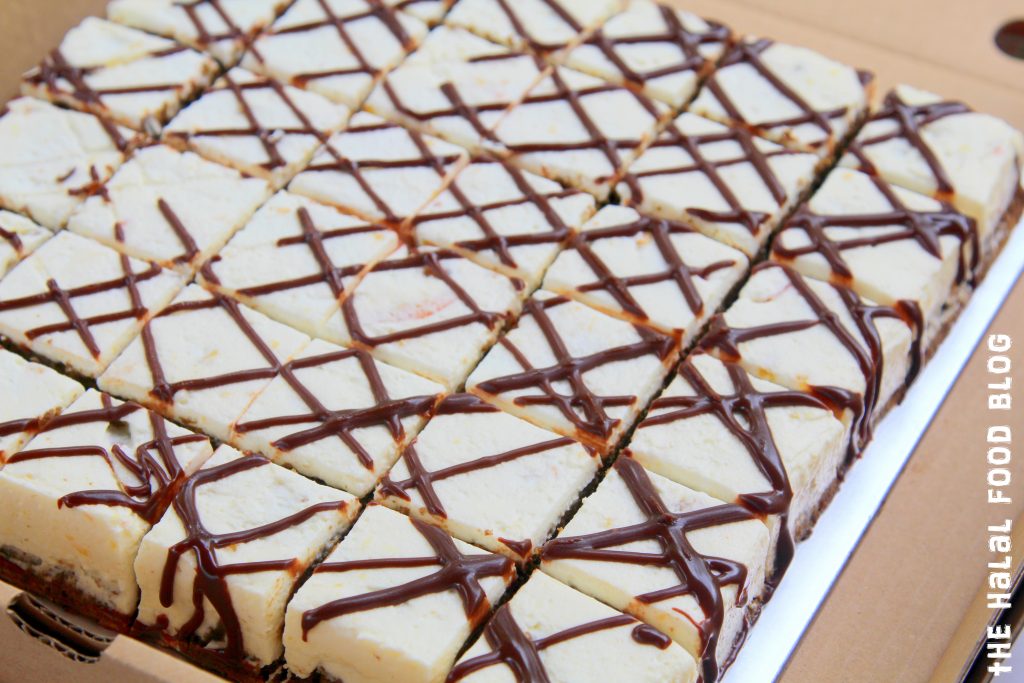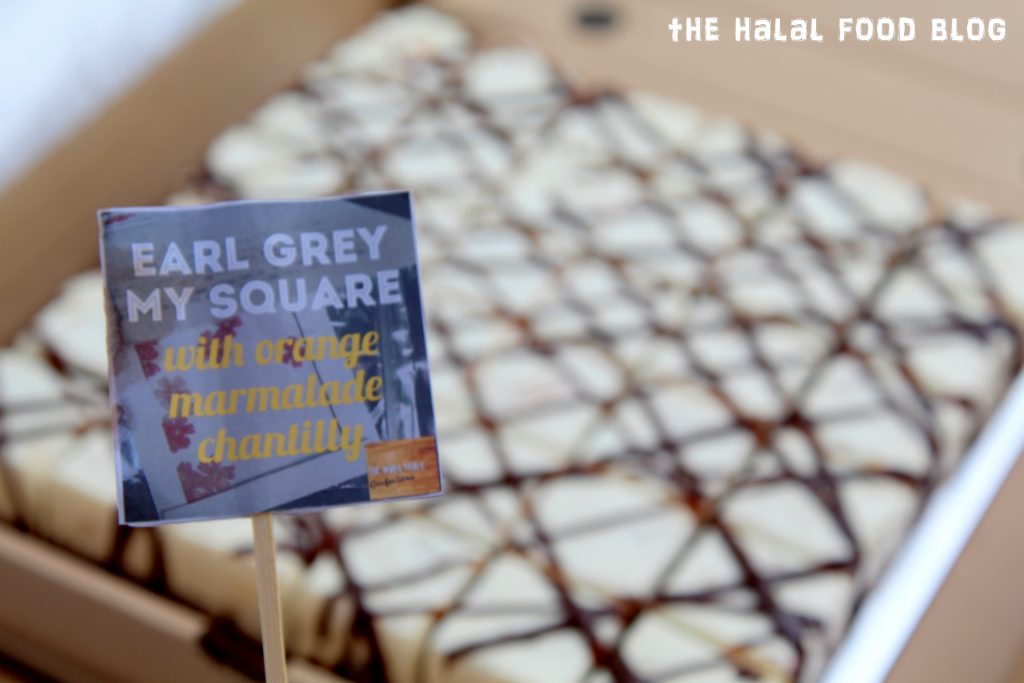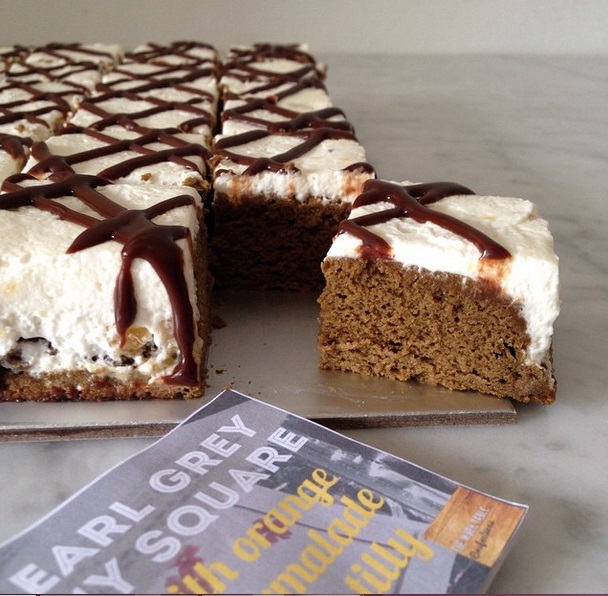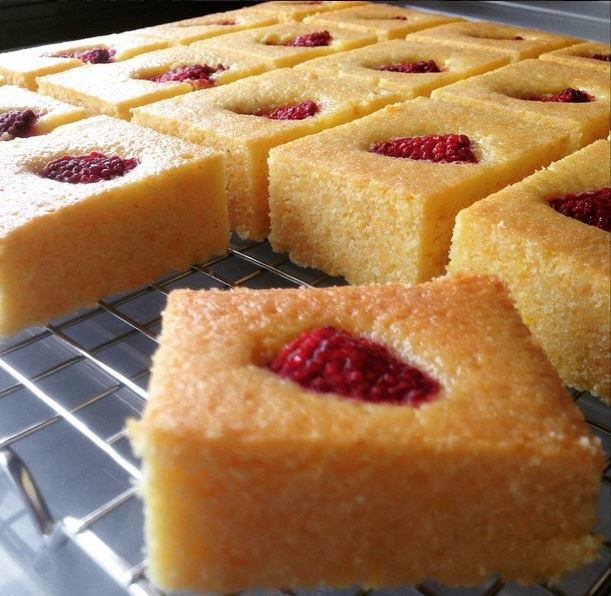 The Work Table Confections' other creations include actually full-sized cakes (which can be customized for special occasion depending on what you're thinking of) plus more interesting flavours like the Earl Grey squares which are paired with Orange Marmalade Chantilly and the more-filling Orange Polenta Cake with Raspberries which also happens to be Lactation-Friendly!
That's right, The Work Table Confections has a few selections which are suitable for lactating mothers who are breast-feeding which is something we haven't really seen anyone else offering. Find out more about such selections by dropping a message to The Worktable Confections and she'll be happy to answer any queries you might have.
The pricing for the cakes currently offered by The Work Table Confections is as follows;
The Original Mille Crepe – $67.00 – $72.00
Durian & Chantilly – $72.00 – $77.00
Mango & Chantilly – $72.00 – $77.00
Rainbow Meihua – $29.00 (pre-cut into 36 squares or can leave whole)
Earl Grey My Square – $40.00 (pre-cut into 36 squares or can leave whole)
Couverture Dark Chocolate Meihua – $25.00 (pre-cut into 36 squares or can leave whole)
To order, just contact The Work Table Confections via their Facebook page or their Instagram.
You should also check out their Instagram account @theworktableconfections for updates on what's new and coming up fresh from the kitchen!
Facebook: www.facebook.com/theworktableconfections
Instagram: instagram.com/theworktableconfections
All information (including prices, availability of item on menu and Halal status of establishment) are accurate at the time of posting. All photos used in this site are property of The Halal Food Blog unless stated otherwise.