You may have seen The Royals Cafe as you passed along Siglap.. it's not a quiet stretch with plenty of hustle and bustle in the area thanks to quite a few eateries and the nearby Siglap Centre just a stone's throw away. But what you may not realize as you pass by is all the wonderful food that's waiting for you inside!
I remember when I first heard that The Royals Cafe was finally certified Halal many years ago. Mum insisted that we bought the Kueh Lapis from there as a gift for family during Hari Raya season. But, admittedly, I had never stopped for a proper meal there. Well, with a new, revamped menu on the cards, there was no better time to visit and enjoy a spread fit for a king and queen 😀
And trust us – you're gonna need to prepare for a feast!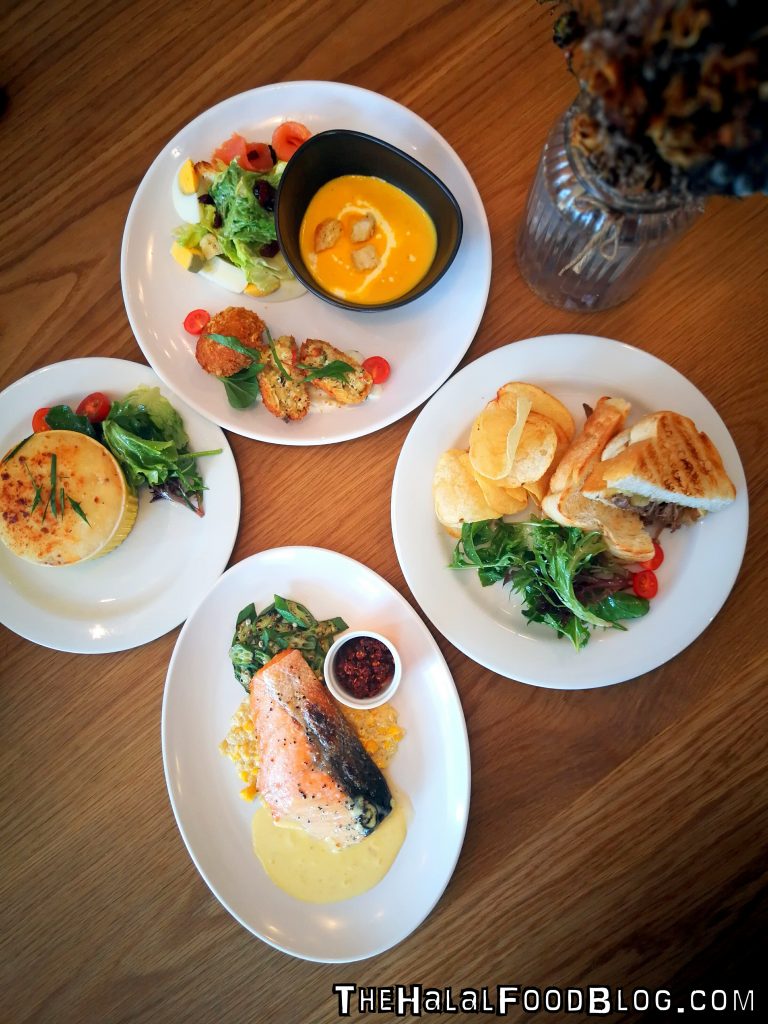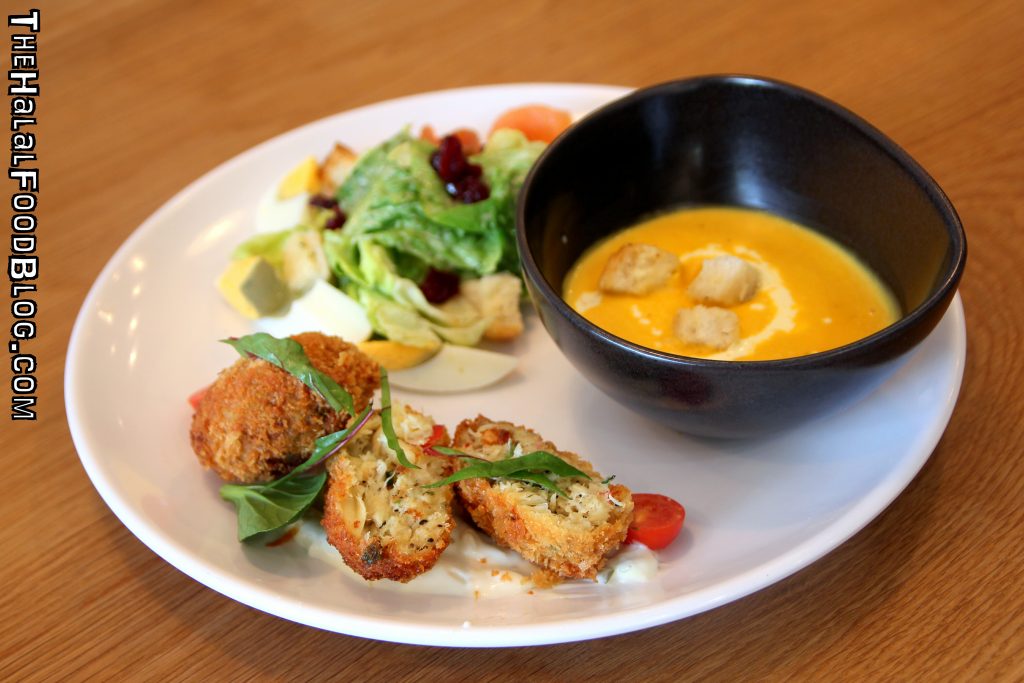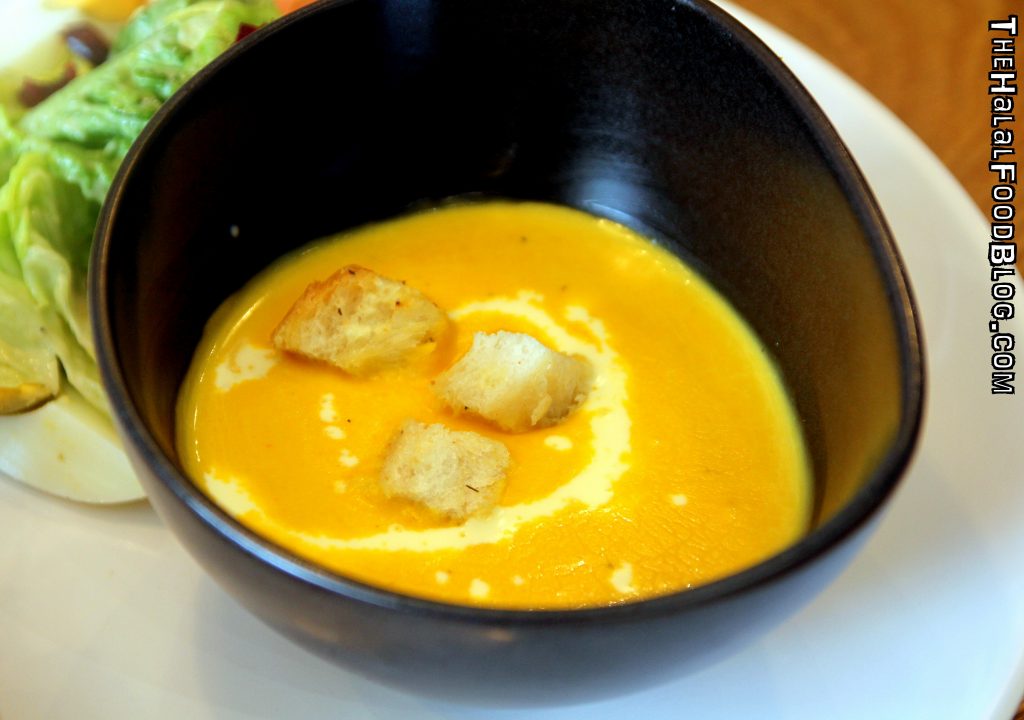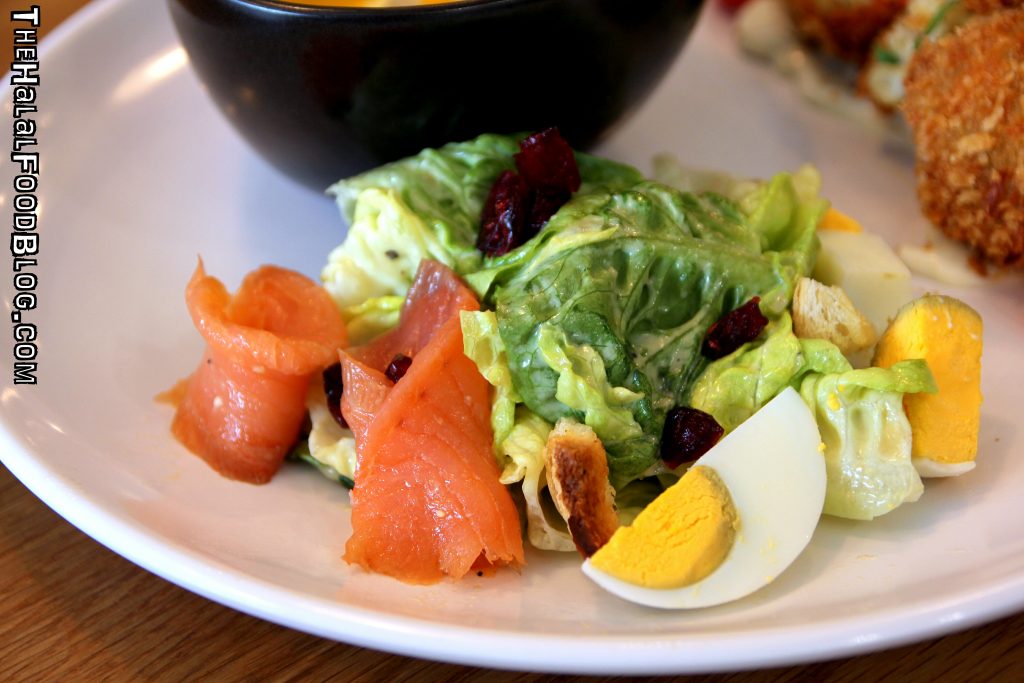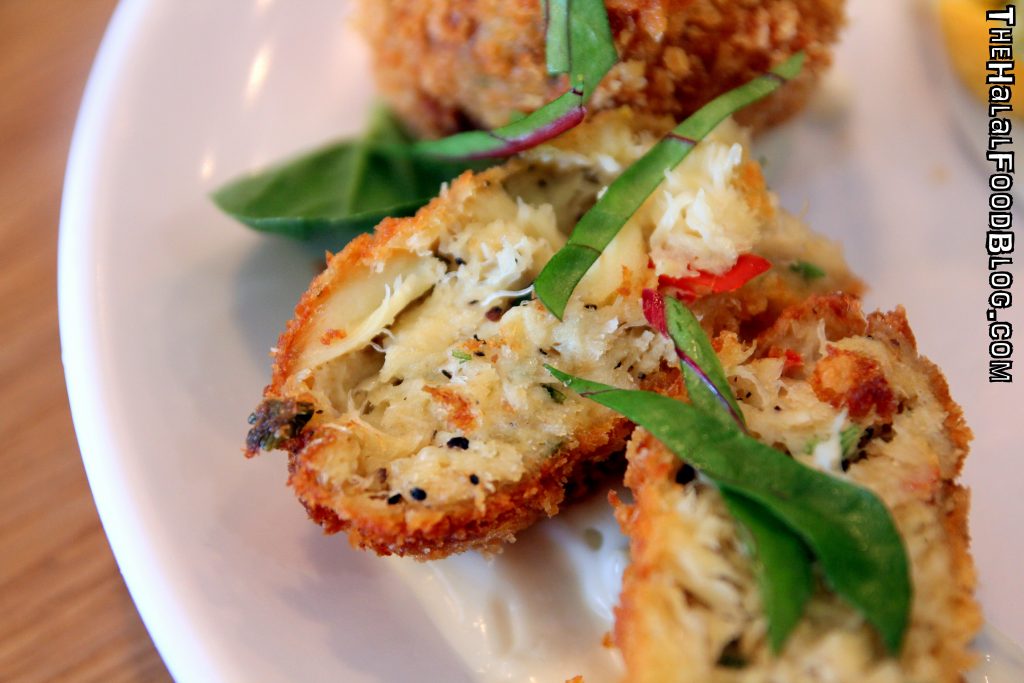 With so many options on the menu, it's always great when you have the option of selecting a Platter. This gives you a chance to try a few different items and this will probably help you decide what you like enough to order as an individual starter.
The Starter Platter let's you choose any 3 different dishes from the Starters section of the menu at The Royals Cafe. This means you can select 3 from 9 possible dishes! Spoiled for choice indeed and trust us – you're gonna have a hard time picking just 3 LOL 😛
We did end up going for the Pumpkin Soup (which was rich, creamy and absolutely divine), the Caesar Salad (with Smoked Salmon chosen over Grilled Chicken) and one of their specialties – the Chef's Special Crab Cakes (which were VERY satisfying especially with the Tartar sauce).
Alternative starters you might consider are the Quinoa Salad, Wild Mushroom Soup, Fried Chicken Wings, Sweet Potato Fries, Crispy Fries or the Baked Salmon Zoodle Salad. Wait, what salad was that again? ZOODLE? More on that a little later!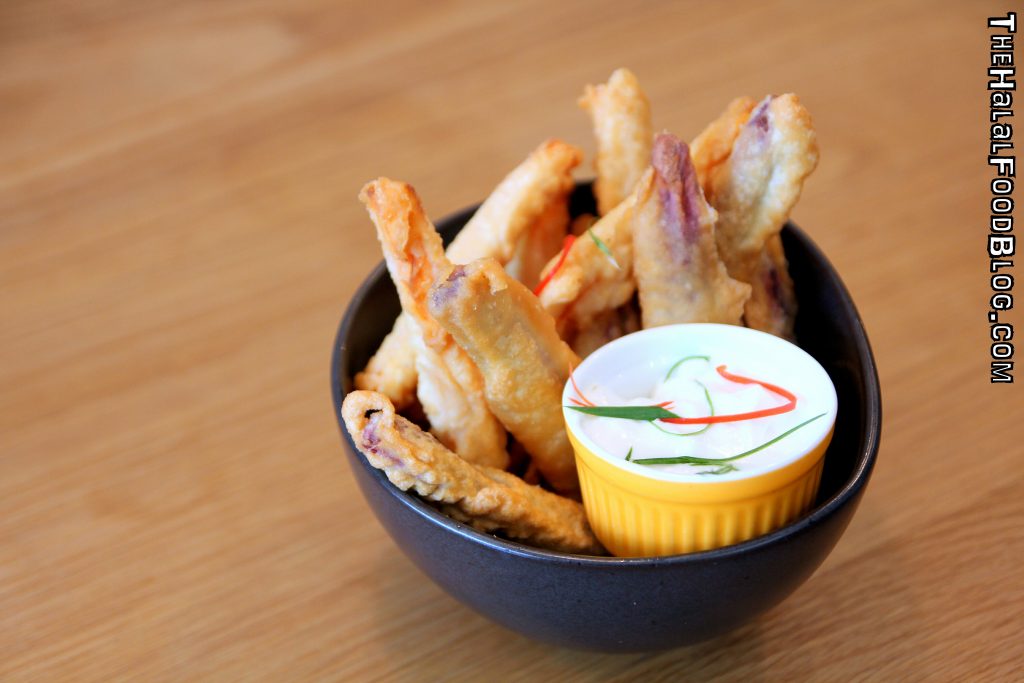 Okay lah, just to show y'all how tempting the Starters were, we even requested for a serving of Sweet Potato Fries because.. well.. you can't go wrong with more food right LOL
Hot, crisp and great with that creamy dip! The Sweet Potato Fries are probably a healthier alternative to the regular Crispy Fries on the menu (not that there is anything wrong with Crispy Fries) so if you are looking out for those 'healthy alternatives' then be sure to look out and you'll spot quite a few on the menu.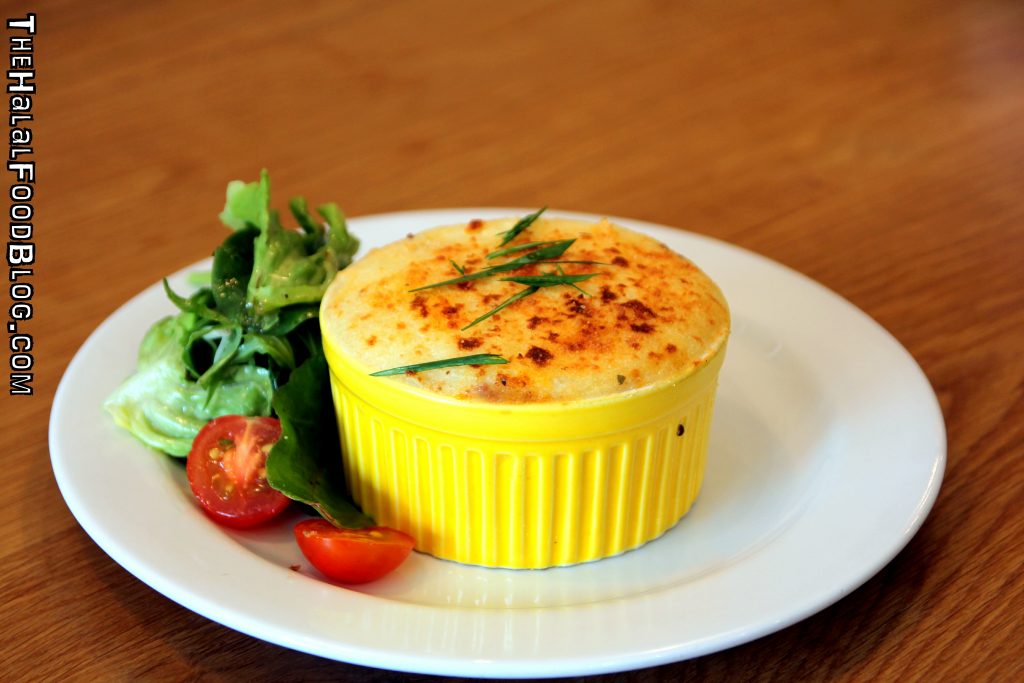 I'm a sucker for pies and Shepherd's Pie definitely ranks up there as one of the more popular picks for pies among the peppy pie-loving people! (Try saying that really quickly 10 times in a row! LOL)
But seriously everyone, it's Shepherd's Pie! It's a classic!
A piping hot pie with a creamy potato crust and a delicious beef filling – FUYOH! Talk about comfort food! You could considering ordering this to share if you'd like but we reckon there are quite a few who would have no problem whacking one whole serving by themselves 😛
FUN FACT: Did you know that Shepherd's Pie was traditionally made with lamb/mutton? If minced beef was used as filling, it was known as Cottage Pie instead! But all that changed over the years and it's pretty much Shepherd's Pie now no matter what the filling.
Anyways, even though the shepherd may have mostly lambs and cows, he might have a few chickens here and there which also explains why they have a Chicken Shepherd's Pie on the menu as well just in case you prefer it!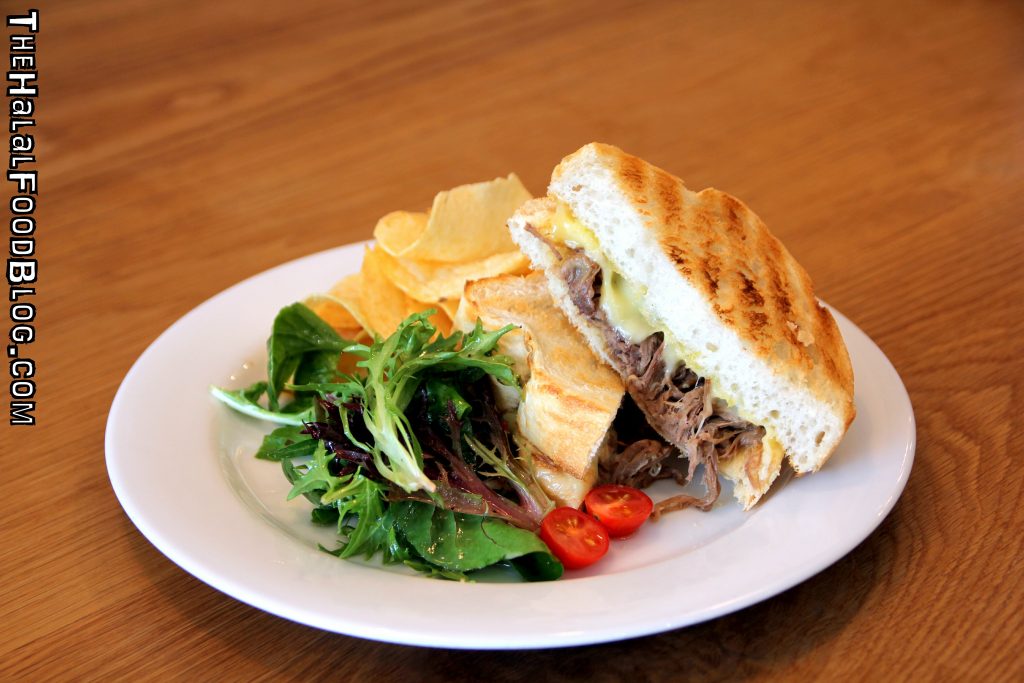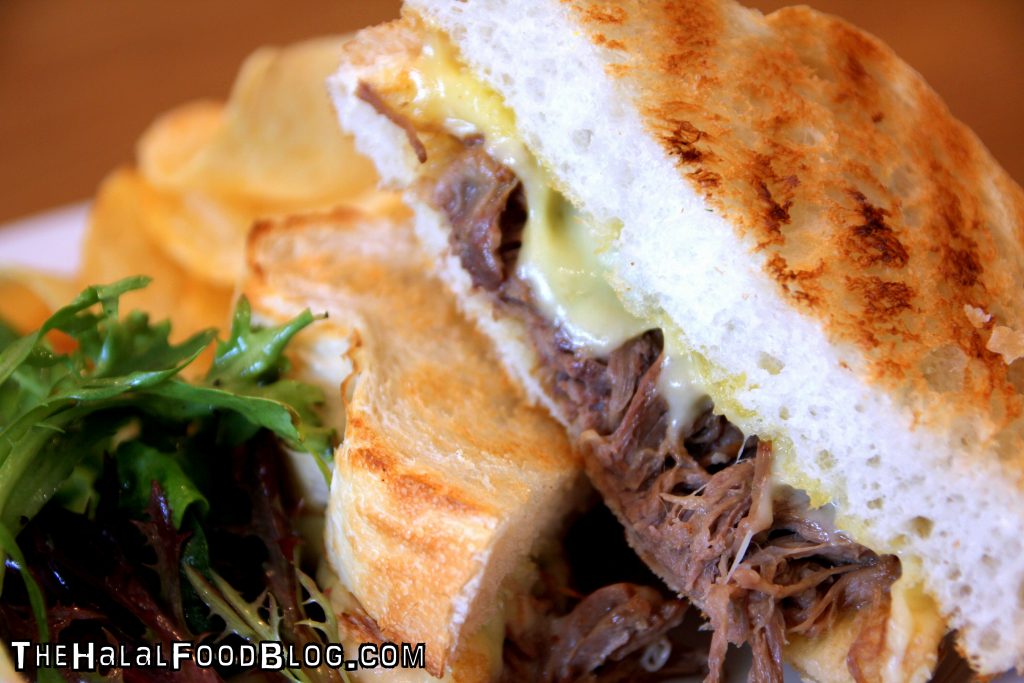 If you prefer your meat in between some bread, they have a pretty wide selection of sandwiches and burgers at The Royals Cafe too.
Case in point – the Beef Brisket & Cheese Sandwich is prefect if you're a meat lover like me. Tender and flavourful pulled beef brisket paired with cheese in between this absolutely delicious bread (that they make in-house btw) and you're all set! Don't underestimate this sandwich okay – it's actually really filling!
Other options include the Smoked Salmon Sandwich, Chicken Ham & Cheese Sandwich, the Grilled Chicken & Cheese Burger and the one on the top of our list for the next visit – the Royals Beef Burger!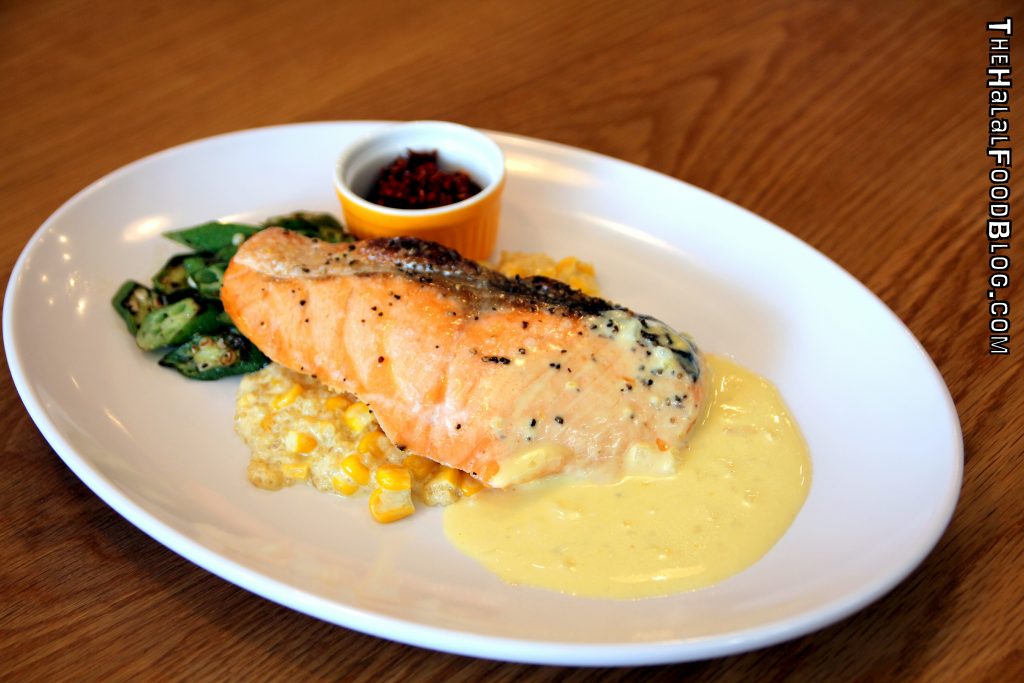 Looking for some options from the ocean? The Baked Norwegian Salmon might interest you. Not only because the salmon is tasty but the accompanying components on the plate are pretty interesting too!
There is also a Pan-Fried Norwegian Salmon on the menu which comes served with some Purple Sweet Potatoe Mash, Feta Cheese and Lemon Butter Sauce which I'm sure are tasty but I'm pretty sure these ones are a bit more unique.
The Baked Norwegian Salmon comes with a Quinoa & Corn Risotto, Sauteed Lady's Fingers and this really POWER Hae Bee Hiam!
The Quinoa & Corn Risotto was actually a really big surprise. It was an interesting combination that was actuually really tasty! The Sauteed Lady's Fingers were okay-okay (don't worry they are not mushy!) but the star was the Hae Bee Hiam! Hae Bee Hiam is essentially a dried shrimp sambal and the version they make at The Royals Cafe was really power. Not only was it packo full of flavour, it also had an interesting texture that was almost crispy! Definitely a must try for all Hae Bee Hiam lovers!
If you're looking for other Western dishes on the menu, they also have a Classic Fish & Chips (including a version with Italian Sausage!), Grilled Chicken Chop and also some Braised Lamb Shank too.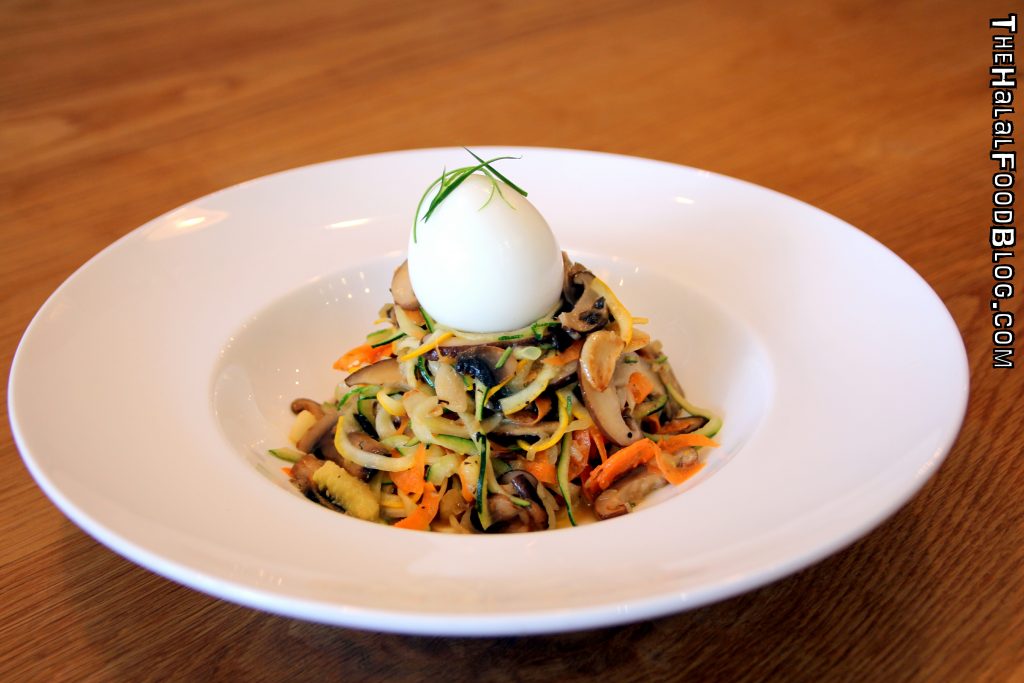 There's that word again – ZOODLE!!
Okay lah I think we have teased you enough lah right 😛
In case you don't know what a Zoodle is… well, would you believe me if I told you that it's actually made of vegetables? (which makes it quite puzzling that it's listed in the Pasta section of the menu!)
Zucchini + Noodle = Zoodle!
Yes – Zucchini is shredded so that it resembles noodles! Talk about healthy alternatives right LOL this is like literally eliminating carbs but you still feel like you're having noodles 😛
So now you see what we mean by 'noodle' right 😀
It's actually pretty creative right? And it's actually a really tasty dish too! The vegetables are stir-fried and the mushrooms give it a nice earthy flavour. Once you get that Volcano Egg open, enjoy all those flavours together for maximum enjoyment!
Oh, and you know that part where we mentioned that this dish is listed in the Pasta section? We actually think it might be better suited if it was listed in the Starters section along with the other Zoodle dish – the Baked Salmon Zoodle Salad – because after all, this is kinda like a warm salad. A creative, delicious, warm, Zoodle salad 😛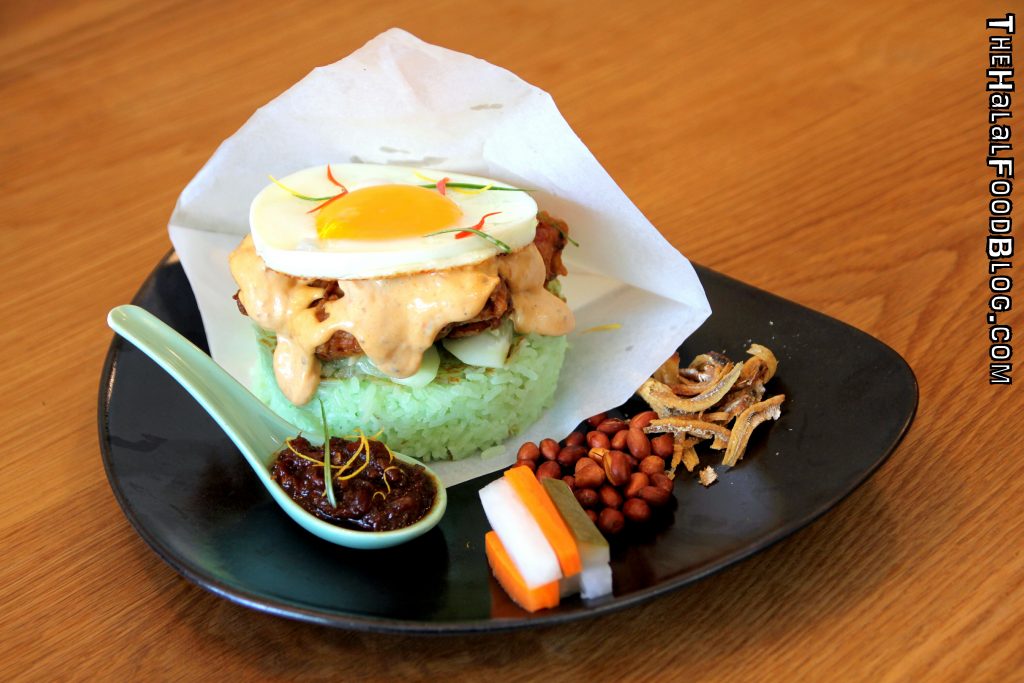 Not to be outdone in the recent Nasi Lemak Burger craze that has hit our shores, The Royals Cafe just so happens to have their own version too! They have an actual Nasi Lemak dish on the menu of course – this is just dressed-up a little to make it look a bit more spectacular and a lot more Instagram-mable 😛
You've still got that coconut rice that forms the 'buns' of the burger along with a fried eye, cucumbers and some sambal mayo to go along with a crispy chicken cutlet. The ikan bilis and peanuts are served on the side along with some (very creatively arranged) achar and also some of the traditional Nasi Lemak sambal which does have that kick that we all love from our Nasi Lemak sambal!
Okay lah if you're no longer for all this Nasi Lemak Burger craze, you can still order the usual Nasi Lemak of course. They also have a few other Local favourites like Nasi Lemak with Ayam Masak Merah and also their Signature Nyonya Mee Siam which is a MUST TRY!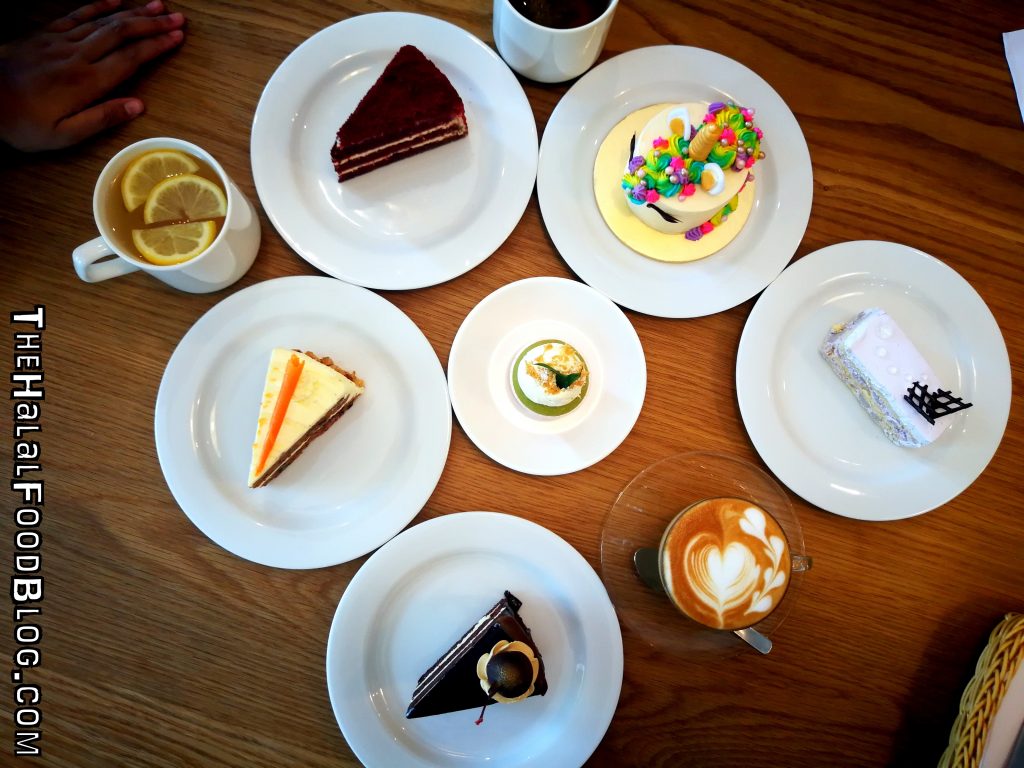 There's no way you could visit The Royals Cafe and not enjoy at least a few desserts from the plethora of choices on the menu. They've got something for everyone whether you're looking for cakes, tarts, puffs or just a refreshing beverage to sip on as you while away the time.
A special mention must be reserved for their Mini Unicorn Cake! It's sooooo pretty!
It's a rainbow cake that's given the magical treatment all Unicorns are known for. Just look at that intricate piping work! This is sure to be a hit not only or the kids but methinks many adults (and their Instagram accounts too! 😛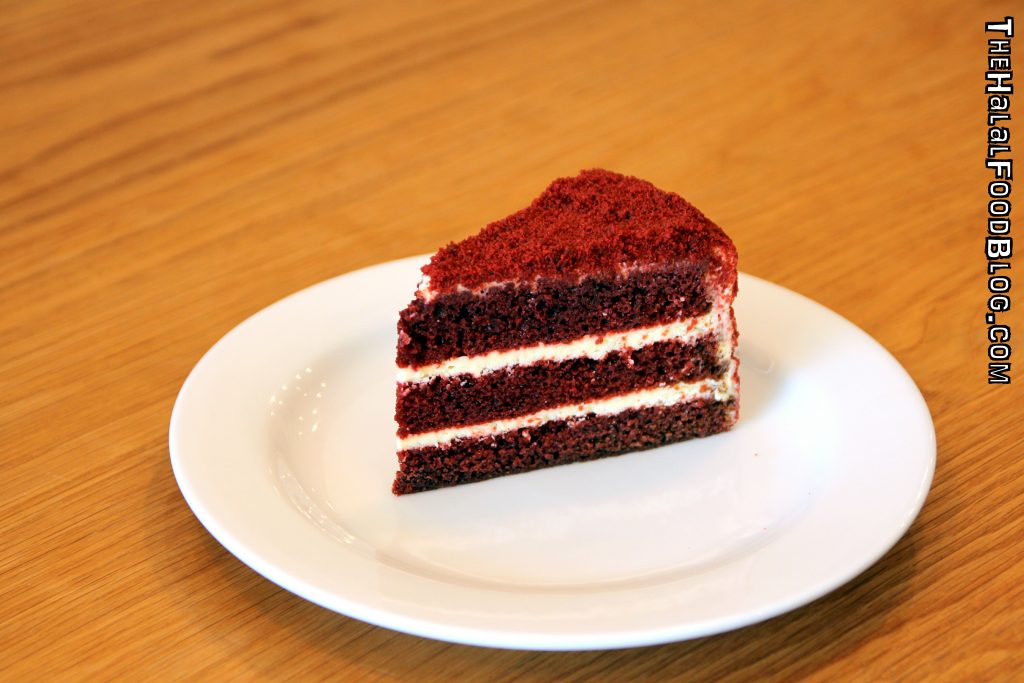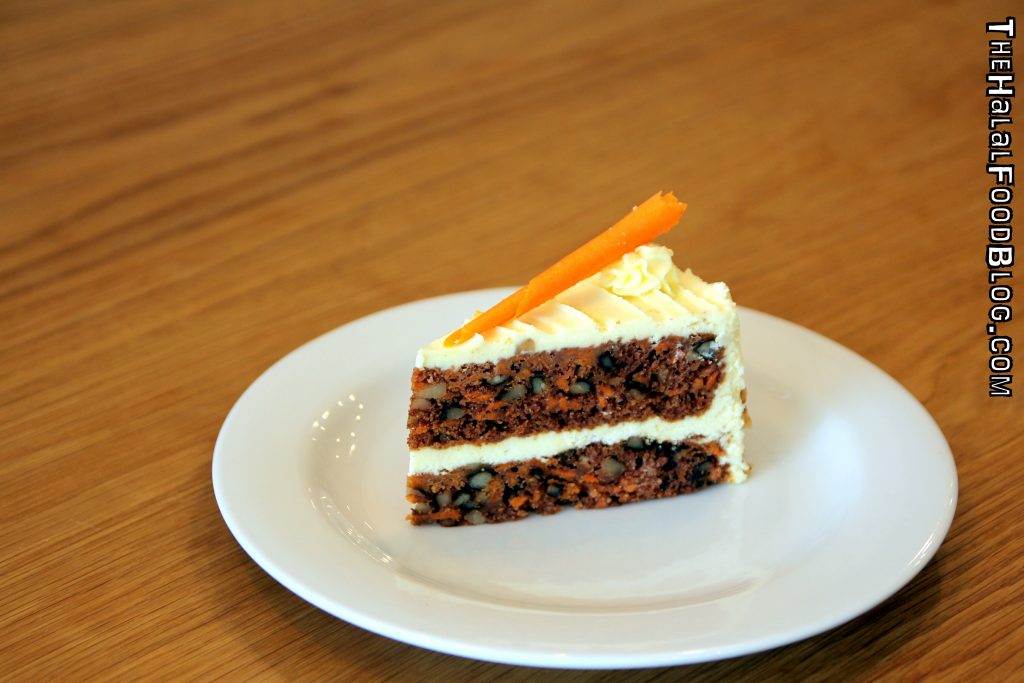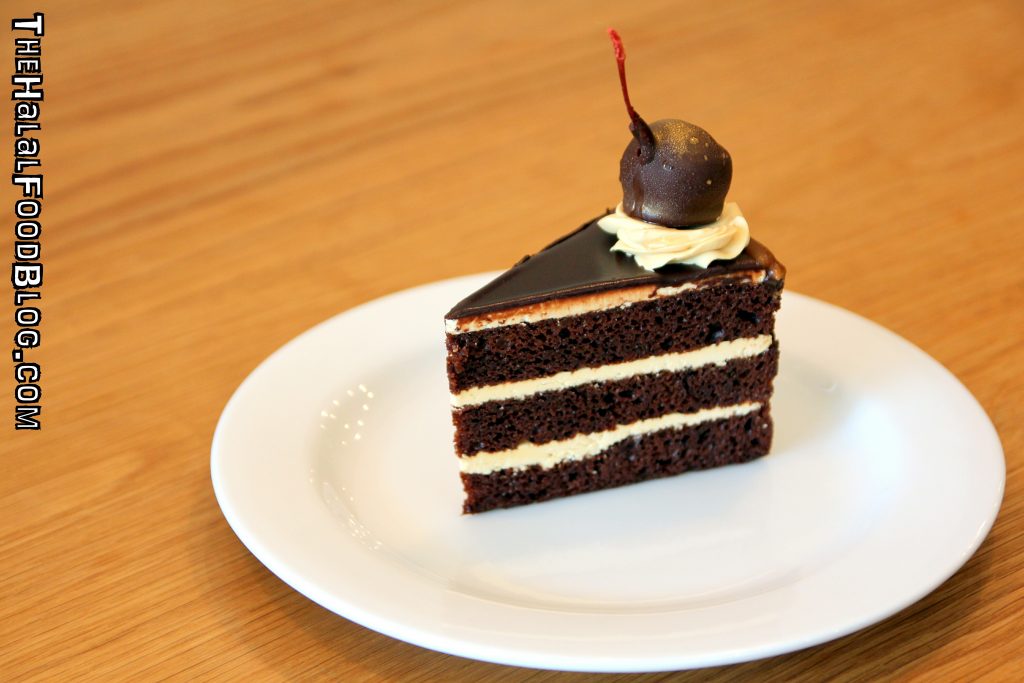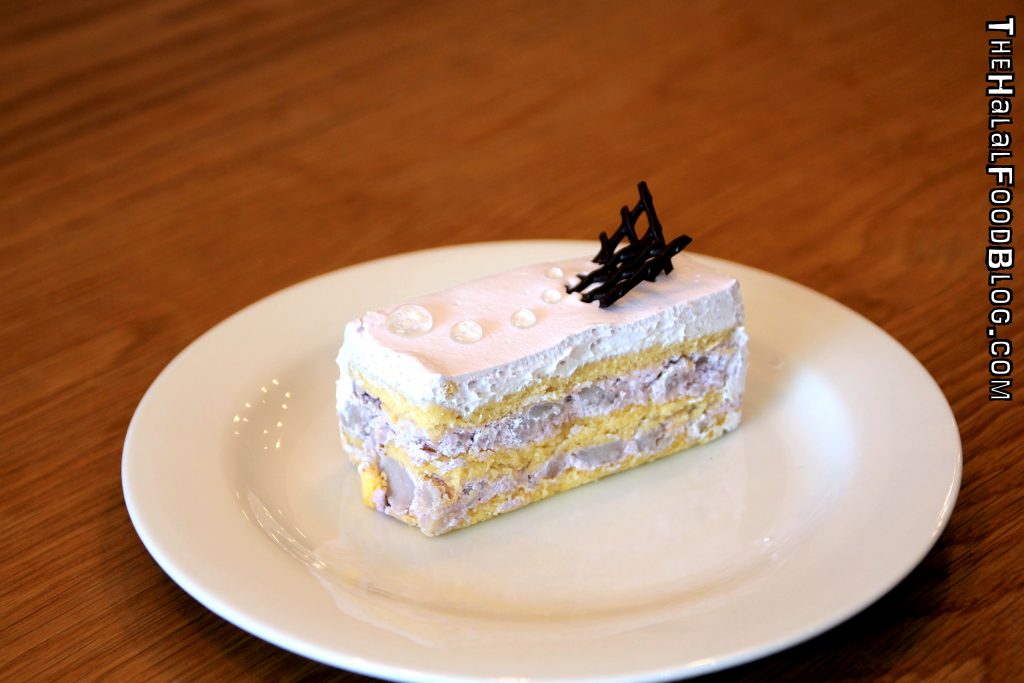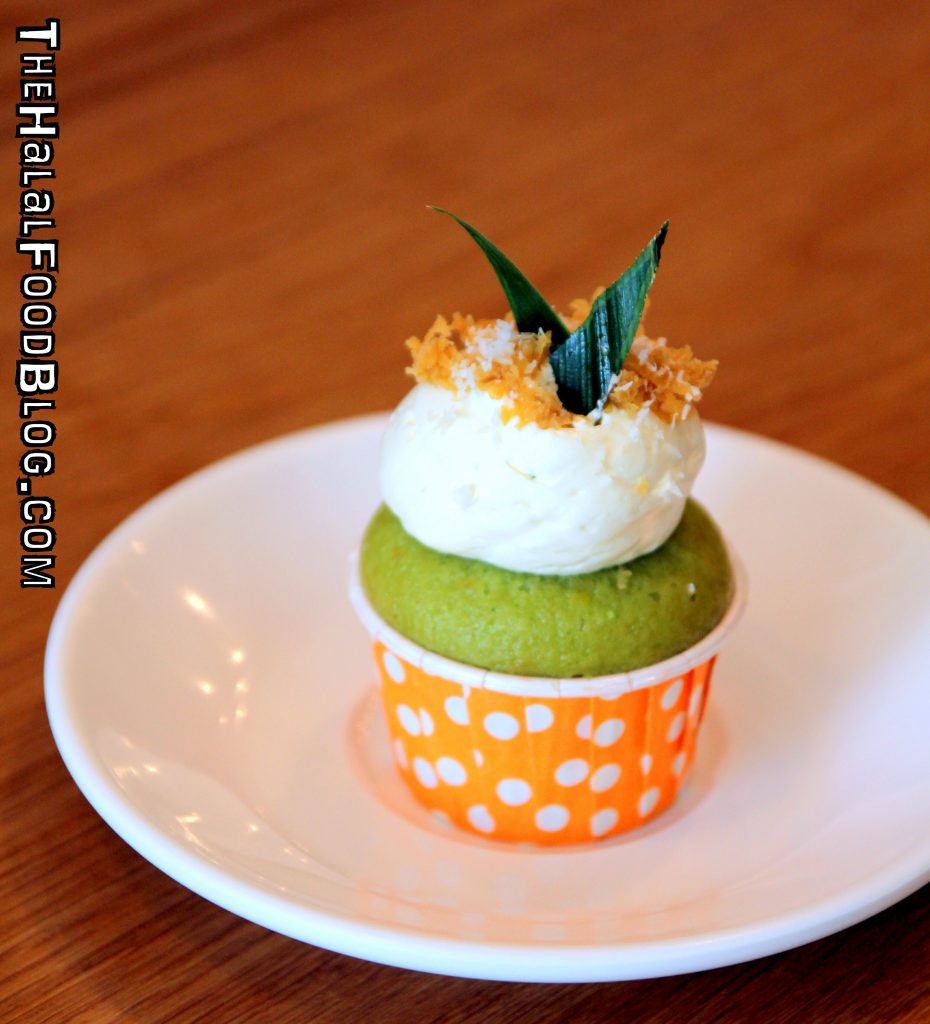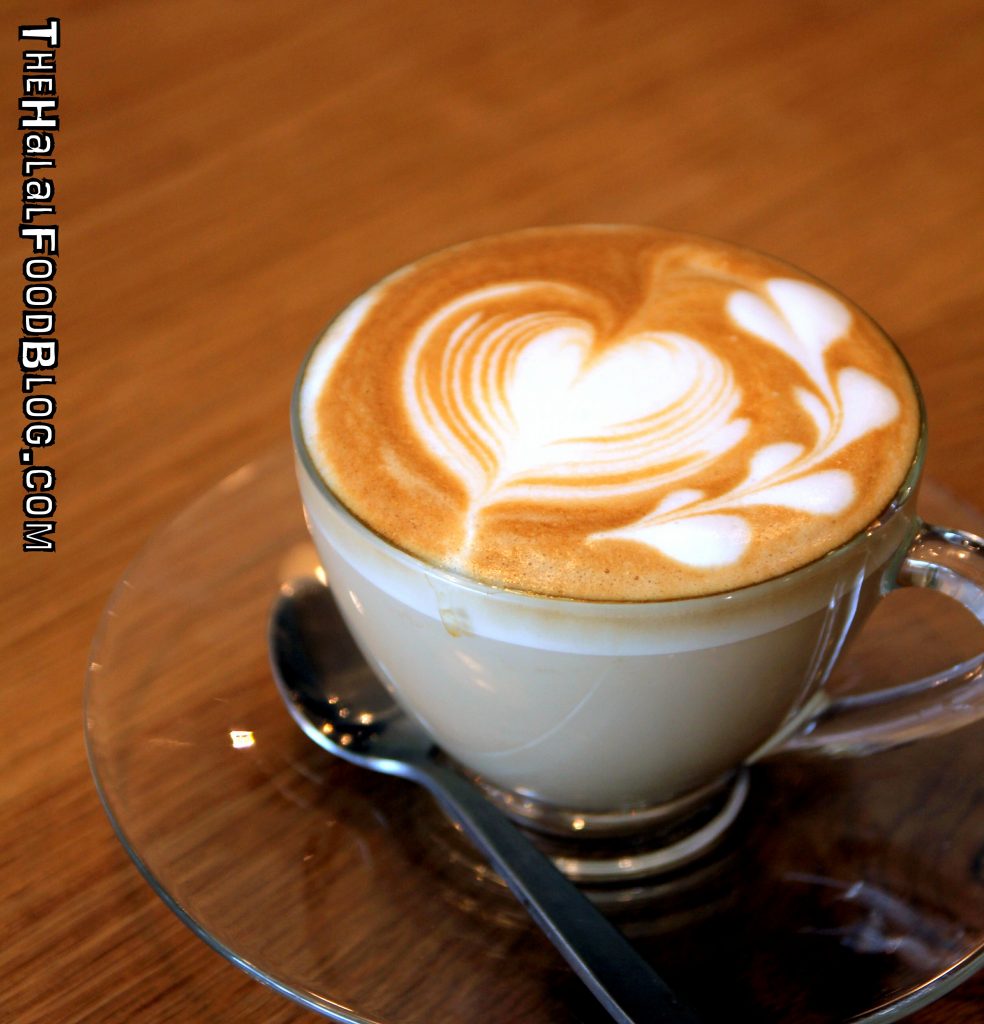 As you can see, quite a wide range of cakes to choose from. Both Western and Asian flavours abound and you will probably want to have more than one for sure 😛
Be sure to check the display to see what's available (it varies) and also for any specials!
We've only just scratched the surface of what's available on the menu at The Royals Cafe and you can be sure we're looking forward to our next visit. I think it's safe to say that this unassuming cafe holds more than you might expect when you're looking in from the outside.
The next time you re passing by Siglap and you see The Royals Cafe, perhaps you might consider dropping in to treat yourself 🙂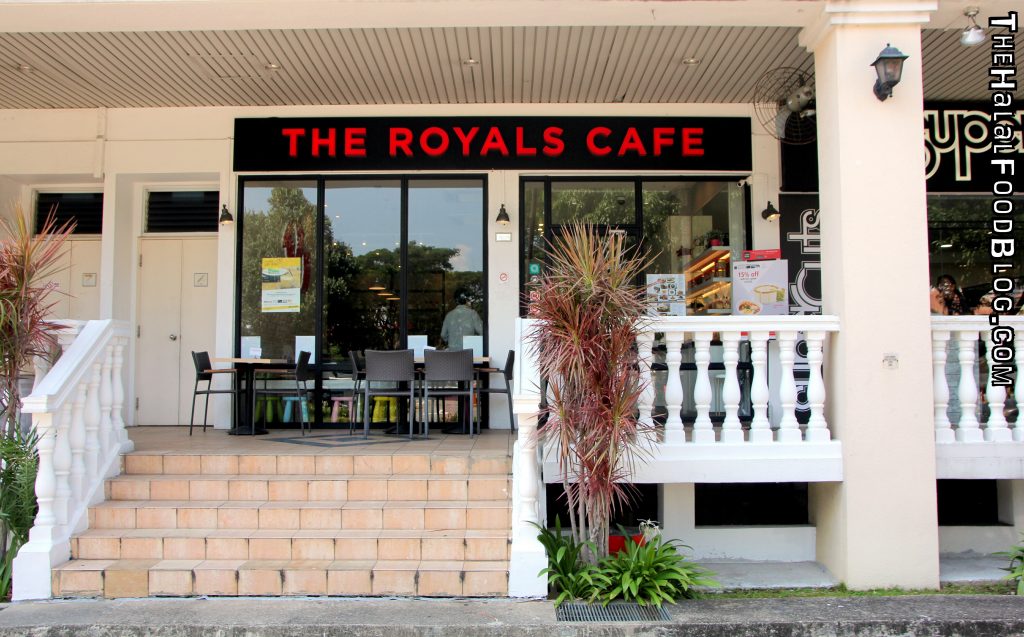 The Royals Cafe
19 Upper East Coast Road
Crescendo Building
Singapore 455209
Tel: 6445 6457
www.royalcakes.com
Facebook: www.facebook.com/TheRoyalsCafe
Instagram: www.instagram.com/theroyalssg

All information (including prices, availability of item on menu and Halal status of establishment) are accurate at the time of posting. All photos used in this site are property of The Halal Food Blog unless stated otherwise.