I actually love noodles. And I mean I REALLY love noodles!
Yeah I'm fussy about most of my food and that includes noodles but there's always room for Ramen and the fact that I've tried only one before (and it sucked), makes we wish there was a place that offered me another chance to try it.
And now, here it is – The Ramen Shop.
The Ramen Stall has actually been around for awhile, tucked in a little corner of North Bridge Road. I'd passed by a few times without even realizing until someone pointed it out to me. But at that time, it was only a 'No Pork No Lard' kinda joint with no Halal certification yet.
Well, it's a good thing they changed their stance about that and after a long and eager wait, The Ramen Stall is now officially certified Halal which means it's time to attack! LOL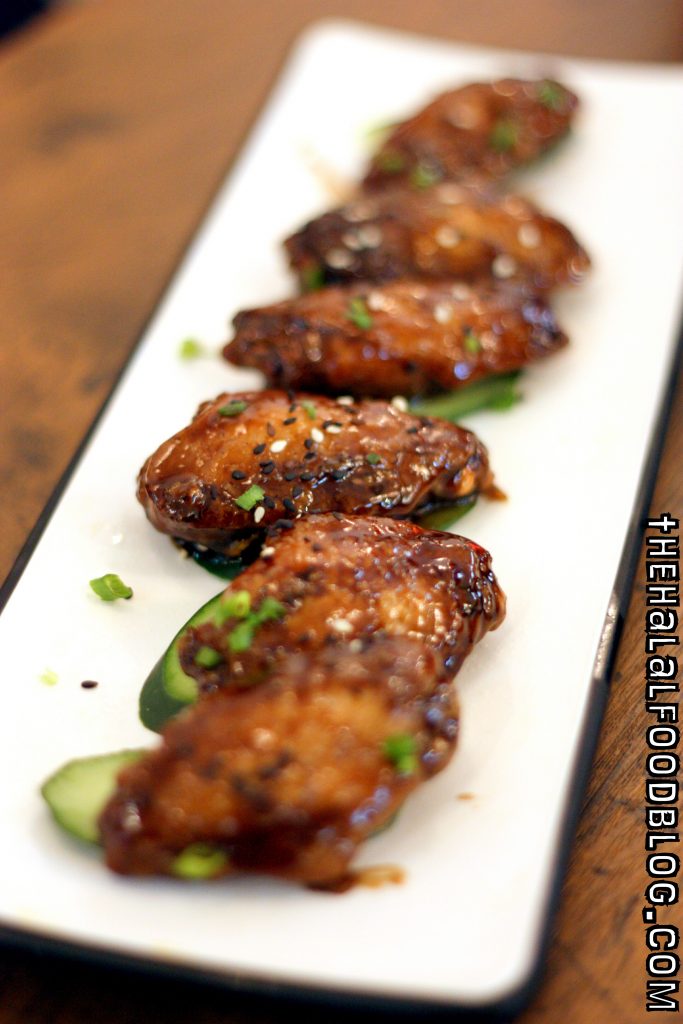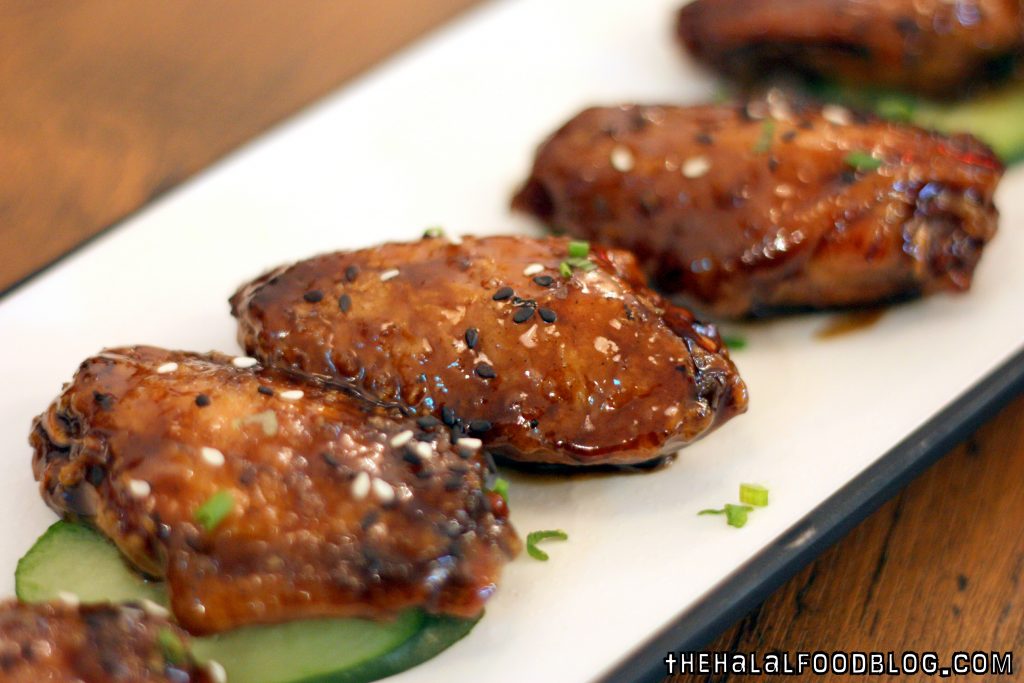 Before I got to the actual ramen, I decided to be my usual greedy self and order up some starters before the main course. And being so #PBG, I ordered not just one but TWO starters LOL
One of them was the Cola Wings which I had actually heard about from Mein Bruder.
I guess the very idea itself is quite interesting – Chicken Wings marinated and grilled with cola. Hmmmm….
Well, I'm not sure what cola they use but I quite like this dish. The chicken was well-cooked and still tender and juicy. The wings are not just marinated with cola but they also baste and glaze it with cola when they grill it which results in a nice and sweet/savoury sticky outer layer. Definitely a great bite with a very unique flavour. We'd tried Coffee Chicken before but Cola Chicken is definitely a first.
Anyways, it's all winglets (which is great if you're a winglets fan like I am) and there are 6 pieces to a serving so it's meant for sharing (don't be #PBG like me okay LOL)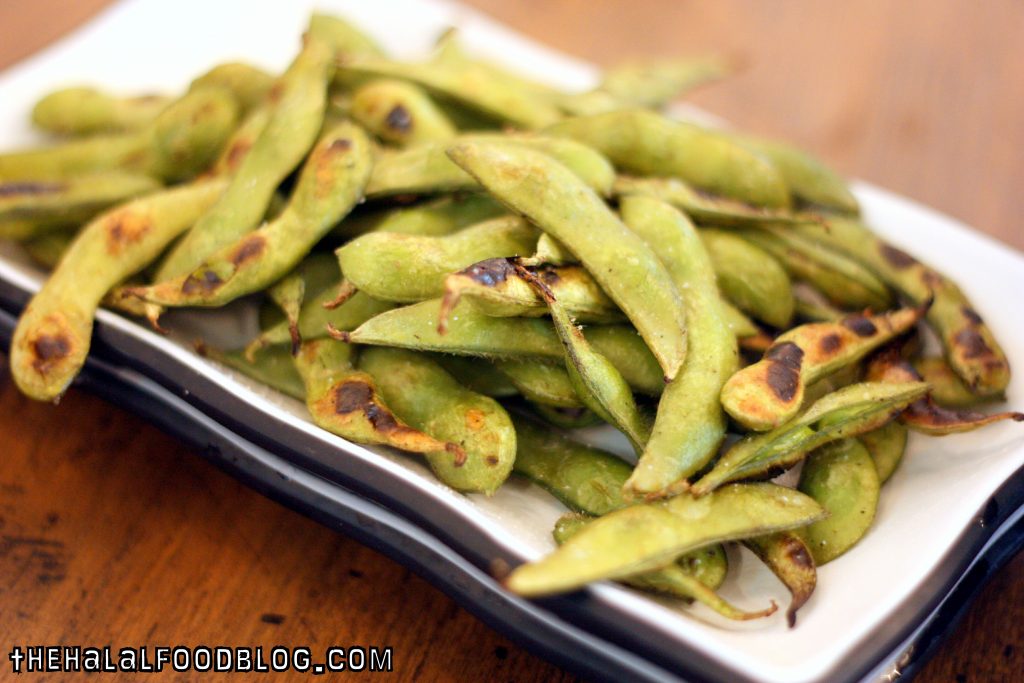 Did you know that Edamame is actually soybeans that have not fully ripened?
We've had Edamame before but this Grilled Edamame is definitely something else (in a good way).
The Edamame is still boiled but when ordered, they're put on the grill for a good few minutes to give a little bit of a char. The grilling plus a dash of salt seems to really enhance the flavour of these little green pods. I enjoy eating the normal boiled Edamame but I think if given the choice, I'll opt for the grilled version anytime after this!
But again, I say, this is a portion for sharing okay! LOL
I think when they sent over the Grilled Edamame (which came after the Cola Wings), I could pretty much see the looks on peoples' faces which said something along the lines of "Eeeeeeee…. tamak lah this fella. PBG to the max!"
And speaking of which, the tables are pretty close-by to each other so you'll not just be (literally) rubbing elbows with the people next to you but you'll probably be able to hear what everyone is saying so please be careful with what you talk about or say LOL I could literally hear every word the couple beside me said but more on that later 😛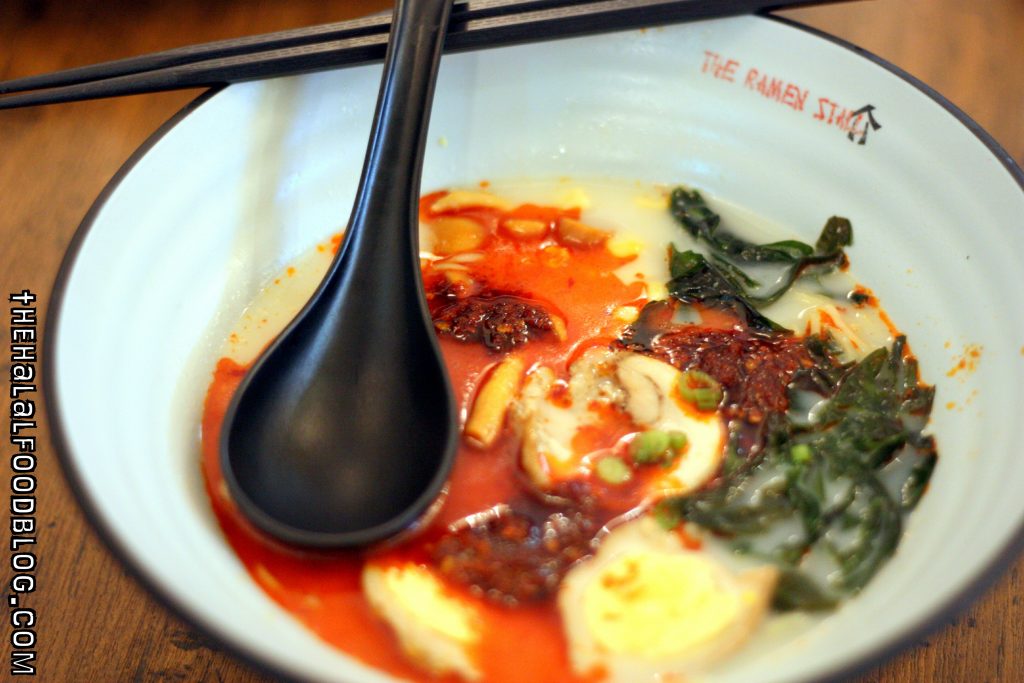 After such a long wait, I wanted to choose a Ramen which appealed to me and something I would enjoy.
It had to be tasty. It had to be yummy. It had to be… special.
They have like10 different Ramen types to choose from on the menu (including both dry and soup versions). I contemplated trying the Chicken Cha Shu Ramen or perhaps the Mini Abalone Ramen but in the end I ordered what was supposedly the signature Ramen dish there – The Volcano Ramen.
When you order, they will ask you to choose the spiciness level of the Volcano Ramen with 1 being the lowest and 3 being the highest and most spiciest so obviously I chose Level 3 because I am a hero.
The Volcano Ramen comes with some minced chicken, a slice or two of chicken cha shu, corn nibblets, bamboo shoots, seaweed, braised egg and of course, the 'volcano' chili paste.
I have to say that I quite enjoyed the Volcano Ramen. The chicken-based broth was actually very flavourful and tasty (they apparently don't add any MSG which is a big plus of course) and of course all the add-ons made it a very satisfying bowl of ramen.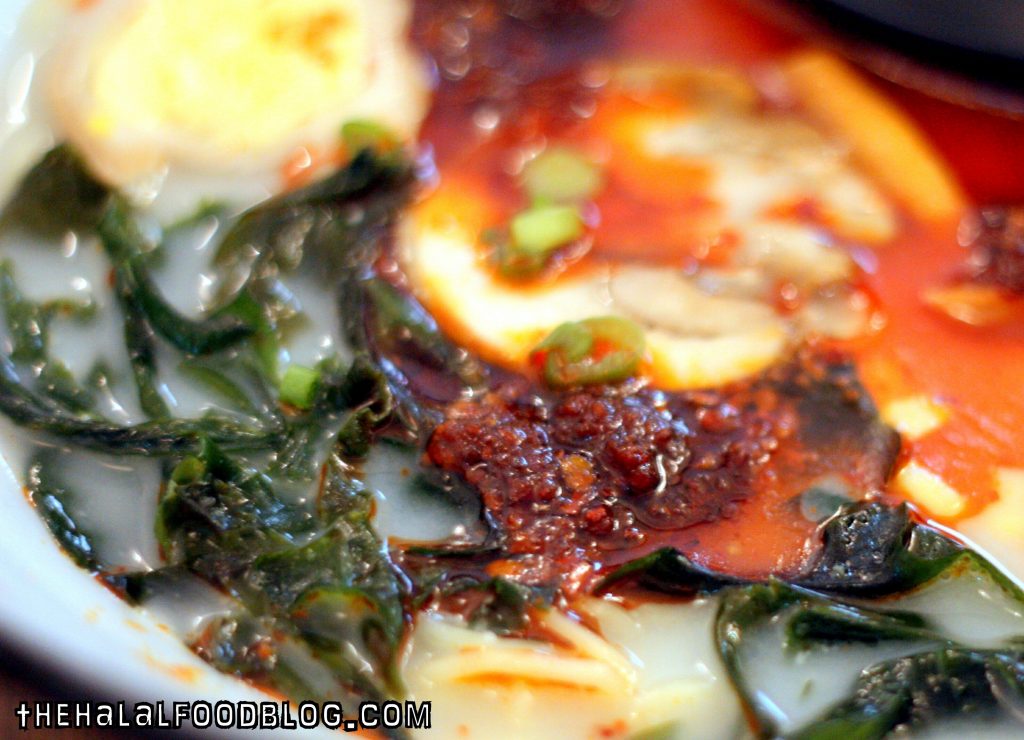 But how spicy was the 'Volcano' chili paste?
I honestly thought it had a little bit of a spicy kick to it actually. I mean, it's not spicy until the point that you're gonna start asking for iced water or anything like that but I guess you can still detect a bit of heat. The chili paste is made from Red Chilies and Dried Indian Chili Padi based on the menu. Sounds spicy right?
But when I posted a photo on our IG on what I having, almost all the comments were along the lines of 'the Volcano Ramen not spicy enough' LOL seriously I'm not kidding that's what everyone was saying!
But on the other hand, I guess everyone has differing tastes and differing spicy level tolerance.
Case in point – the couple at the table next to me.
Remember I said that you'll pretty much be able to hear what the people around you are saying? Well, I was not eavesdropping but I could make out 2 things that they said and I am literally quoting here.
The first one was "Luckily I took Level 2" which shows that some people actually do find it quite spicy. And the second one was "So much better than Ramen Ten sia!" and yeah they were right about that! Remember I mentioned that I tried ramen only once before and it was disappointing (to say the least), well, that meal happened to be at Ramen Ten and I totally agree that The Ramen Stall totally comes up tops when it comes to ramen!
Adam's Verdict:
Volcano Ramen 3.5/5 — Cola Wings – 3/5 — Grilled Edamame 4/5
With all that said and done, I'd like to point out that after my solo visit, I actually dropped by again the next evening with Mein Bruder (yeah we all gila like that) and noticed that consistency might be a bit of an issue. For example, the Cola Wings on the second visit were bland and barely warm then they were served. A severe case of not enough flavour (looks like they rushed the cooking?).
Well, they have plenty of other stuff to choose from on the menu including Sushi, Sashimi, Kushiyaki (Grilled Skewers), Tempura, Grilled Meats and Seafood and Rice Dons among other things (I had the Cha Soba on the second visit but no camera so I didn't snap any pics for an actual review).
I guess it looks like we will be visiting The Ramen Stall a few more times because there seems to be quite a lot of interesting items on the menu we'd like to try! And the great thing is that it's open til late! It closes at 6am so it's perfect if you're having those late night supper plans.
PS here's a tip – order the $2.00 soft drinks which are refillable! (Don't say we no say ah!)
787 North Bridge Road
Tel: 66550800
www.theramenstall.com.sg
Facebook: www.facebook.com/ramenstall
Instagram: @theramenstall
Operating Hours:
5.00pm til 6.00am Mondays to Fridays
12.00pm til 6.00am Saturdays, Sundays and Public Holidays
All information (including prices, availability of item on menu and Halal status of establishment) are accurate at the time of posting. All photos used in this site are property of The Halal Food Blog unless stated otherwise.
---
The Ramen Stall offers 10% off for all FRIENDS Card holders. Valid with minimum spending of $50. Not valid for purchases made on weekends, public holidays or set meals. Not valid with any other promotions, discounts or vouchers.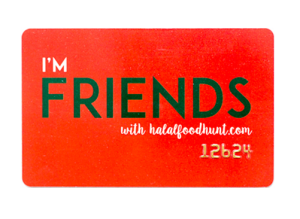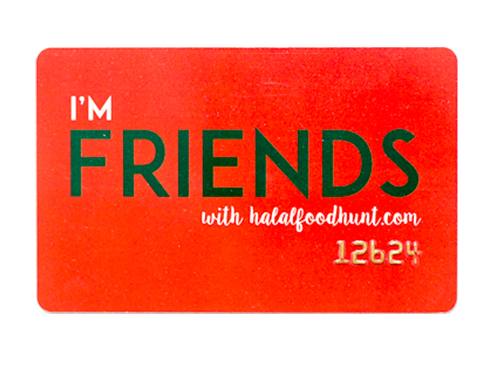 Get your FRIENDS with halalfoodhunt.com Rewards Card now at only $18/year and unlock discounts at over 60 halal restaurants, cafes, bakeries including online e-commerce businesses in Singapore. For a full list of where you can enjoy your card, click here.