Yeah it's been quite awhile since our last installment in our The Quest For Briyani series.
That's not to say that we haven't been eating Briyani… we have! But it's mostly been at Saffrons! LOL
Anyways, we are back with a somewhat surprising and impromptu entry into the series.
This time, we're visiting a place known more for its Prata than its Briyani.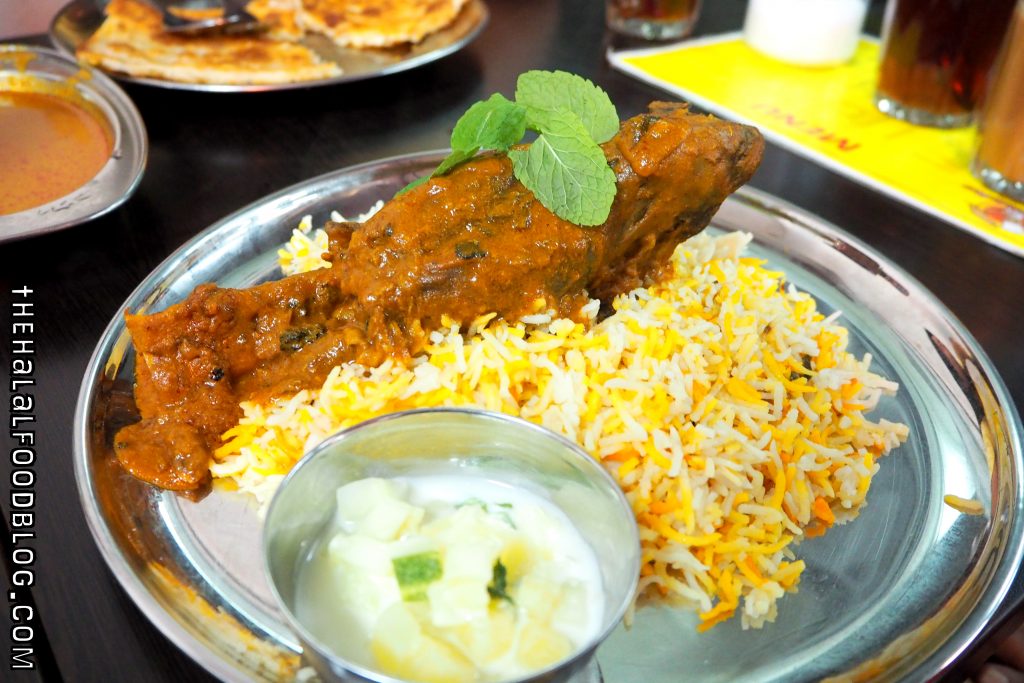 So my Aunty Donna says she wants to bring us to this makan joint near her place which has some pretty impressive makan. Little did we know that she was referring to none other than Springleaf Prata Place! Their original outlet (called The Prata Place) is in Thomson but they did open up a 2nd outlet at Jalan Tua Kong awhile back and this was the outlet we were visiting.
We had actually covered the specials Murtaburger and The Ultimate Murtabak some time last year if you can remember but now it was time to find out if the Briyani stood up to the test.
They do have the usual suspects like Mutton, Chicken and Fish Briyani on the menu but we saw something special up on the board so we went for it – The Lamb Shank Briyani.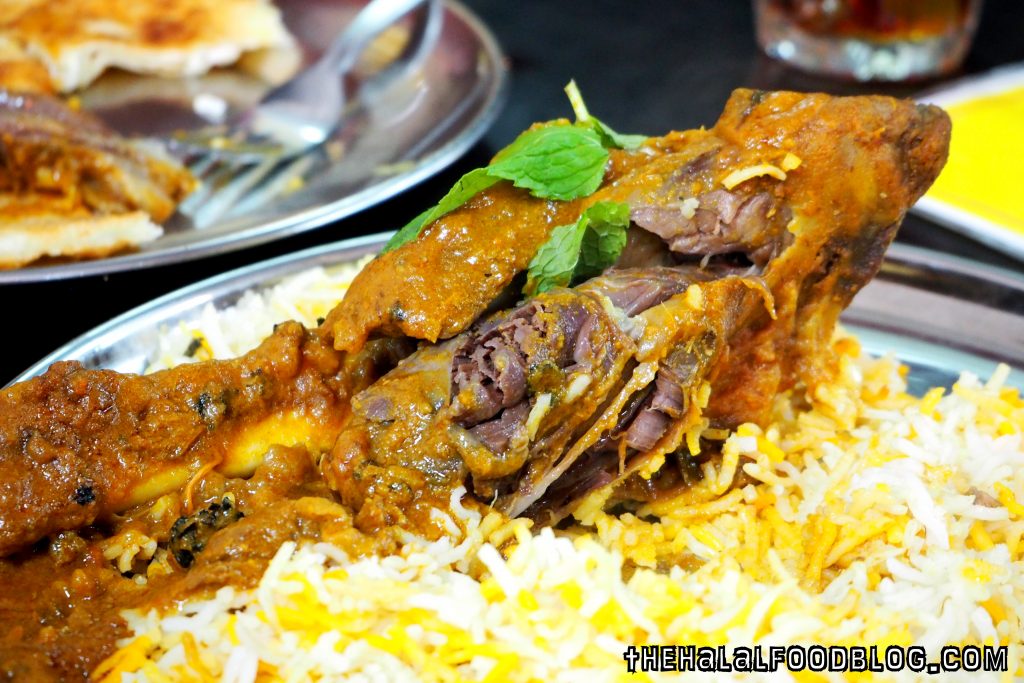 The lamb shank itself is actually quite a decent size and this means the serving of Briyani is actually quite generous. In fact, I think can share between 2 people also can.
And the lamb shank itself was actually very well cooked. Fork-tender and definitely goes well with briyani even though I found that the masala flavour was quite lacking overall. But unfortunately, the lamb shank is pretty much where it stops for me.
I found the rice quite lacking. I mean, it was cooked well and fragrant and fluffy and all that but it just didn't really have much flavour compared to other Briyanis that we've had. Maybe it's a different type of Briyani with subtle flavours or something I don't know but definitely was expecting more.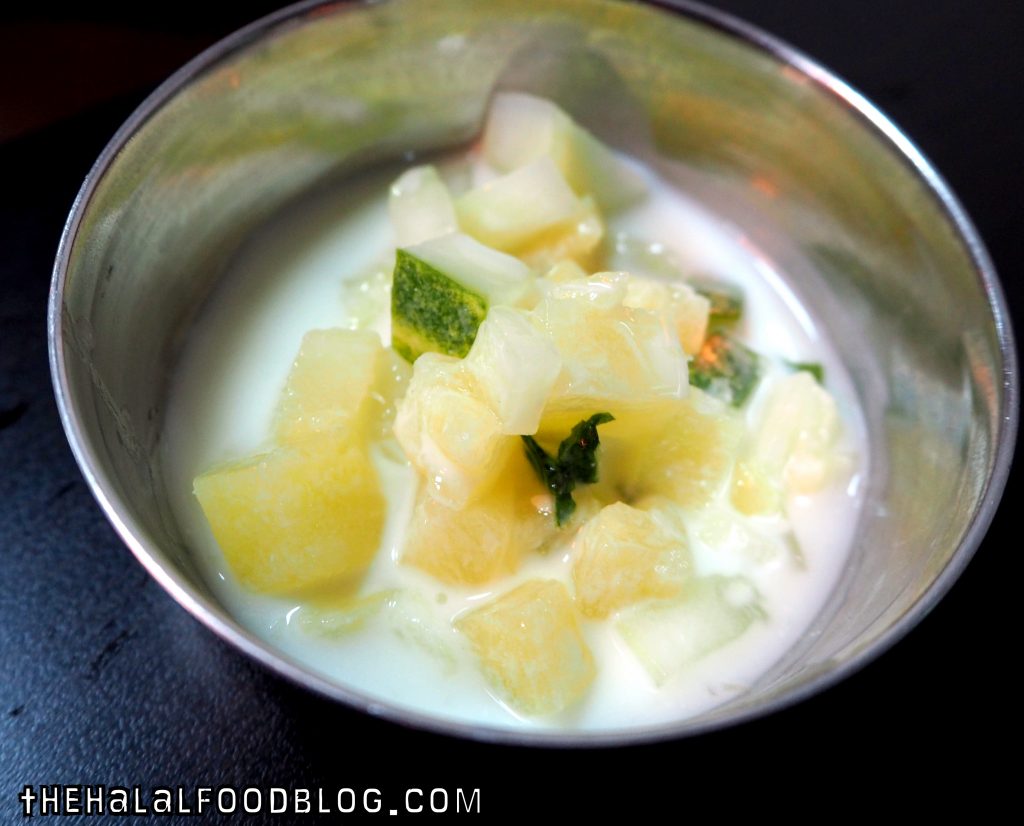 My Dad actually enjoyed the Pineapple Raita that came along with but it simply wasn't enough to save the dish for me. As much as I love lamb (especially a lamb shank!!), I guess I find this one not really worth ordering.
For the price of $14.90, I guess you're obviously paying for the prime ingredient which is the lamb shank.
But I guess I'd probably prefer to order one of the usual Briyani for between $6-$6.50 instead. Can order 2 plus some drinks too LOL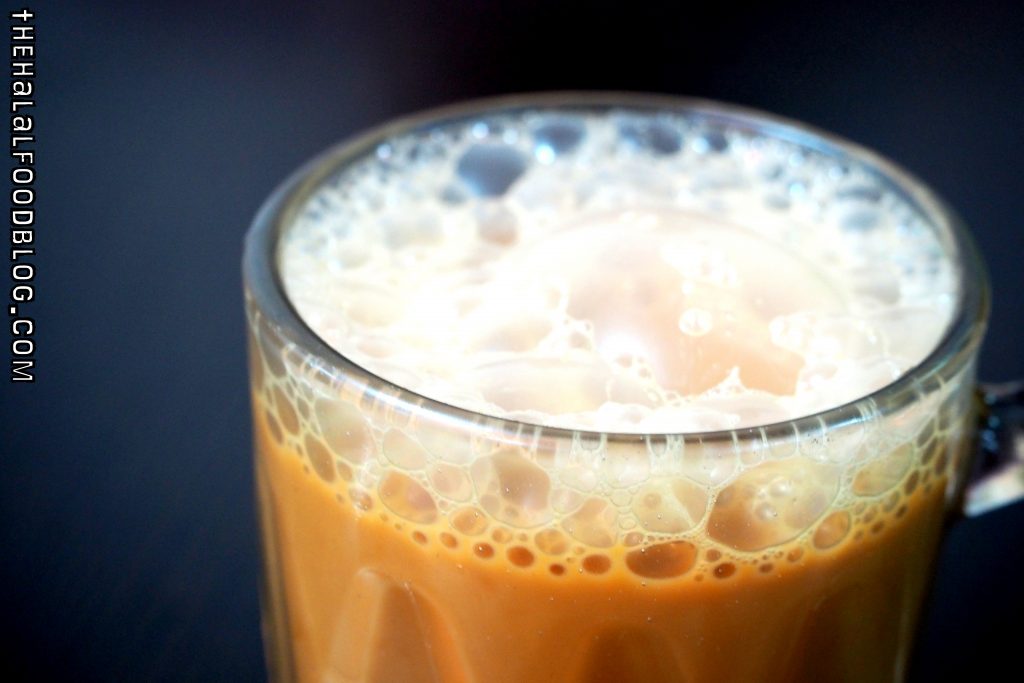 And speaking of drinks, I had the Teh Tarik. I wish I had ordered it with more sugar.
Come to think of it, I wish I had ordered something else. Maybe the Lassi would have been a better choice.
Adam's Verdict:
Lamb Shank Briyani 2/5 — Teh Tarik 1.5/5
Dad's Verdict:
Lamb Shank Briyani 2.5/5
Mum's Verdict:
Lamb Shank Briyani 2/5
I guess Springleaf Prata Place is a great place especially if you're looking for a snack or some supper. But I reckon that I'll probably stick to the prata (they have over 40 varieties!!) next time.
57B Jalan Tua Kong
Tel: +65 86935393
www.theprataplace.com.sg
Facebook: www.facebook.com/realspringleafprataplace
Operating Hours:
7.00am til 11.00pm Daily
All information (including prices, availability of item on menu and Halal status of establishment) are accurate at the time of posting. All photos used in this site are property of The Halal Food Blog unless stated otherwise.