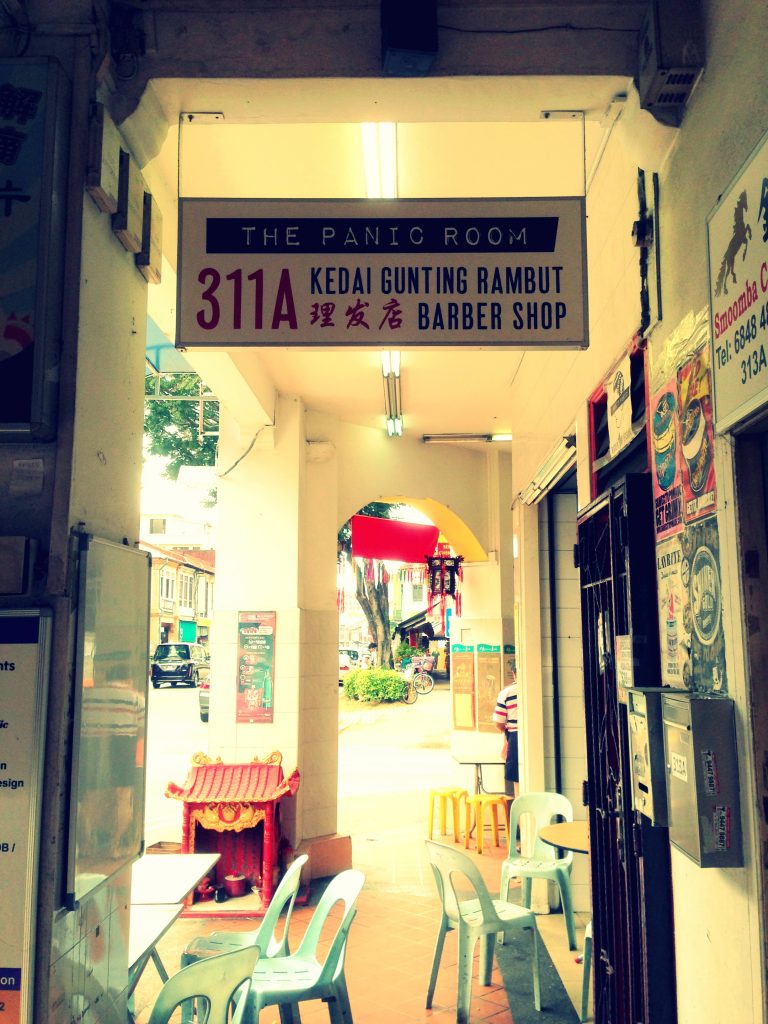 Eh. This one not makan leh!!!
LOL yeah lah once in awhile we wanna post about other lifestyle stuff pun okay right???
So if we are not makan-ing, we are busy looking handsome. And trust us, nowadays it's getting more and more important to groom yourself and well, be a gentleman so to speak. And if there's one thing a guy should have, it's a proper haircut.
It can be long. It can be short. Whatever style you want. Go for it. But just make sure you not anyhow just whack lah. Gotta have the professionals to do it right?
Well, allow us to introduce you to – The Panic Room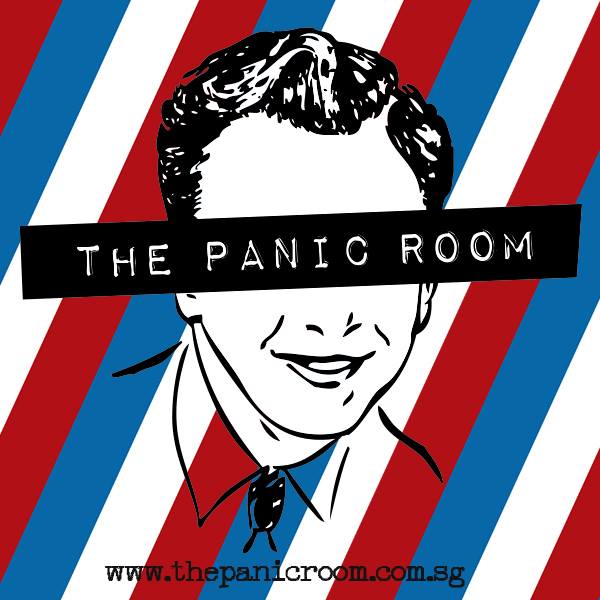 I'd been to a few other of the new and hip gentlemens' barber shops recently and I happened to chance upon The Panic Room when someone suggested I try it out. One day, I happened to be in the area (this is a true story) and I realized I had some spare time to get a haircut. Apa lagi right? Try my luck lah.
It's always recommended you get make an appointment at The Panic Room but I was in luck and they managed to squeeze me in. And as I waited, I was taken in by the whole place.
It had such a laidback and retro feel to it. Rustic and retro kinda decor. Cool music playing. All their products displayed among other old-school nick-nacks all over the place. Hell, they even had a Capcom arcade game in working condition in the corner lah! (You can challenge the big boss there if you feel brave LOL)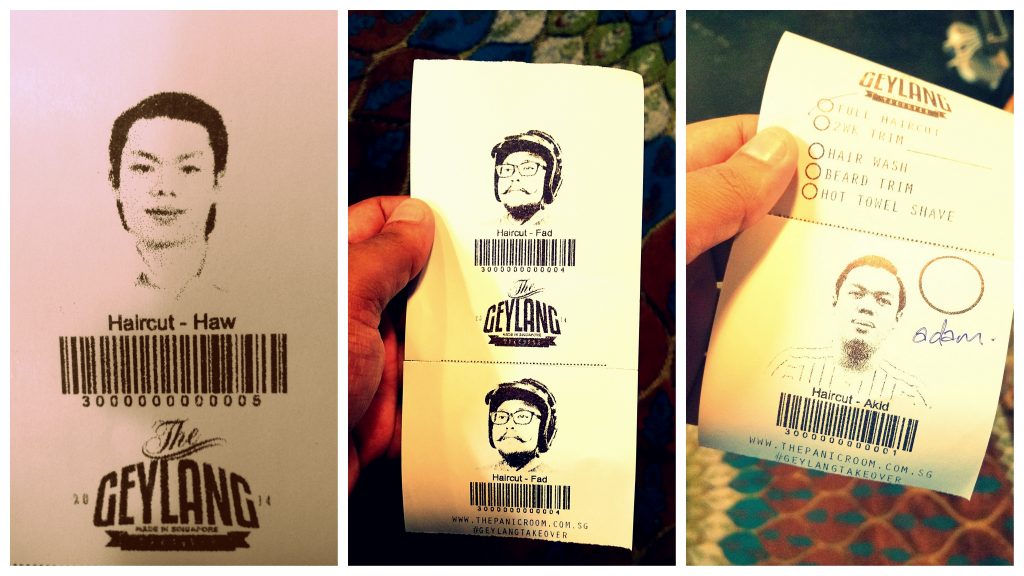 So I've been there 3 times and had my hair cut by 3 different barbers so far.
Most recently was Akid aka BamBam then there was Fad aka Boba Fadd and on my first visit, it was Haw aka… Haw.
And I have to say that all 3 times, I was very satisfied with my haircut!
They say they will try their best to make you handsome. So if you're already handsome before the haircut, just imagine how handsome you will be once they get through with you!
Yeah that's 1 minute and 52 seconds of my hair being cut. Riveting stuff right? LOL
Okay so my timelapse video didn't really go as well as I expected but maybe I'll try another one again soon.
And in case you missed it, check out the 2 special guests in the video.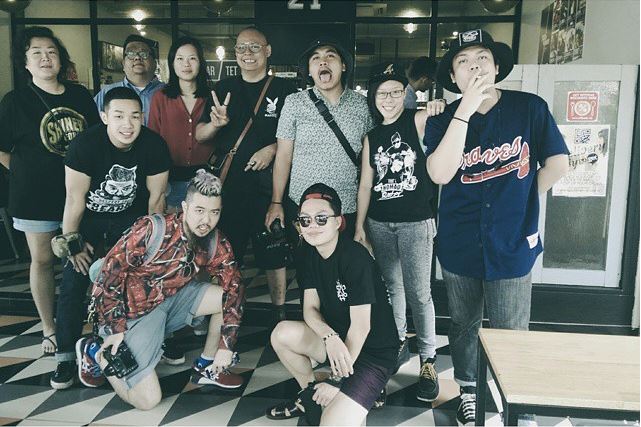 And there's the rest of the #PanicSquad or at least most of them I reckon.
Anyways I'm running out of things to say except that I guess I've found a place I actually enjoy going to get my haircut and it's always great to see the local entrepreneurs doing what they do and making a difference lah. You guys know that The Halal Food Blog always likes to #SupportLocal when we can right? Especially when it's a cool bunch.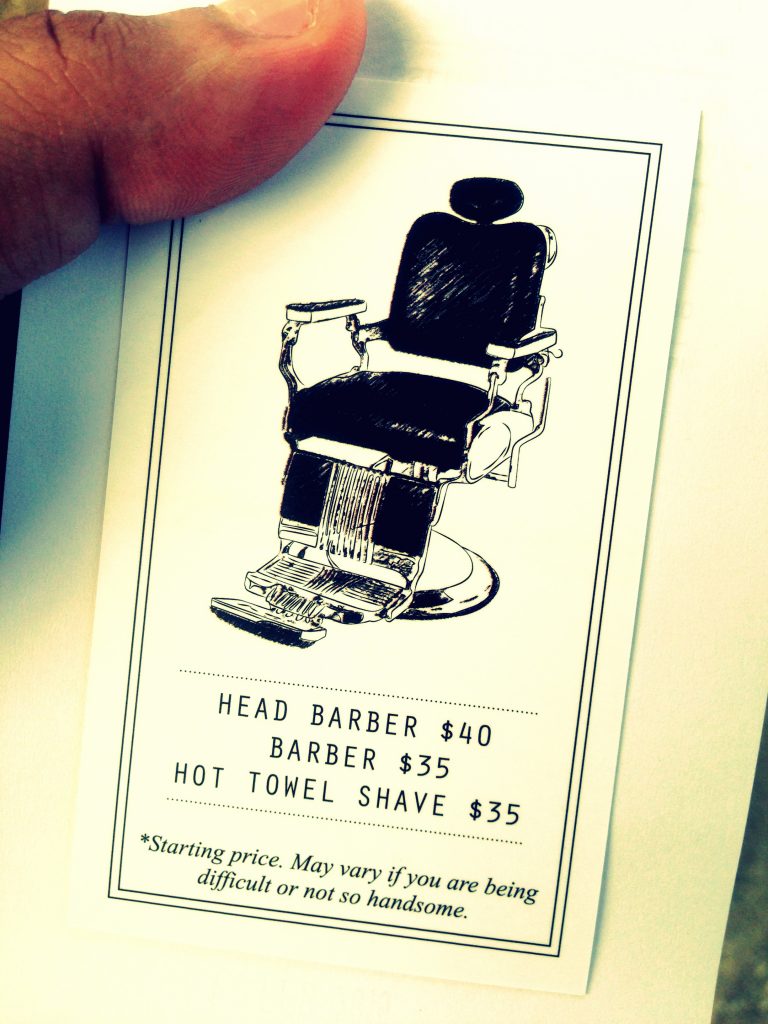 Check out their Instagram page for uber cool videos of haircuts, hunks and general nonsense LOL
And if you've read this far into the post, then I'd like to let you know to look out for a special contest on The Halal Food Blog where you can win yourself a haircut just in time to be handsome for Hari Raya and some cool The Panic Room merch too. So look out for it.
And remember… Don't Panic.
311A Geylang Road
Tel: 8228 9063
www.thepanicroom.com.sg
Facebook: www.facebook.com/thepanicroomsg
Instagram: @thepanicroom_sg
Operating Hours:
Mondays, Wednesdays, Thursdays til Saturdays – 11am til 9pm
Sunday – 11am til 6pm
Tuesdays & Public Holidays – Closed
All information (including prices, availability of item on menu and Halal status of establishment) are accurate at the time of posting. All photos used in this site are property of The Halal Food Blog unless stated otherwise.