So yeah we've taken quite a big liking to The Manhattan Fish Market in recent times. They have a great 'New and Bolder' menu launched recently which was really impressive. But let's not forget that they still have some oldies but goodies on that menu too!
Let's 'dive' in! Geddit geddit? *crickets*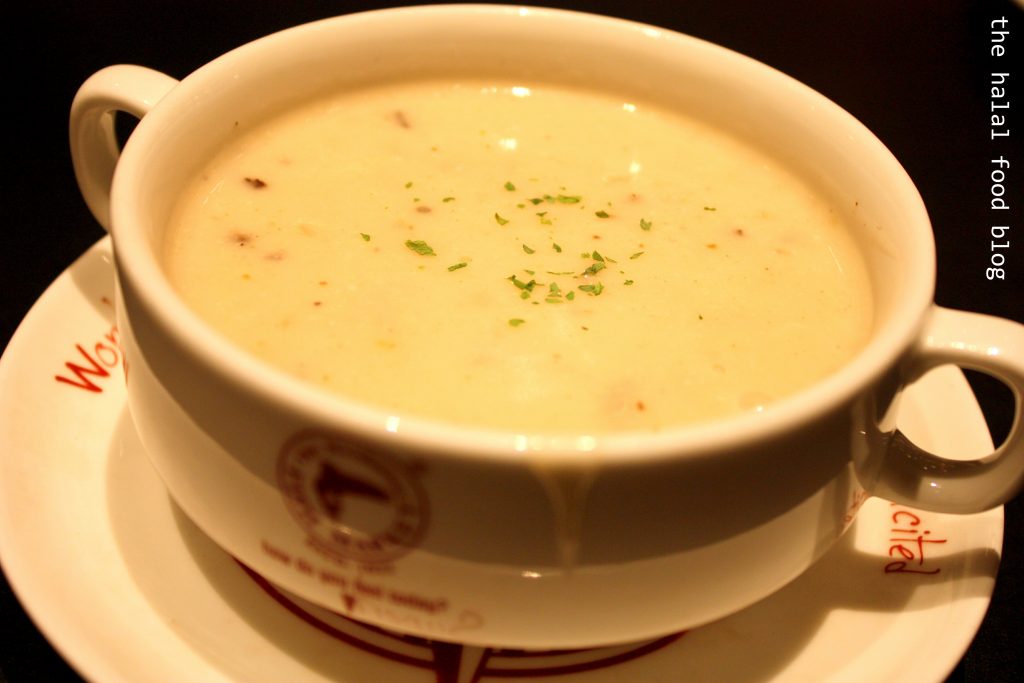 Hey hey hey come on you MUST admit that there is just something about Mushroom Soup that makes it one of the top choices when it comes to your appetizer/soup course right?
Cream of Mushroom Soup is a classic and the version at The Manhattan Fish Market is more than decent! Nice and creamy with a great flavour too! Pity there wasn't more actual mushrooms in it though. But hey it was still a great start to the meal!
But if this is not your thing then they have plenty of other choices too including some hearty Chowders!
We also had an appetizer platter called the Quad Platter but we started whacking it straightway that I didn't get to snap a picture of the whole platter LOL but not to worry we still have the individual shots of what makes up the Quad Platter.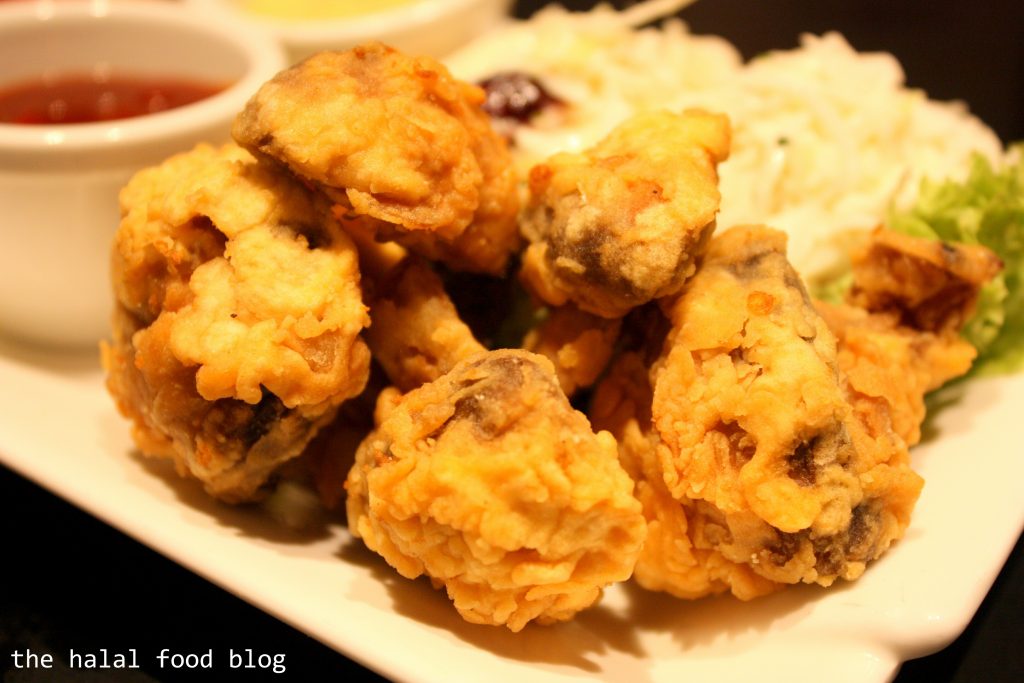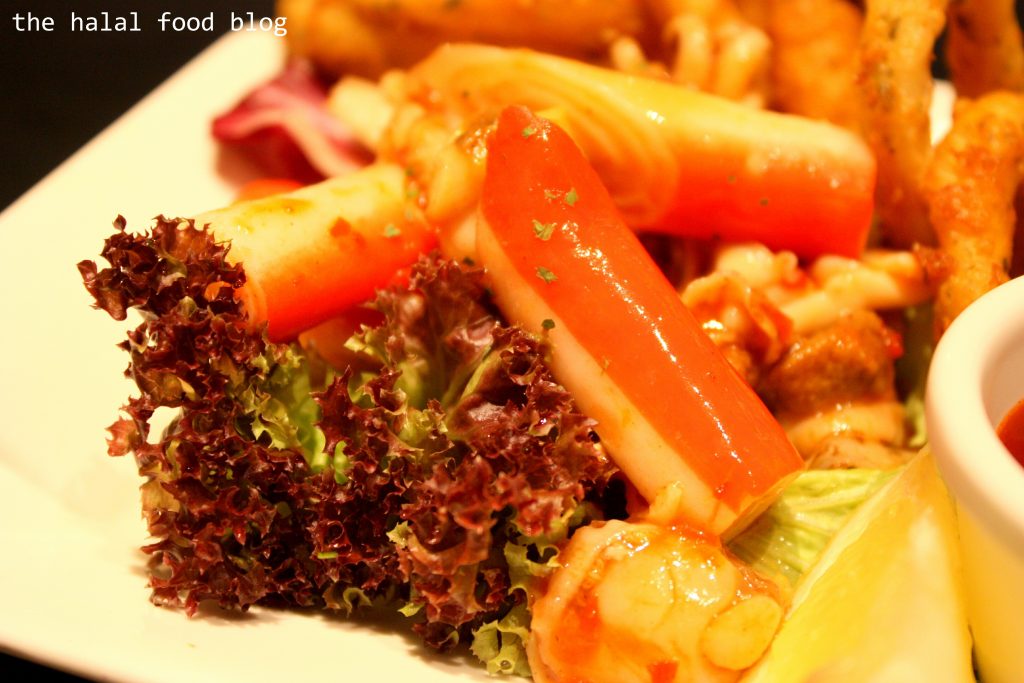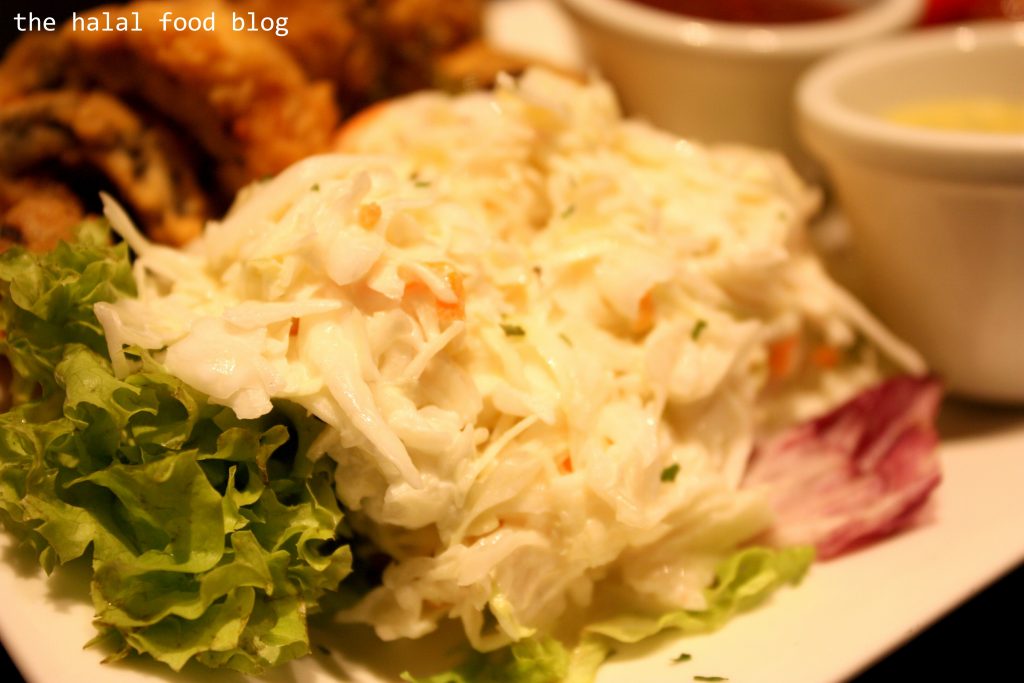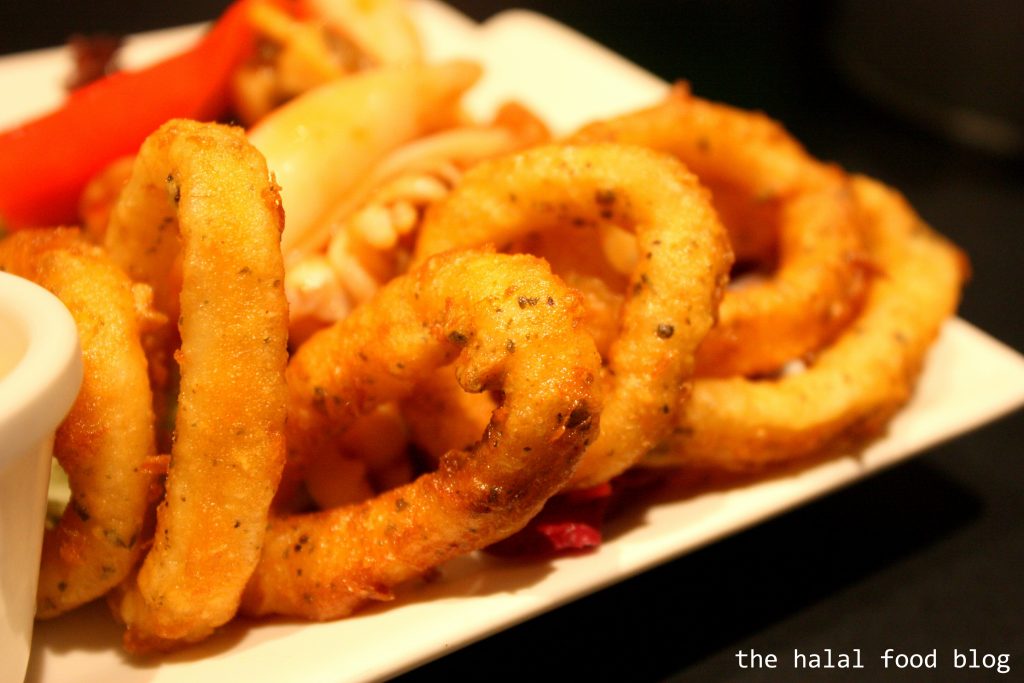 So not a bad way to start your meal! Appetizer platters are a really good idea because you get to sample a little bit of everything just in case you don't really know what you'd like OR you wanna try as many new things as possible OR you're just plain greedy (the last one is US by the way LOL) The Quad Platter ($13.95) is great for sharing too!
Stuff that is fried and battered is always a good thing so the Fried Country Mushrooms and Fried Calamari are always big hits. Of course they come with some dipping sauces for added enjoyment. The coleslaw was also nice but a tad on the sweet side probably because of the cranberries.
I think they one time I couldn't quite agree with was the Chilled Seafood Platter. You've got crabsticks, baby octopus, scallops and shrimp in there. I didn't mind that it was a cold dish (that's pretty common with seafood right) and the taste itself was not too bad. Maybe I'm too used to having my crabsticks deep fried. Hmmm anyways no need to think so much cos we still finished every single bite on that platter LOL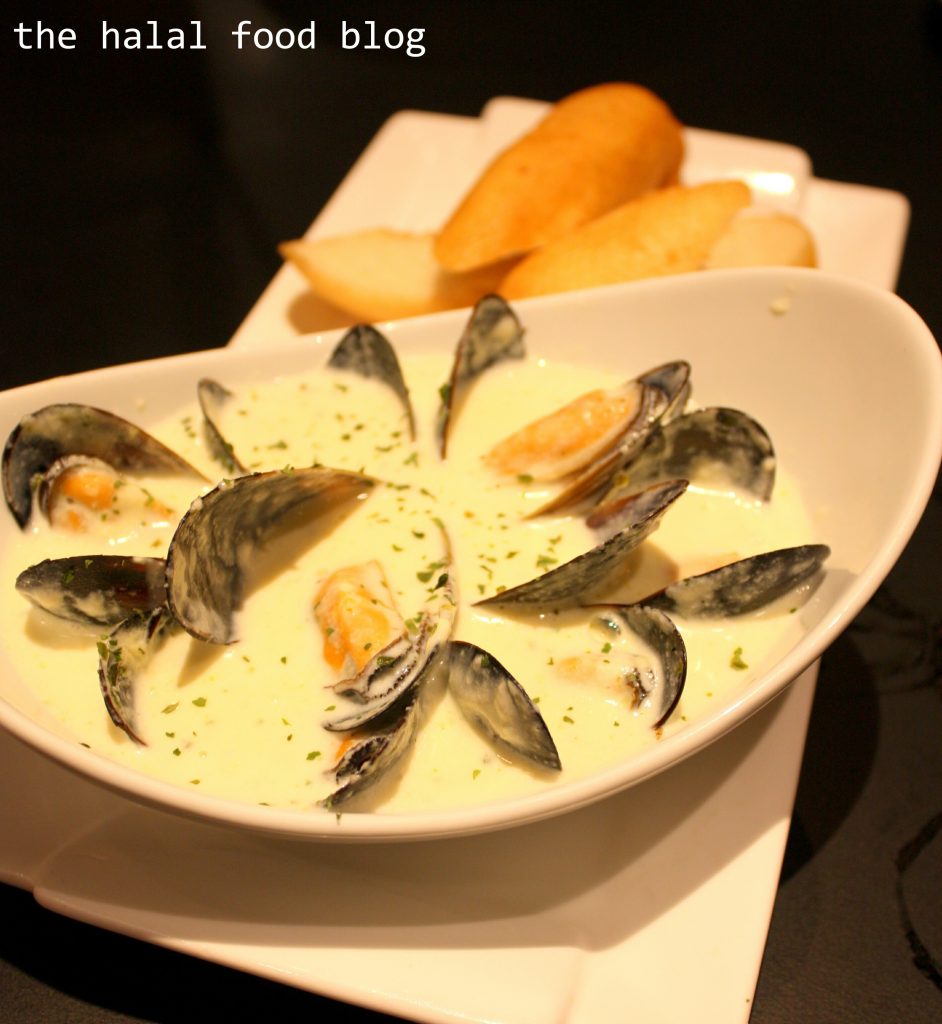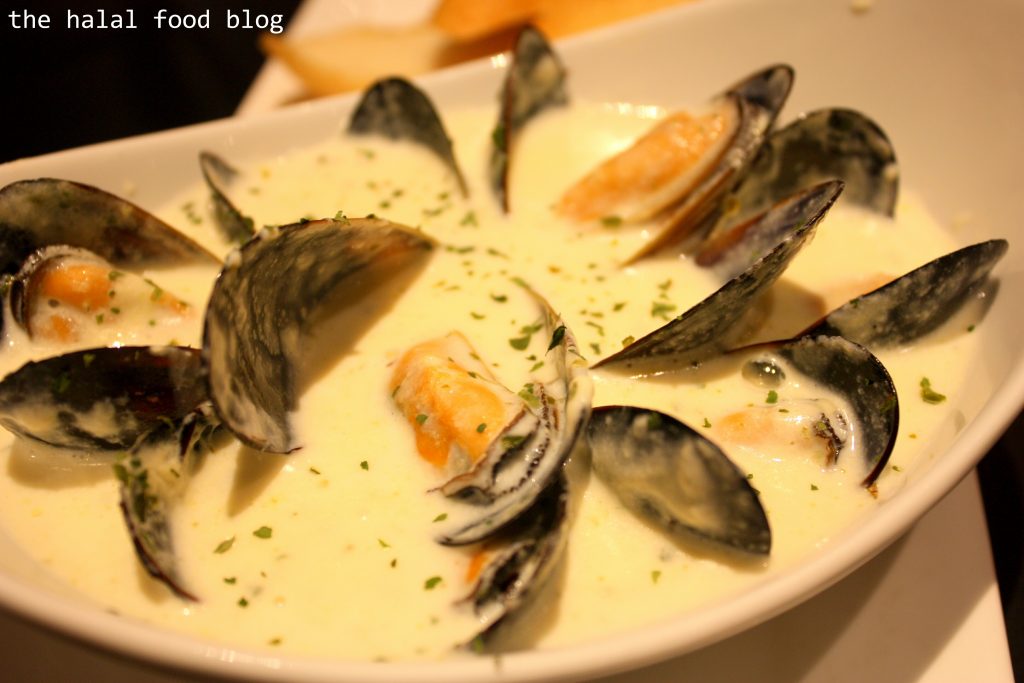 Here's something for all you kupang lovers. Mussels bathing in a Herb Garlic sauce sounds just about right doesn't it? I guess there's just something about herb garlic butter sauce stuff that goes so well with seafood especially with shellfish.
The serving comes with some sliced baguette so you have something to soak up that tasty sauce and enjoy the fresh mussels at the same time. Great for sharing just as the name suggests (like duhhhh)
And now, it's time for the main event!!
As The Human Torch would say – "FLAME ON!!"
As if having a tasty meal is not enough, it's always nice to have the added element of excitement right at your table and The Manhattan Fish Market does just that when you order one of their flaming platters!!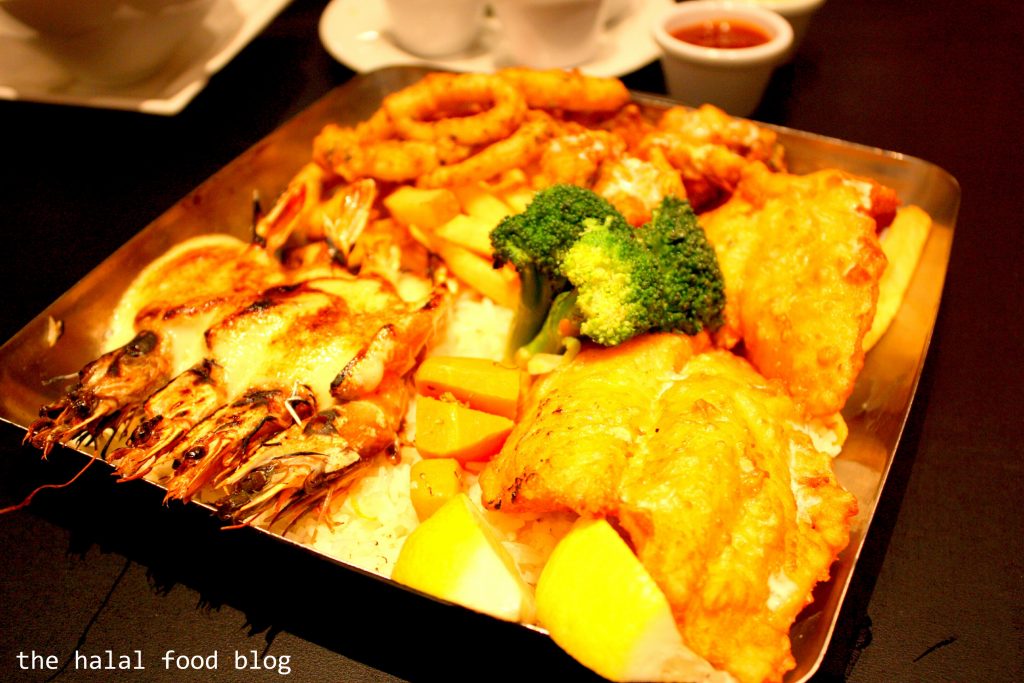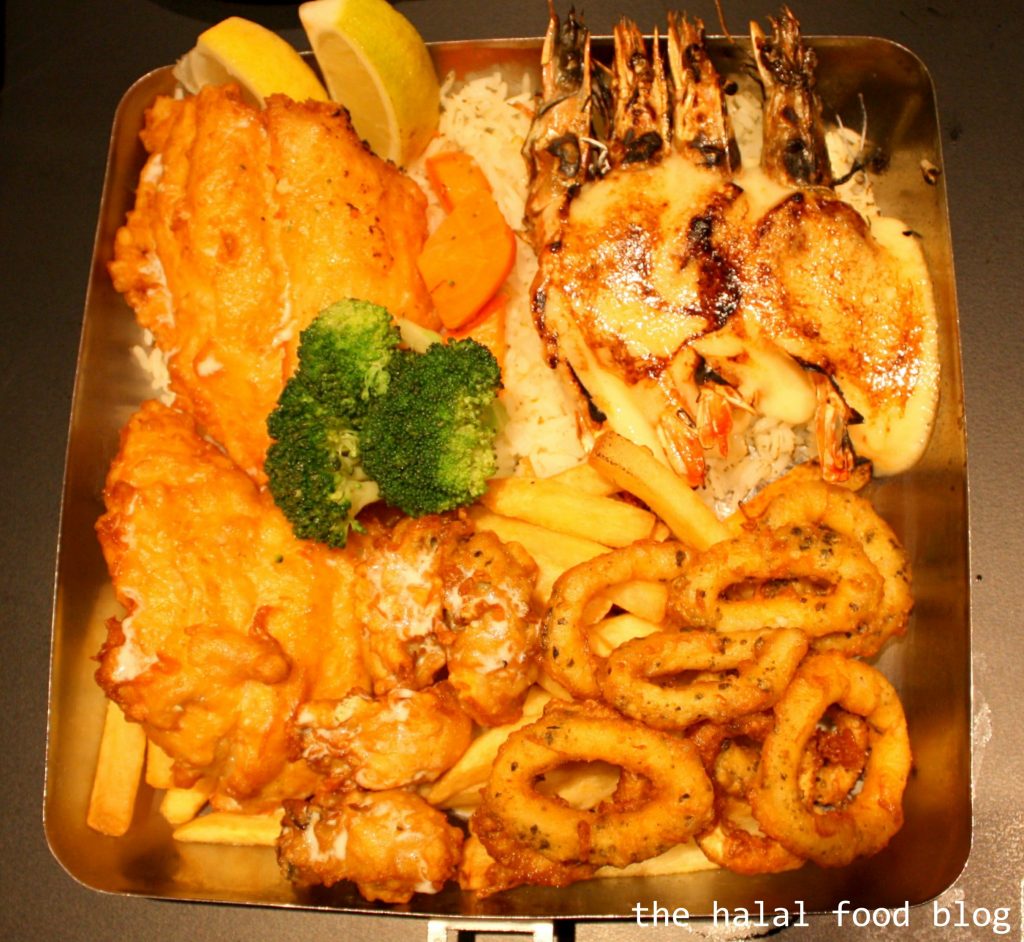 Well as you can see, the Manhattan Flaming Seafood Platter is something not to be trifled with!
We're talking about something big enough to share with about 3-4 people (or maybe more if you're small eaters like us *ahem*) and there's something for everyone!
Served on a bed of rice, you're sure to get your fill with this one!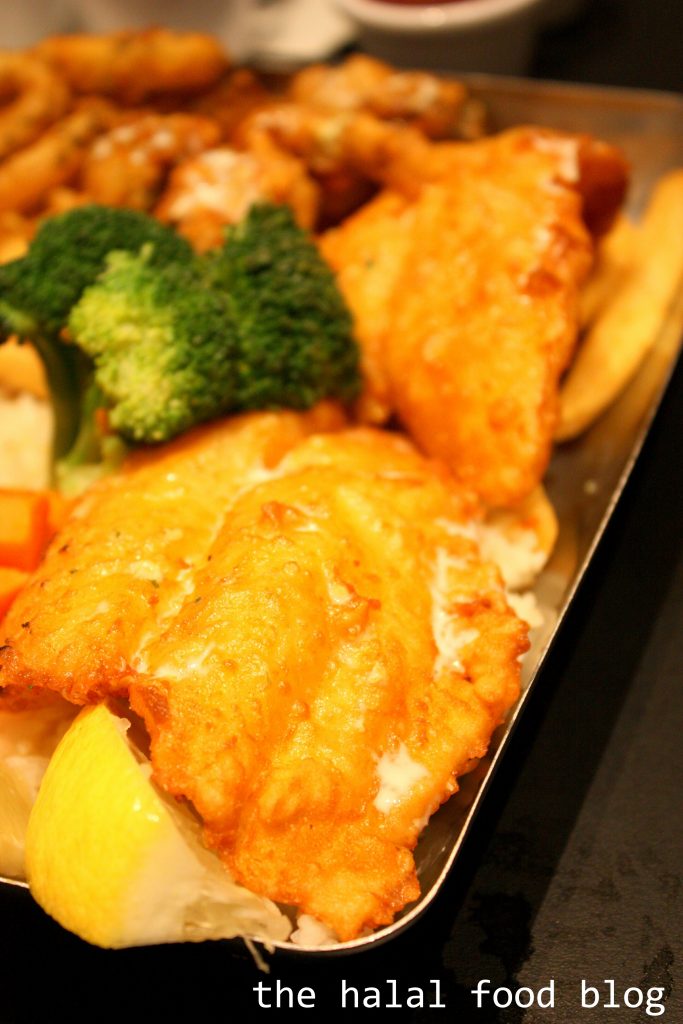 First up on the platter is the must-serving of fishhhhhhhh. It's a nice fillet of Dory here but if we are not wrong you have the option of topping up a little bit more to have a choice of either Hake, Cherry Snapper, Ocean Perch, Salmon or even Cod!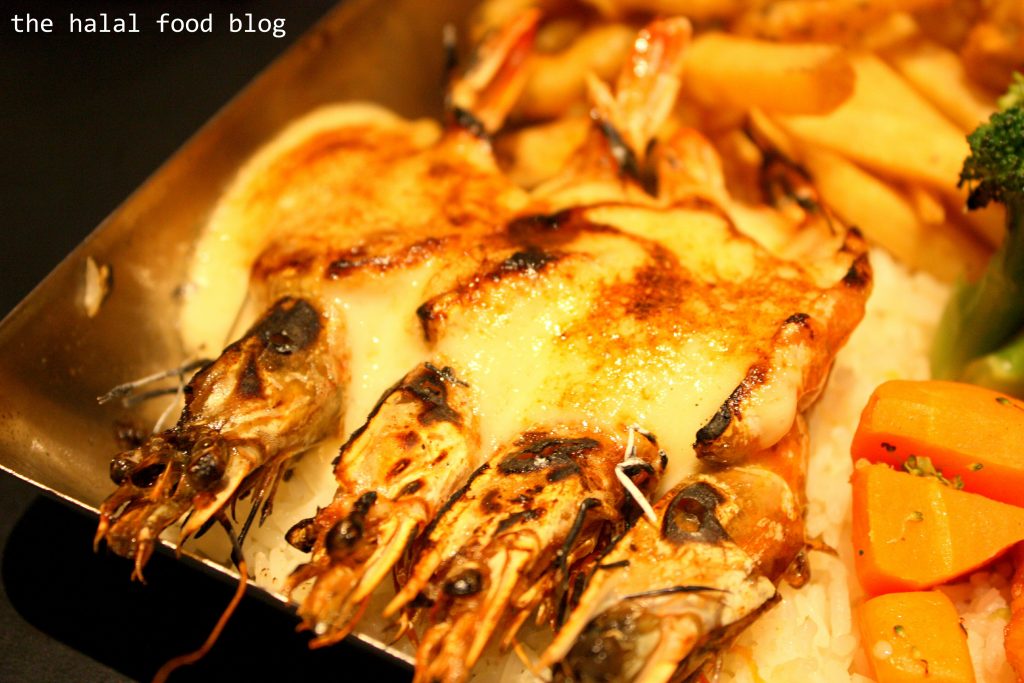 This was really the part we enjoyed the most. Well, at least I did anyways. And that's saying a lot because I'm actually not really the prawn guy. I'm really fussy when it comes to my prawns so that means it must be really good right?
The prawns were fresh and succulent and to top it off there was the creamy sauce which they flame right before you eyes so you've got this nice gooey tasty mess in front of you. To be honest, I wouldn't mind ordering just the Flaming Prawns Platter to get my hands on more of these prawns!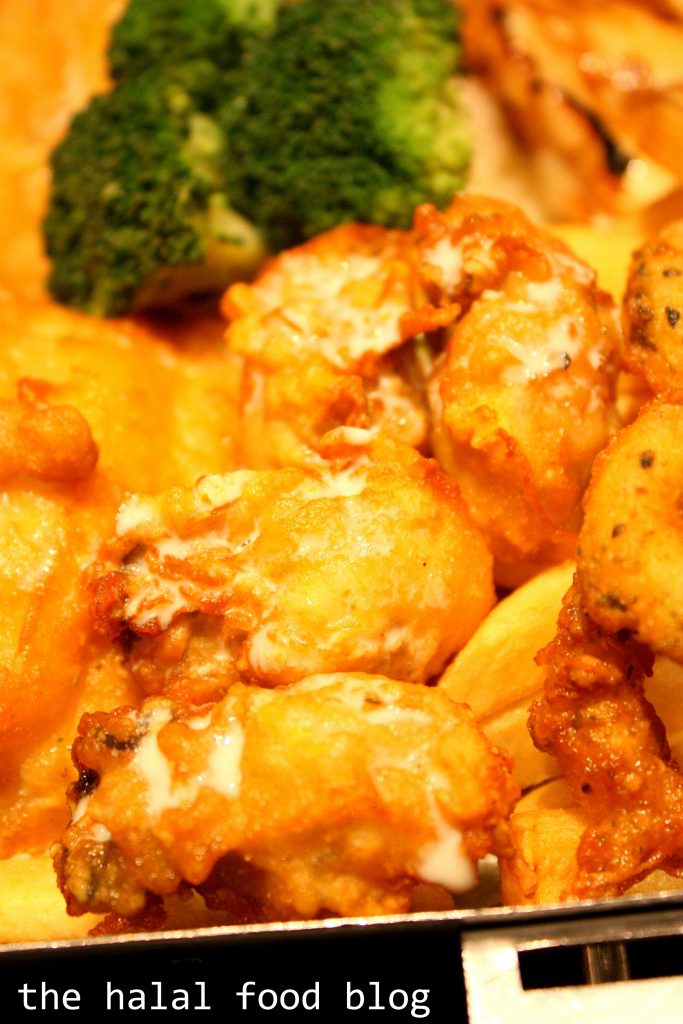 Here's something you don't get in a lot of platters – Oysters!
Battered and deep fried, you can still taste the fresh and briny flavour of the succulent and meaty oysters!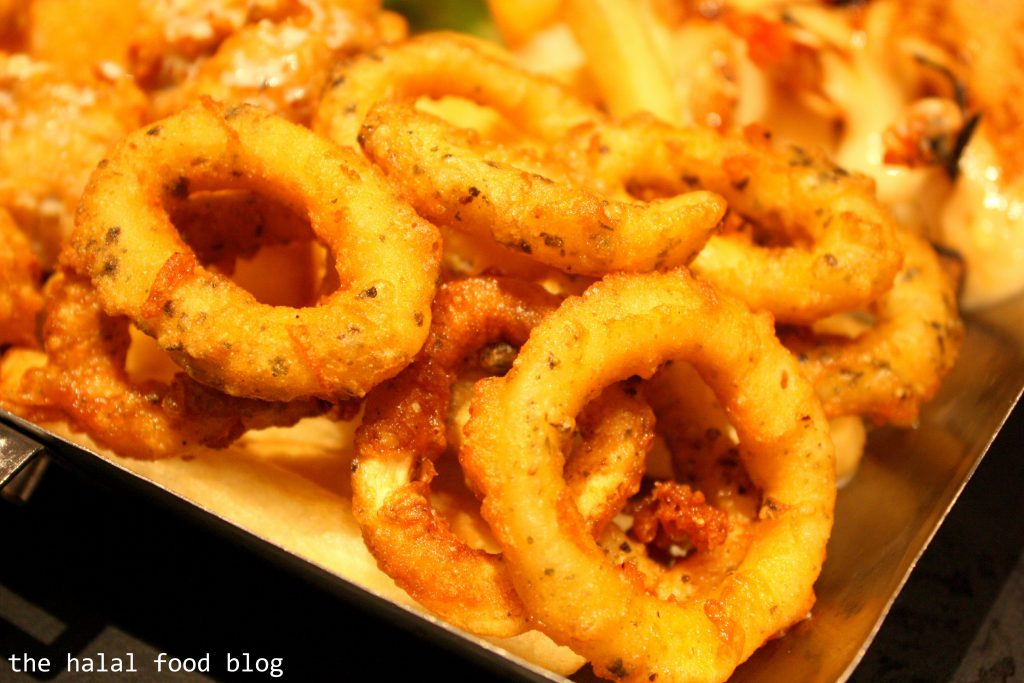 And last but definitely not least, we have more good old Fried Calamari which is probably a lot of yous fave too so this is going to be gone pretty quickly we reckon!
So from appetizers all the way to the platter, you can see that Manhattan Fish Market has you covered and you've got quite a fantastic meal ahead of you from the moment you order your food. Sit back and enjoy the ambience and enjoy the food (and the flaming show)!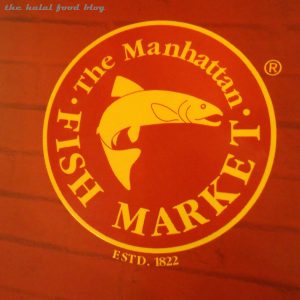 The Manhattan FISH MARKET

  16 outlets islandwide
  www.manhattanfishmarket.com
Facebook: https://www.facebook.com/MFMSingapore?fref=ts

  Operating Hours:
Varies with different outlets