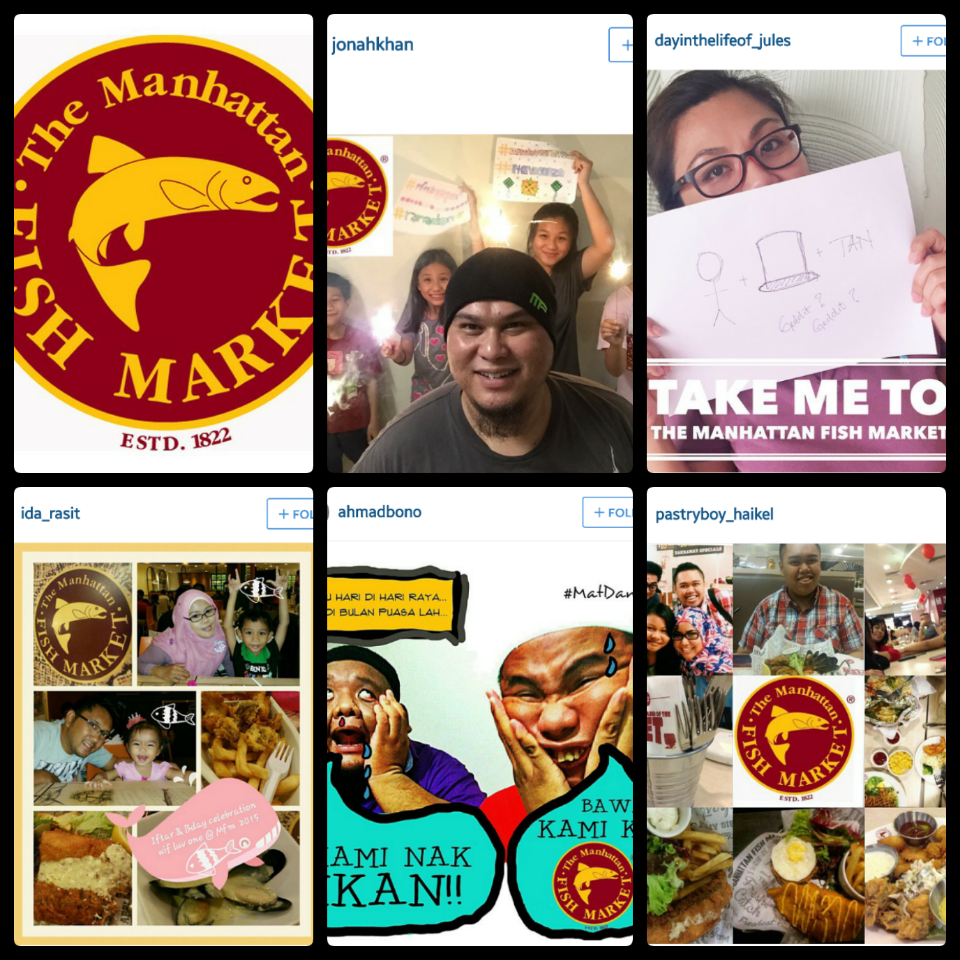 Yep. That's a collage of the 5 winners selected to join us for the first ever The Manhattan FISH MARKET / The Halal Food Blog #Iftarvaganza Contest! A great response from our readers but only 5 lucky winners could walkaway with the prize of a pair of invites to Iftar with The Halal Food Blog team at The Manhattan FISH MARKET!!
Chey chey chey… mana punya star lah… Star karat ada lah LOL
So anyways, last night was that night where we all gathered at The Manhattan FISH MARKET Marina Square for an evening of good food and good company! Meet our winners!!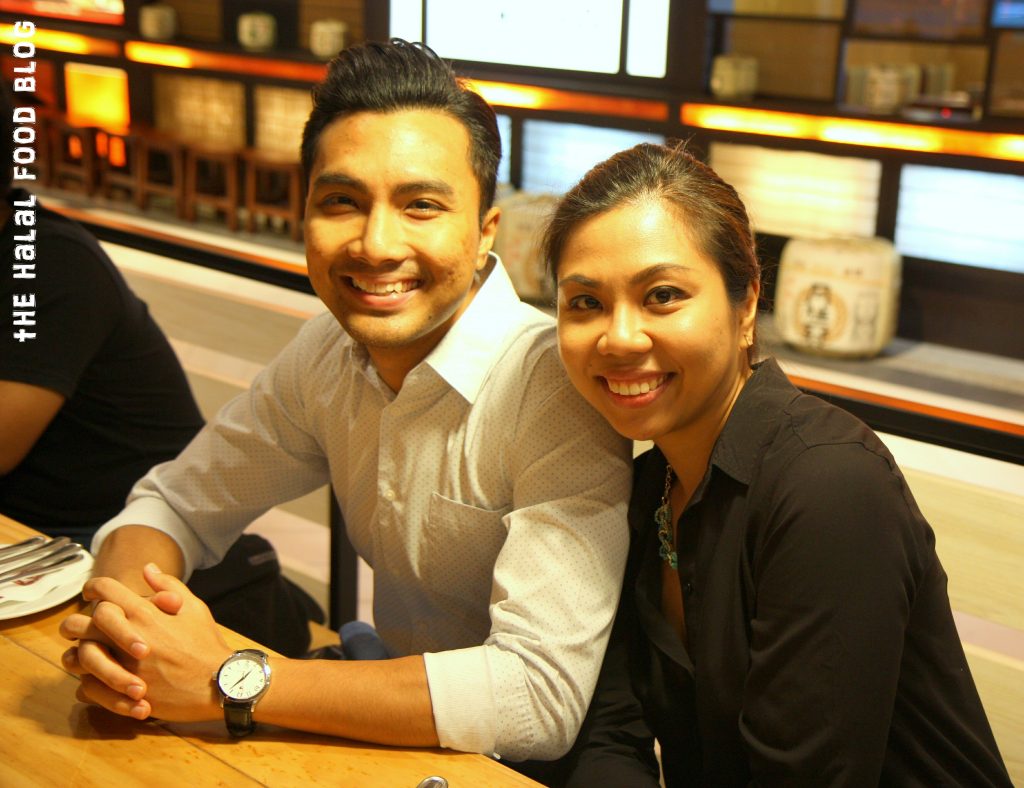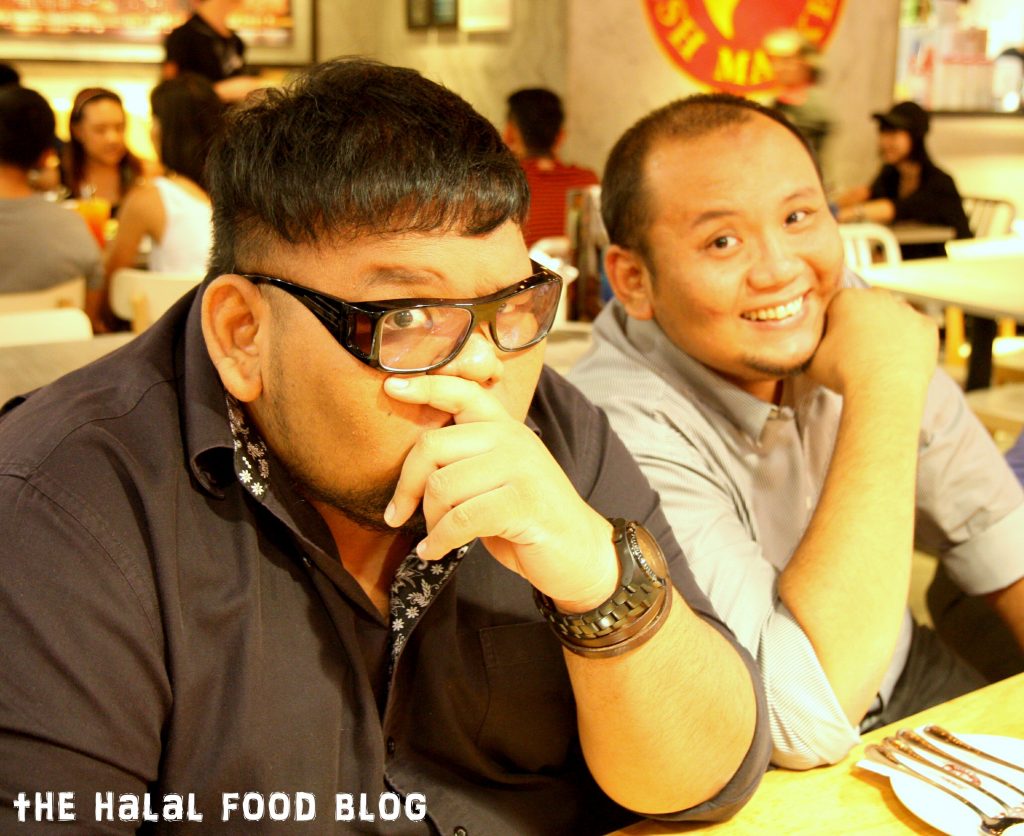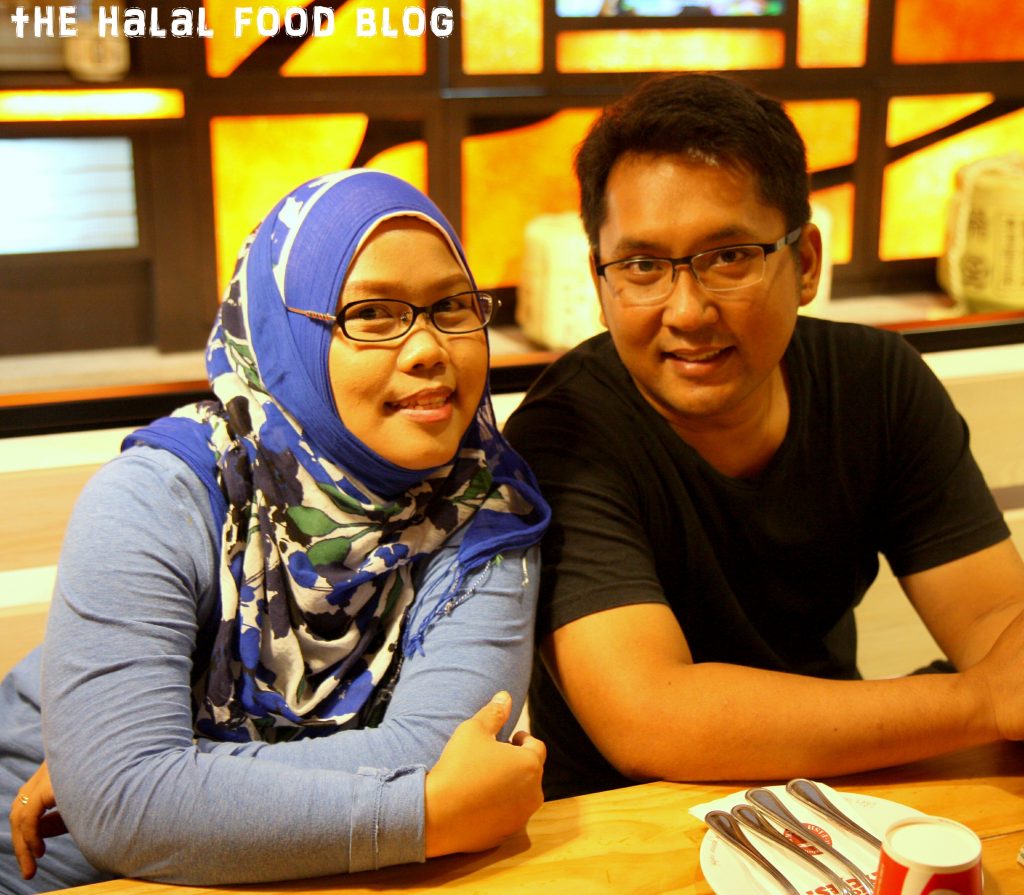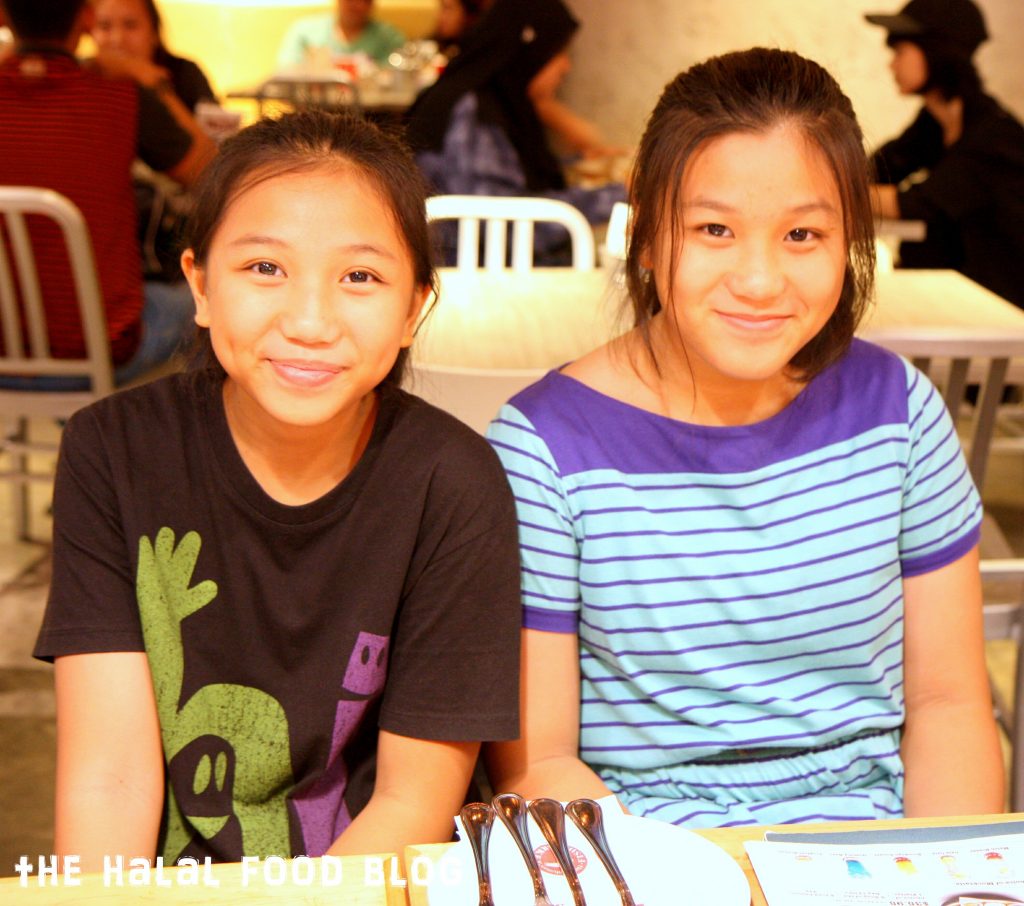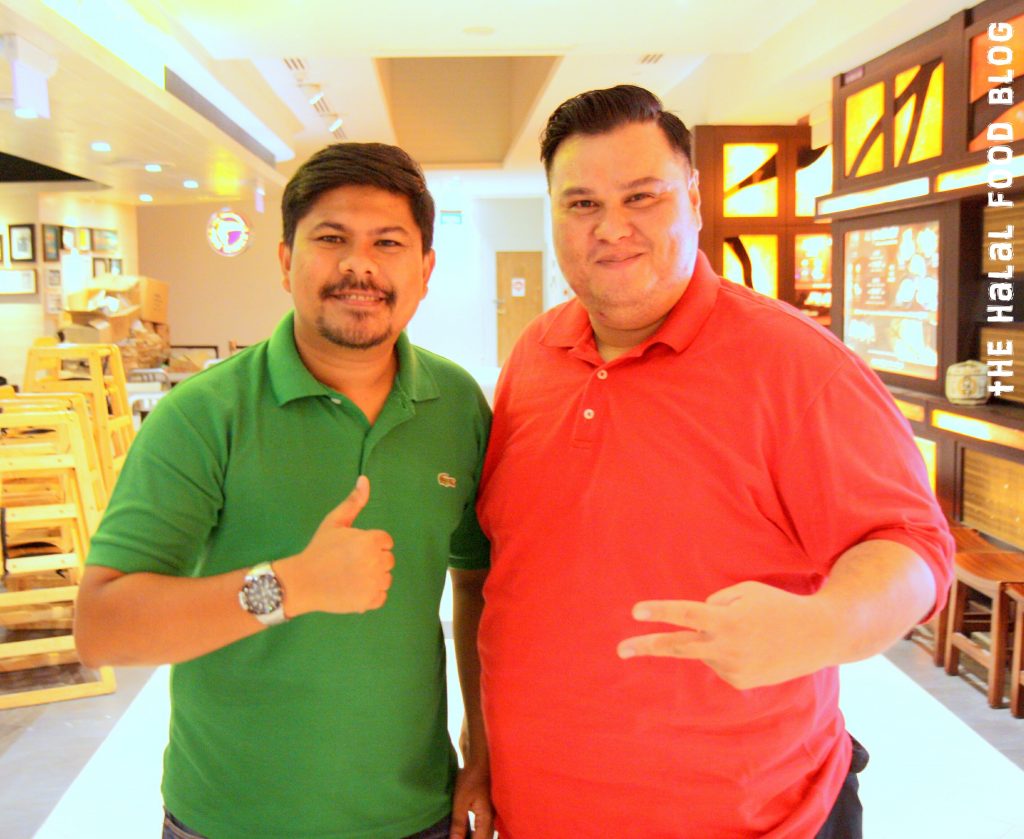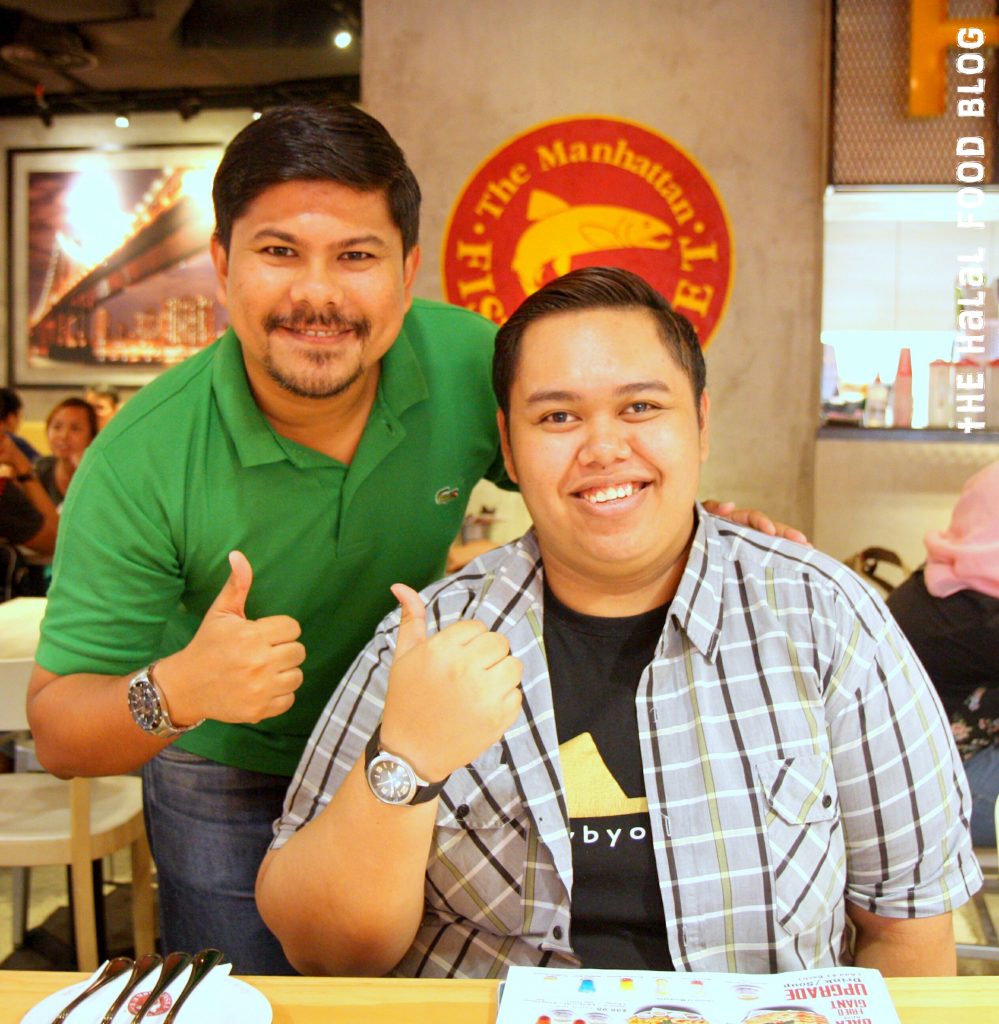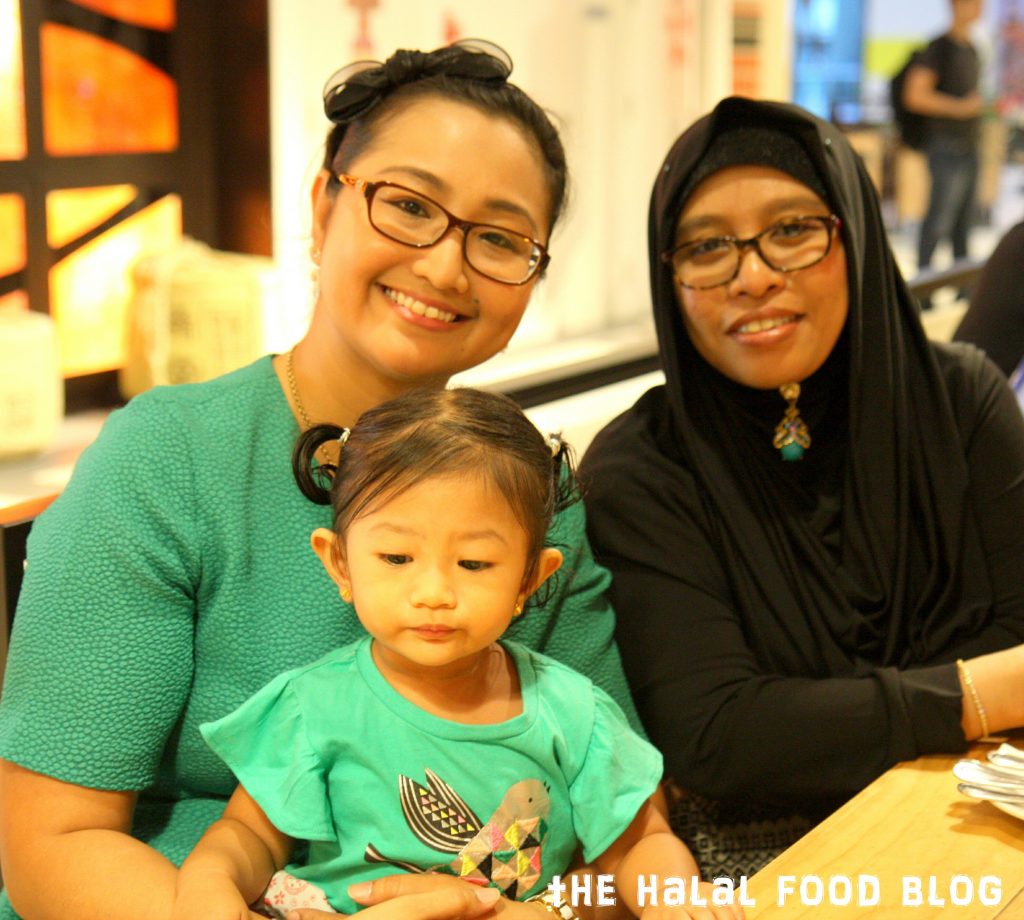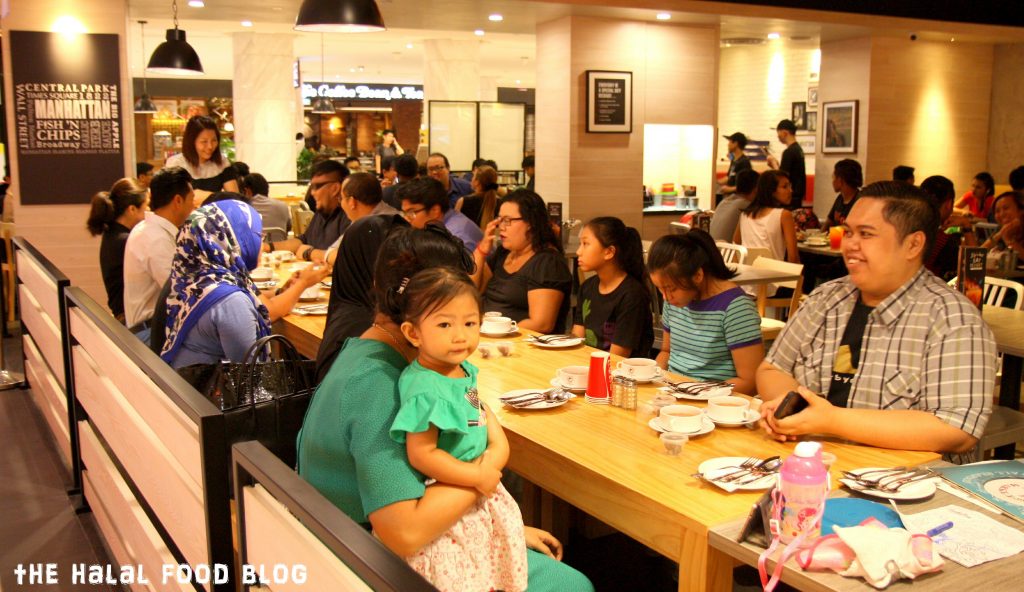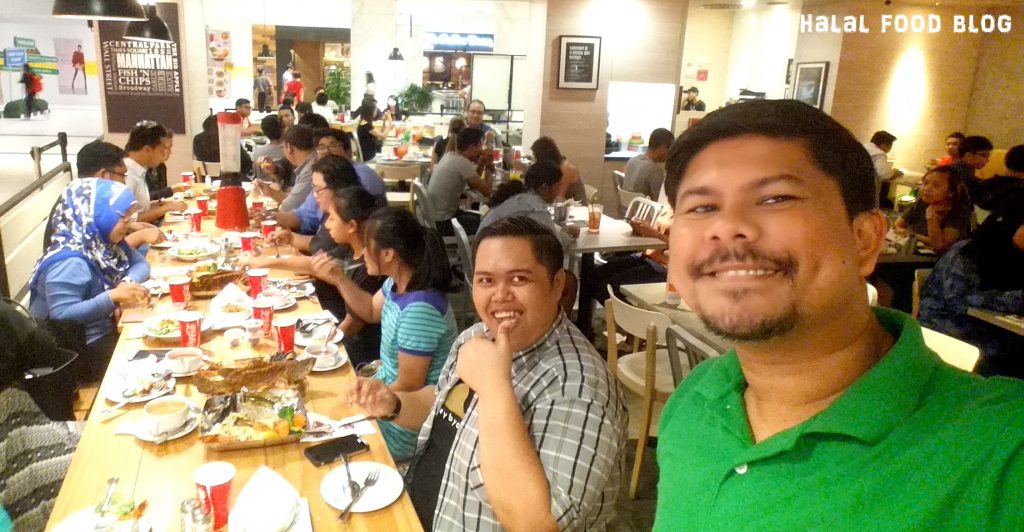 By that time of course, everyone was famished and the feast offered to us by The Manhattan FISH MARKET was simply astounding! Surely you have all read our original post about the Ramadan specials being offered at The Manhattan FISH MARKET yes?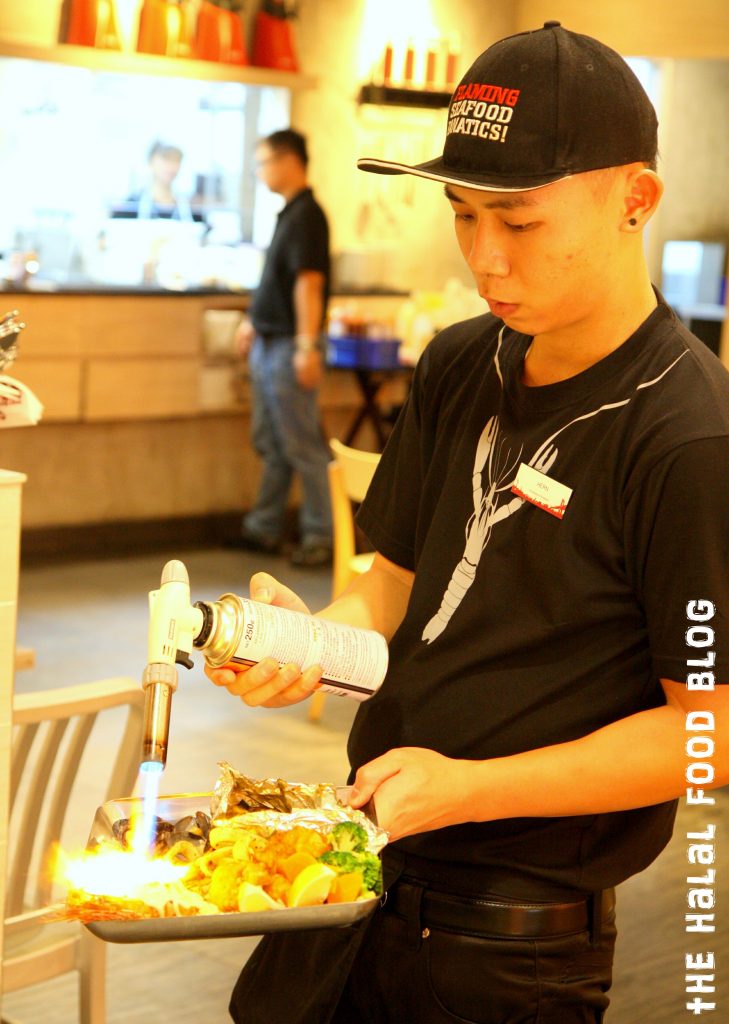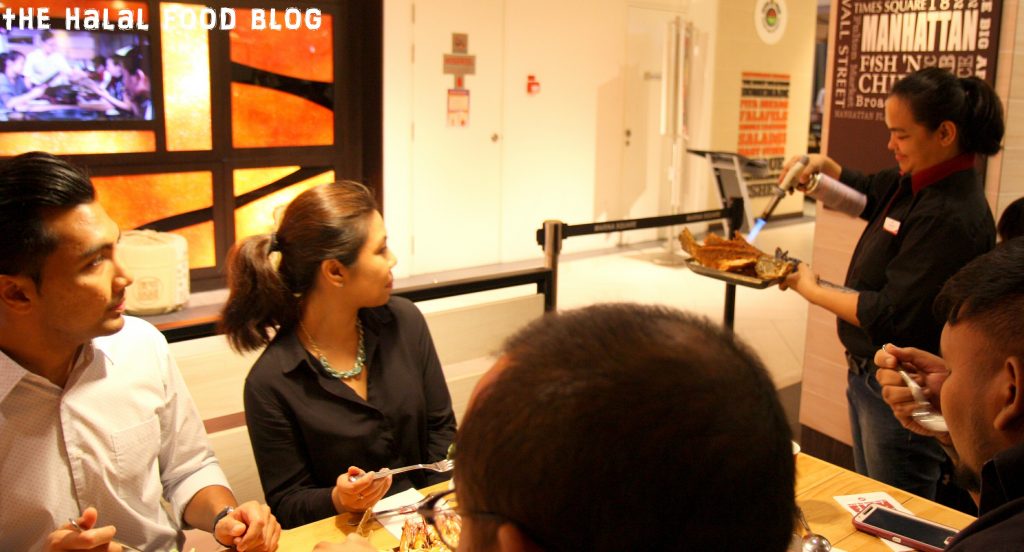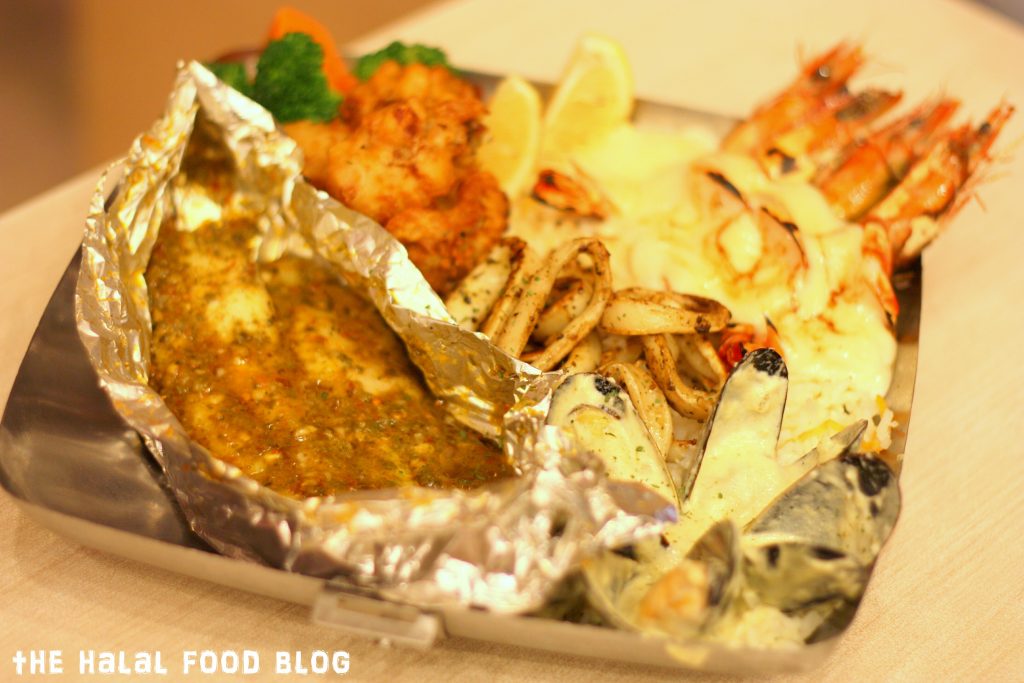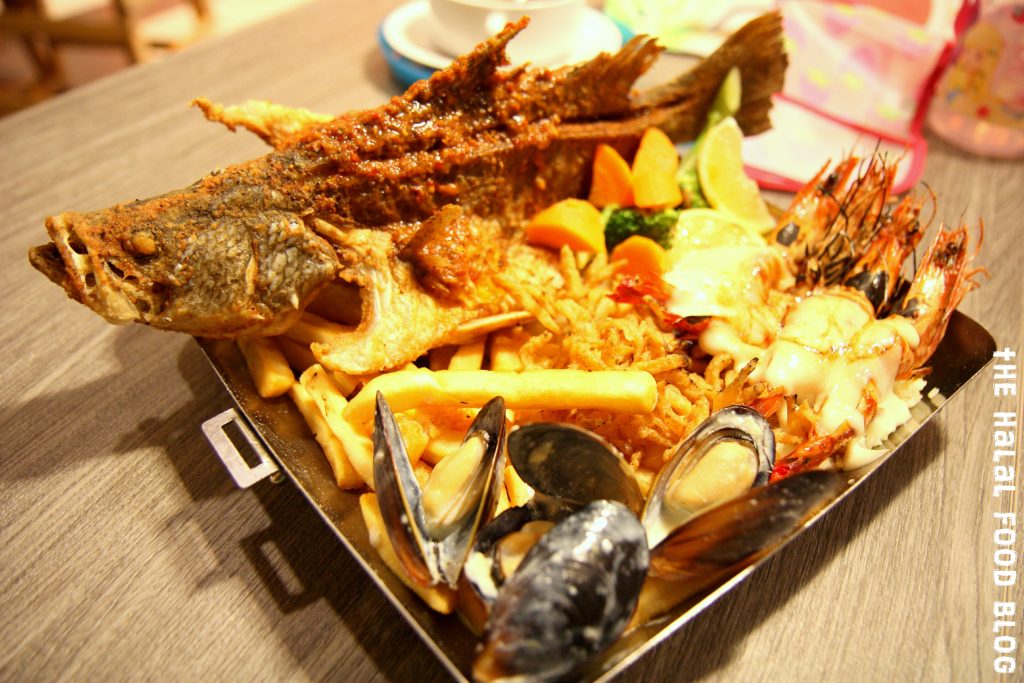 We started off with some Beetroot Soup and Caesar Salads to start off with and get the appetites going. And then… the platters arrived!! JENG JENG JENG!!!
The Manhattan Star Platter has some baked fish (you can choose between the Spicy Baked Fish or the Mediterranean Baked Fish… this one was the Mediterranean…), Fried Oysters, Grilled Calamari, Garlic Herb Mussels and Manhattan Flaming Prawns plus a healthy serving of rice and fries too!
Well, today all the orang kuat makan chili were at the table and nobody showed mercy to the fish laden with Spicy Seafood Dip that was found in the Fishermen's Platter!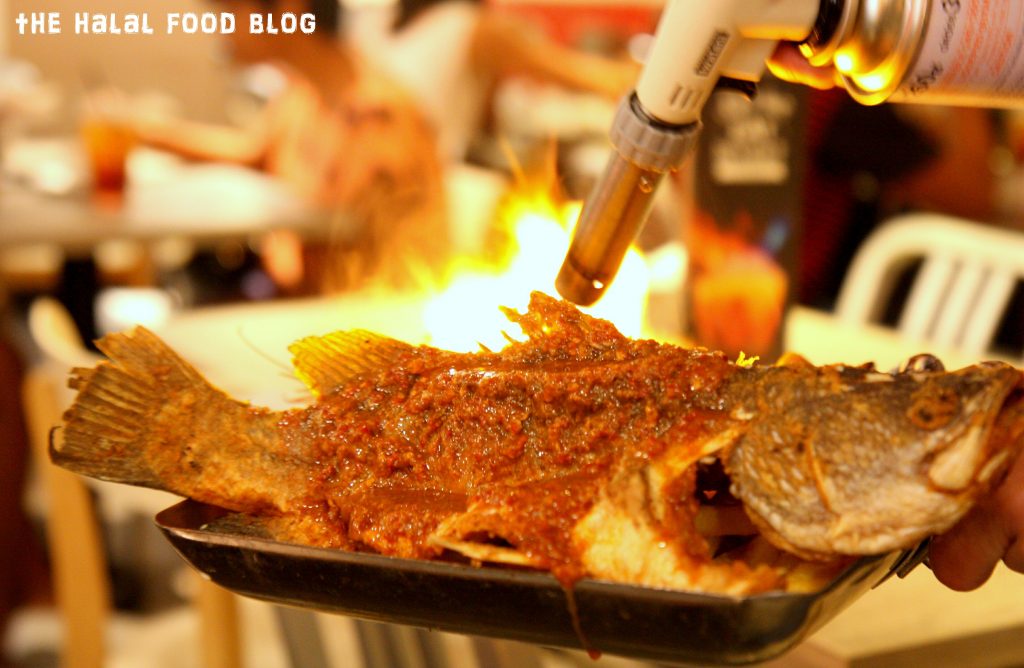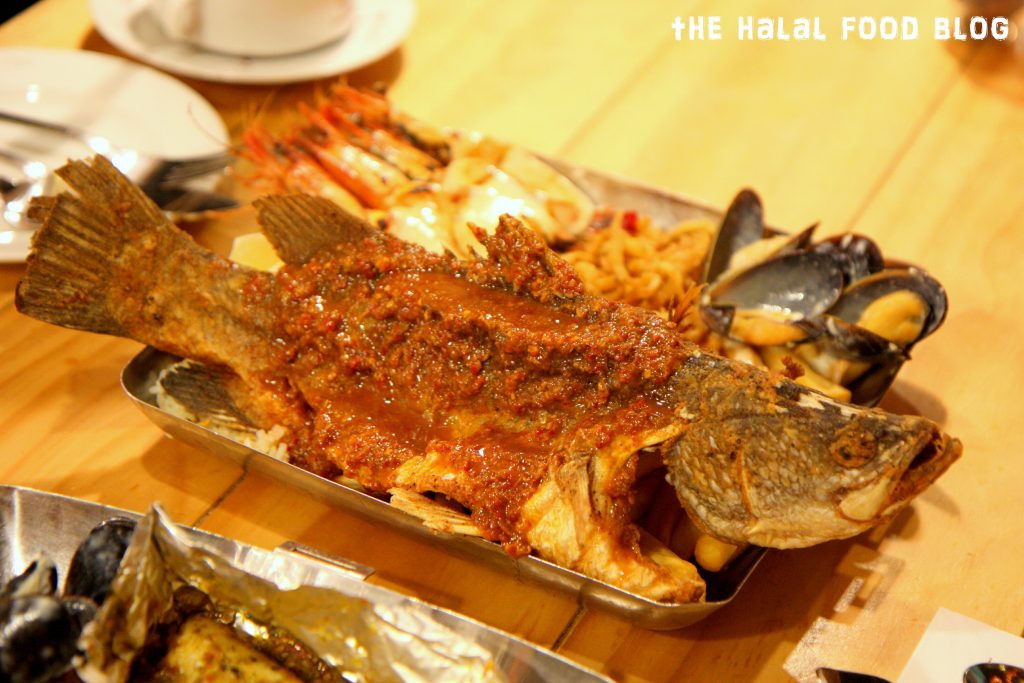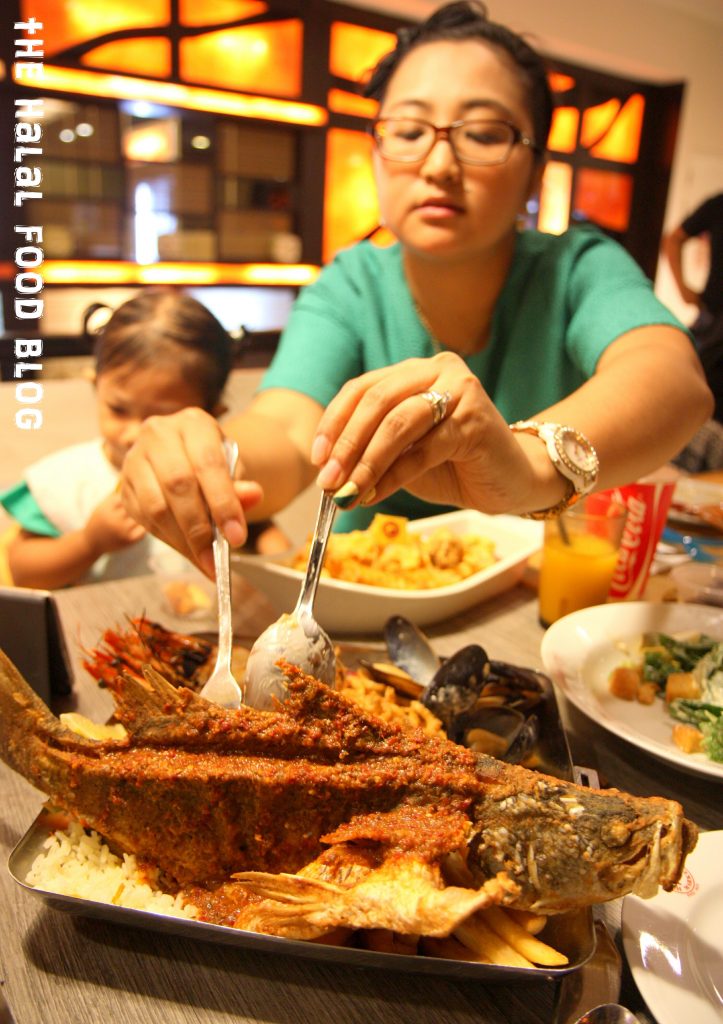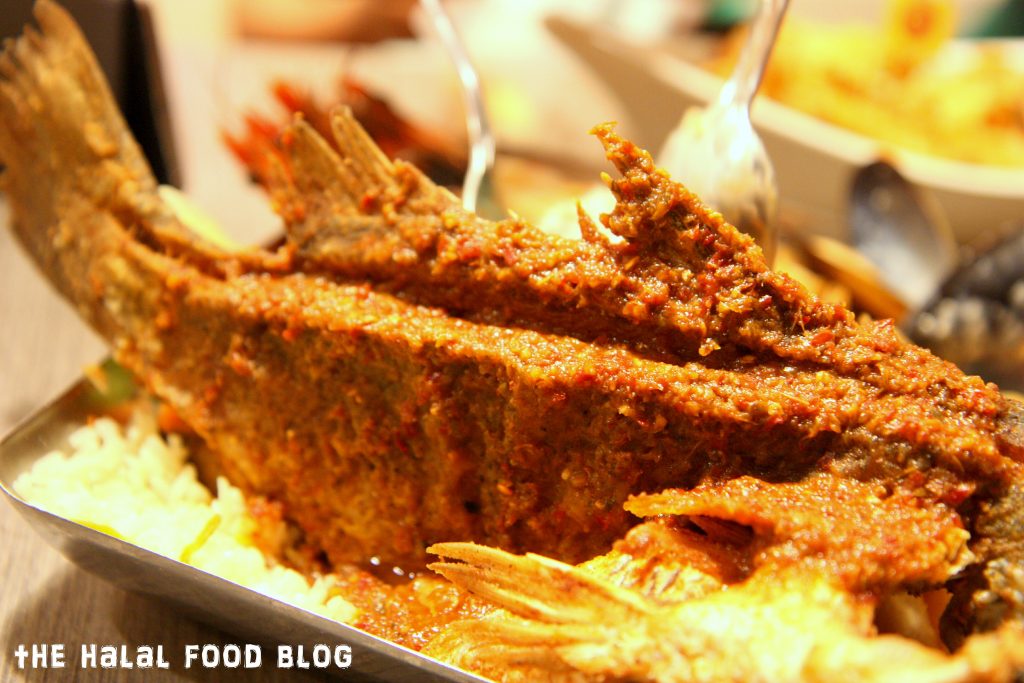 FUYOOOHHHHH!!! Memang sedap lah I tell you.
And I kid you not… there were only the bones left… Thank you fish… for your fulfilling sacrifice LOL
And don't forget the Tower drink we had! Great because it's a large group so everyone can keep drinking and drinking. Much better than ordering individual glasses right? Seriously – if you going to The Manhattan FISH MARKET to Iftar, get the Tower!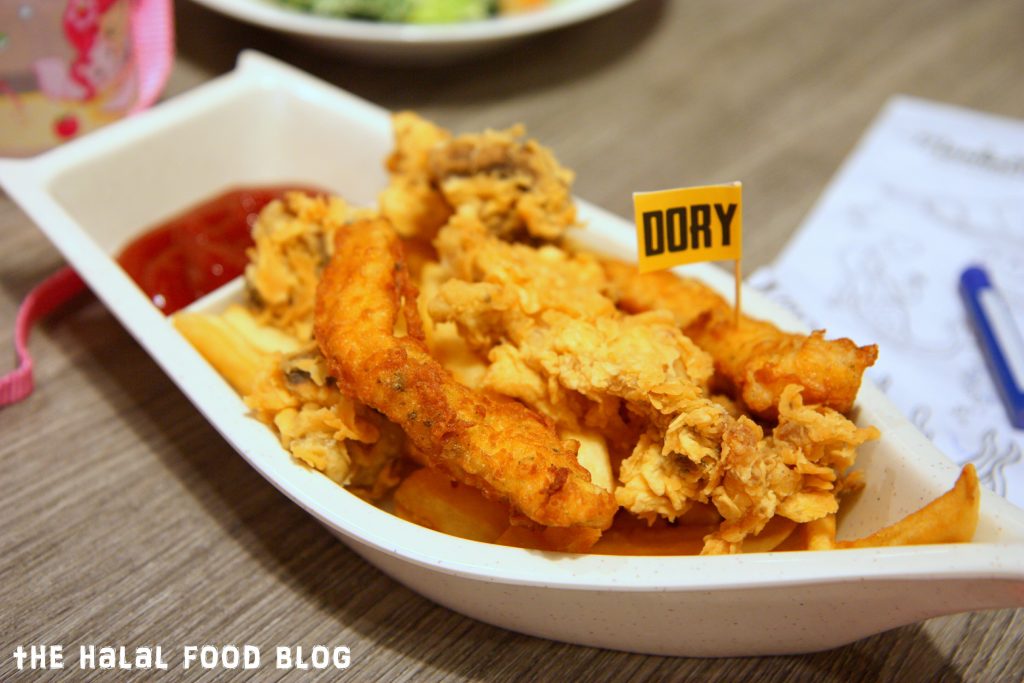 And in case you're gonna Iftar at The Manhattan FISH MARKET with kids in tow, don't worry because they have a great Junior Meals menu too!
The last time, our Little Princess had the Crabby Fish Burger but this time she's taken a liking to the Surf & Turf which consists of some fish fingers, chicken fingers, mushroom and fries!
Plus, The Manhattan FISH MARKET is super child-friendly too! They've got plastic utensils and dishes for the kiddies, baby seats and even colouring pencils and colouring paper too! Perfect for the young ones!
Well, it wasn't just our Little Princess enjoying herself. Looks like everyone was having a ball!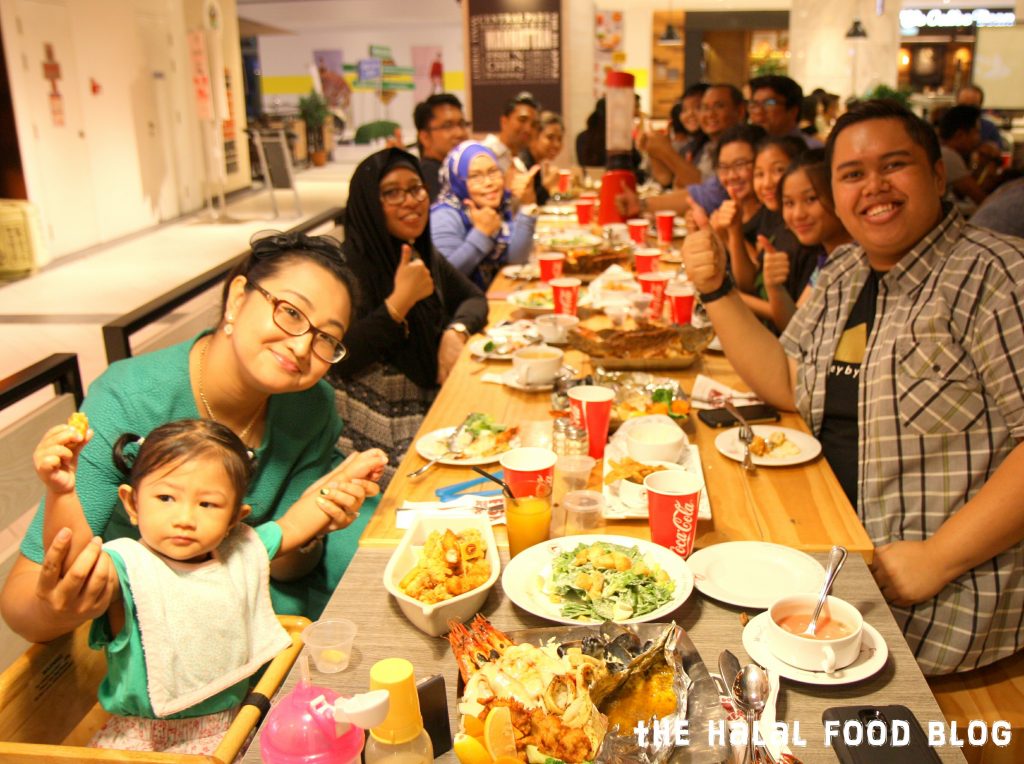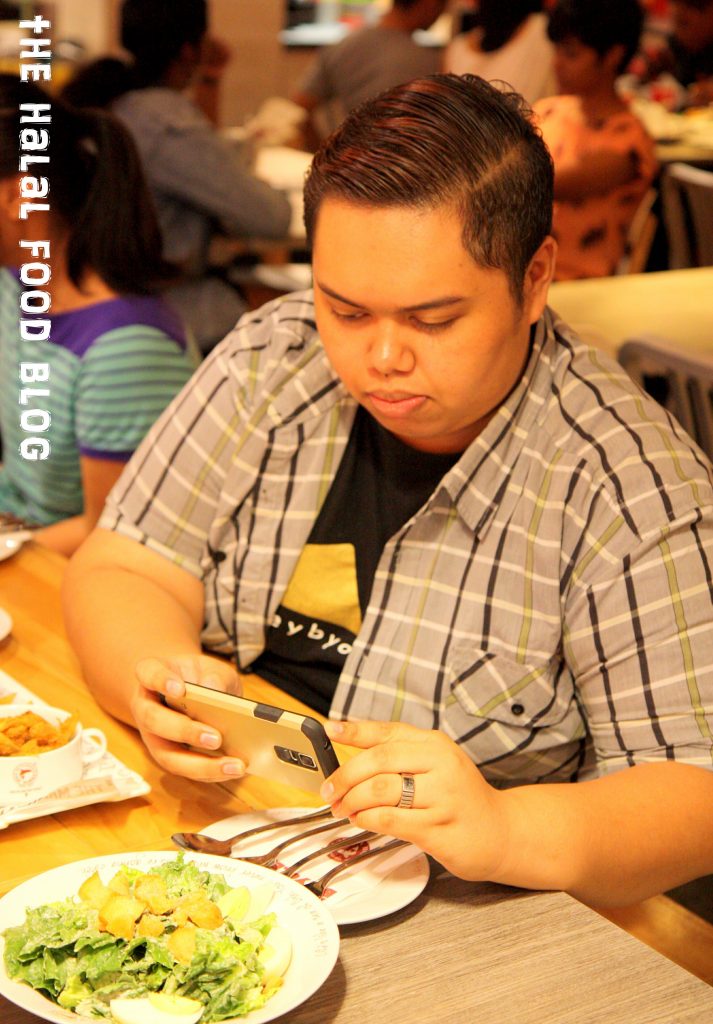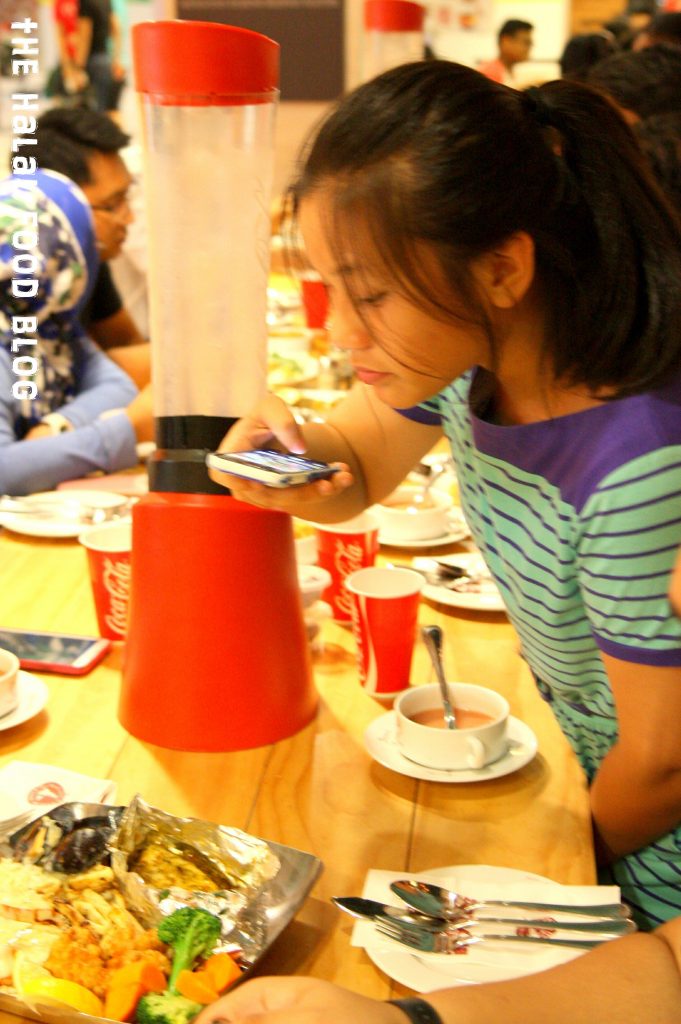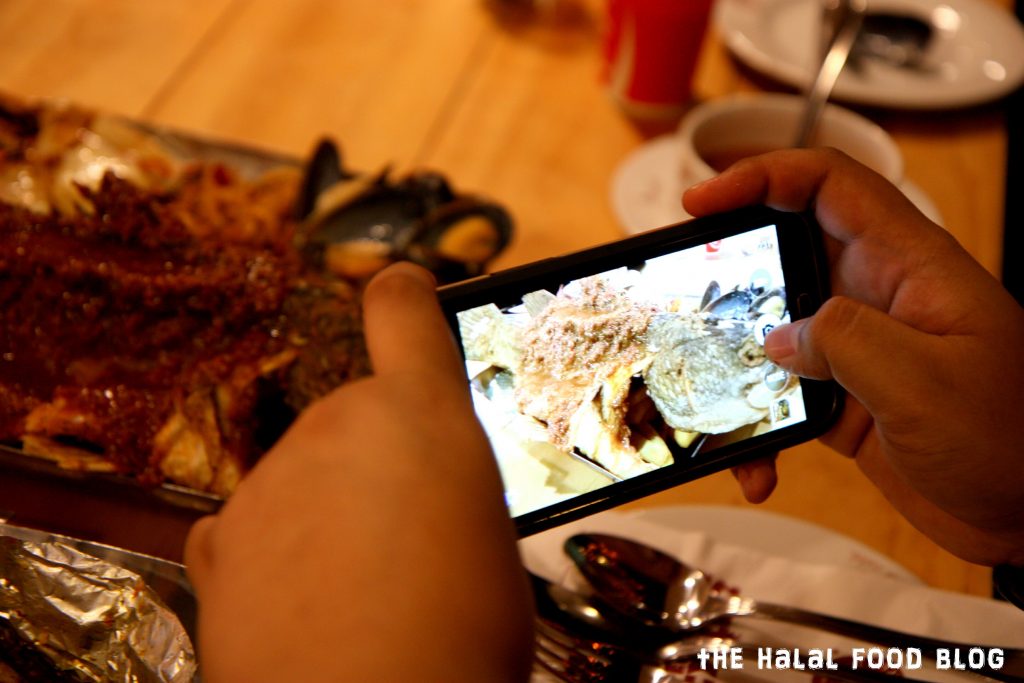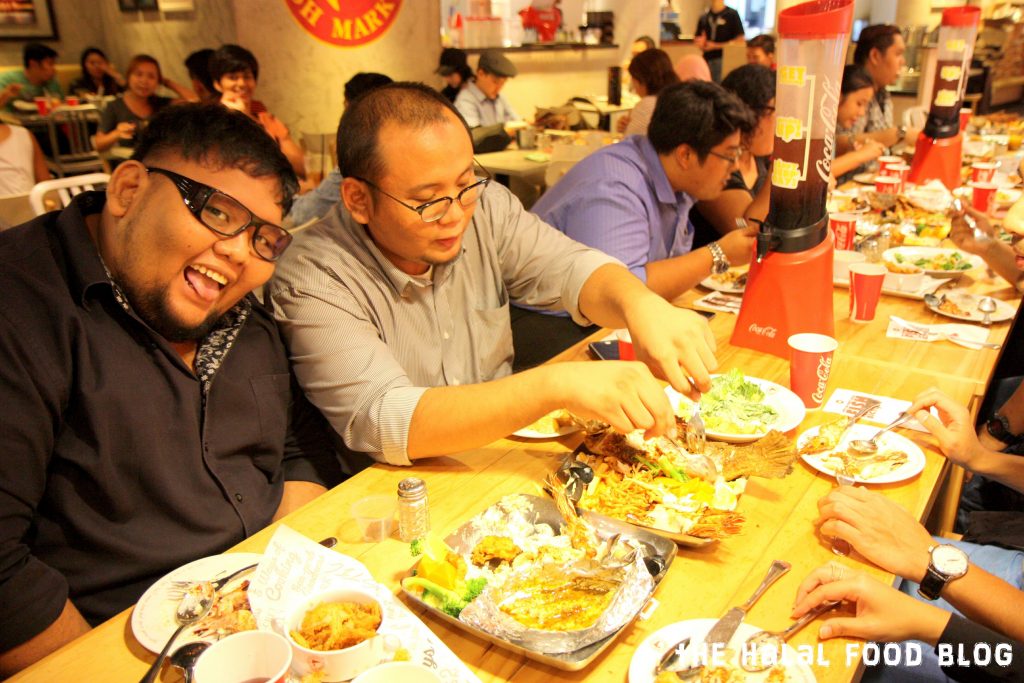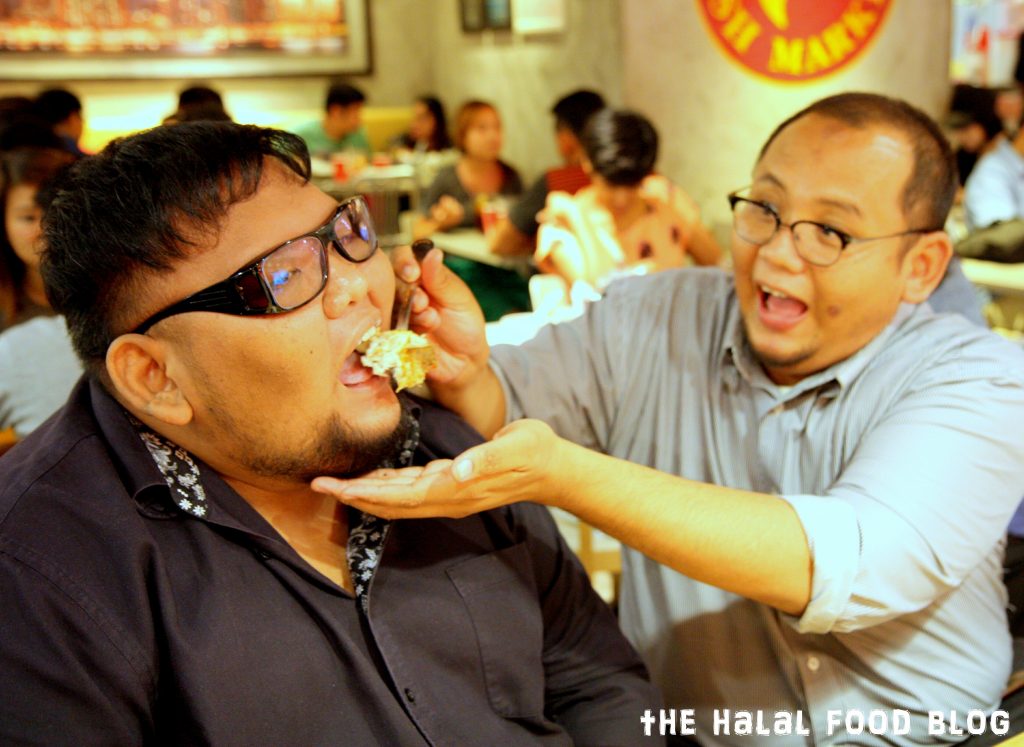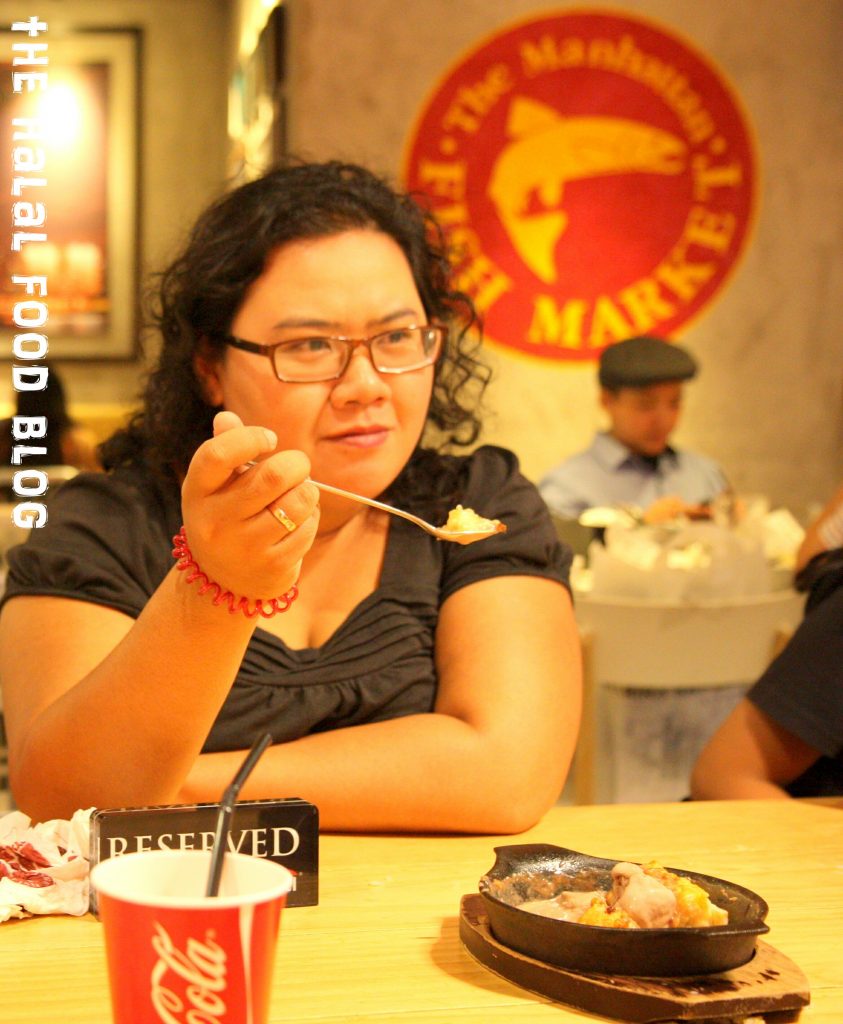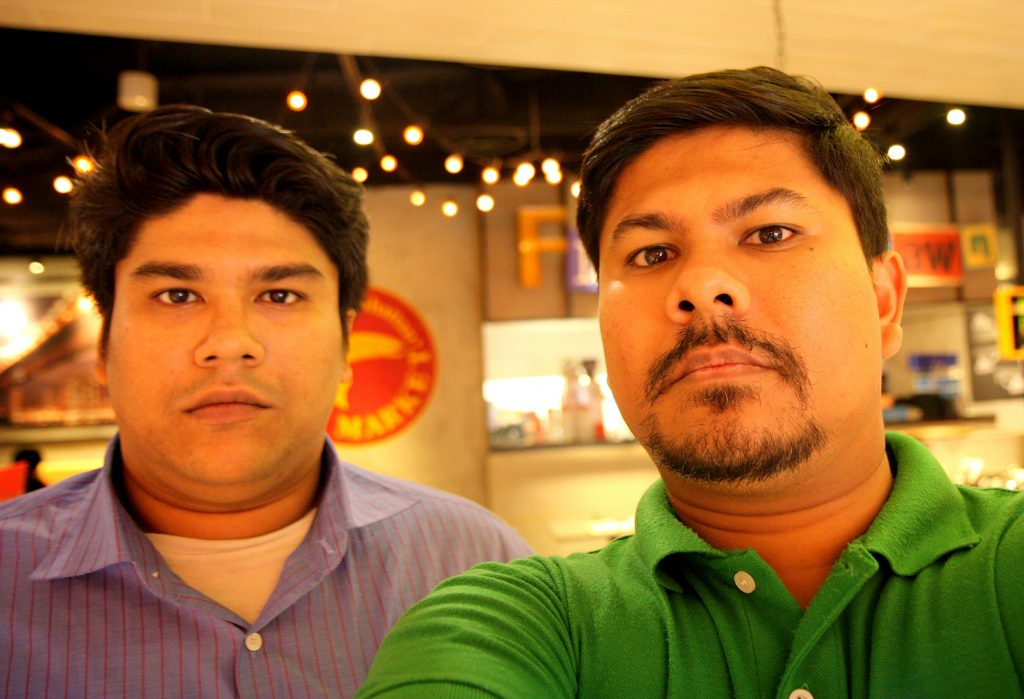 That's our happy faces by the way. SERIOUSLY!!!! LOL
Oh wait! We almost forgot about dessert! AGAIN!
We were served the Sizzling Banana Fritters with Ice Cream which seemed like a big hit! @ahmadbono actually gave a very interesting suggestion that the bananas be caramelized instead of batter-fried… Sounds good!! Who knows eh maybe in future The Manhattan FISH MARKET might consider after reading this 🙂
Anyways, it's still rocks!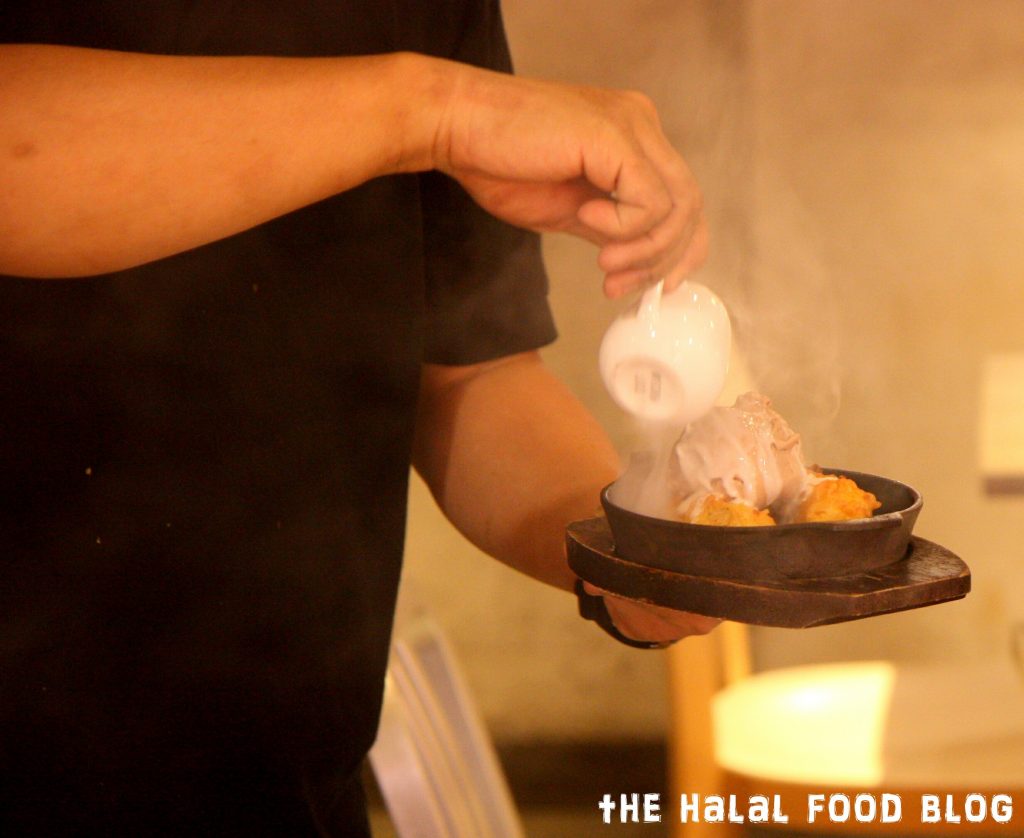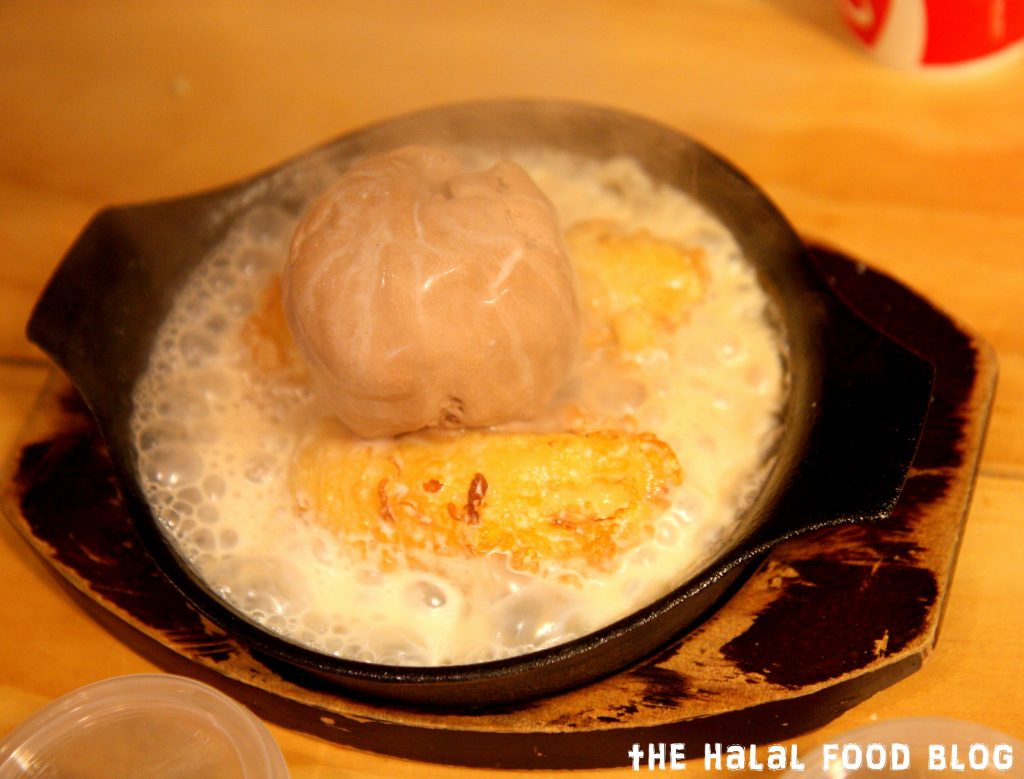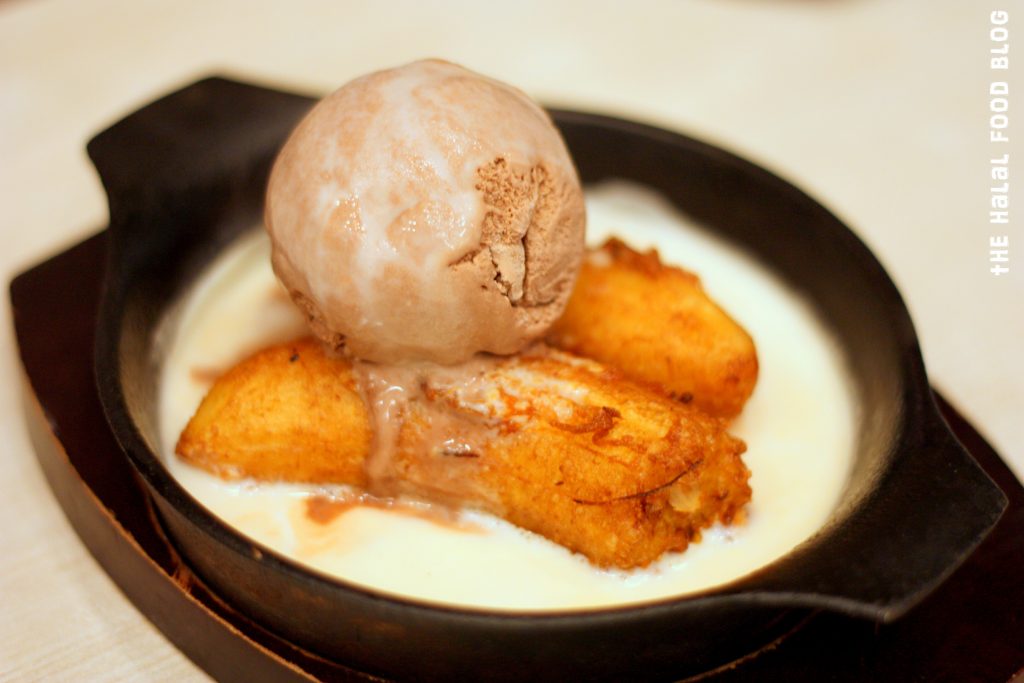 All in all, I have to say that it was a really great evening we got to spend with some of our readers. It's one of the few times we actually got to meet up with the people who have shown us support all these years. Hopefully they got an insight into who The Halal Food Blog Team really is at the same time 🙂
A special thanks to everyone who participated in the #Iftarvaganza contest this time round.
A special thanks to all the winners for taking time out of their busy schedule to come and Iftar with us.
A special thanks to The Manhattan FISH MARKET for making it possible and for having us down for a superb meal.
Hopefully we get to do this again soon!!! *AHEM AHEM AHEM*