Yakiniku (焼き肉) basically translates to 'grilled meat'. These days, this Japanese style of grilling your meats takes on whole new proportions! Not only do we have an extremely wide range of premium meats to enjoy, the sheer thrill of being able to grill your own meat at your table and immediately savouring it is definitely a big draw.
When we were planning our trip to Japan, we knew we wanted to enjoy Yakiniku but we had not decided where we would head to do so. We'd made plans for pretty much everything else – sushi, Ramen and even makan we didn't get to visit in the end like Shabu Shabu – but Yakiniku was something we'd chance upon one night for dinner.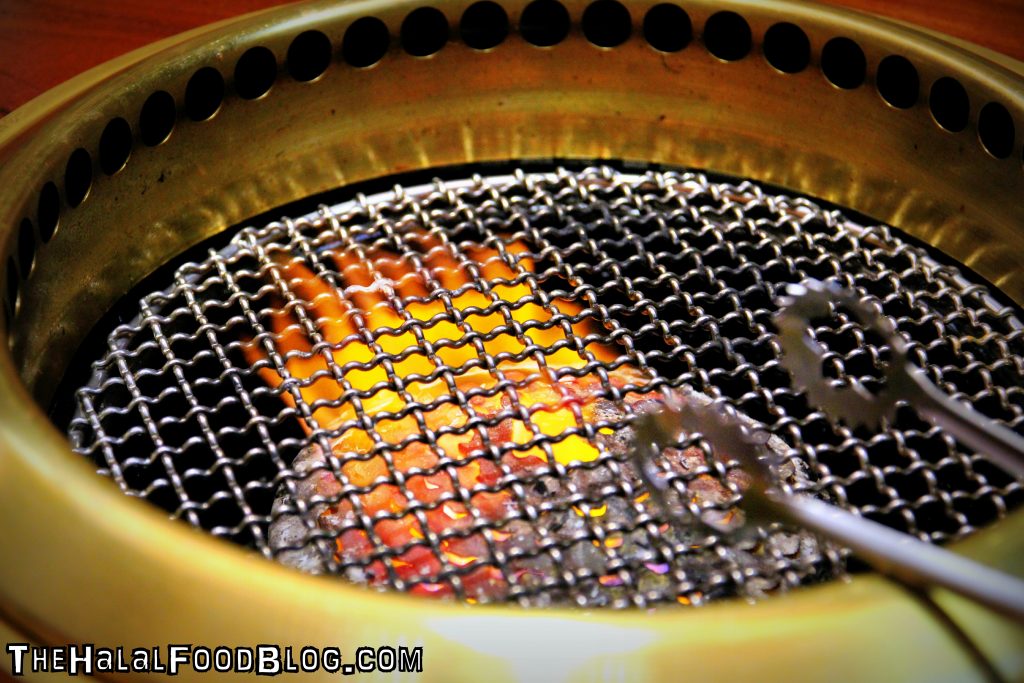 So a bit of a train journey away from where we were staying, we made our way one chilly night headed for dinner to warm up and get full. And boy oh boy were we looking forward to a hot meal and all the more that it'd be table BBQ!
Yakiniku Panga is a bit of a mix between Japanese and Korean cuisine. They incorporate both in their main dishes and even in their Yakiniku so you get to enjoy the best of both worlds. But one thing is for sure – there sure was a lot of meat to choose from!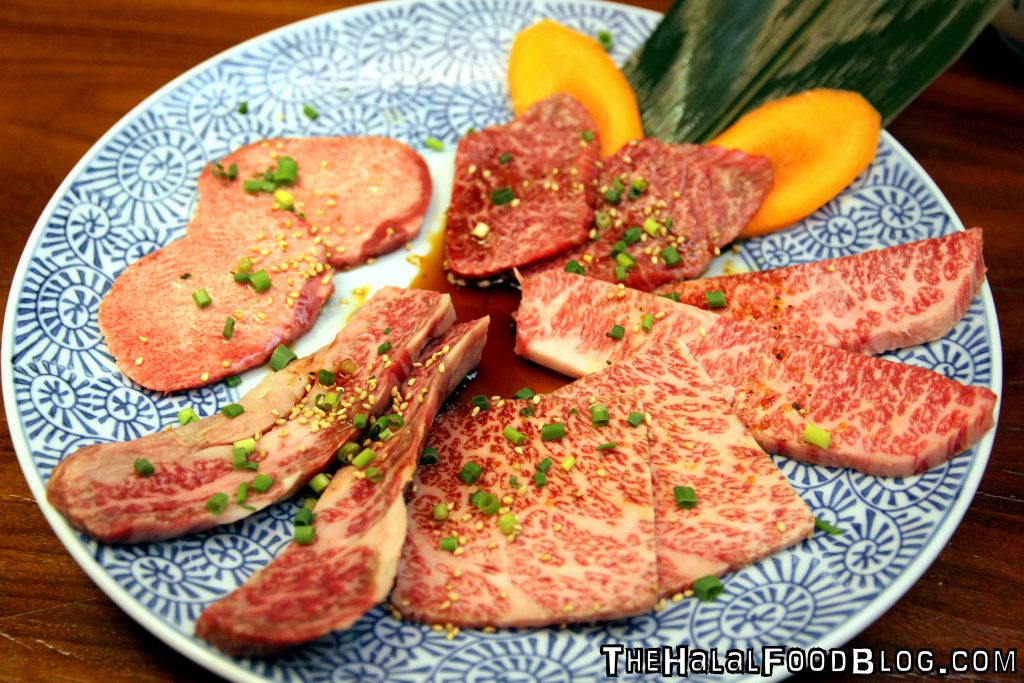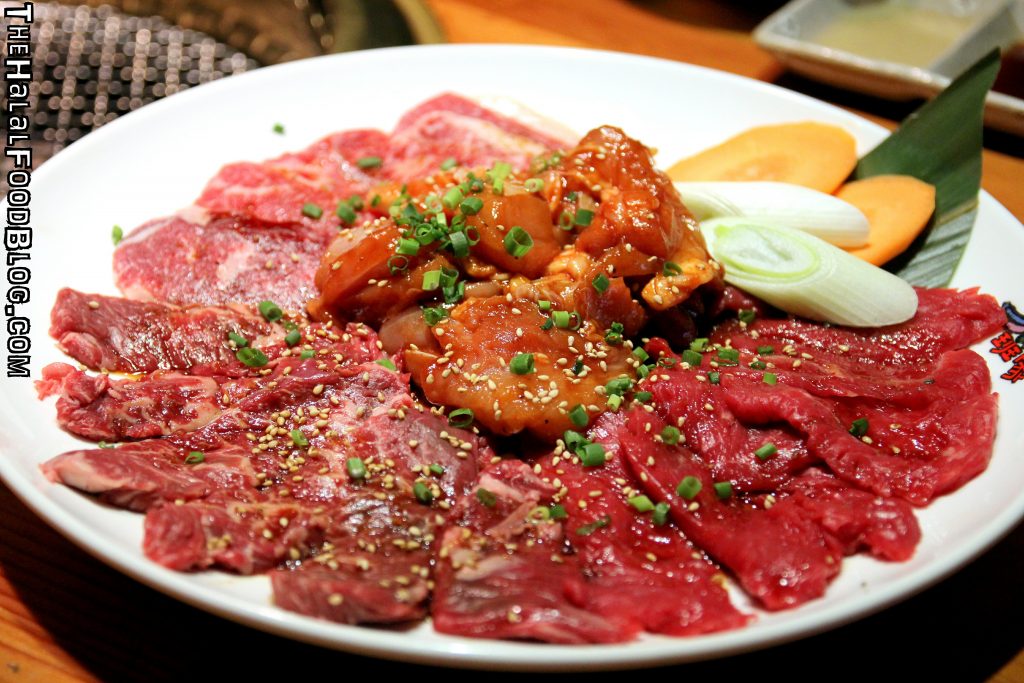 There are over 20 individual types of meats and cuts to choose from for your Yakiniku so your best bet will probably be to get a platter so you get to sample a bit of everything. From there, when you find the type of cut you like the best, you can always order more ala carte.
Those 2 platters above are good examples of the Japanese and Korean influences you can enjoy at Yakiniku Panga. But the best thing is that pretty much ALL their beef is Wagyu so you're definitely in for a treat if you're a meat lover.
There are a few other platters to choose from with the most expensive – the Premium Wagyu Supreme Platter (for 3-4 people) – costs about ¥8500 but it includes a Seafood platter too so it's definitely worth it. Most platters will range for serving between 2-4 people so adjust accordingly.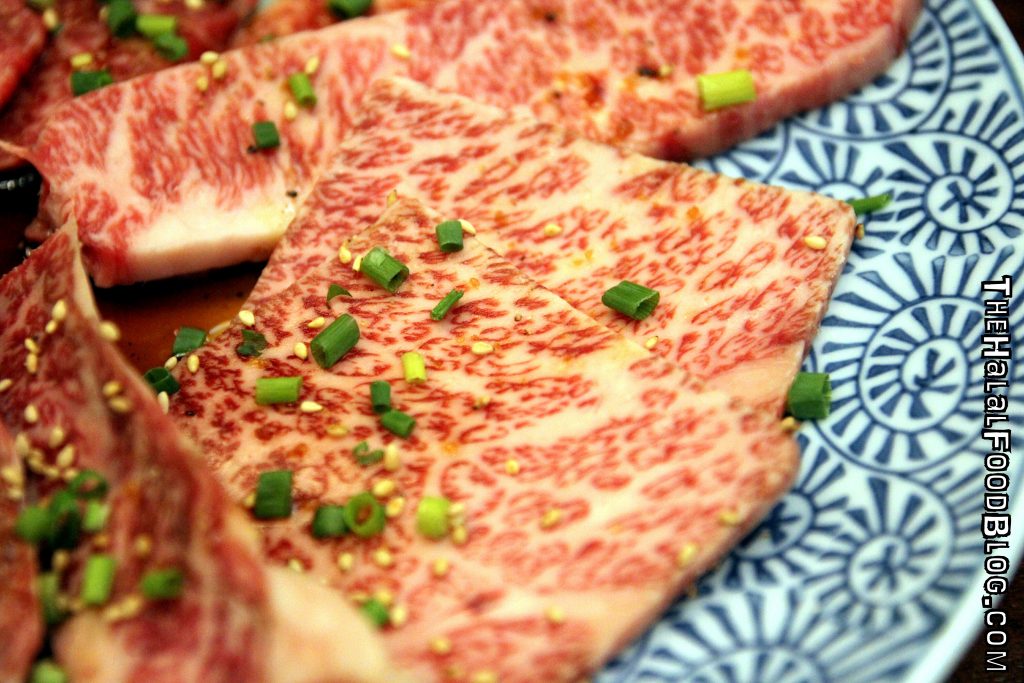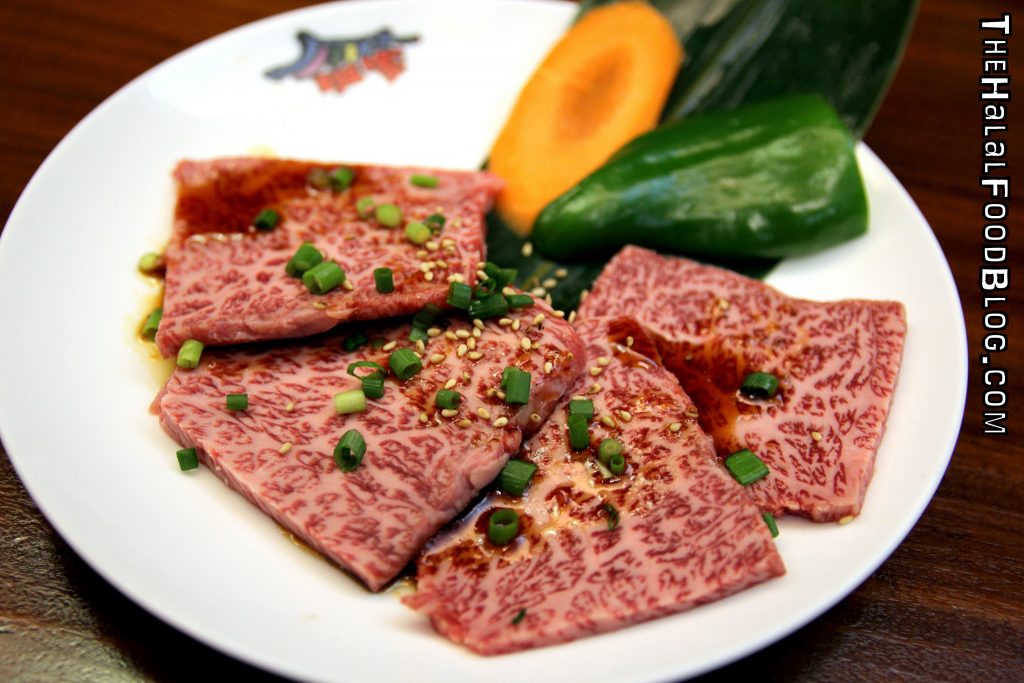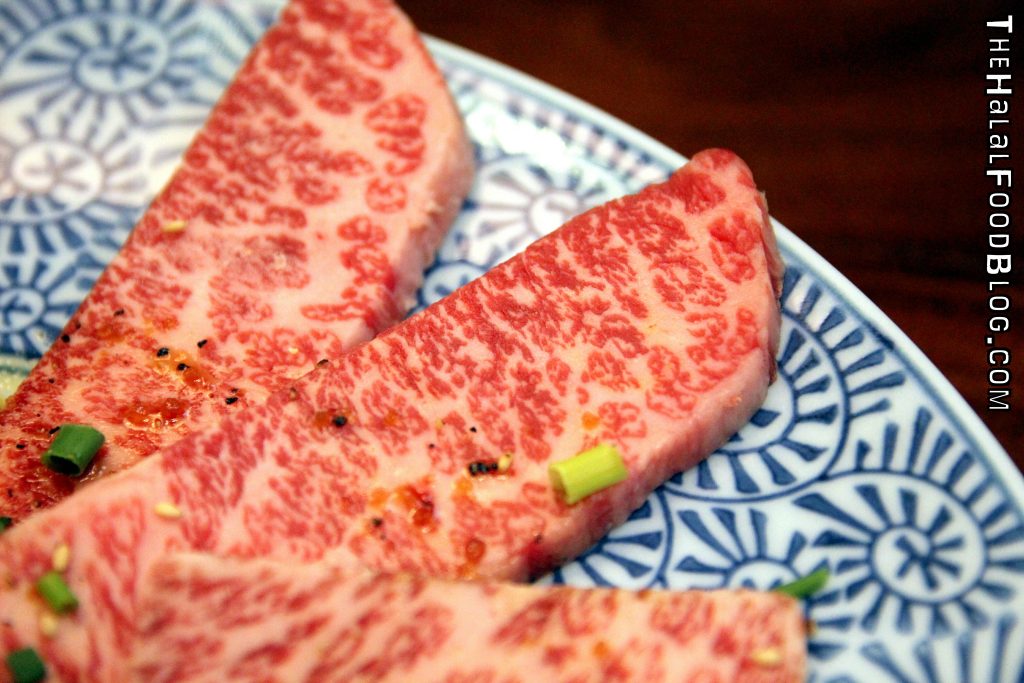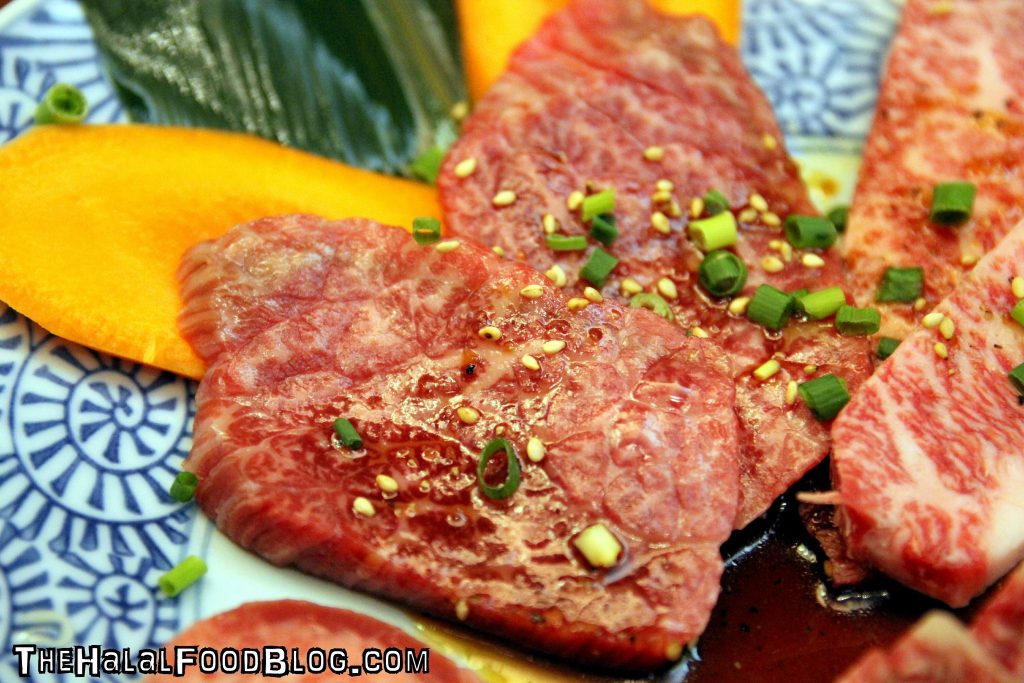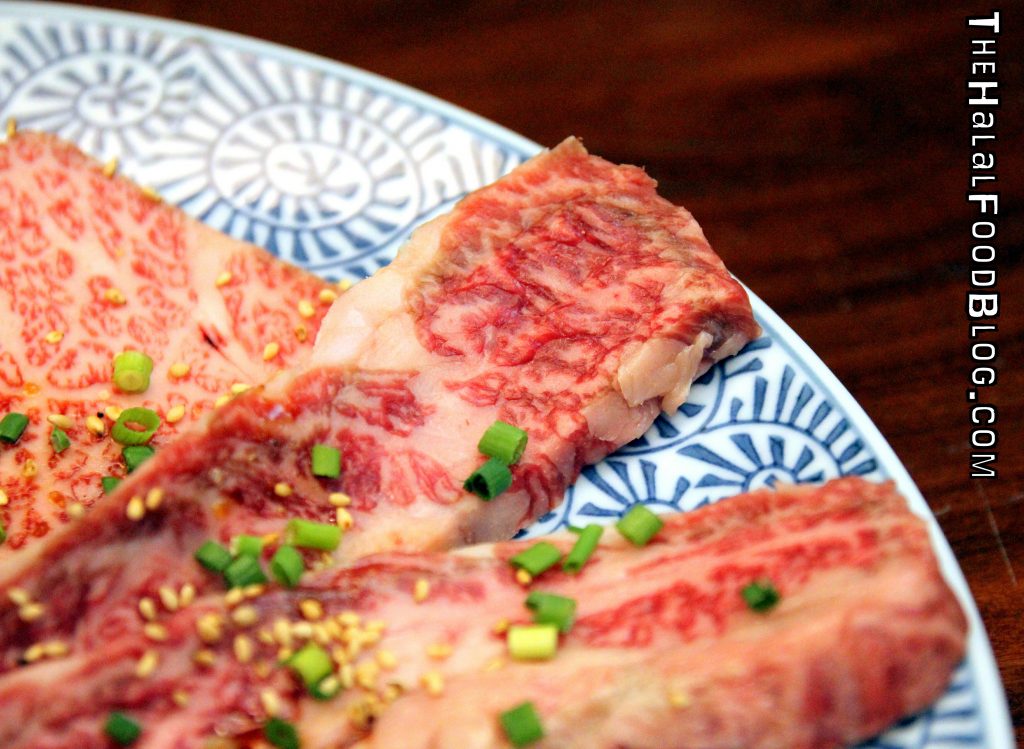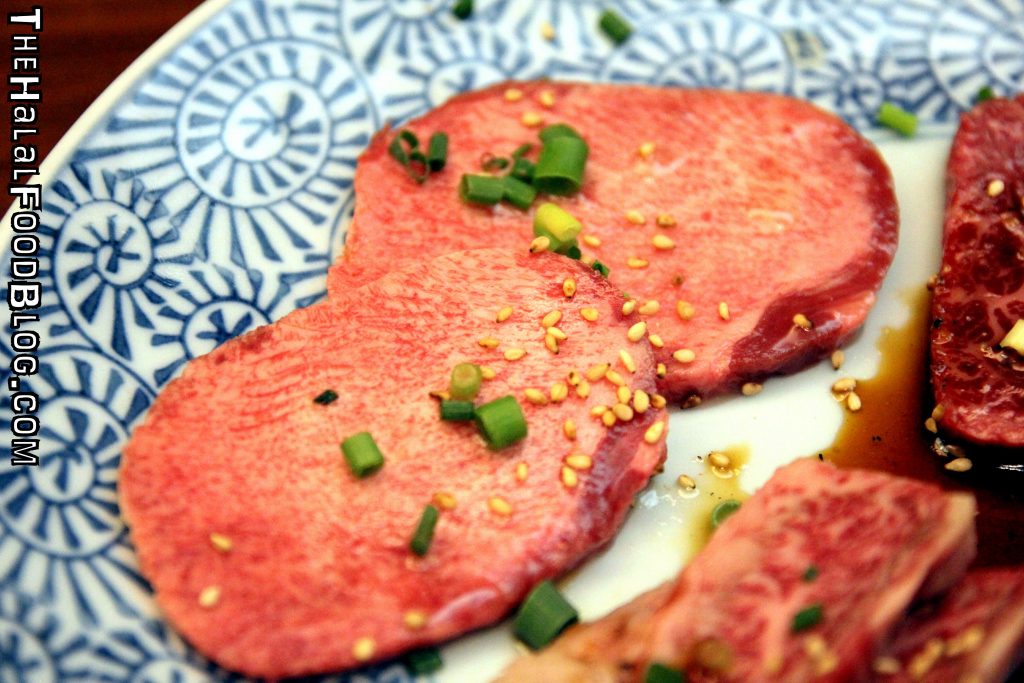 That's all from the first selection we ordered – the Panga Premium Platter – which is supposed to be good for 2 people (depending on your appetite LOL) and it's got a pretty interesting assortment of meat cuts to choose from.
The High Grade Beef Sirloin was definitely our top choice and we even ordered an additional serving at ¥1350 which was totally worth it. Great cuts of Wagyu Beef totally melt in your mouth power to the max. Okay I'm babbling.
The Beef Short Ribs turned out to be the least enjoyable and was simply too tough to chew through.
Well, at least I can safely say that I have tried Beef Tongue at least once in my life! LOL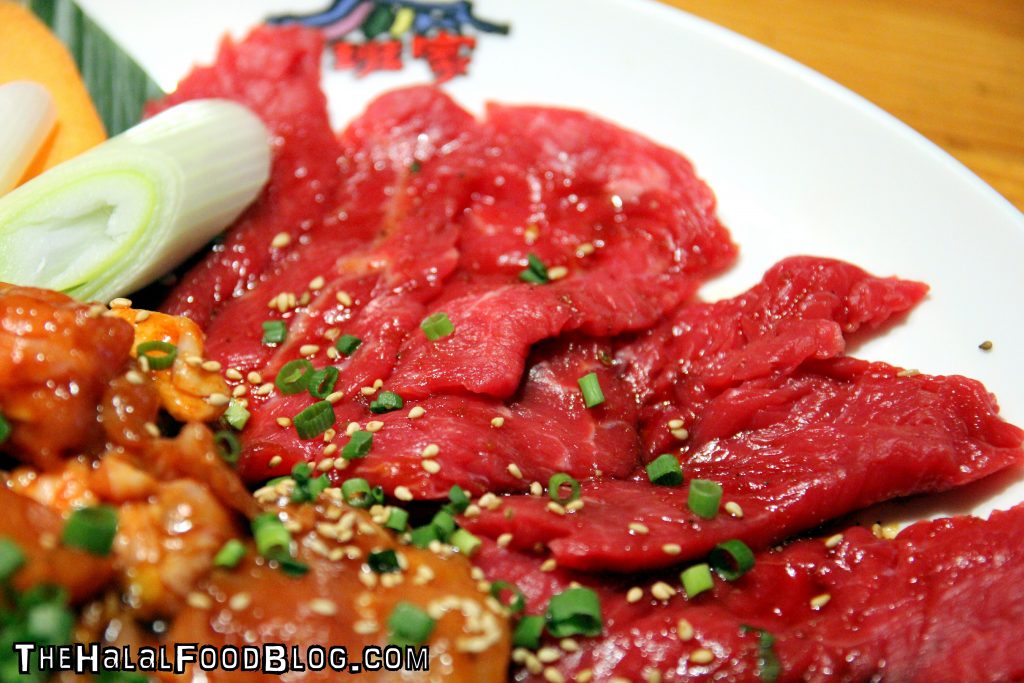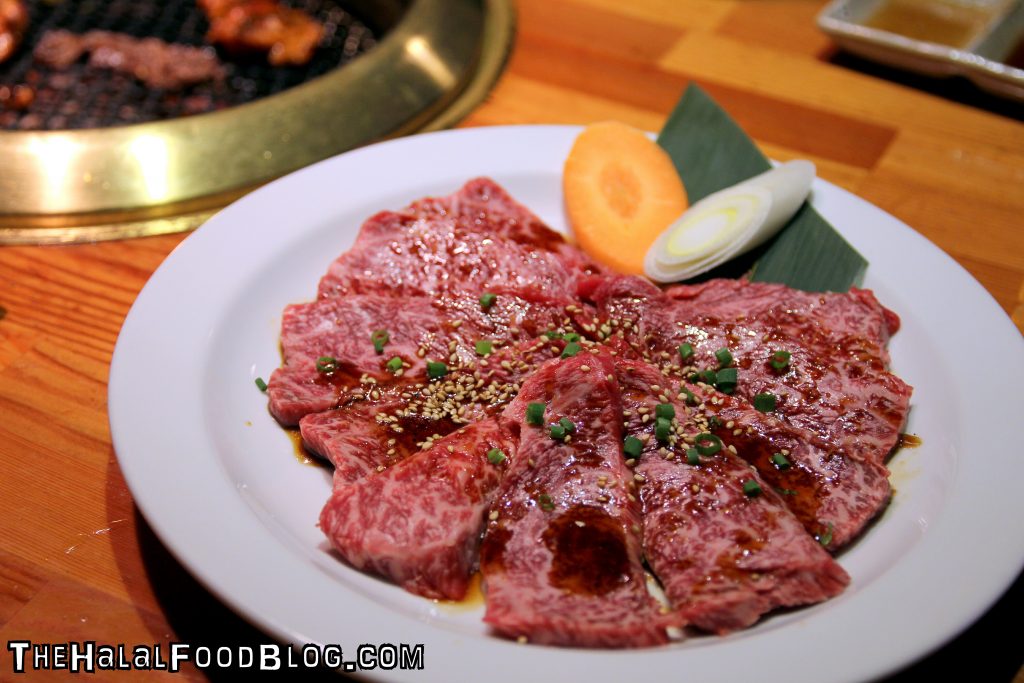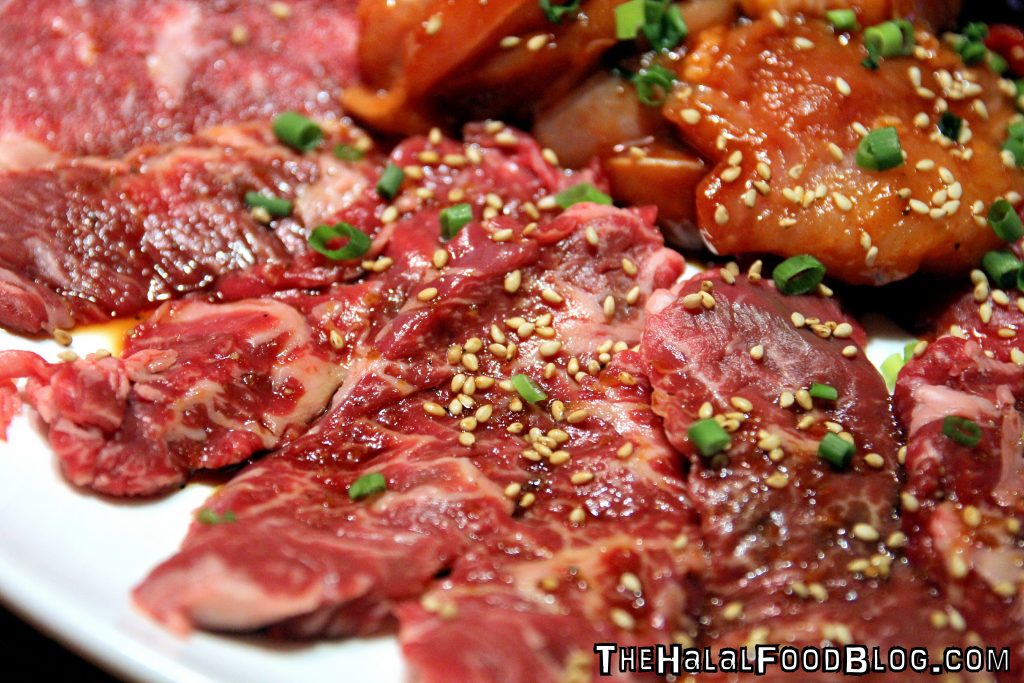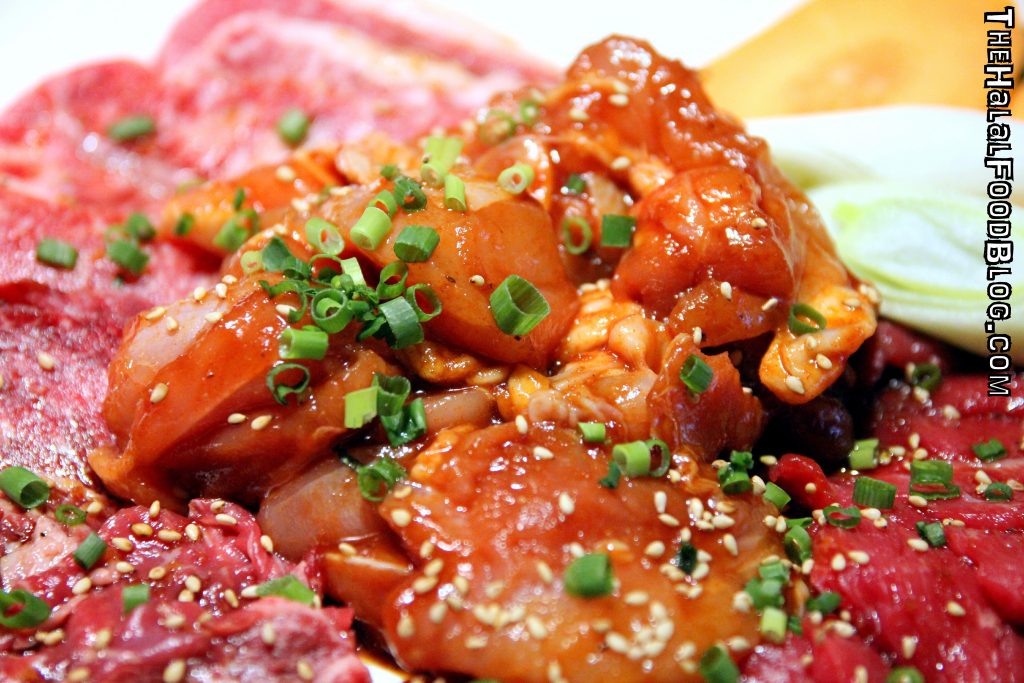 The 2nd platter we had was more of a Korean-style platter with the meats having a bit of Bulgogi marinade for extra flavour when grilling. Pretty good cuts and definitely a good variety!
Besides beef, you can also order Seafood like Scallops and Shrimp. They've also got Salted Tongue, Intestine and Tripe if you're feeling extra adventurous.
And once you have your meats all in front of you, it's time to fan the flames of your appetite!
FUYOH!! My mouth is back to watering when I look at those pics and think back to the meal itself. Super tender meat that you get to cook perfectly to your own preference and gobble down nice and piping hot!
Yakiniku is definitely a must-have experience when you visit Tokyo that's for sure.
Besides the Yakiniku, you can also enjoy a wide array of other dishes on the menu at Yakiniku Panga. You still get to choose between Japanese and Korean cuisine so you can imagine the epic feast you're gonna have there.
We visited a 2nd time for lunch this time and noted that the prices were a little bit cheaper for the Yakiniku meat cuts (generally Lunch is cheaper than Dinner at most places) plus they have special Lunch Sets which might be a good idea to make the most of your meal.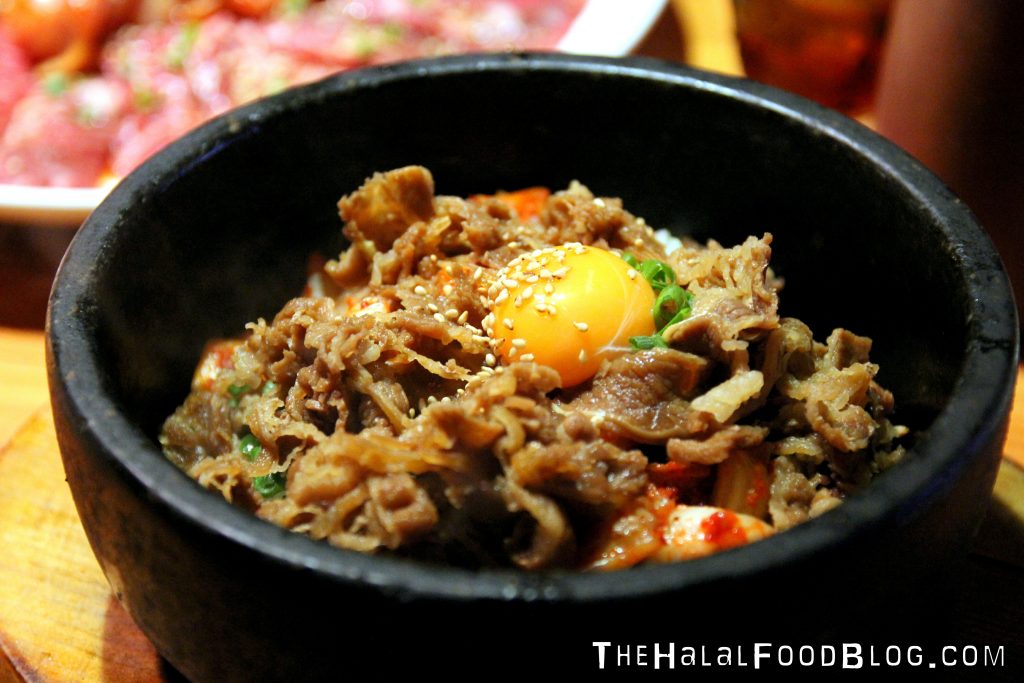 So to go along with all that lovely grilled Wagyu Beef, what better than… more beef! LOL
In this case, served atop one of my favourite Korean dishes – Bibimbap (shown as Pibimbab on their menu) in a hot stone bowl for that extra kick.
This is just one of the examples of how they pair both Japanese and Korean cuisine at Yakiniku Panga and it's actually quite a natural pairing I guess. They each have their own distinctive characteristics but the most important thing is that they are both SEDAP!
So you've got your usual suspects of rice, with thinly sliced tender beef with beansprouts, kimchi and that perfect golden egg yolk just waiting for you to stab it and mix everything up into a beautiful mess. The stone bowl ensures it stays hot so add some of that Korean chili sauce and tuck in to deliciousness level 99999. Totally worth the price tag which is about SGD10 (lunchtime price) for a generous serving.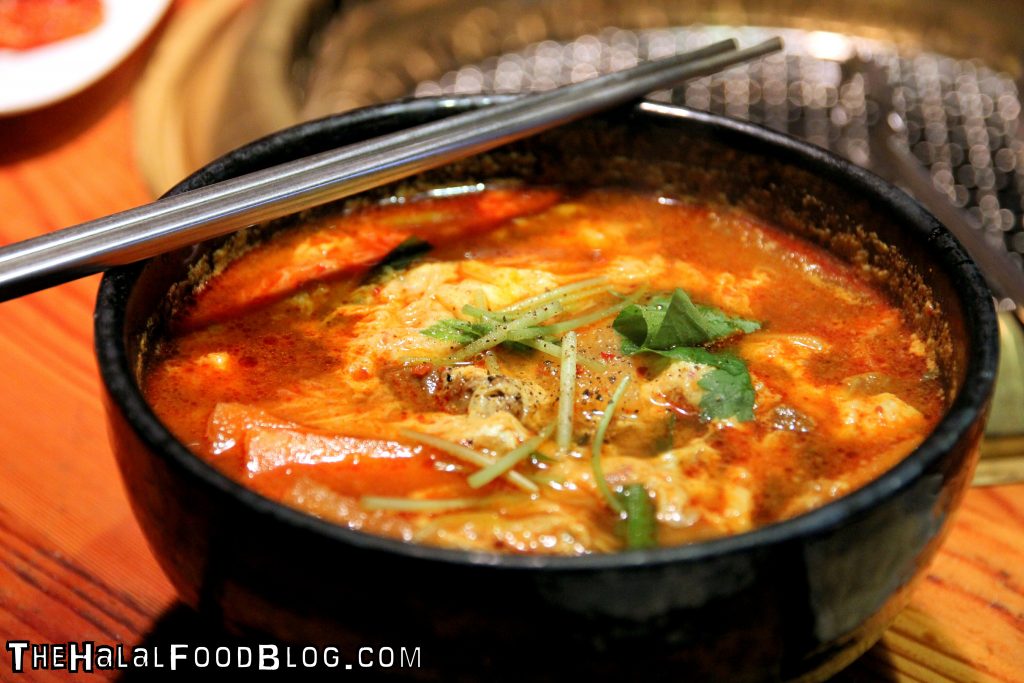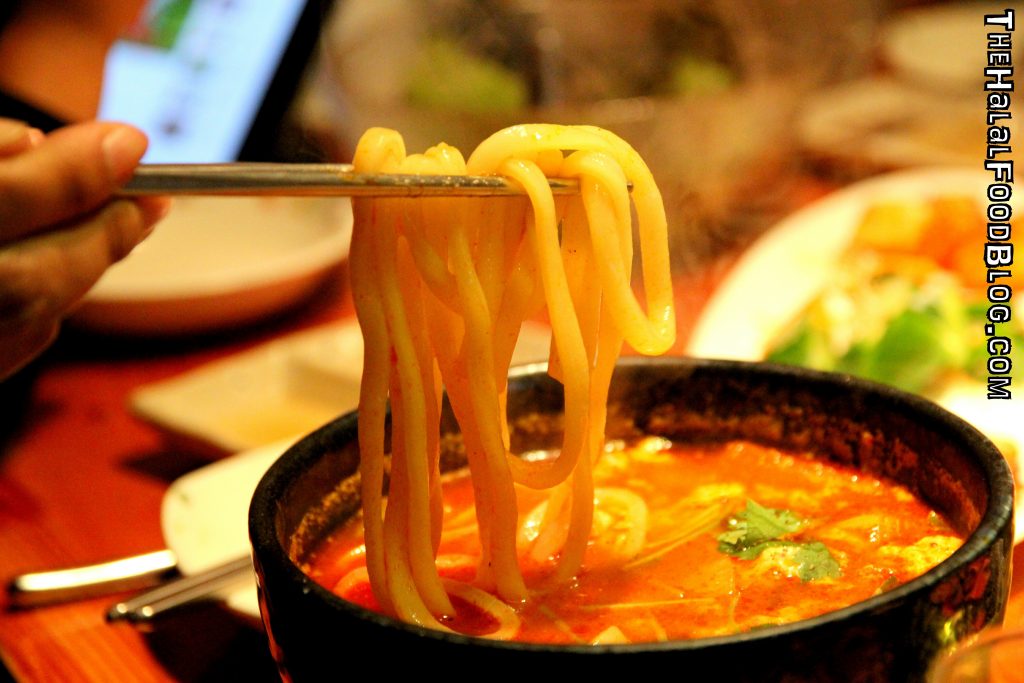 If you're looking to tuck into something soupy and a little bit spicy then the Korean Udon is a good choice. There's a bit of fusion with the Korean style Kimchi-based broth and the Japanese Udon noodles which go really well.
Not exactly super spicy lah (by our standards) but definitely a very hearty serving of noodles. We visited during the cold season so imaging tucking into this steaming hot bowl of noodles after just coming in from the chilly weather outside.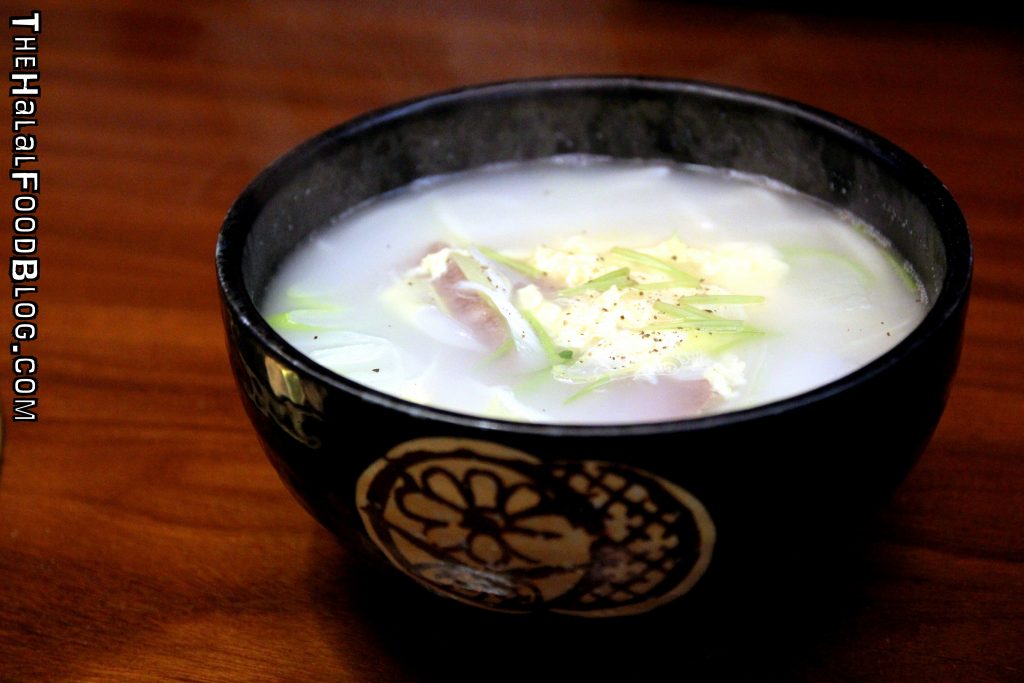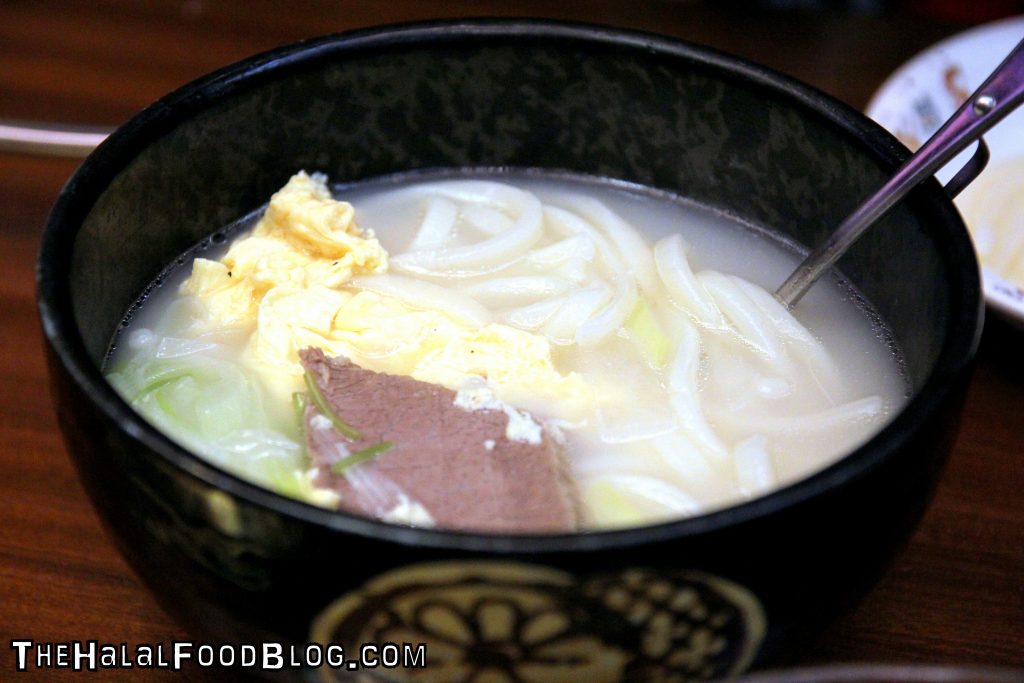 If you'd prefer something soupy but maybe not so strong in the spicy flavour department then perhaps the Gomguk might suit you better. It's still got Udon in there to fill you up plus some beef, egg and veggies for good measure.
The broth here is the complete opposite of the Korean Udon as you can see. It's more of a milder beef broth that kinda reminds us of Mee Sua or Ban Mian kinda flavours for some reason. Still pretty tasty but I guess we prefer the spicier versions a bit more. We'd actually ordered this for our Little Princess just in case she didn't like the other dishes but in the end we had to finish it ourselves LOL
Besides those shown above, they've also got Yukaejang (Beef Soup), Sundubu Jigae (Tofu and Seafood) ans Galbitang (Beef Short Ribs and Veggies) plus loads others but mostly on their Lunch set menu.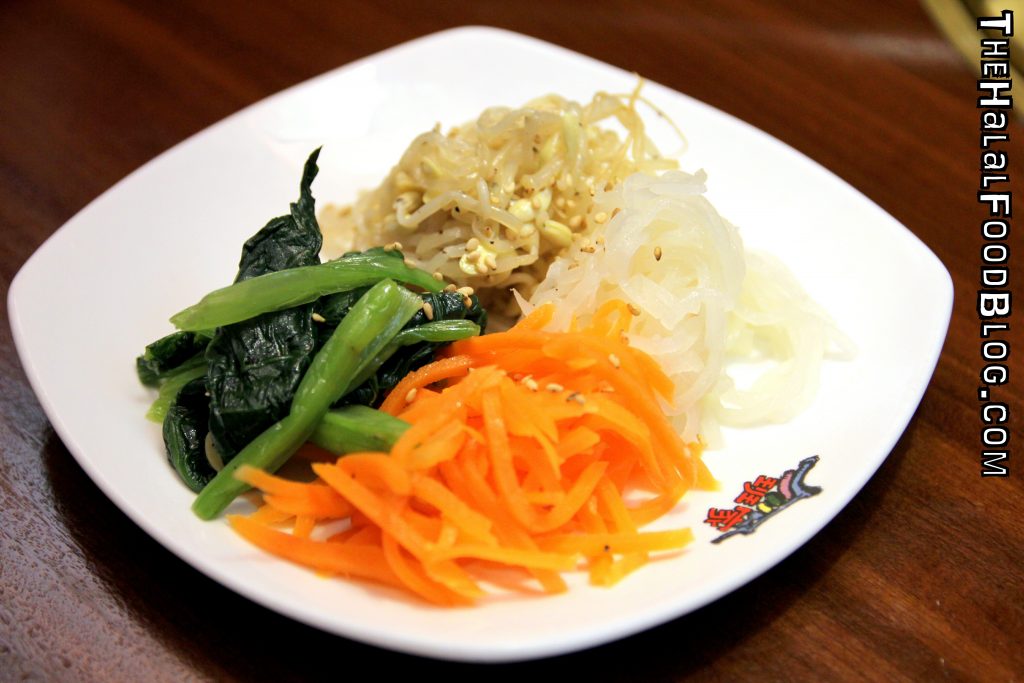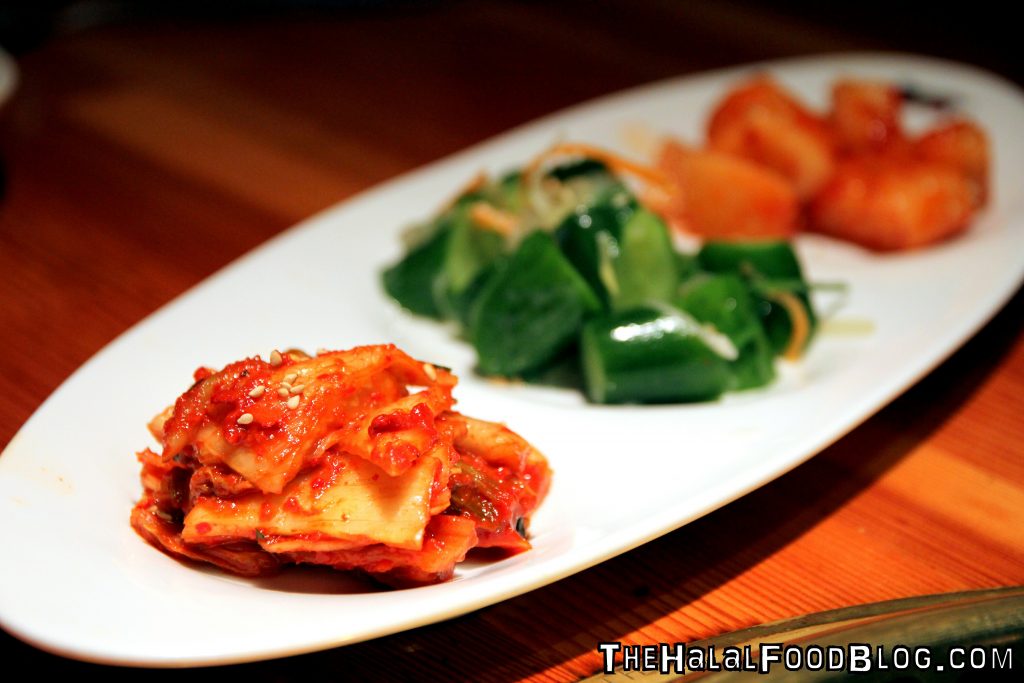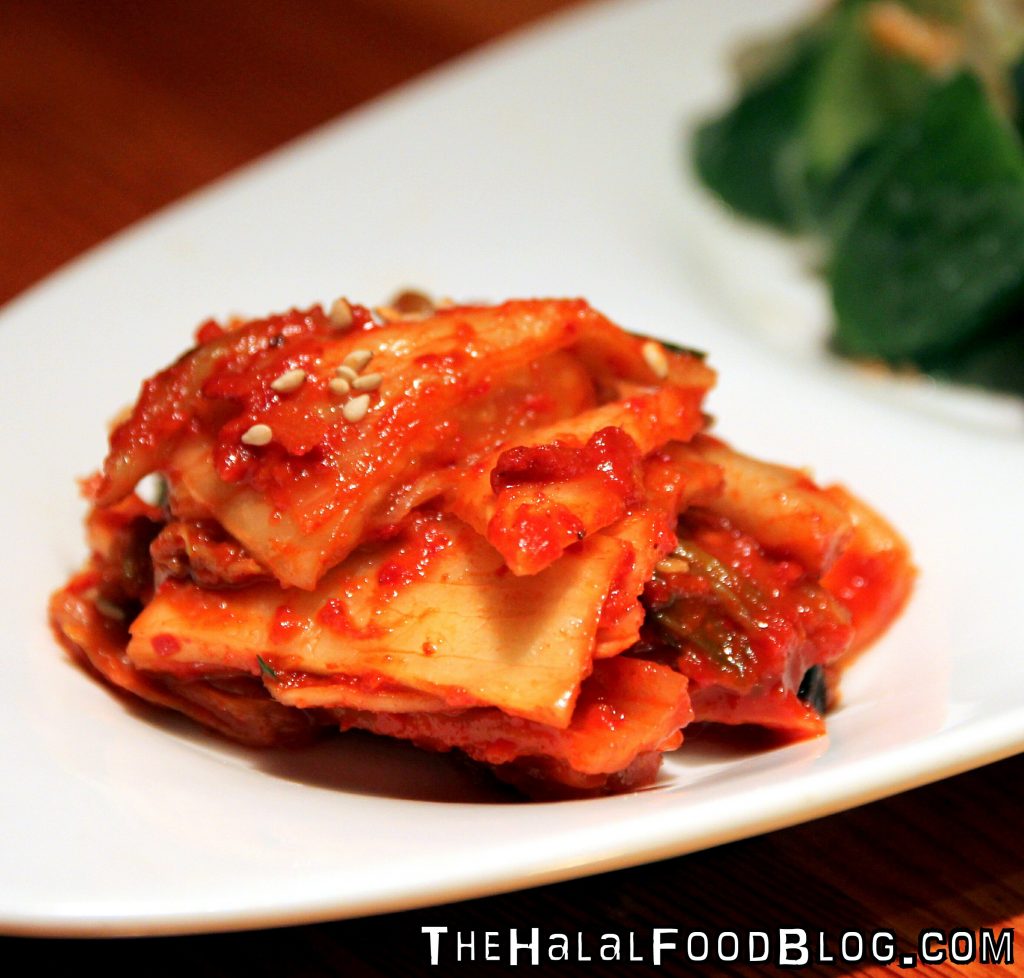 With most of the platters and sets you order, you'll get some Salad, Namul or Assorted Kimchi to go along and it's totally power especially the Kimchi. Yeah yeah we know this is supposed to be mainly Japanese food but this is a great example where the Korean part really enhances the experience with bold and tasty flavours.
I mean, who doesn't love some good Kimchi right??
You can even order extras from the ala carte menu (ranging between ¥380 – ¥800) if you're really enjoying it.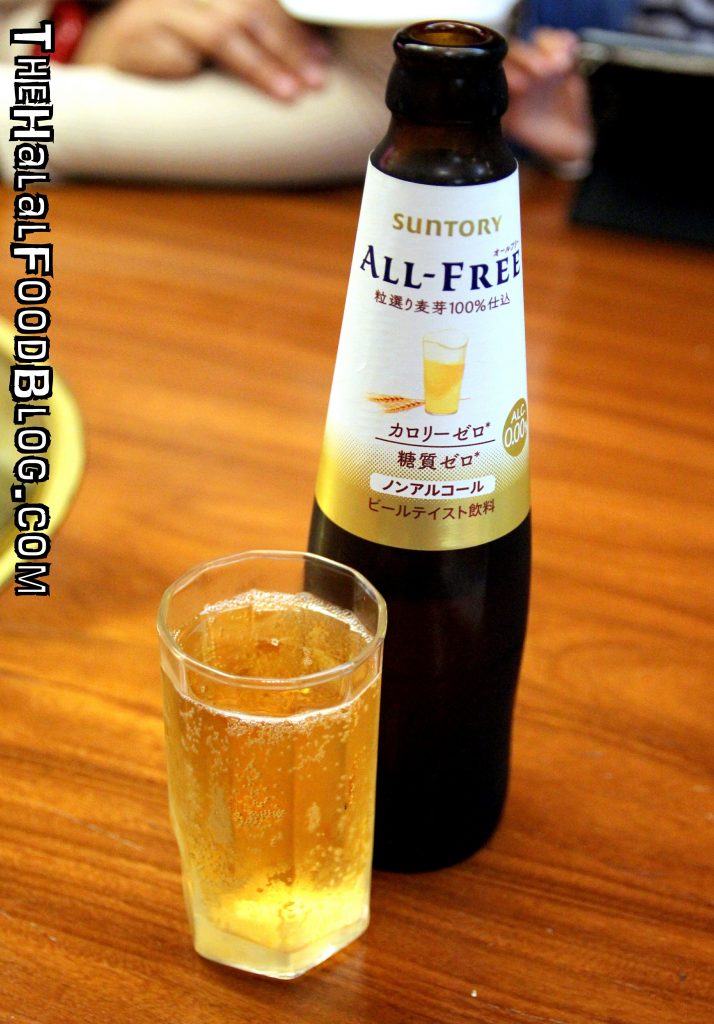 If you enjoy a good malt beverage (which goes well with meats and especially with cold weather) then you will probably comes across the Suntory All-Free Non-Alcoholic Malt Beverage at quite a few of the Halal eateries in Japan.
It's 100% alcohol-free and very similar to the Non-Alcoholic malt beverages we enjoy back in Singapore and Malaysia but just that Suntory is a Japanese brand that's all. Crisp flavour for those who enjoy it!
I'm really not sure about other places that offer Yakiniku. We've had a few names thrown at us like Gyumon etc but due to time restrictions, we didn't get to explore many other options. But Yakiniku Panga turned out to be a really good find and it's great especially if you're eating in a group.
Some of the items on the menu are a little on the pricey side if you think about it but that's probably because they serve some pretty top quality Wagyu at Yakiniku Panga. Overall, it's still pretty affordable especially if you're sharing. Definitely a great experience!
PS try and sit upstairs if you can! More cozy!
If you're heading to Yakiniku Panga, it's a bit of a walk from the nearest station which is Okachimachi or Naka-Oakchimachi Metro Station. I'd say probably 10-15 mins walk through a relatively quiet and nice area. Look for the Satake Shopping Street and you're on the right track! Good chance to do a bit of simple shopping too as prices here a lower than busier areas.
You can also find Yakiniku Panga on the Halal Gourmet website/app (by Halal Media Japan)!
3-27-9 Taito, Taito-ku,
Tokyo 110-0016
Tel: +81(0)-3839-8929
www.panga-panga.com
Facebook: www.facebook.com/yakinikupanga
Operating Hours:
11.30am – 2.00pm (Lunch) Mondays to Saturdays
5.00pm – 11.00pm (Dinner) Mondays to Saturdays
5.00pm – 10.00pm (Dinner) Sundays
All information (including prices, availability of item on menu and Halal status of establishment) are accurate at the time of posting. All photos used in this site are property of The Halal Food Blog unless stated otherwise.