To be honest, we were not actually looking for it but when we chanced upon it, we simply could not say no!
So we'd read about Masudaen Sohonten in one of those handy tourist guides that you get from the airport and selected train stations etc. One of those guides was for Halal food in the area of Asakusa and even though we did not give it much though we did not give it much thought at the time, we definitely noticed that there was a shop in Asakusa that was selling Halal Soft Serve Ice Cream!
Now, in Tokyo, you'll probably notice these little mini-statues of ice-cream cones outside of shops which sell ice-cream. Most of them are white in colour but the ones selling the Matcha ice-creams are green in colour. And that's how we spotted Masudaen Sohonten!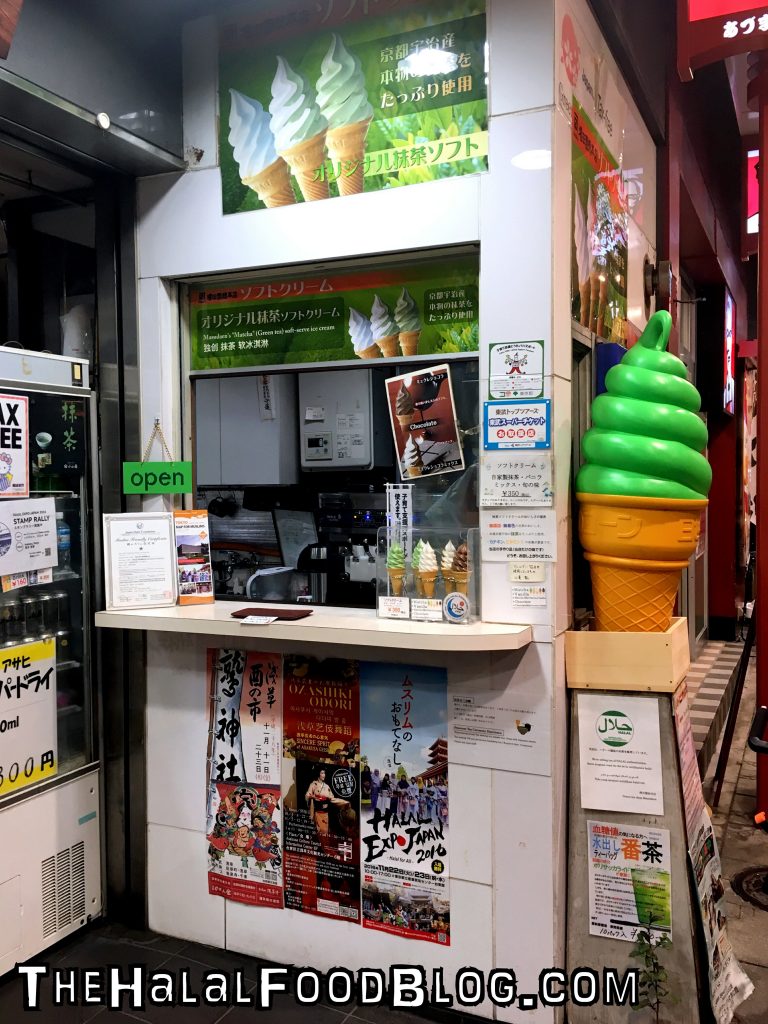 Now, they have 3 flavours – Vanilla, Chocolate and the much-sought after Matcha.
You can actually mix-and-match certain flavours so you'll get half-and-half. For example, Vanilla-Matcha or Vanilla-Chocolate. And in case you were wondering… No, you cannot mic Matcha-Chocolate LOL
For those of you who love Green Tea, then the Matcha will be the obvious choice for you here am I right? It's definitely got a great Matcha flavour that goes well with the milky, creamy ice-cream. Well. it's little wonder that the Green Tea game is strong here – Masudaen Souhonten is actually a shop that specialized in Green Tea from Kyoto Uji!
You can even step inside and get some Green Tea for home!
Look out for the certificate displayed at the front of the shop to allay any doubts you might have by the way.
We have not heard of any other Halal dessert/ice-cream in that area so if you're in Asakusa, you might as well drop by and try some right? It was super cold weather when we were there but we'll never turn down ice-cream! LOL
Kineya Mugimaru is located just across the street from a landmark called the Tobu Isesaki Line Asakusa Station. It's actually the train station but it's huge and you can't miss it. Once you see it, you know you're in the area cos the shop is just across the street at the same junction.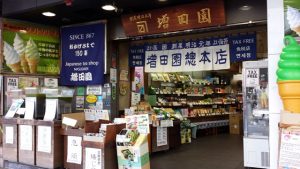 Masudaen Sohonten
1-17, 1-chome, Asakusa
Taito-ku, Tokyo, Japan
Operating Hours: 8.30am til 7.30pm Wednesdays til Mondays
8.30am til 6.00pm on Tuesdays
All information (including prices, availability of item on menu and Halal status of establishment) are accurate at the time of posting. All photos used in this site are property of The Halal Food Blog unless stated otherwise.