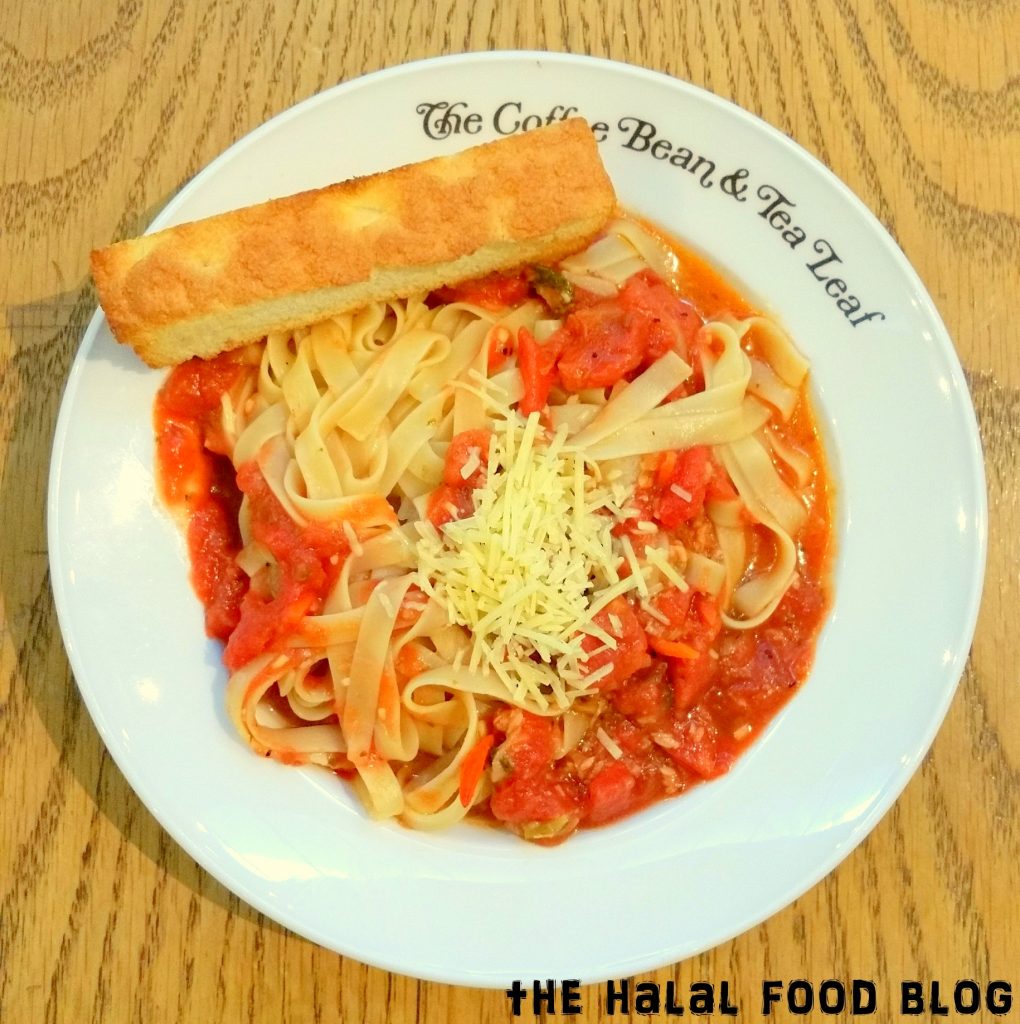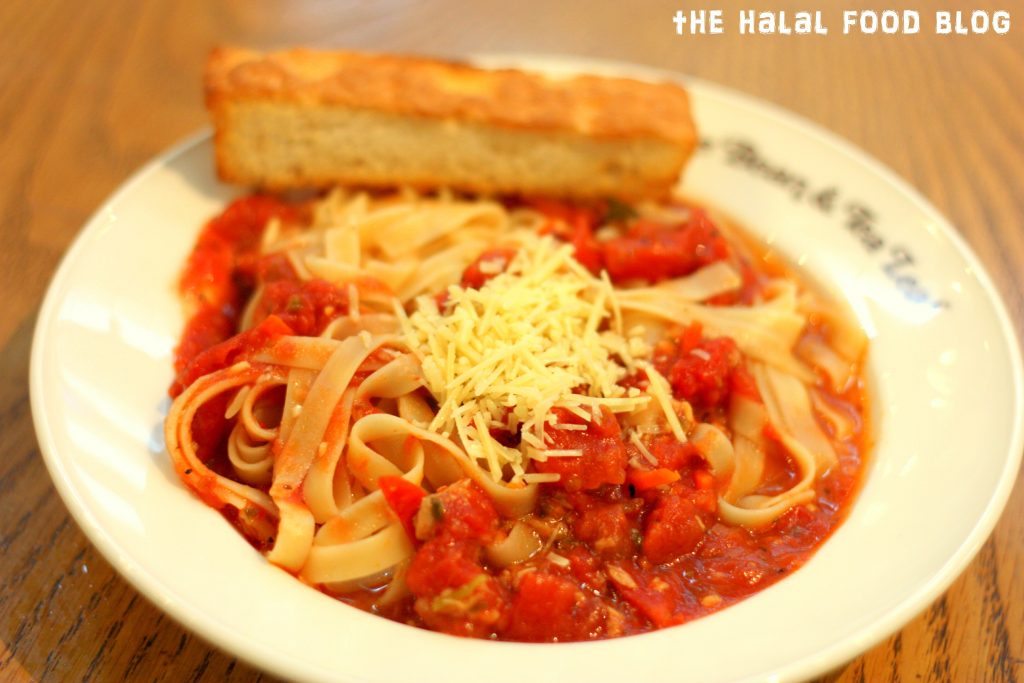 Yeah we have a love-hate… okay more of a hate-hate relationship with the pasta dishes from The Coffee Bean & Tea Leaf which stretches for years and years…
Our recent visit where we tried the Carbonara Fettucine did not help but plenty of readers left comments that we should have tried the Spicy Tuna Pasta instead… Really nice meh? Hmmmm…. so even though we said we wouldn't have the pasta from there anymore, we made our way back…
So we ordered the Readers' Choice – Spicy Tuna Pasta!!!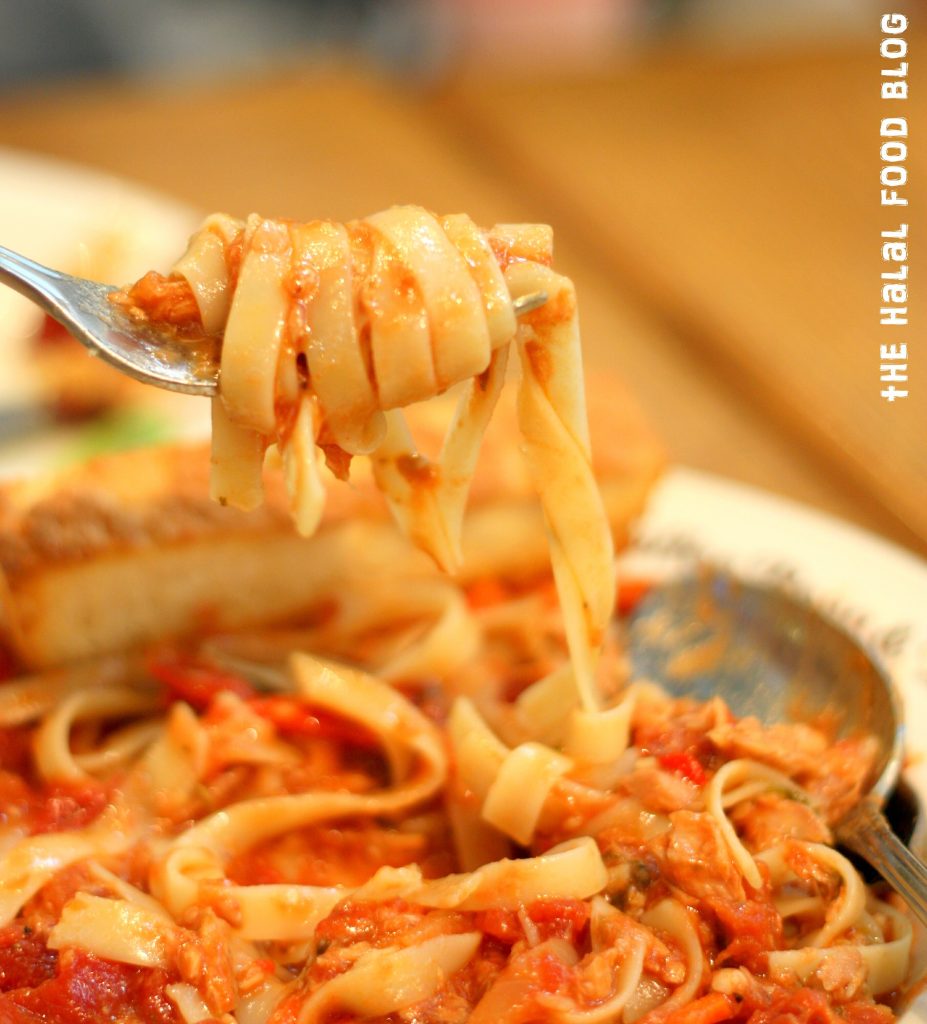 We chose Fettuccine again because they were out of Spaghetti :\
This time, the pasta was al dente and not mushy like the last time so there's some improvement there at least.
The tomato sauce was very flavourful and you'll definitely love it if you're a fan of tomato-based pasta dishes. As you may know, I'm more of a creamy pasta guy myself but this was not bad.
And last but not least, the spicy tuna factor.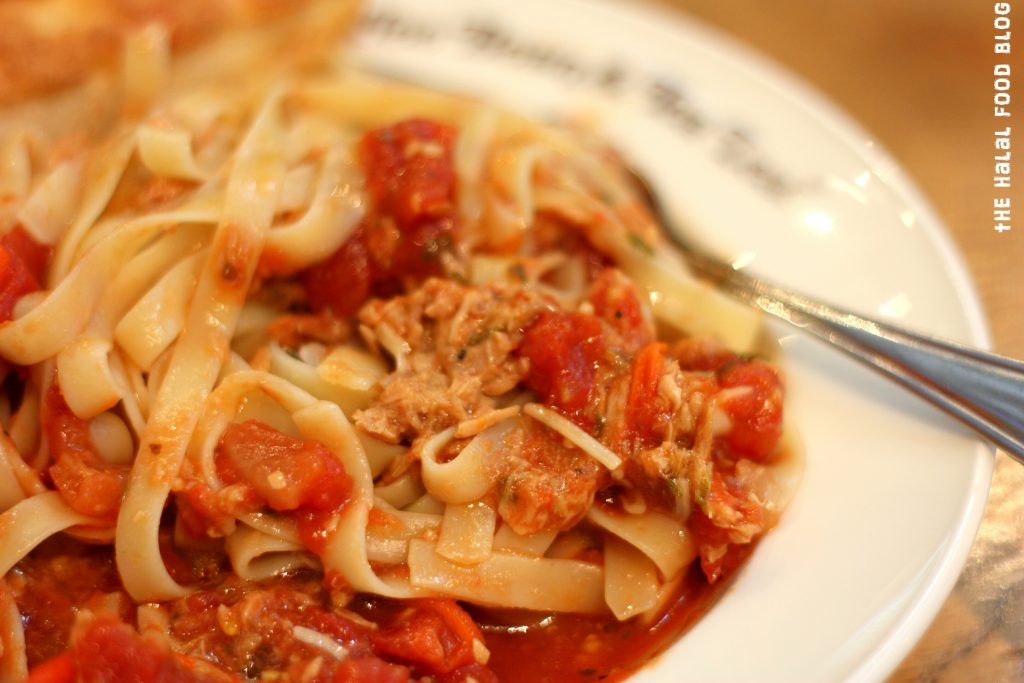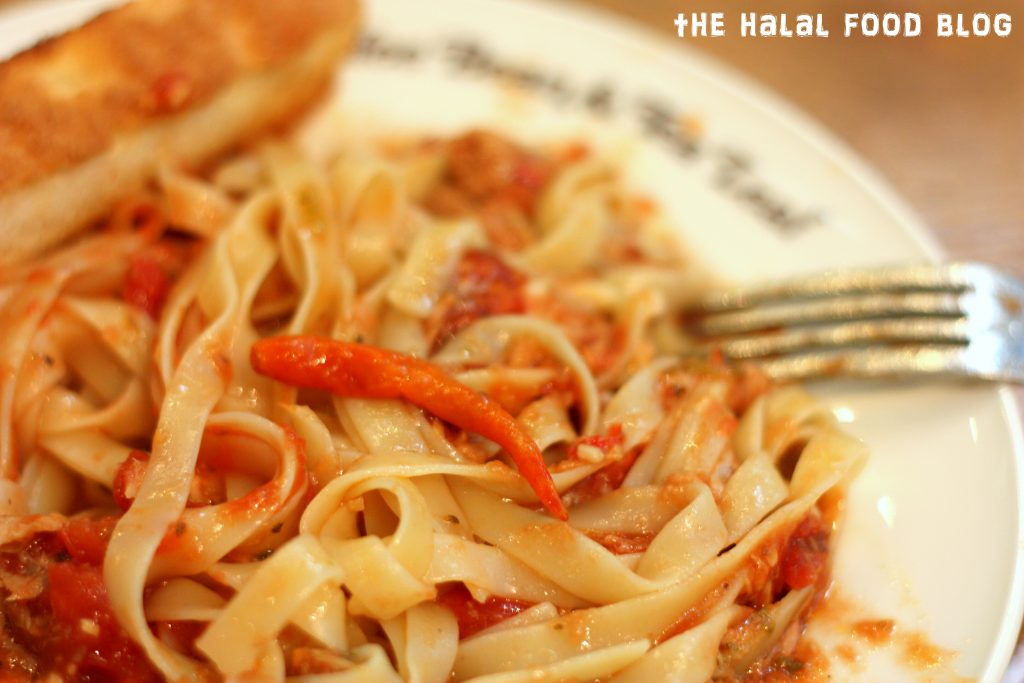 When I first took a taste, I recognized it immediately.
And when I saw the chilli padi, I was pretty much 90% sure that they were using Ayam Brand Chilli Tuna here.
(This was later confirmed on IG by @ibuabah.zuran aka our CBTL advisor LOL thanks!!)
There's nothing wrong with using Ayam Brand Chilli Tuna of course because it rocks. I have mixed it into my instant noodles many times for a great satisfying meal and it does have a spicy kick to it. But then again once you kena the tomato sauce, it's not that spicy lah actually.
Adam's Verdict:
Spicy Tuna Pasta 2/5
Yeah I know we can say "Might as well cook at home" and it can apply to ANYTHING we eat outside but we have to factor in how troublesome and leceh it would be to cook it at home. Ask me to cook steak or roast chicken at home in a snap, can also but it might be cheaper and better to get it outside.
But for this pasta, it's literally boil the pasta, open up 2 different ready-to-use ingredients (tomato pasta sauce and Ayam Brand Chilli Tuna) and you're all set. Hmmmmm…. guess the hate-hate relationship remains LOL
Next time we'll stick to trying their All-Day Breakfast dishes instead.
PS – check out HalalFoodHunt's IG pic… looks so much better than what we got right? Spaghetti rocks.
  EHub @ Downtown East
  1 Pasir Ris Close #02-08
  Tel: 6582 0208
  www.coffeebean.com.sg/coffeebean
  Operating Hours:
  8am til 10.30pm Sundays til Thursdays
  8am til Midnight Fridays & Saturday
All information (including prices, availability of item on menu and Halal status of establishment) are accurate at the time of posting. All photos used in this site are property of The Halal Food Blog unless stated otherwise.