We headed back to The Chicken Rice Shop to celebrate our parents' birthdays recently (both birthdays are like a week apart!) and we wanted to go to place where we could enjoy some good chicken rice plus we wanted to try something that was so popular that it was upgraded from a promotional dish to one that's a permanent feature on the menu now!
But of course, birthday means makan besar right!!!!
So we had pretty much all the different types of chicken available for the chicken rice sets plus a few extras!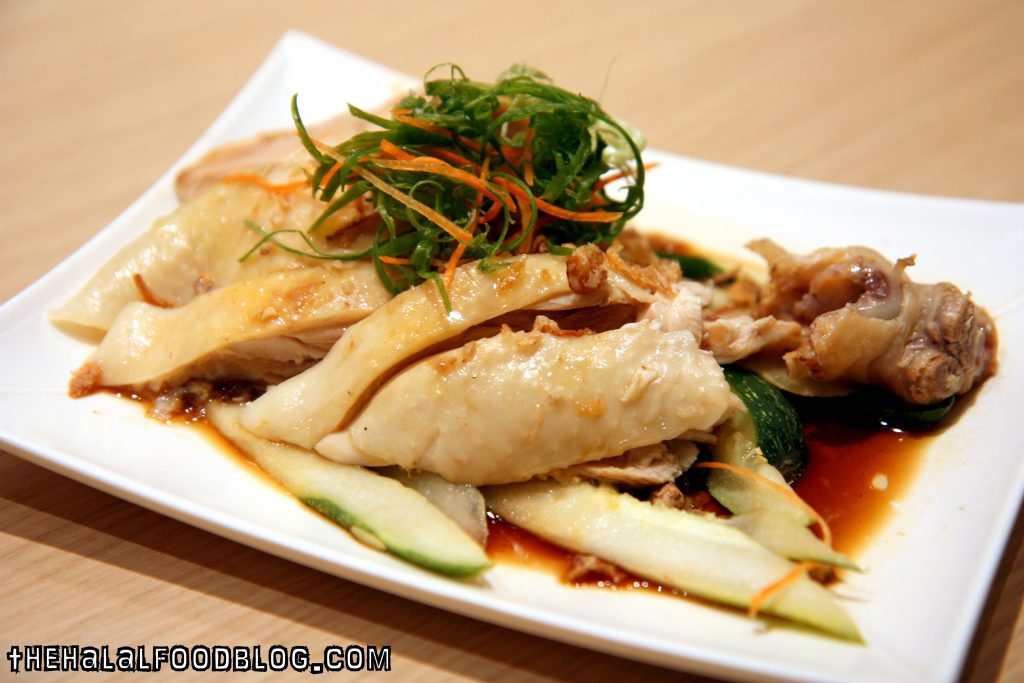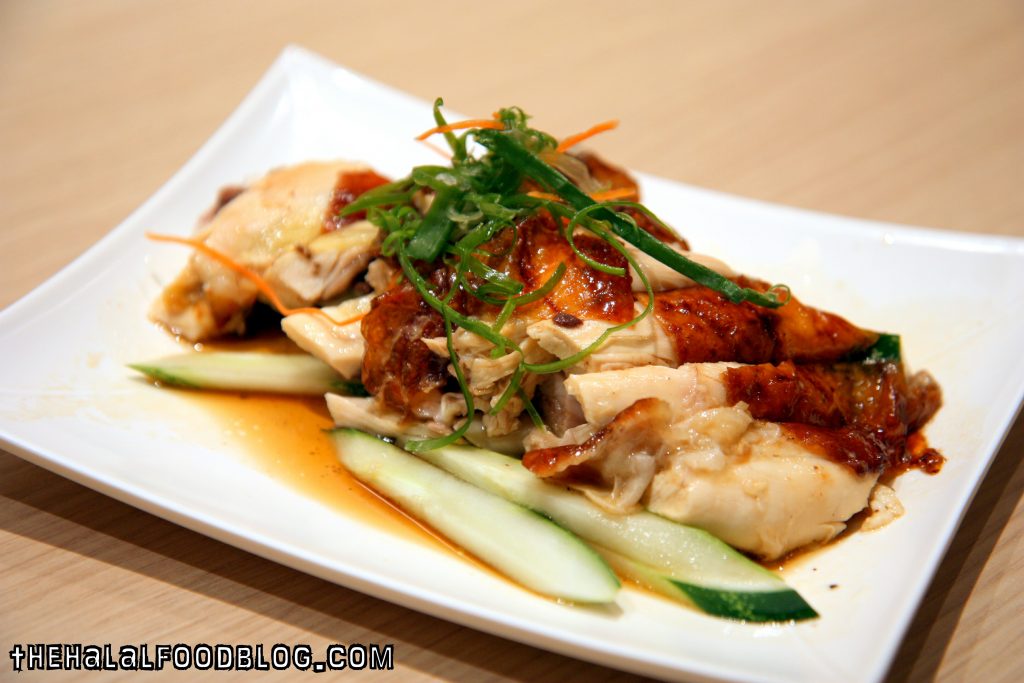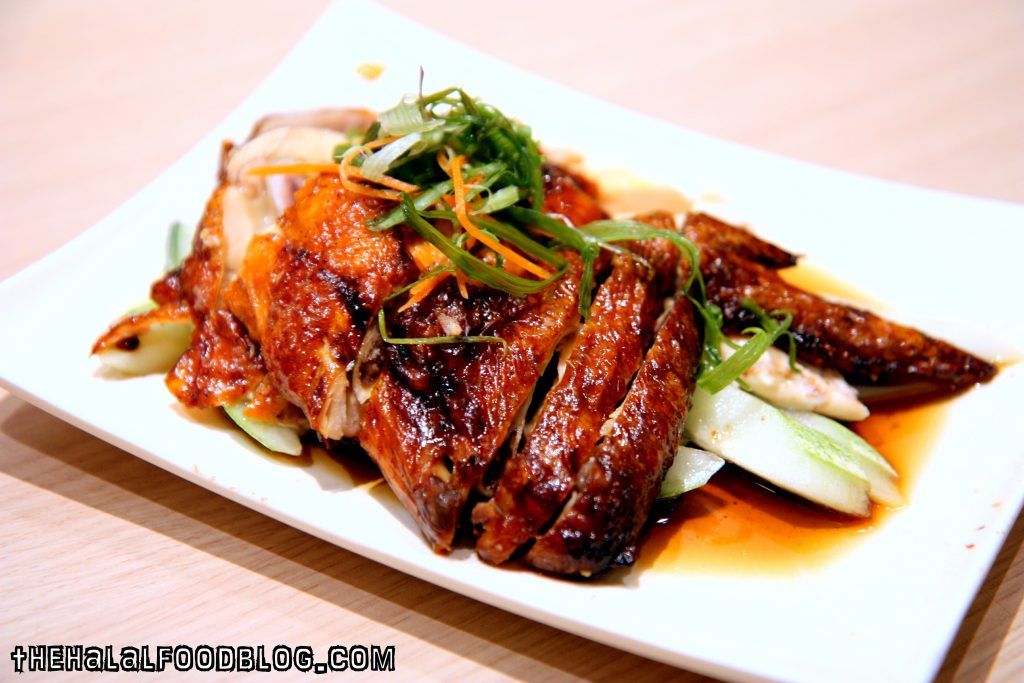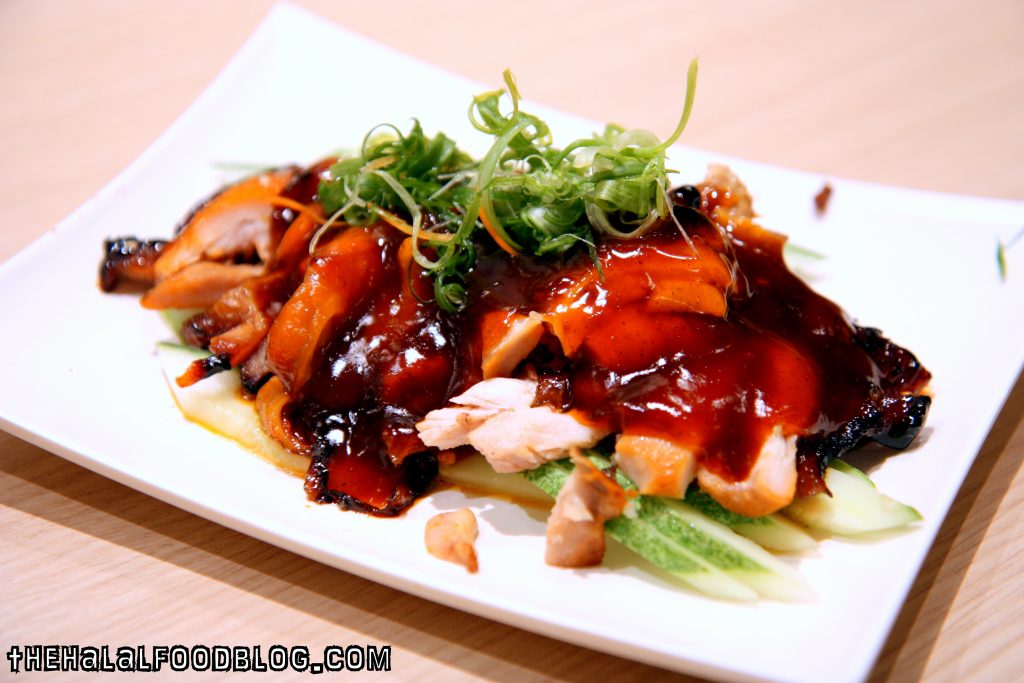 So we had to order 3 of the staples with our Chicken Rice sets right.
Dad absolutely loves Steamed Chicken when he has his chicken rice. To be honest, I'm more of a roasted guy myself but steamed chicken is definitely his first choice. I guess it has a really simple yet satisfying flavour and if it's cooked perfectly, you get this really soft and almost gelatinous layer of fat and skin on the chicken that everyone loves.
As you can tell from the double-serving, the Roasted Chicken was definitely a favourite of quite a few at the table LOL I guess you can't go wrong with the good ol' roasted chicken with that delicious soy sauce that bathes the chicken.
Anyways, they call it Crispy Roasted Chicken here but by the time the soy sauce soaks in, it's not so crispy anymore but no complaints because it's still a generous serving of tender chicken and that soy sauce more than makes up for it.
And last but definitely not least in that series of pictures is the Prime Honey BBQ Chicken which I really really fancy probably because it has a sweet/salty thick sauce that comes with. I'd be hard pressed to choose between this and the Crispy Roasted Chicken so I'd probably order both if it was up to me.
But don't mistake this for what we know as 'chicken char siew'. Yeah it's similar but this is an actual piece of chicken that has been BBQ-ed and not just that slab of meat that they slice up.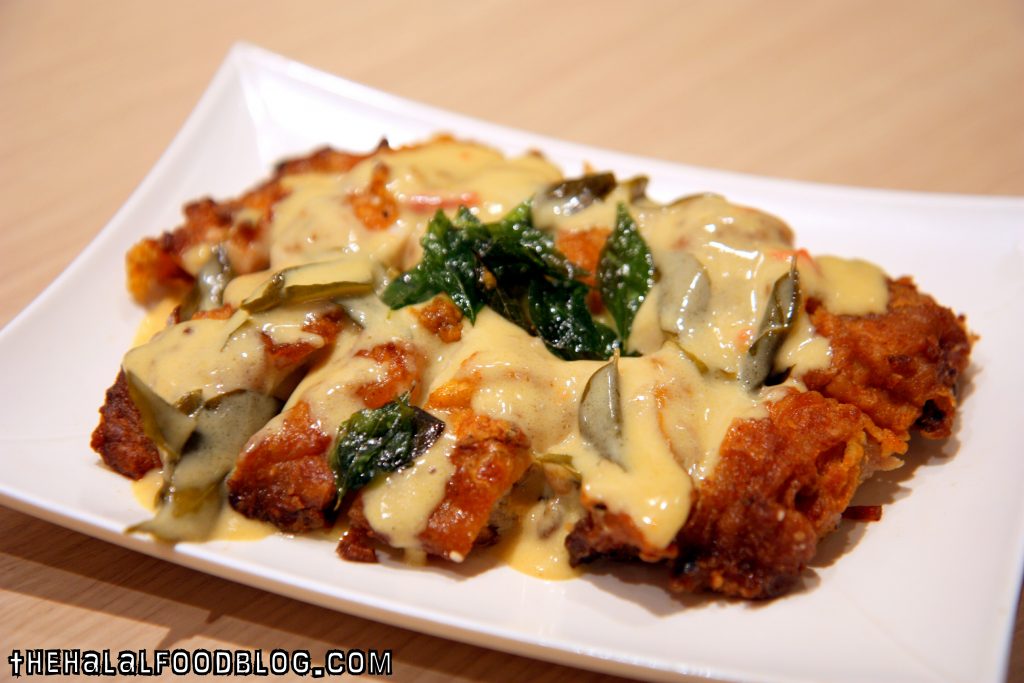 JENG JENG JENG!!
And here it is – a dish that was introduced as a promo item on the menu some time back but proved to be so tasty and sought after that by popular demand, they have made it a permanent item on the menu! Oh yeah, we are talking about the Grilled Butter Chicken!!
So it's a piece of chicken that has been grilled to perfection. Tender on the inside but with a bit on crisp on the outside and then they pour on this creamy butter sauce. Yummy!!
Hmmmmm how to describe this butter sauce eh? Okay I've got it.
You know Salted Egg Yolk sauce right? Well, think of this sauce as something like that but without the salted egg yolk. After all it does seem like that and the chili padi are the only ingredients missing in comparison.
It wasn't a hit with everyone at the table but majority though it was quite nice. For me, I really liked it because it was creamy and rich and went well with the chicken. But my advice is to eat it while it's still hot okay.
You can order your favourite Chicken Rice from the ala carte section of the menu which comes with your choice of chicken, rice and soup. You can also top-up to get the braised tofu and egg which really completes a traditional chicken rice set meal.
If you're like me and wanna have more than 1 type of chicken, they also have Chicken Combi options where you can choose 2 types of chicken!!
But if makan besar, they check out the TRCS Set Meals! Ranging with choices for solo diners to a group of 4 diners, you get to mix and match to suit the tastes of everyone at the table. Besides the chicken rice sets, choose your appetizers and side dishes too!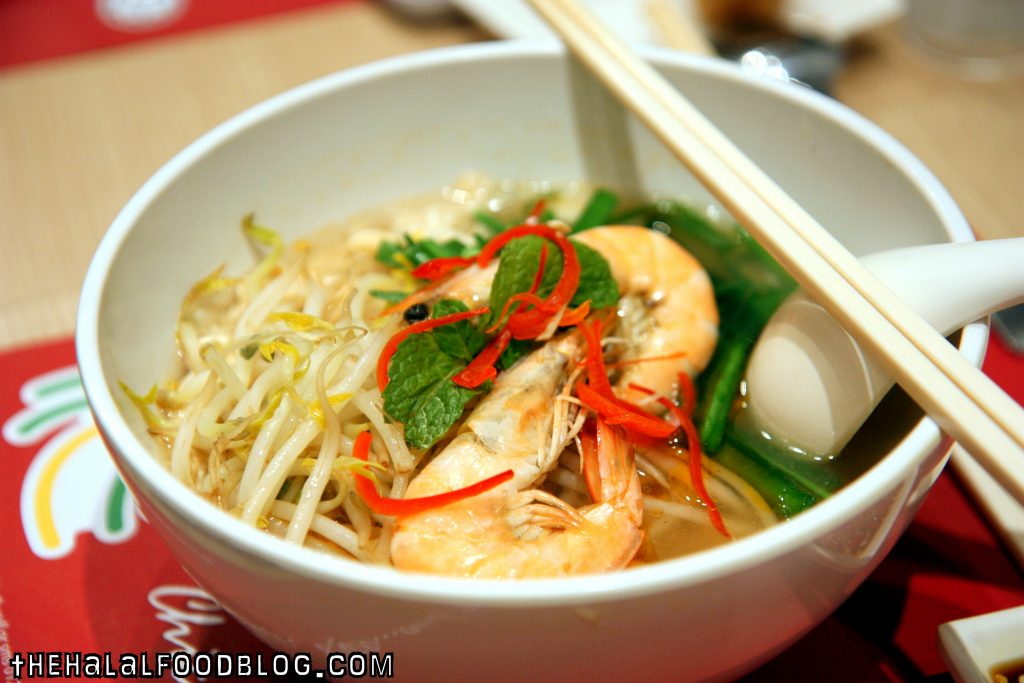 The Chicken Rice Shop also has other dishes on the menu too including a range of noodle dishes to choose from.
Choices include the famous Assam Laksa, Curry Laksa, Hainanese Curry Chicken Noodles and even Sliced Chicken Noodles too.
Mum loves her noodles so she went for the Ipoh Hor Fun!
Kway Teow in a clear broth with prawns for that simple yet satisfying bowl of goodness that is best enjoyed while steaming hot!!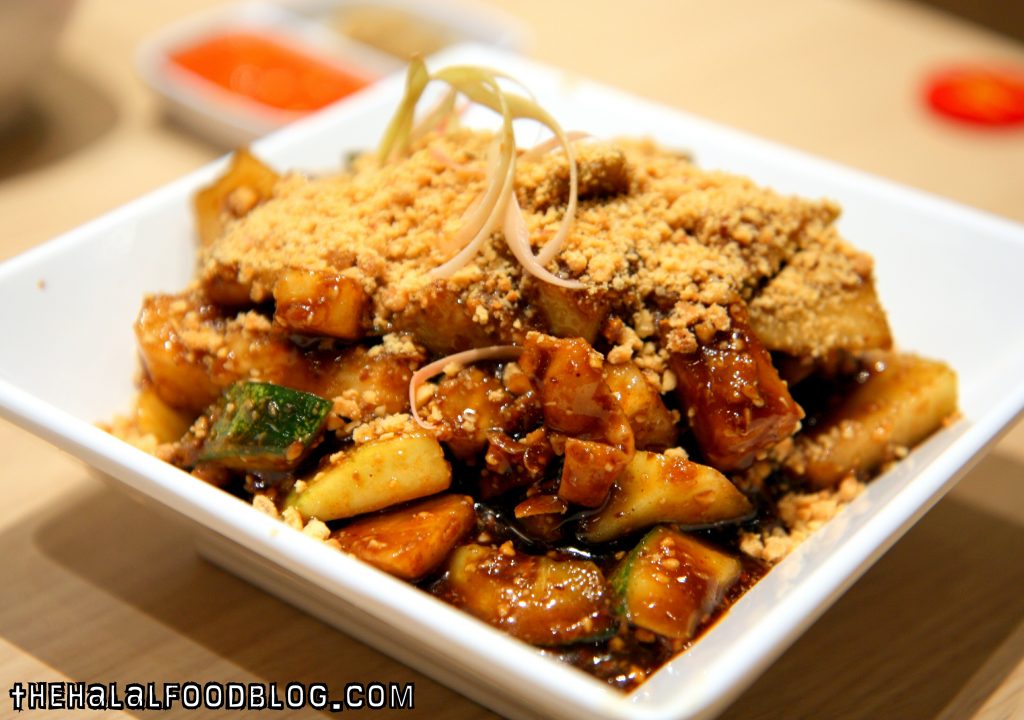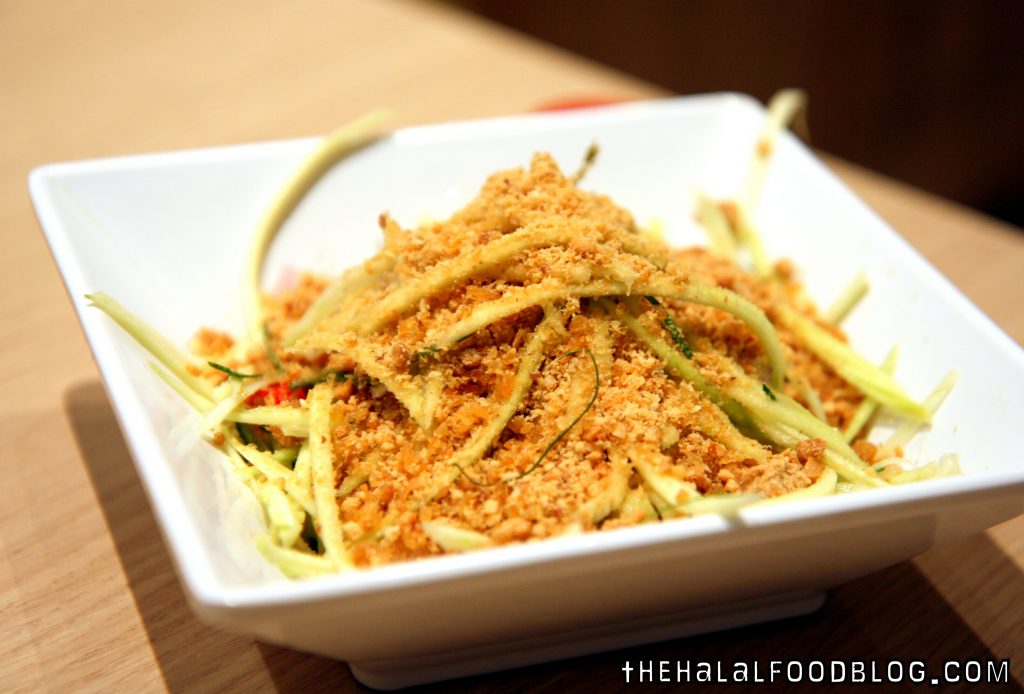 Side dishes and add-ons are aplenty as well.
Items like the Pai Tee and the Rojak are simply MUST HAVES!!!
We also decided the try something new and opted for the Kerabu Mangga which is basically a mango salad.
The great thing about a dish like this is that the strong flavours really get your appetite going you know what I mean right!!! Power!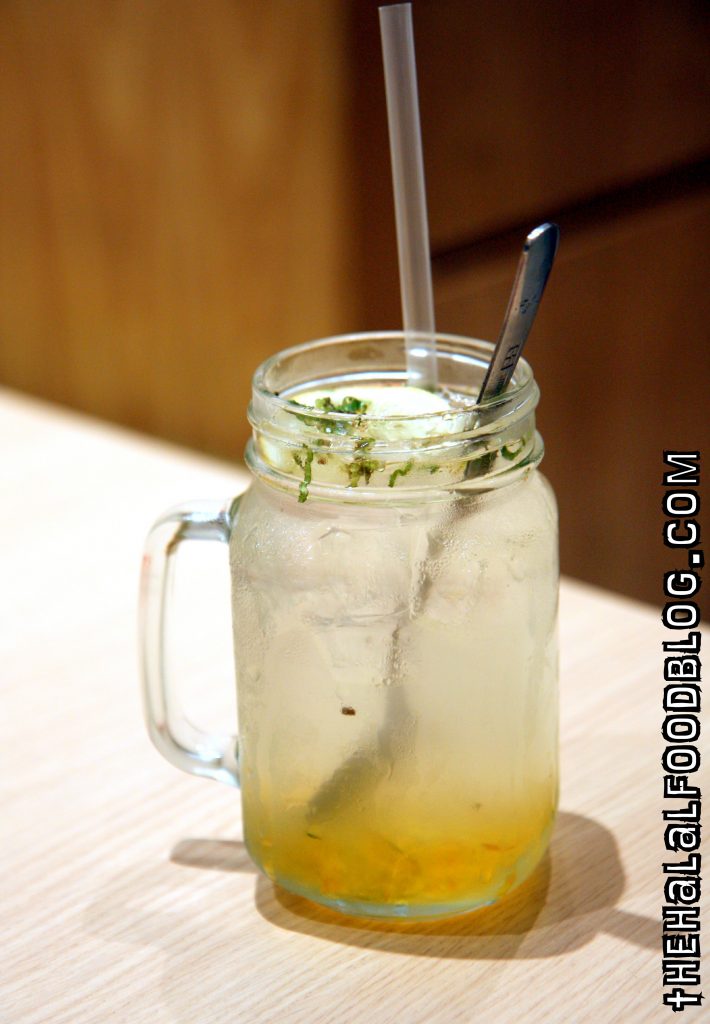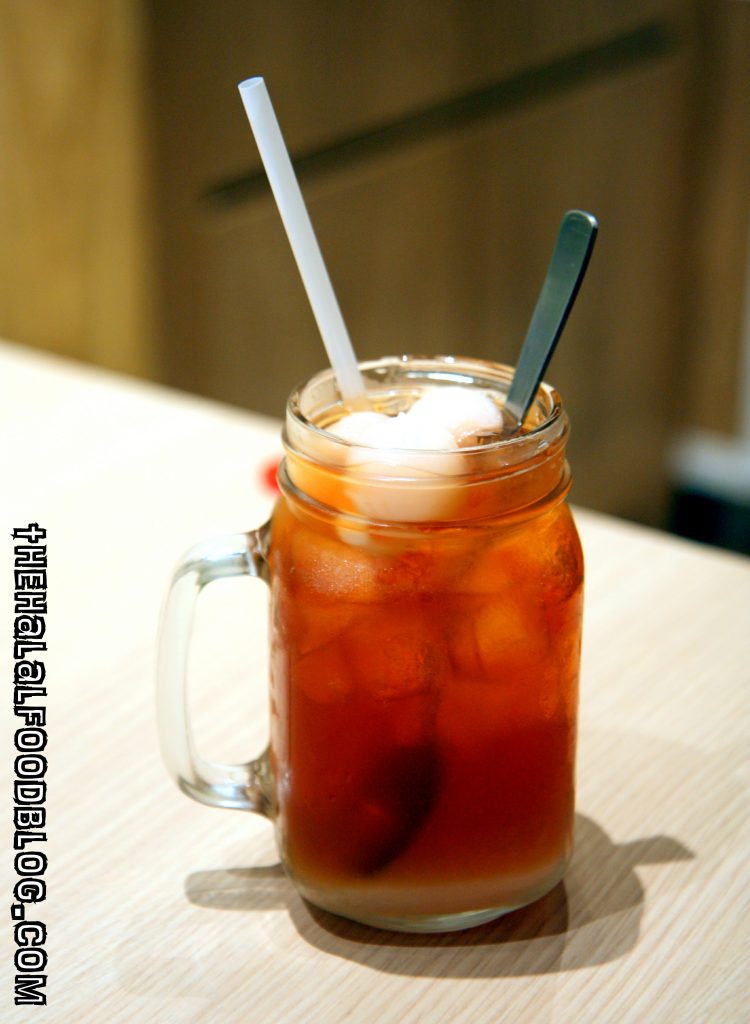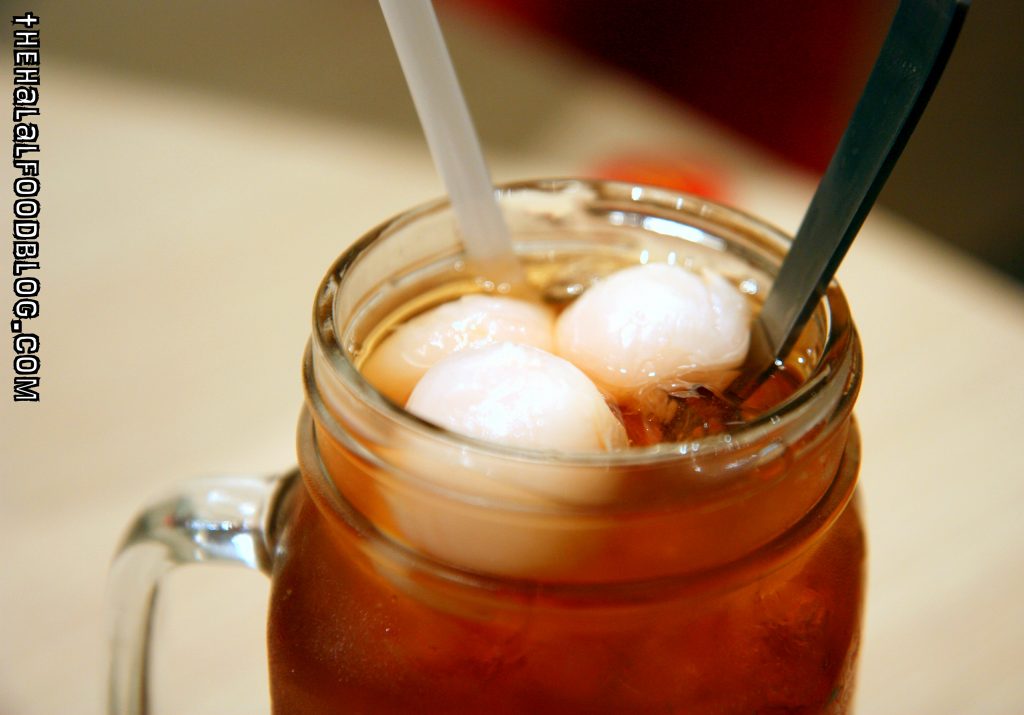 Refreshing beverages to wash down all that yummy food at The Chicken Rice Shop? Definitely got! And quite a few choices too! Ice cold and super power!
We tried the Lime Mint Supreme which is, as the name implies, really refreshing with the fresh lime and mint flavours and good for cleansing that palate too!
If you like tea-based drinks, the Lychee Tealicious is a good choice!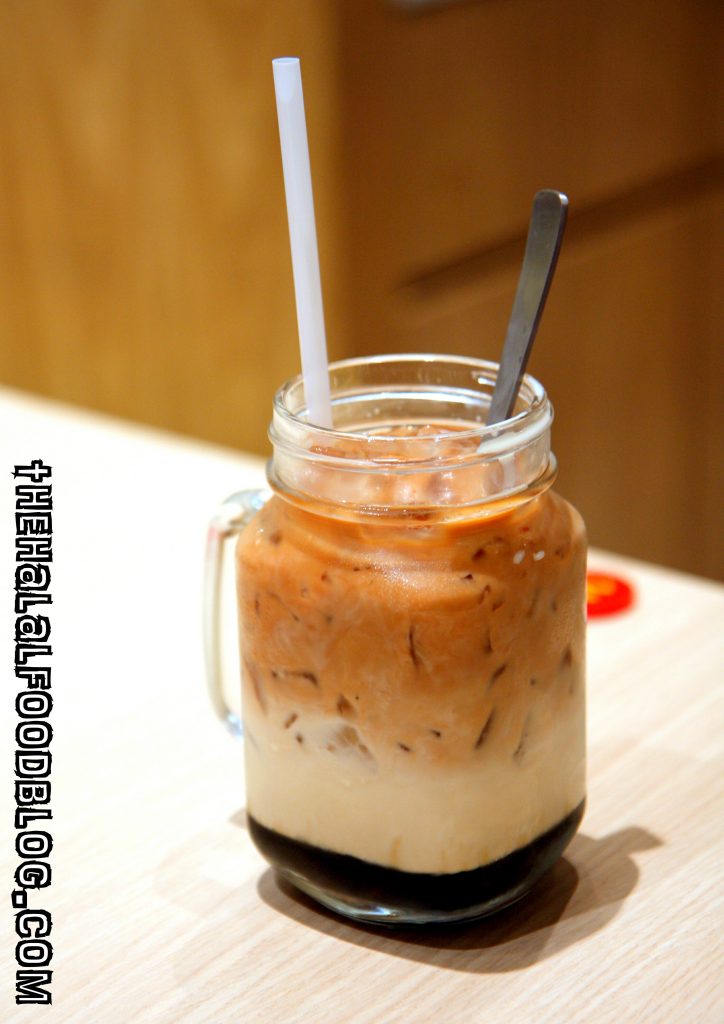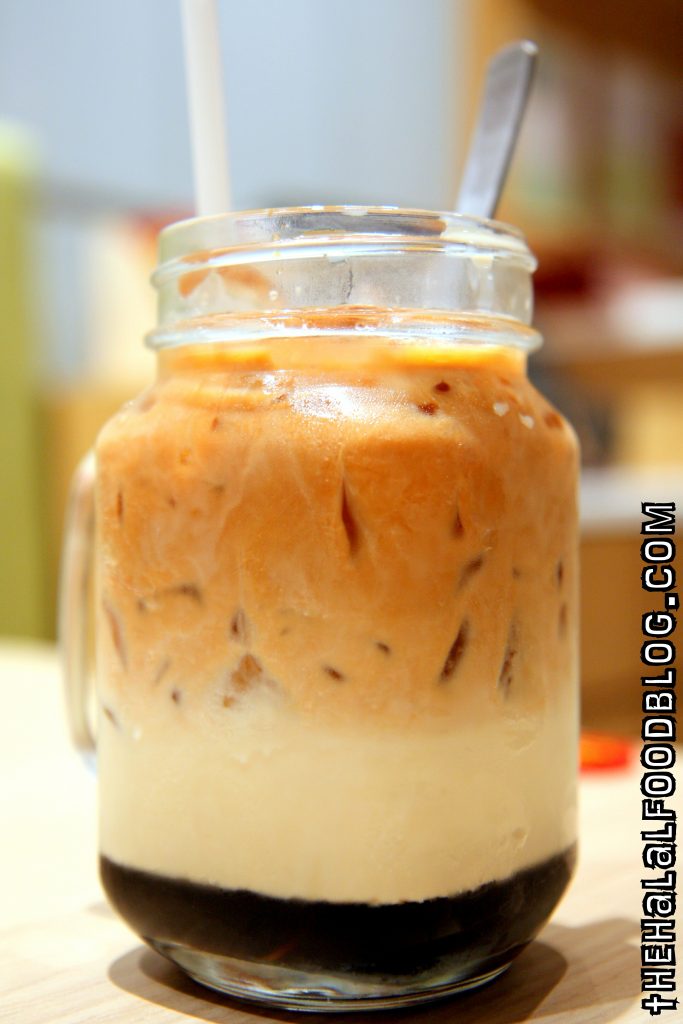 Here's something I tried for the first time when we visited The Chicken Rice Shop in Malacca a few years ago and it's easily one of my favourite drinks here because it's tasty and unique too!
The three layers are made up of tea, milk and at the bottom is palm sugar!! Super delicious!
Just remember to to stir and mix it up well!!! The first time I tried it, I forgot to mix it up and ended up sucking in a whole load of the palm sugar through the straw LOL
Well, whatever your choice or preference, I guess it's quite easy to see that The Chicken Rice Shop has  wide variety of dishes and something to suit everyone's individual taste. It may specialize in Chicken Rice, but we can see that The Chicken Rice Shop is not afraid to innovate and offer up dishes that will please everybody.
This, of course, makes it a great place to visit whether it's solo or as a big group!
Enjoy!
OneKM Shopping Mall
11 Tanjong Katong Road
#02-17/18
Tel: 6702 2618
Operating Hours:
10.00am til 10.00pm Daily
All information (including prices, availability of item on menu and Halal status of establishment) are accurate at the time of posting. All photos used in this site are property of The Halal Food Blog unless stated otherwise.