The Chicken Rice Shop is back with a new item on their menu to commemorate this year's CNY and so, for a limited time, we can enjoy this special item along with all our familiar favourites at The Chicken Rice Shop!!
And in case you'd like to refresh your memories before we proceed, you can read up by clicking HERE!!!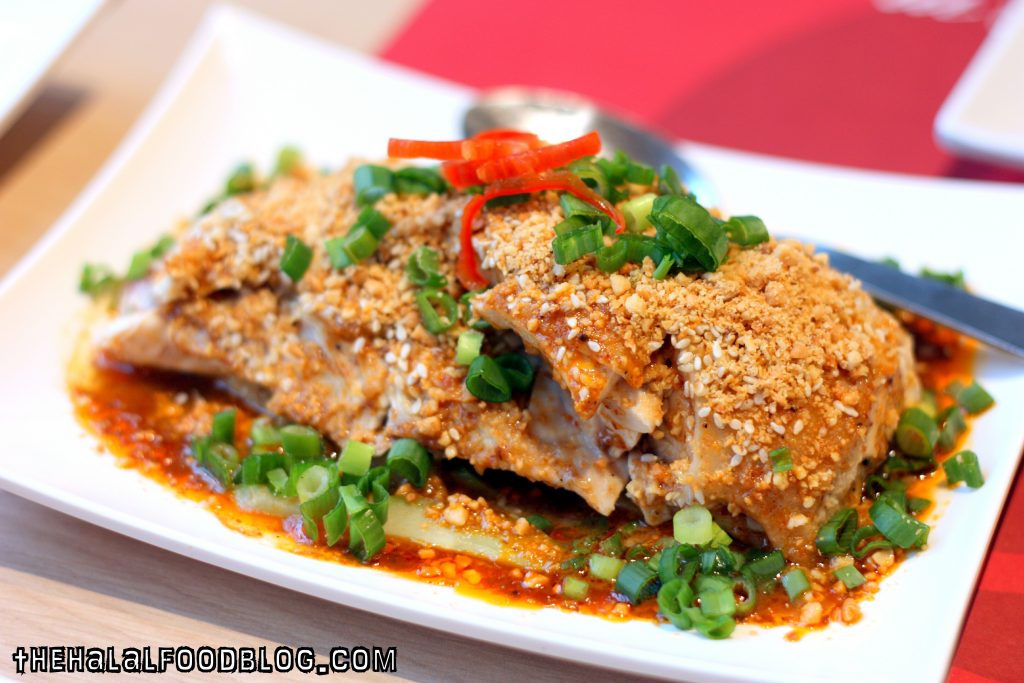 The Emperor Szechuan Chicken is just what the name implies – a dish fit for a king!
It has a very unique flavour that has hints of chili and sesame and is definitely a good choice for those who like Steamed (White) Chicken but would like to try it with a bit of a twist.
And even though the Emperor Szechuan Chicken has a very subtle flavour profile, this is perfect so you can still enjoy your tender and juicy Steamed Chicken!
Anyways if you want to kick up the spicy level, the chili at The Chicken Rice Shop is always something to be reckoned with don't forget!!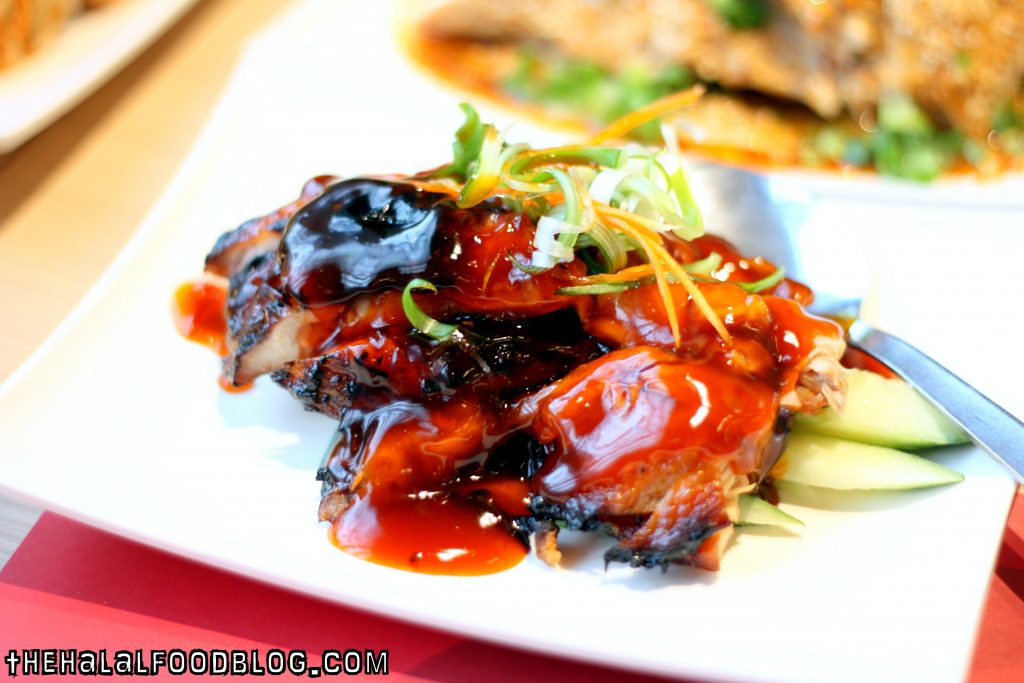 If you choose the Emperor Meal B (for 2 pax) or the Emperor Meal C (for 4 pax), you can also enjoy what is one of my favourite dishes from The Chicken Rice Shop – the Prime Honey BBQ Chicken!!
If I were to order my chicken rice meal at The Chicken Rice Shop, the Prime Honey BBQ Chicken must be included! Tender BBQ-ed chicken with that crisp char and sweet flavour finished off with that special sauce. Ooohh sedap!!
By the way, if it's Emperor Meal C, you could also choose the Assam Fish over this dish if that's your thing.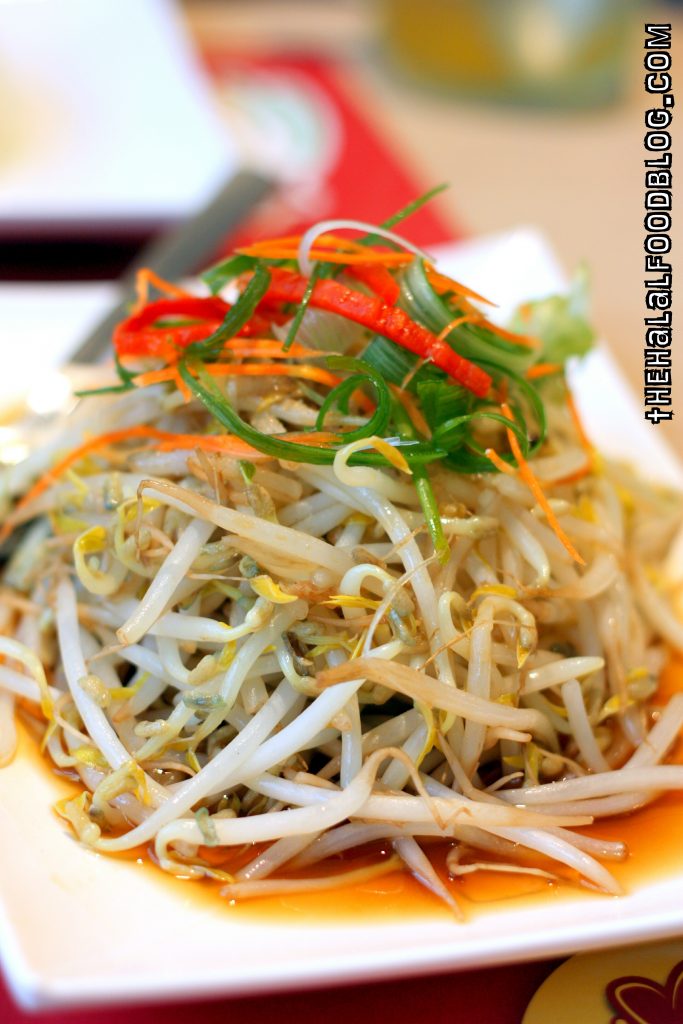 The veggies component for both Emperor Meal B and C happens to be a choice between the Ipoh Bean Sprouts or the Pak Choy with Oyster Sauce. And since we covered the Pak Choy with Oyster Sauce in our last post, we figured we might try the Ipoh Bean Sprouts this time around.
I'm actually quite okay with Ipoh Bean Sprouts is actually quite a good pairing with Chicken Rice overall but then again, we know a lot of people (for some reason) don't really fancy beansprouts aka taugeh so if this is not your thing then don't panic and just go for the Pak Choy with Oyster Sauce okay LOL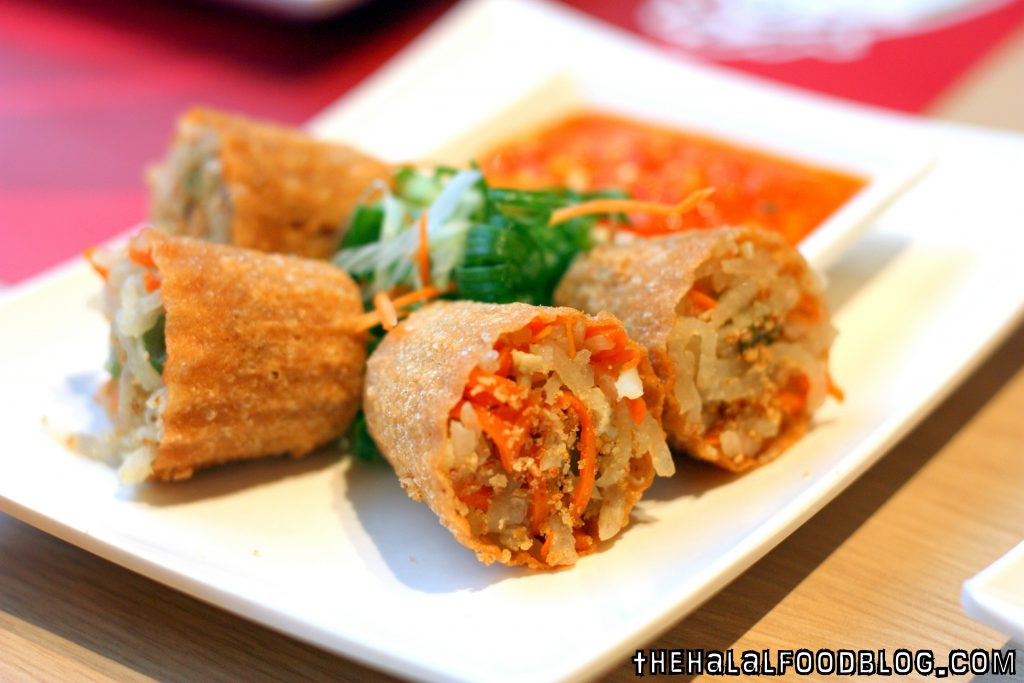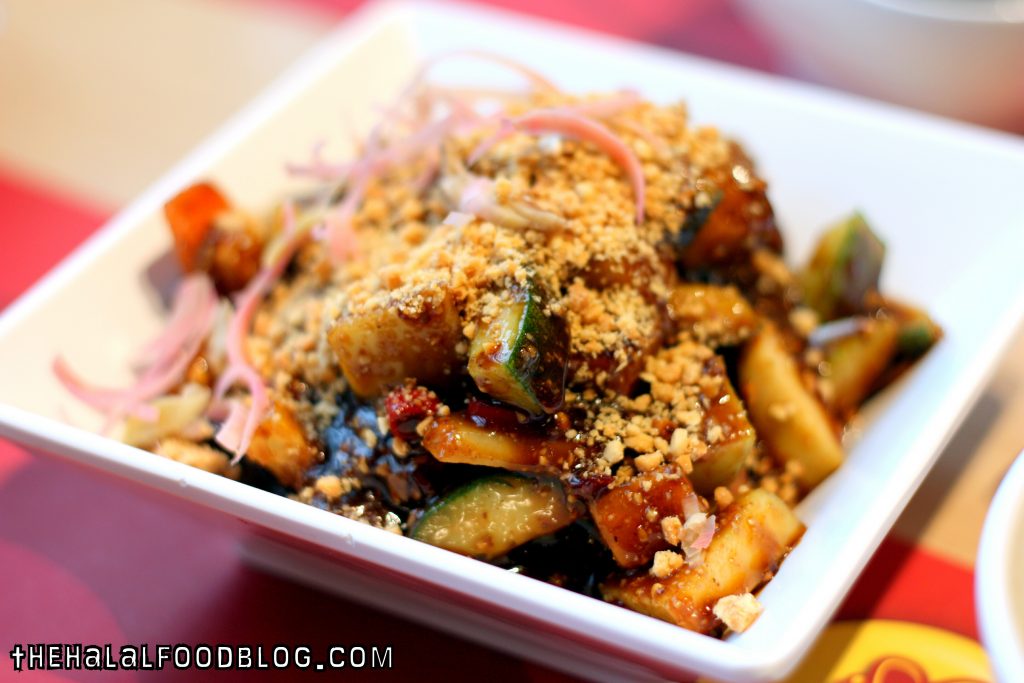 Besides those great dishes, you also get to enjoy some great sides too like the Kueh Pai Tee (Emperor Meal A, B and C) and the Penang Rojak (Emperor Meal C).
The Kueh Pai Tee is excellent and the crisp shell manages to retain its crisp and also doesn't crumble under the pressure (literally, if you know what we mean) so you can avoid a messy encounter and just enjoy this great tasting and traditional snack.
There's no doubt from our last visit that the Penang Rojak is one of our faves on the menu! Great tasting and definitely going to be a big hit at the table so grab your share before it's all gone okay!
And don't forget – you also Whole Prawn Wanton Soup with Emperor Meals B and C plus rice and soup with all Emperor Meals! For those prices, totally worth it!!!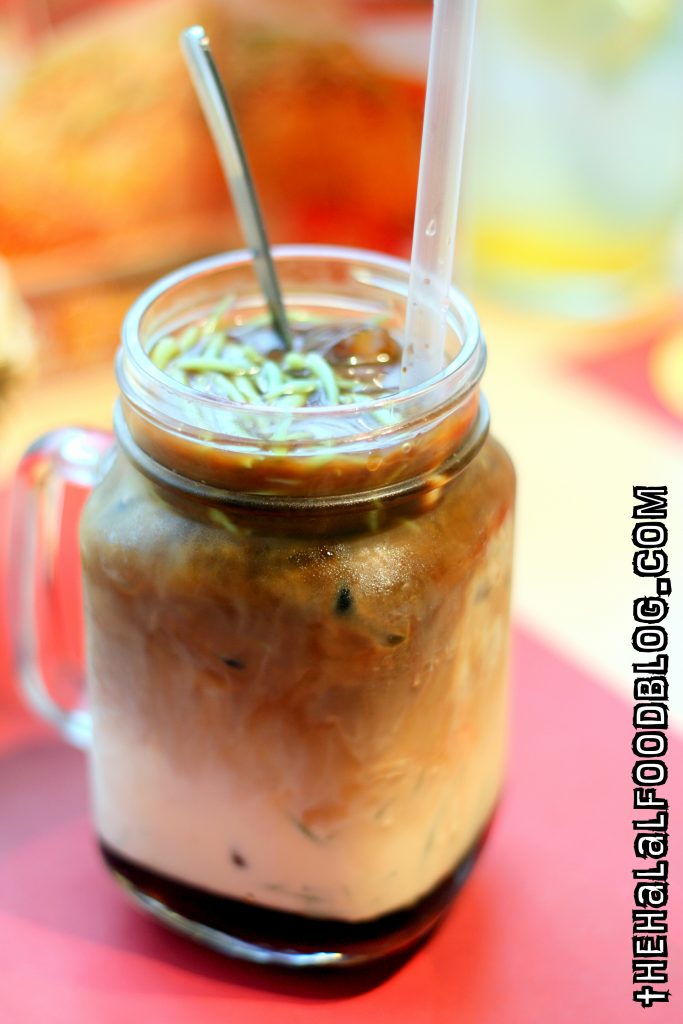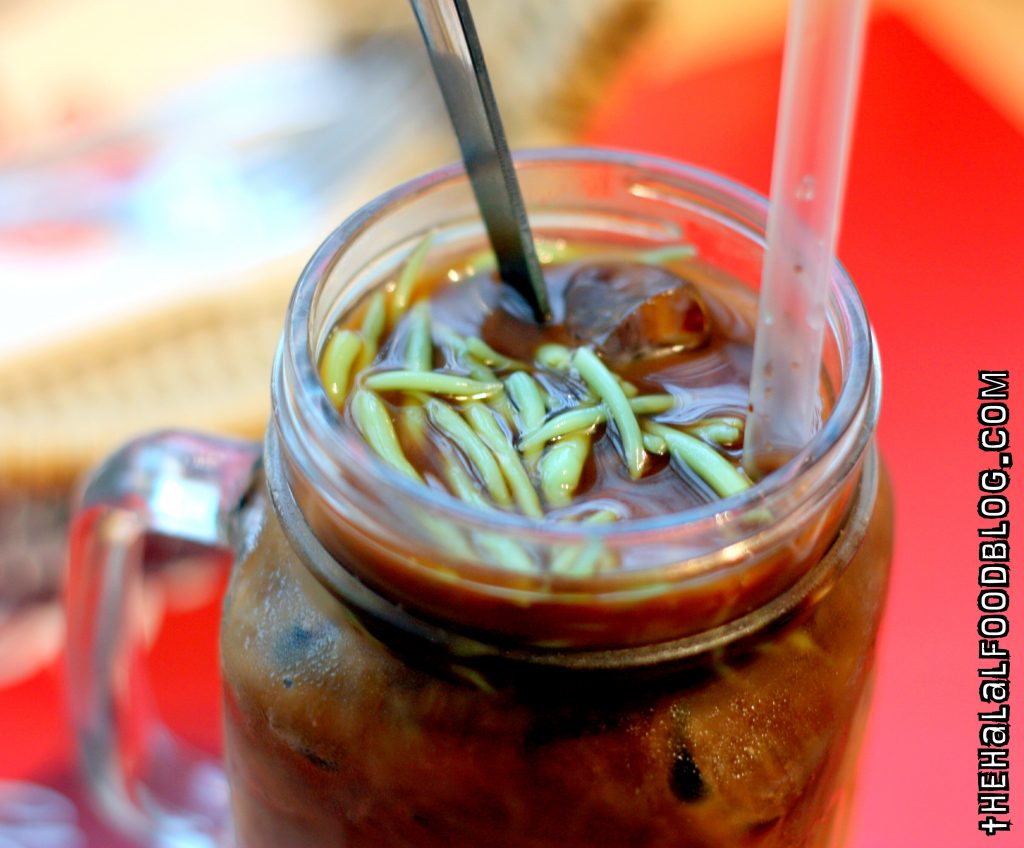 I always order either the Famous Kuching 3 Layer Tea or the 3 Layer Rose Soya probably because I absolutely love that layer of palm sugar at the bottom hehehe
Well, this time I decided to try the Cendolcino which is coffee with some cendol as a topping and, of course, some palm sugar right at the bottom LOL I just could not resist!!
This is a refreshing beverage that's bound to be a big hit with all you coffee lovers. I think the reason I love palm sugar syrup is because it bring something special to beverages. It's not as strong as gula melaka but manages to give a very good sweet flavour. Definitely a must try!!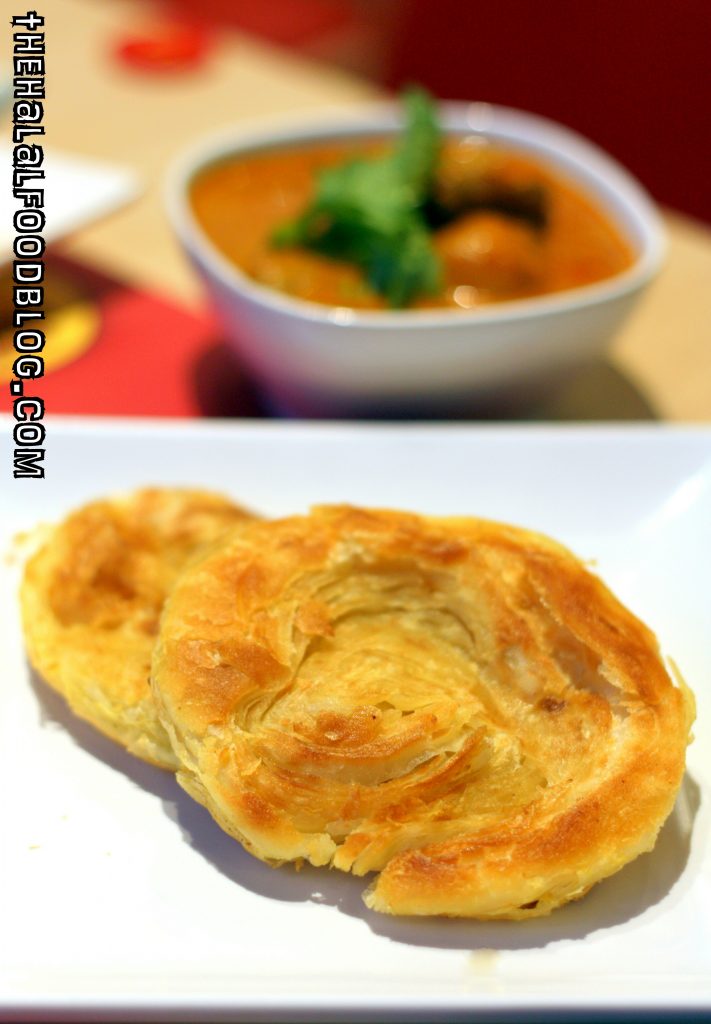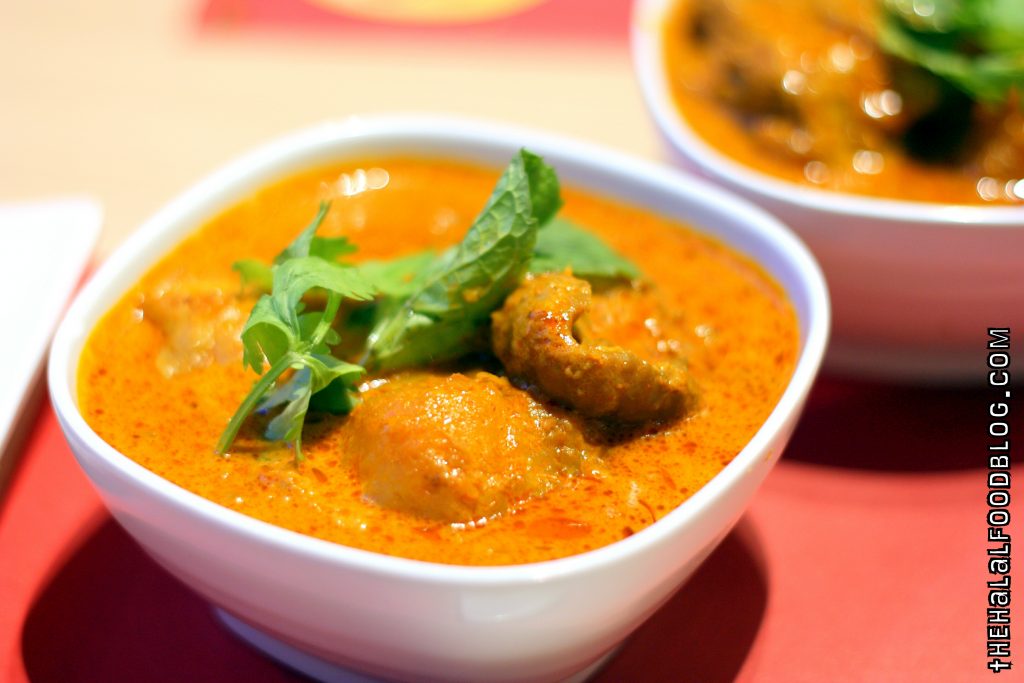 We were also treated to a little something extra too! This is a special meal that's only available for Teatime between 3-6pm on Mondays to Fridays (PH not counted eh) and a great snack for sure! Power right!! Got coffee or tea some more!!
The Roti Prata was nice a crisp and the serving was just nice.
But the real star here was definitely the Hainanese Chicken Curry which was brimming with rich coconut milk flavour and a great curry kick which is sure to satisfy all you curry lovers out there.
You can also enjoy the Hainanese Chicken Curry as an ala carte item on the menu. Well, whatever your choice, this is a must try and we're so glad we got to try it this time.
The special Emperor Szechuan Chicken and accompanying set meals are available NOW!!! We will be able to enjoy it all the way until 6th March! So seems like quite a fair bit of time to head down and enjoy but don't wait too long! The Chicken Rice Shop is the perfect choice be it for a casual meal or even a big meal with friends and family too.
OneKM Shopping Mall
11 Tanjong Katong Road
#02-17/18
Tel: 6702 2618
Operating Hours:
10.00am til 10.00pm Daily

All information (including prices, availability of item on menu and Halal status of establishment) are accurate at the time of posting. All photos used in this site are property of The Halal Food Blog unless stated otherwise.