Lorong Limau Chicken Rice? Whampoa Chicken Rice? Peace Centre Chicken Rice? You may have heard all of those variations before but they're all referring to one famous Chicken Rice joint.
And it's called Mat Noh & Rose.
We'd been hearing about this place for years but as usual, we all 'lambat setapak' LOL we'd actually tried visiting a few months back but we just so happened to drop by on the one day of the week that they were closed – Sunday!
Well, we weren't taking any chances this time and dropped by early on a Tuesday to try the famous chicken rice that has had everyone raving and craving (and apparently hunting too).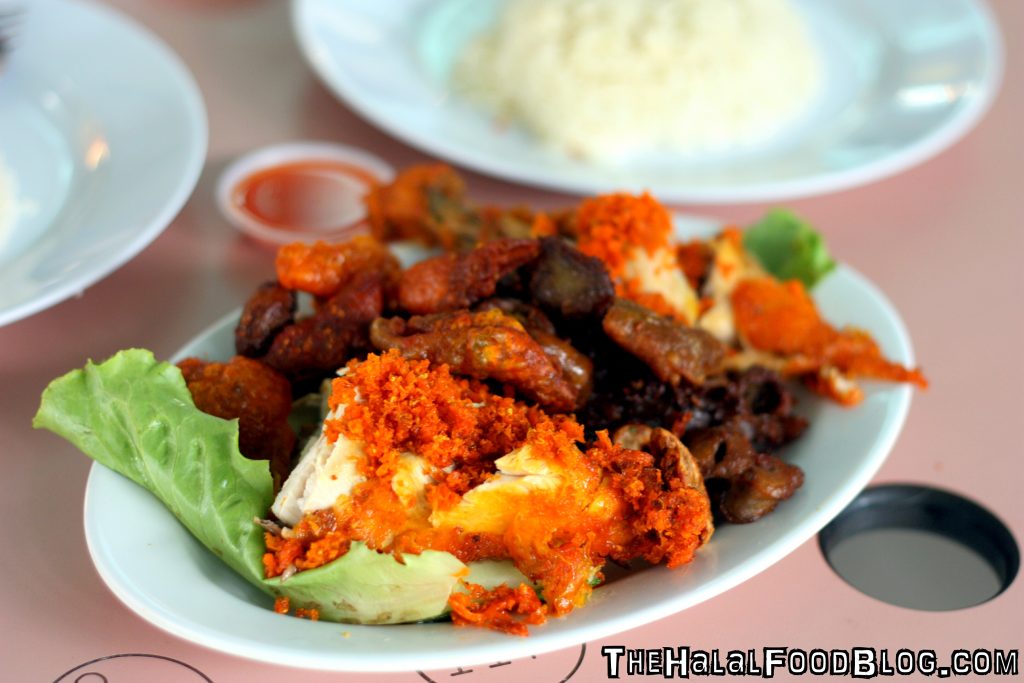 So Mat Noh & Rose are famous for their chicken rice. To be more specific – their Ginger Fried Chicken Rice. And on top of that, they also have goodies like chicken giblets too so its easy to see why they've amassed quite a following.
They have moved a few times over the past few years and from what we see, a lot of their fans may actually still be trying to locate their favourite stall. Well, they've settled back down in Whampoa and they appear to be as popular as ever. So, onto the food!
We were so eager that we ordered a Chicken Rice serving for 2 people including some chicken giblets (which we will talk about later).  That generous plate of chicken (and chicken parts) came up to about $10 in total so if you ask me to make an educated guess, I'd say that a single serving of Chicken Rice would probably be $3-$3.50.
THE FRIED CHICKEN WAS POWER!
Tender and juicy and you can definitely detect hints of that ginger that they emphasize about. The crispy skin was really excellent! And speaking of crispy, those crispy crumb bits are probably what brings this dish to the maximum level. I mean, who doesn't like extra crispy and tasty crumbs am I right??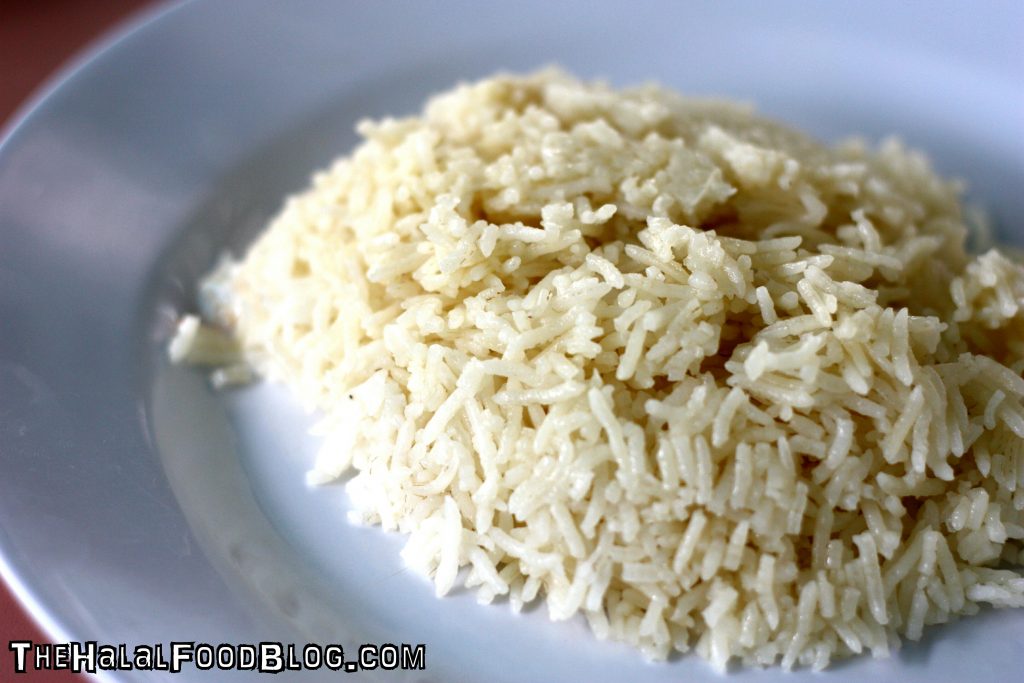 Although my Darling Wife found the rice tasty, this is where I ran into a bit of a hiccup.
The rice was light, fluffy and you can definitely taste the chicken flavour in there but I feel it could have had a stronger presence.
Maybe the absence of those chicken 'bits' leads to a flavour that is not as 'lemak' as I'd expected. Not to say that it wasn't tasty of course but I think this was probably rated the lowest among all the components on my list.
And here's the part of the Chicken Rice that many consider the most important and the part that really makes the difference between a good serving of Chicken Rice and a not so good one. So how does Mat Noh & Rose fare in this department? PASSED WITH FLYING COLOURS!
A little spicy. A little tangy. A lot of SEDAP! This chili was THE BOMB!
Better get extra when you order your Chicken Rice because you're gonna wanna go back for more once you dig in.
They also have this great chili kicap too! Must have!
For all you fans out there, they also sell fried chicken giblets (aka empedal) too! This includes chicken neck, liver (aka hati ayam), gizzard and also bishop's nose (aka tongkeng ayam). This seems like a super big favourite with a lot of people because they apparently sell out the fastest!
I'm not much of a fan to be honest but I do love me some crispy fried chicken skin which they have here too!
Speaking of selling out fast, we've heard that they do sell out pretty quickly at Mat Noh & Rose. Sometimes, much earlier than their stated operating hours. Besides the crowd that visits the stall, we reckon quite a lot of people also order large orders to go (office party!!!) so our advice is to go early to avoid disappointment!
Adam's Verdict:
Chicken 4/5 — Rice 2/5 — Chili 5/5 — Overall 3.5/5
Maryah's Verdict:
Chicken 4/5 — Rice 3/5 — Chili 5/5 — Overall 4/5
It's so easy to see why Mat Noh & Rose Chicken Rice is such a popular favourite. They've got a great serving of chicken rice (and much more!) and it's really a testament to your quality when people are still asking about / looking for your stall after so many years.
Definitely going to try and make our way back there soon!
Blk 91 Whampoa Drive
#01-27 (corner stall)
Operating Hours:
10.00am til 4.30pm (or til sold out)
All information (including prices, availability of item on menu and Halal status of establishment) are accurate at the time of posting. All photos used in this site are property of The Halal Food Blog unless stated otherwise.