Wah so fast already 12 installments in The Chicken Rice Chronicles???
Okay lah actually not THAT fast lah LOL it's been like almost 2 years and only covered 12 stalls so far on our list (which seems to keep growing somehow) but hey too many good things to eat lah!
So never mind. Slowly but surely – we will eat more Chicken Rice!
Here's one that I have actually been eating VERY often because I drop by for lunch on weekdays sometimes. I think probably after like 15 times I finally decided to add this to the list because it's actually bloody good.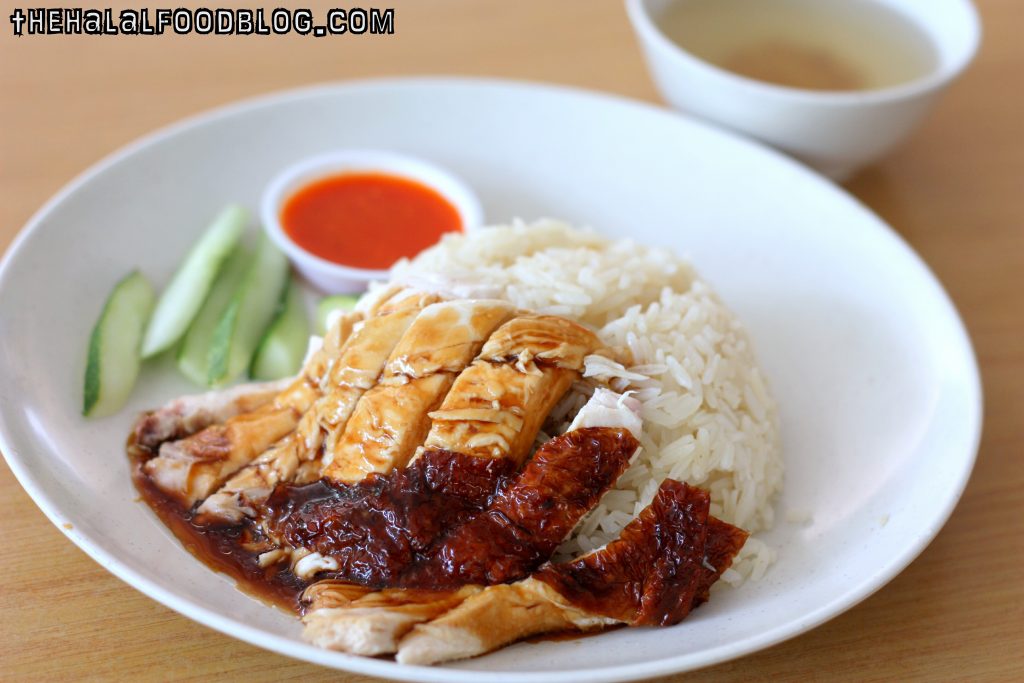 As usual, are going to break it down into 3 parts – the chicken, the rice and the chili.
They have other versions like the Sambal Chicken Rice, Black Pepper Chicken Rice or the Lemon Chicken Rice but we are sticking to the formula so it's Roasted Chicken Rice and it's breast meat.
(Anyways the Sambal and the Lemon Chicken Rice actually not bad tried before also LOL)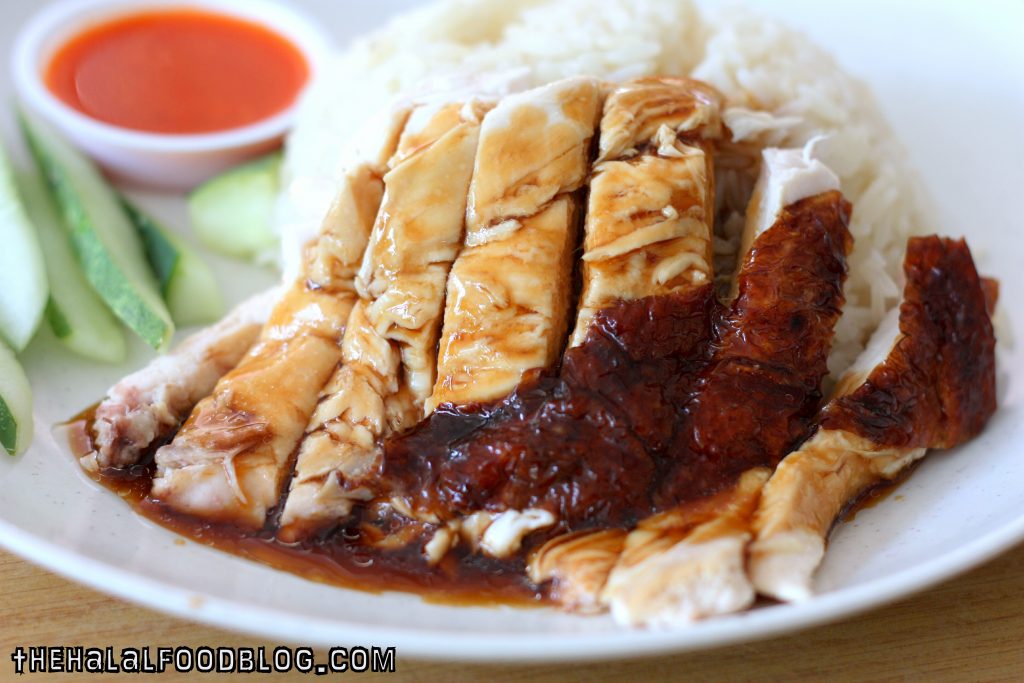 The chicken meat is always power here. Of course, I always order the breast meat but I've had friends who have other parts too and the feedback is always that the meat is tender and juicy.
They also add a little bit of a soy-sauce type deal on the chicken for good measure which is always welcome in my book actually. Gives it that little bit of salty edge but not too much because the chicken is actually fine on its own too.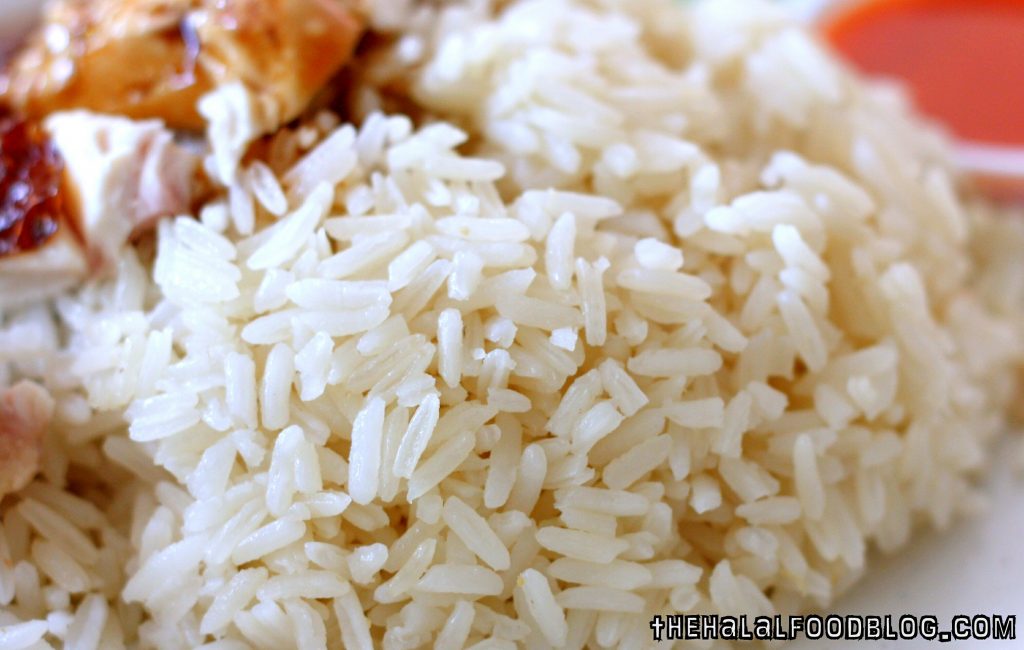 I have a feeling some people might find this rice a bit too 'hard' perhaps. Maybe a better word would be grainy. It's got a good flavour to it but overall it could use a little bit more. I always end up putting some of the chicken rice chili and mixing it in the rice (which is something I seldom do) because I guess it does somehow improve it overall.
Not too bad actually but like I said – could be way better. But at least it's not the worst.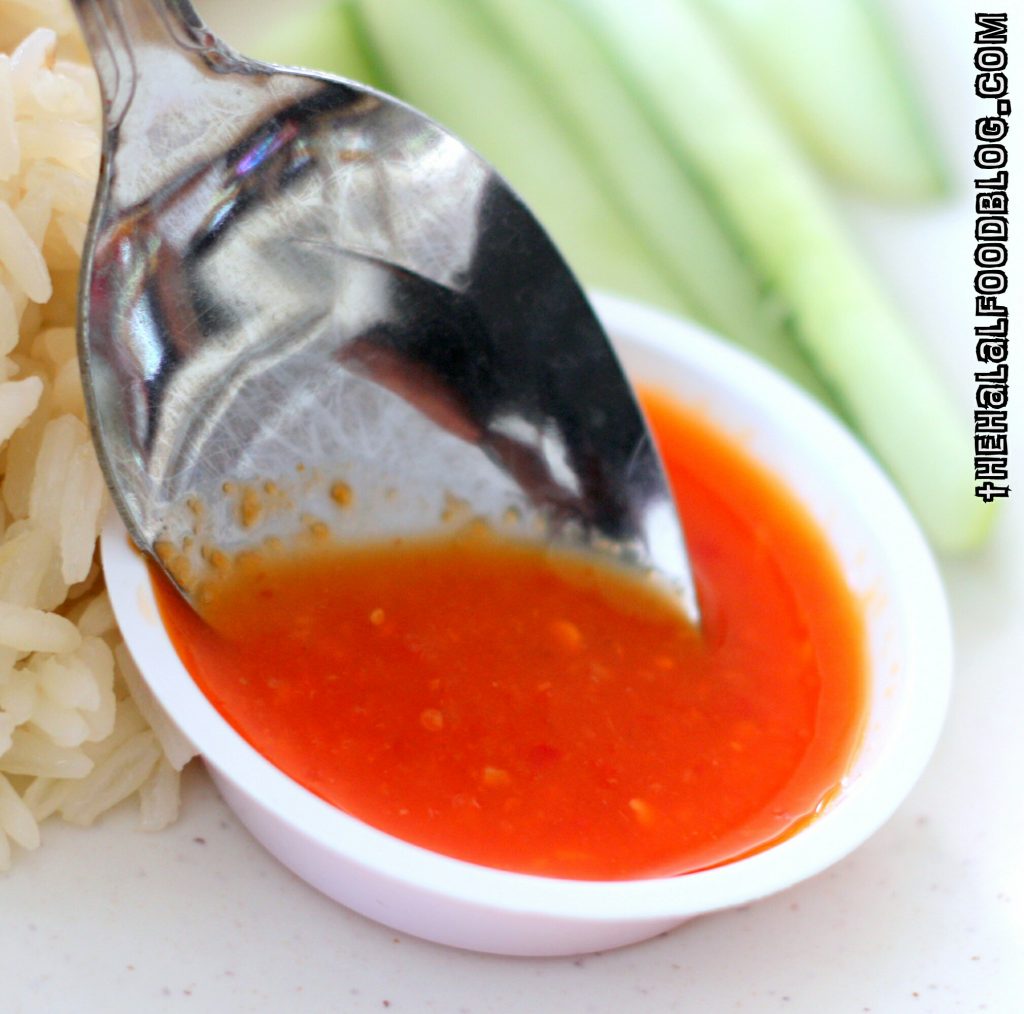 Here's probably the crowning glory of this version of the Chicken Rice at Mr Teh Tarik (Bedok).
This chili is really power. It's got that little bit of vinegary sour tang to it but it is still SPICY. It's not going to kill your mouth but spicy enough to make you want to take a sip of water you know what I mean?
Most of the time, it's either you get the sour or the spicy. In this case – it's both. Really quite power lah.
Adam's Verdict:
Chicken 4/5 — Rice 2.5/5 — Chili 4/5 — Overall 4/5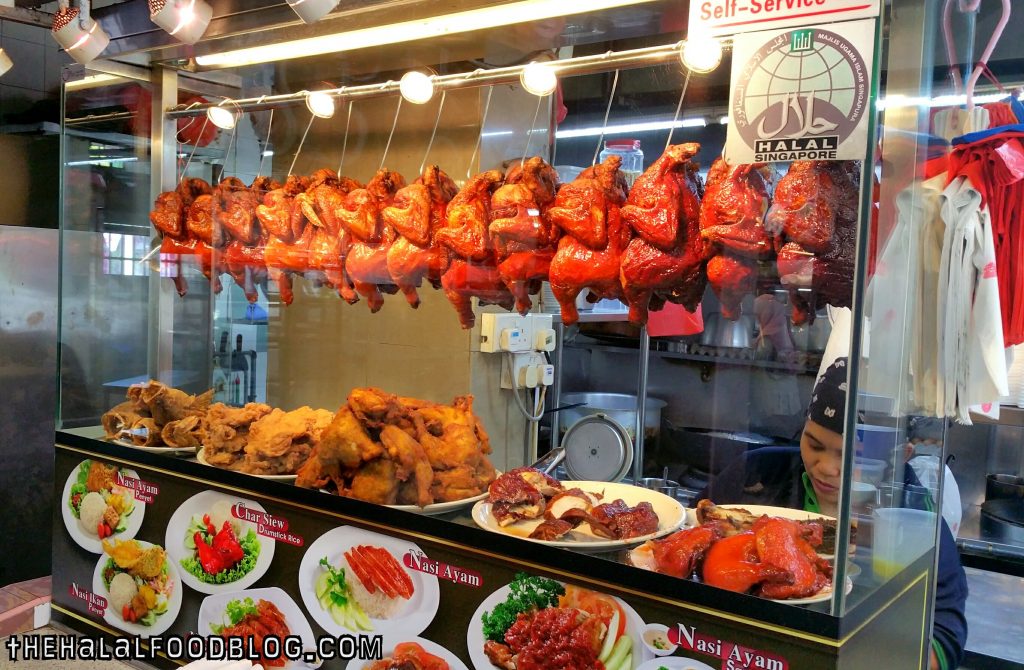 So glad that I have a reliable Chicken Rice joint in Bedok which is an area I do spend quite a fair amount of time in. Sure there are a few other famous names in the area especially at the Bedok Interchange Food Centre but its all in the same area and for the time being this one is tops.
Mr Teh Tarik as you know has plenty of different stalls and the one at Bedok has some of the best of the best. But I always end up ordering the Chicken Rice most of the time which says a lot. And I order it because I know I am going to be satisfied with my meal at the end of it.
Anyways, don't forget to check out our updated list by clicking HERE.
204 Bedok North Street 1
(Near Bedok Library)
Operating Hours:
11am til 11pm Daily

All information (including prices, availability of item on menu and Halal status of establishment) are accurate at the time of posting. All photos used in this site are property of The Halal Food Blog unless stated otherwise.