As you can see from the picture above, this is something you don't get at a lot of Chicken Rice shops nowadays…
So here we are kiddies! The 11th installment of our Chicken Rice Chronicles!!! Wah not bad ah already 11! But we are nowhere near the end of journey let me tell you that…
So for this one, we're are venturing far out to Teck Whye / CCK where were stumbled upon this place when we met up with Hairil from Eat Food. Live Food. for that little interview we did with him. Well, we had some Tzi Char and I had the chicken rice!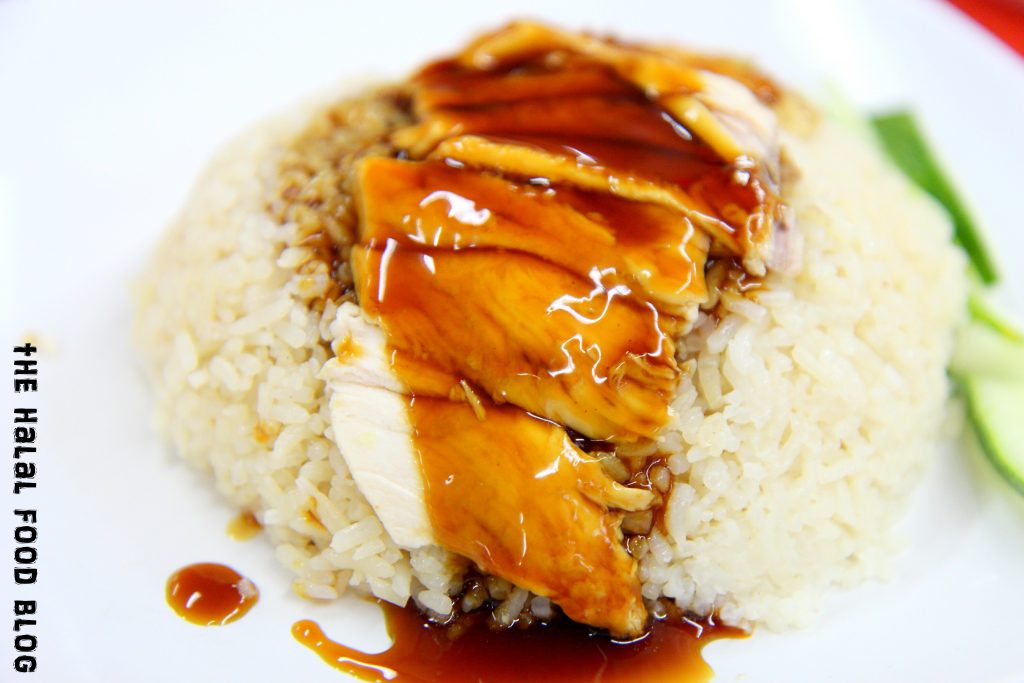 As usual, I had the Roasted chicken and I had the breast meat.
I have to say that the chicken was actually good and really tender too. But it was lacking skin so I can't really say much for the flavour of the chicken meat…
But they do have this dark sauce poured over the dish which is basically what seems to be a soy sauce but a little thicker than what you might get elsewhere. I normally see something similar being poured over Duck Rice? Anyways it was a very welcome source of flavour albeit a salty soy flavour.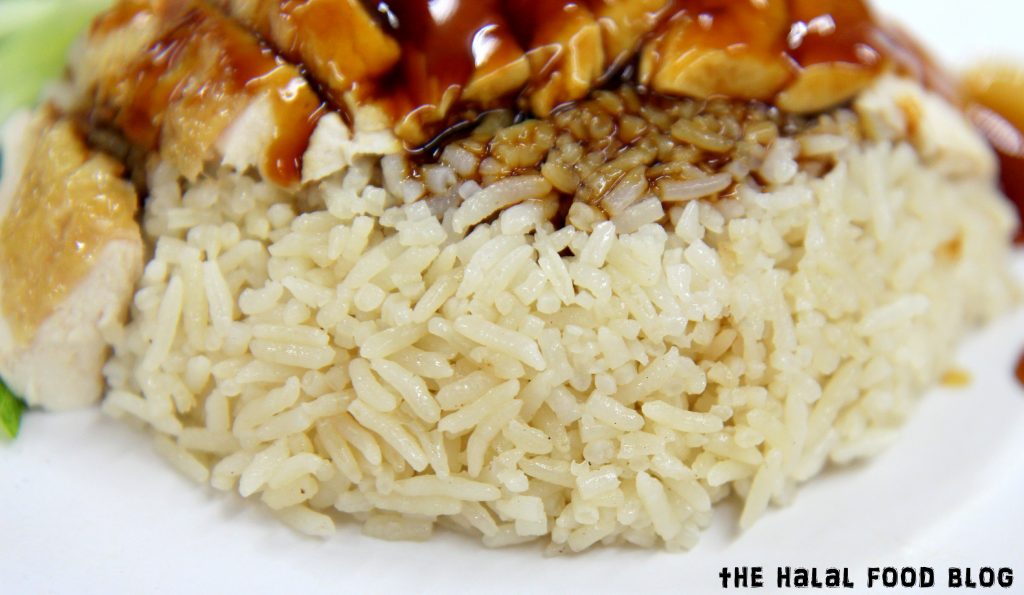 The rice was so-so at best. Seems like the last few places we've had chicken rice, the rice was a disappointment. It was really lacking flavour. And I can't be depending on that dark soy sauce to flavour everything right?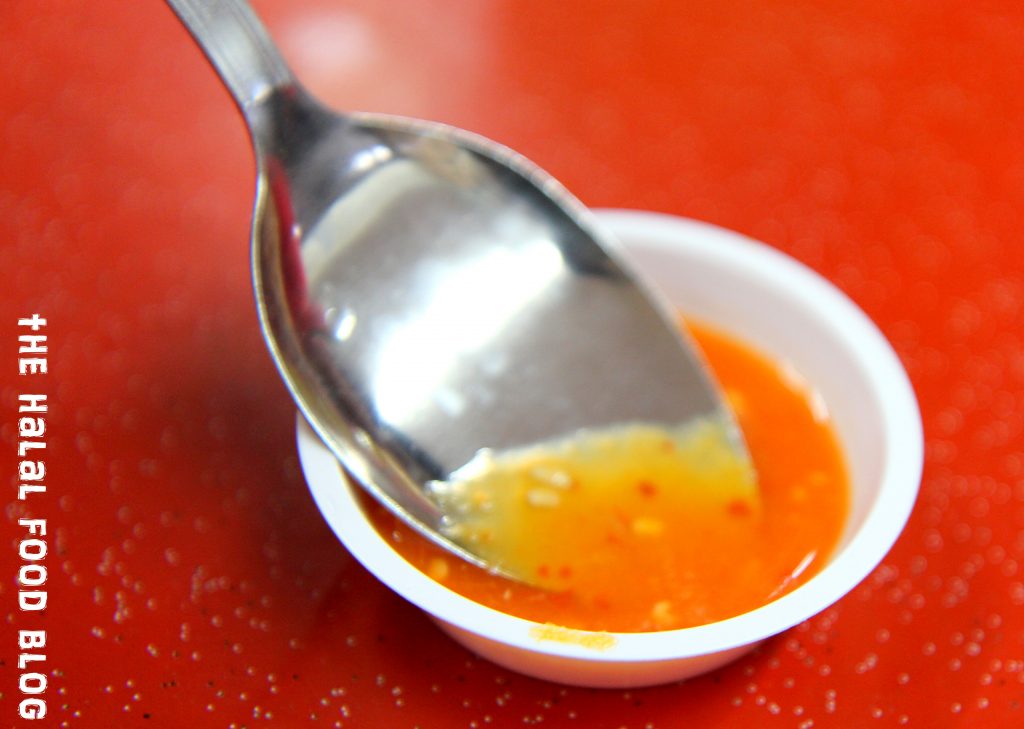 The big surprise (and probably the saving grace) of this dish was the chili.
It honestly did not look like much. Watery. Light. But it was actually packo full of tasty chili and vinegar!
Okay maybe not so much vinegar lah but still enough to give it a great flavour. And this was a pretty spicy chili too! Definitely didn't expect that based on the looks alone I can tell you that. Thank goodness for the chili. Pity about the rest of the components of the dish though…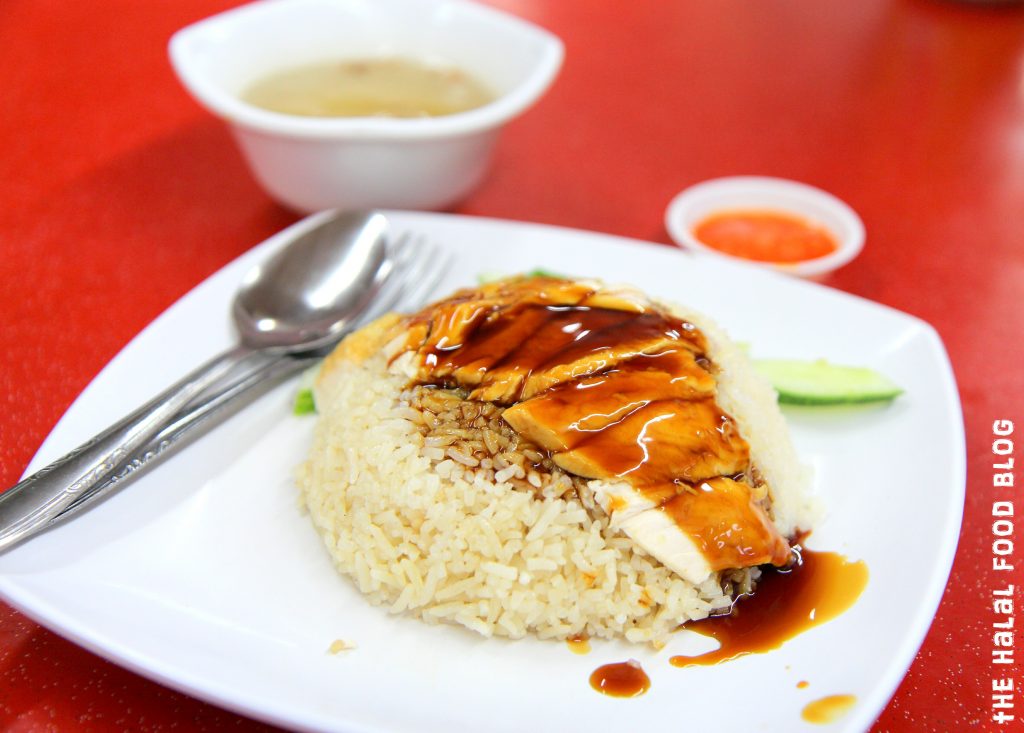 Adam's Verdict:
Chicken 2.5/5 — Rice 1/5 — Chili 3/5 — Overall 2.5/5
So maybe it wasn't the best we've had but it was decent lah now that i think about it. Maybe a little skin on the chicken might have made a difference? (Come to think of it, been quite awhile since I had absolutely NO skin with my chicken rice….)
Maybe I'll have this again if I'm in the area perhaps but it's a little too far off for me to make the trip all the way to CCK especially when there are some pretty good choice for Chicken Rice closer to us in the East here.
Block 26 Teck Whye Lane
#01-170
Tel: 67690866
Operating Hours: 10.30am til 10.00pm Daily
All information (including prices, availability of item on menu and Halal status of establishment) are accurate at the time of posting. All photos used in this site are property of The Halal Food Blog unless stated otherwise.