I remember when we first visited Tash Tish Tosh. A reader sent us a PM on Facebook, recommending that we visit Tash Tish Tosh (which was then located at Onan Road). We almost didn't make it to the place but eventually did. Of course, we followed them to Katong and later, to their current location at Simpang Bedok.
Could Tash Tish Tosh be the most featured makan place on The Halal Food Blog with this 6th feature? LOL
Maybe ah. But can you blame us when they keep coming up with tasty and creative dishes?
Hmmmm… where shall we start first? Okay, let's start with the Western dishes.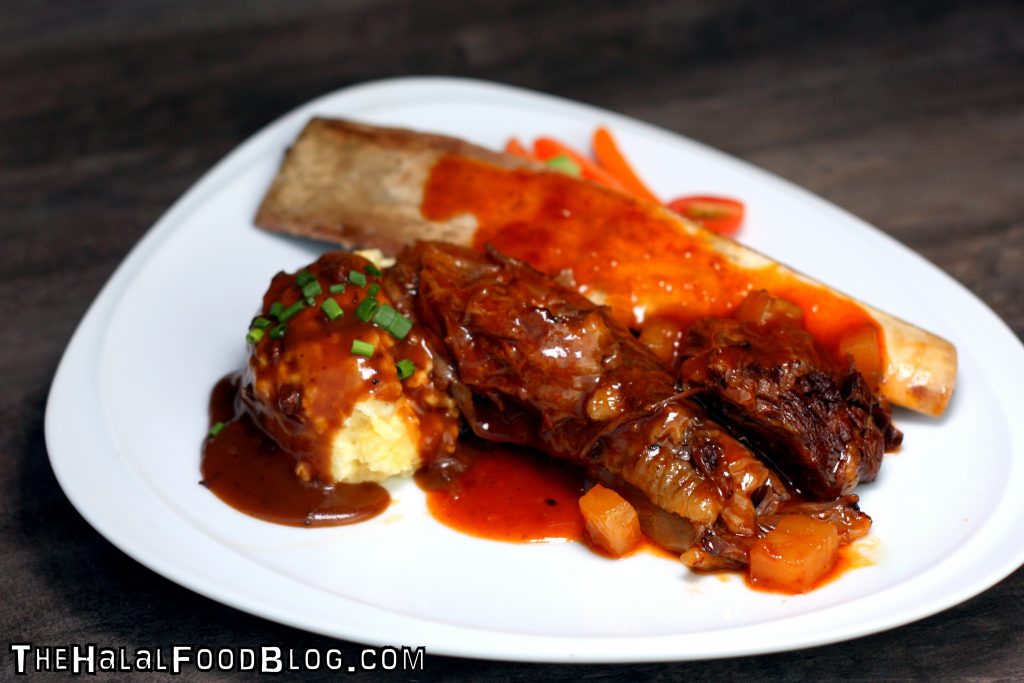 First up is a new item on the menu. The Shorty Beef Ribs is TTT's take on a classic serving of a beef short rib.
You've got a nice big chunk of meat (along with that rib bone of course!) that has been marinating and cooking for a super long time to get it nice and flavourful and tender.

Woweewoweewowwow that's an video we put up on our Instagram and you can see 1) how tender that meat is and 2) how many people saw it and got super excited about it LOL we are talking FORK TENDER baby!
The BBQ sauce/glaze that coats the beef ribs have a good smoky BBQ flavour but also has a slight hint of sweetness. We reckon this is thanks to the pineapple that is incorporated into the BBQ sauce. In fact, you can see bits and pieces of pineapple right there.
The Shorty Beef Ribs come with a side of vegetables and also some of that great Tash Mash.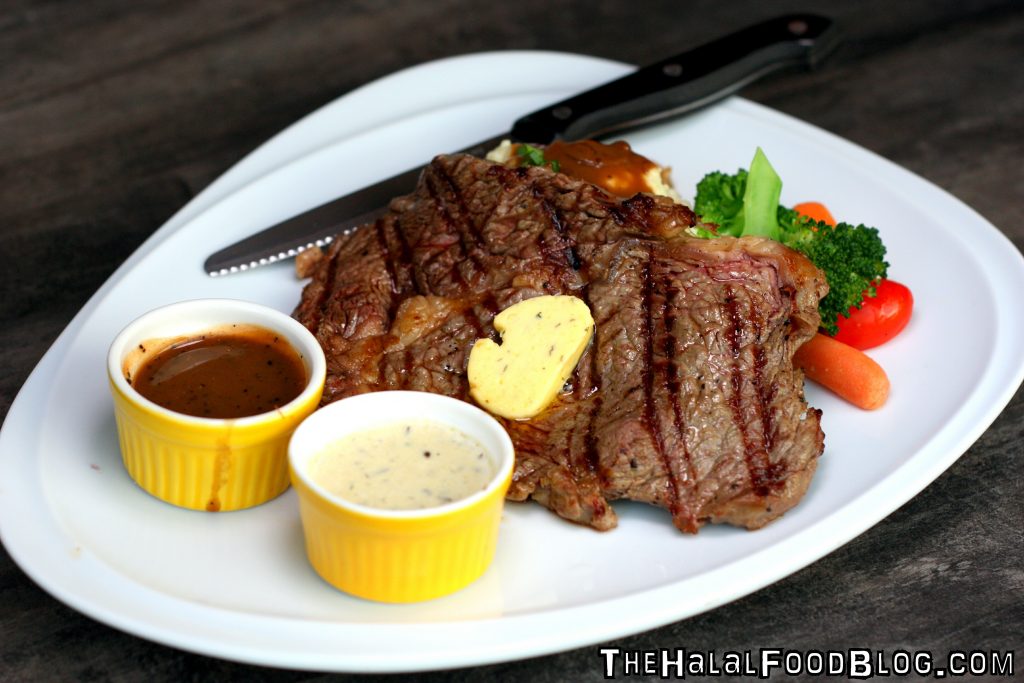 We'd enjoyed some of the steaks at Tash Tish Tosh before including the Angus Beef Ribeye but this would be the first time we'd be trying the Wagyu here.
What makes Wagyu such a prime cut of beef? Well, the intense marbling means a flavourful and tender from the meat. In Japan, they even massage their cows to keep them relaxed, resulting in tender meat! With popularity of prime meats (especially Wagyu) on the rise, it's good to have more places where we can enjoy it. Add TTT to the list!
The Wagyu Steak is served with some vegetables and that great Tash Mash which is bathed with a tasty minced beef special sauce. There's also some Black Pepper and a Creamy Mushroom sauce on the side while some herb butter lovingly crowns this winning cut of beef.
The price will depend on the cut of the Wagyu so don't be afraid to ask the friendly staff and treat yourself!
One of the reasons we had made out way to TTT was actually try a new range of dishes on the menu that they call the 'TTTaste of Singapore'. These were local dishes with a bit of a special TTT touch so to speak and they definitely sounded like they were going to be appetizing.
First up was the Mee Goreng! On the menu, they state that it's "wet-wet" which means it's pretty much Mee Goreng Basah and then you have a choice of either Beef or Seafood for the big fry-up.
Well, as you can see, it definitely fulfills the promise of 'basah' LOL
In fact, to be honest, it has got quite a lot of gravy which leads us to put this in the 'noodles with gravy' category (kinda like Mee Hong Kong and all those kinda dishes y'know what we mean?)
The dish is tasty and the predominant flavour is definitely one of chili. It's got a shoik spicy feeling to it but it's not gonna burn your mouth off so don't worry. It reminds us a lot of a dish that our Dad cooks at home a lot (he calls it Mee Chili) so this was a pretty familiar dish to us.
Definitely a must-try if you're in the mood for slurping some "wet-wet" noodles!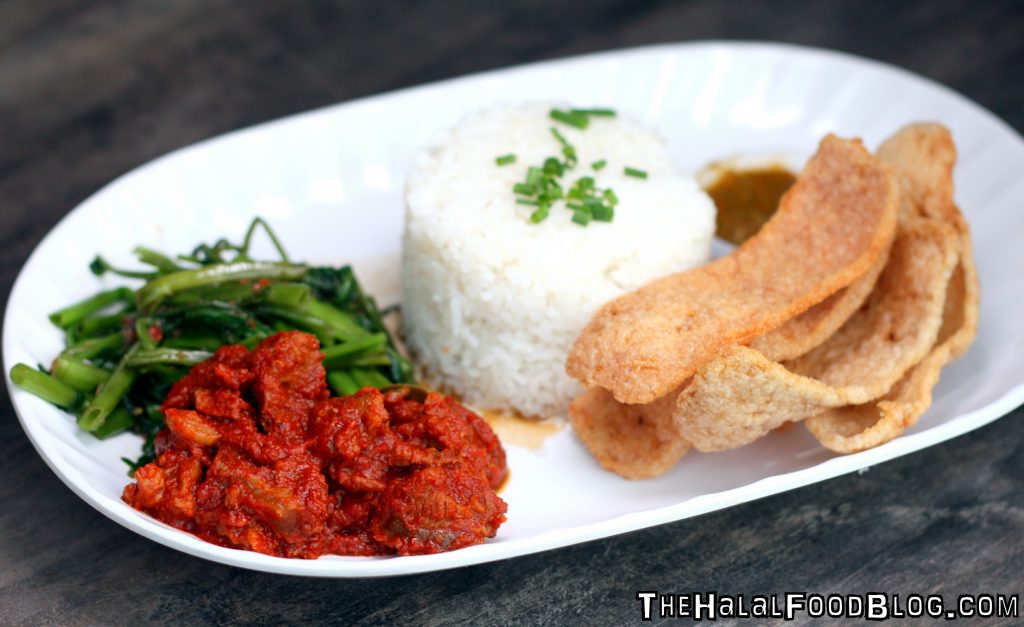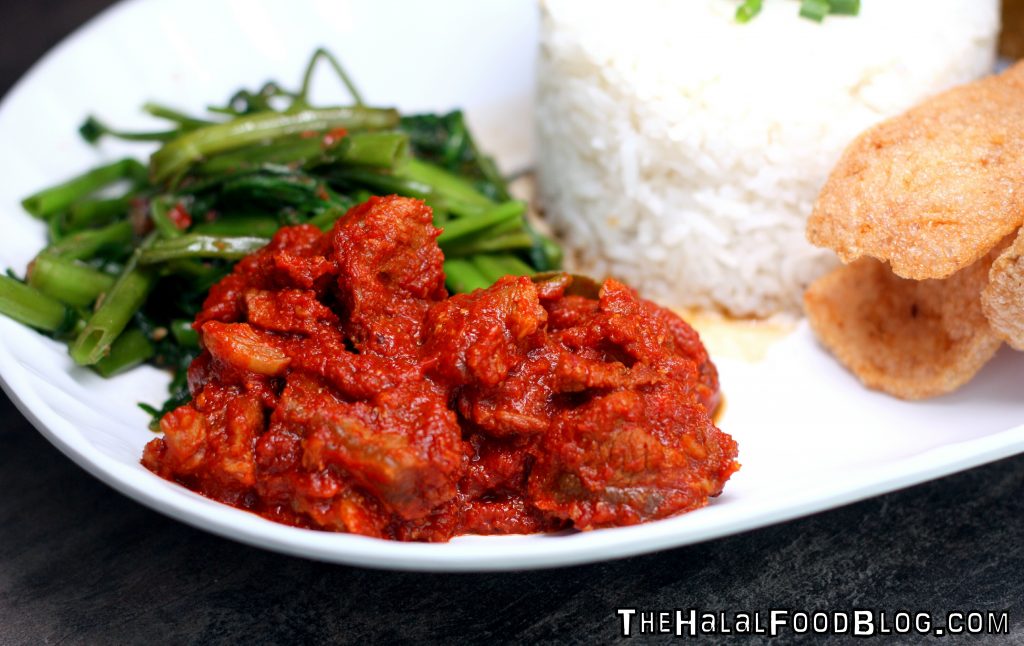 When they say "Red Beef", they literally mean to translate to 'Daging Merah' lah LOL
But being someone who eats A LOT of Nasi Daging Merah, I'll have to say this was more of a sambal/rendang flavour overall. Served with some fluffy white rice, kangkong, keropok for that extra crunch and a serving of Sambal Belachan that is the real deal!
Besides these 2 dishes, TTT also has Laksa and Nasi Goreng Kampong TTT in case you want to try something new on the menu while taking a break from the great Western fare on there.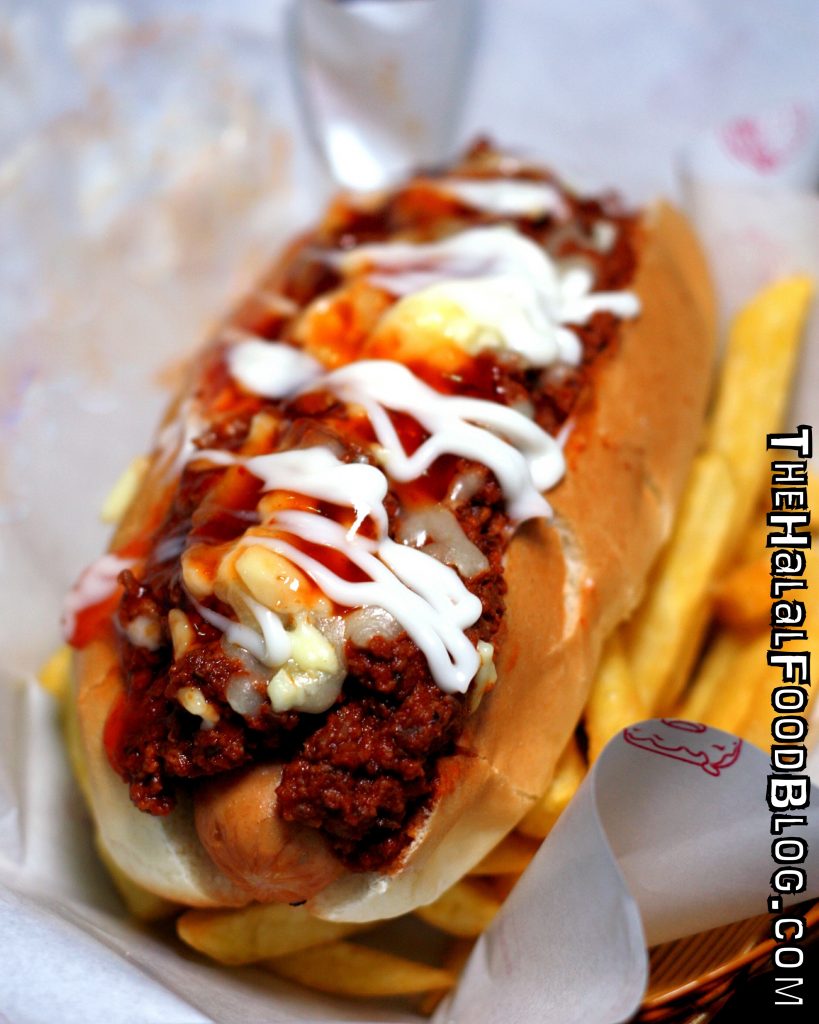 We couldn't resist but to try the 2 hot dogs on the menu. At first, I thought they would be great especially for kids but when they arrived, I realized that these were HUGE servings LOL plus got fries some more!
So the Chili Dawg has a jumbo chicken sausage lined with cheese and a signature TTT chili. Fans of their popular Meathead Pizza will probably enjoy this since it's the same chili!
The NY Dawg is a classic chicken sausage with cheese and a healthy serving of relish which is always welcome on our sausages.
Overall a good snack if you're feeling a bit peckish (eh actually it's quite filling lah) but I reckon it'll be hard to choose these over favourites like the pizzas etc.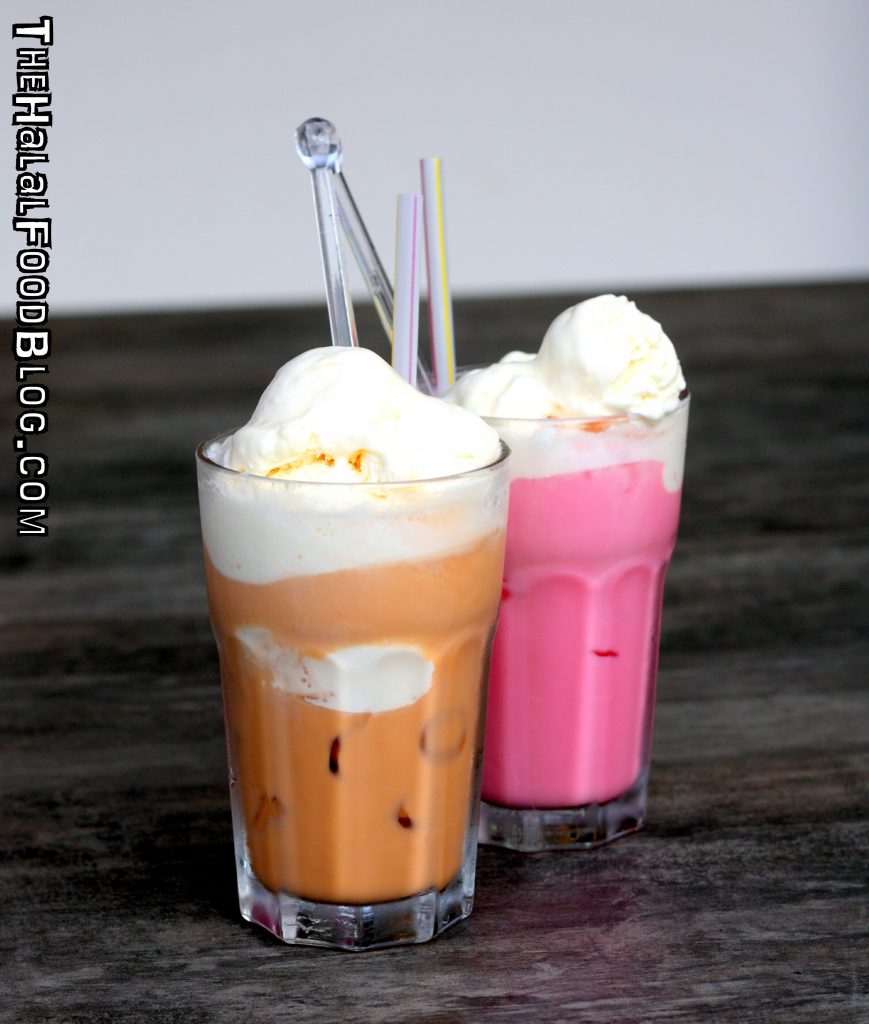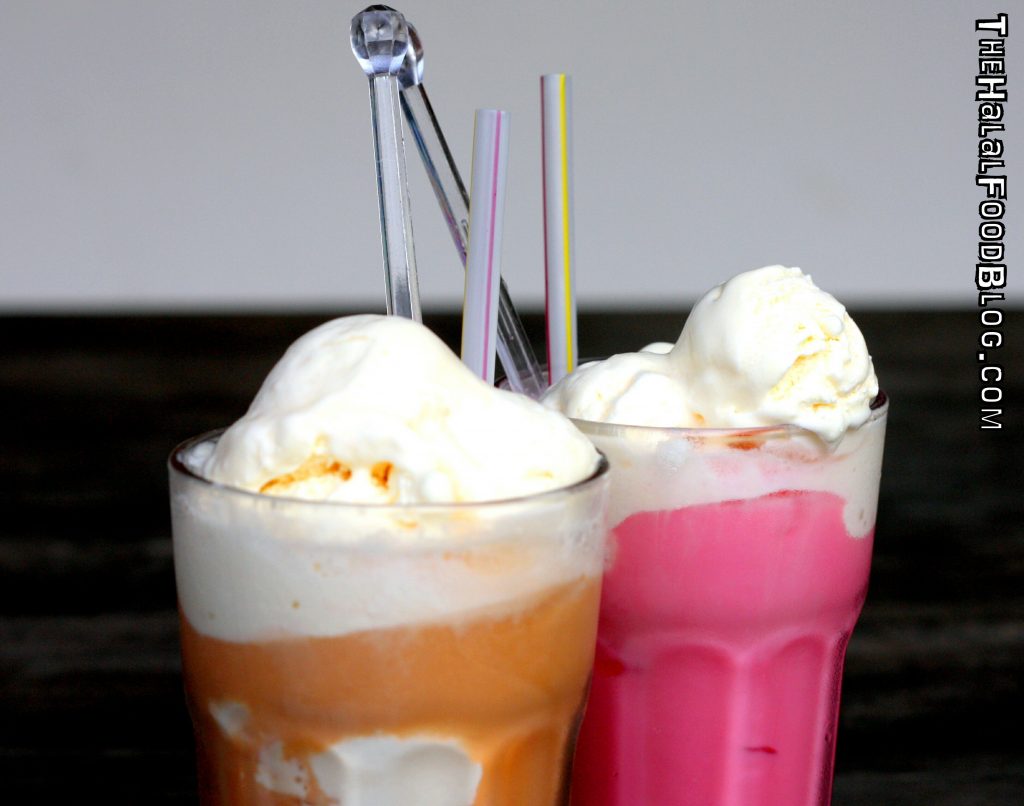 Looking for some refreshing beverages? Well, we washed down all that food with some new ones on the menu at TTT – namely the Thai Milk Tea Float and the Bandung Float!
Well, the menu at Tash Tish Tosh is always expanding and we can see some that will probably stay on the menu for a long time. I guess it's a happy problem when you have trouble choosing something on the menu because everything seems so good.
Take your pick, everyone. But don't forget a serving of The Bomb!
314 Bedok Road
Simpang Bedok
Tel: 8714 8677
Facebook: www.facebook.com/TashTishToshPS
Instagram: @tashtishtosh
Operating Hours:
3pm til midnight Mondays – Thursday and Sundays
3pm til 2am Fridays, Saturdays and Eve of PH


All information (including prices, availability of item on menu and Halal status of establishment) are accurate at the time of posting. All photos used in this site are property of The Halal Food Blog unless stated otherwise.