Did you know it's been almost 2 years since our first visit to Tash Tish Tosh?! That was when they were first situated at their Onan Road location! And since then, they have moved from there to Alibabar in Katong and now they have finally settled on a new location in Simpang Bedok!
That's good news for the fans of Tash Tish Tosh (there are so many!!) because this means we can all keep giving the 'thumbs up' to the great food and great service we get whenever we visit TTT.
And they're not resting on their laurels either! We're seeing some changes to their menu! Trying out some new things and modifying some favourites? Power!
Let's start with an obvious favourite…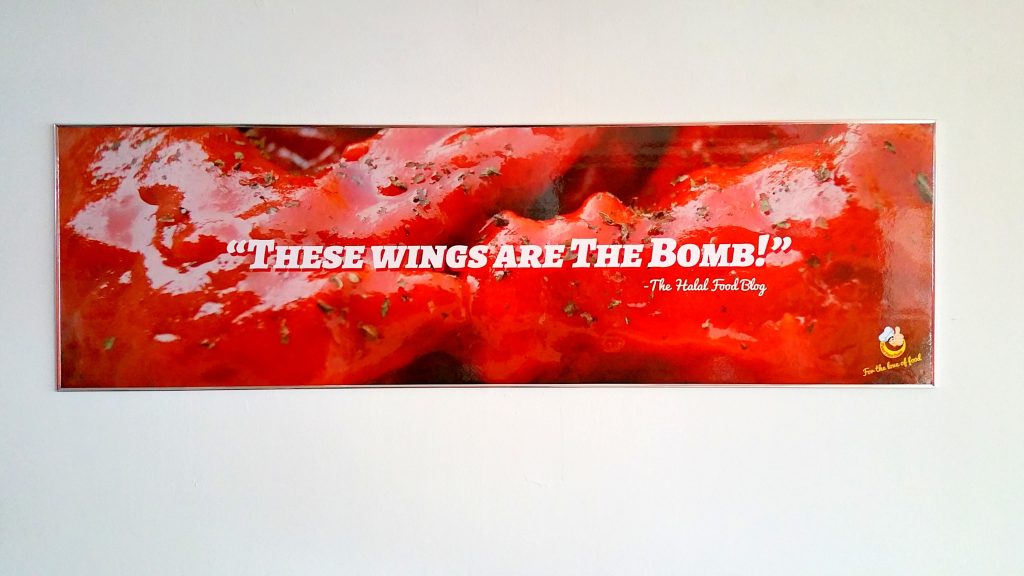 There's a banner that hangs at their new location in Simpang Bedok and it bears a quote that we first uttered when we had our first taste of what turned out to be one of the best chicken wings we'd ever had and what remains one of the signature favourites at TTT…
Oh yeah we're talking about THE BOMB!!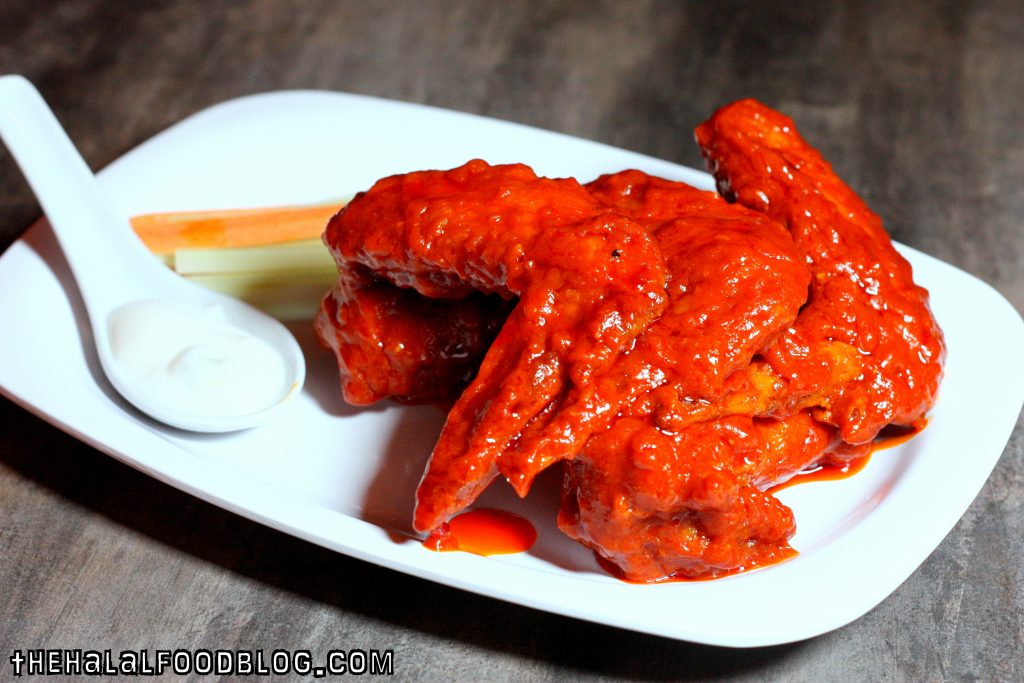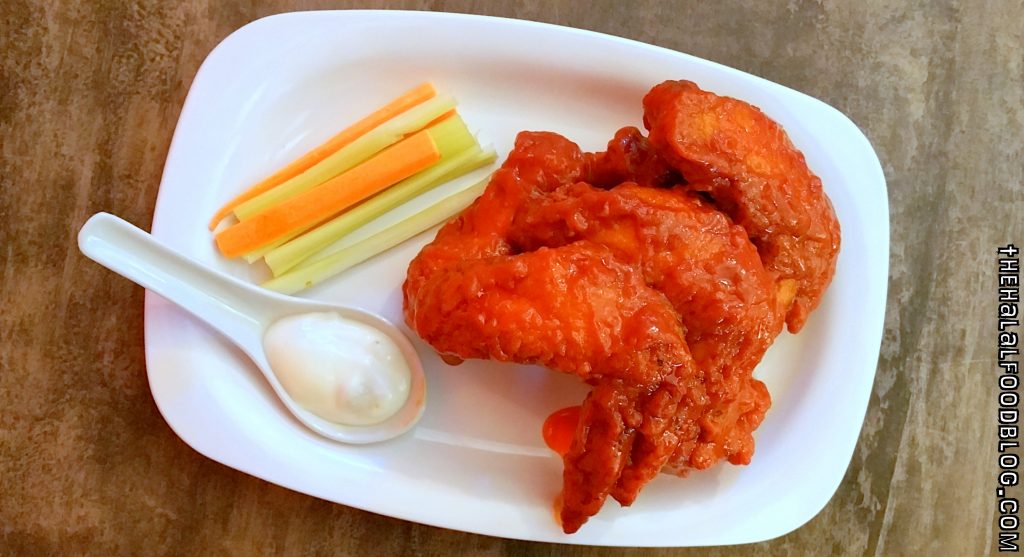 We're actually really honoured that TTT has actually officially named their Buffalo Wings as 'The Bomb' on their menu LOL totally did not expect an honest remark like that to make such an impact!
And it has been consistently power to the max! Every time we order it, whether it's for makan there or for takeaway to enjoy, the end result is always finger-licking and a pile of chicken wing bones LOL for real.
They've taken it up a notch by adding some celery and carrot sticks plus a serving of blue cheese dressing on the side. This is actually a very common thing with a classic order of Buffalo Wings and we're so glad that they started this at TTT too!
Okay yeah I'll admit that Blue Cheese is definitely an acquired taste. Even I did not really like Blue Cheese when I was growing up but I have to say that I have taken quite a liking to it recently! Anyways the taste is not so 'pungent' with this TTT dressing and it actually goes well not only as a dip for your healthy veggie sticks but also for the chicken wings too!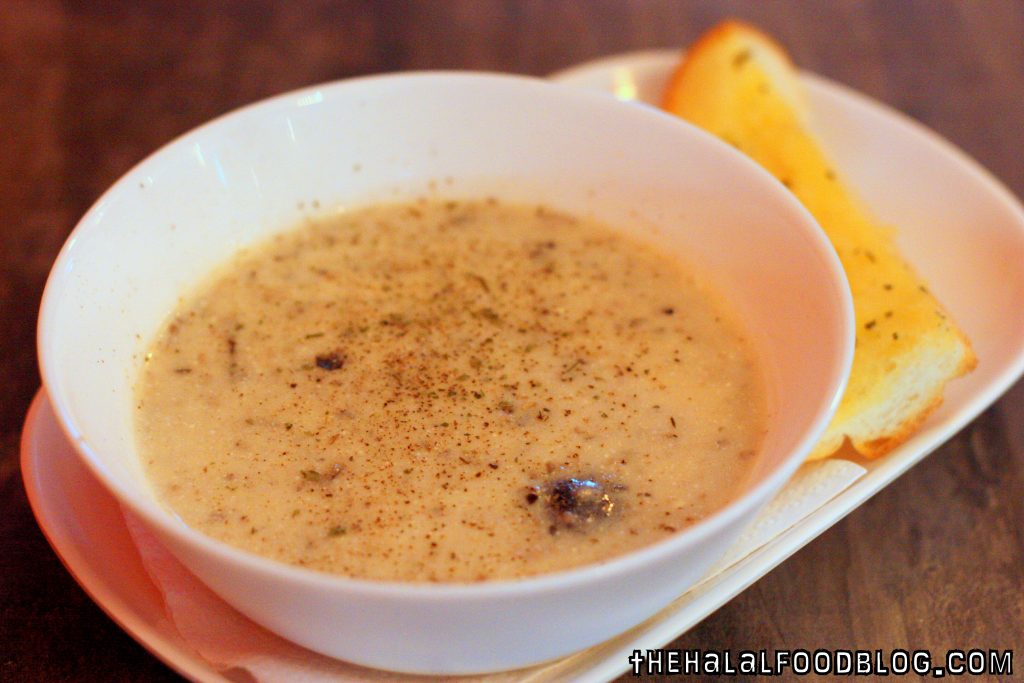 New addition to the menu is the Soup of the Day and it happened to be a fave of ours when we visited – Mushroom Soup!! A serving will come with some Garlic Toast which is great for dipping in the hot and creamy soup!
Good news is that this soup is the real deal. I think you can tell a chef takes great pride in his cooking when he takes great pains to make sure even a simple dish like Mushroom Soup is done painstakingly well. Yeah anyone can just open up a can of soup and modify it a little but to make something so simple and yet so decadent is passion.
Generous amount of mushrooms in the soup and it's still got the chunky bits (instead of being pureed all the way through) so a very satisfying start to our meal.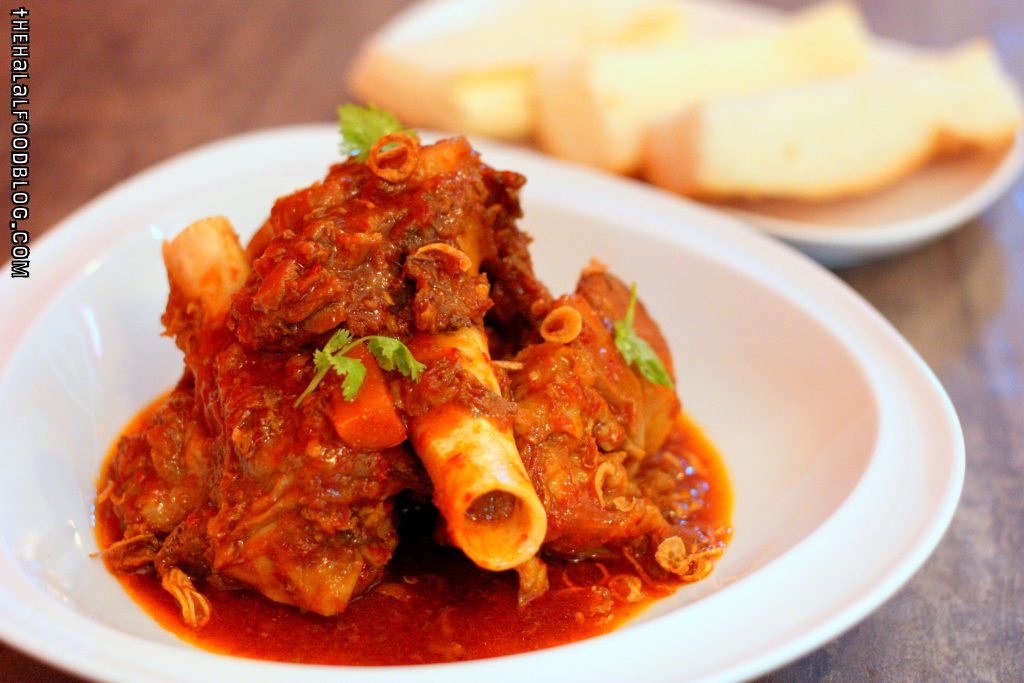 This is a dish we heard a lot about and it was about high time we finally made the trip to try it!
(Plus you gotta admit – that's a damn good picture!! LOL)
It's quite amazing that something simple like the bones of sheep can be made into a dish that is so delicious and loved by so many people. But then again, I can think of a few other things that we wouldn't expect to eat but hey I guess people really love to eat pretty much almost everything (oh yeah I'm looking at your Sup Kambing Otak!!)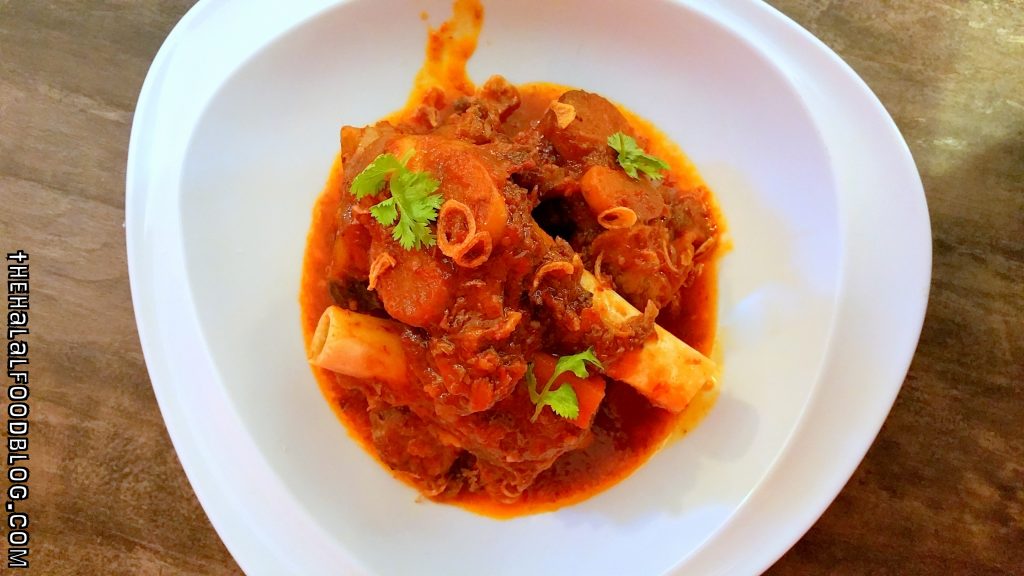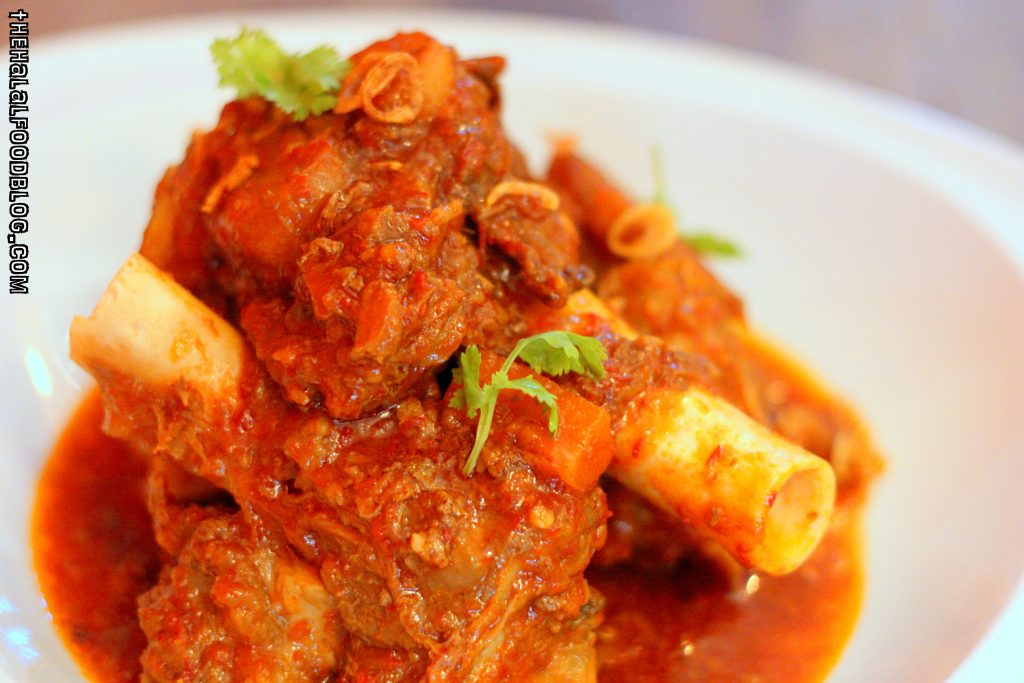 The version at TTT has got some gravy but it's not drowning in gravy like the version we might buy from Beach Road for example. I'd even go as far as to say that I'd consider this a little bit of a drier version perhaps?
But fret not there is still gravy lah. They even serve with some French Loaf for you to enjoy it 🙂
And beside the meat on the bones, there's always the delicious marrow aka 'som-som'!! And it's super fresh here because with minimal effort, the marrow just slides out of the bone and onto the plate (or straight into your mouth)! No straws needed! LOL
Worthy to note that this dish is not that spicy in case you were wondering. In fact, it's actually a little on the sweeter side of things which is not a bad thing of course. Still plenty of flavourful goodness from the lamb and spices!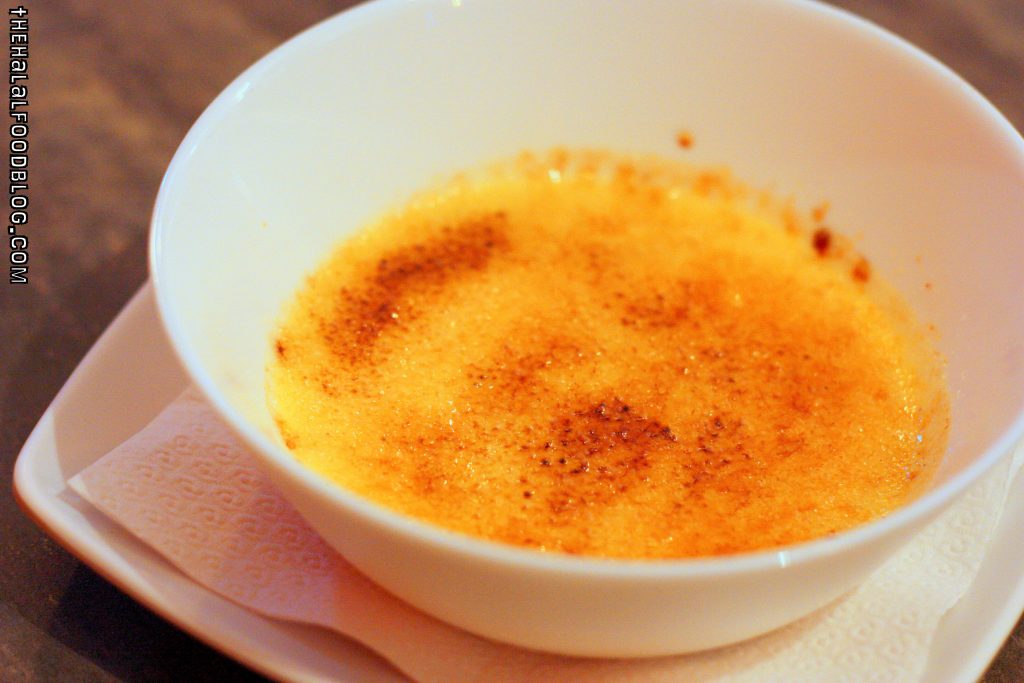 Here's a surprise addition to the TTT menu but a very welcome one if I do say so myself.
Not only is TTT serving Creme Brulee now, it's also a power one lah!
First thing we'd like to point out is the great price of $4.90. For the generous serving you get, this is a steal! Maybe it's an introductory offer or something so better go an enjoy it ASAP!
This is one superb dessert. The custard is rich and creamy and has been infused with actual vanilla pods (and not vanilla essence) so this is the real deal. And this is probably what makes a massive difference. You can really really taste the difference!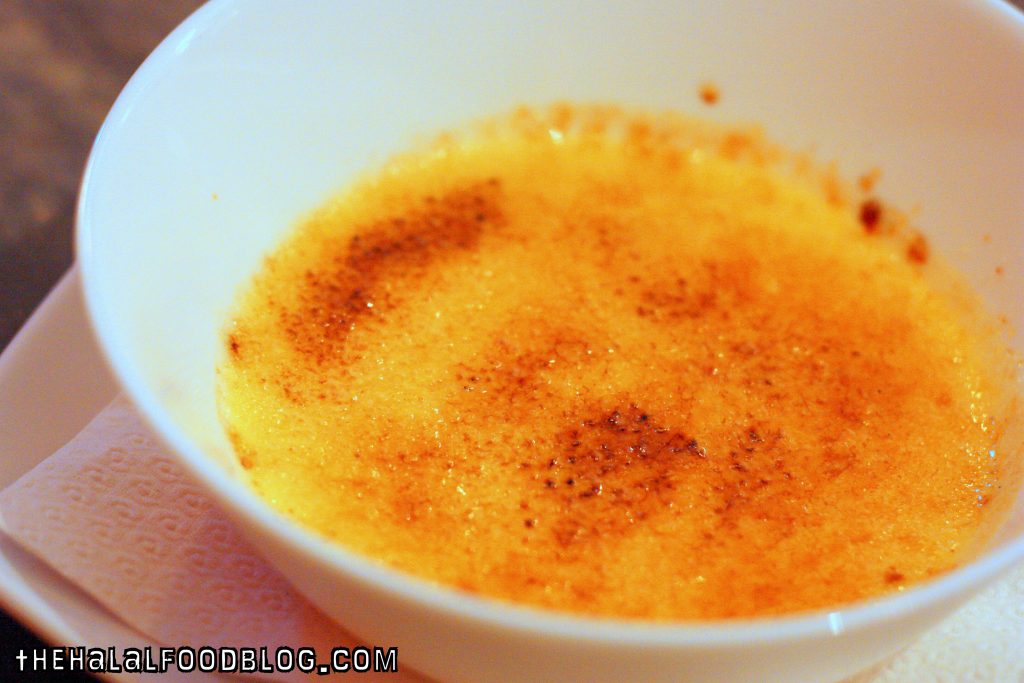 And what's not to love about a Creme Brulee right? The custard is one thing but also that golden crust that breaks for the 'opening ceremony'. Almost too sayang but too bad there is treasure to behold beneath that golden layer of sugar.
A word of advice – this is a MUST HAVE when you visit TTT. Seriously.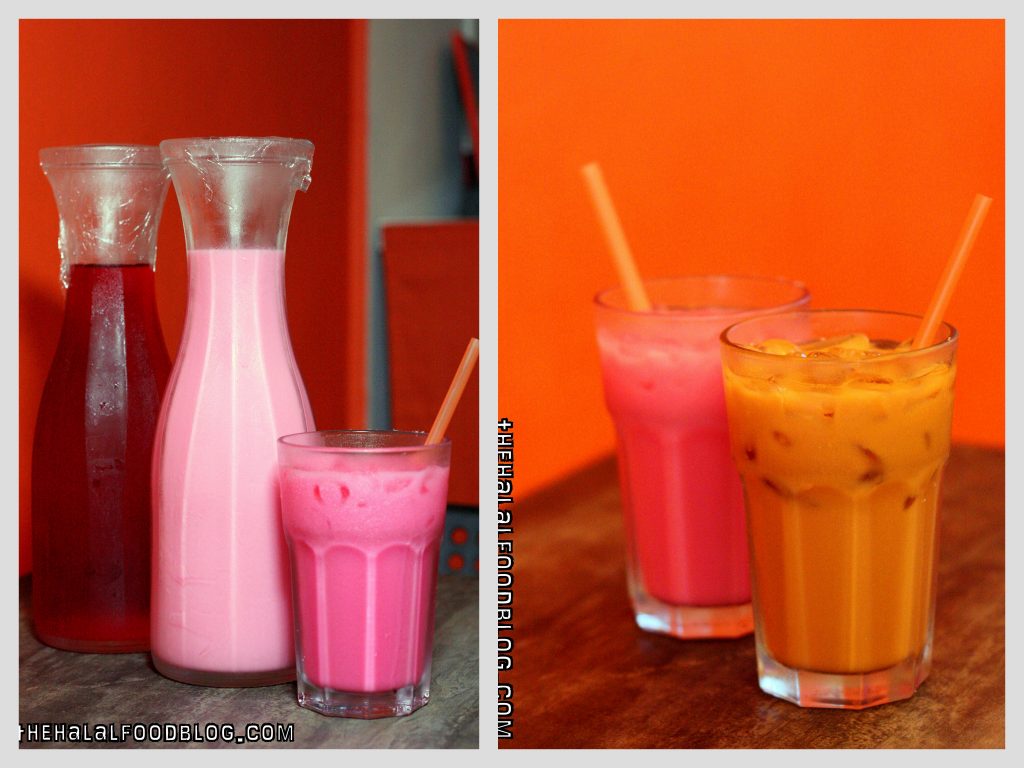 Tash Tish Tosh has also started serving their own beverages too!
Yeah sure you can still get the canned stuff and all that but try out some of their own drinks now available!
They've got choices like Thai Iced Milk Tea, Bandung, Sirap Limau and even Root Beer Float!
And another bit of news – they serve in glasses for individual servings but if you're always extra thirsty (like us) or visiting TTT in a big group, then go for the Carafe which is good for about 2-3 glasses. To be honest, it'll probably be like 1 Carafe for me alone lah LOL
Well there you have it folks. Tash Tish Tosh still very alive and still very kicking in a spanking new location too. Most of you have probably already visited but if you haven't, we strongly recommend that you do!
PS don't forget to take the signature 'Thumbs-up Photo' when you're there!
314 Bedok Road
Simpang Bedok
Tel: 8714 8677
Facebook: https://www.facebook.com/TashTishToshPS?fref=ts
Instagram: @tashtishtosh
Operating Hours:
3pm til 10.30pm Daily
All information (including prices, availability of item on menu and Halal status of establishment) are accurate at the time of posting. All photos used in this site are property of The Halal Food Blog unless stated otherwise.