Some of you have probably heard the name 'Tasconi's Pizza' before right? Well, I think it's about time that everyone hears this name and tries their food because here's a new place for everyone to get their pizza fix (plus so much more! too!)
So apparently Tasconi's Pizza actually hails from Brunei!! You might see it in Malaysia too but the one and only Tasconi's Pizza outlet (for now) can be found at East Village (Simpang Bedok). We've been told that there was also a Tasconi's in the Bedok South area in the mid-1990s but it closed down. It's little wonder then that this new outlet at East Village is actually owned and run by none other than the sister of the owner from the 1990s store! But we meet her later okay now we makan first LOL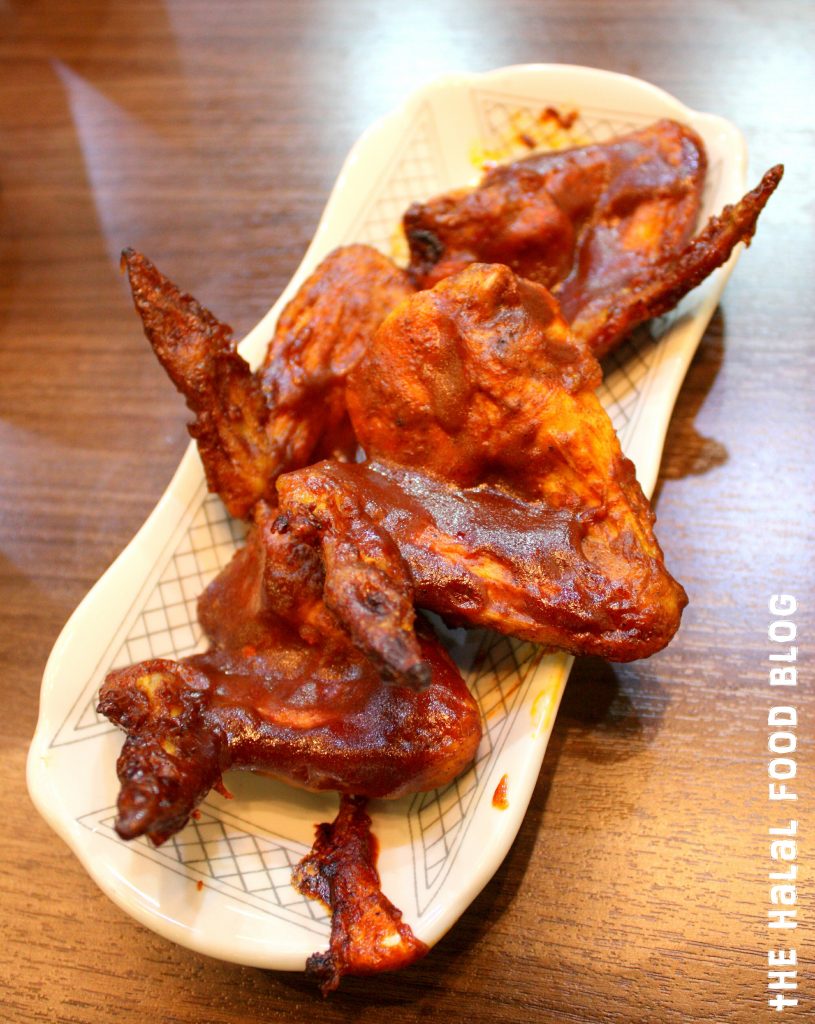 We started with some appetizers and chicken wings are ALWAYS welcome at our table (and in our tummies).
The Mexican Wings is a bit of a twist on Buffalo Wings. The wings were well cooked and tender to the bite. The sauce had a bit of a spicy hint but don't worry it's not gonna burn your mouth off. A good start to the meal!
And we have a few other dishes to show you all but I think a lot of you wanna see the pizza first right! LOL
Well sorry but you've gotta wait 😛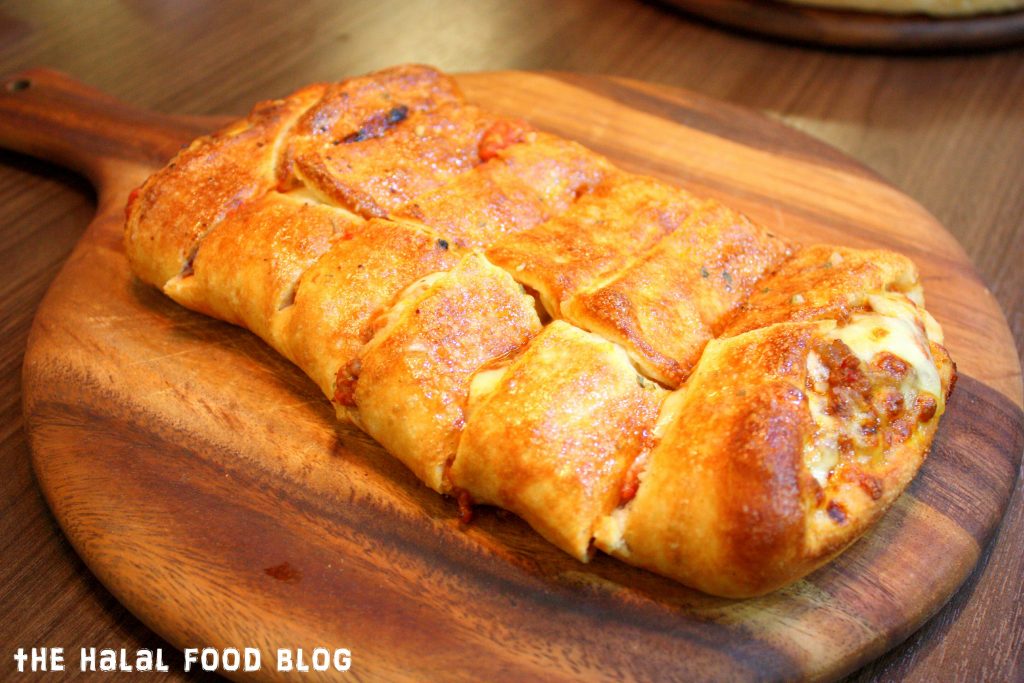 This beauty is called the Tasconi's Roll. We were intrigued when it was first brought out because we didn't know what to expect or in fact we didn't even know what it was!! Garlic Bread Roll? Nah, too simple. Calzone? Nah, wrong shape. But close enough!
The Tasconi's Roll actually happens to be a signature at Tasconi's. It's their tasty dough which is wrapped around the sauce and cheese so all the goodness is trapped inside and waiting for you to release the yummy fillings!

Hiding inside waiting to be enjoyed is a whole load of Mozzarella Cheese and a really tasty meat sauce. It's so tasty that we've given it a special name – Madam Laila's Magnificent Meat Sauce!!! It's seriously that good! You'll all get to see it in the next dish we talk about…. And it's not the pizza yet… Tahan ah tahan…
Anyways the Tasconi's Roll is also available with Mackerel if you're not in the mood for beef.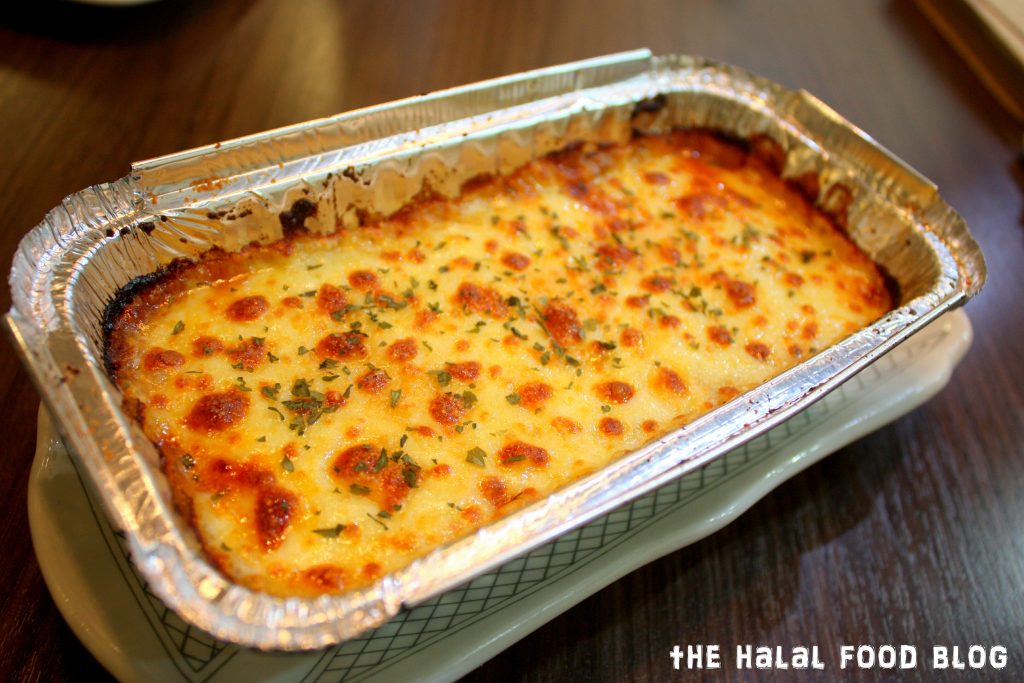 Now this is probably one of my most favouritest things I had that night we visited Tasconi's Pizza. In fact, it ranks as one of the best Shepherd's Pie ever. And being Eurasian, this is a dish we have quite often and it's not always the bomb but this version is definitely great!!
Madam Laila's Magnificent Meat Sauce plus some mashed potato filling plus a whole load of Mozzarella Cheese (which is a special twist to the traditional Shepherd's Pie but a welcome one) and this one is a winner.

Yeah we gave you two different angles of that awesome cheese stretch! No camera tricks here!! LOL
But admit it – that's a damn awesome sight right! It's even better in person when you're there enjoying it!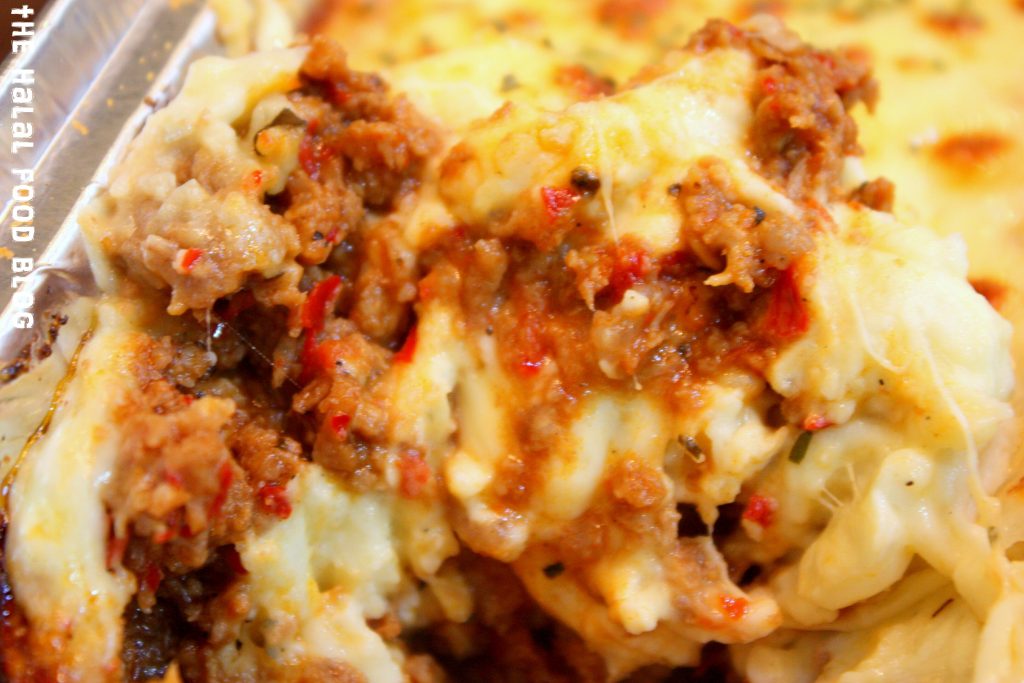 That's what it looks like inside the Shepherd's Pie! One nice hot delicious mess!
There's the mashed potato filling and you can see Madam Laila's Magnificent Meat Sauce right there! Got a spicy kick to it! This is a special recipe that Madam Laila came up with herself and it's totally power!
Well, it's confirmed – this is really power to the max Shepherd's Pie!!
Okay the moment you've all been waiting for… BRING ON THE PIZZAS!!!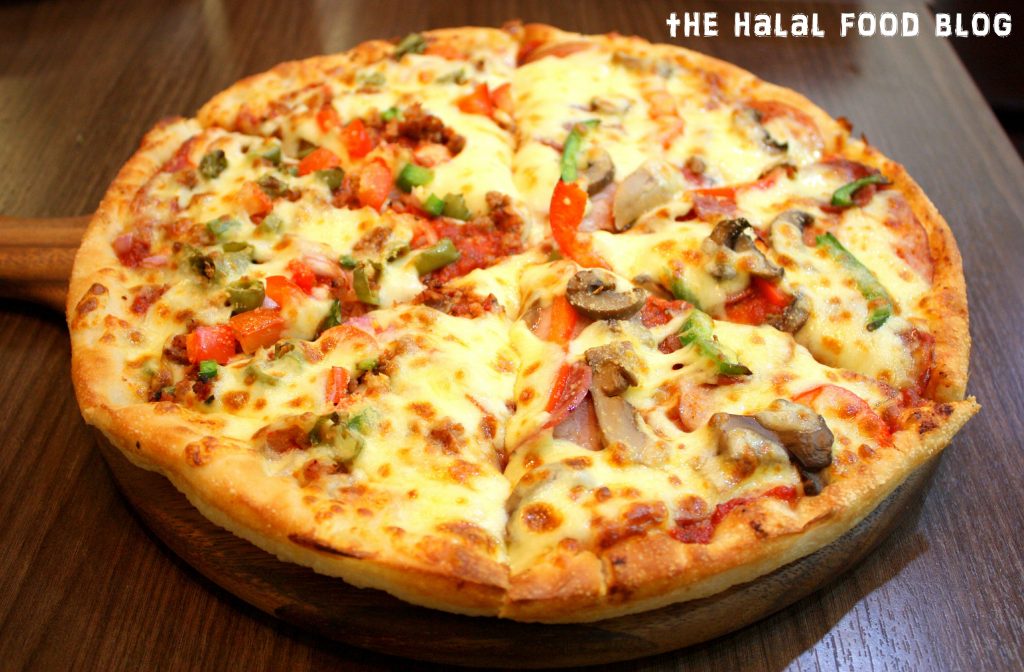 Looks power right! That's a Tasconi's Pizza!! They have a few types you can choose from but we will run down the different types for you in awhile.
If you look closely, you can see that that's actually 2 different pizzas in 1! See how the toppings on the right side are different from the toppings on the left side? Well at Tasconi's you actually have the option of ordering a half-and-half combo pizza! Great if you can't decide which pizza to have, maybe you have a few people sharing or if you're just plain greedy (LIKE US) and have everything! LOL!
FYI that's actually a combination of their Italian Special and Mexicana!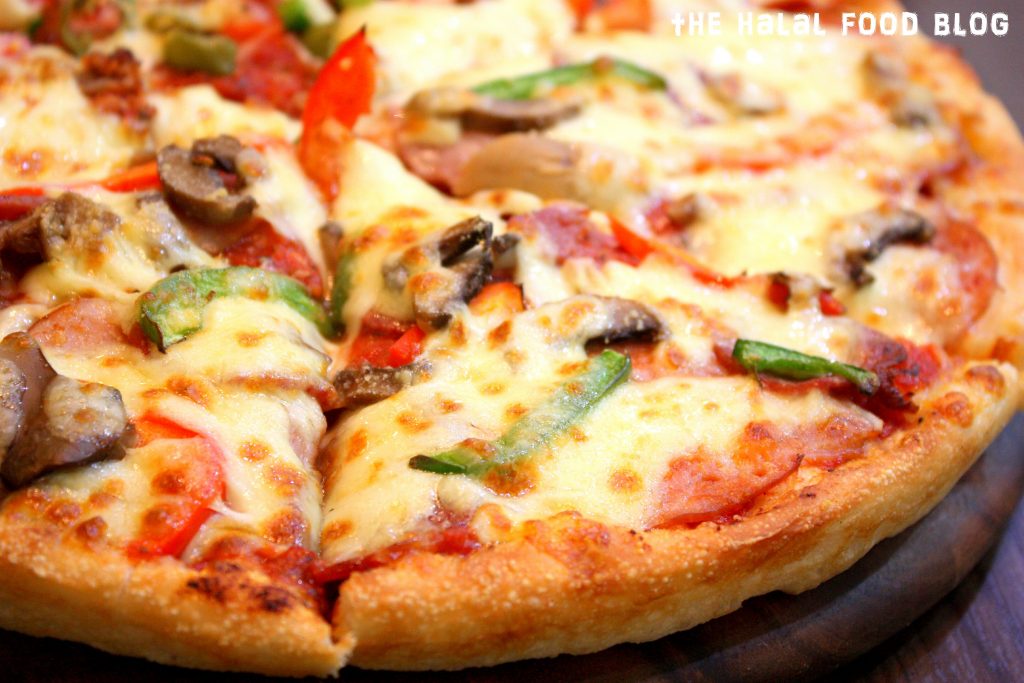 The Italian Special is made up of Turkey Ham, Pepperoni, Mushrooms, Onions, Green and Red Capsicums plus Parmesan and Mozzarella cheeses to top it all off.
The toppings are simple but really full of flavour. Tasconi's makes it's dough fresh from a special recipe so it was really nice and tasty when you take a big chomp out of it. Even the crust was power!! You can see from that picture!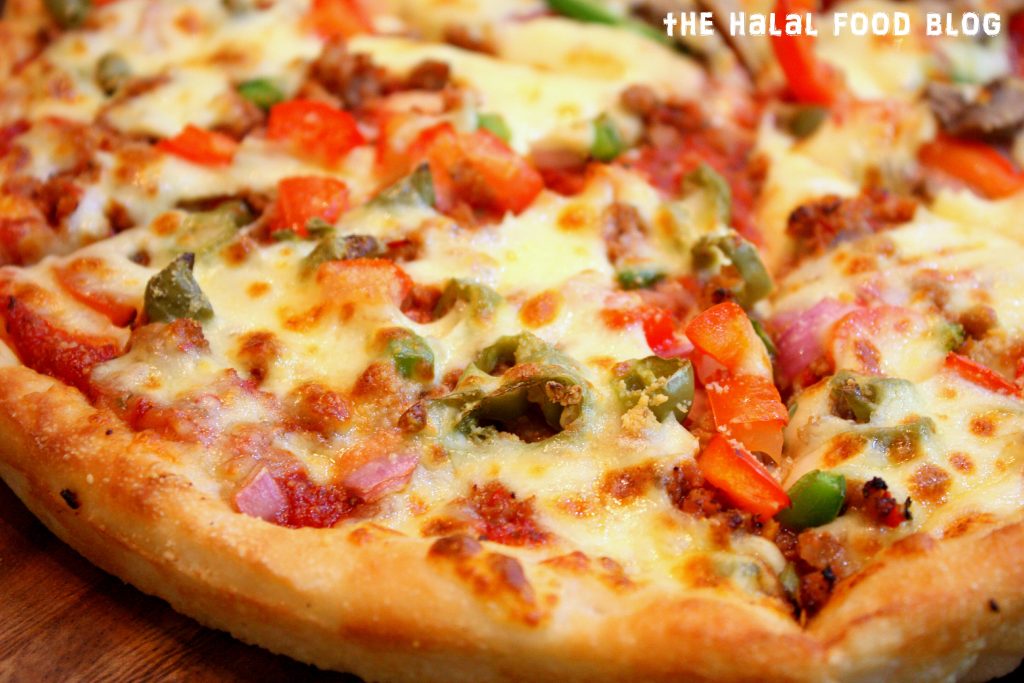 Okay here it is. If you're looking for a spicy pizza. This is the one for you!
It wasn't the sauce or anything like that… But can you see the special ingredient there??
The Mexicana is Fresh Tomatoes, Minced Beef, Onions, Green and Red Capsicums and Mozzarella Cheese.
And Jalapenos. Oh yeah that's right – Jalapenos!! Took one bite and felt the heat slowly building up in our mouths… No joke these things were SPICY!! But it was so power we kept on eating even though our mouths were on fire LOL that's how power the pizza was!
Oh and you all remember the cheese from the Shepherd's Pie right?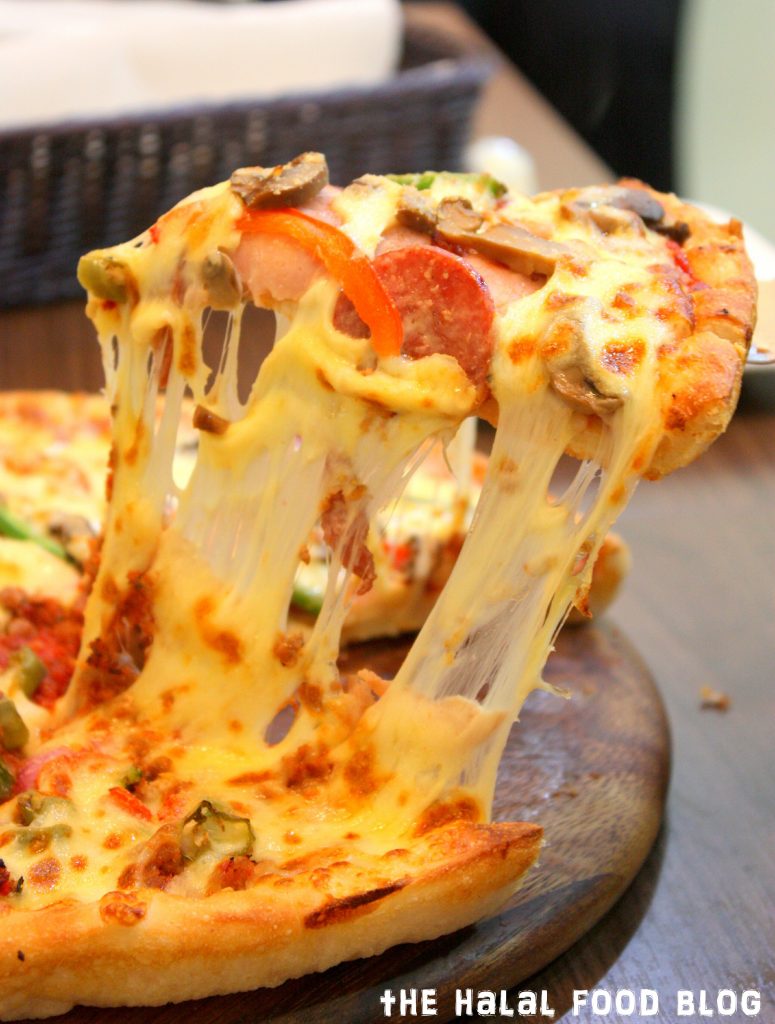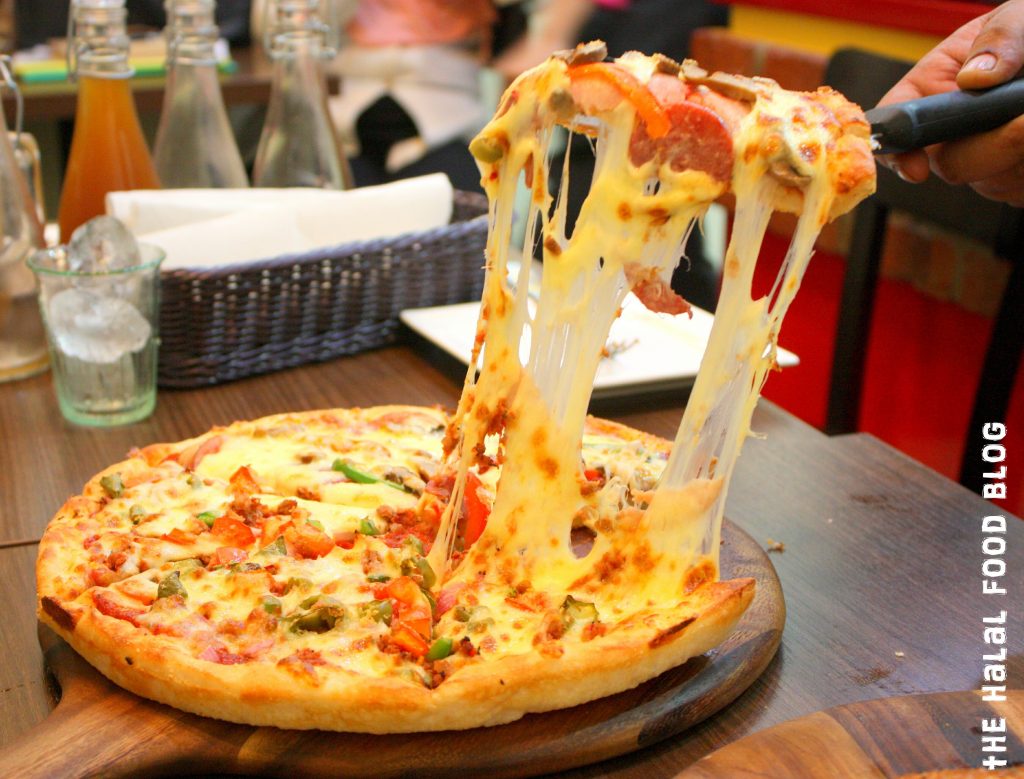 Wah we think Pizza Hut also kalah! Look at the cheese stretch!!
That shows that they're not stingy with their cheese and they're using good quality ingredients!!
Anyways they've got like FIFTEEN different pizzas for you to try at Tasconi's so you're never bored and always full!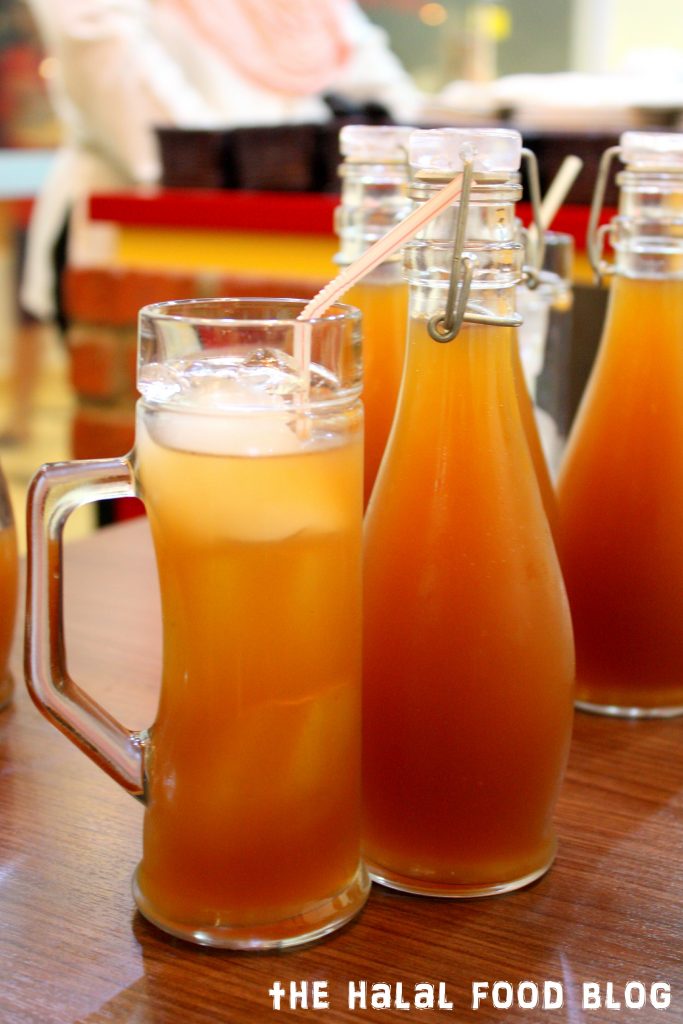 We also got to try this special Organic Iced Lemon Tea that they concocted right here at Tasconi's.
Yeah you can all debate about Organic vs Non-Organic all you like. For us, the bottom line is must be sedap and this one was so sedap we ended up drinking like 5 bottles total. LOL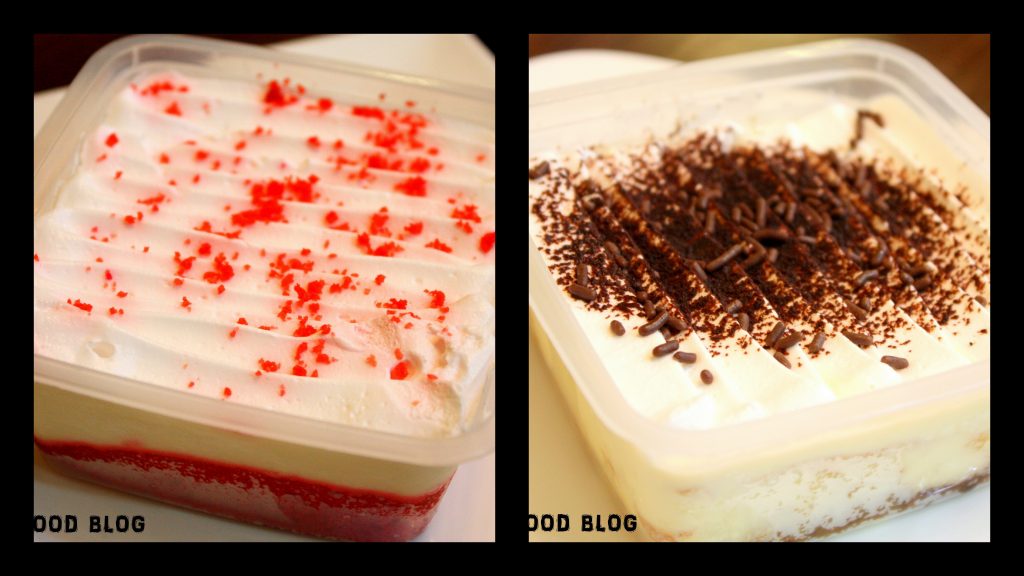 And of course, we had to round off our meal with some desserts!
Try the Red Velvet dessert (cos everyone loves Red Velvet right?) or go for the Tiramisu if you're a coffee lover. Both were tasty and the perfect sweet ending to a delicious (and filling!!) meal.
Tasconi's Pizza has some really good stuff here and it's worth a visit to East Village to have a try.
Or call their delivery hotline also can! Have some tasty pizzas delivered right to you (delivery charges apply) but our advice is…. Don't forget the Shepherd's Pie!!
It was really nice to meet Madam Laila and her team and they've really got a good thing going here.
All the best to Tasconi's Pizza and looking forward to bigger and better things!! Plus more Shepherd's Pie!! LOL
(YES I REALLY LOVE THE SHEPHERD'S PIE)
East Village Simpang Bedok
#01-61
Delivery Hotline: 6341 6991
Facebook: www.facebook.com/TasconiPizzaSingapore
Operating Hours:
10am til 10pm Sundays to Thursdays
10am til 11.30pm Fridays, Saturdays, Eves of PH and PH
All information (including prices, availability of item on menu and Halal status of establishment) are accurate at the time of posting. All photos used in this site are property of The Halal Food Blog unless stated otherwise.