With Hari Raya almost here, a lot of thought and consideration is going into preparing for the celebrations by now I'm very sure. Besides planning the route for your 'jalan raya' visiting, there's also the added stress of the times when you're going to have guests in your own home.
So the makan part is most probably settled (Mum's Lontong menu confirmed sedap!) but I'm thinking this year, maybe it's time for a bit of change in the beverage department. Yeah, there will be a few fizzy and cordial drinks I'm sure but how about something that's a little healthier, convenient and seems to be all the craze recently?
Yep, I'm talking about Teas and Milk Teas.
In this case, it's T. Grand International's range of teas!
Firstly, when you read the title of this post, I'm sure a lot of you are going "Asam? Milk Tea? That's so weird!". Well, fret not because we're not talking about 'Asam' aka Tamarind. We are referring to 'Assam' which is a region in India that is famed for its special black tea specially grown there.
Black tea has a very distinctive flavour and T. Grand International produces an extensive range of beverages based on the unique and tasty flavour of black tea. And best of all, their products are certified Halal by the Taiwan Halal Integrity Development Association which is the leading Halal authority there.
We had the honour of trying and tasting no less than 9 different flavours from their range and we were pleasantly surprised!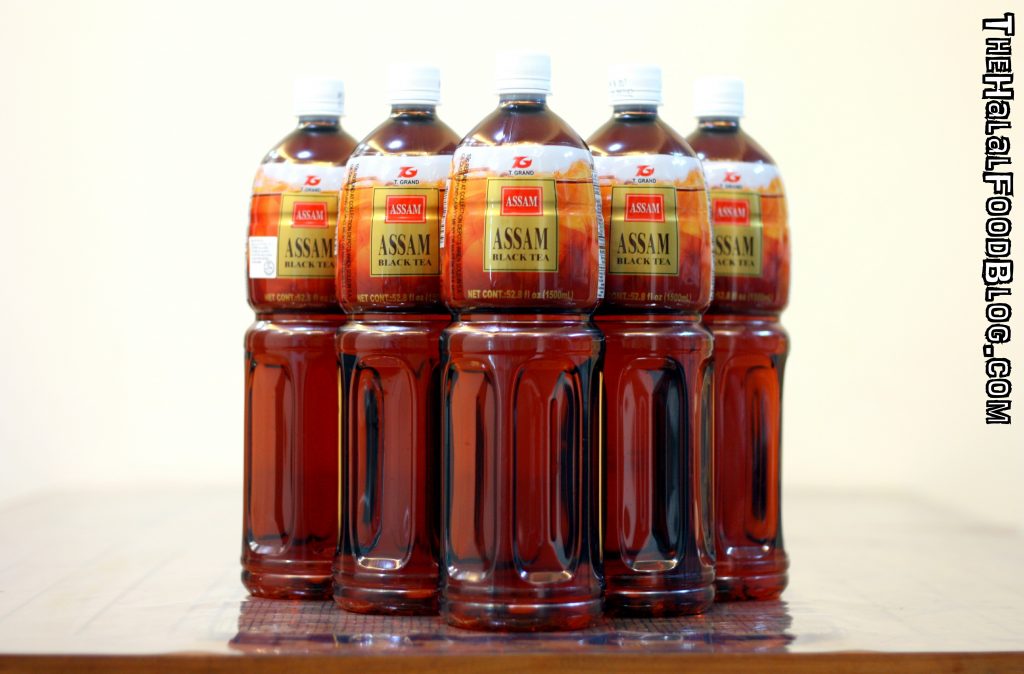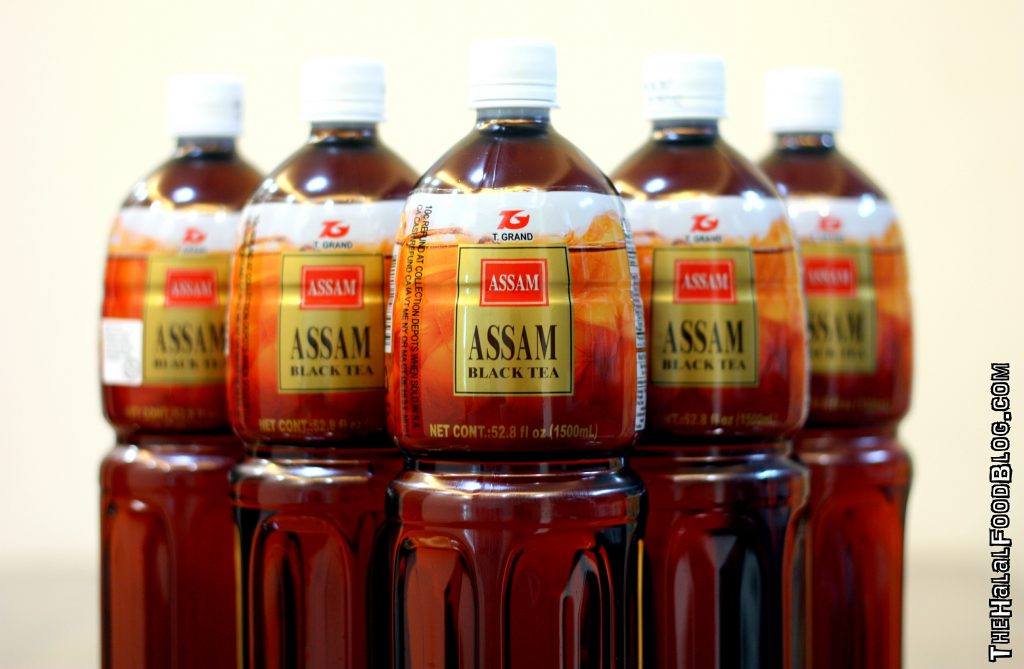 Here's the basic and and the one where you can enjoy the flavour of the 'pure' Black Tea.
Before I tasted it, I had this idea in my mind that Black Tea was going to have this really strong and maybe a little bit of a bitter flavour but boy oh boy was I super wrong LOL
Yes, the flavour was strong but it was not overly strong. It actually had a very balanced flavour with just a hint of sweetness that complimented the natural flavour of the tea. I tried both on its own and also with ice and while I really enjoyed the flavour of the tea on its own, I can definitely imagine enjoying an ice cold glass of this on ona hot day. Super refreshing!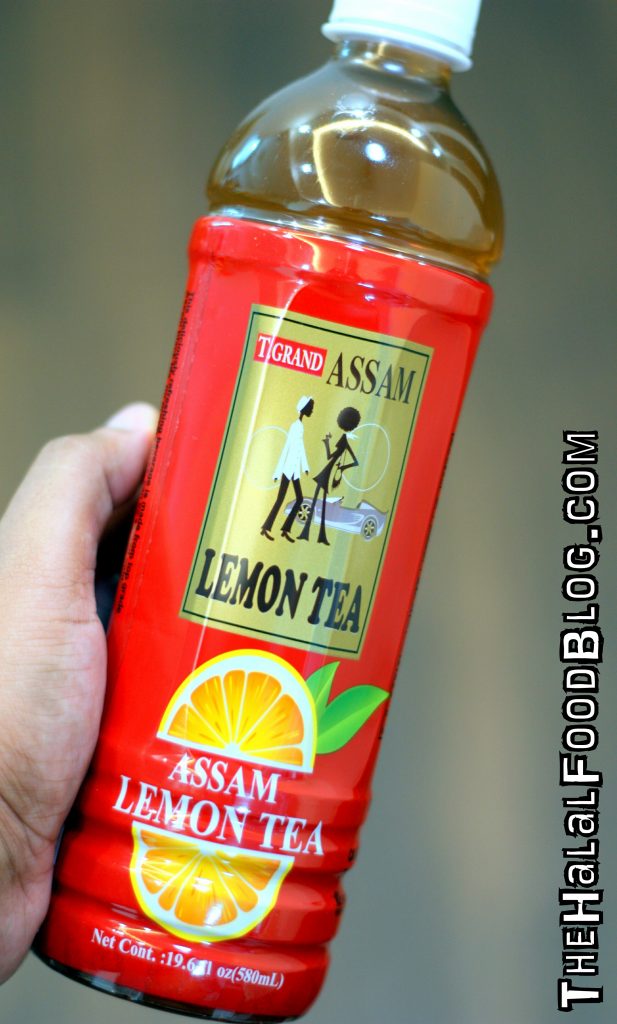 If you're looking for something with a bit more zest then maybe the Assam Lemon Tea is the one for you.
It's still got that distinct Black tea flavour but with that added tangy zing of Lemon. The good news is that the Lemon flavour is not too overpowering and is not as sour as some of the other brands of lemon tea I've tried before and that is definitely a very welcome feature.
This is gonna be the bomb when served with ice! Confirmed plus chop it's a hit with your guests!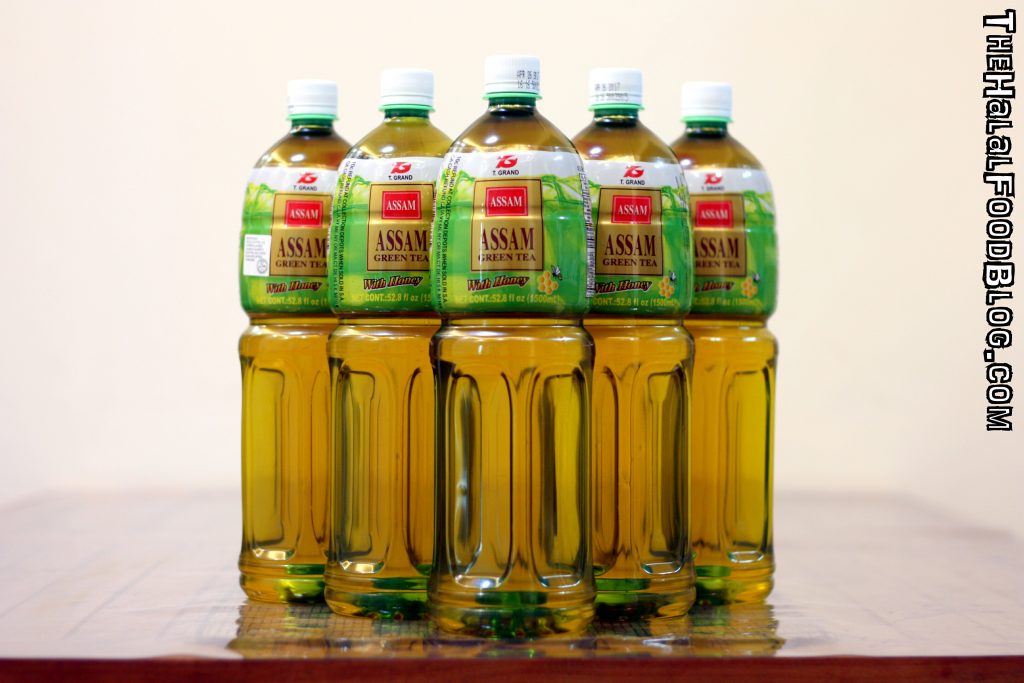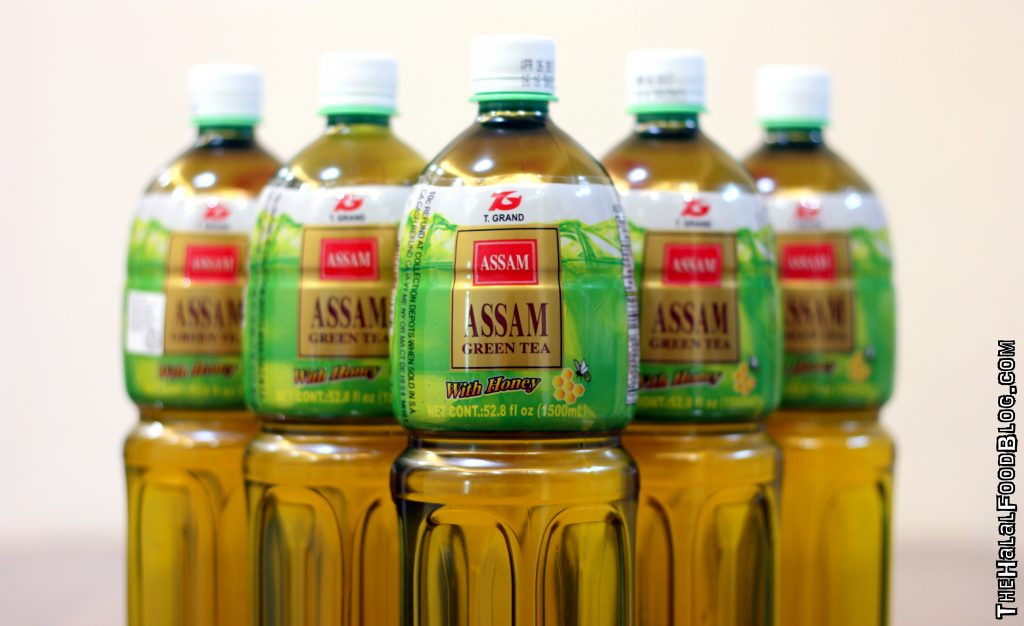 If you're a fan of Green Tea, they also have the Assam Green Tea with Honey which has a lighter flavour and a slight hint of honey (which I really love).
The Black Tea and Green Tea are really refreshing and have a great flavour that doesn't overpower your tastebuds which is especially great if you're enjoying it with food (still can enjoy the flavours of Mum's cooking!) Well, besides that, T. Grand International also has a range of Assam Milk Teas for you to enjoy.
And yes, we know you all love Milk Tea! LOL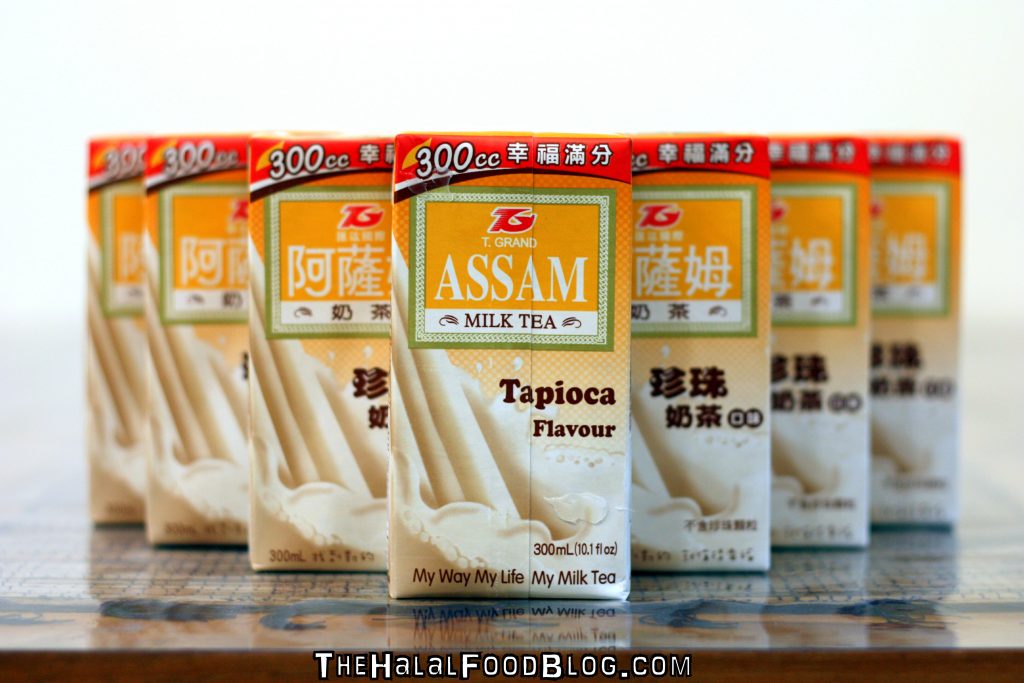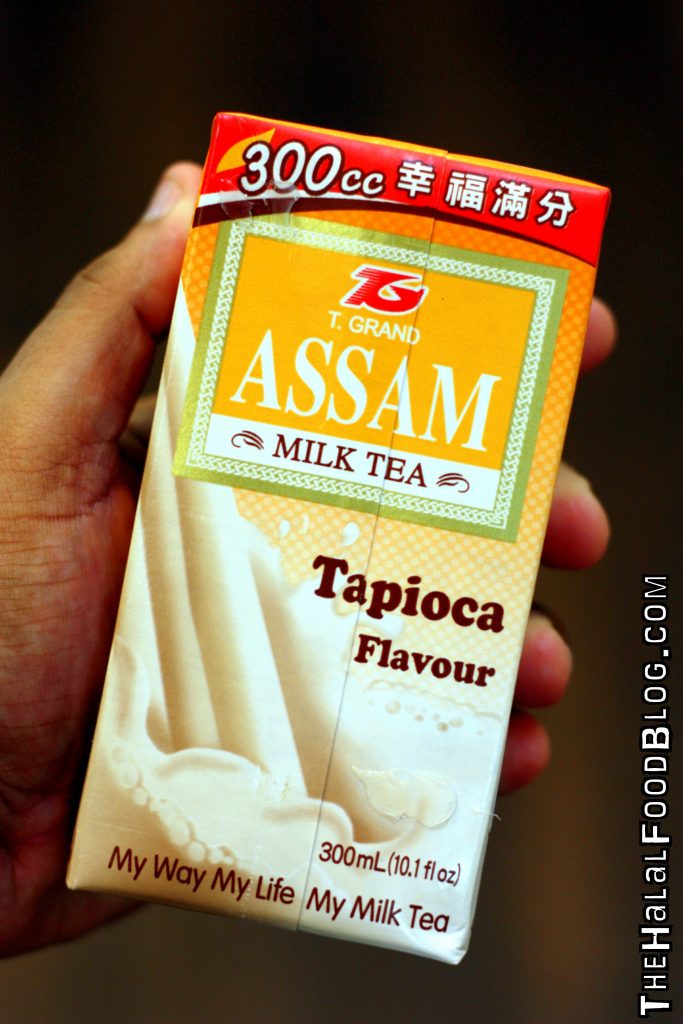 We had 5 different types of Assam Milk Tea to try and the one I was most excited to try was the Assam Tapioca Milk Tea probably because it's not a common flavour and sounded really interesting.
I liked the very moment I had my first sip. Why? Because it reminded me of Bubble Tea!
You know those 'bubbles' aka 'pearls' in Bubble Tea are made of tapioca right? I guess that's why the flavour of the Assam Tapioca Milk Tea is so much like it.
Think of it as enjoying the flavour of Bubble Tea but without the pearls! LOL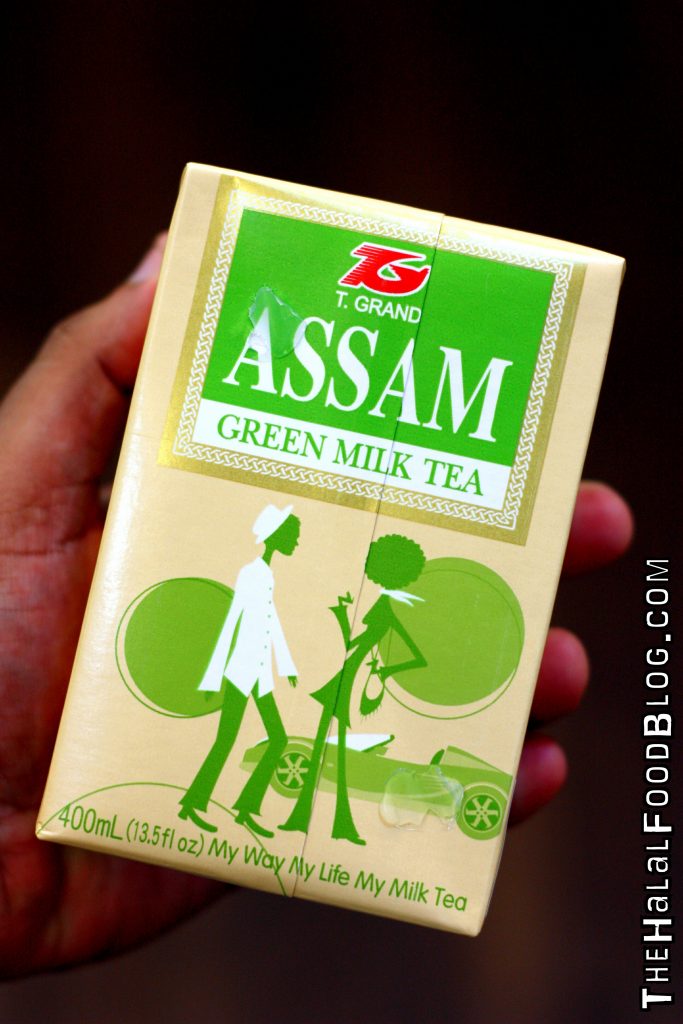 Wah recently there has been a big craze with Milk Teas and in particular – Green Milk Tea!
Well, it's a good thing that T. Grand International has their Assam Green Milk Tea LOL it's got a rich a creamy texture and definitely a very tasty Green Tea flavour that's bound to be a hit with all you Green Milk Tea fans. In fact, even if you're not, you'll probably still enjoy it and it may even become your new favourite 😛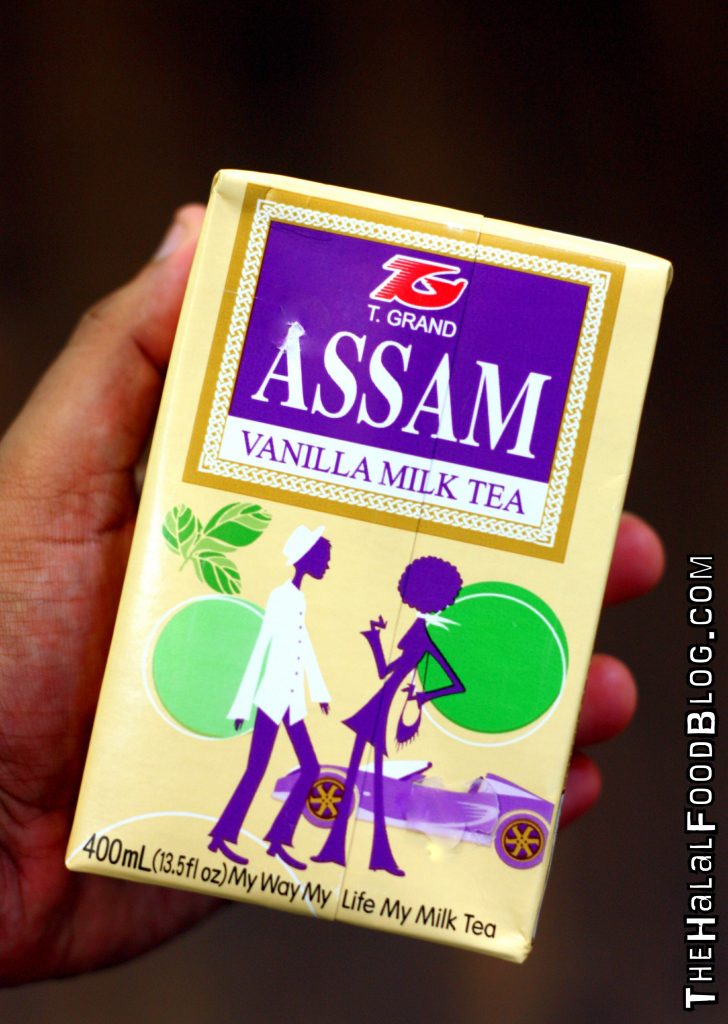 The Vanilla flavour in the Assam Vanilla Milk Tea was actually quite light so you still get to enjoy the flavour of the tea itself. Yeah it's more than just a 'hint' of the Vanilla flavour but it's not an overly strong flavour.
Kinda like drinking tea with ice-cream now that I think about it LOL creamy flavour!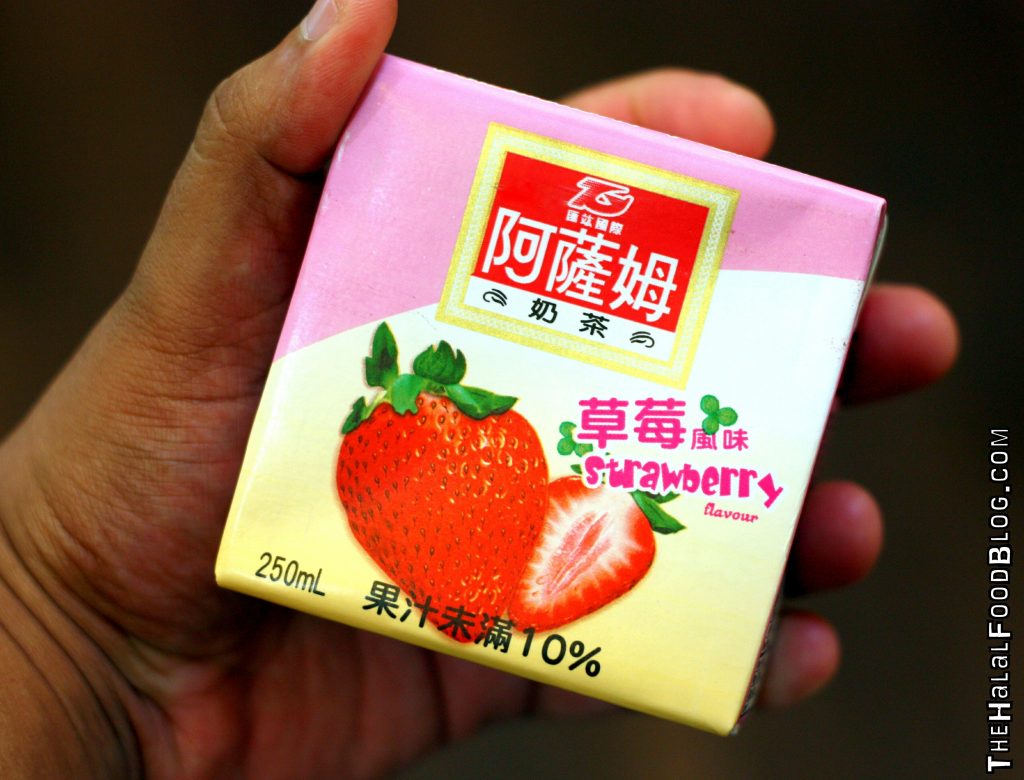 Here's a fun and fruity Milk Tea flavour that's bound to be a favourite not only with us adults but one for the kids as well! After all, strawberry milk is one of the most favouritest flavours ever am I right?
Combine that tasty Strawberry flavour with T. Grand International's Assam Milk Tea and we have a winner. Personally, I enjoy the Milk Teas chilled and without ice so that I can enjoy the full flavour of the Milk Tea! But hey, that's just me LOL you can definitely enjoy these drinks over ice if you're like! No problem!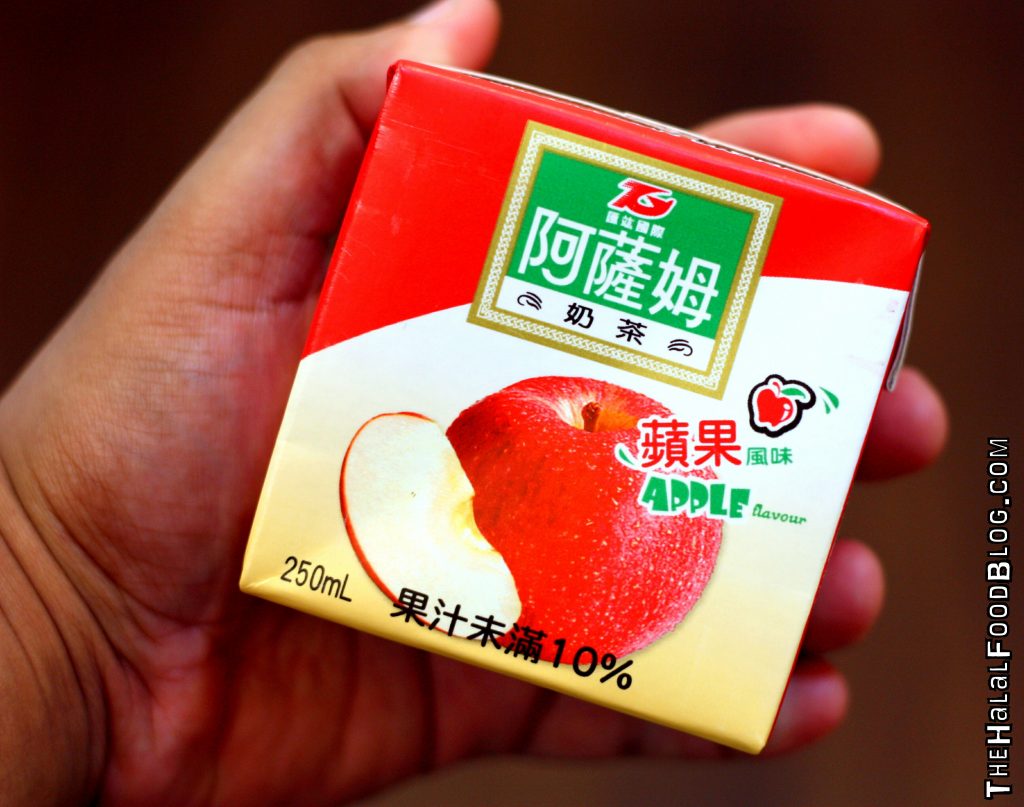 This was the one flavour in the range where I found where the fruity flavour was more distinct than the Milk Tea (not that it was a bad thing though).
The Apple flavour really shone through here so it tasted more like a fruit tea than a milk tea but I'm guessing that this will bode well with a lot of people who are looking for a fruity flavour more than a creamy flavour. Also another favourite for the kiddies too!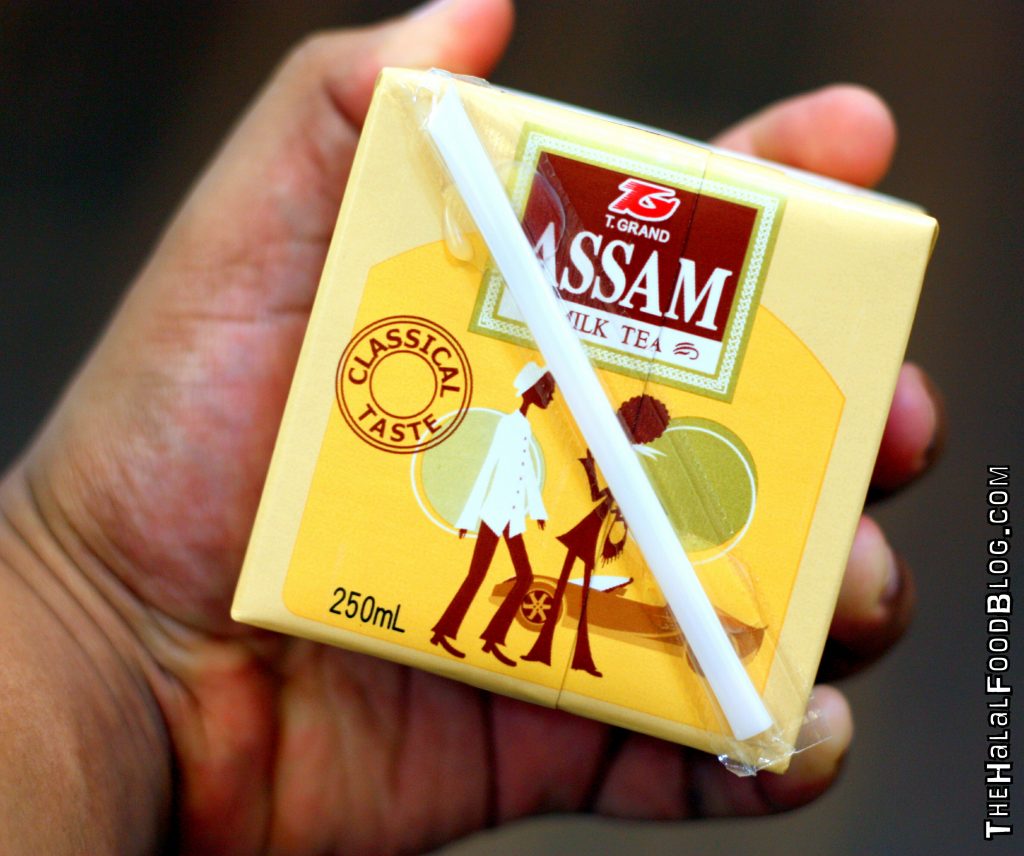 Here's the basic Assam Milk Tea in the range. Great choice if you'd like to enjoy the pure great flavour of T. Grand International's Assam Milk Tea.
Like the rest of the Milk Teas in the extensive range, the classic Assam Milk Tea has a rich and smooth flavour that goes down really well. I'm thinking it's also perfect when paired with all those Raya goodies we will be gobbing down. Nothing better to wash them all down than some refreshing beverages am I right? And these will not make you feel bloated like those fizzy drinks too! More space for the food! 😛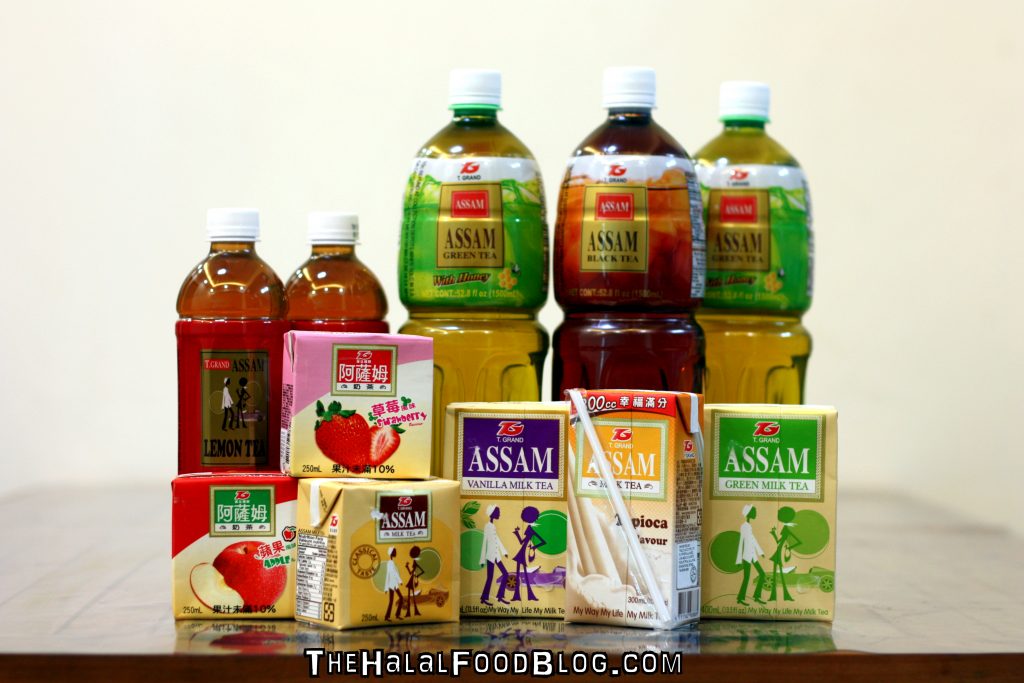 T. Grand International prides itself on producing quality products that are appealing not only because they taste great but also because they are made with quality ingredients under highest of quality-control standards.
Their great tasting beverages do not contain any artificial colouring or preservatives (YES! all thos great flavours are all-natural!) and come in a wide array of different packaging to suit any event or purpose. These include convenient Tetra Paks and PET bottles of varying sizes.
And again, the products are all certified Halal by the Taiwan Halal Integrity Development Association which is the leading Halal authority and T. Grand International makes it a priority to ensure that the strictest and highest standards are adhered to ensure the Halal status of their products. The Halal certification is available by the way (just drop us an email and we will be happy to send it over for your reference)
In fact, they have many more products (like Hazelnut, Orange and even Cookies & Cream Assam Milk teas!) that are in the pipeline of being certified Halal and available to us hopefully in the near future so watch this space for updates!
Besides the wide range and convenient packaging, the main star of the show is, of course, that great Assam Tea. Great smooth flavour with hints of sweetness and fruitiness here and there. I'd never had much of an impression before this but I am now officially a fan of Assam Tea thanks to T. Grand International!
And I just wanted to point out that even though we received all the promotional images and info etc, we still wanted to snap our own photos and we also tasted every single flavour of tea we had so that we could relay our first-hand experience to you. Because that's how The Halal Food Blog rolls LOL
The verdict is clear – T. Grand International's range of teas is a winner!
T.Grand products are distributed in Singapore by Tazlo & Co Pte Ltd. Tazlo & Co is established in 2011 with a vision to be a leading importer and distributor of quality consumer products from Taiwan for the convenience and enjoyment of Singaporeans.
To order, you can contact Tazlo & Co via email at [email protected] or call 6858 6860!
And be sure to follow their Facebook page and Instagram to keep updated on special offers and new products!
Facebook: T. Grand Assam Tea Tazlo & Co. Singapore
Instagram: @tgrandassamteasg
Order via [email protected] or call 6858 6860!
All information (including prices, availability of item on menu and Halal status of establishment) are accurate at the time of posting. All photos used in this site are property of The Halal Food Blog unless stated otherwise.