Hey everyone we're back with one for the weekend and something you can make plans for at once. After all, weekends call for a celebration and it's always best to celebrate at a place that has ice-cream LOL
Oh yeah we are back at Swensen's and this time we're sampling some dishes from their new menu. Well, technically I don't think it's new-new but there's a bit of a revamp in a way. Some dishes have been given a bit of a twist and there are some new dishes that really expand on the wide variety already available on the Swensen's menu.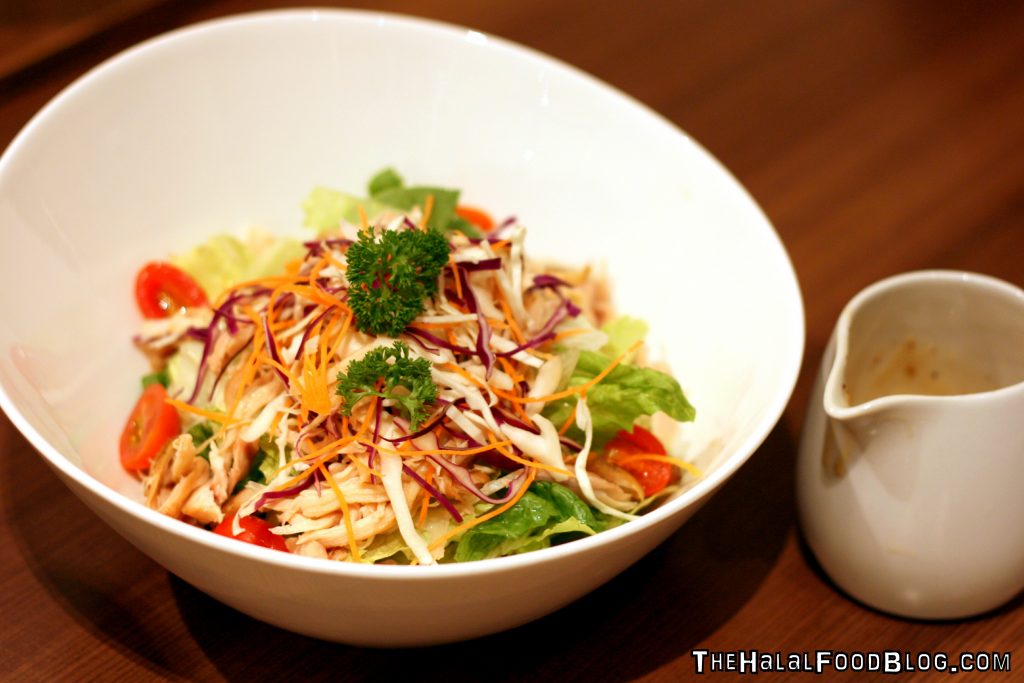 Let's start with some… errrrr… starters LOL
The Pulled Chicken Salad is a variation on the popular salad choices at Swensen's. To be honest, the salads at Swensen's are really really good and the servings are really generous too! They come in these really big serving bowls and it can be a meal on its own or perfect for sharing before everyone tucks into their mains.
Besides the all-time favourites like the Caesar Salad (with either chicken or smoked salmon), there is now the Pulled Chicken Salad as well. Plenty of fresh greens along with some shredded chicken.
The highlight of the salad is the dressing that is a Japanese-inspired Sesame dressing (yes, the one we all love) that really gives the salad a nice flavour kick.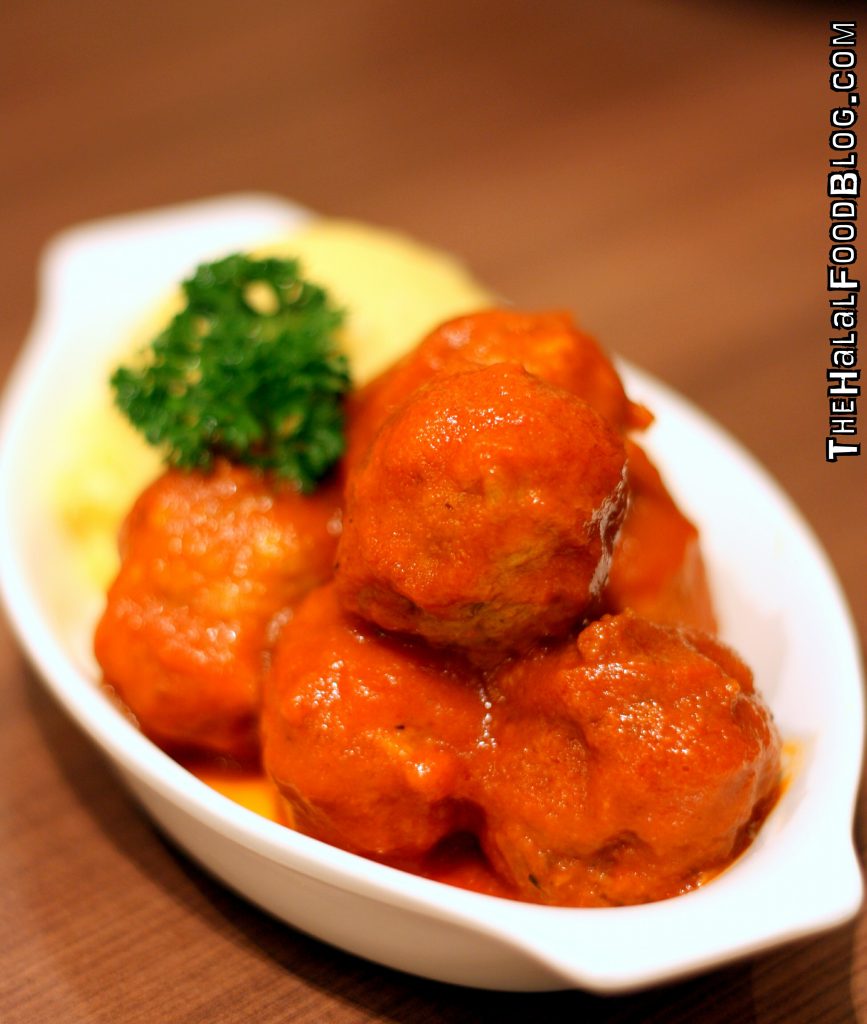 I really really loved the original version of this dish which is the Meatballs in Pepper Sauce and the fact that I have a dish to compare it to is probably a big reason why I found the Meatballs in Tomato Sauce a little lacking.
The meatballs here were a little tough compared to the Meatballs in Pepper Sauce and I found the tomato sauce a little bit to plain. This is a great dish for those who love tomato-based sauces and also possibly a great choice for kids too since it's not spicy and comes with a side of Mashed Potatoes which is actually pretty tasty.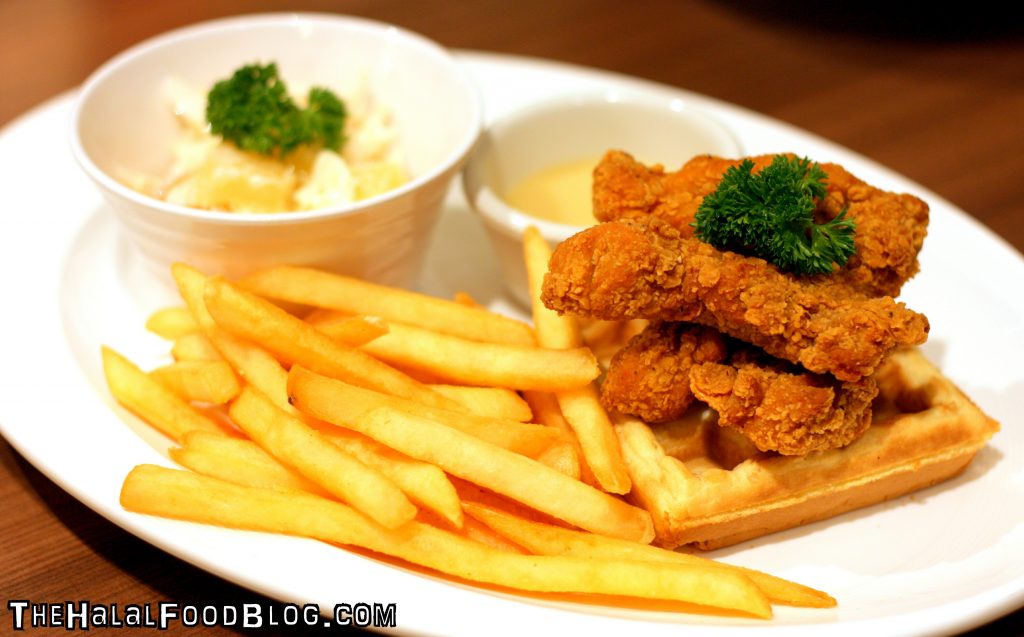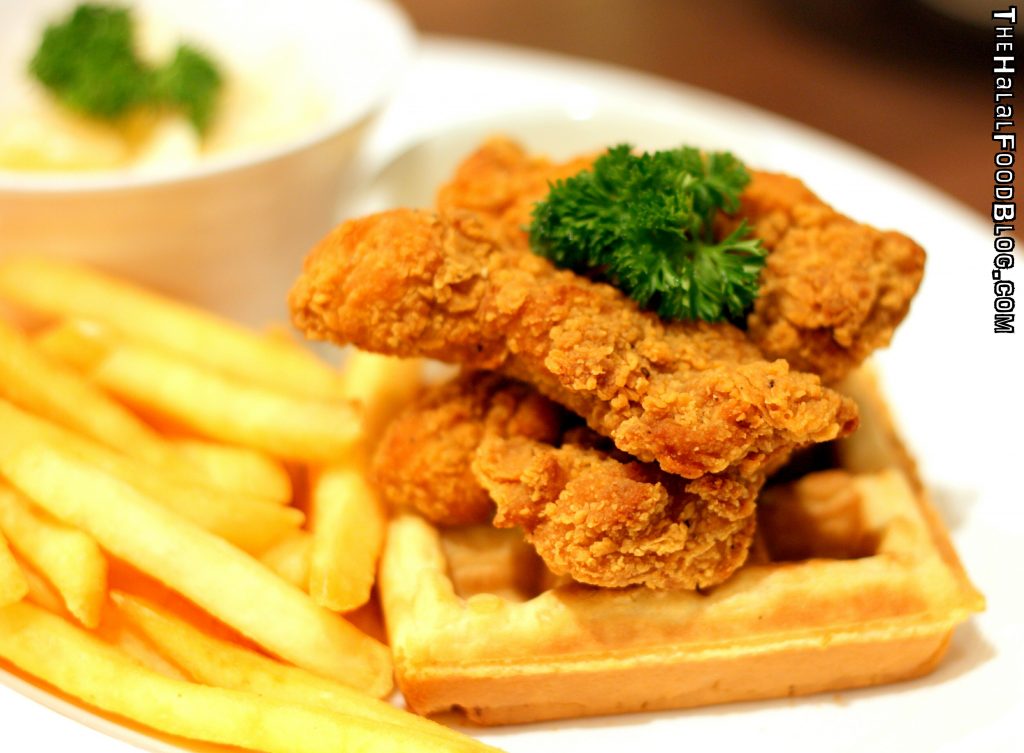 Another good choice (especially) for the kids is the Southern Style Chicken N Waffle which comes with some crispy fried chicken strips on a golden waffle. Finish off with some fries, coleslaw and a very interesting Butter Lime dressing.
I actually quite enjoyed the chicken strips which has a nice crisp to them and seasoned well too. The waffle was a little bit dry but our advice is to eat it while its hot and have it all at one go with the chicken and dressing.
The Butter Lime dressing was actually pretty interesting. Very unique and took awhile to get used to its flavour but after awhile, I think it went very well with the chicken strips.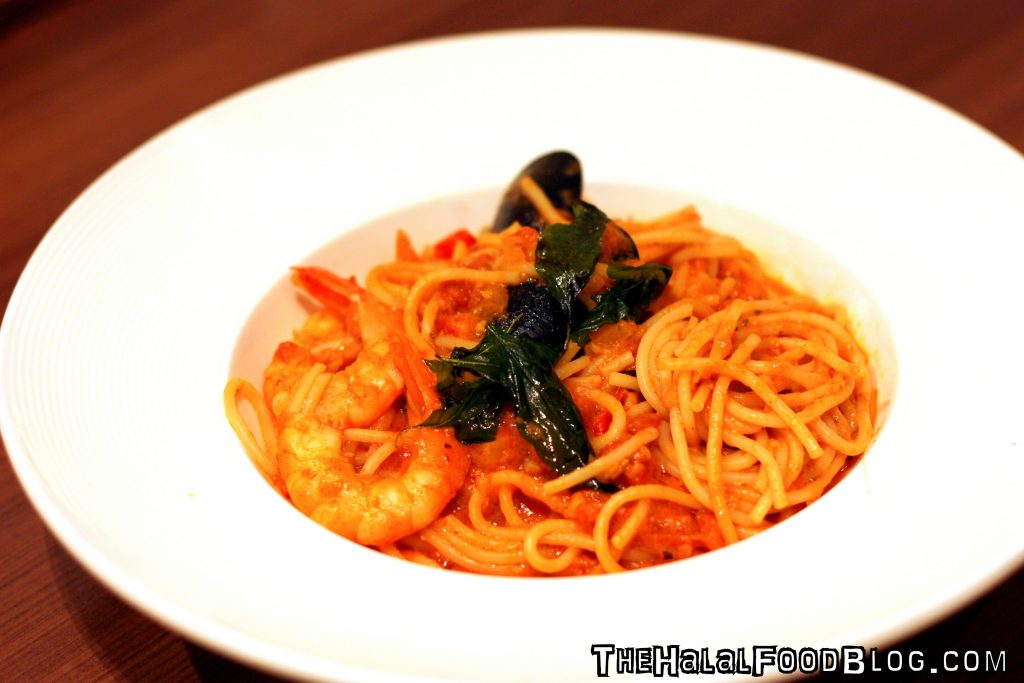 All you pasta lovers don't have to worry because they have something new on the menu for you too LOL
The Seafood Arrabbiata Pasta serves up a hearty dish of spaghetti cooked in a spicy tomato sauce along with some  Blue Mussels and prawns. The sauce it actually quite creamy and does take away a little of the heat from the 'spicy' part of the dish.
Did you know that – 'Arrabbiata' is actually Italian for 'Angry'?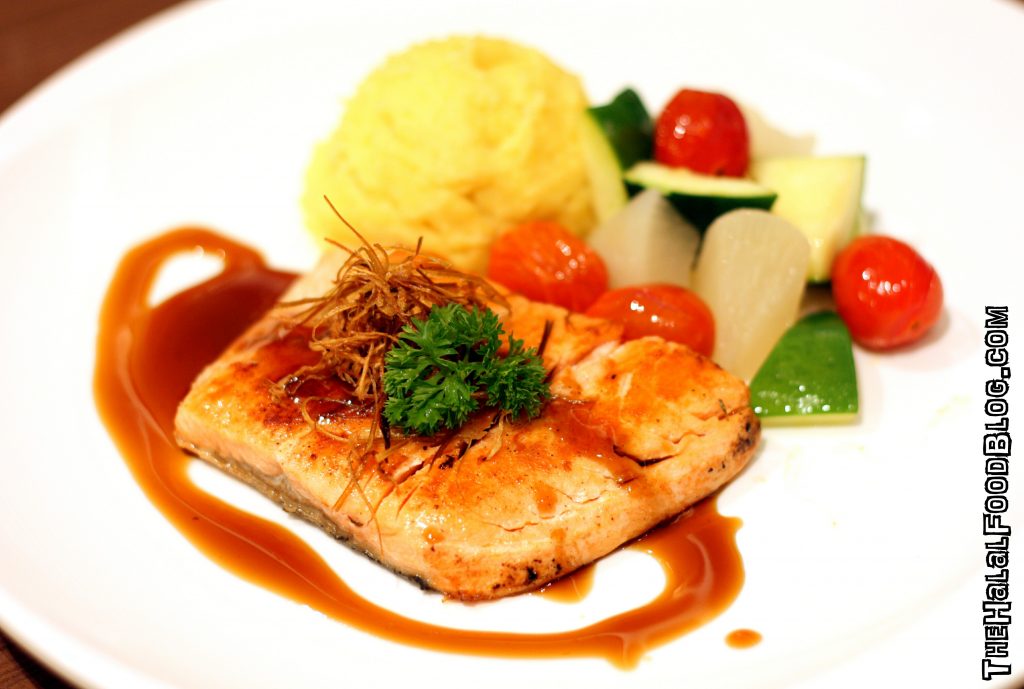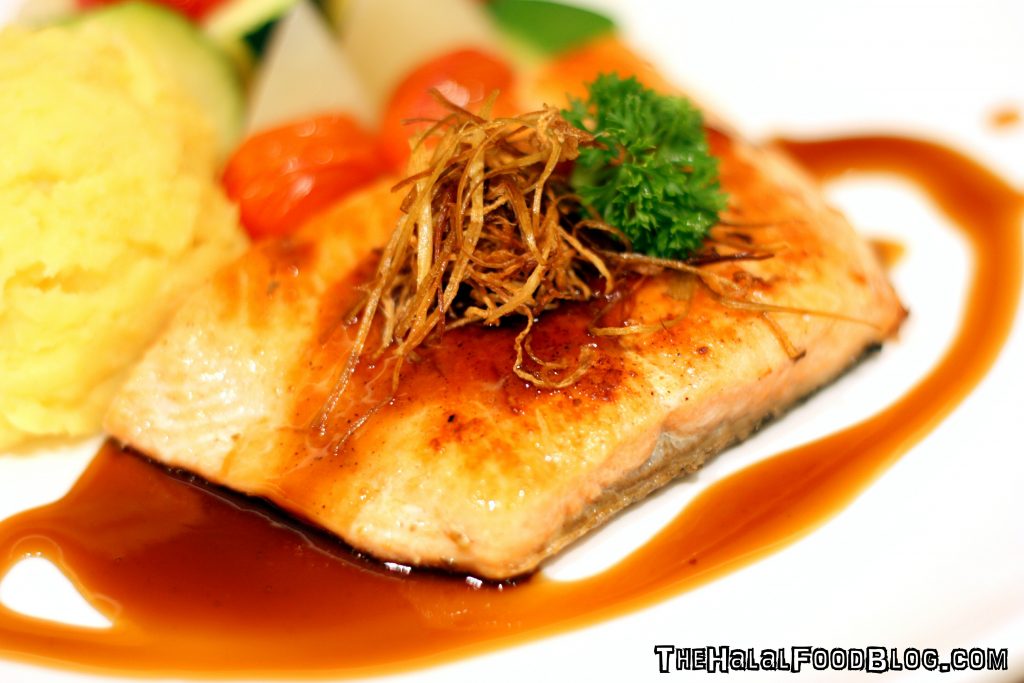 The Teriyaki Salmon is bound to excite those who enjoy a simple and satisfying serving of Salmon.
Teriyaki is a natural pairing for the grilled Salmon fillet. Served with some vegetables and buttery Mashed Potatoes. And in case you were wondering – the garnish atop the Salmon is shredded ginger and leek 🙂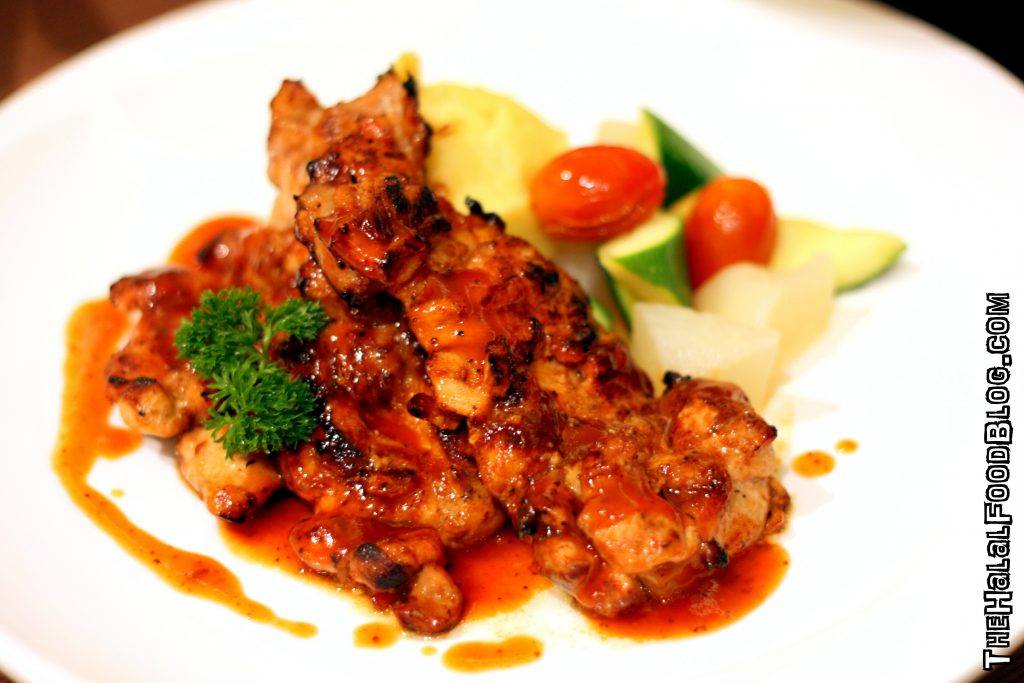 Our first encounter with Swensen's BBQ Chicken was when we tried their special SG50 Menu last year and the BBQ Chicken turned out to be one of the best dishes we had!
This time, they've made a slight change to the dish but the good news is that it's still the bomb!
Instead of a Pineapple BBQ sauce, this time they've got a special (and very unique) BBQ sauce that has been infused with… GUAVA! You can actually taste hints of it when you taste the sauce for this dish and it's actually a very good flavour to go along with the chicken that is super tender and absolutely delicious.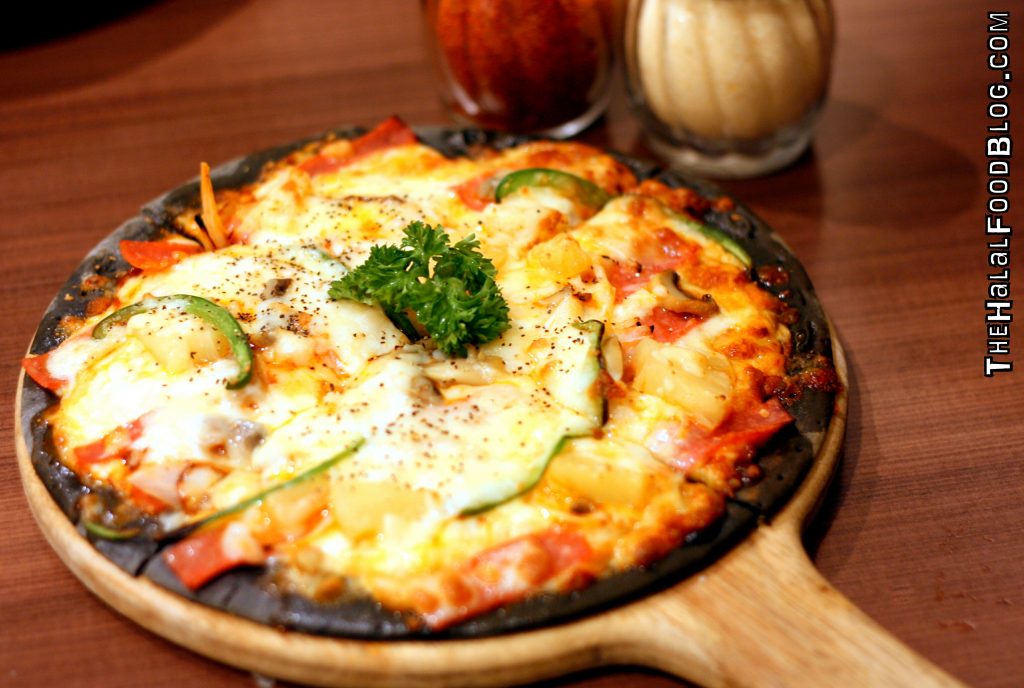 An addition to the range of pizzas at Swensen's is the Hawaiian Special.
Wait. Don't they already have a Hawaiian Pizza on the menu? Yep! But this is the SPECIAL version!
If you noticed, the crust of the Hawaiian Special is actually a Charcoal dough crust. That's why it has a dark hue and it actually has a nice crisp to it when you take a nice big chomp.
Toppings on the pizza include Chicken Ham, green peppers, pineapple, mushrooms, onions and cheese. Although, I do feel that they could have done with more cheese on it (said the cheese lover me) LOL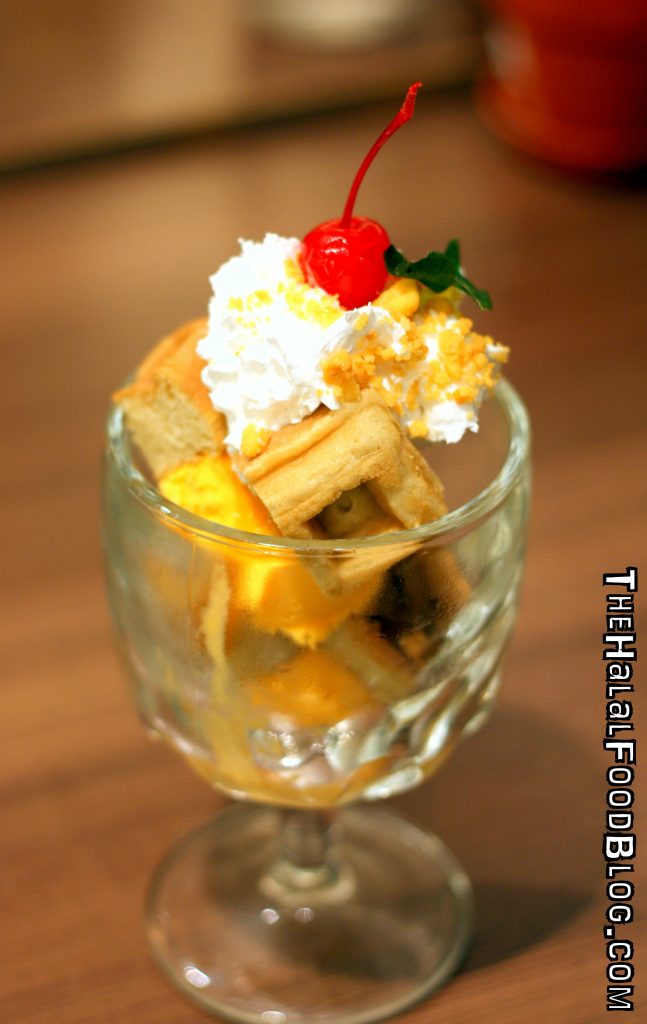 It's time for dessert! It's time for the Salty Eggy Creamy Sundae!
Now now. Before all of you start going "Salted Egg again???", trust us when we say that this is not your usual Salted Egg Yolk dish and/or dessert okay.
The Salted Egg ice-cream is nice and creamy and the salted egg flavour is not overwhelming at all. In fact, it's a very subtle flavour that will not overpower your taste buds like some super strong power salted egg dishes. This is actually a very unexpected but welcome surprise!
The most distinct Salted Egg flavour actually come from the Salted Egg Yolk crumbs that adorn the crown of the sundae along with some whipped cream and a cherry on top. There's also apparently some Butterscotch in there but we didn't really taste any to be honest.
Oh we almost forgot to mention the waffle cubes in the sundae. They definitely give you a bit more to enjoy in the sundae but we feel that they weren't really necessary.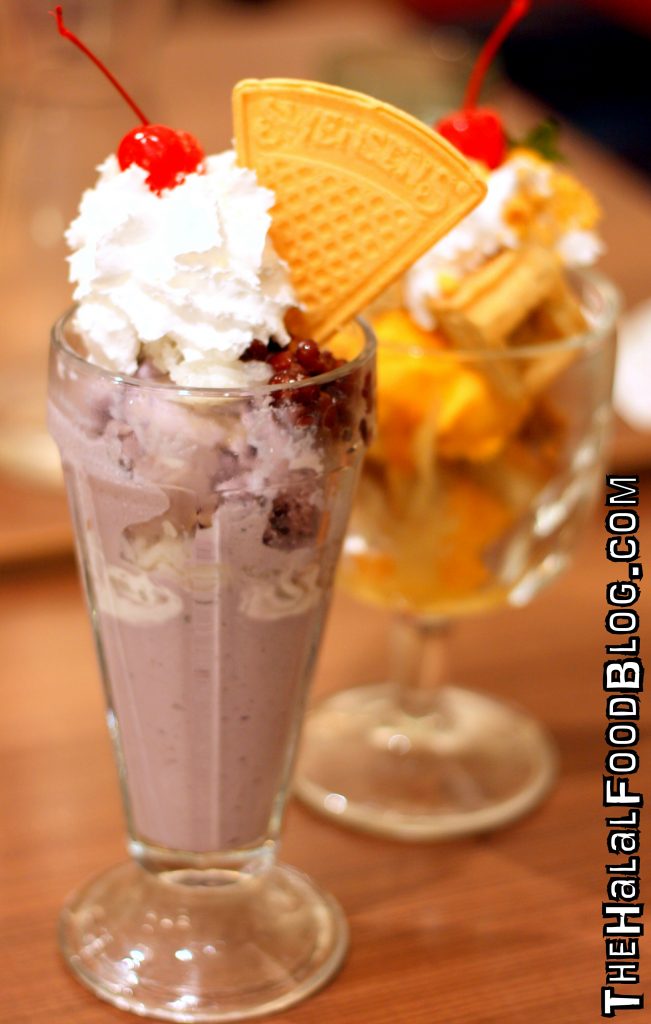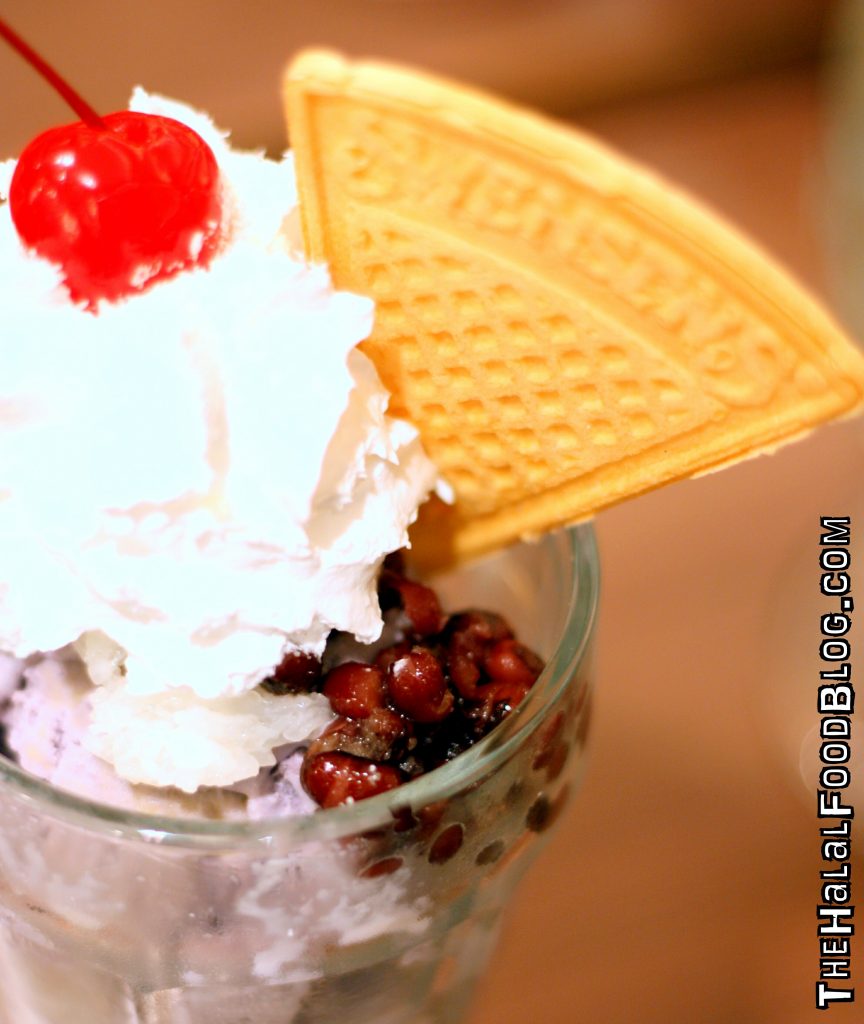 If you're looking for a bit more of a traditional flavour of ice-cream, well, it doesn't get any more traditional than Yam ice-cream am I right? And we looooove Yam ice-cream!
So you've got some Coconut Yam ice-cream topped off with some red beans, coconut bits and fresh coconut milk that make this a super rich sundae. Another interesting component of the sundae is the addition of Thai Sticky Rice!
As you can see, although Swensen's already has a great menu with plenty of classics, they are always looking for new ideas and new dishes that will appeal to everyone. They've got plenty of promos running but these dishes are on the NEW Swensen's menu that is already available at all of their 24 restaurants island-wide.
The Fish & Chips is always the bomb but maybe try something new on the menu the next time you visit Swensen's okay! You never know – you might find a new favourite!
24 Restaurants Islandwide
Operating Hours Dependent on Individual Restarants
www.swensens.com.sg
Facebook: www.facebook.com/SwensensSingapore
Instagram: @swensenssingapore

All information (including prices, availability of item on menu and Halal status of establishment) are accurate at the time of posting. All photos used in this site are property of The Halal Food Blog unless stated otherwise.