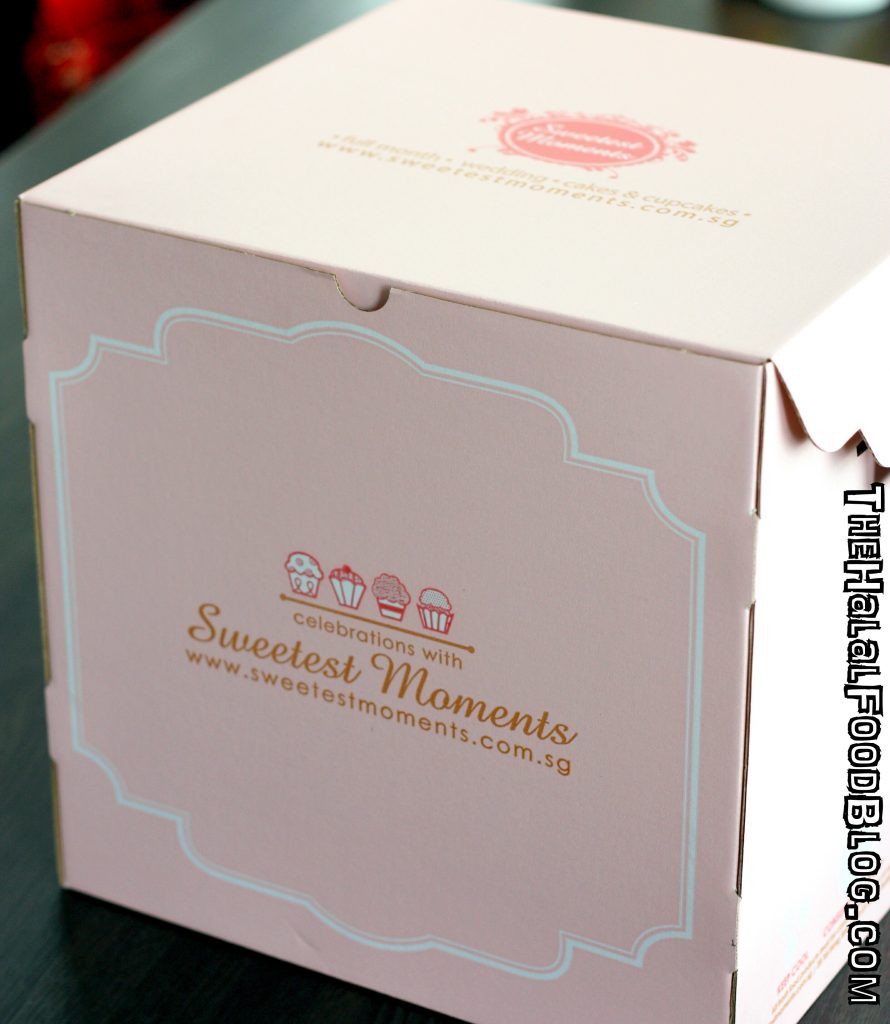 As you all may have seen on our Instagram and Facebook pages a few weeks ago, my Darling Wife and co-founder of this site celebrated her 'Forever 21st Birthday Party' with some friends! And for such a important event, you know you need a cake that's gonna make everyone go "WOW!" right?
Enter Sweetest Moments (aptly named!!) to provide an (indeed) sweet and memorable cake fit for a celebration! And that box at the top, it's as big as it looks!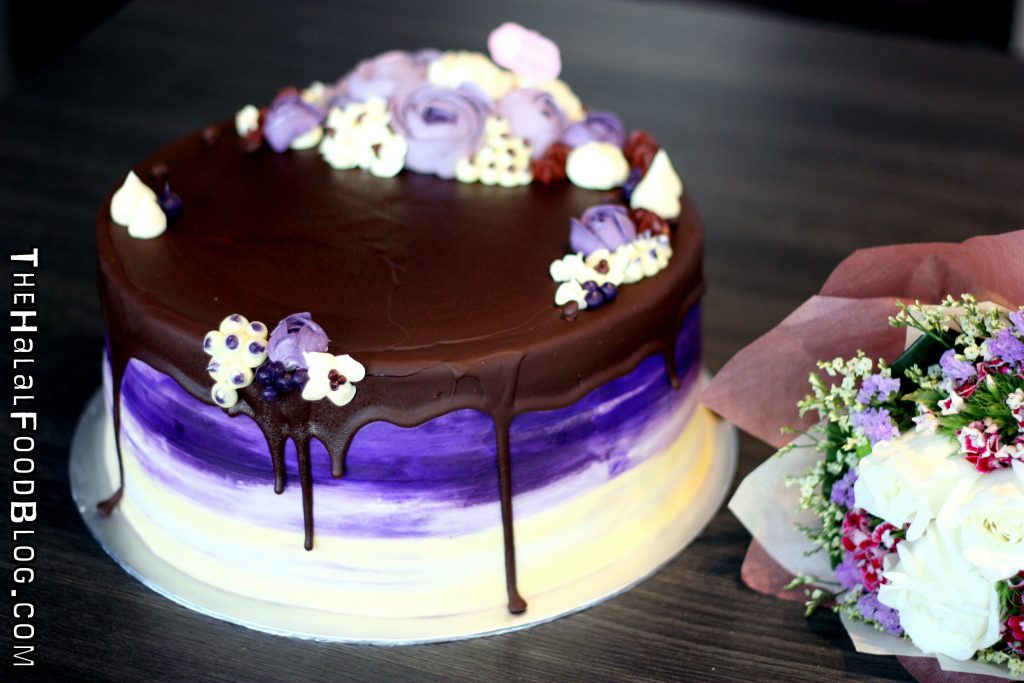 Wooooooo check out that gorgeous cake!
And I think now would be a good time to mention that this cake was customized!!
Sweetest Moments has a great range of designs to choose from when it comes to cakes no matter what the occasion and also to suit all ages and themes too. But more on that a little bit later. Let's admire this cake a bit more! LOL
So since you can choose to create a Sweetest Moments customized cake, you pretty much get to choose how you'd like your cake to look and taste! With a wide array of flavours and other components to choose from, you will definitely be spoiled for choice.
But fret not, the Sweetest Moments team is on hand to give you their ideas and expert advise to ensure that your creation turns out great.
We went with an Ombré cake for this one. Ombré is basically the shading of the colours on the cake and you may have seen it in quite a few cakes because it's all the rage these days.
Check out that piping work!
We chose a rich and decadent chocolate cake that was frosted with a smooth and rich buttercream which is also used for the piping of those intricate flowers on the cake.
I kid you not when I say that the first thing everyone said when they saw the cake was "Wow!". Even me! It looked super fabulous and it really was a huge cake I'm not joking.
The cake tasted awesome and everyone was super impressed which is definitely the desired effect you're looking for at your special events am I right?
The 10-inch cake weighed about 2kg which is more than enough for about 15-30 guests. You could go for something a bit smaller if you'd like but you can also go bigger! Even adding tiers if you'd like! It takes about 2 weeks advance notice if you're looking to order a customized cake so get a few pictures of the cake you have in mind and the Sweetest Moments team will be happy to guide you along.
And the best part – this cake was the bomb but did not cost a bomb!
In fact, this specific customized cake is priced at about $106 (before GST) which is a very attractive price!
Something else that Sweetest Moments is famous for is their Baby-themed cakes and gifts including Full Month Baby gifts, wedding favours and even baby shower treats too so we thought it might be fun to get something like that for my Darling Wife's birthday party.
After all – IT'S A GIRL!!! LOL
Besides the super cute packaging, these Double Chocolate Cookies are really delicious!
They are the not the soft cookie type so you get a nice crunchy cookie with plenty of chocolatey flavour.
We gave some out to guests at the party as a fun door gift to our guests but I ended up eating a lot by myself LOL that's how good these cookies are! Definitely something you should consider getting for your event especially if you're planning to give our little gifts/party favours to your guests.
Sweetest Moments really does seem to have so many great stuff to choose from be it cakes, cupcakes, cookies or any other tasty sweet treats. Best of all – this patisserie is Halal-certified (like duh!) so check out their website for ideas for your next party! You can also drop them an email at [email protected] in case you've got any questions.


Sweetest Moments
www.sweetestmoments.com.sg
Facebook: www.facebook.com/Sweetest.Moments.sg
Instagram: @sweetestmomentssg
Tel: 6286 2553
All information (including prices, availability of item on menu and Halal status of establishment) are accurate at the time of posting. All photos used in this site are property of The Halal Food Blog unless stated otherwise.