Love is in the air 😍
Have you ever wondered what goes into making and assembling a wedding cake? Well, I always have (I'm interested in stuff like this lah LOL) and the perfect opportunity arose for a family wedding! Thanks to the folks at Sweetest Moments, we got an insider look at the work that goes into their beautiful cakes 😀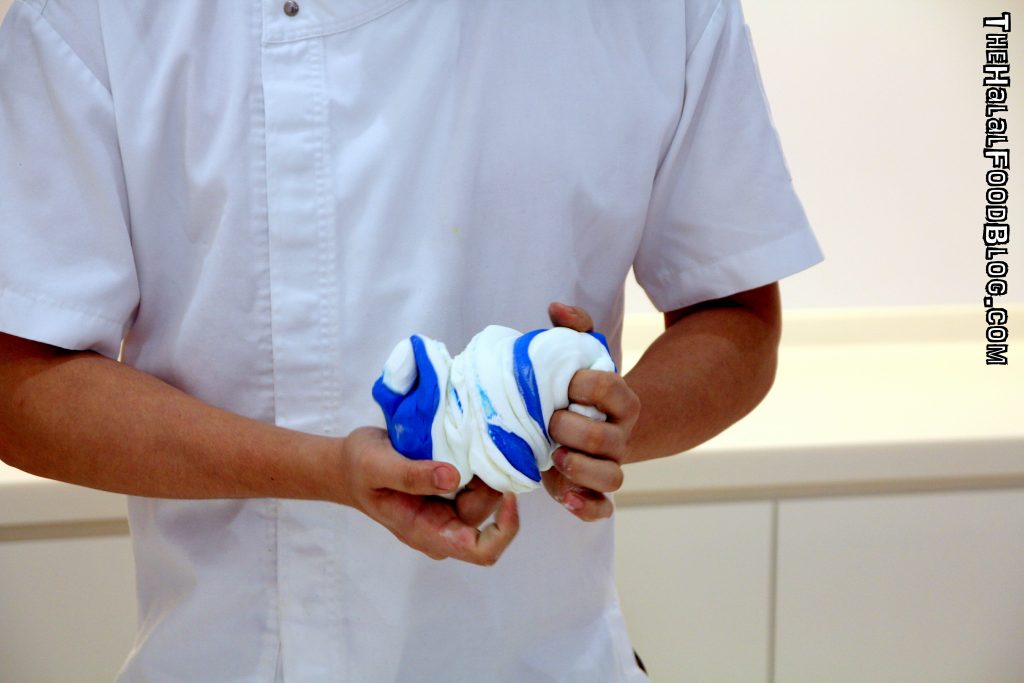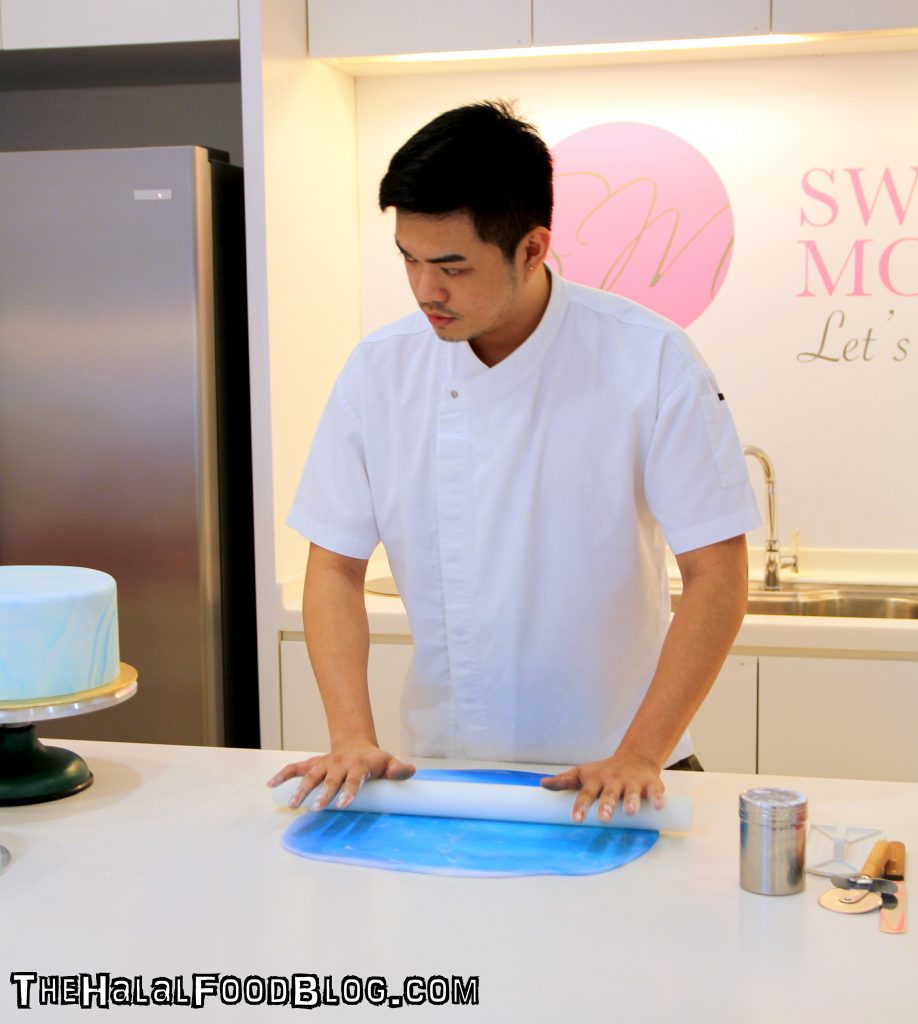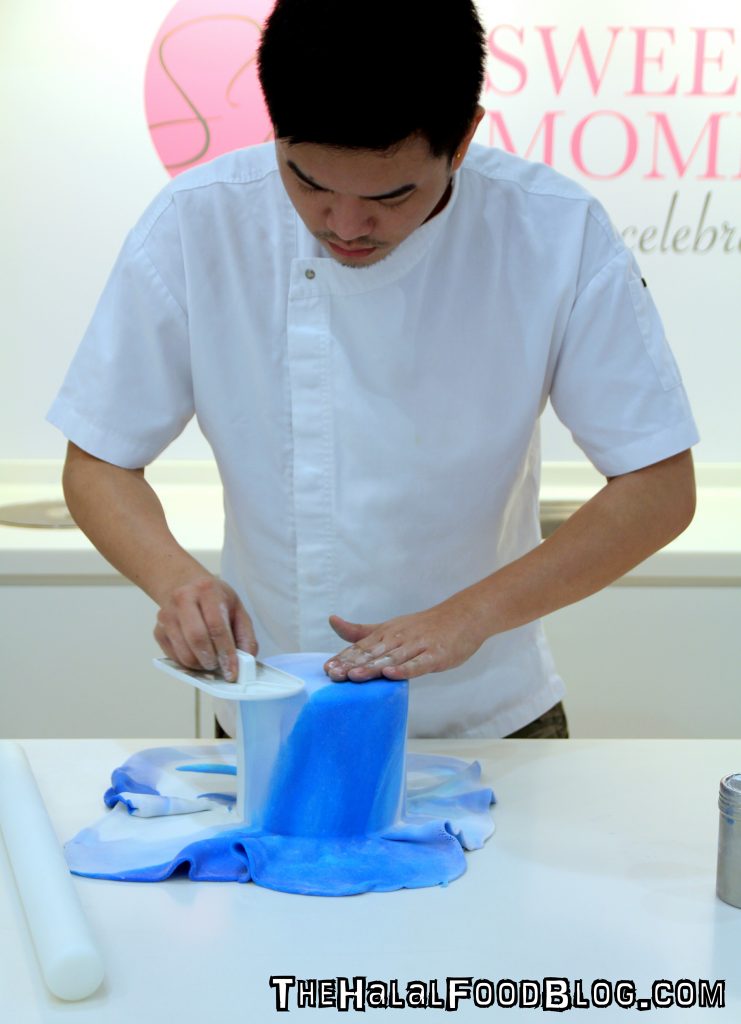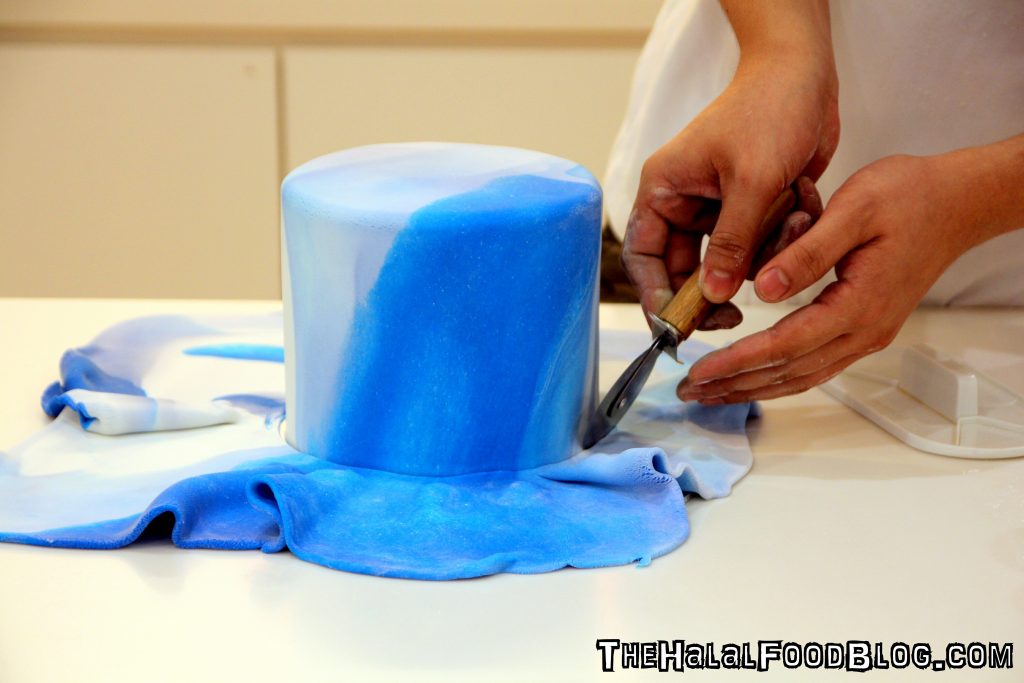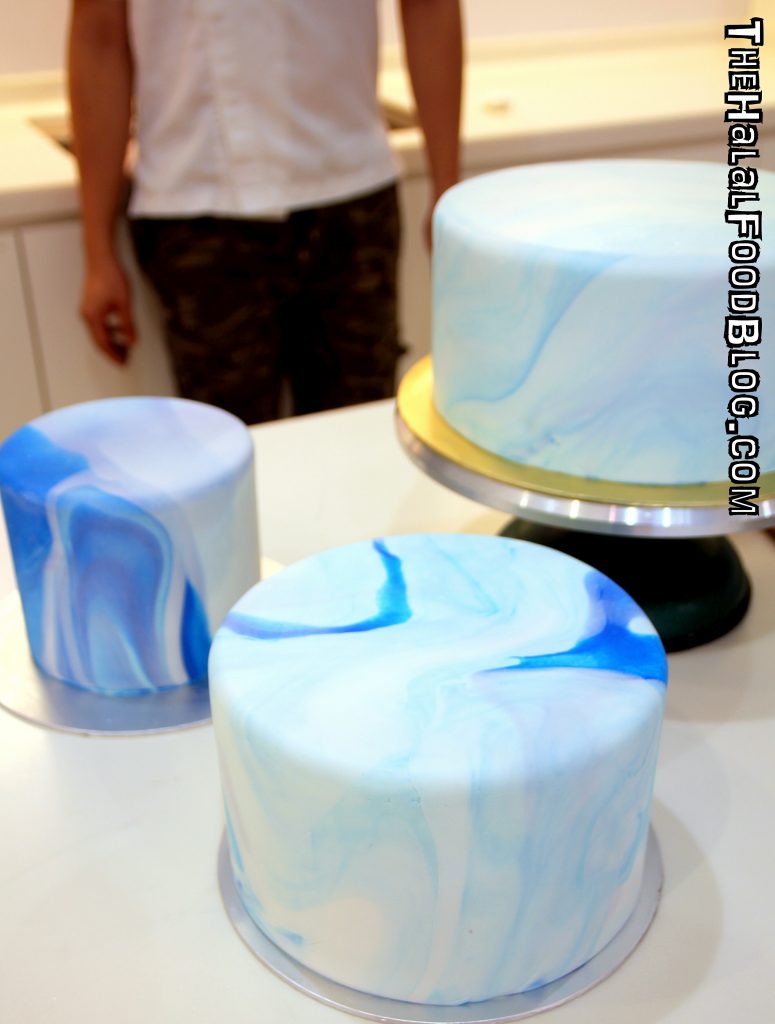 We actually had a really hard time choosing from Sweetest Moments' really amazing and extensive catalogue of cakes but we finally settled on THE ONE! The Bold Beauty looked amazing (and probably tastes amazing as well LOL).
We dropped by their kitchen when the day came for the assembly (which is a day before the wedding so they ensure the freshness and quality of the cake!!). They bake the cake layers in advance to give them ample time to cool down and set nicely. The cake base itself was one of the top favourites – the Moist Chocolate!
And I'll be honest – I was super excited to get my first ever firsthand LIVE experience of assembling a wedding cake! Wah it looks like really expert stuff leh. Instead of a cream coating, we opted for the fondant (so can tahan longer!) and I guess you really have to practice a lot to get your skills in place for working and handling the fondant especially when it comes to blending colours etc.
From two totally separate fondant parts, they mixed to become this beautiful ombré of blue and white! You can choose your own colours and shades by the way but they've gotta be something suitable in order to execute okay!
And once those layers are stacked, it was time for the decorations!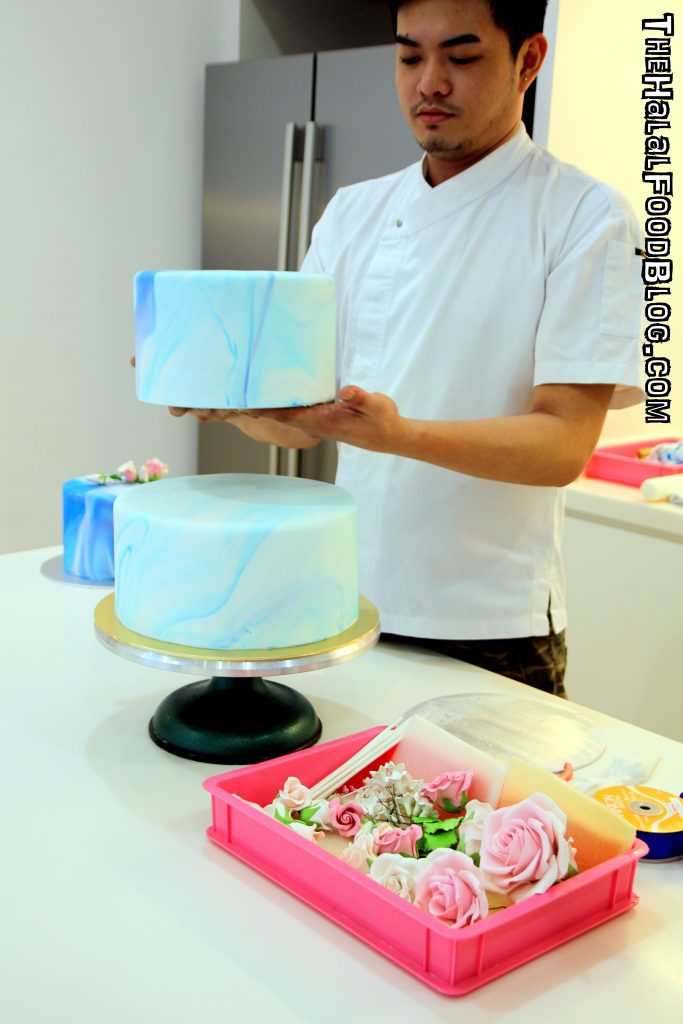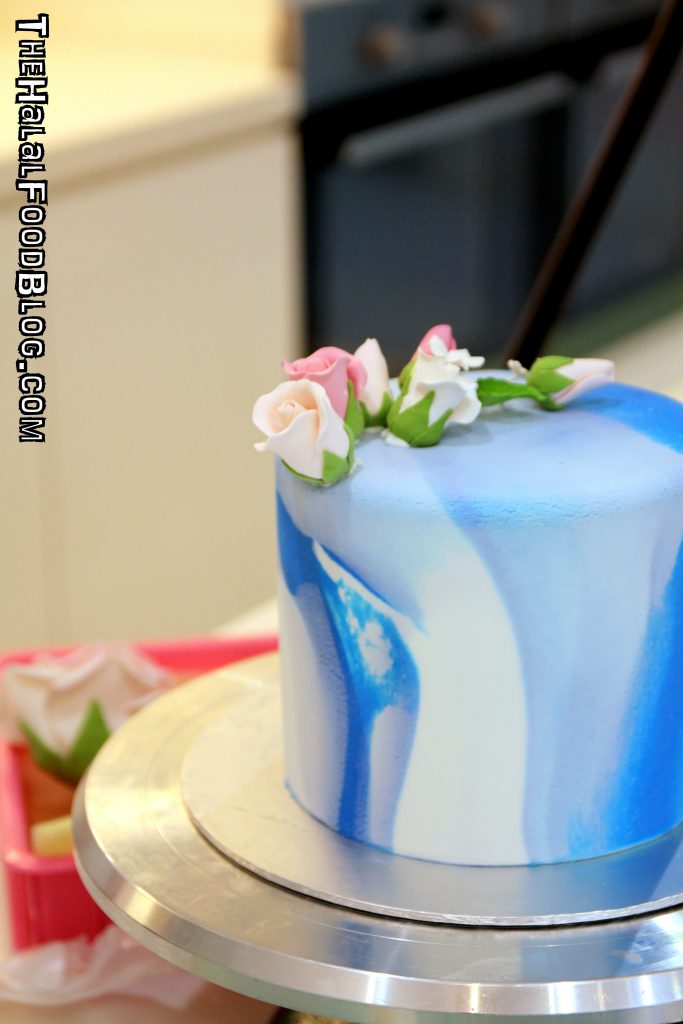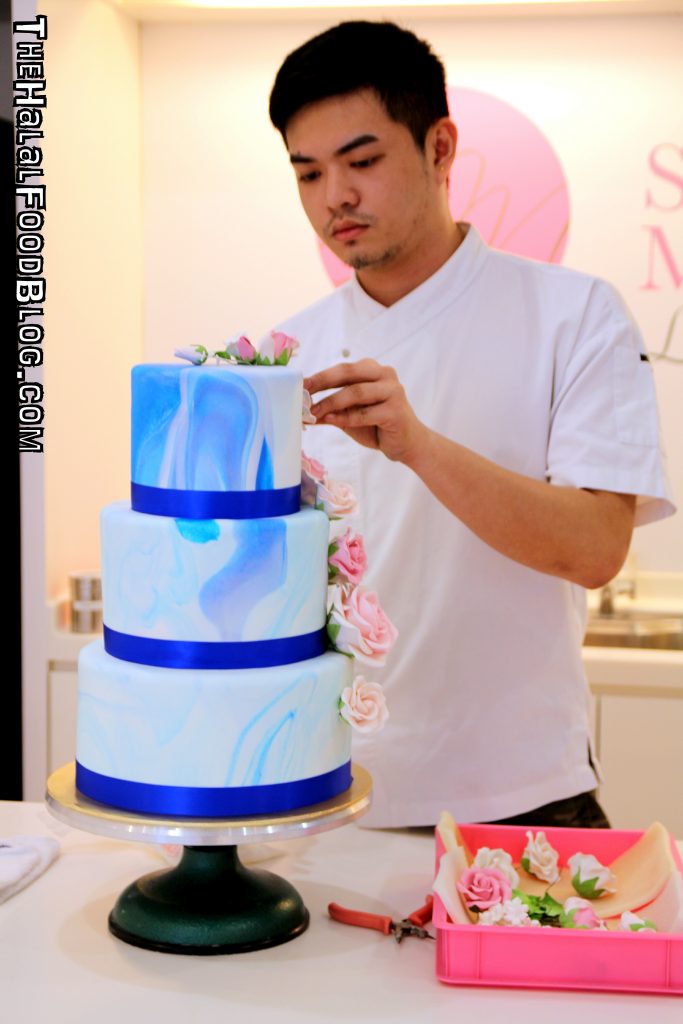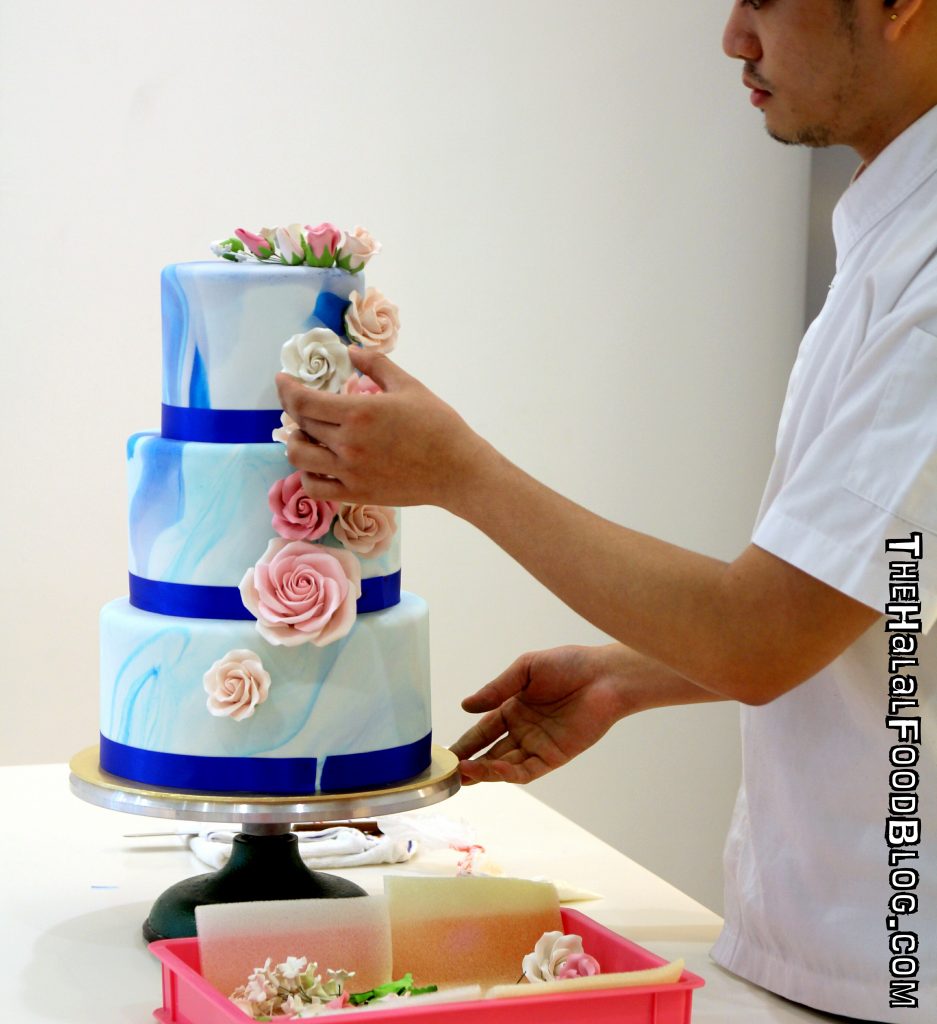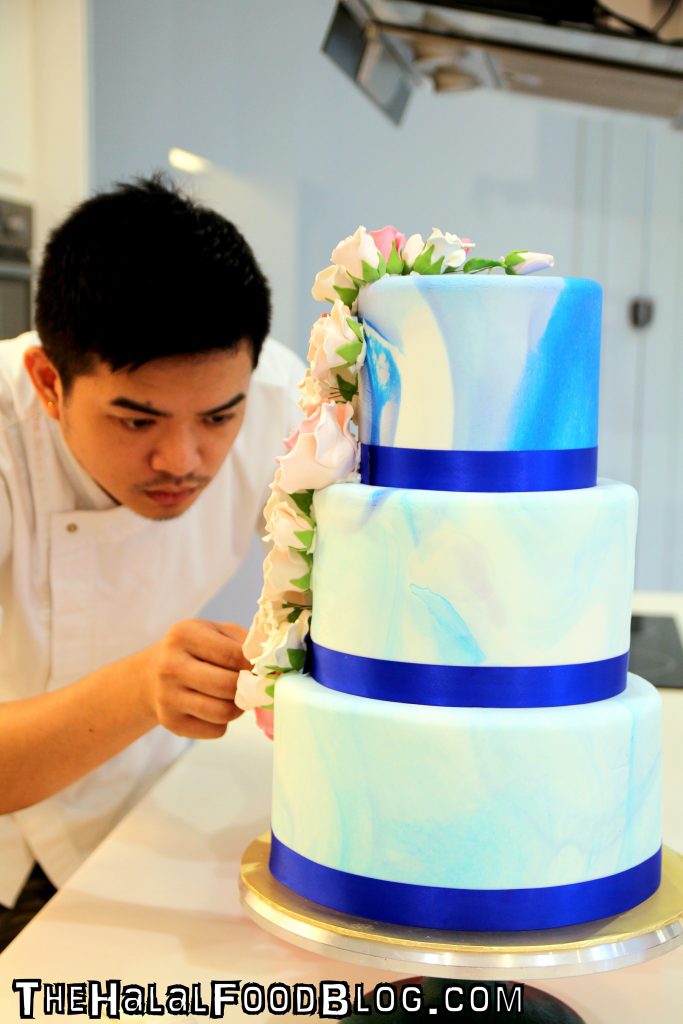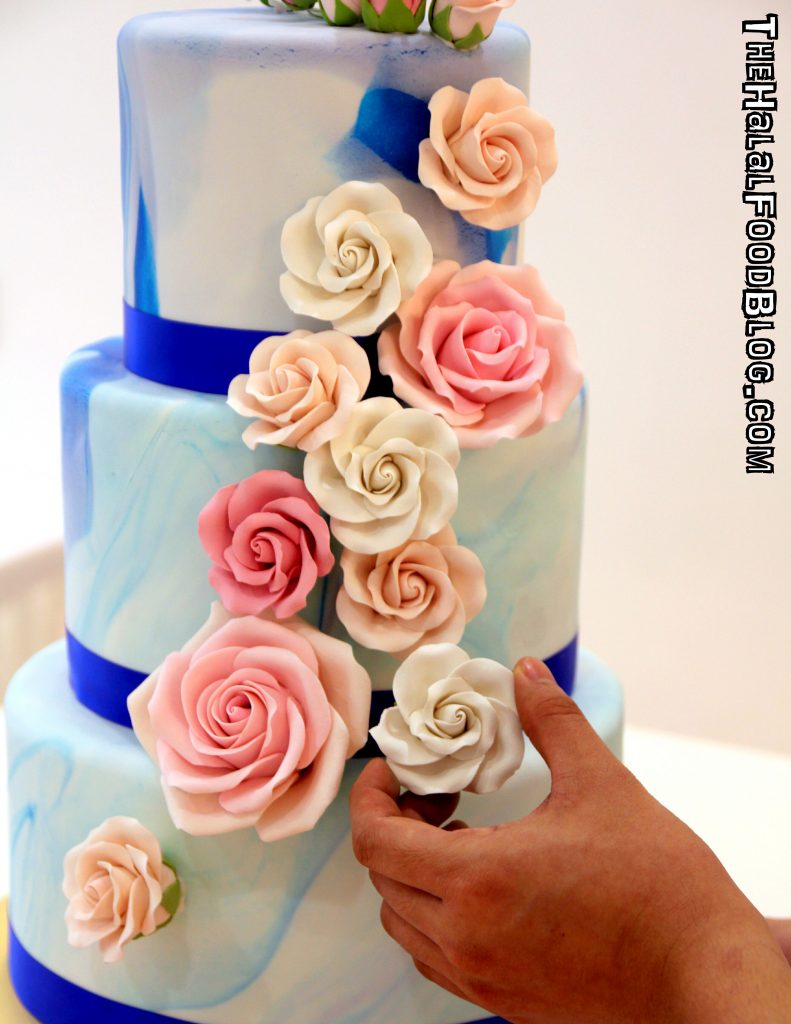 Even when the tiers were first stacked up plain, I already though they cake looked great. You know me lah – simple is better and all that. But wah… when the flowers went on the cake.. it was even more beautiful! Dare I say – it looks even better in real life than on the website photo 😛
The sugary Gumpaste flowers are intricate and add a very subtle yet classy touch to the cake. I love the way the cascading pattern and colours really compliments the cake. Who knows that some wiring and gumpaste could achieve so much together LOL
And if you love the intricate design of the flowers up close… wait til you stand back and see the whole design!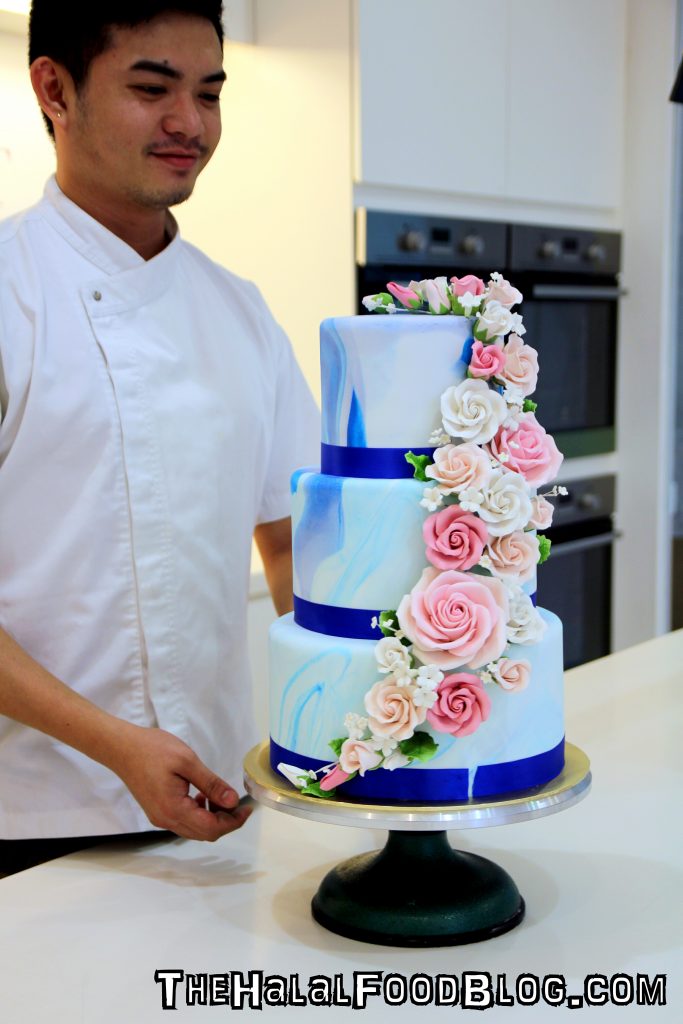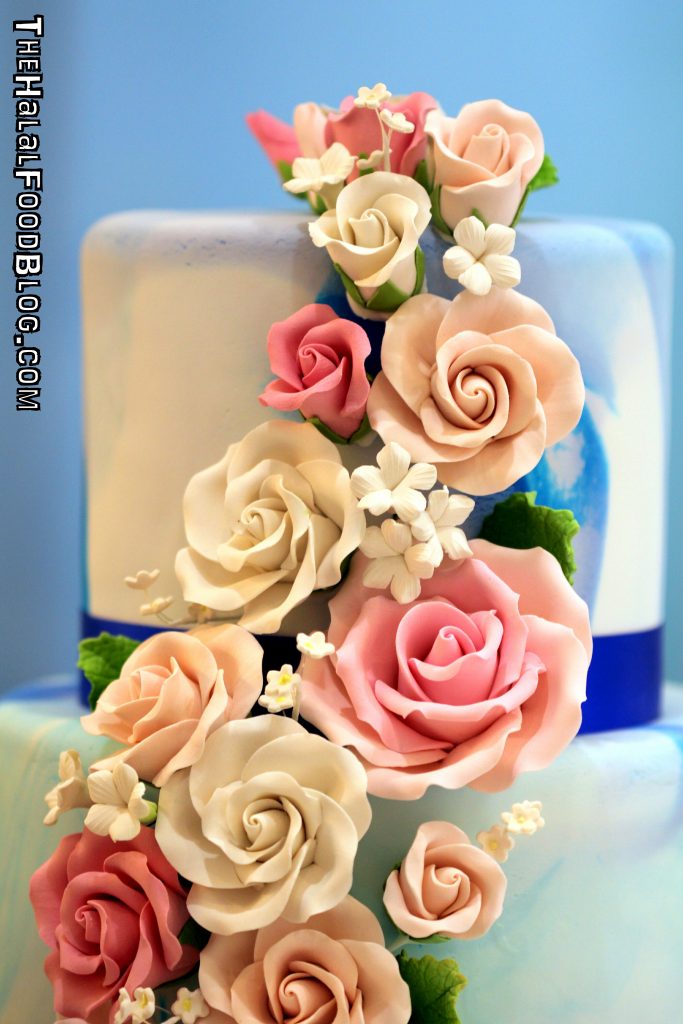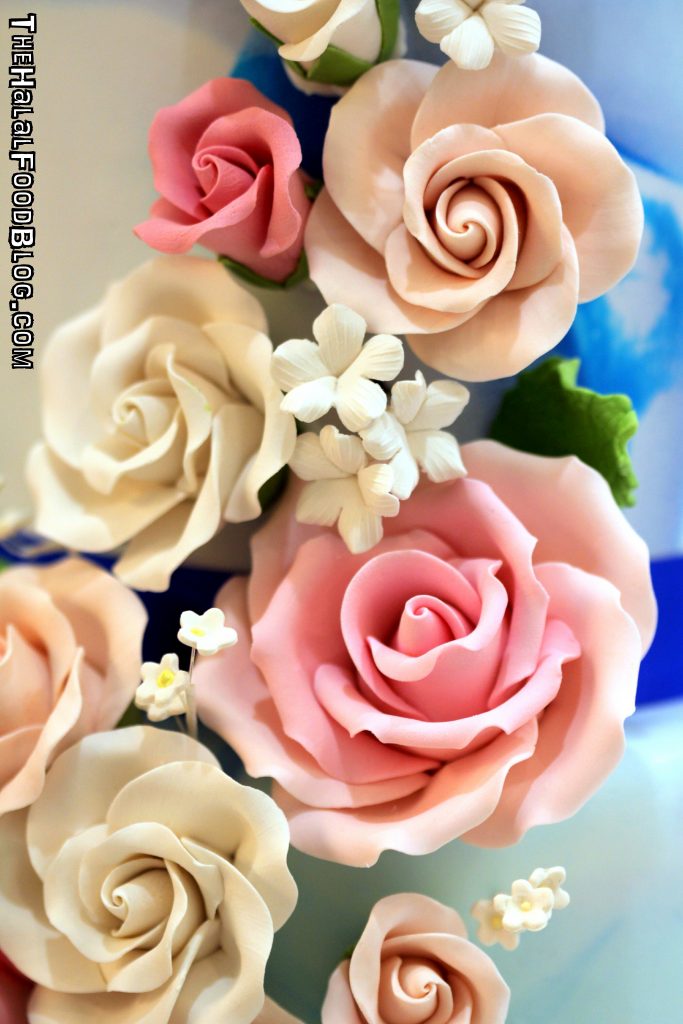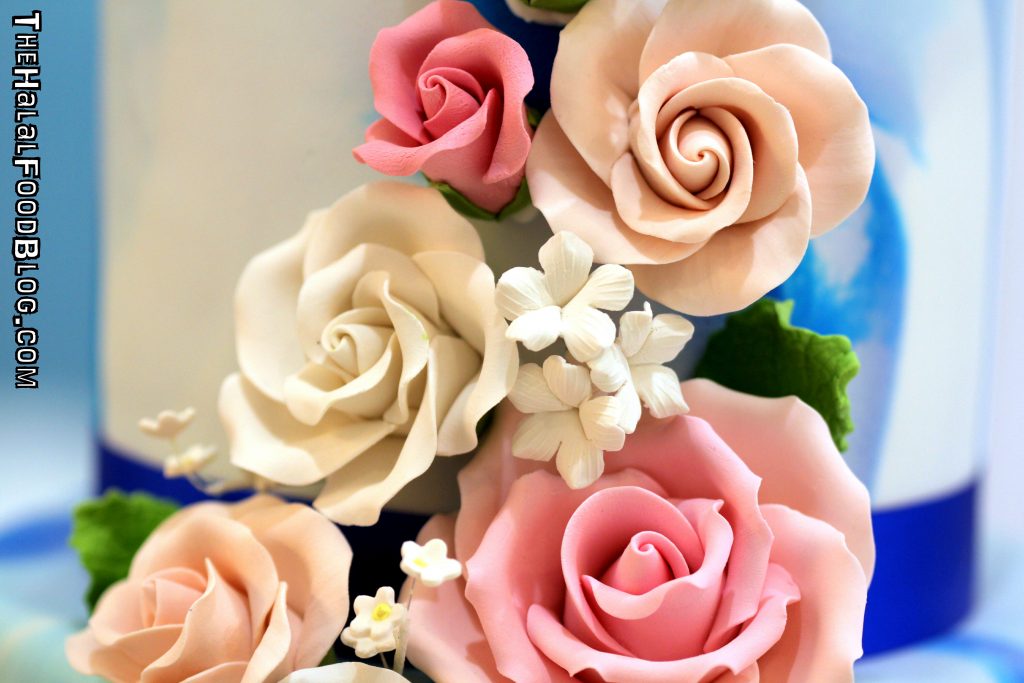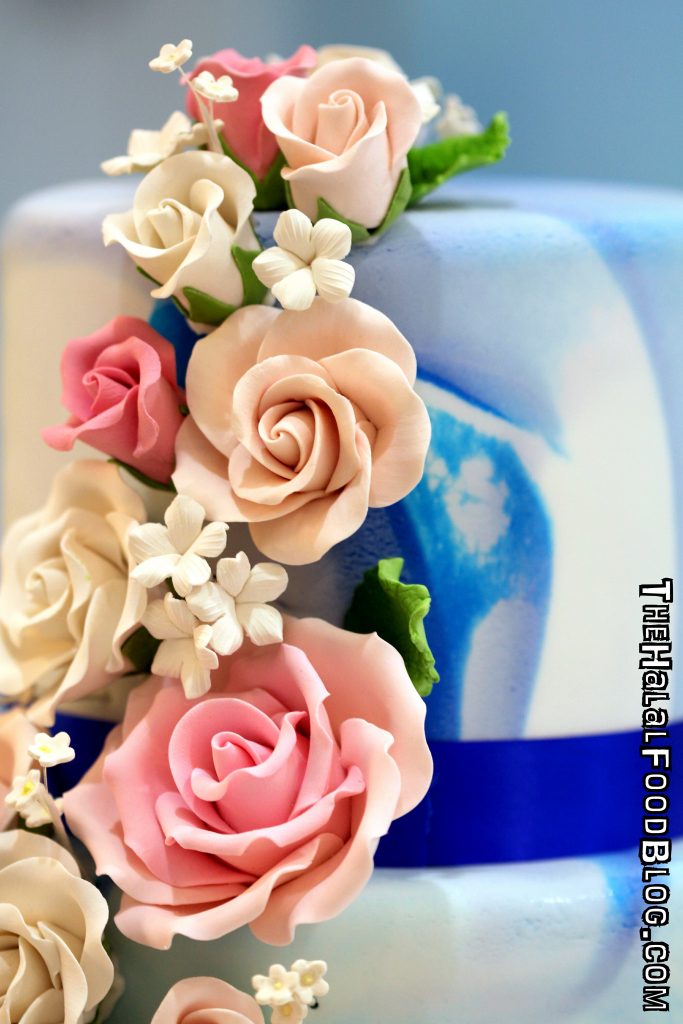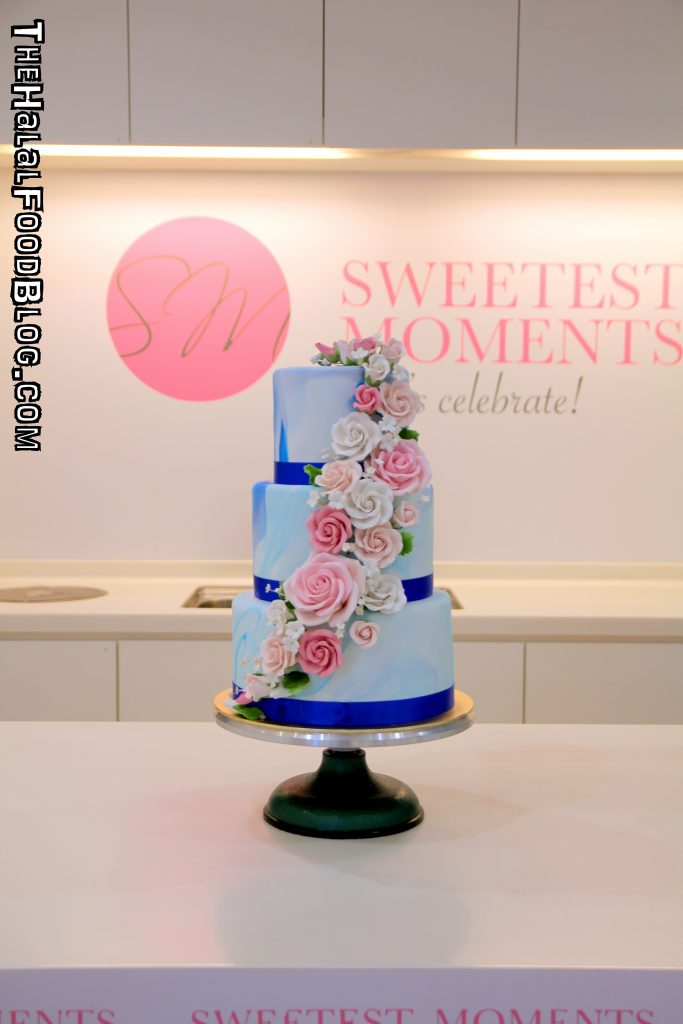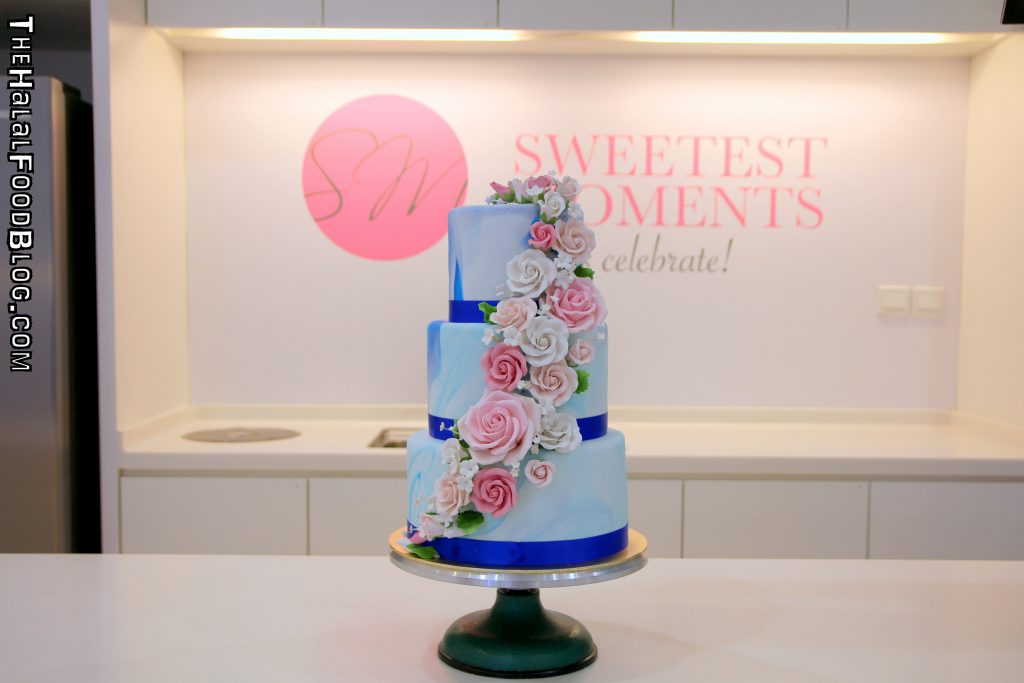 Voila! The Bold Beauty is exactly as the name implies! 😀
And in case you're thinking "Ya lah… in the studio of course lah looks nice! At the event still looks as nice meh?"
The answer is a resounding YES!!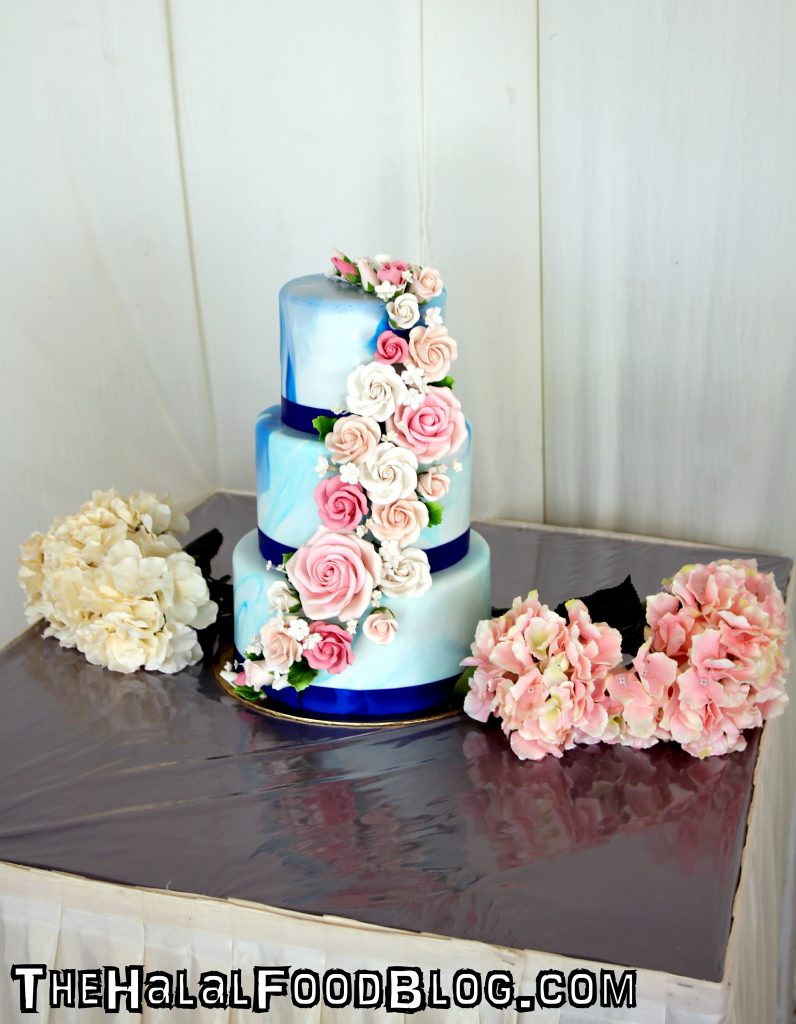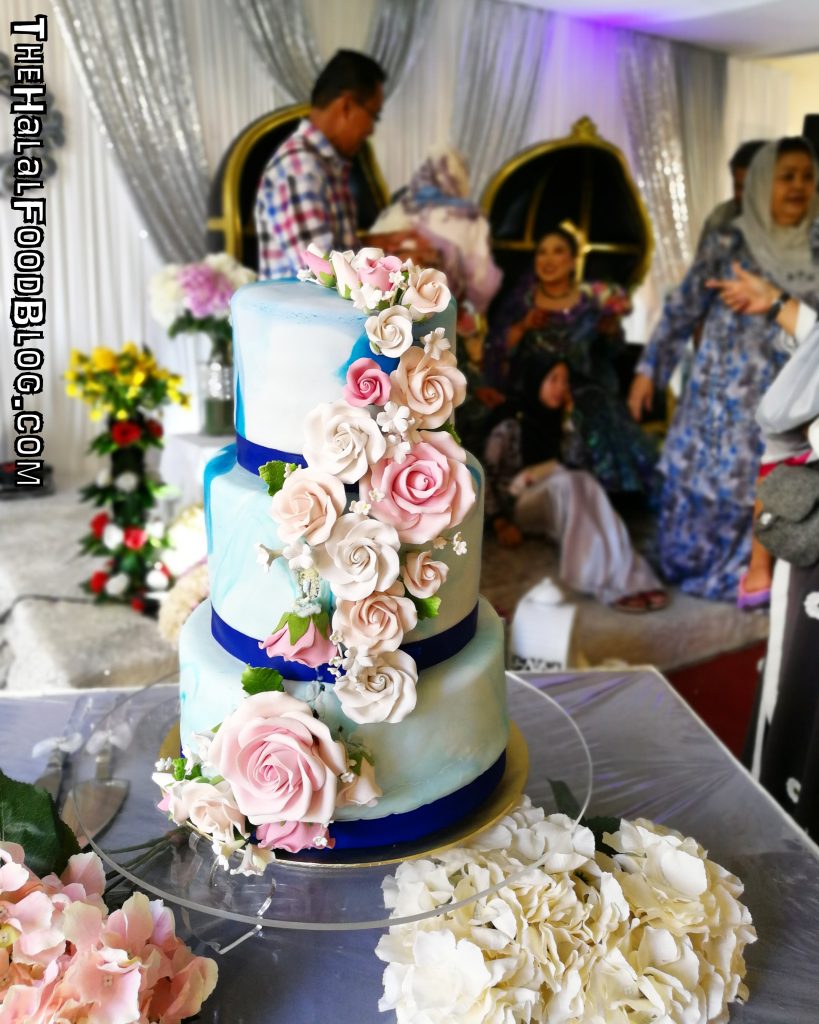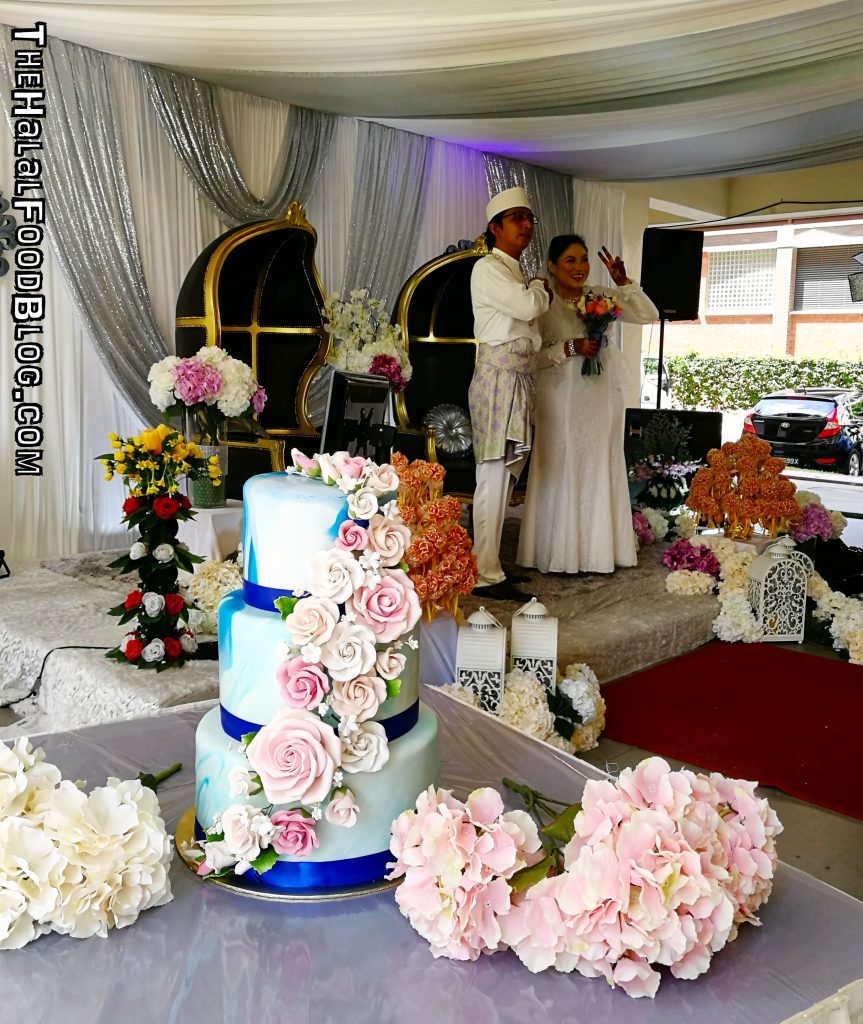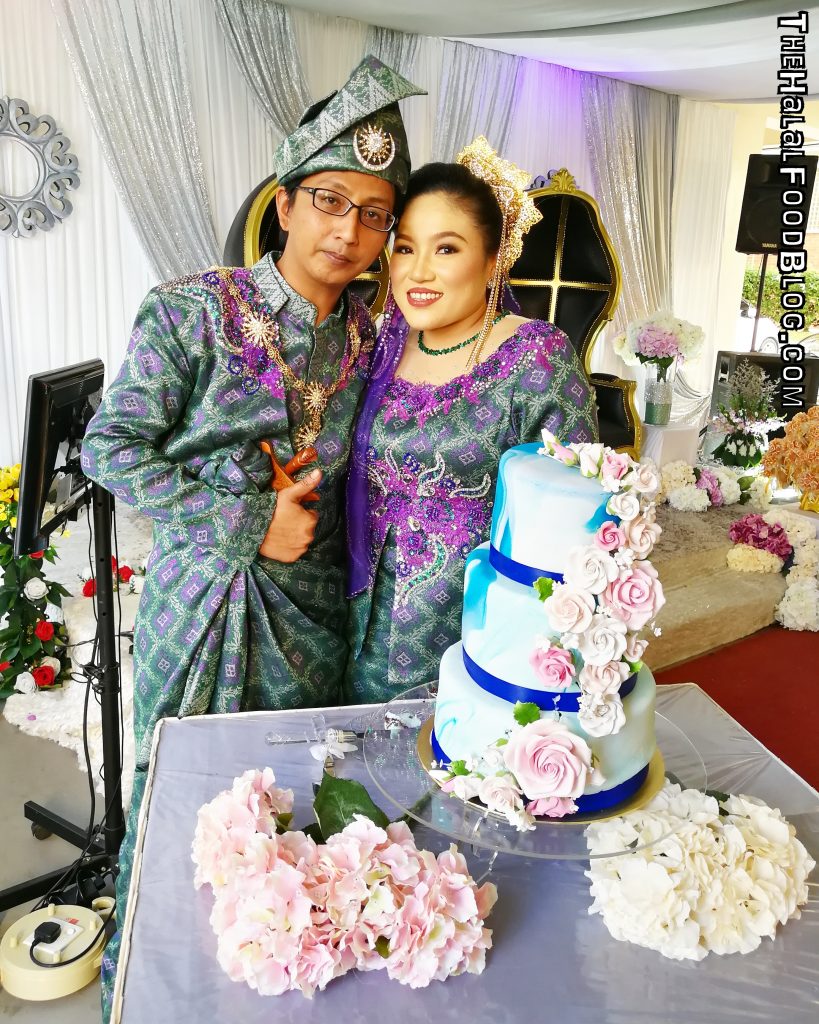 BONUS! FRIENDS with Halalfoodhunt.com Cardholders enjoy 10% OFF cakes, cupcakes & Tea Party sets  (minimum order of $100) FUYOH power! For more details, click HERE!
Well, there you have it folks! Like I said – a beautiful cake right? And yes – it was delicious 😛
Congratulations to the happy couple and many thanks to the amazing team at Sweetest Moments!
Enjoy this video we made (and be sure to subscribe to our YouTube channel for more exciting content coming soon!) okay!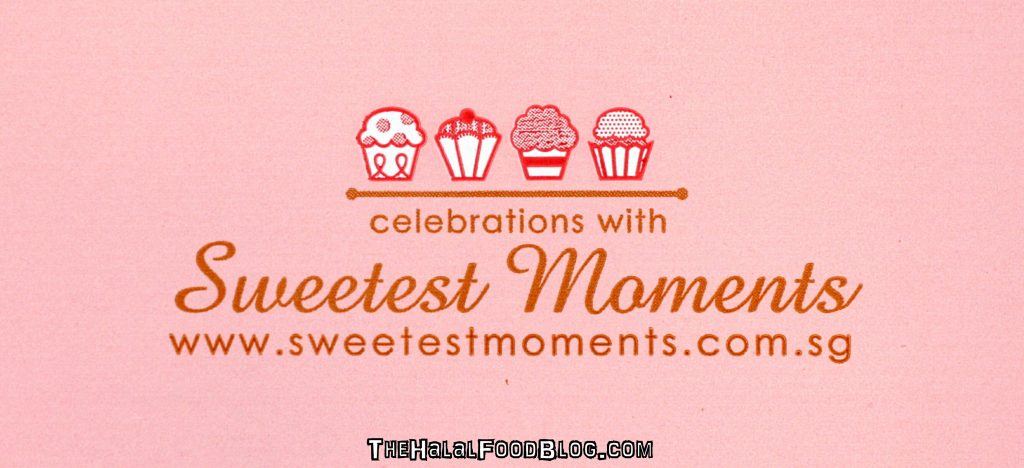 SWEETEST MOMENTS
www.sweetestmoments.com.sg
Tel: 6286 2553

Facebook: www.facebook.com/Sweetest.Moments.sg
Instagram: @sweetestmomentssg

All information (including prices, availability of item on menu and Halal status of establishment) are accurate at the time of posting. All photos used in this site are property of The Halal Food Blog unless stated otherwise.