I don't know about where you guys are now but as I type this, it is literally storming here in Pasir Ris and Tampines! Well, it's a good thing we have so many modern conveniences at our disposal and that means we can enjoy most types of food at at time of the day in the comfort of our own home!
And today, that's gonna be SUNSHINE PIZZA!!!
That's right! Sunshine has a range of ready-to-eat pizzas that just need a little re-heating in the oven and you're all set to go! No need for any fuss or muss . Just pop in the oven and about 10-15 minutes later, you've got a piping hot pizza ready to enjoy!!
They've actually got plenty of pizza choices but we started with 3 first! LOL All look so tempting!!!
Besides the 3 above, they've also got Shrooms with Chicken Pizza, Meat Lover's Pizza and Spicy Chicken Delight Pizza!! Not bad right!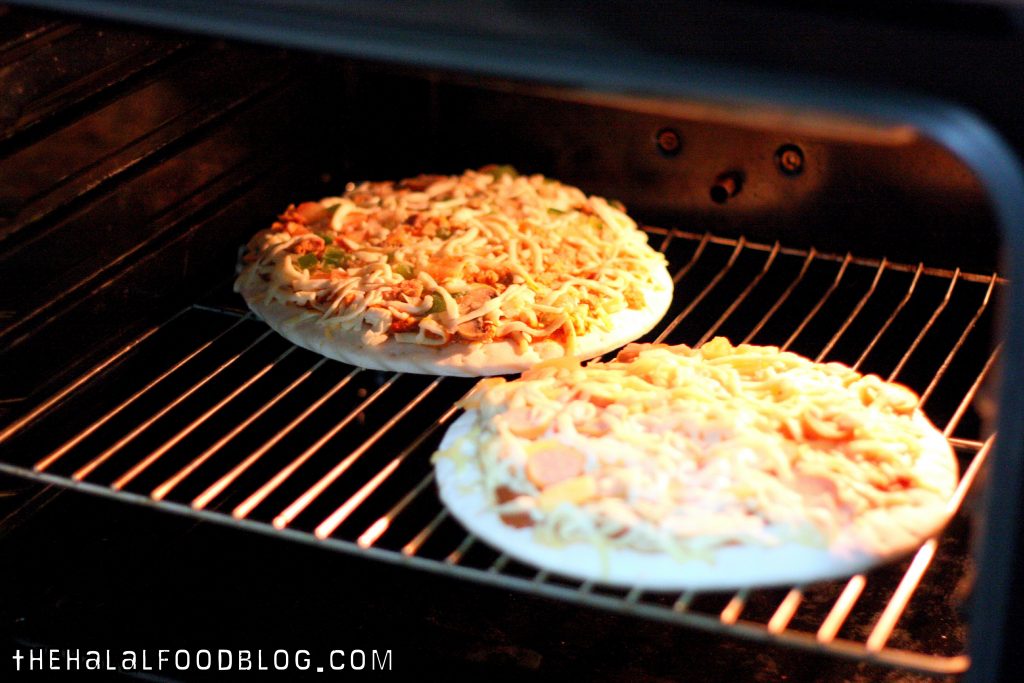 When you get the Pizzas out of the freezer, there's no need to defrost them. Just pop them in the oven! It's as simple as that! And depending on the oven, it should take just about 15 minutes to get a nice crisp and hot pizza with nice ooey gooey Mozzarella cheese!!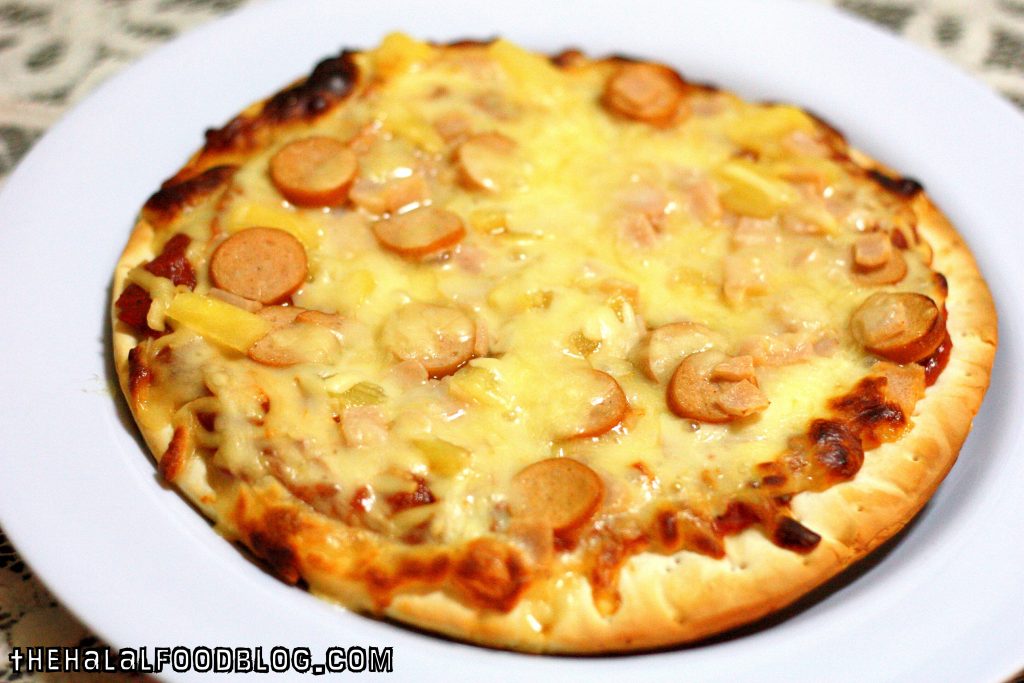 First up is what is most probably one of the most favouritest pizza of all the classic pizza and that's the Hawaiian Pizza! It's call the Classic Aloha Pizza here but you get the picture right? Geddit? Hawaii? Aloha? LOL
So it's a tomato sauce base here and then there's chicken sausage and chicken ham plus pineapple chunks too! And of course, there's lots of Mozzarella cheese!!!
This may be a classic pizza and one that many would say is difficult to mess up but you'd be surprised that we've had some less-than-satisfactory ones in the past LOL thankfully this one can give passing marks!!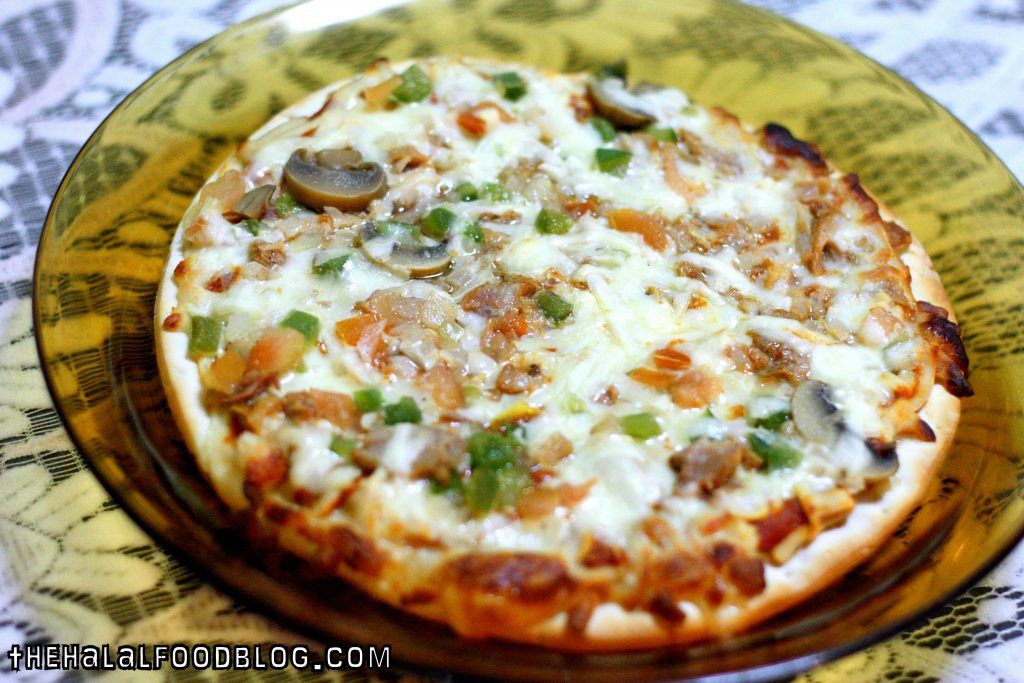 They've injected some Asian flavours with this Thai-inspired pizza – the Tom Yum Chicken Pizza!!
Chicken chunks, green capsicum, onions, mushroom and of course, loads of Mozzarella cheese! The Tom Yum flavour is actually infused into the base sauce and you can really actually taste the Tom Yum taste through everything else. I will be honest and tell you that I was not expecting much but after taking a few bites and tasting the Tom Yum flavour, I was genuinely impressed!! Sedap!!
Of all the flavours they have, I can think of a few more that we'd really like to try…
(That's right – I'm looking at YOU, Meat Lovers Pizza LOL)
Here's another great thing about the Sunshine Pizzas – they are available at convenient locations like NTUC FairPrice, Cold Storage, Giant and Sheng Siong and are being sold at only $9.90!!
You've gotta admit that's a really great price! Yeah sure you're gonna start comparing to the actual pizza chains and their delivery etc but this is perfect for those moments when you need a quick snack like when guests come over or when there's kids looking for something to munch on! Plus good luck with the delivery services when the weather is bad because sometimes they don't deliver when it's bad weather right? This one so convenient 🙂
Anyways, if you need more info and wanna get updates on Sunshine's great range of products, please visit www.sunshine.com.sg and www.facebook.com/SunshineBakeries
All information (including prices, availability of item on menu and Halal status of establishment) are accurate at the time of posting. All photos used in this site are property of The Halal Food Blog unless stated otherwise.