Sticky Wings opened to much fanfare last year at Westgate (perhaps partly because it took over the premises previously occupied by a different fried chicken brand?) and we've all been waiting with baited breath ever since! (Yes, we remember you, our readers, dropping us PMs and DMs to let us know LOL)
Well, the wait is finally over and Sticky Wings was finally certified Halal at the tail-end of last year.
The brand is actually one under the umbrella of ABR Holdings which, as you may know, is also behind other popular brands like Swensen's and Tip Top Curry Puff. It's then little wonder that some of the flavours may seem familiar and you'll even see a small booth outside of Sticky Wings selling Tip Top Curry Puff goodies!
But hey, we're here for the chickens okay 😛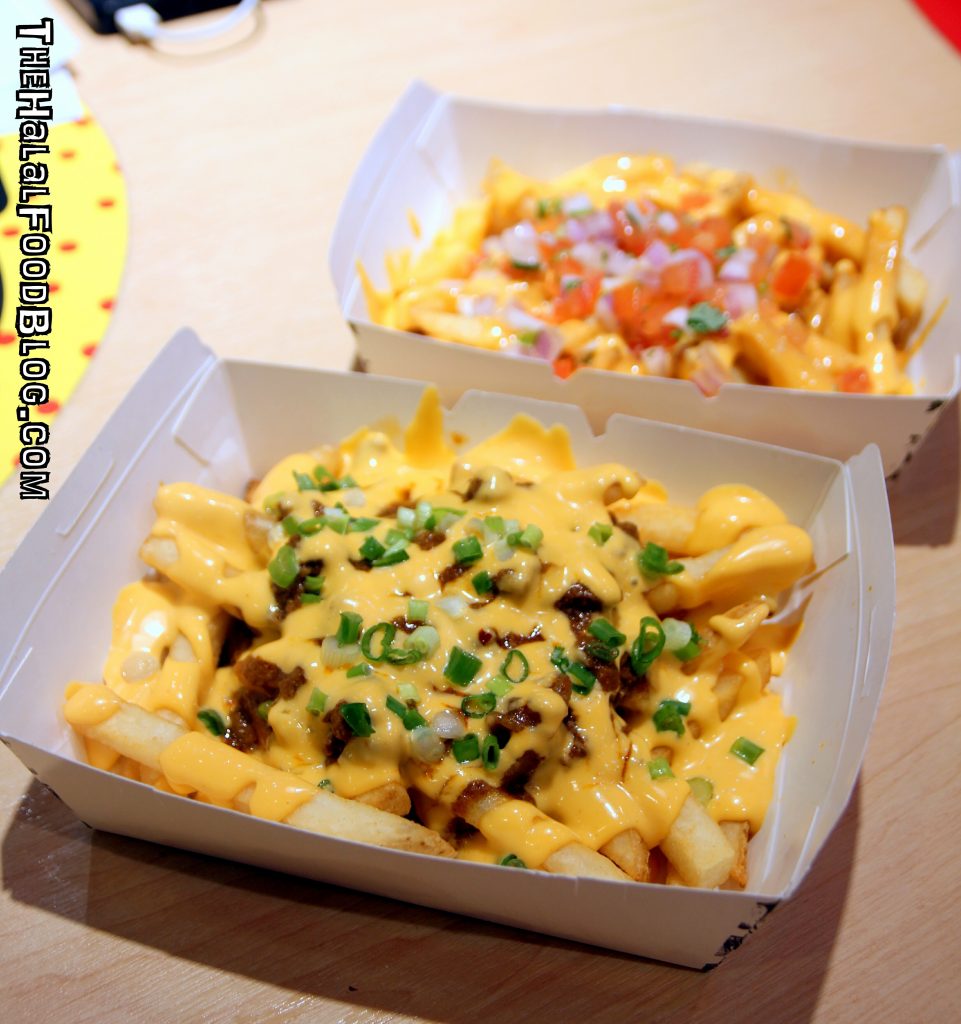 But first… something to start with 😛
Oh yassssss we're talking about some Cheese Fries! But not just your average serving of course…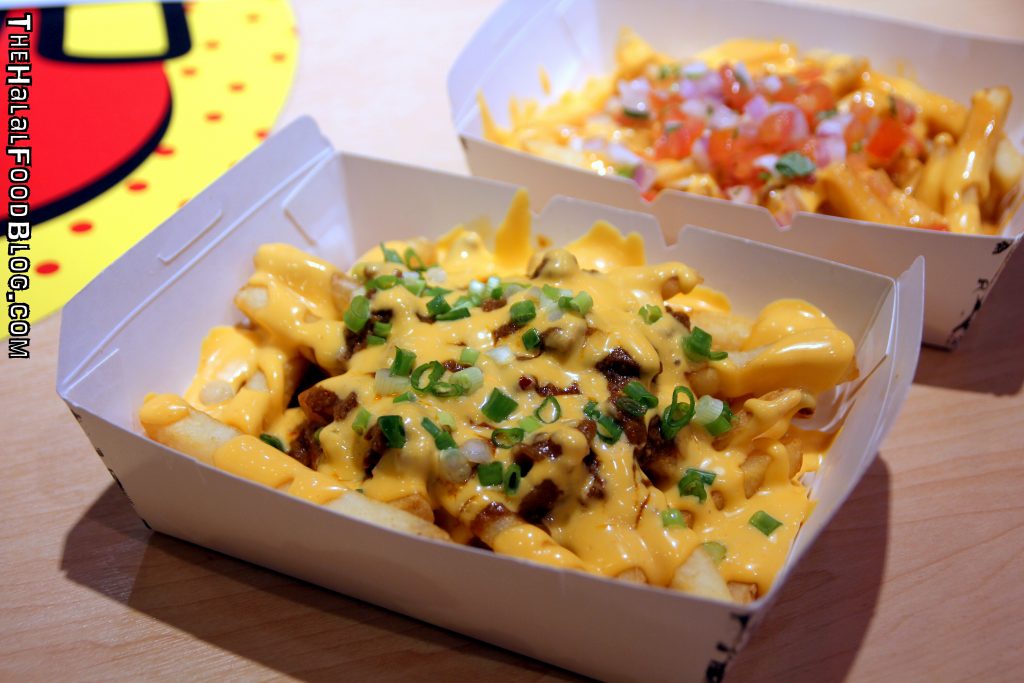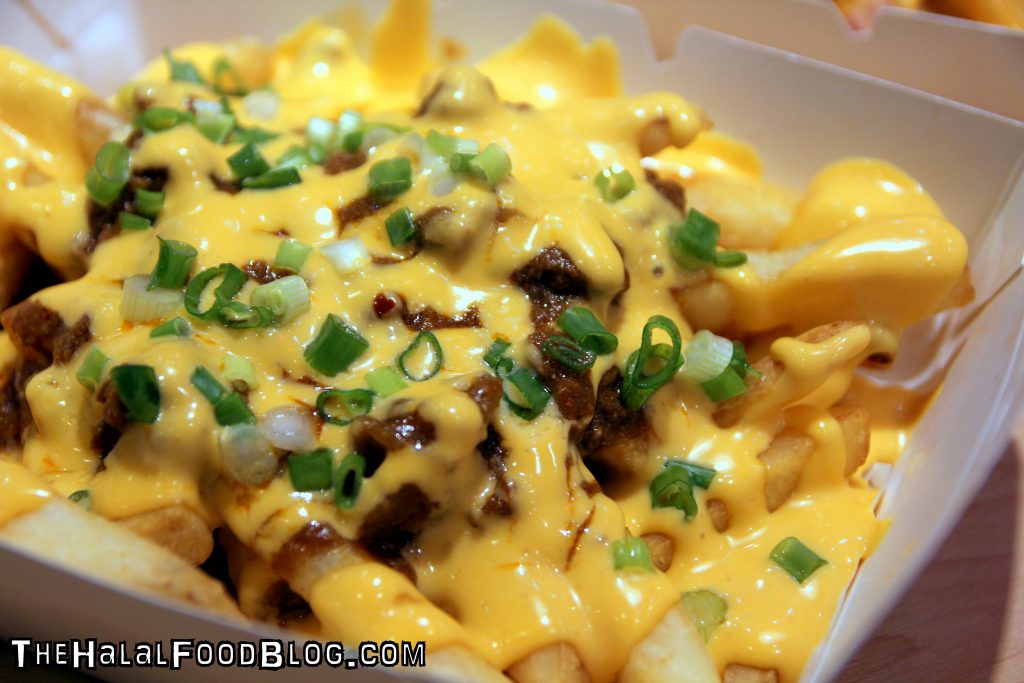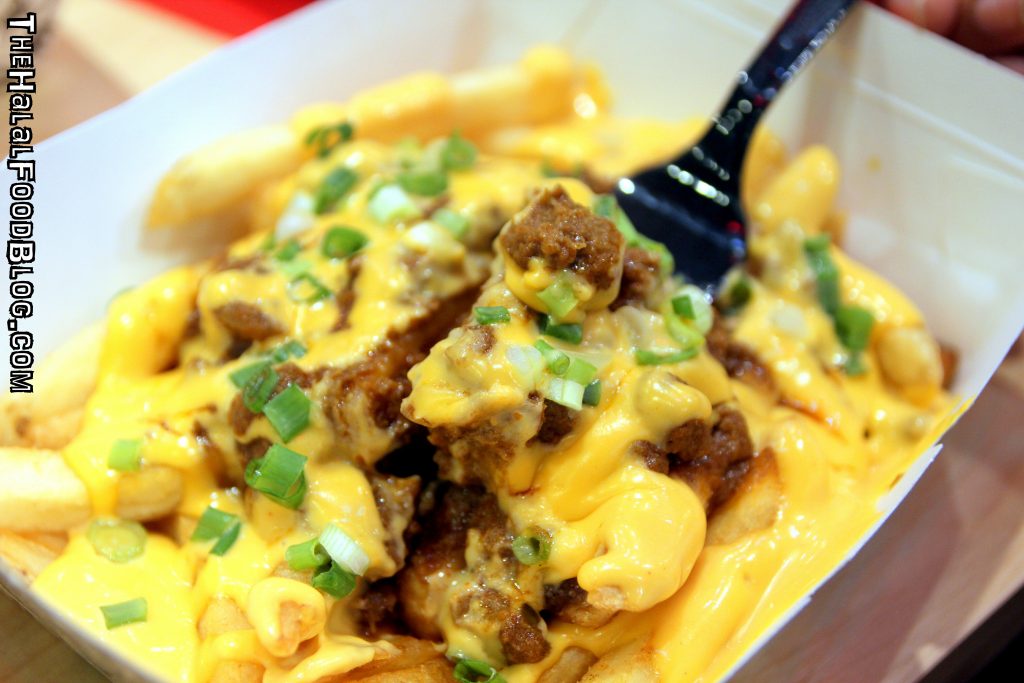 Y'all know that I COULD go on and on with the puns here right 😛
But since they already let go one in the name of the dish (and a few others on the menu), I'm gonna hold back LOL
'We Meat Again' is a great example of how they fuse Western and Asian influences into a pretty tasty combination. You've got a great serving of fries topped with creamy nacho cheese and that is paired with a (pretty chunky) minced beef Rendang sauce.
This pairing actually works quite well and it's definitely addictive!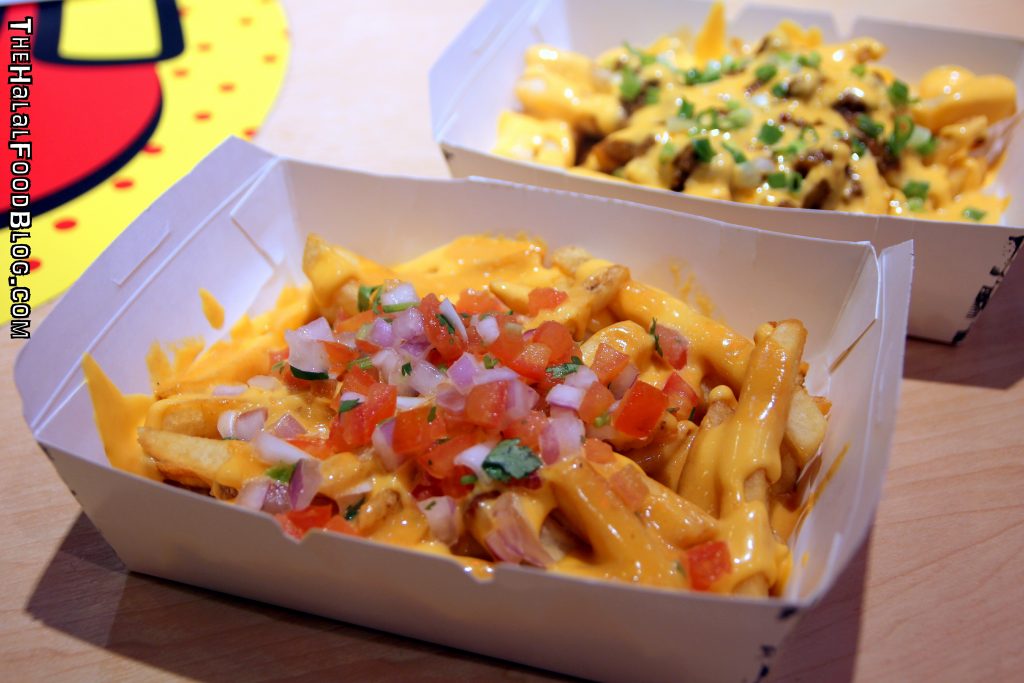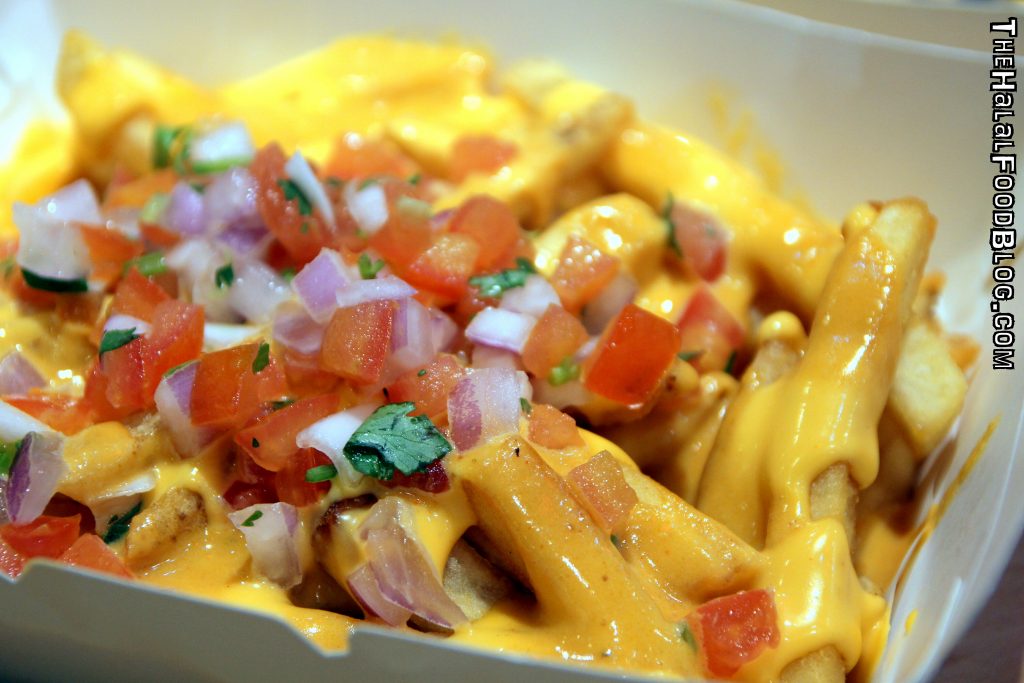 We're always on Team #SaltedEggAnything and as excited as were to try this, it was kinda disappointing in the end. Not because it wasn't tasty (it was!) but more because you don't really get that Salted Egg flavour.
I think the Salsa had small part to play but the main flavour here is still from the nacho cheese which I guess kinda overpowers the Salted Egg flavour somewhat. But it's still a tasty serving of cheese fries no doubt. Whether you go for the 'We Meat Again' or the 'Tat's Egg-citing', be sure to enjoy while they're still fresh and hot!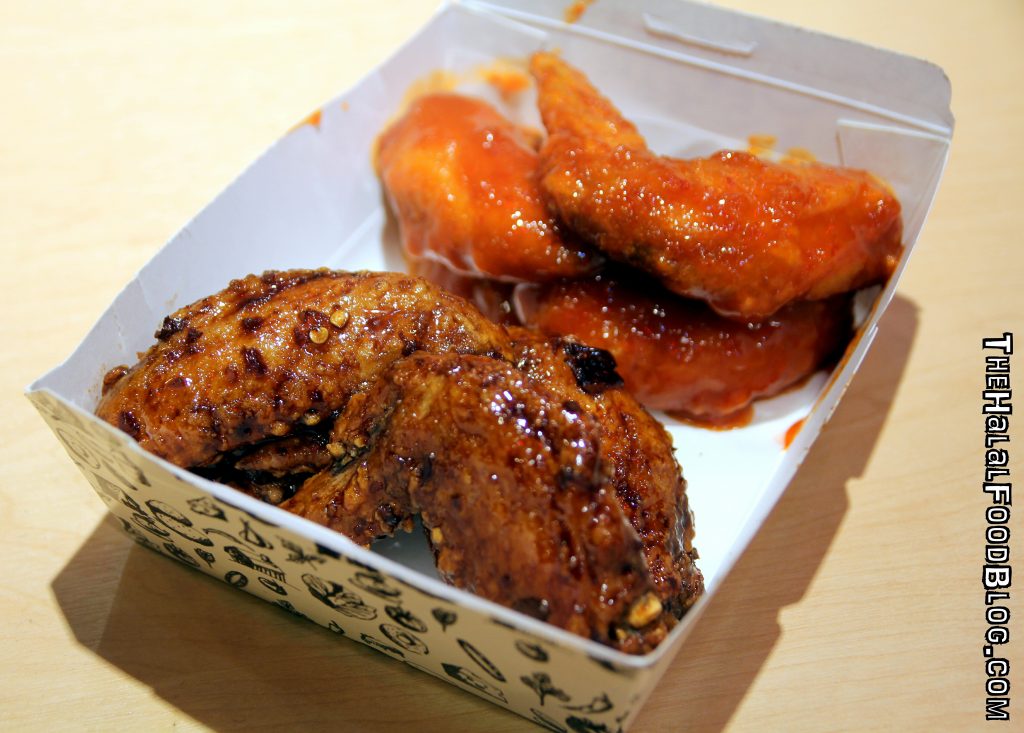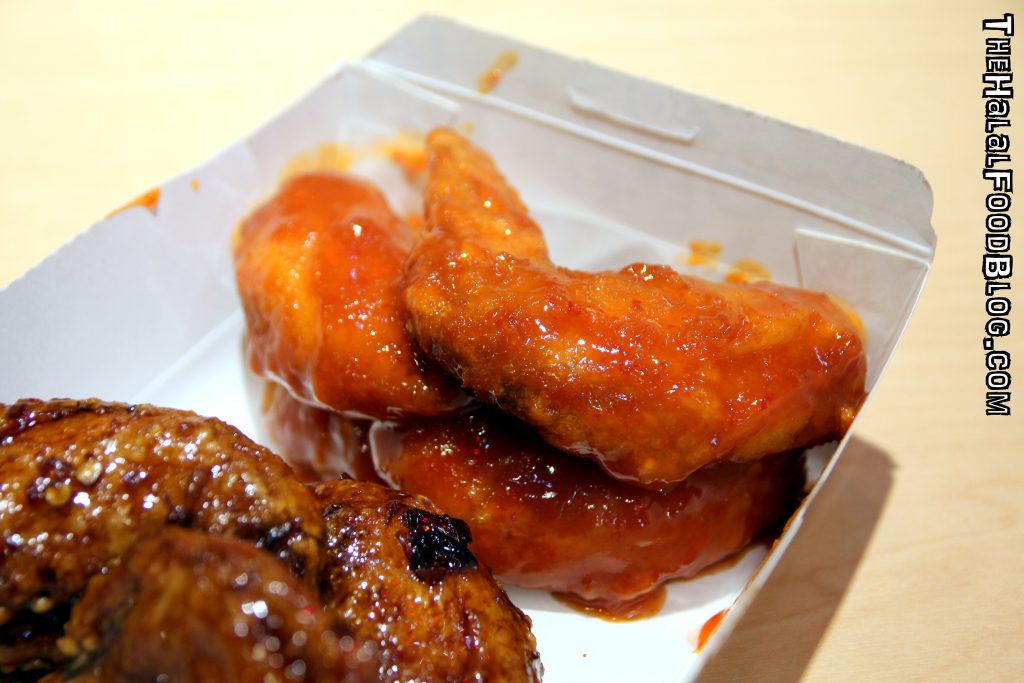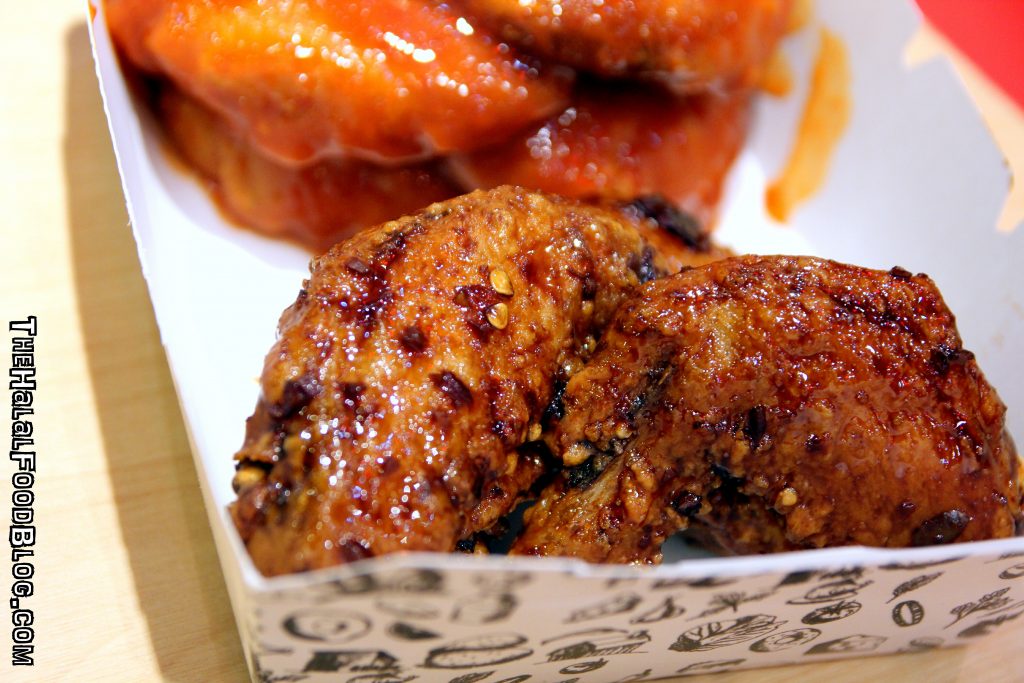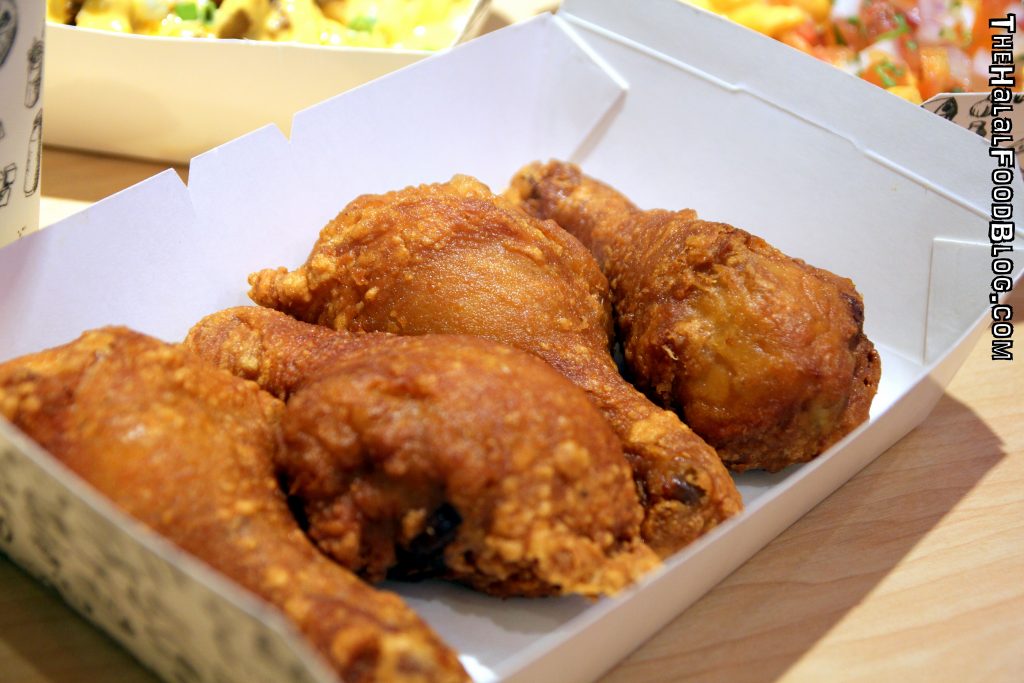 There are a few choices to be made when it comes to the fried chicken at Sticky Wings..
They've got both Chicken Wings and Chicken Drumsticks so you can choose either or even go for both. They have sets to suit every appetite. From the 'Black Belt' which has 1x drumstick + 3 wings all the way to the maximum 'Level Up' which has 4 drumsticks and 8 wings – perfect for sharing with the gang.
Their slogan is 'Don't Mess with My Flavors' and although there are technically 3 to choose from when it comes to the fried chicken, they were right – you really shouldn't mess with them LOL
The Spicy Flamin' is a (familiar) bold and super spicy sauce that is gonna get the fires raging in your mouth LOL if you're good with your spicy food, this one is still gonna make you take at least a gulp or two of your drink in between. I was a bit confused by the Sticky Kecap Manis because I thought there's be some heat involved but then I realize that the mistake was mine – this is NOT Chili Kicap. This is Kecap Manis! There's chili in there but not much lah 😛 So if you wanna escape the heat, this sweet and (fittingly) sticky sauce is a good choice.
But, if you just wanna go au naturel then the Naked is as straightforward as it gets. Enjoy it while it's hot for maximum crisp and flavour!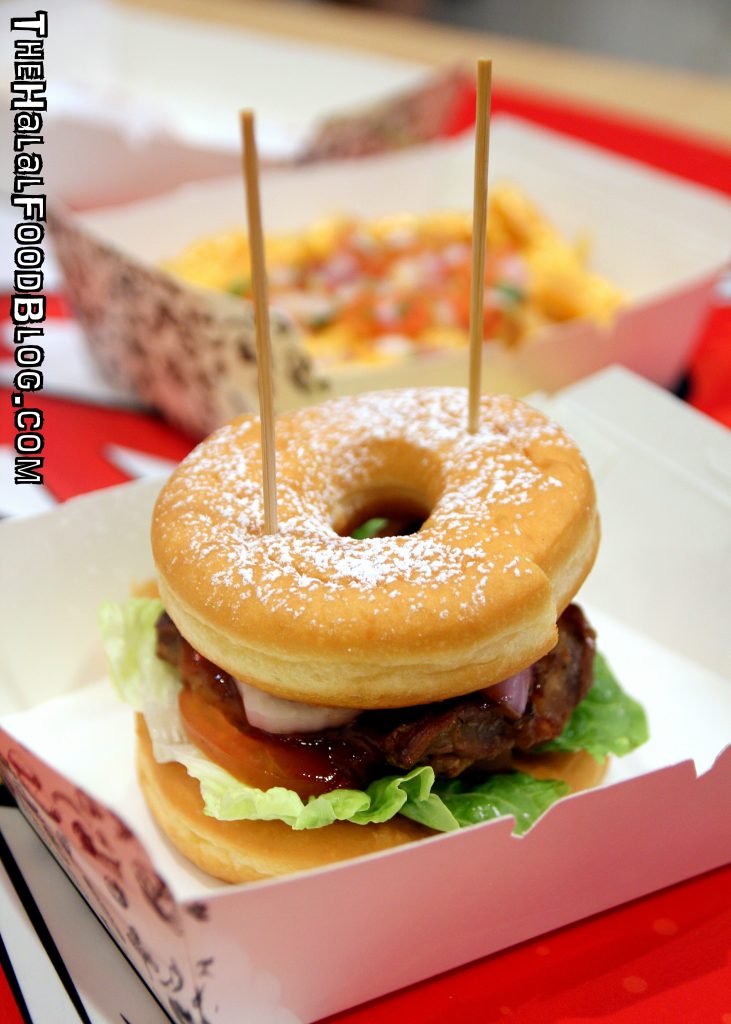 A pretty unique item on the menu is something I like to refer to as 'the doughnut burgers'. Well, Portuguese Doughnut Burgers to be exact.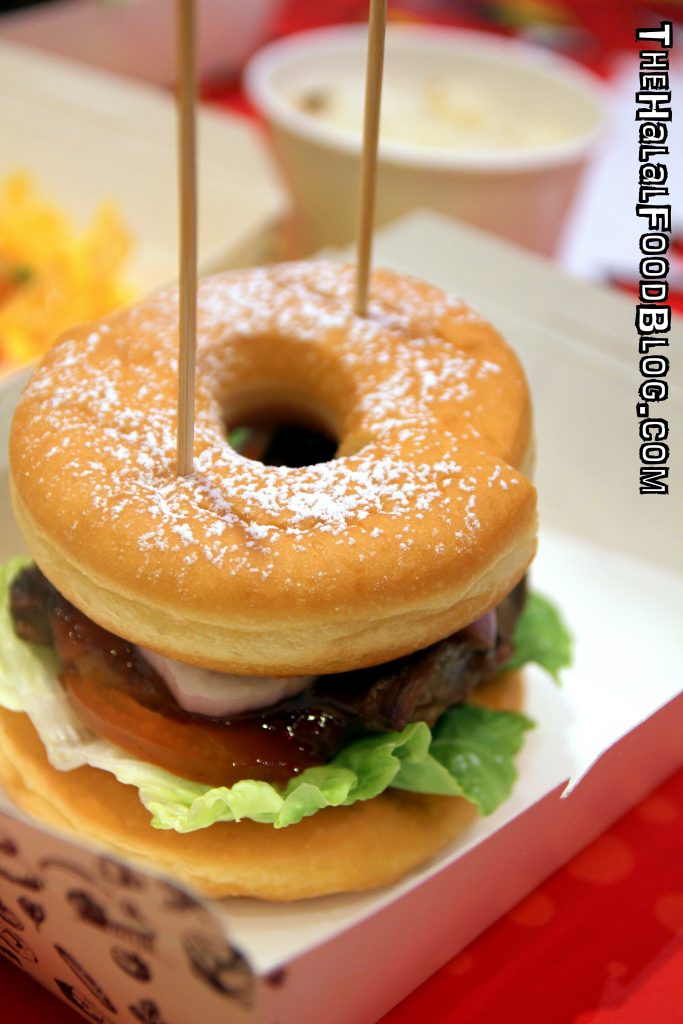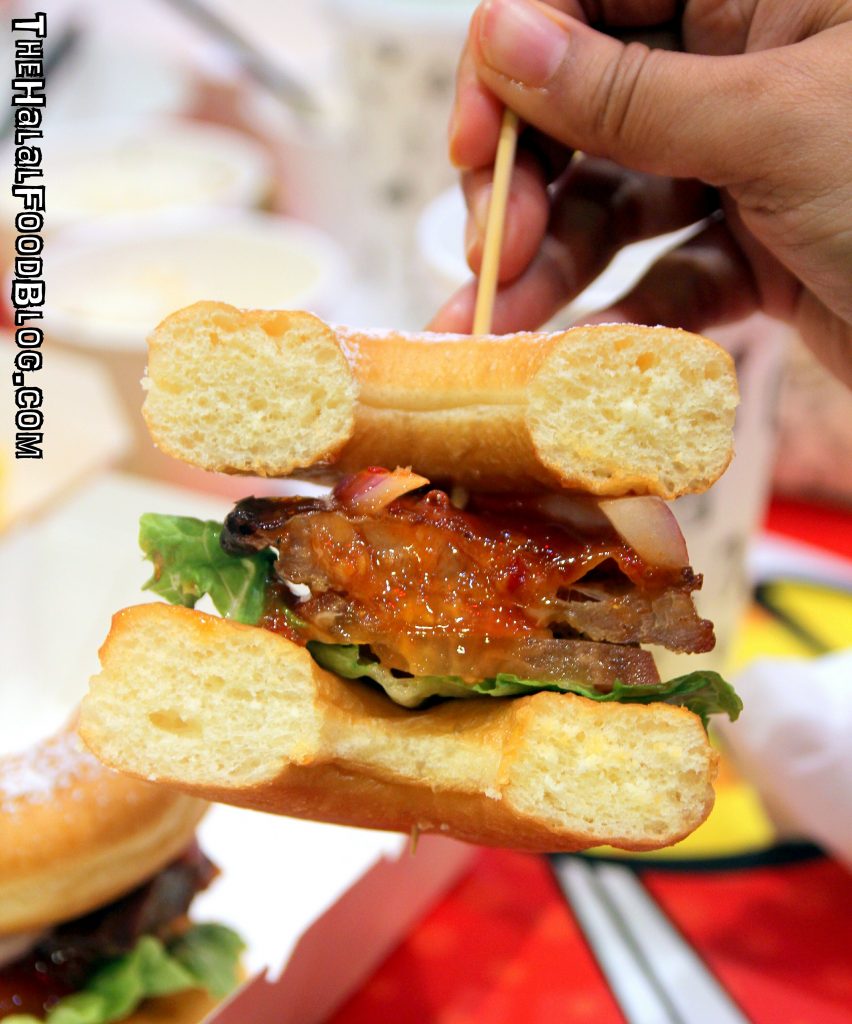 They've got 2 variations – the Cluckin' Good which has a Lemongrass Chicken thigh patty and the Chick Magnet has a chicken cutlet coated in golden Salted Egg Yolk sauce. YUMMY!!
Well, we tried the Cluckin' Good but found the chicken chicken a bit tough with some bites. Tasty but a bit hard to chew through actually. Maybe it was our bad luck. Again – best to enjoy when you get it fresh from the counter.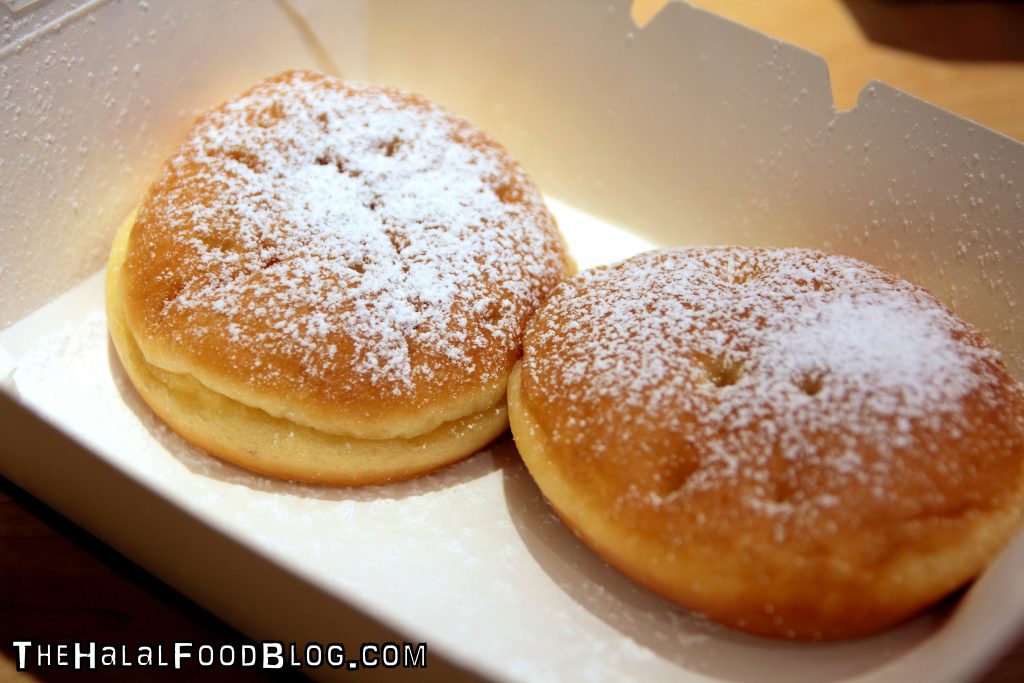 The Portuguese doughnuts used as the buns for the Doughtnut Burgers can also be enjoyed as a sweet snack on the side. These traditional doughy snacks may not be what you're used to because.. well.. they're traditional Portuguese doughnuts. They're pretty okay but all we are saying is don't expect those soft fluffy rings you may be used to okay LOL these are a little different.
Besides the dishes shown above, we actually also tried 'My Butter Half' which is Butter Rice. And I have to say that it's actually REALLY SEDAP! It went well with the chicken and had a great flavour that I found myself enjoying the butter rice on its own sometimes.
If you're looking for an alternative snack (which we didn't try) then you might wanna consider the Wings of Fury which is actually half-cut mid-wings (yes, those winglets which only have the one bone in it). You may have seen them in a recent eating contest that they hosted? Hmmmm… I wonder if they'd bring that contest back for another edition 😀
Anyways, I think overall Sticky Wings is quite okay. And I do hope that they expand their menu a little in 2018. It'd be great to have a few more unique items on the menu (I'm sure they can come up with some good stuff right?!). And of course, I also hope they open more outlets soon *cough cough* East side East side *cough cough*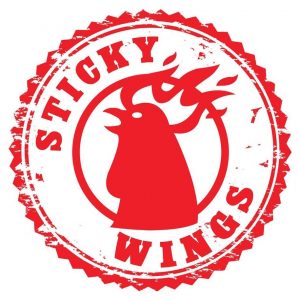 STICKY WINGS
Westgate
3 Gateway Drive #02-05
S 608532
Tel: +65 6266 8455
www.stickywings.sg
Facebook: www.facebook.com/StickyWingsSG
Instagram: www.instagram.com/stickywingssg
Operating Hours:
11.00am til 11.00pm Daily
All information (including prices, availability of item on menu and Halal status of establishment) are accurate at the time of posting. All photos used in this site are property of The Halal Food Blog unless stated otherwise.