By the time you read this, we should be on the way (or maybe even reached!) to Bangkok! Like.. for real 😛
Some might think it strange that we would be eating Thai food just before a trip to Thailand but hey, it's not like us to pass up on a chance to try some new makan am I right or am I right?
And just so you know, there's PLENTY more Thai food coming up on the blog!
But today, we visit one of the fresher names in the Halal Thai food scene – Sticky Rice!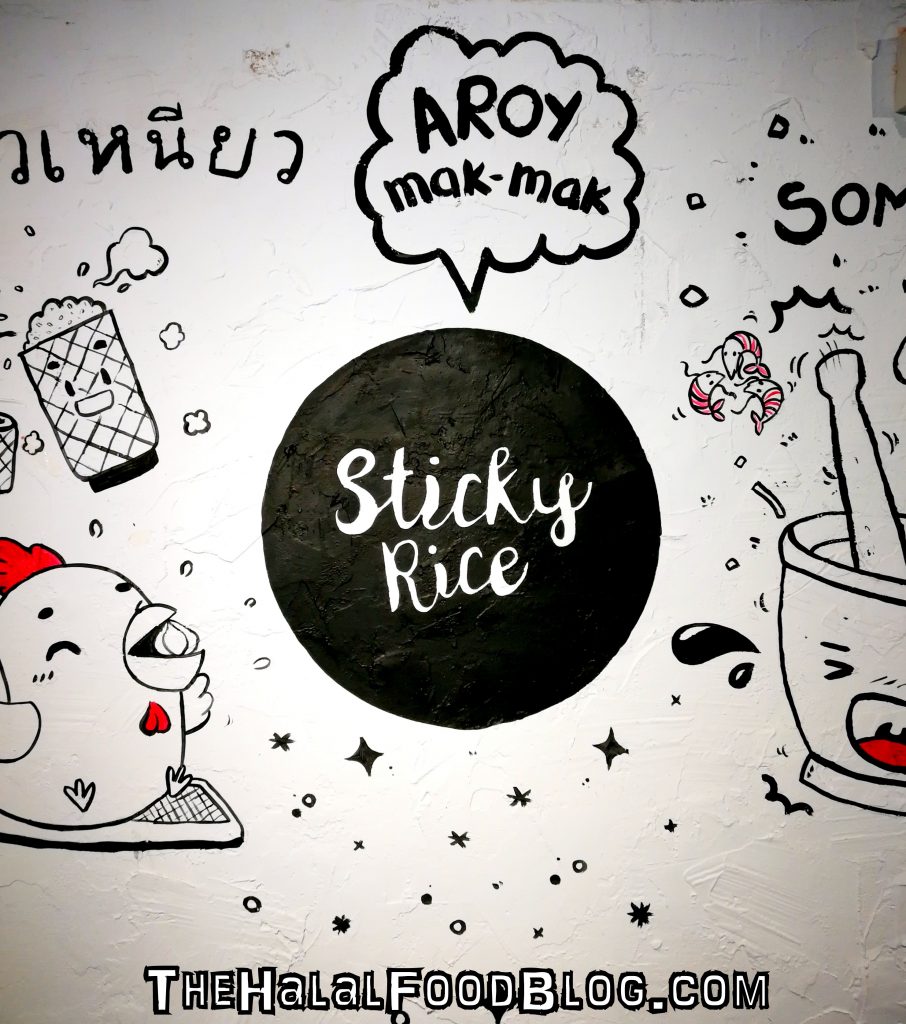 The Arab Street quarter has always been a good lepak spot with good food just around the corner but you've gotta admit that over the past year or two, we've had SO MANY more Halal makan places open up there which is really great because there are more options to choose from and thankfully, there's quite a variety of different cuisines and concepts spread out all over.
And so you may have seen Sticky Rice along Bali Lane as you wandered around the area recently. This Thai food joint (no relation to the now-defunct non-Halal makan place that used to be at AMK Hub) is a pretty cozy place that seems to be pretty popular!
We went there not once but TWICE simply because there are so many things on the menu that we wanted to try! And to be honest, there's probably gonna be a third time because we still didn't manage to cover it all LOL but for now, this is a rundown of what we had so far.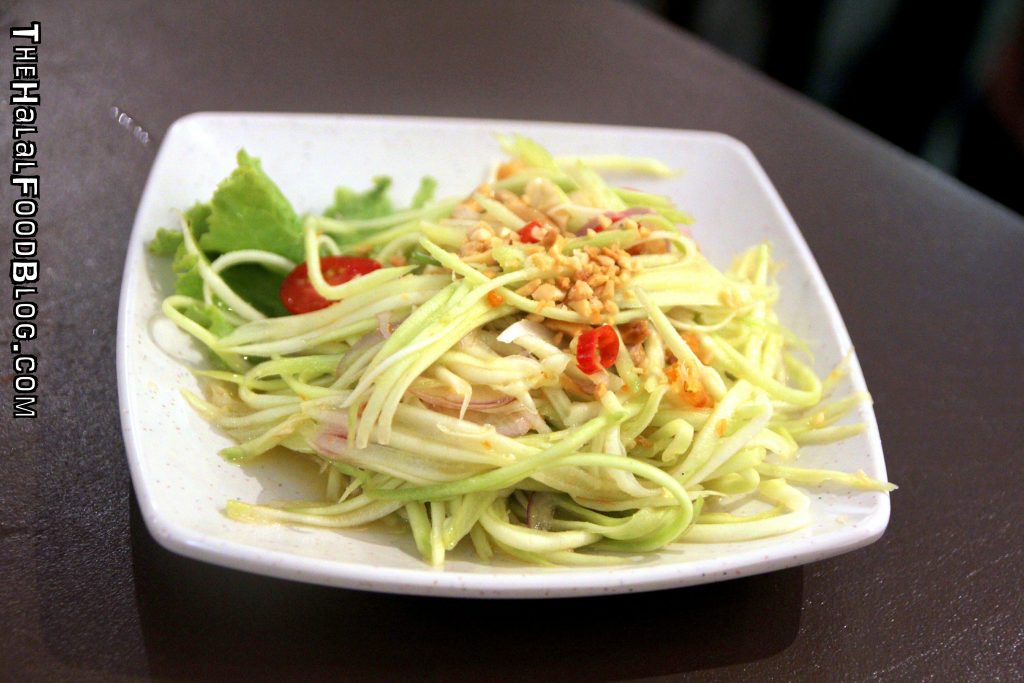 A favourite to start any Thai meal is the Thai Mango Salad (aka Som Tum Mamuang). A little different from the Green Papaya Salad (that I much prefer) but still a big favourite nonetheless.
Serving size is good for between 1-2 people to share along with the other dishes you might have. Pretty decent but not as spicy as you might be used to. So don't be afraid to ask for it to be a little bit more spicy when you order okay.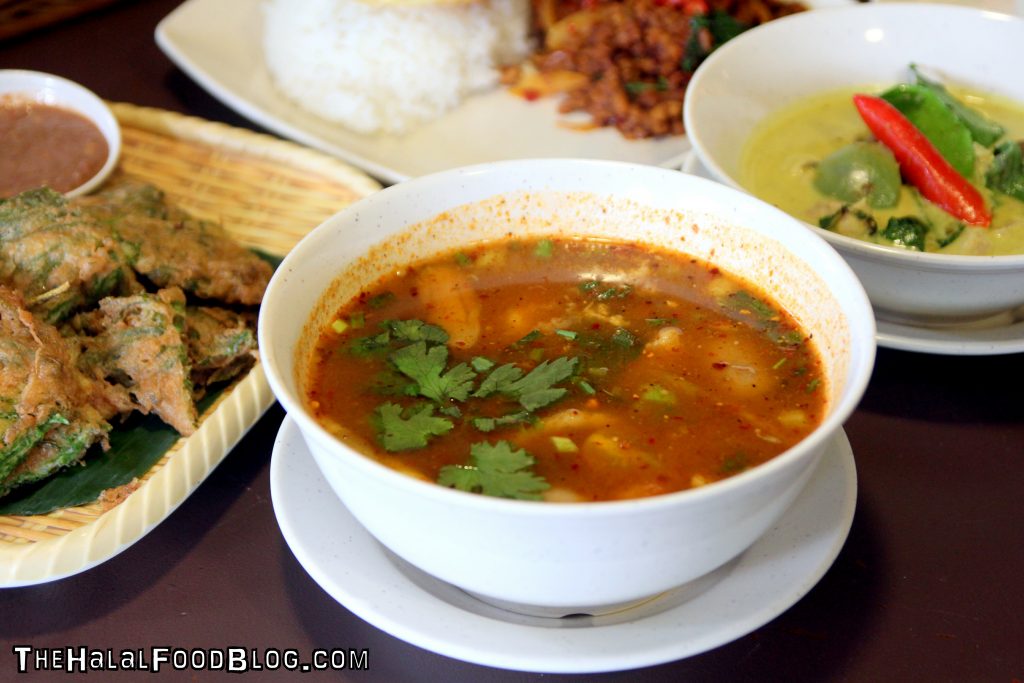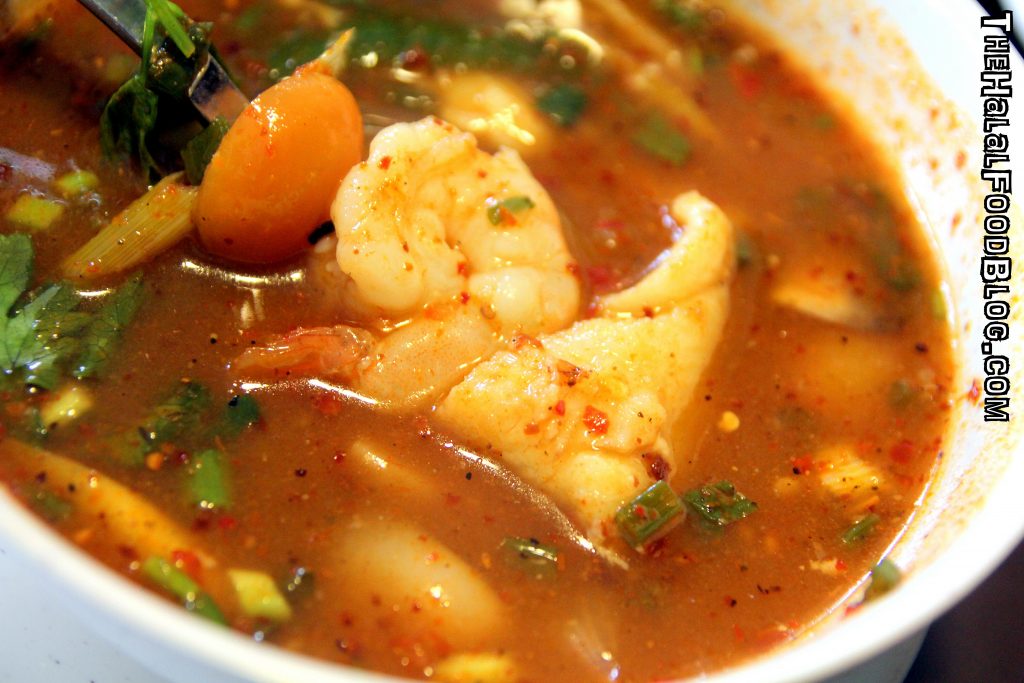 Quite a few Tom Yum dishes we had (and a couple of soups too!) which is practically a given right? I mean, Tom Yum is like the quintessential Thai dish! Must have!
The Tum Yum Soup at Sticky Rice is actually quite good in most aspects. It had good flavour and had some seafood (you could also opt for the chicken version for $6) which would be just nice for 1 person to indulge in. For all you 'hantu chili' – you might want to tell them that you want it extra spicy because the menu rating of '2 chillies' isn't quite accurate in our books I'm afraid (or is it we all kuat makan pedas 😛 hehehe).
But there's another soup on the menu with  '3 chillies' rating – the highest spicy rating on the menu!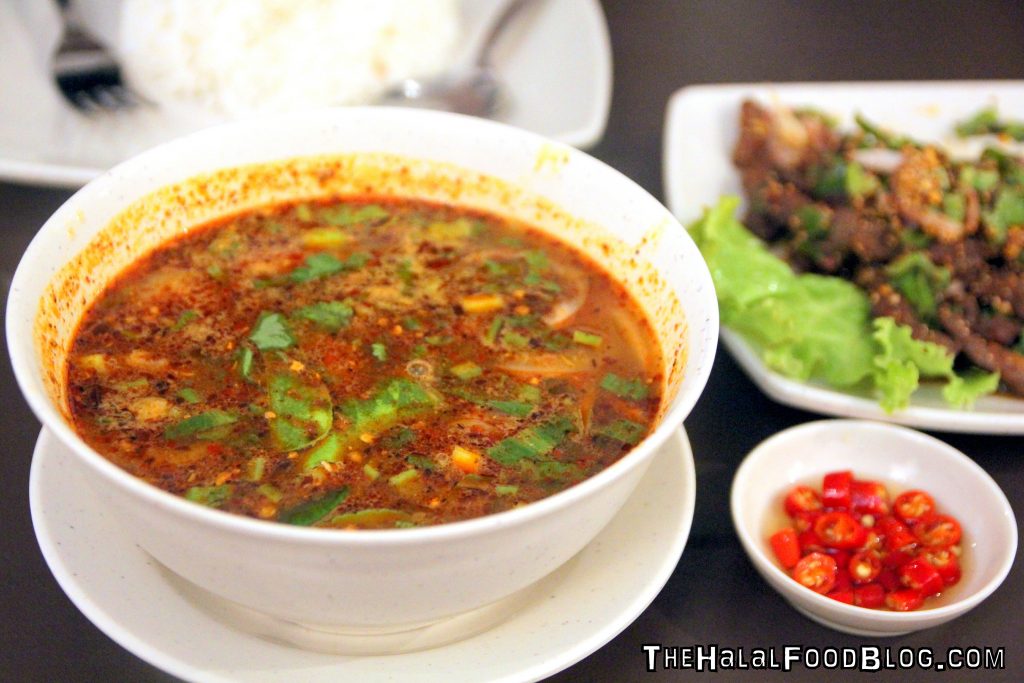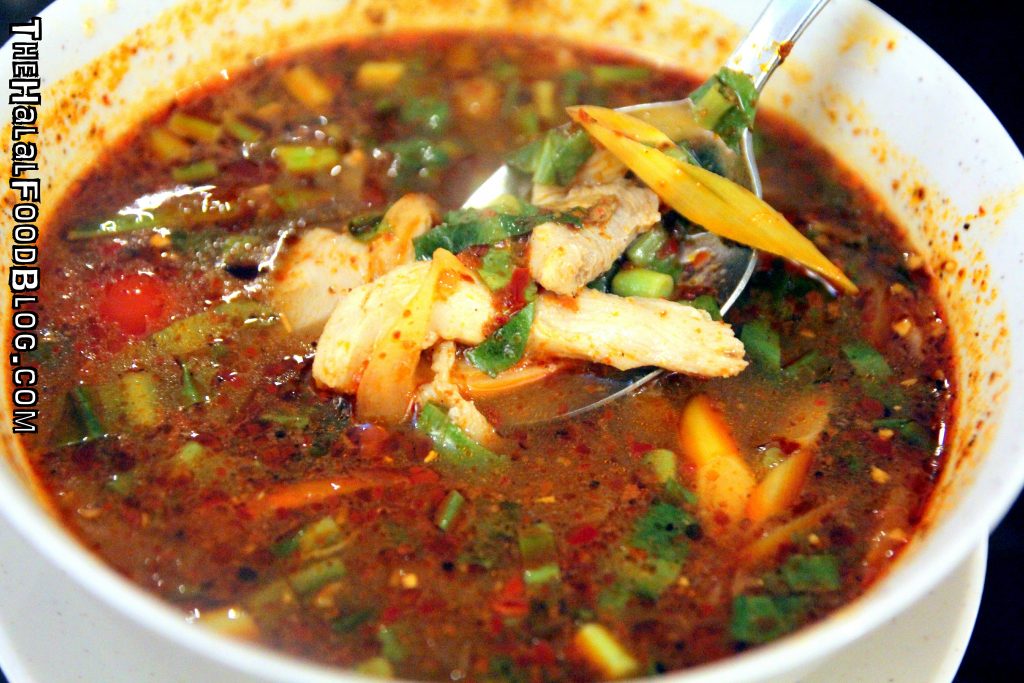 One look at the Tom Saap (aka Tom Saab) Soup and you can tell that there is a lot going on in that bowl LOL 😛 Especially when you compare it to the Tom Yum Soup, you can see a difference in terms of the much bolder colour and also the clarity clearity clearness 'transparency' of the soup itself.
If I had to describe it, I'd say that Tom Saap is kinda like Tom Yum's cousin – spicier but not as sour. It seems like chili powder gives the Tom Saap Soup the fiery kick  and it's probably missing a few ingredients to lessen the tangy flavour that's very apparent in Tom Yum.
But as spicy as it is, the burning sensation doesn't stay with you for long. After a short slow burn, your mouth achieves normality (did anyone else get that obscure pop culture reference?) and you can dig back in for more of that 'hot and sour' soup. We had the chicken version but you can also have the Seafood version if you'd like.
They've got a few other soups on the menu including the Clear Tom Yum Soup, Tom Kha Gai (the version with coconut milk) and a much milder Egg Tofu Soup for all of you who don't really fancy burning your mouths off LOL Oh, and you can choose to add some Glass or Rice Noodles for $1.50 and make this a noodle dish.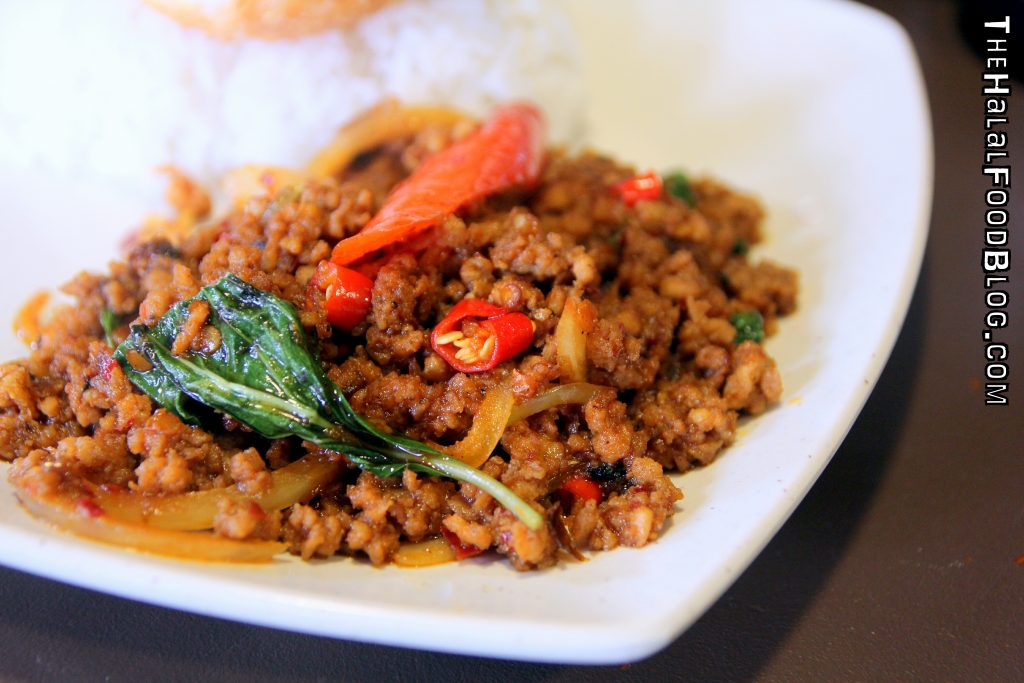 This is actually the dish that I gauge a Thai makan place by – their Basil Chicken / Beef. This is such a classic dish and one of my faves when it comes to a simple and satisfying meal!
Minced chicken is stir fried with chilies and some Thai holy basil for maximum effect. Pair that with piping hot rice and a fried egg and you're all set! The version at Sticky Rice is tasty but I'd definitely ask for it to be more spicy LOL you can order the set or order just the dish alone for sharing if you'd like!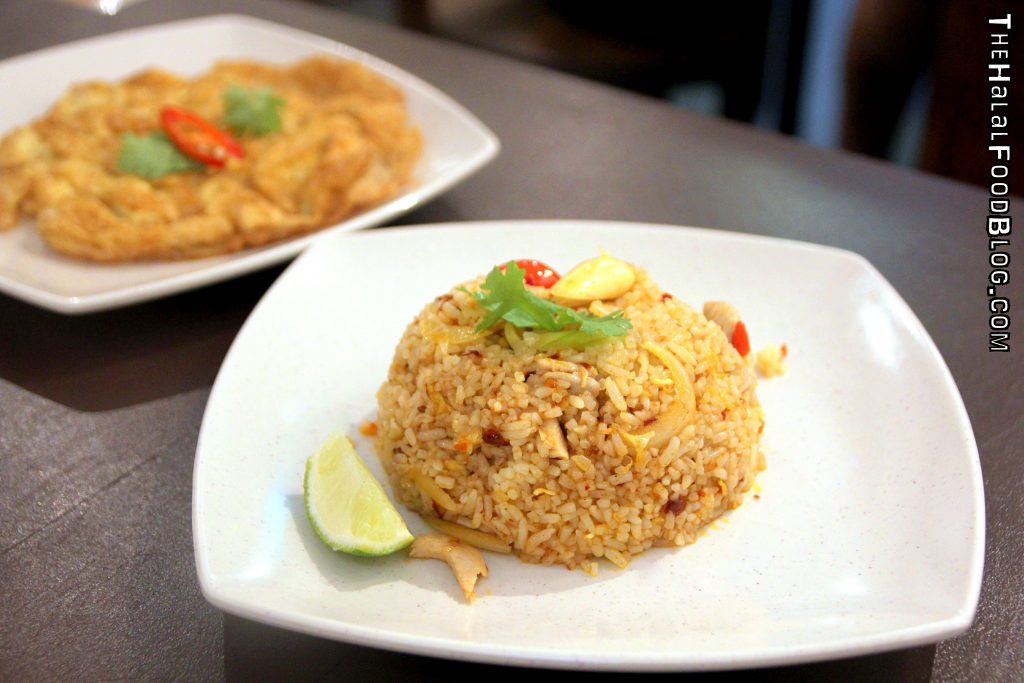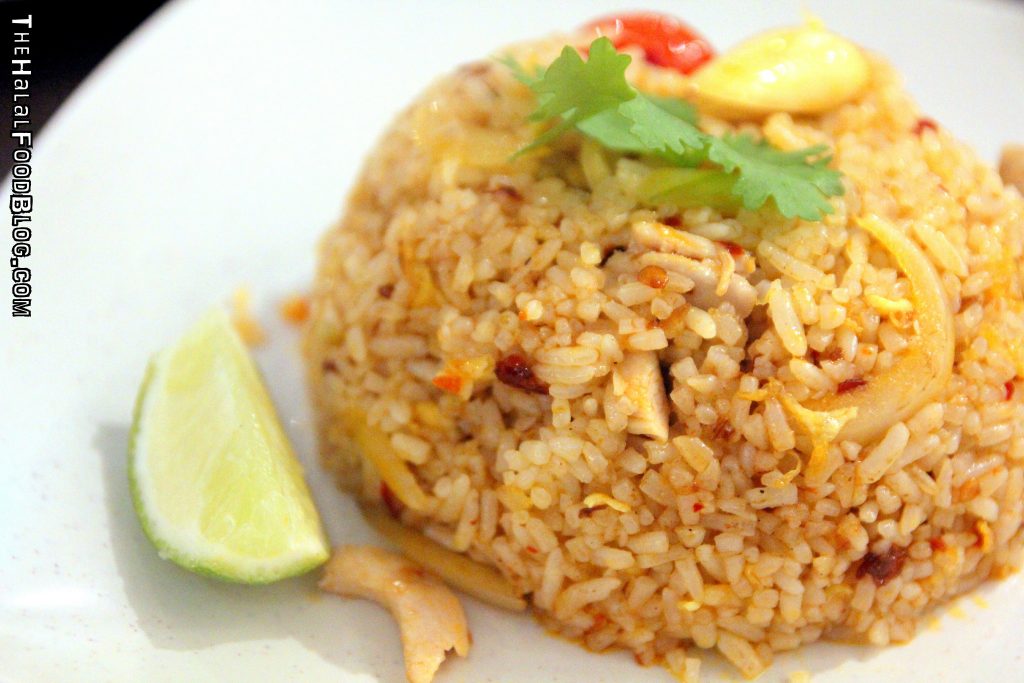 The Tom Yum Fried Rice was honestly a bit of a let down. Not to say that it wasn't tasty, it just wasn't a… Tom Yum Fried Rice. It had great 'wok hei' flavour and you can even choose between chicken or prawn too. But it was really lacking the Tom Yum flavour.
You can detect slight hints of it but you'd expect a much bolder Tom Yum flavour for a dish that has 'Tom Yum' in the name LOL so overall – good fried rice but needs more Tom Yum!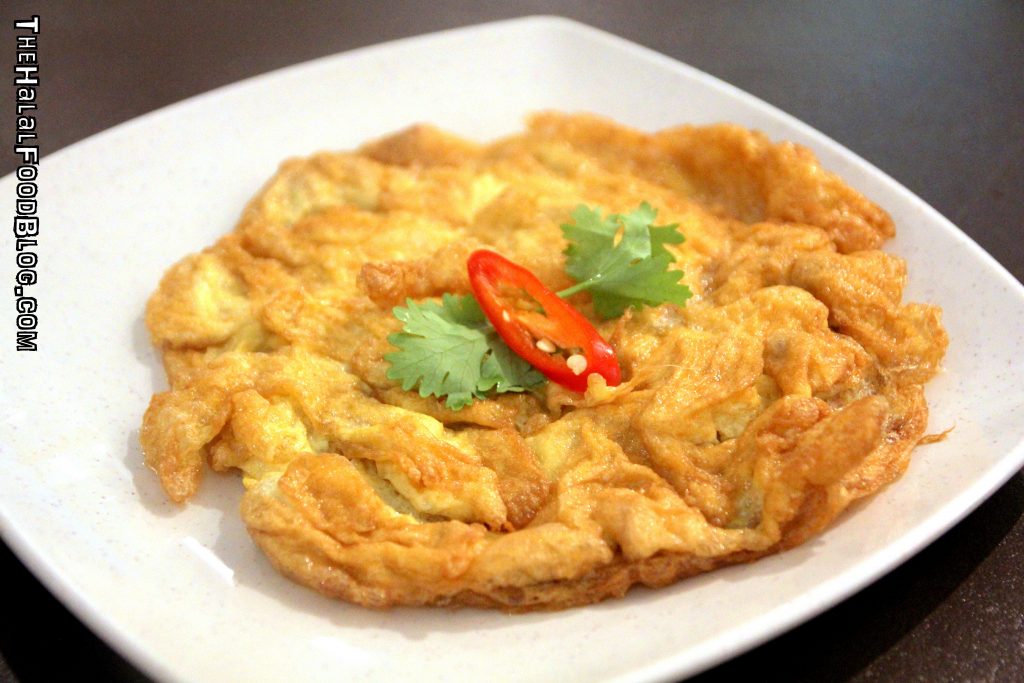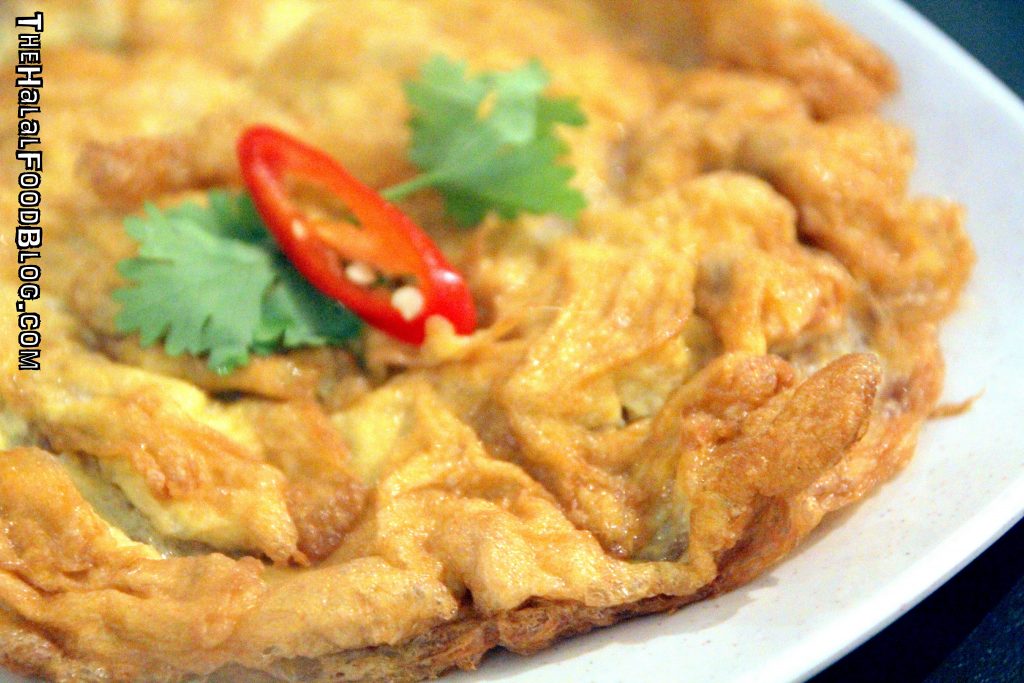 So you've got your steaming hot white rice. You've got your Tom Yum Soup and your Basil Chicken. What you need to complete the meal is a nice fluffy Egg Omelette!
You can choose plain or prawns but we went with the Minced Chicken (which, incidentally, turned out to be sliced chicken in the end LOL) instead. But you know what would really be the bomb? If they had like a Basil Chicken Omelette. FUYOH that would be super 😛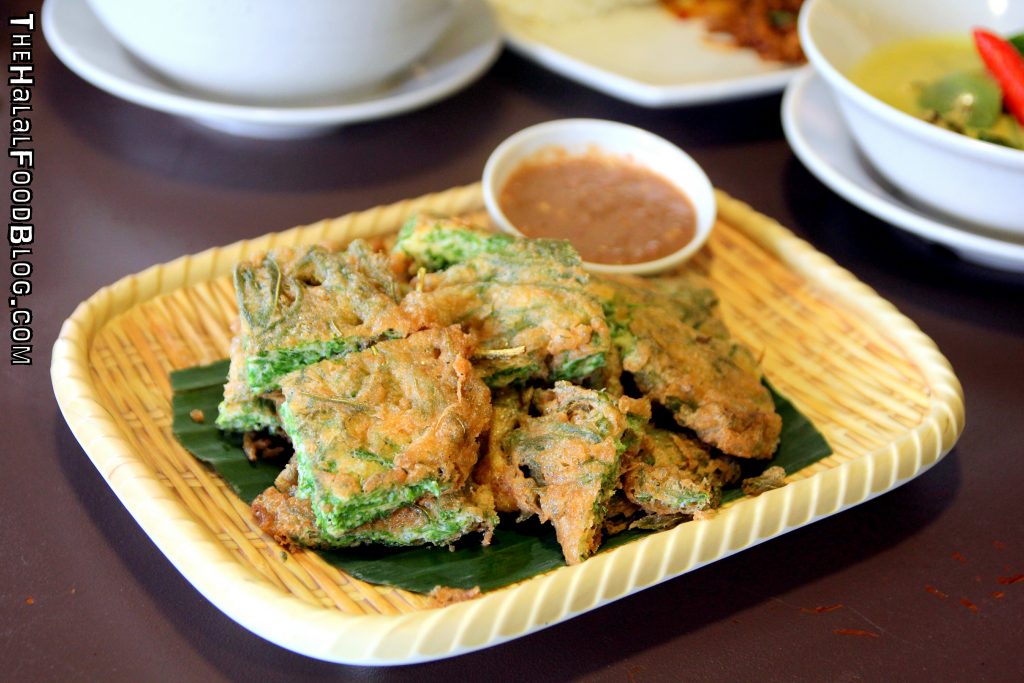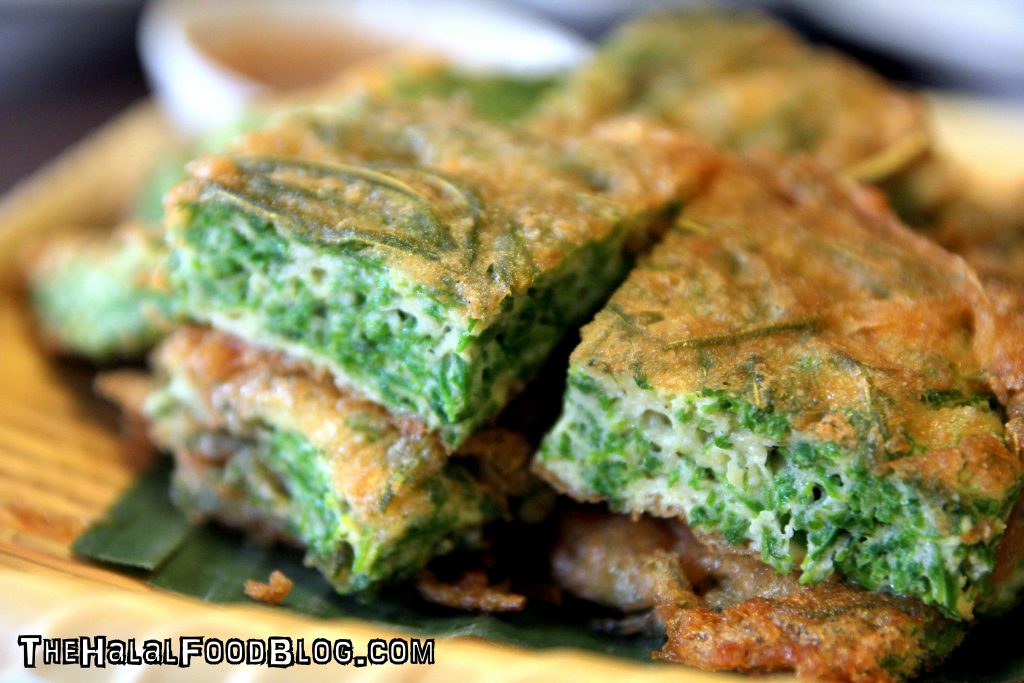 If you're feeling a bit more adventurous and looking for something different than a plain Egg Omelette, then you might want to try the Cha Om Omelette! But.. what's a Cha Om eh?
Cha Om is also known as Acacia (aka Senegalia pennata aka Climbing Wattle). It's in the same family as peas and the likes and is also native to Southeast Asia. You may even have enjoyed it in some other Thai dishes without even knowing it!
Anyways, it's quite soft when cooked texture-wise and the flavour is really subtle (it tastes like… veggies) so the prominent flavour you'll get is the egg omelette itself. Enjoy with the Thai Belachan dipping sauce!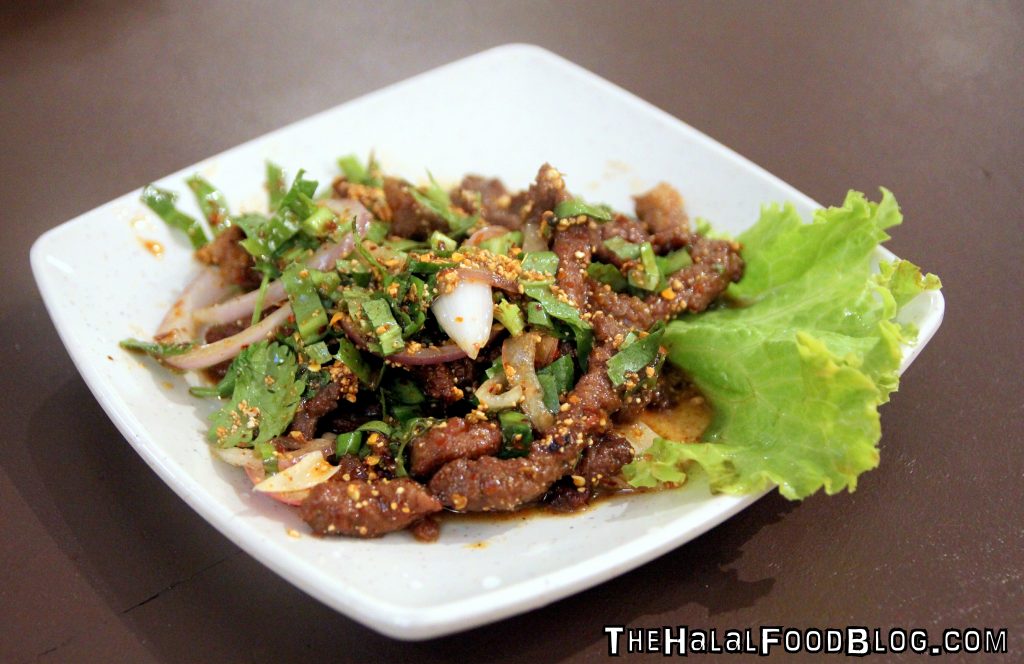 More dishes for you to enjoy at Sticky Rice! Especially good for sharing 😀
Despite having the word 'Salad' in its name, the Grilled Beef Salad is not in the Salad section of the menu. But that's good news because you can technically count it as one serving of vegetables! #HealthyLifestyle
But make no mistake – this one is SEDAP!!! So sedap that we ordered a 2nd serving before the 1st serving was done LOL talk about #PBG lah.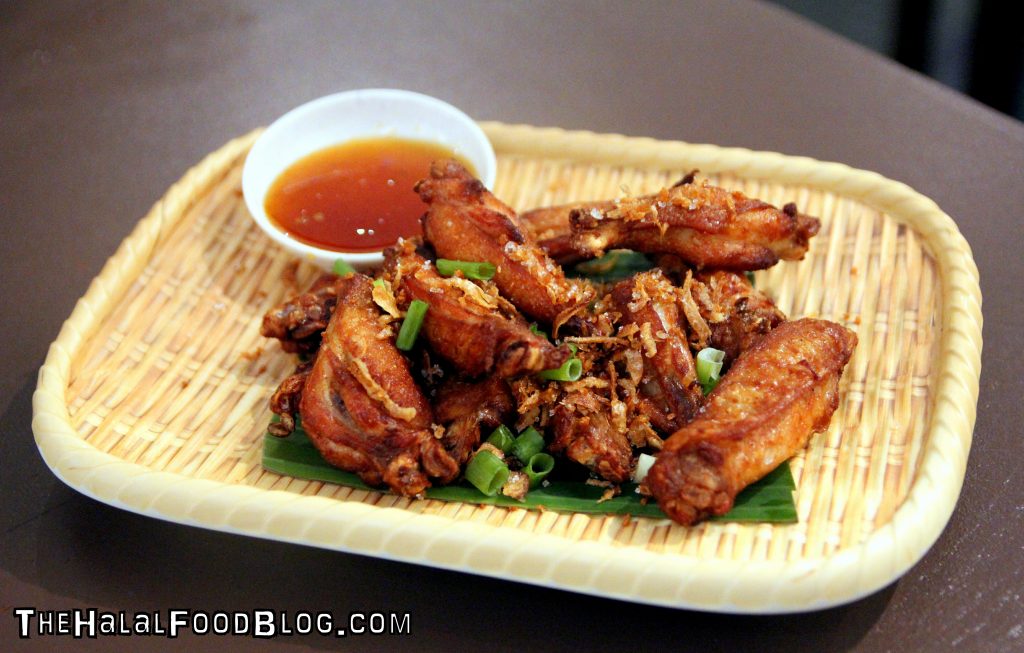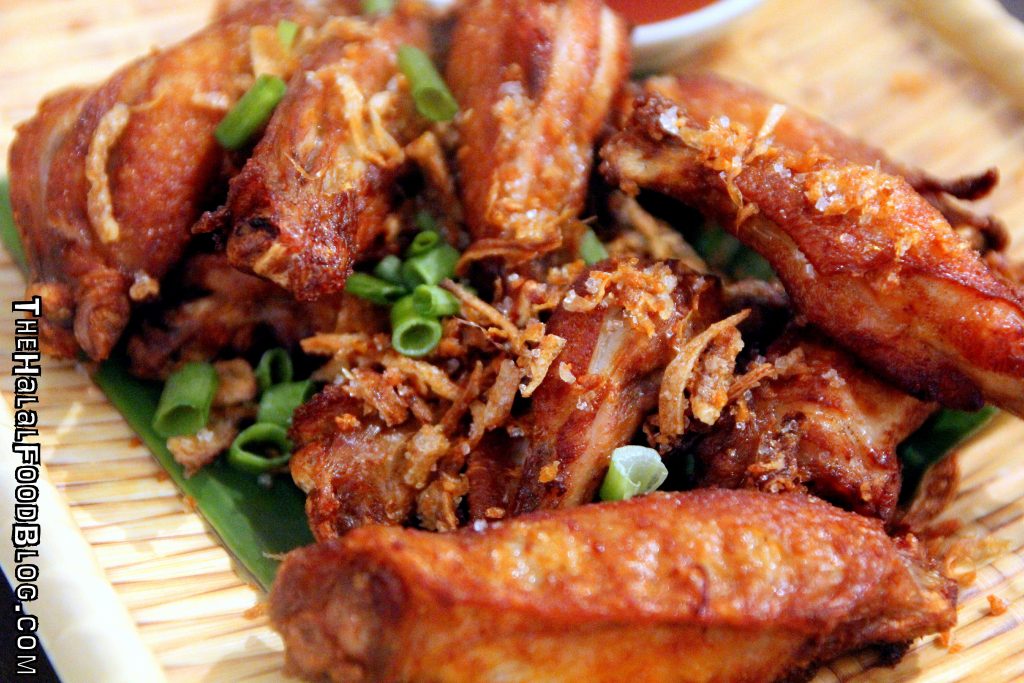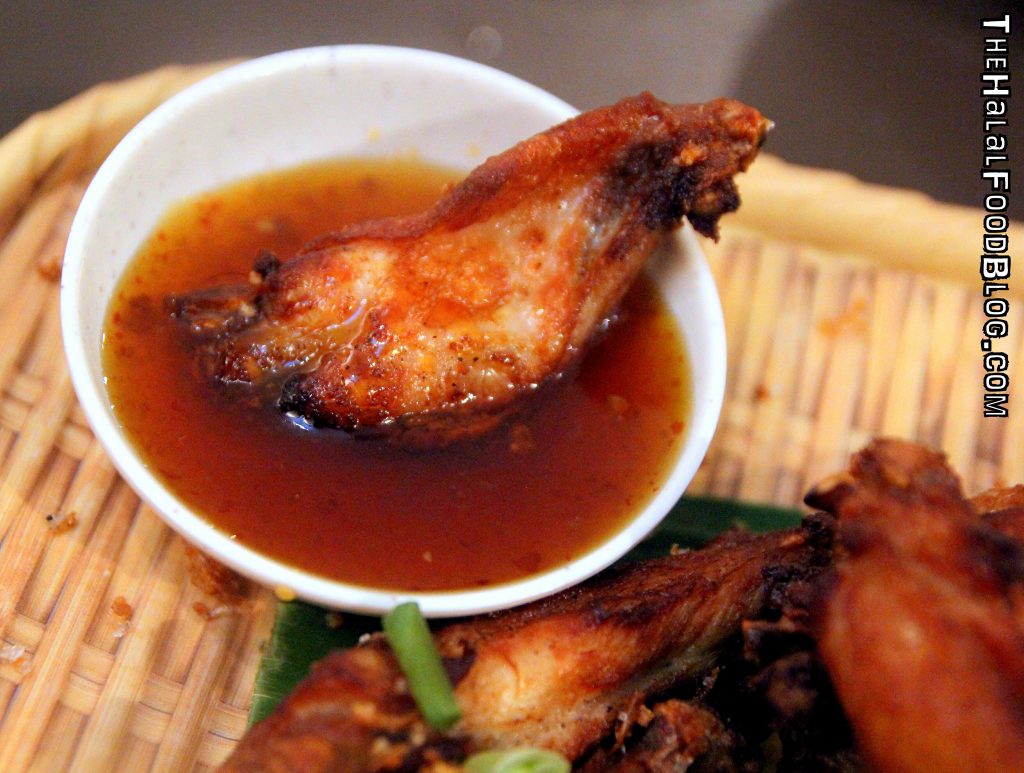 We actually ordered the Crispy Chicken Skin (which looks so amazeballs) but it was unfortunately sold out (wah must be popular!) so we settled on the Garlic Chicken instead.
Okay lah this one a bit my fault LOL I didn't read the menu properly so I was expecting this super garlic-ky chicken dish with like sauce and loads of chopped garlic y'know what I mean. Well, it's pretty much fried chicken wings (the half-wings type) and they top it with some fried crispy garlic and they give you a dipping sauce on the side.
Not quite as garlic-ky as you'd expect to be honest. In the end it turned out to be a great dish for the kids. Simple to eat and nothing too bold with the flavours. Our Little Princess definitely enjoyed chomping down on these.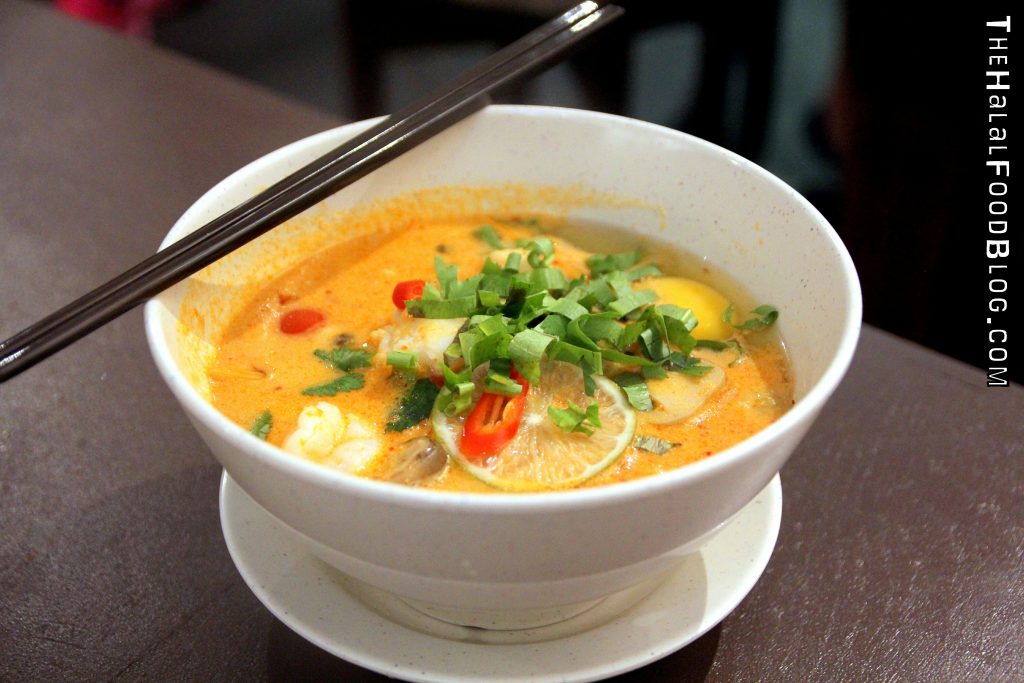 Aha this one I really liked!
Have y'all heard of  'Mama' noodles? Well, it's kinda like how Indonesia has Indomie and we have Maggi Mee – Thailand has Mama noodles! And Sticky Rice serves it in such a great dish 😀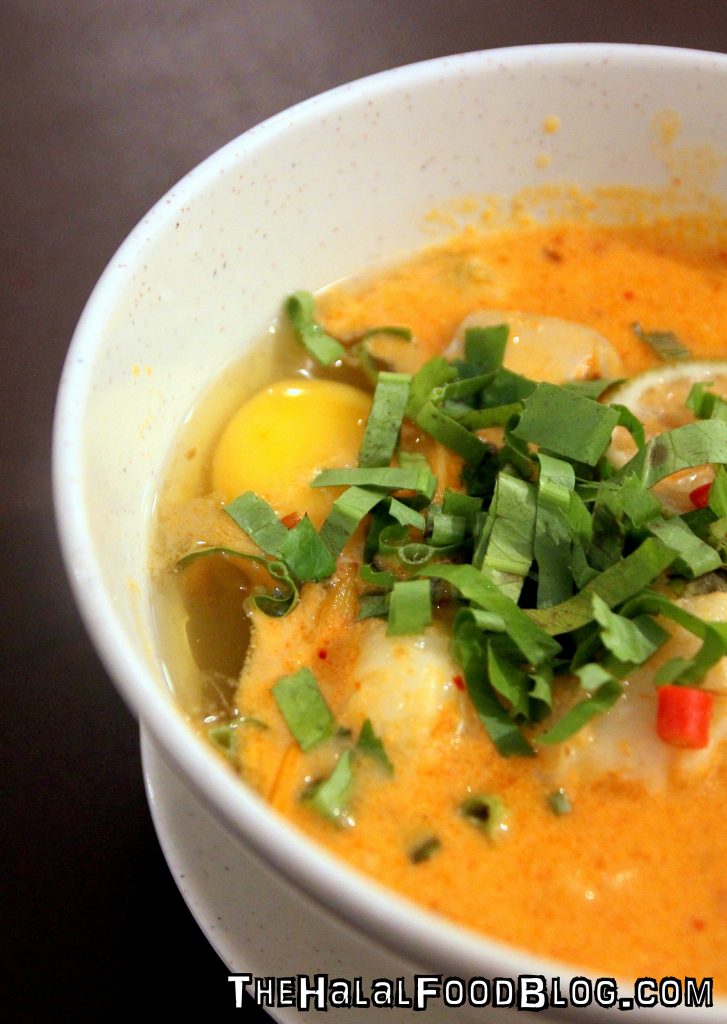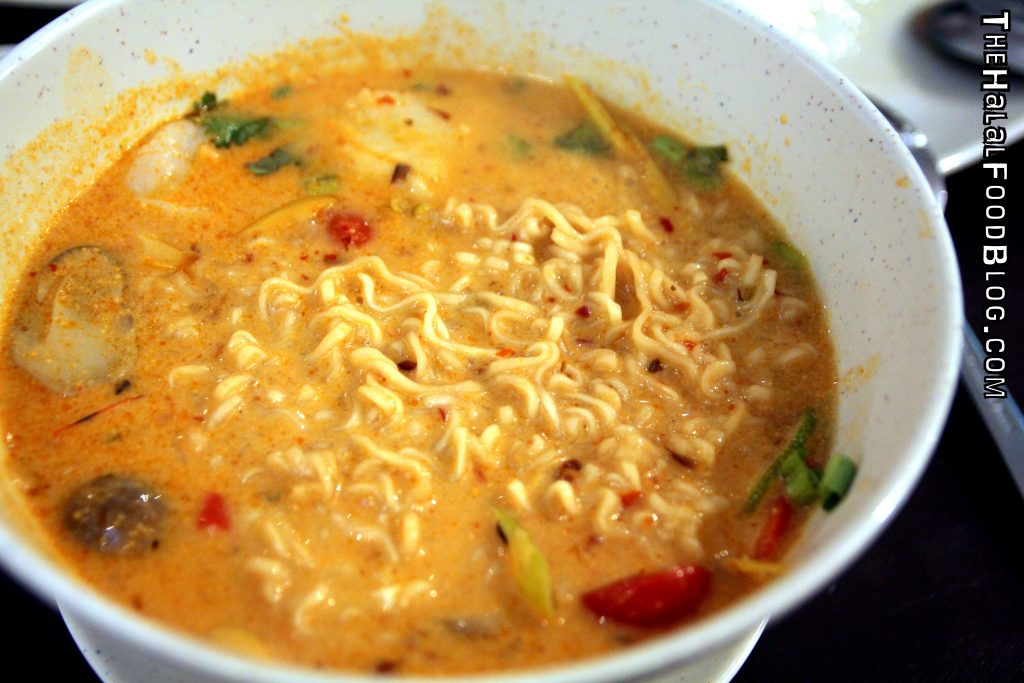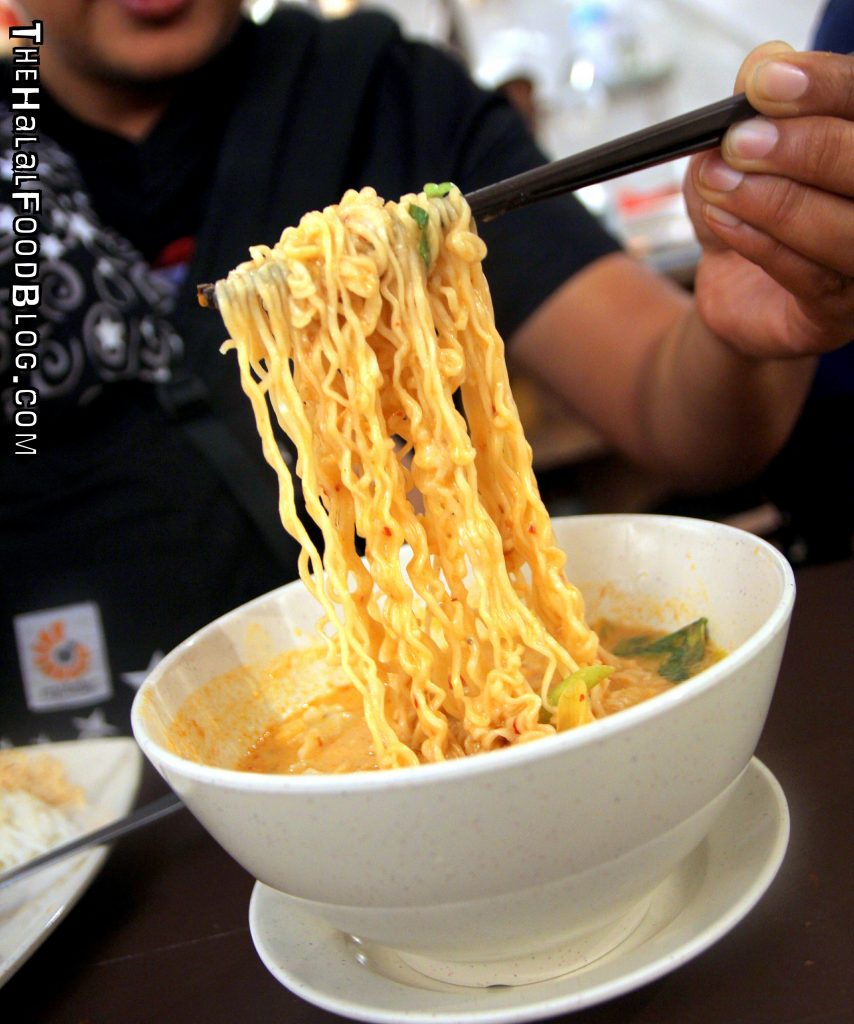 So the 'Mama' noodles are served in a (slightly) creamy Tom Yum soup complete with seafood and mushrooms which is so shiok that you'll be slurping all the way LOL
RAW EGG ALERT!!! You're supposed to mix up the raw egg which will make the soup even more rich. Don't worry, the soup is hot enough (mix as soon as it arrives) to cook the egg but if raw egg is not your thing, let the staff know to have the egg fully cooked before serving okay!
SLURRRRRRRPPPPPPPPPPPPPPPPPPPPP 😛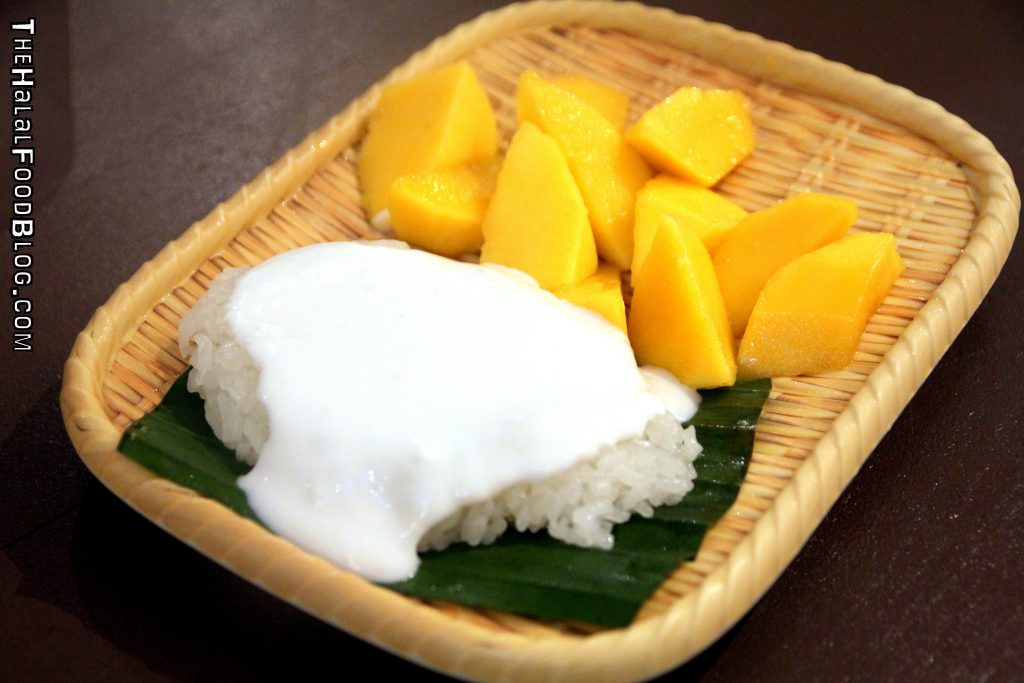 How could we not visit Sticky Rice and not have any Sticky Rice am I right?
You can either have it to enjoy with your dishes (i.e. Sticky Rice instead of steamed White Rice) but we went with the classic Mango Sticky Rice.
Sticky Rice is doused with a generous dollop of thick coconut milk and sweet mangoes on the side. Extra points for serving the sticky rice warm!!
The other dessert on the menu is Thai Coconut Ice-Cream by the way.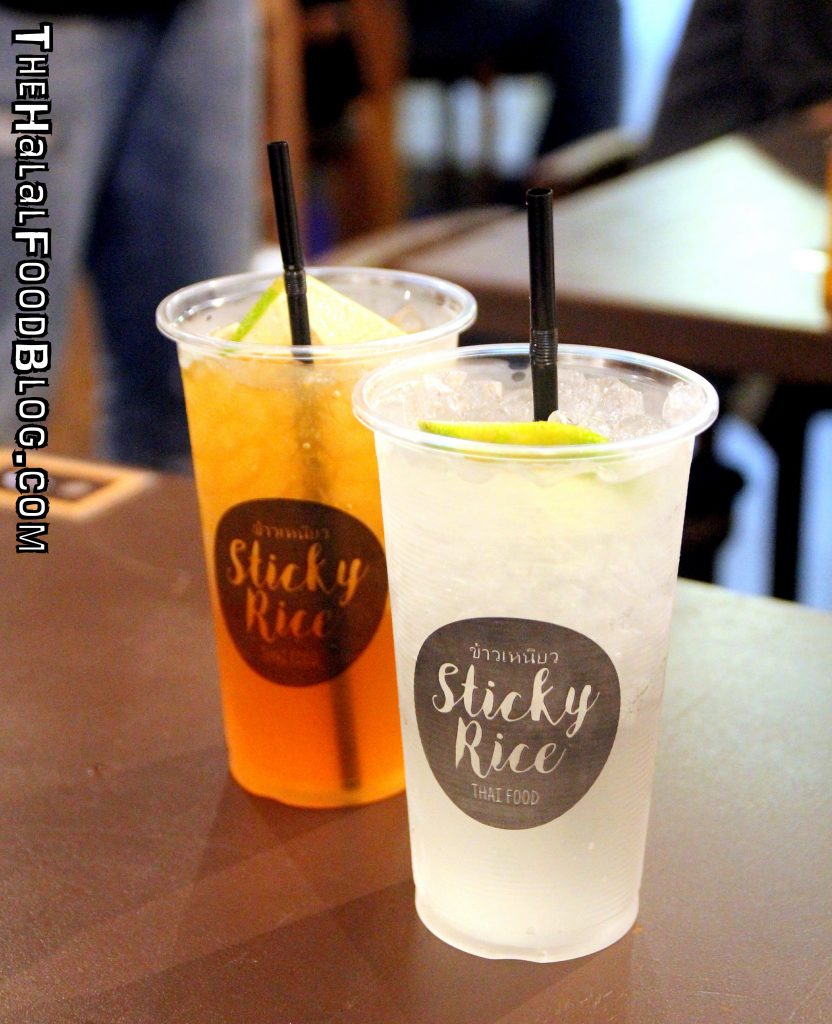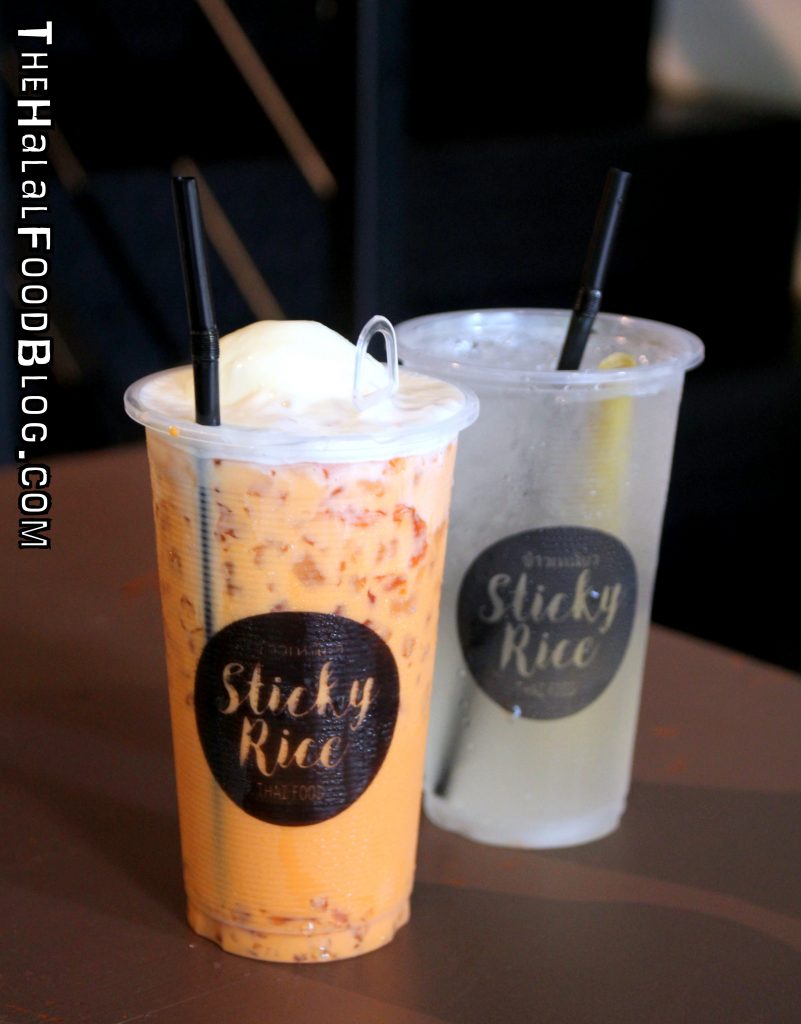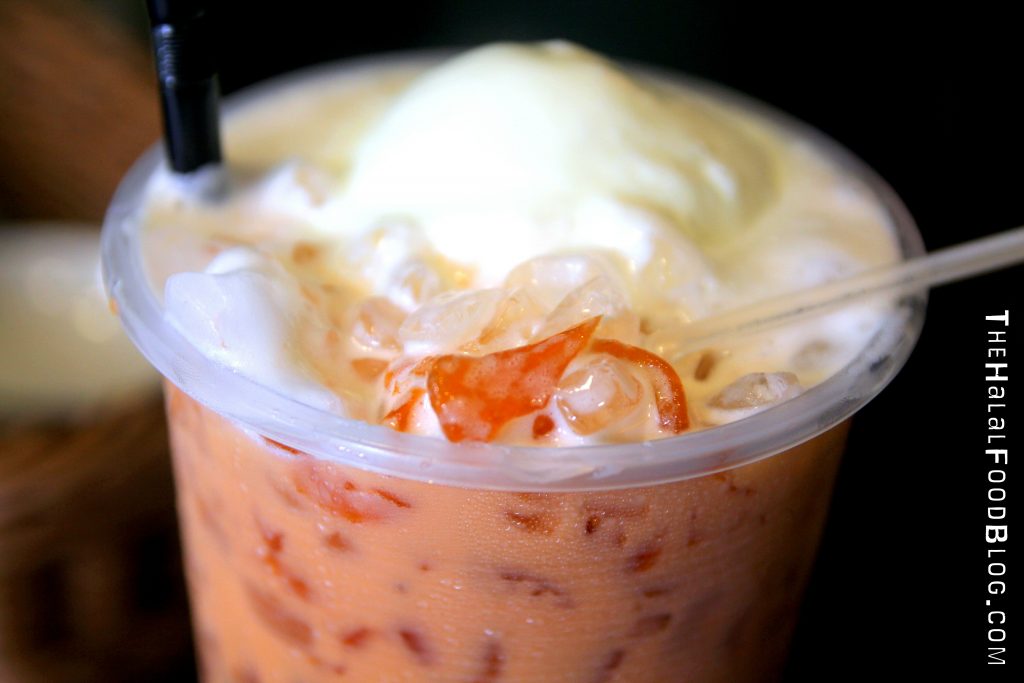 Plenty of refreshments to be enjoyed at Sticky Rice including plenty of familiar faves and a few surprises too.
Lemongrass and Iced Tea are great but my personal favourite so far is the Lime Juice. You could also go for the Thai Iced Milk Tea (they have both Red and Green) in either the cold or hot variety.
The Chewy Thai Tea Float is actually pretty cool too. Thai Iced Milk Tea topped off with some coconut ice-cream and they have this tea jelly bits. Addictive! LOL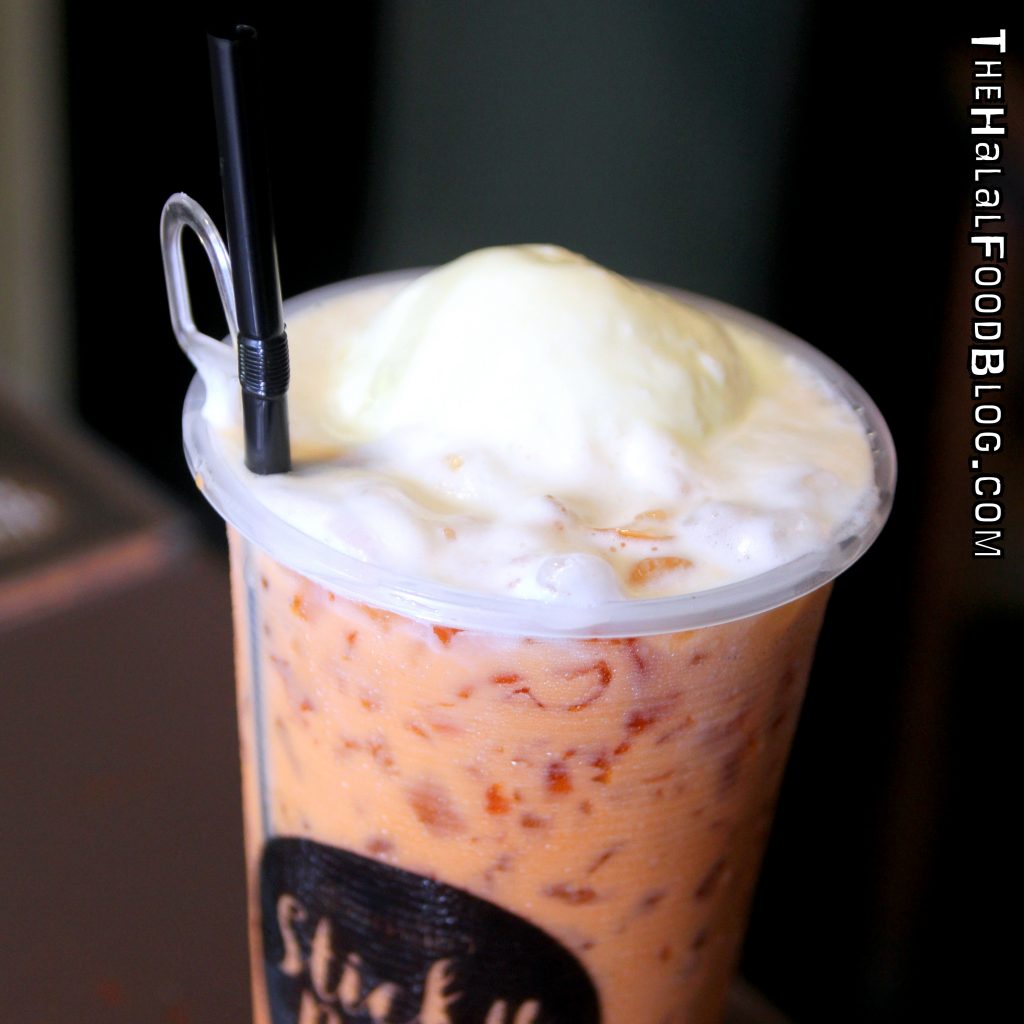 It's a cozy spot and great for chillaxing with some good Thai food. Not only is some of it really tasty but the prices are actually more than reasonable.
Definitely worth a visit and you can be sure we'll be back to try more dishes! Aroy mak mak!
(I've still got my eye on that Crispy Chicken Skin!!)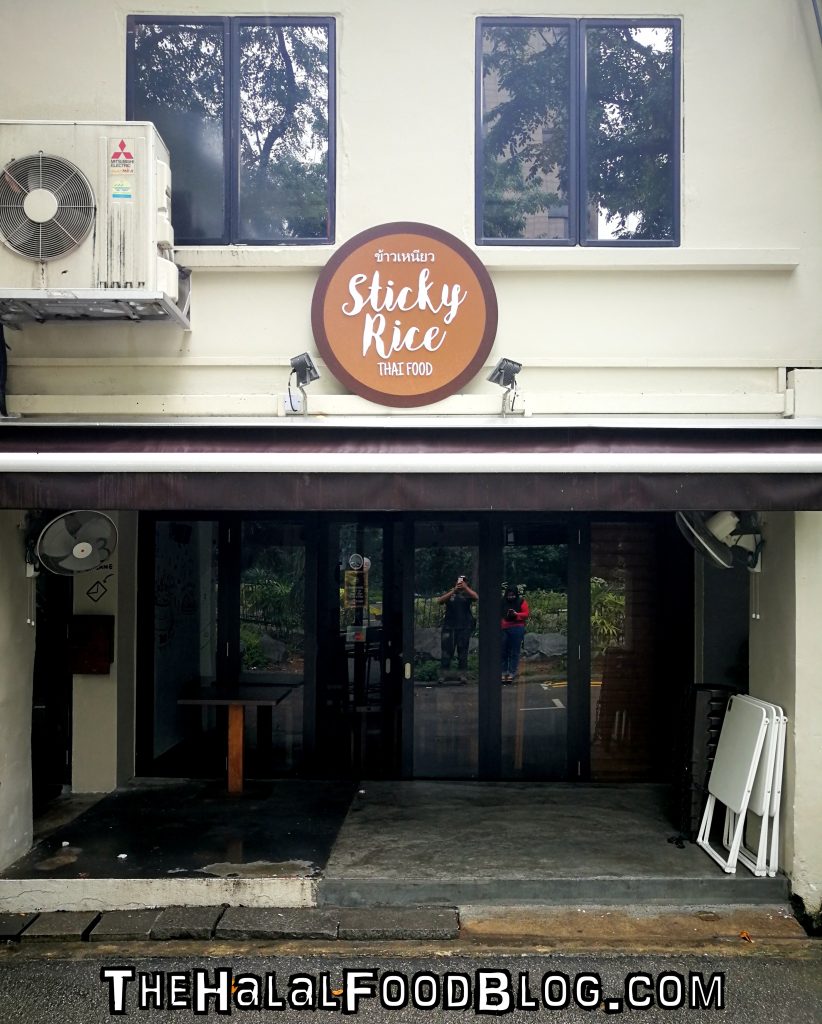 STICKY RICE
23 Bali Lane S 189859
Tel: 6294 0118
www.stickyrice.com.sg
Facebook: www.facebook.com/stickyricebalilane
Instagram: www.instagram.com/stickyricethai
Operating Hours:
Lunch – 12.00pm til 3.00pm Daily
Dinner – 6.00pm til 9.30pm Daily (closes at 10.30pm on Fridays and Saturdays)
Closed on Sundays
All information (including prices, availability of item on menu and Halal status of establishment) are accurate at the time of posting. All photos used in this site are property of The Halal Food Blog unless stated otherwise.