Springleaf Prata Place has give us some of the most creative prata variations in recent times. Over the past few years, we've enjoyed interesting dishes like The Ultimate Murtabak, the epic Murtaburger, the super popular Plaster Blaster and also last year's special SG50 creation – the Umami 50.
Well, this year, they came up with something that they actually had in mind for a very long time and with the craze still going strong, they've released another epic one – their very own Salted Egg Prawn Prata!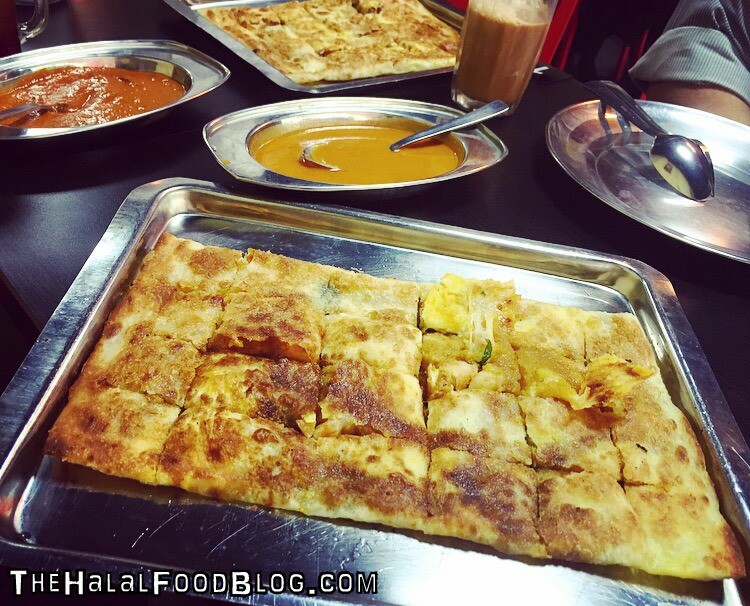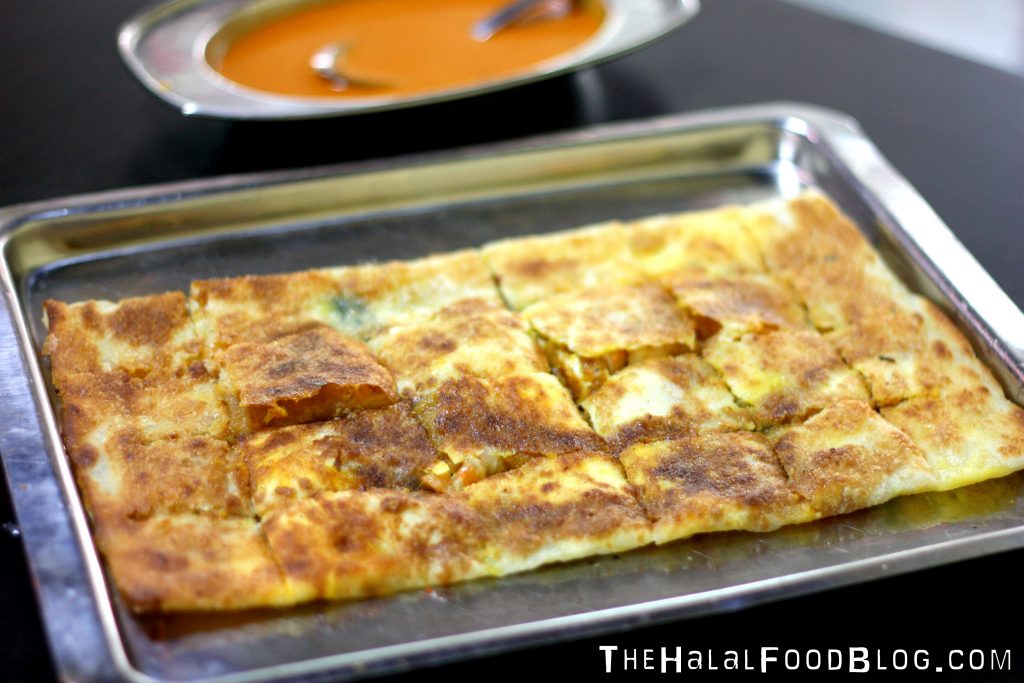 FUYOH! Now that's an XL-sized prata! If you ask us, it's like almost Murtabak size lah LOL so this is perfect for sharing or in fact you can even whack the whole thing on your own especially if you're a fan of Salted Egg dishes!
On the outside, you can't really tell much about the magical filling inside. You just see  nice golden brown layer of the prata (which is already appetizing on its own!) but don't worry you will eventually get to the treasure underneath!
So underneath that crispy outer layer of prata, you'll find a nice and thick layer of salted egg spread out nicely. Yeah, I know that a lot of you might be thinking of something that's like 'salted egg lava' or something a little bit 'wetter' but trust us – this is just as good and is packo full of that great salted egg flavour!
So besides the salted egg yolk, they've also got bits and pieces of prawns in there plus a little chili padi, curry leaves and just a touch of cheese in there. The salted egg yolk flavour is definitely the bomb here and the biggest salted egg yolk fans will surely be happy. If you cepat 'muak', then share with loved ones but just so you know – this was so power that we actually finished the whole thing! (And we had some other stuff too mind you)
They also serve the Salted Egg Prawn Prata with their usual signature curry but we totally enjoyed the Salted Egg Prawn Prata on its own!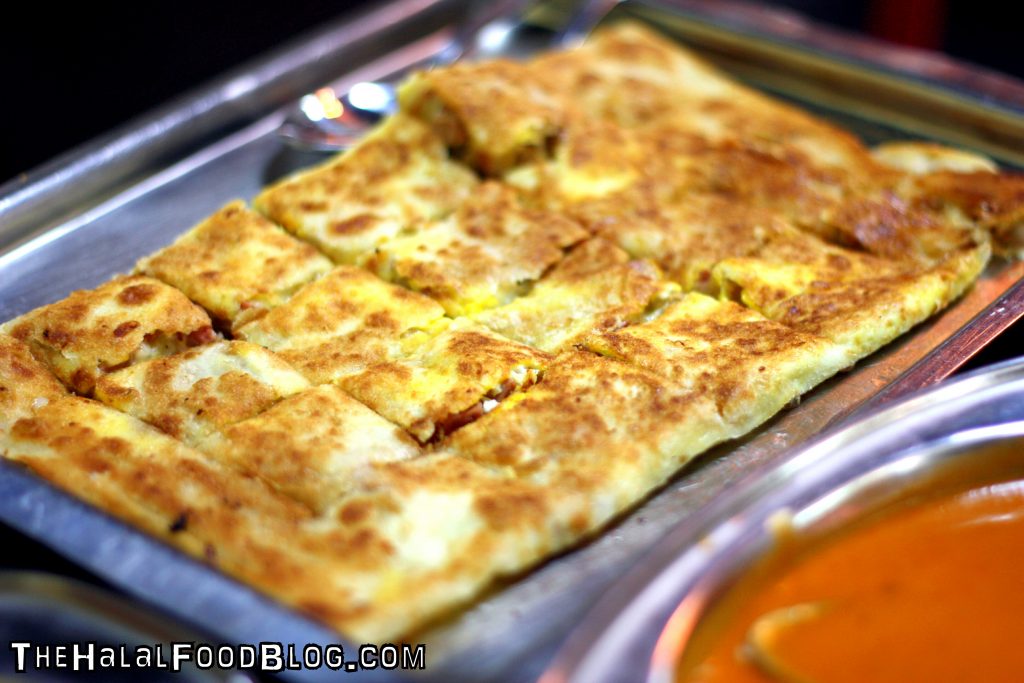 We'd tried all of their specialty pratas before but we missed out last year so since we were there, we decided to try the Umami 50 at once.
It's filled with chicken ham, chicken floss and some Japanese mayonnaise which gives this dish its signature name and flavour – Umami – which is that 5th taste, a cross between salty and sweet. It's tasty but we found it a little dry to be honest (maybe more mayo might be good!) but then again, we were having the Salted Egg Prawn Prata at the same time so #SaltedEggAnything kinda wins every time LOL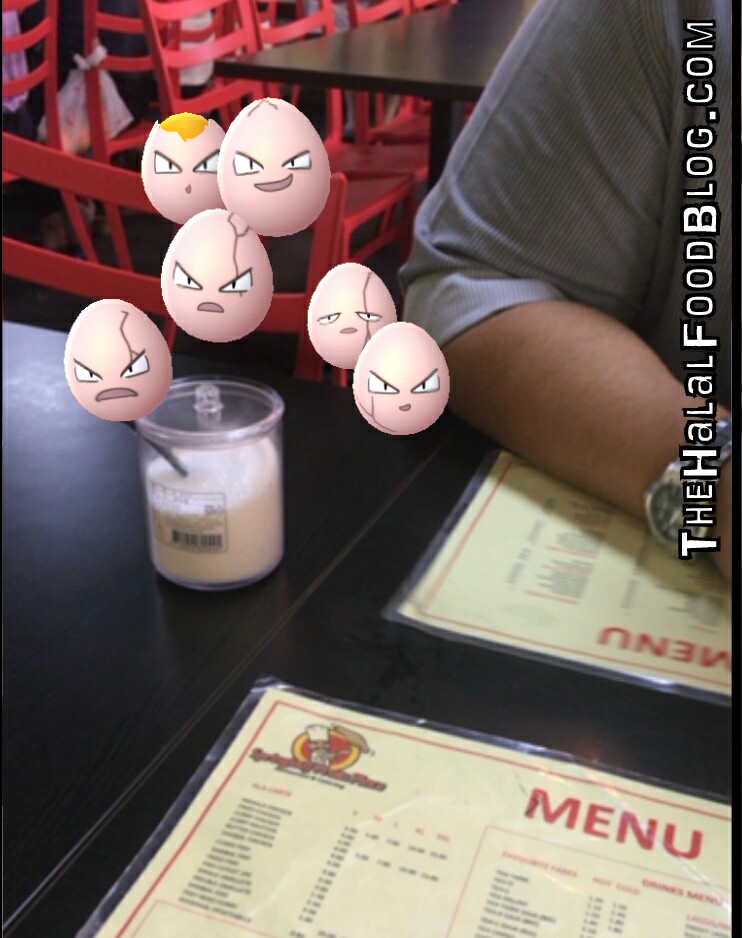 And in case anyone was wondering, the Springleaf Prata Place outlet at Jalan Tua Kong just so happens to be a direct Pokestop! And in a delicious twist of irony, we caught Exeggcute (the eggs Pokemon) there. And then they made Prata Telur out of it LOL
The Salted Egg Prawn Prata is available ONLY AT THE JALAN TUA KONG outlet until the end of August.
The great news – it will be AVAILABLE AT ALL OUTLETS FROM SEPTEMBER ONWARDS!
So satiate your Salted Egg cravings with something a little different.
If that's not your thing then they also have a great menu at Springleaf Prata Place with all kinds of prata and all the Goreng-Goreng dishes and Briyani also go (try the Lamb Shank Briyani!!)
57B Jalan Tua Kong
Tel: +65 86935393
www.theprataplace.com.sg
Facebook: www.facebook.com/realspringleafprataplace
Operating Hours:
7.00am til 12.00am Daily
All information (including prices, availability of item on menu and Halal status of establishment) are accurate at the time of posting. All photos used in this site are property of The Halal Food Blog unless stated otherwise.