JENG JENG JENG!!!
From the genius minds that brought us epic dishes like The Murtaburger, Plaster Blaster and the Salted Egg Prawn Prata comes another creation that's bound to get you salivating…
Springleaf Prata Place is proud to present to you… PRATA X ALFREDO!!
Let me tell you an honest truth – when we shot that video was the first time I tried the Prata X Alfredo… and since then, I have returned at least twice to have it again and again LOL #truestory
If you love Pasta Alfredo, then you're probably gonna love this Pasta Prata Alfredo!
They've got Rosemary Smoked Chicken, Fresh Button Mushrooms (FRESH makes a big diff!), Mozzarella cheese and that rich, creamy Alfredo sauce all wrapped inside a crisp prata. FUYOH!!
You've gotta try it to believe it folks!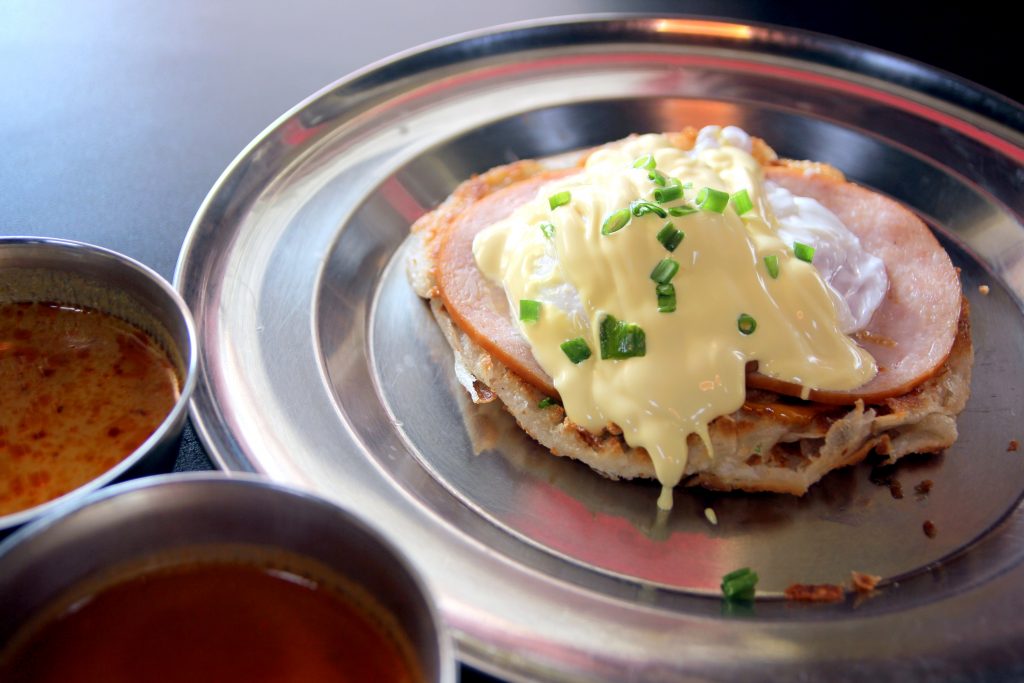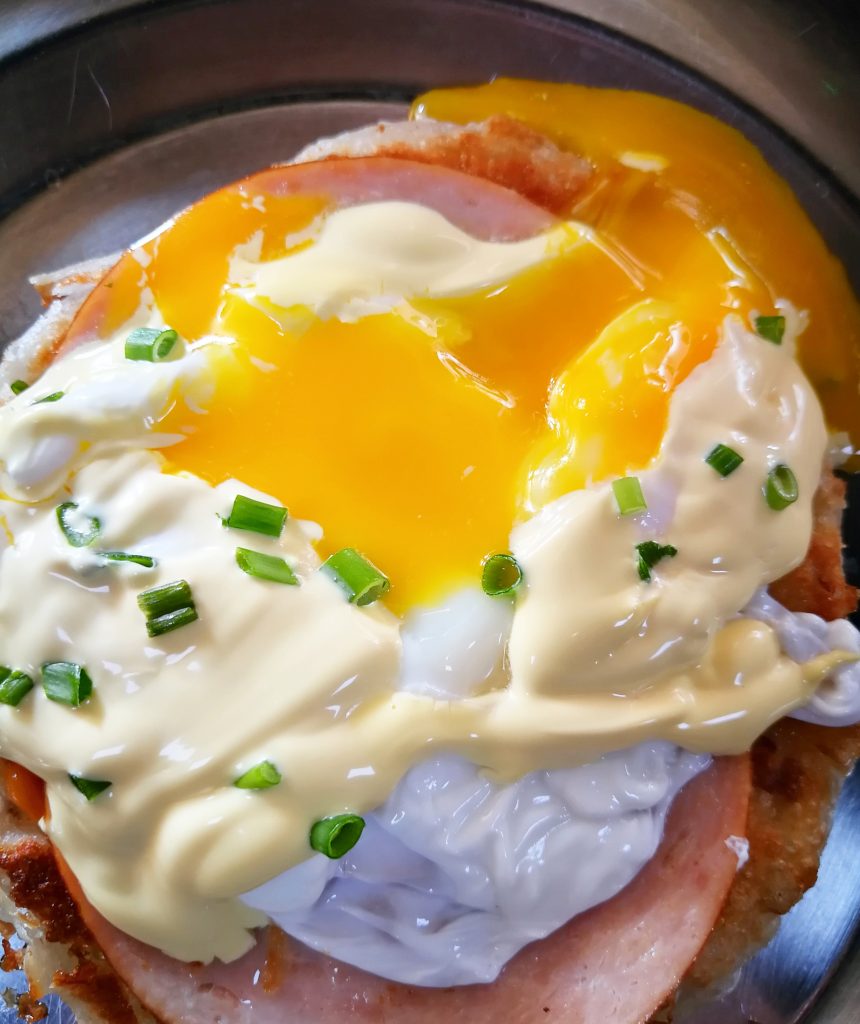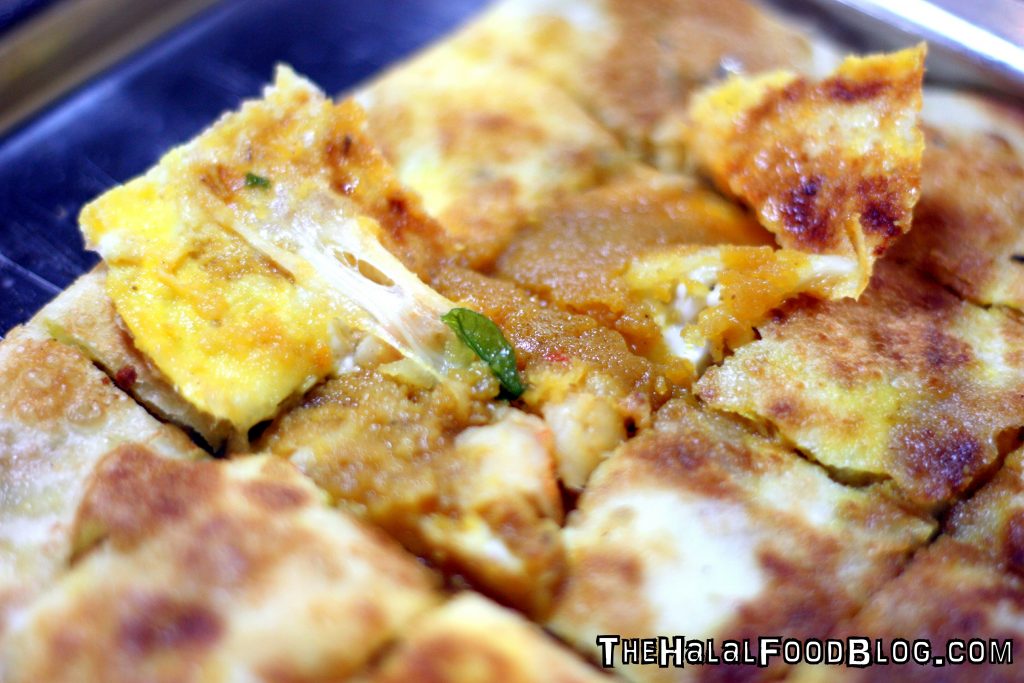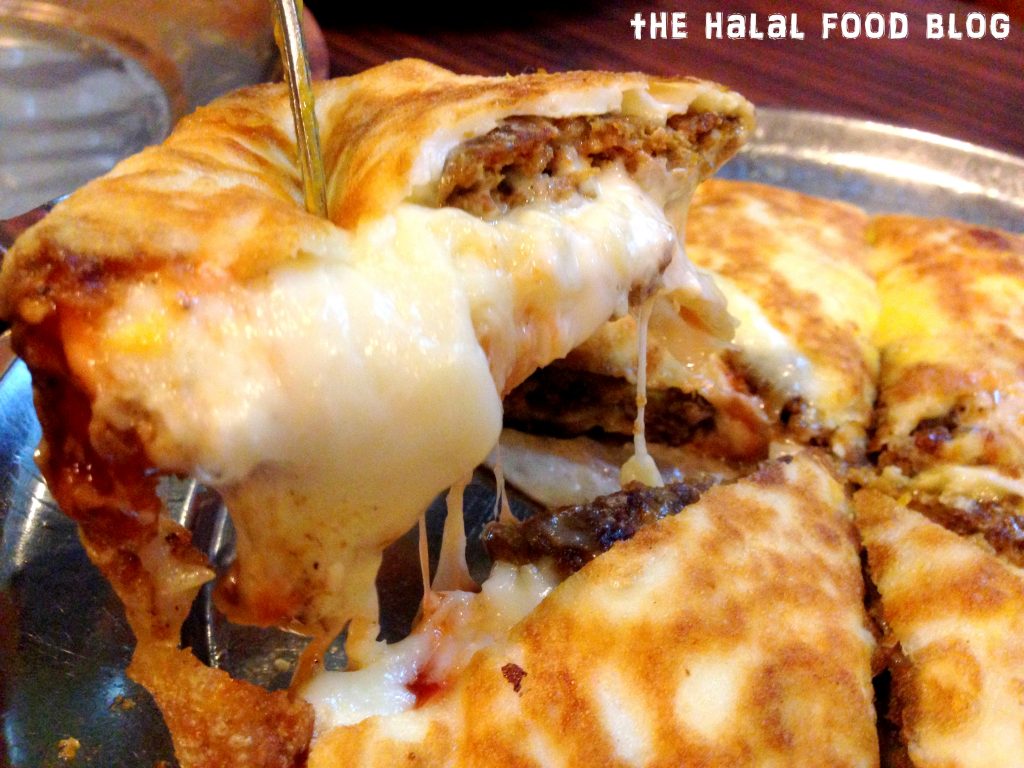 But you can still enjoy hot favourites like the Plaster Blaster, their take on the classic Eggs Benedict (which I call Prata Plaster v2.0), the Salted Egg Prawn Prata, the epic and famous Murtaburger, the Umami 50, the Ultimate Murtabak and plenty more too.
Prata not your thing (which seems quite impossible right…) also nor problem – they've got a full menu at Springleaf Prata Place including all your Goreng-Goreng favourites, Briyani (try the Lamb Shank Briyani!!) and even Fish Head Curry too!!
Available at all their 3 outlets islandwide! Read all about our previous makans there by clicking HERE!! Pssssst… they also deliver via foodpanda too!
There's something for everyone at Springleaf Prata Place so head down and enjoy!
**still thinking about that sedap giler Prata X Alfredo**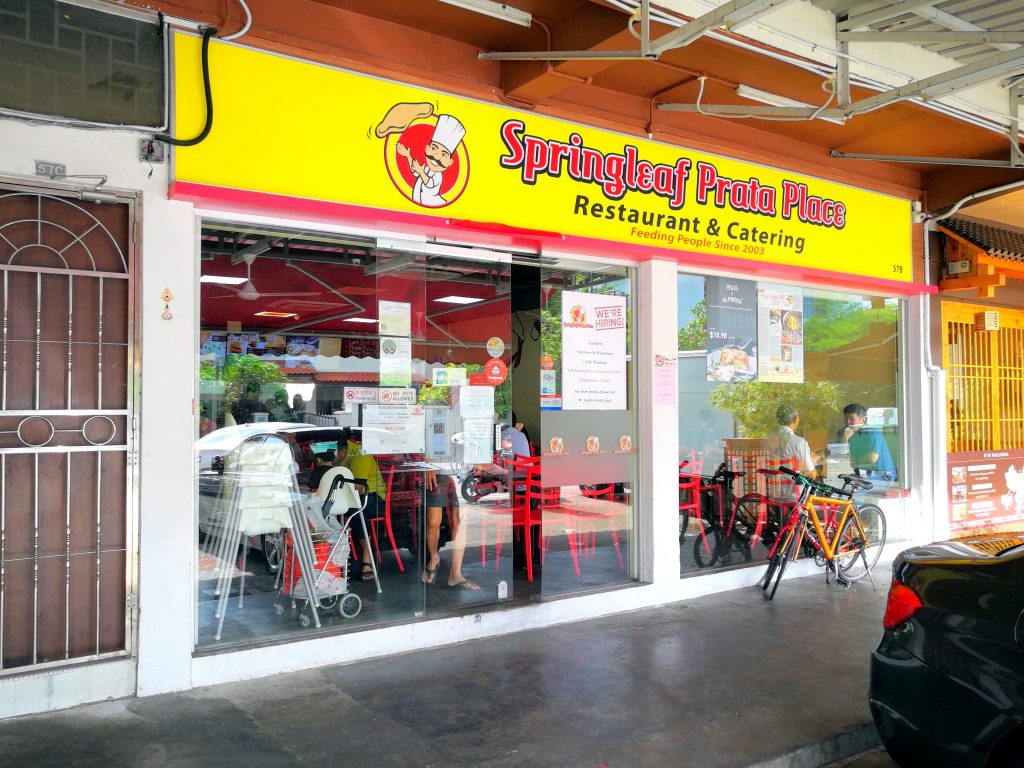 Springleaf Prata Place
www.spplace.com
www.facebook.com/realspringleafprataplace
Tua Kong Branch
57B Jalan Tua Kong Singapore 457253
Tel: 6636 2935, 8481 4083
Operating Hours: 8am to 12am
Springleaf Garden
1 Thong Soon Avenue. Singapore 787431
Tel: 6459 5670, 8119 2297
Operating Hours: 7am to 12am
The Rail Mall
396 Upper Bukit Timah Road Singapore 678048
Tel: 6493 2404, 9654 0711
Operating Hours: 8am to 12am
All information (including prices, availability of item on menu and Halal status of establishment) are accurate at the time of posting. All photos used in this site are property of The Halal Food Blog unless stated otherwise.