I know a lot of you are probably going "What took you so long to post about this place???" right about now…
Well, we've actually visited so many times and I really don't know what took us so long but the time is now and we're posting it at long last!!
Imagine this. A nice hearty bowl of soup. Mutton Soup. AKA Sop Kambing.
One of the most beloved dishes here in Singapore and when you ask someone where is the place to have Sop Kambing, I'm willing to bet that 8 out of 10 people will say "Boon Keng".
Well, you might come across a few stalls offering you a bowl of Mutton Soup when you get to Boon Keng Market Food Centre but look for the green sign and the green bowls and you can't go wrong.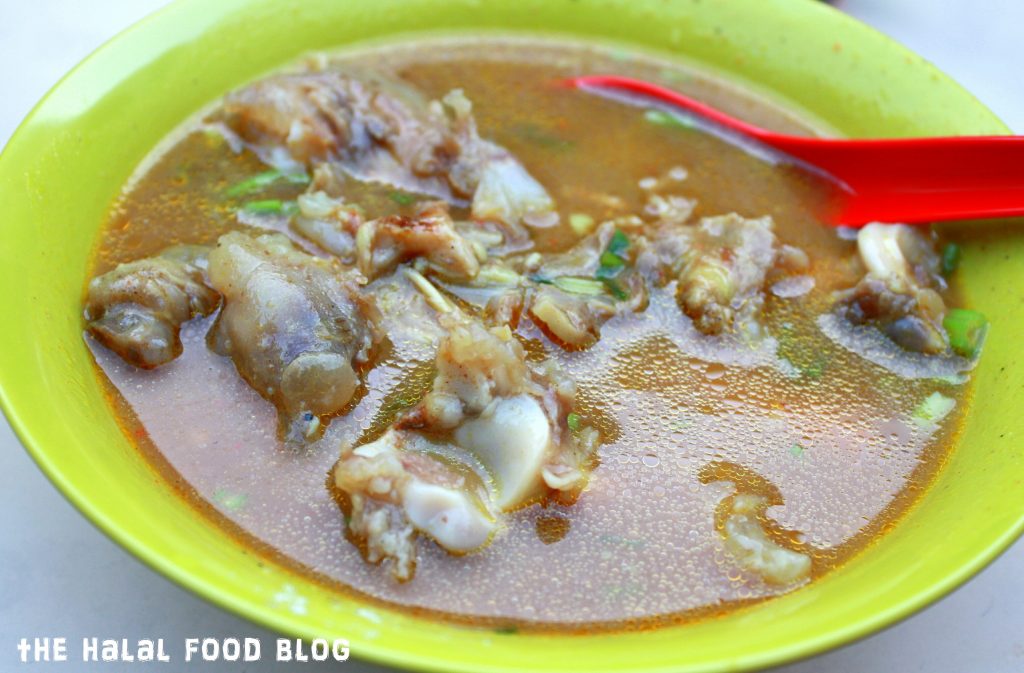 There are quite a few different types of Sop Kambing for you to choose from. Yeah the soup is standard serving but it's what INSIDE the soup that you need to choose. And it can be quite… errrr… interesting!
The bowl in the picture above is Kaki aka the feet or hooves of the sheep. It's basically smaller versions of the types of bones you might get when you have Sup Tulang for example. Nice and sinewy and a chance to suck out some marrow is probably what makes this so enjoyable for some people.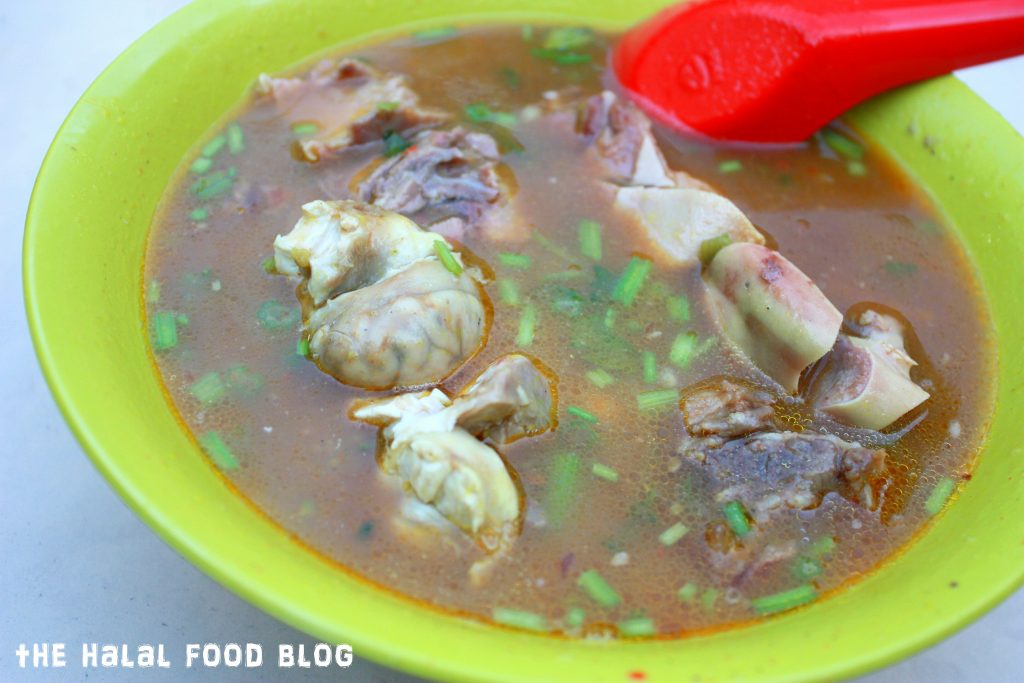 Now is something I wouldn't personally have but I know of a few people who absolutely love it (including our very own Yana). Yes that's right I'm talking about the Lidah aka Tongue and Otak aka Brain.
You can actually see the brain on the left and the tongue (cut up) on the left in the bowl there!
I guess this is for those who are either more adventurous or more old-school. After all, we've been eating all kinds of animal parts so this actually should come as no surprise. And I've heard that this is not only diffcult to find but also pretty difficult to cook properly and the experts tell me that this is the bomb!
You can also choose the Rusuk aka Ribs or even Spare Parts if that's your thing.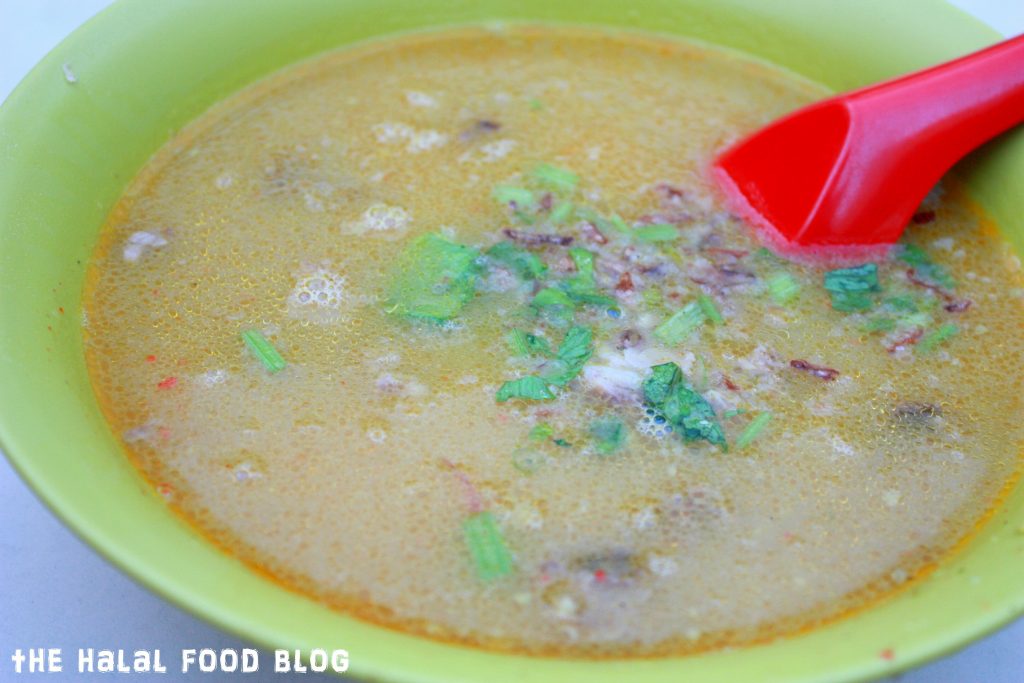 I'm a simple guy or a not-so-adventurous guy depending on how you look at it. So I always opt for just a nice big bowl of soup and meat. Nothing quite as hearty as a bowl of soup and mutton am I right? That oughta warm you up real nice too.
The soup is very very tasty and has a great meaty flavour to it. There must be some special mix of spices that go into this because it's just the right amount of oomph without going overboard but still keeps the normally game-y mutton at just the right levels too. And they keep this big pot of broth on perpetual heat so you know it's gonna be potent!

But of course, you can always adjust accordingly with the kicap (dark soy sauce) and pepper that is provided.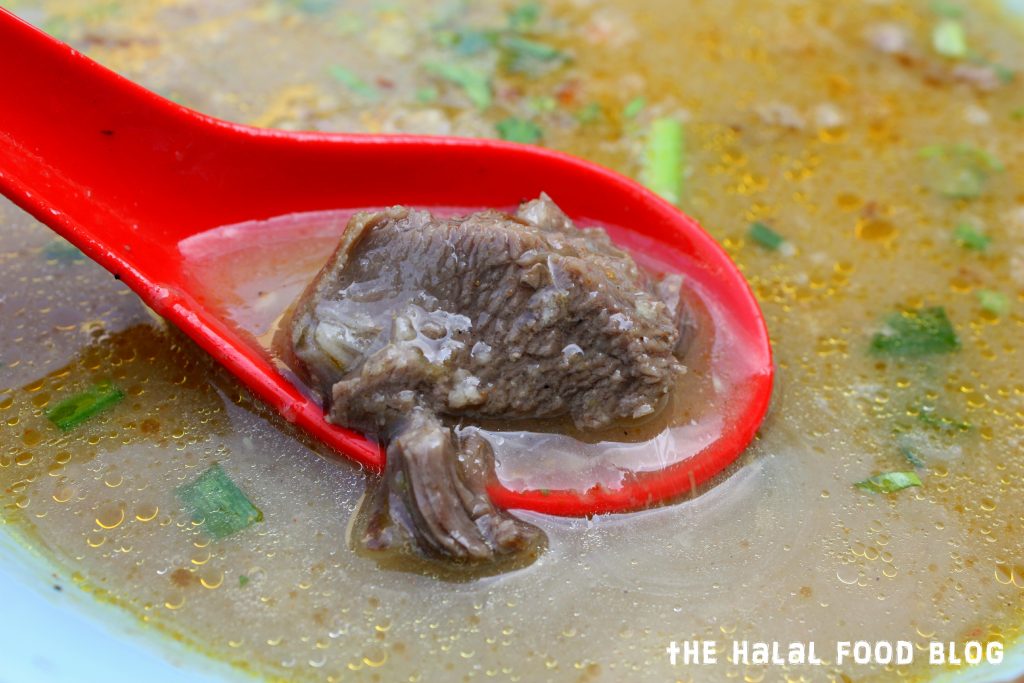 Pretty decent sized chunks of mutton soak in the broth awaiting for you to devour them. Really tender meat and you'll have a few with urat and the lot so it's a nice mix of textures in there. Soak up the soup with the bread there and make it a complete bite with the meat!
But here are some tips for you to maximize your Sop Kambing experience.

Tip #1
They will offer you bread when you buy your soup. It's normally one serving of bred per bowl of soup (as shown above) and it costs $0.50 per serving. This is actually just nice for 1 person to enjoy their bowl of soup.
But if you're there with a large group or your the type who needs a lot of bread, don't buy the bread from the Soup Kambing shop. Just tell them you don't want it and they won't force you or charge you for it. Instead, there's a shop in the row just behind the Soup Kambing stall. It sells all kinds of things including French Loaf aka Roti Perancis! It's like $1.00 for a whole loaf the last time we went and they can even toast it for you too!
Tip #2
If you're enjoying your soup but it's running a little low, approach the stall for a free top-up of the soup!
That's right. Meat all this of course gotta pay but you can get free flow of the soup! But of course don't overdo it lah once or twice I think should be okay (and you should be quite full by then). Don't buy one bowl and share among 5 people and refill 10 times that one a bit too much LOL
Tip #3
Don't be afraid to mix it up. A bowl of soup plus whatever meat or mutton parts you desire are attainable. Just tell the stall what you'd like and they mix up a bowl for you. They also have small, medium and large serving sizes (costing between $5.50 to $15.00) so no need to worry.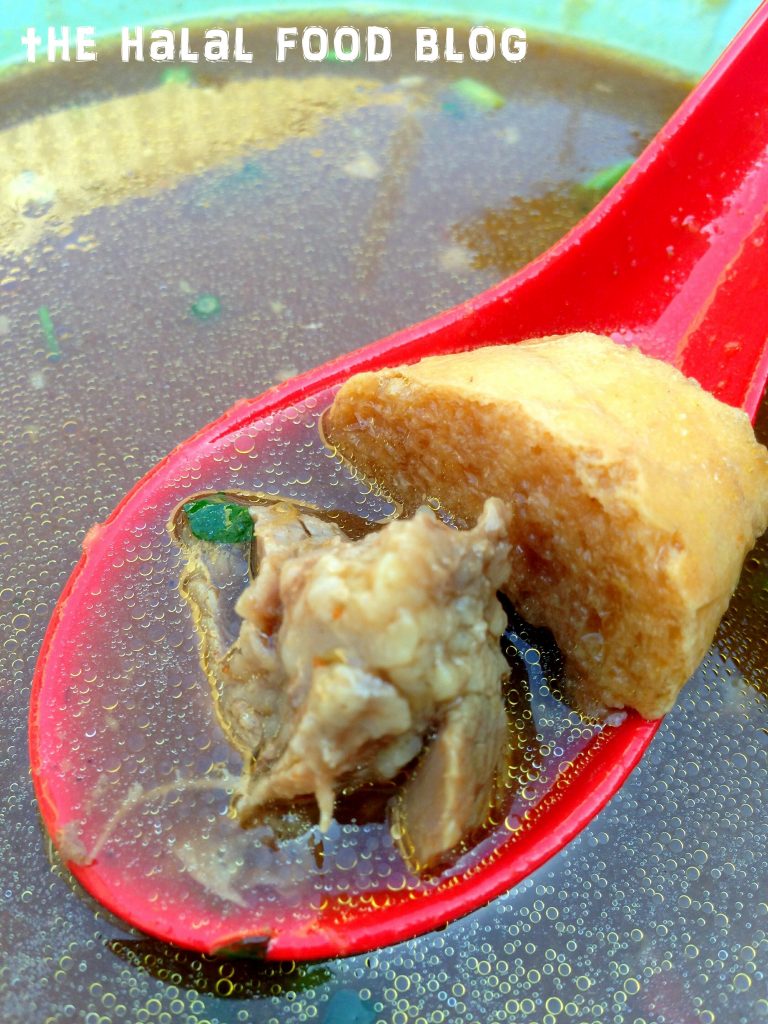 Adam's Verdict:
Sup Kambing (Isi) 4/5

Maryah's Verdict:
Sup Kambing (Kaki) 4/5

Yana's Verdict:
Sup Kambing (Lidah + Otak) 4.5/5

Mum's Verdict:
Sup Kambing (Kaki) 4/5
Dad's Verdict:
Sup Kambing (Kaki) 3/5
Whatever you choose, the star of the dish is definitely the rich broth so enjoy the soup!
Until someone points me in the direction of another contender for Sop Kambing, this is the place we will head to.
PS don't forget to refill! LOL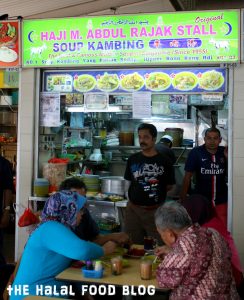 Soup Kambing Haji M. Abdul Razak
Upper Boon Keng Road Market and Food Centre #01-03
Blk 17 Upper Boon Keng Road
Operating Hours:
11.00am til 11.30pm Daily
Closed on Tuesdays