We get PLENTY of emails from our beloved readers to ask for recommendations for makan places from time to time. In fact, quite a large number of those emails are actually from people overseas who might be visiting our fantastic little island and want some tips on where they can go to find some makan while they're here.
We always try to help as best as we can with information based on where they will be staying etc but I guess that's only useful up to a certain point. If only we could physically bring them on a food tour right???
Well, unfortunately you actually have to be trained and certified to be a tour guide in Singapore and that's why it's a good thing there are companies that do in fact organize food tours including one right in the heart of the Geylang Serai! So here's a shout-out to SingaBites who invited us for a bit of a walkabout one morning.
So our Geylang Serai tour stated bright and early. We met up with our guide Kathy at one of the iconic landmarks in Geylang Serai – the famous Geylang Serai Market!
For more than 50 years, the Geylang Serai Market has been the gathering point for people from all over, regardless of race or background, to gather a wide array of ingredients and supplies for cooking up all those delicacies we are so familiar with. But if you have always wanted to know more about the background and even some of the more interesting things being sold here, this tour has some pretty interesting snippets of info! So whether you're a tourist or even a local, you'll definitely learn quite a bit about this landmark.
Besides the wet market, there's also a whole hawker centre where some of the BEST food can be found! Something for everyone and definitely spoiled for choice! So after our walk around the wet market, we settled down for a bit of food.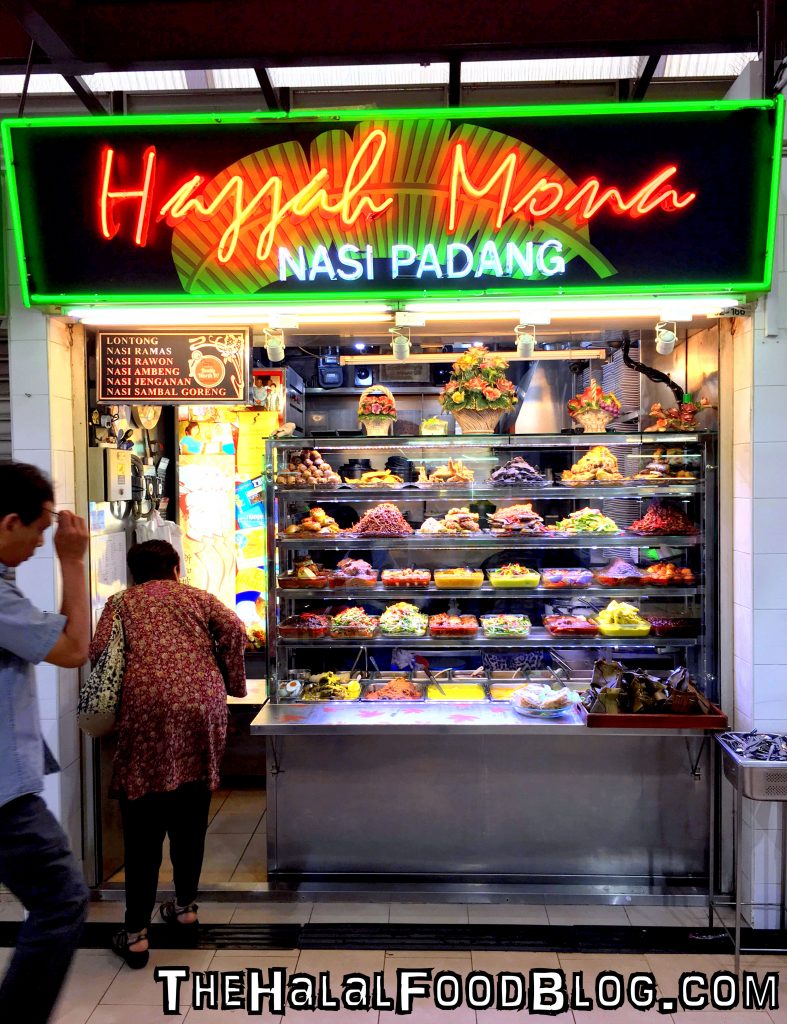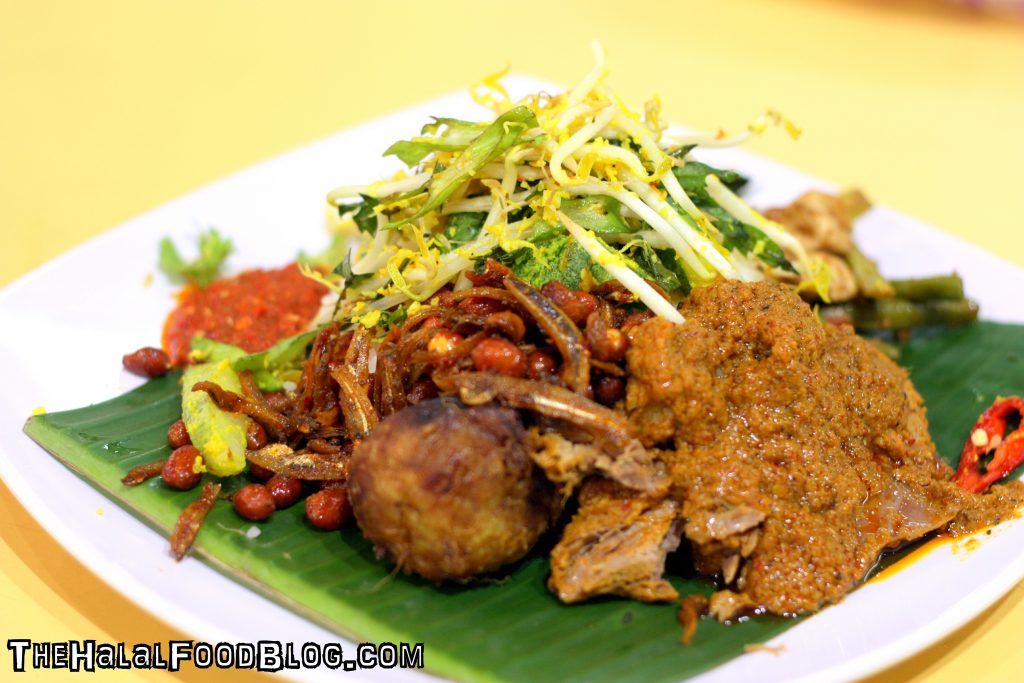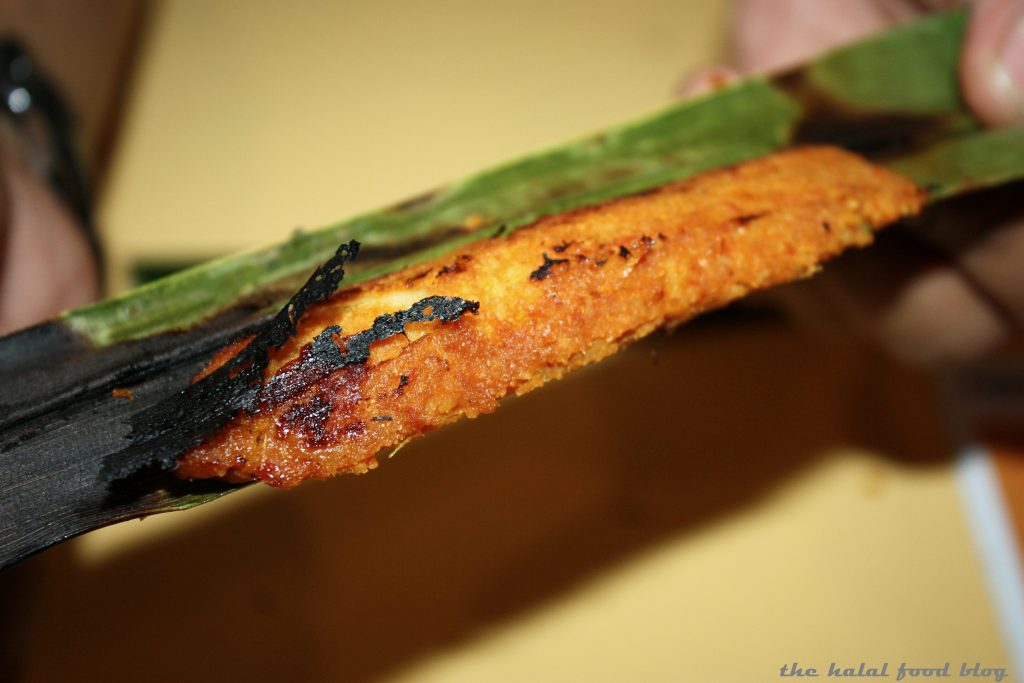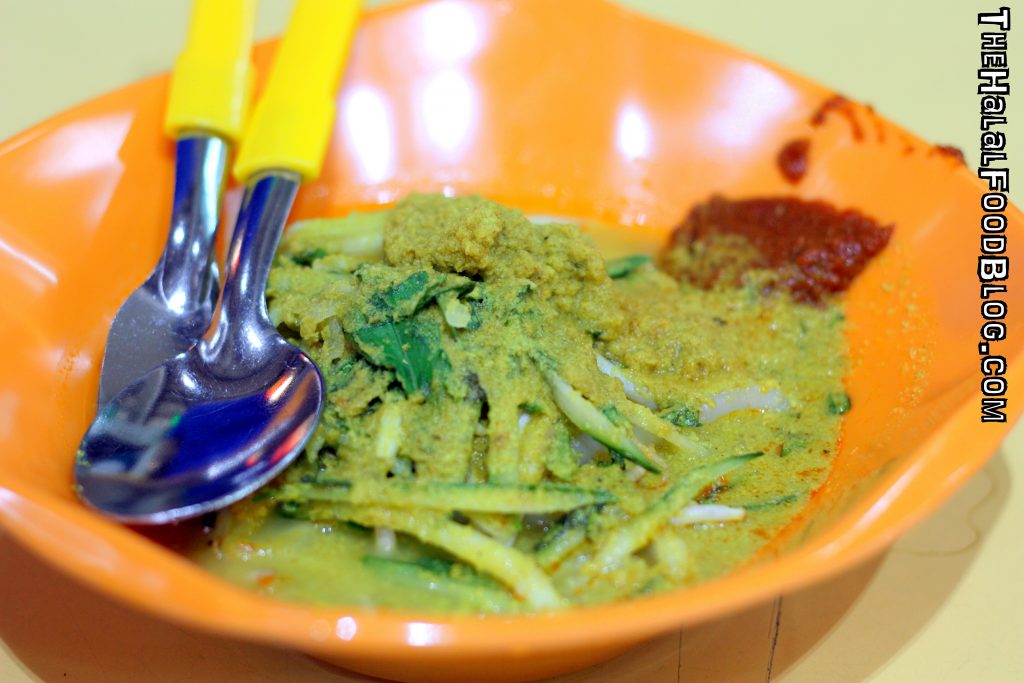 As you can see, we had quite a hearty brunch! LOL
Nasi Ambeng with all the usual suspects really went down well and so did the Laksa Siglap and Satay too! We also had an interesting chat over brunch too – telling stories of makan and learning a thing or two from each other.
In case you were wondering, you can actually tell the guide if you have a preference when it comes to the food. So if you have an allergy or can't take a certain type of food, just tell your friendly guide!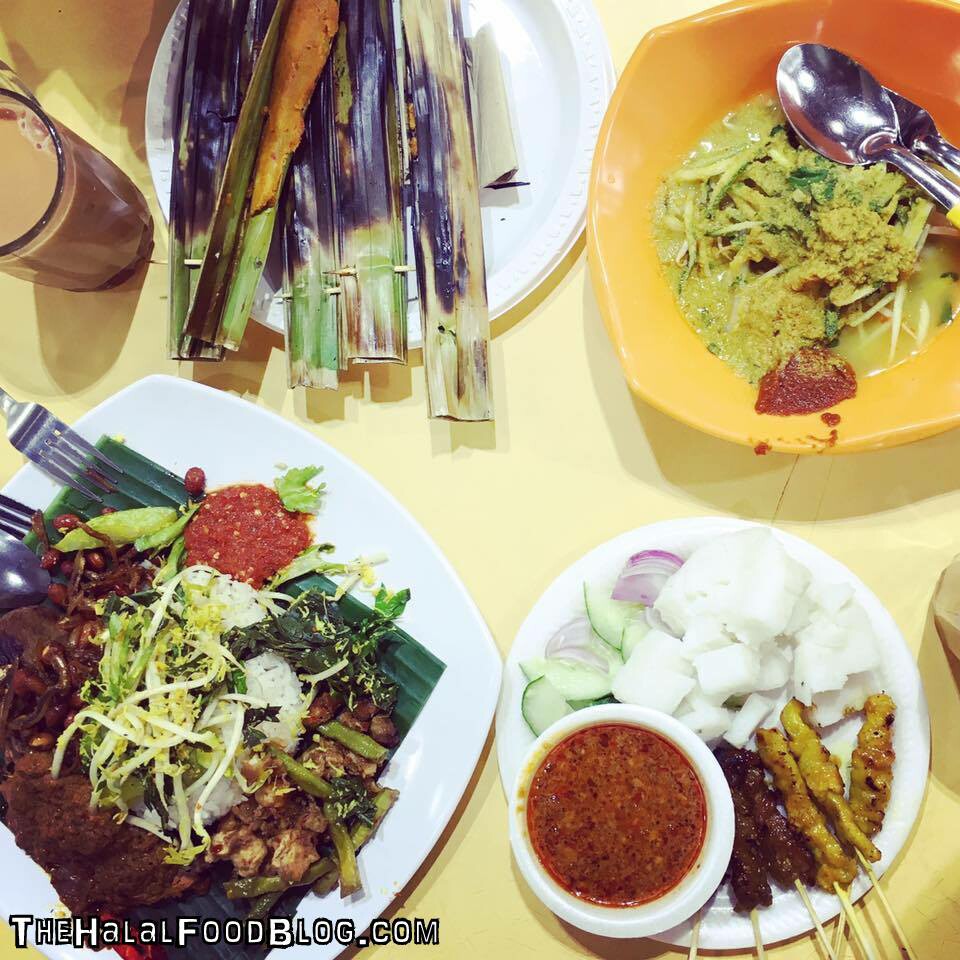 After brunch, we definitely needed to walk off that big meal for sure LOL so onwards we ventured away from the Geylang Serai Market into the surrounding neighbourhood.
So we strolled around Haig Road, soaking in the sights and the stories of how it used to be in the area in the olden days and how much has progressed since then. We visited a Spice Garden behind Darul Arqam, learned about the history of the area and even grabbed a snack of Cempedak Goreng on the way too.
We then headed to Joo Chiat to visit a local Popiah skin shop before settling down for another meal to end the tour.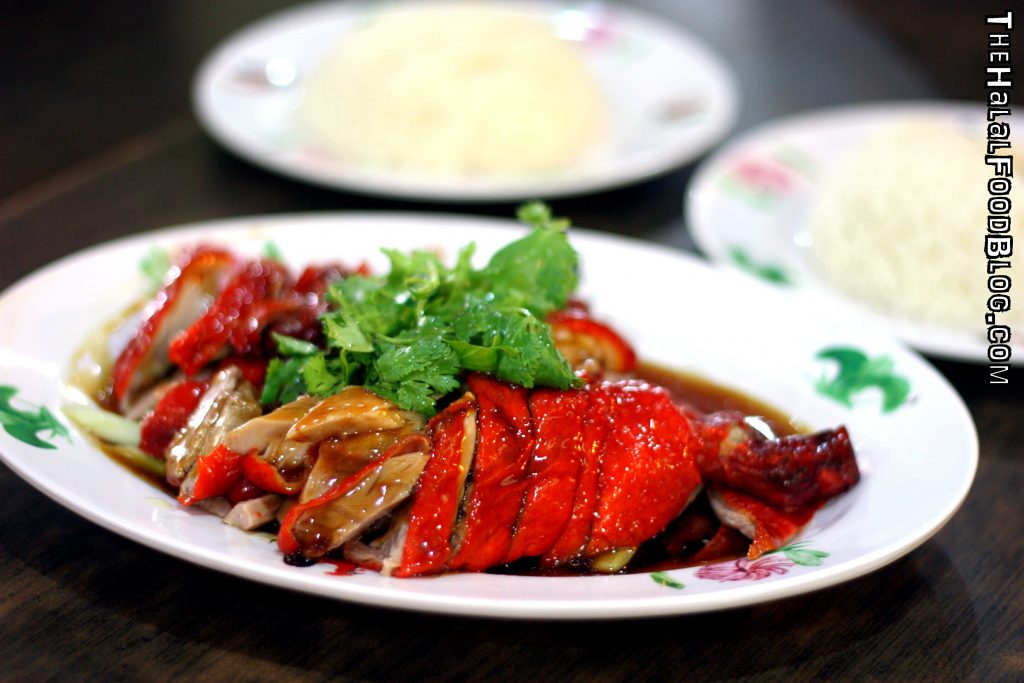 Last but definitely not least was a meal at Evertop. We were still pretty full after the feast at Geylang Serai Market so we settled om something small… Okay lah so it's not that small after all – Duck Rice! LOL
Evertop is famous for their Chicken Rice of course but there are also other options for s final stop before calling it a day. Most important thing is that your tummies are full and your experience was good and informational!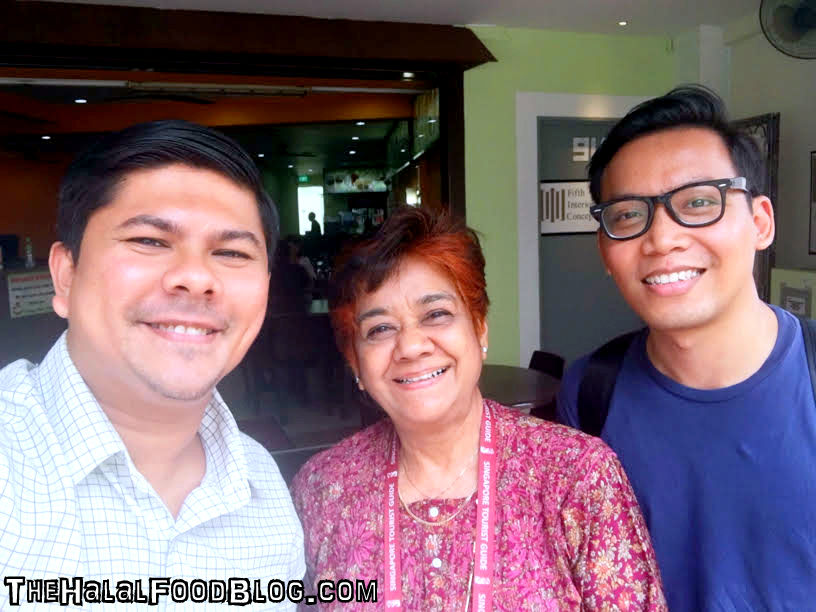 There's a photo of me along with our guide, Kathy and also someone you all know as – The Halal Eater!
We had a great time on the tour and definitely learned a lot from our guide.
SingaBites actually has plenty of options for tours. They've got a Katong tour, Chinatown tour, Little India tour and even a tour for Herbal and Health Foods too! We obviously went for the Geylang Serai tour because all the food on this tour is Halal plus it definitely gives us a chance to learn more about our culture and heritage too.
Most of the tours from SingaBites are priced between $85-$120 per person and the tours last about 3 hours each. If you'd like a customized tour, speak to SingaBites and see what can be arranged!
Special thanks to the SingaBites Team for the experience!
www.singabites.com
All information (including prices, availability of item on menu and Halal status of establishment) are accurate at the time of posting. All photos used in this site are property of The Halal Food Blog unless stated otherwise.