SilkAir has always been known for its impeccable standards and for being the carrier of choice to our neighbouring countries. After all, as the regional wing of Singapore Airlines, SilkAir has come a long way since its inception in the early 90s.
It's been awhile since we've had the chance to fly out for a holiday now that I think about it. In fact, the last time we flew on SilkAir was on our honeymoon where my Darling Wife and I caught a SilkAir flight back from Bandung to Singapore! I remember the flight being smooth and the service being excellent.
Well, we can now expect and even better experience on-board with the new All-Time Favourites menu available for Business class travellers on selected SilkAir flights.
So the premise is simple – to provide SilkAir's premium travellers in Business class more options when it comes to their in-flight meals. So if you're travelling in Business class on a flight with a duration of at least 3 hours (that's 24 destinations on SilkAir's current network), you can take your pick of 20 dishes (including 5 Halal ones).
We were honoured to be invited to the launch of the All-Time Favourites menu hosted by SilkAir.
And of course, we were there to learn more about the Halal option in this exciting new feature of the airline.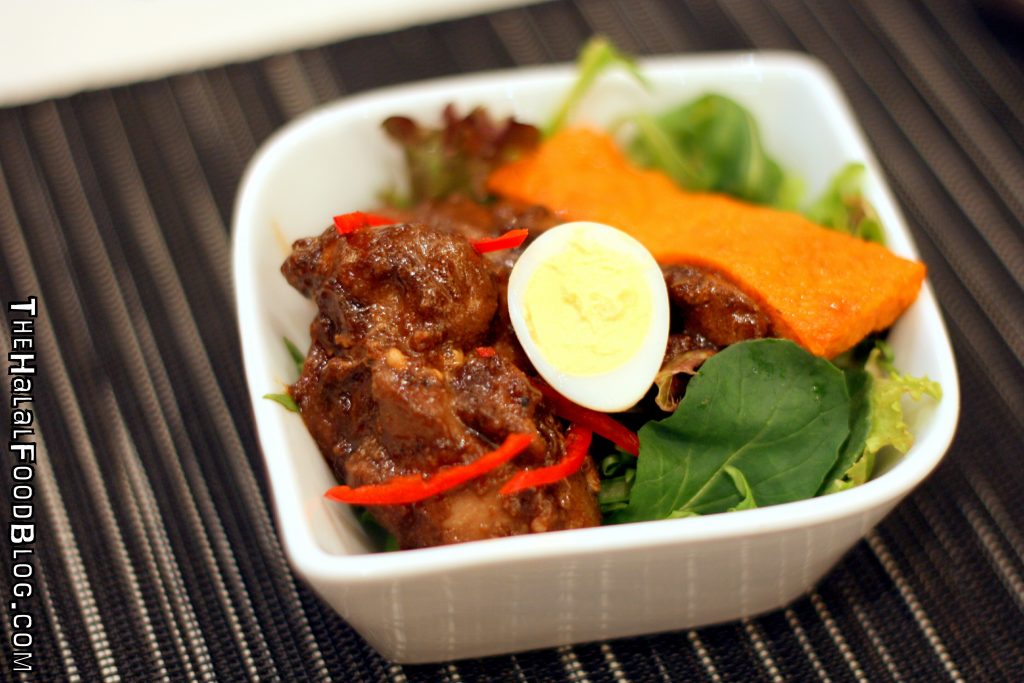 The event we attended included a tour of the catering area where we learned more about and even experienced first-hand how much hard work goes into preparing the meals that we enjoy up the air when we fly! And trust me – it may seem like something that's so simple but so much more goes into it than we know!
As we took a tour of the SATS facility (that is SUPER HUGE), I suddenly realized that so much time and effort went into packing these meals. From preparation to cooking to storage – a lot of people did a lot of work to make sure we have quality and tasty meals on our flights.
In fact, did you know that SATS facility we visited produces an average of more than 30,000 meals a day? They make everything there! From their own breads to the very own Chocolate! Even the (seemingly) simple starter dish we had of Rendang Ayam went through a lot before it finally reached us.
I guess what I am trying to say is – I will never take an in-flight meal for granted ever again LOL
Okay back to the makan!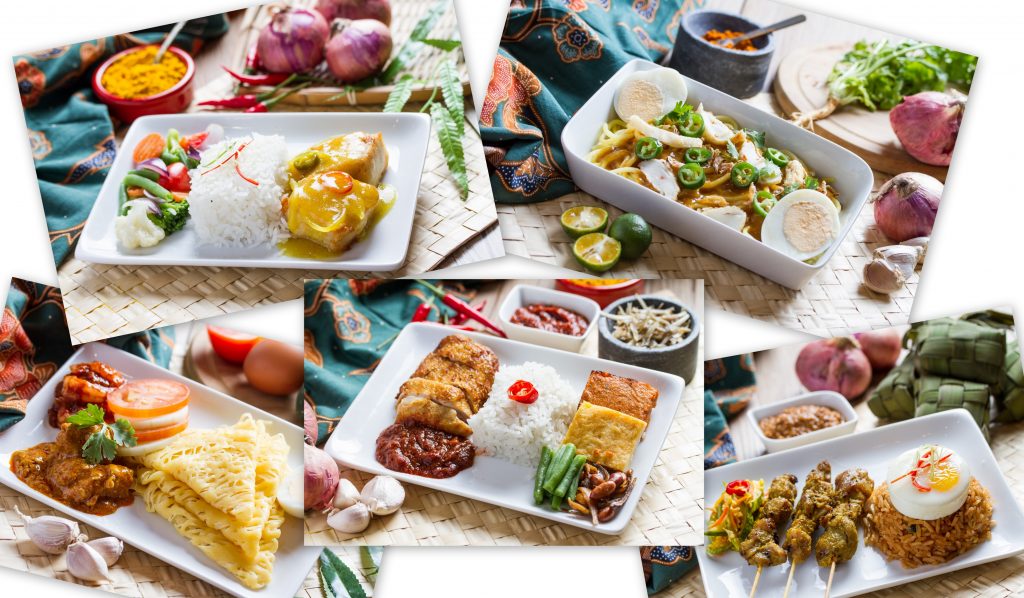 The new All-Time Favourites menu has a wide array of dishes ranging from Western, Oriental, Indian and Muslim. The Muslim selection consists of 5 favourites that were carefully selected after a long process and are prepared in a Halal-certified kitchen at the SATS facility.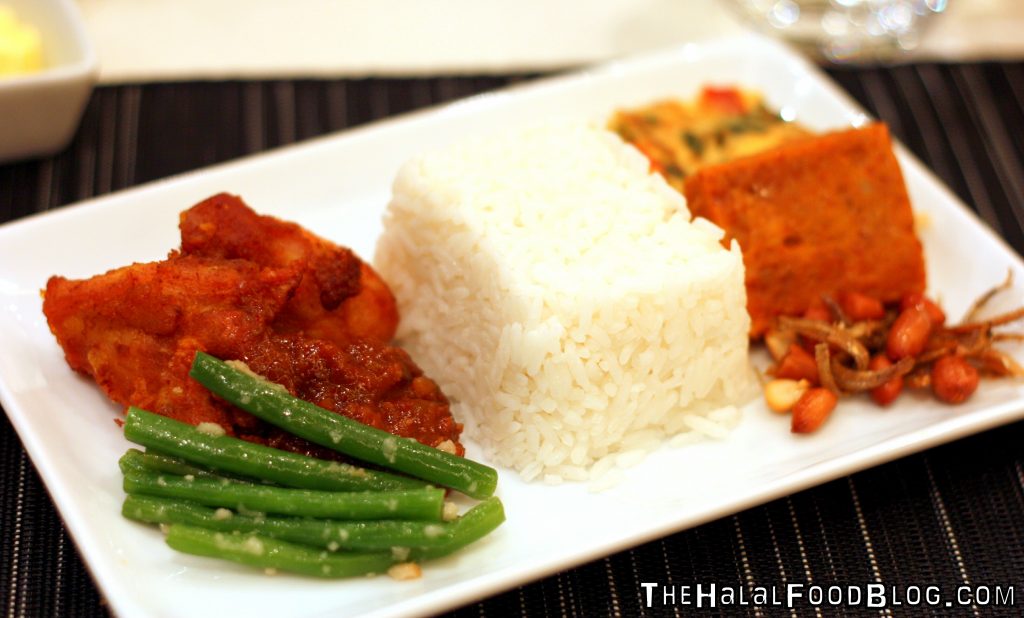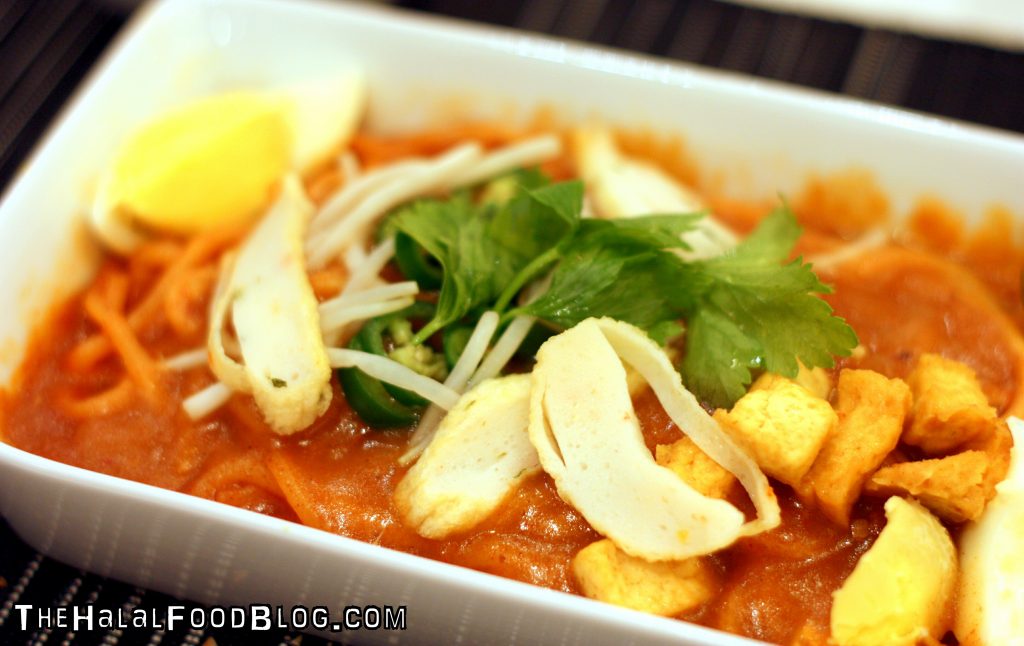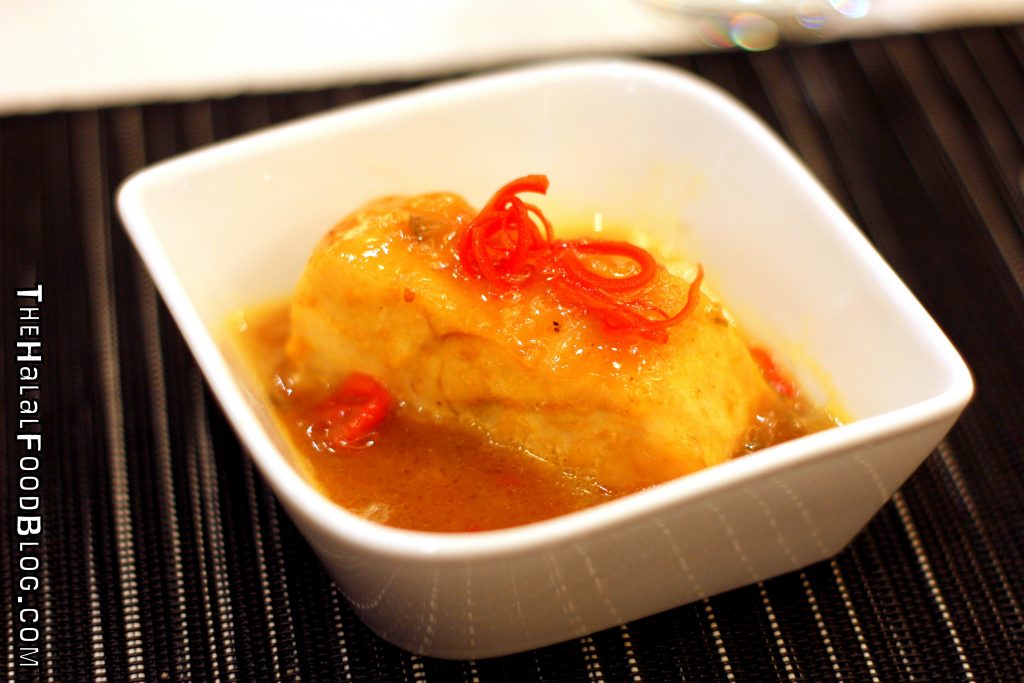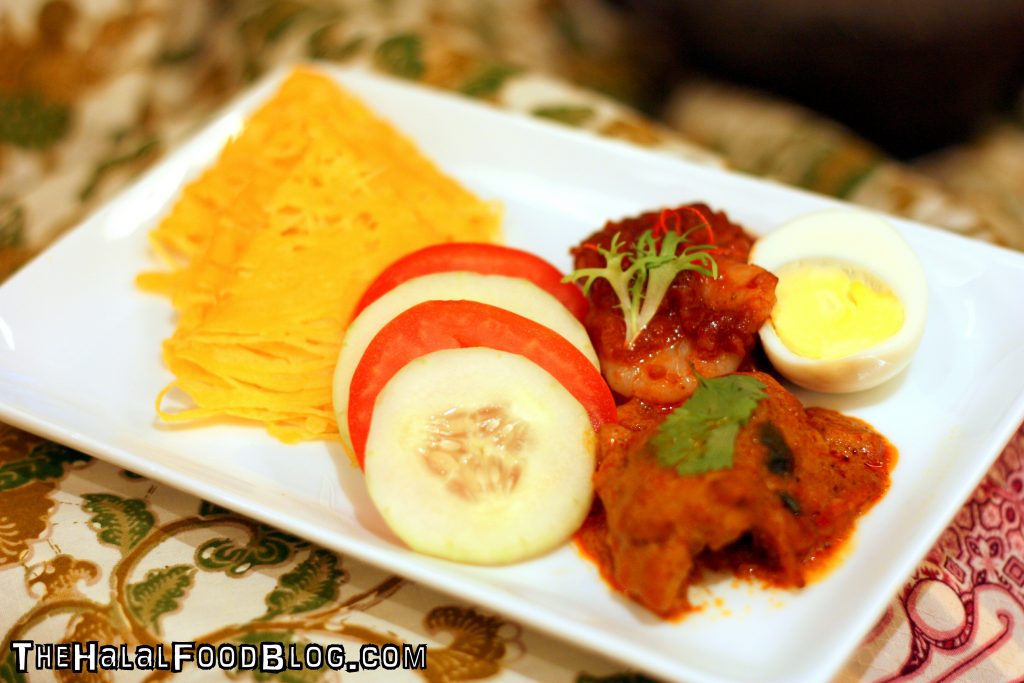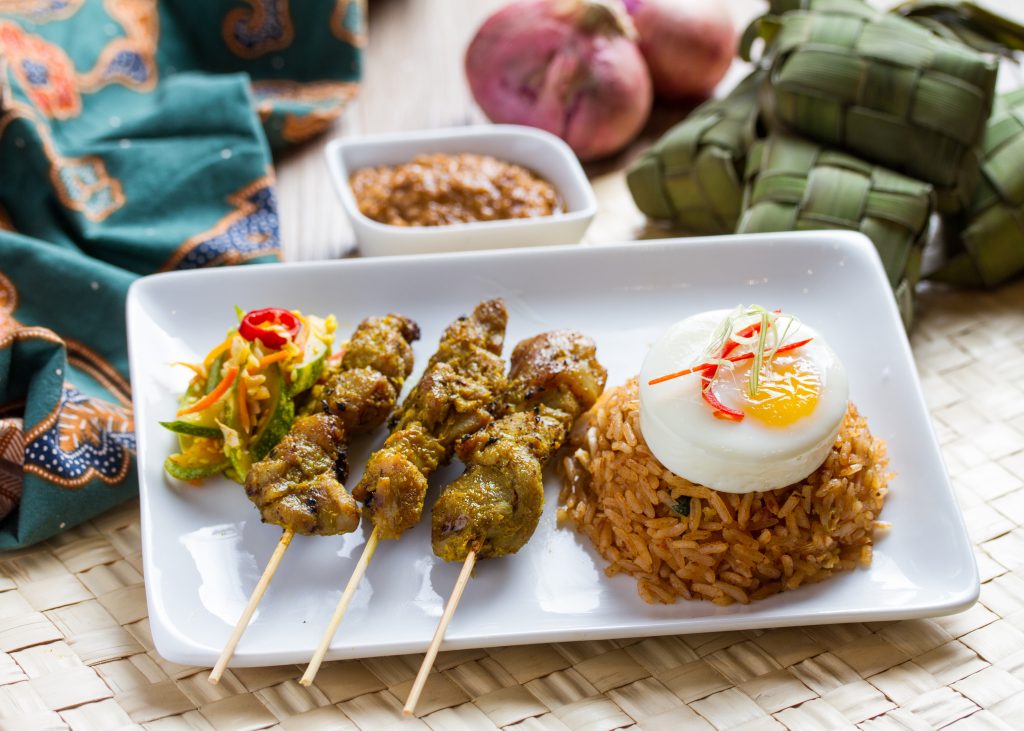 So imagine this. You've had such a great holiday and the day has finally come to go home. You board your SilkAir flight back to Singapore. After all the tasty local food you've had during your holiday, wouldn't it be great to have some familiar Singaporean flavours on the way home?
Well, the All-Time Favourites menu definitely has this in mind with its selection of dishes.
The 5 Muslim dishes are definitely ones we know well and would definitely savour for sure.
Nasi Lemak, Roti Jala, Mee Rebus Ikan Assam and Nasi Goreng are definitely dishes I would love to accompany me to start my holiday and also on my journey back to my beloved homeland. The flavours were authentic and bold and will definitely enhance the already great experience on-board SilkAir.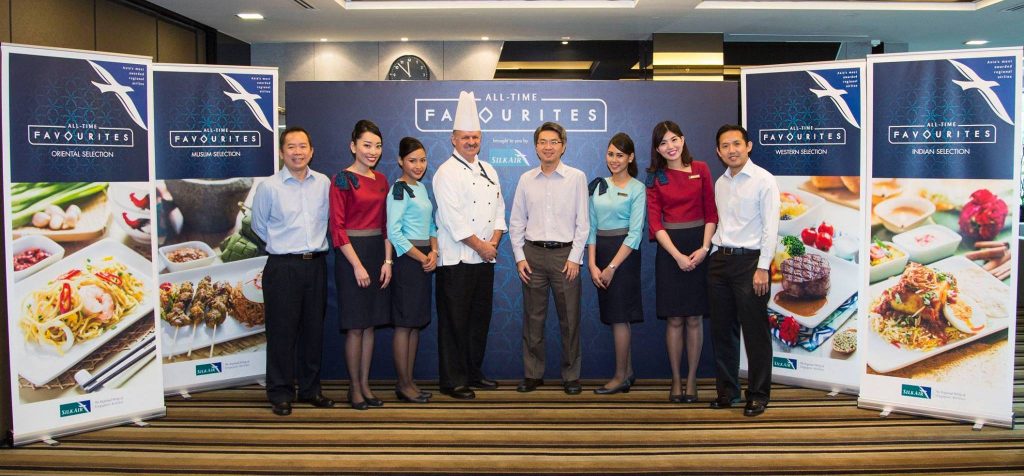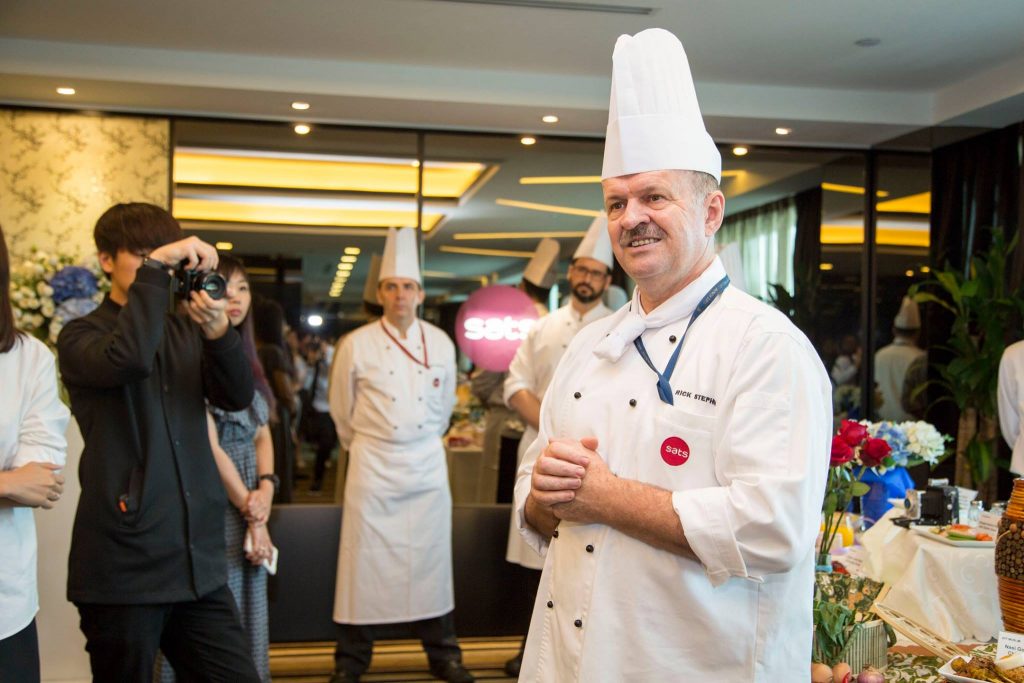 We had the pleasure of meeting SilkAir CEO Mr Foo Chai Woo and the team of specialist chefs who not only executed their dishes with finesse but also undertook a rigorous selection process where only the best of the best dished made the cut for what is now known as the SilkAir All-Time Favourites.
Quite curious to know what were the other dishes that were being considered actually 😛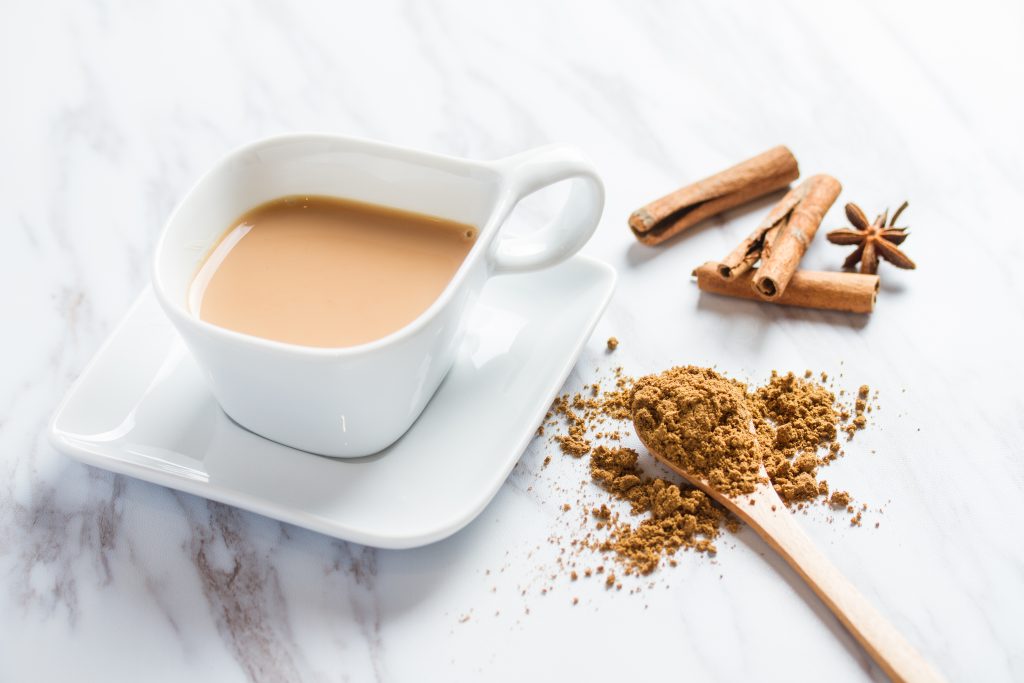 Here's a tip – if you get the chance, request for the Masala Tea on-board. Sedap gila!
Anyways, SilkAir operates more than 400 flights every  week to 49 destinations across the region. Your gateway to adventure is here and you now have more premium options when it comes to in-flight dining thanks to SilkAir. Just remember to make your selection more than 24-hours before your Business class flight okay (says the old customer service rep in me LOL)
For more details and updates, you can always visit SilkAir.com, follow SilkAir on Facebook and, my personal favourite (because of all the stunning photos), follow SilkAir on Instagram while planning your next big trip with SilkAir.
www.silkair.com
Facebook: www.facebook.com/SilkAir
Instagram: @silkair
All information (including prices, availability of item on menu and Halal status of establishment) are accurate at the time of posting. All photos used in this site are property of The Halal Food Blog unless stated otherwise.