It's amazing how convenient it can be to host a get-together nowadays.
I mean, in the past, we're talking about a whole load of planning and then you're probably gonna need to go out to get all your stuff and prepare all the treats you're planning to serve. And chances are, you're planning to have quite a spread for your guests am I right?
Well, the great news is that no matter the size of your soirée, it's not only more convenient but also more value-for-money these days. Case in point – Shiok! Kitchen Catering's range of Tea Reception! Whether it's a family gathering at home or maybe you're hosting a weekend chalet party, definitely some great and affordable set packages to choose from!
We had the pleasure of sampling some of the available goodies and got to experience firsthand the ease and the choice of delicious treats available on the menu.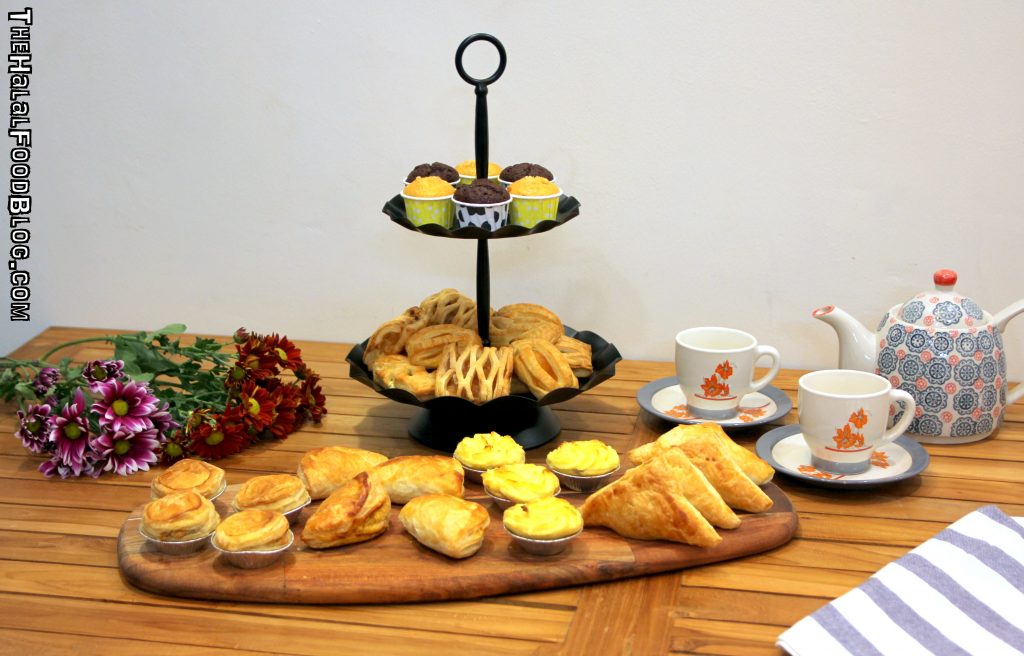 Shiok! Kitchen Catering (aka SK Catering) has some pretty impressive and tasty buffet offerings (as you would probably already have read about in our previous posts) but even when it comes to events like Tea Receptions, they have set packages to suit pretty much any occasion you may be having.
So what you see above is what we enjoyed over the weekend and that's actually just a sampling of the goodies on offer. They have everything from pies to sandwiches and. of course, desserts too!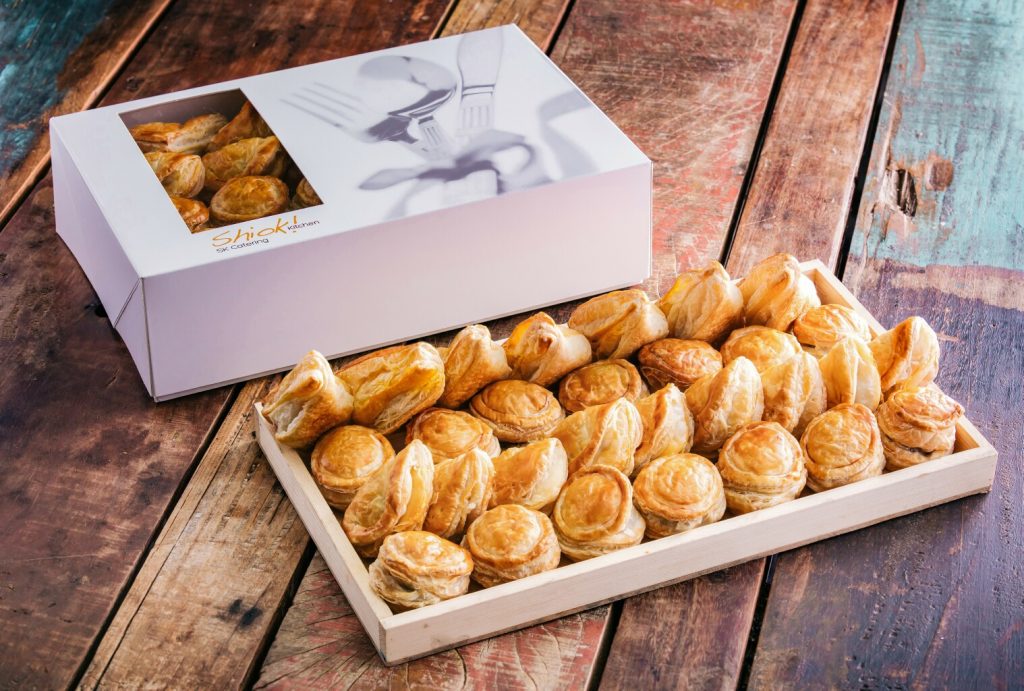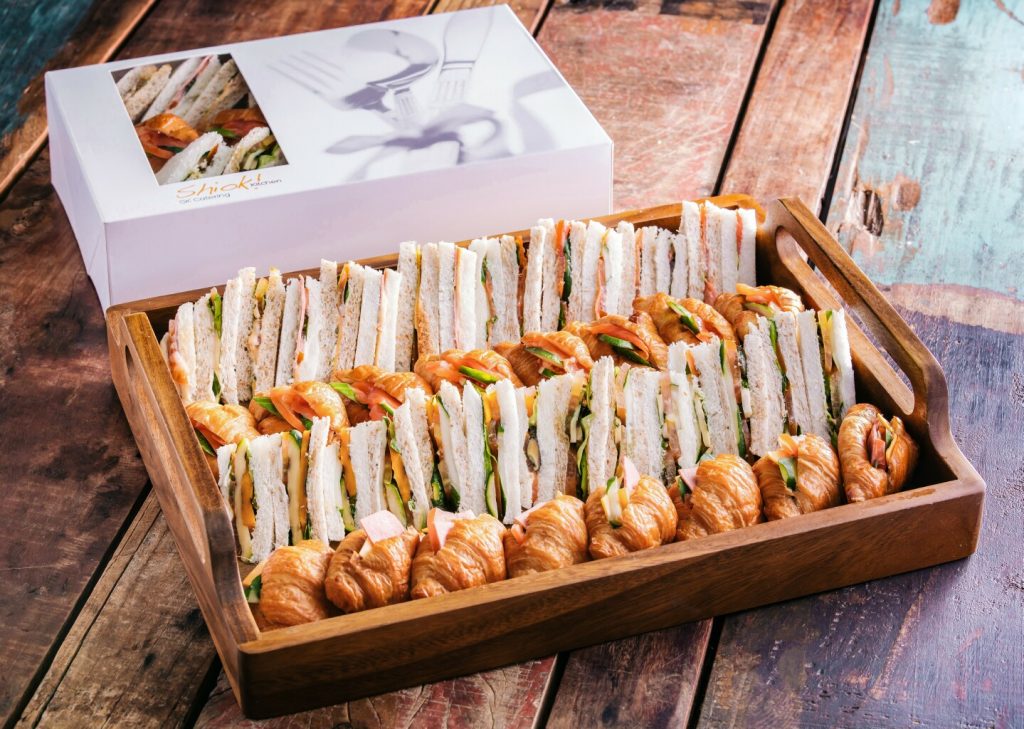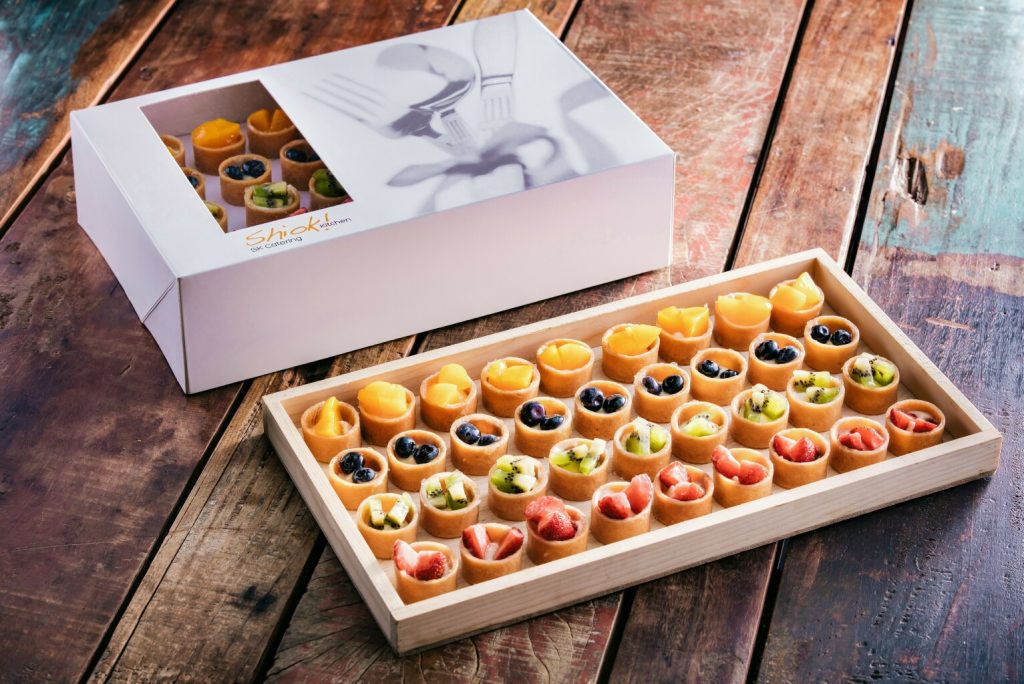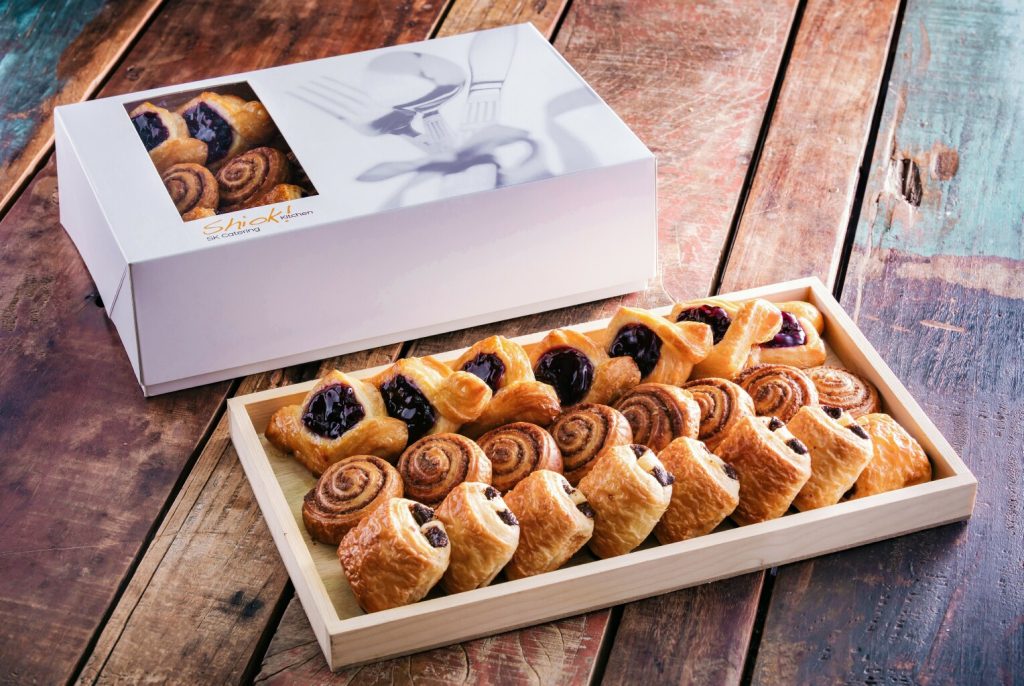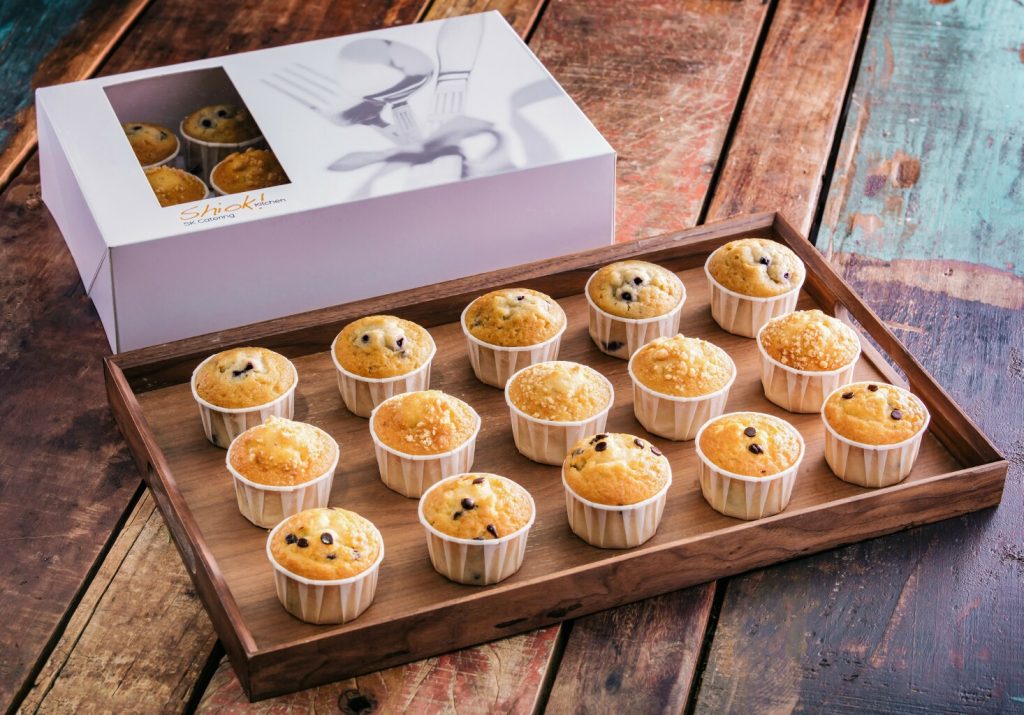 As you can see, they really have quite a bit of selection to choose from! But a little bit more on that later okay! First, we wanna share with you about the ones that we personally got to try!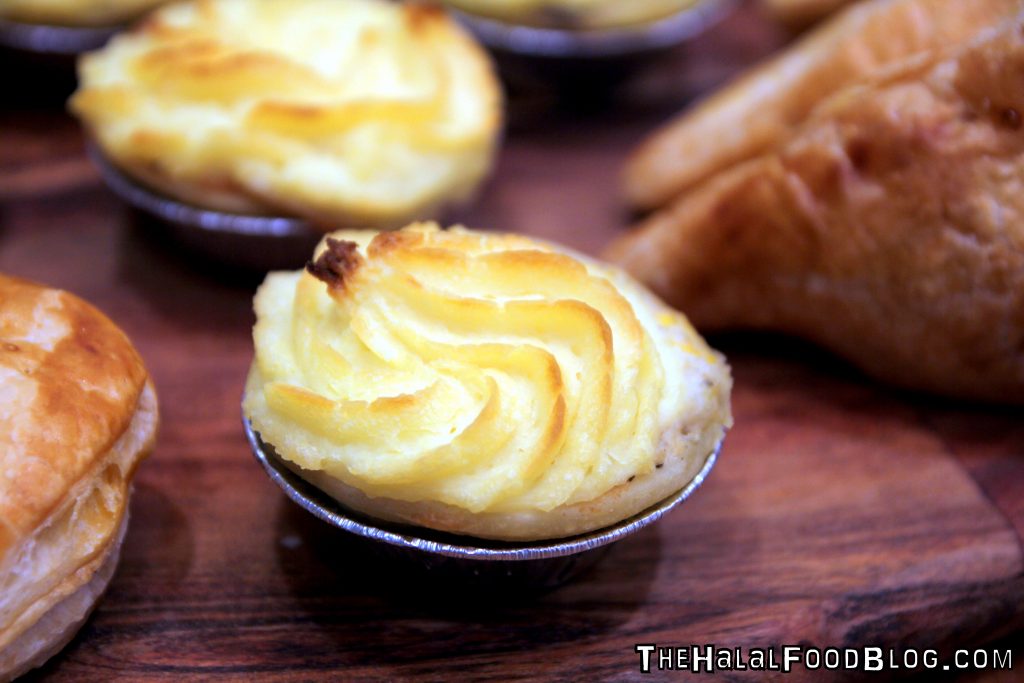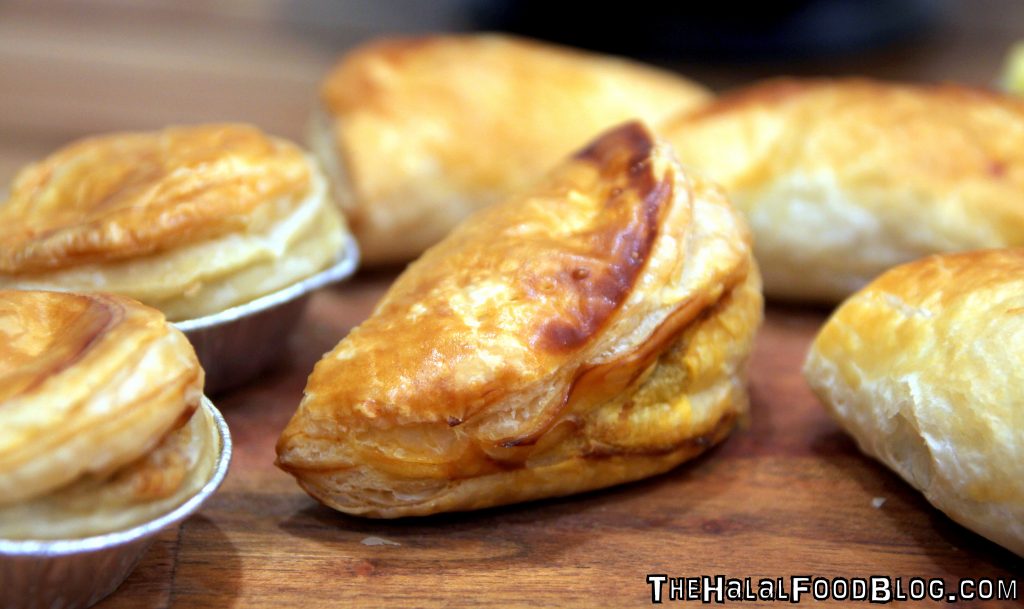 Those were just some of the savoury petite pastries we got to sample. Overall really tasty and very convenient because most of them are bite-sized so you get to enjoy a wider variety! A quick pop into the over or toaster oven before serving to get the pastries into prime crisp condition and you're all set!
I actually really liked that besides the tasty fillings, the pastry itself also had a nice buttery flavour to it. Definitely an enjoyable snack at any reception.
The entire line-up of Savoury Pies & Pastries consists of Mini Chicken Curry Puffs, Mini Vegetable Curry Puffs, Mini Chicken Pies, Mini Shepherd's Pies and Mini Shitake Mushroom Pies. You could even choose an Assorted mix if you'd like some variety!
And a special mention for the Chicken Mushroom Petite Pie! Delicious and especially enjoyed the layer of mashed potato that crowns that little tasty treat!
Besides puffs and pastries, SK Catering also has plenty more to choose from including Sandwiches, Mini Sandwiches and Mini Croissant Sandwiches too! Filling choices include Veggie Delight, Mushroom Pesto, Smoked Salmon Tartar and classics like Chicken Ham & Cheese, Tuna Delight and Creamy Chicken too!
And let's not forget that it's not just the savoury but also the sweet that is available with your SK Catering Tea Reception Takeaway! I mean, what's a party without some desserts right! LOL
The great thing is that they have something for everyone whether you have a sweet tooth or not.
Choose from sweet delights like Brownies, Carrot Cake, Cheese Cake, Cream Puffs, Eclairs, Danish Pastries (Blueberry, Choc Chip, Cinammon), Fruit Tartlets, Swiss Rolls and Raisin Scones too! We highly recommend the Muffins by the way! Chocoate Chip, Banana Walnut and Double Chocolate! Like we said – something for everyone!
By the way, all of the above come in 'Mini' size!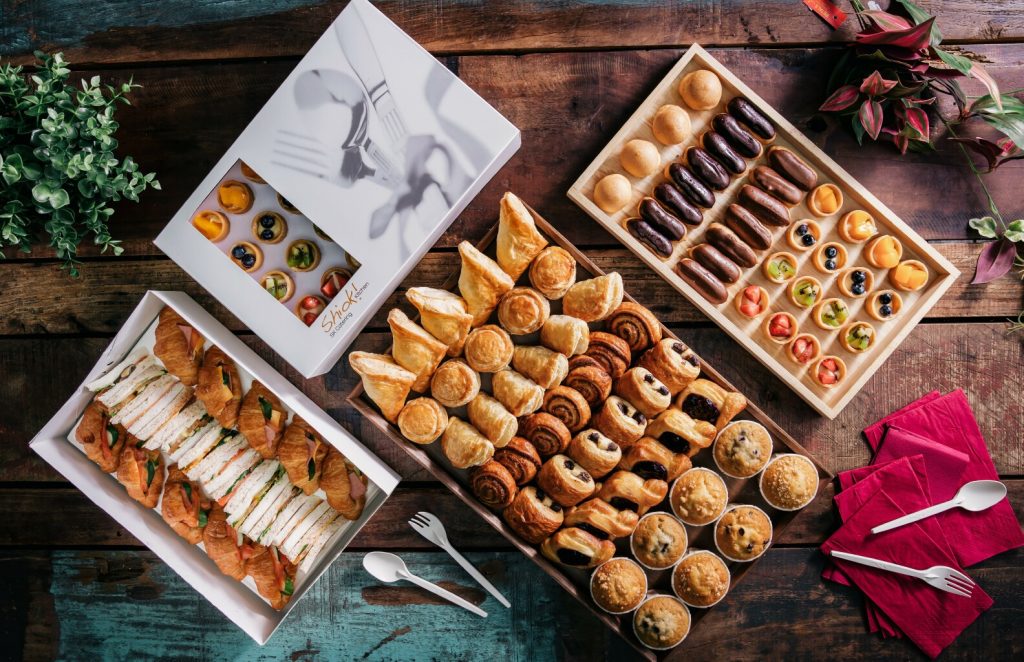 SK Catering can pretty much take care of everything for you. Not only are we talking about the great food, you also have the options of topping up for rental of tables, floral centerpieces and the works. You can even hire service staff or a chef to be on site too! I believe the official term for this would be "settle the kettle" right? LOL
By the way, the only thing you can't hire them for is to help you eat the food.
BUT I'm glad to say that The Halal Food Blog Team will be happy to drop by to help you makan. And at no charge some more! LOL
SK Catering is certified Halal and a great option for you to consider for sure. They've got packages to suit every budget so don't be afraid to make an enquiry okay. I'm sure the friendly staff at SK Catering will be happy to see how they can help make your event a successful one.
Visit their website at www.skcatering.com to view their full (and super extensive) menus and also get more details. Call them at 64114994 or email to [email protected] for enquiries!
All information (including prices, availability of item on menu and Halal status of establishment) are accurate at the time of posting. All photos used in this site are property of The Halal Food Blog unless stated otherwise.