Alhamdulillah we FINALLY officially moved-in to our new home a couple of weeks ago!
It's been a pretty long (and weird) journey but we managed to get mostly everything done in time for Raya!
So when the 3rd week of Raya came around, we decided it might be a good idea to have a small Open House cum House-Warming party for our new home with family and some close friends over to celebrate with us.
With all parties, events and functions, one big headache is always the menu to serve your guests am I right?
Well, we knew we'd have some dishes in mind but we also wanted to have some dishes that were not quite your typical 'Raya' makan but still sedap of course. So when Shiok! Kitchen Catering offered to send us some food to celebrate, how could we resist?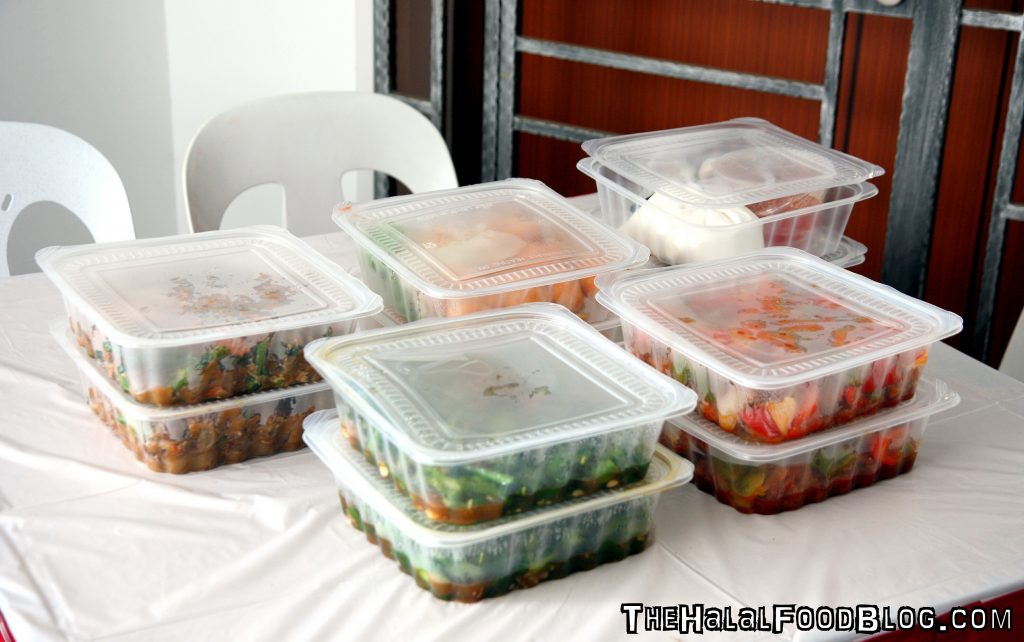 So the Petite Takeaway Menu is a great idea for functions not only because of the great choices when it comes to selecting your dishes but also because of how convenient it is.
The Petite Takeaway Menu is delivered to your event location in these handy takeaway boxes which is great especially if you're having outdoor or mobile events. In the event you need to, you can always use the boxes to pack your food for bungkus back home later on. But trust me – high chance that all the food is going to be attacked until the end by your guests LOL
And if you're having an event at home or a location with the available equipment, you can always dish the food out to be served just like we did for our event.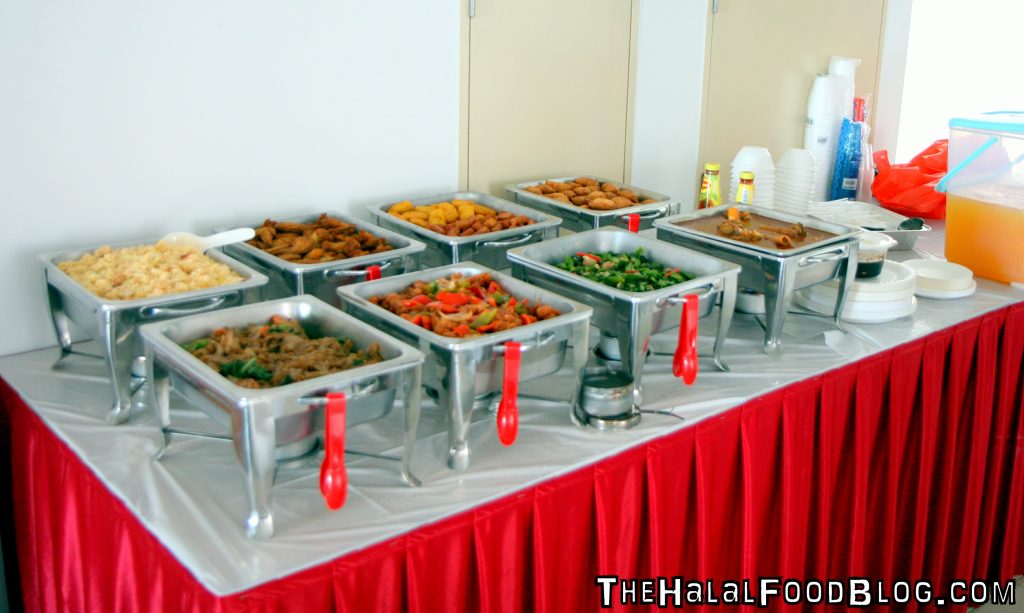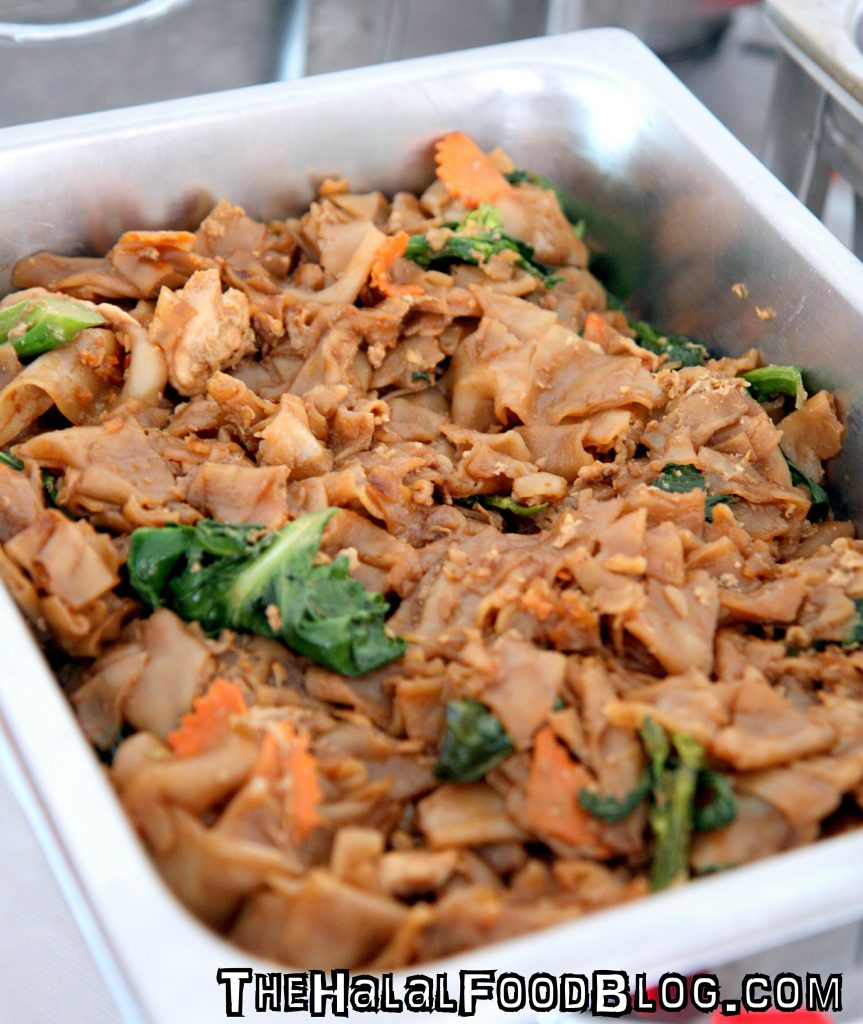 So you choose from an array of dishes depending on the menu set you select. We went with the $12+ per pax menu and that meant 5 choices to be made.
For our main dish aka Staple Dish, we went with the Signature SK Fried Kway Teow with Holy Basil which was something different from the norm and it turned out to be really interesting. Quite enjoyed the subtle sweetness of the Basil fried in with the Kway Teow!
Other choices for this section include Pineapple Fried Rice, Shrimp Paste Fried Rice and Authentic Black Olive Rice.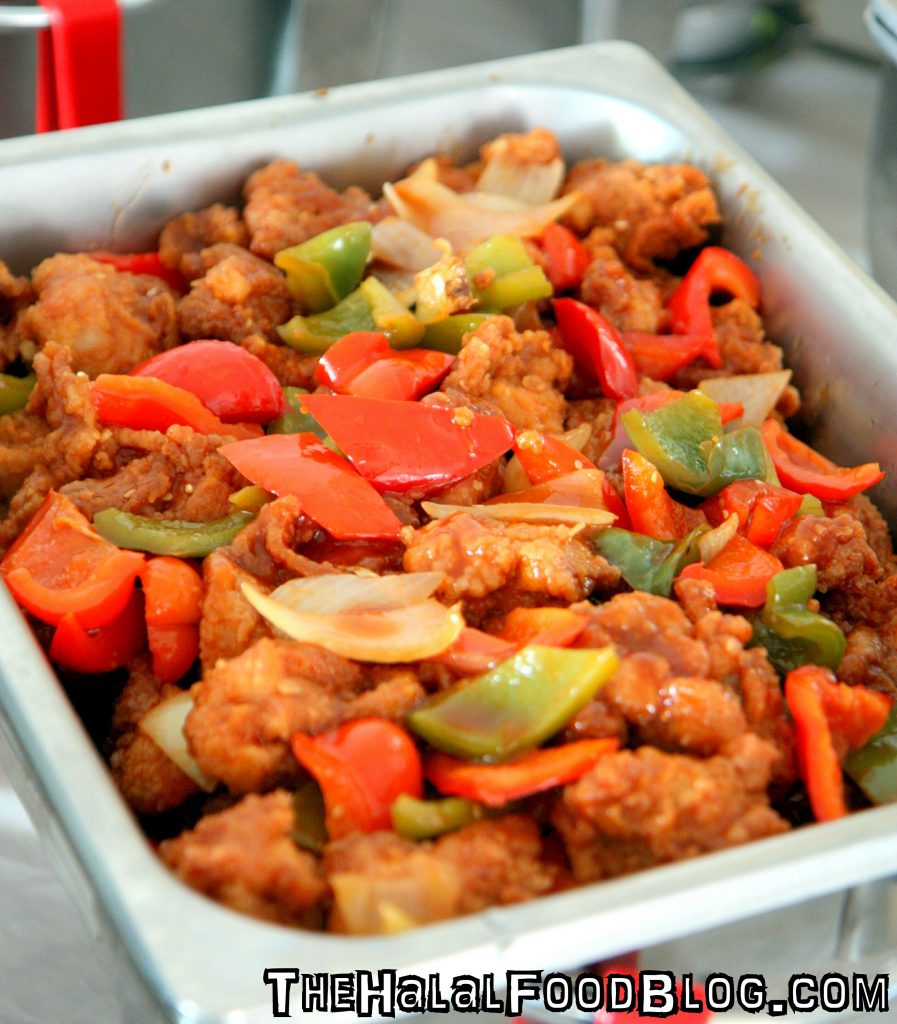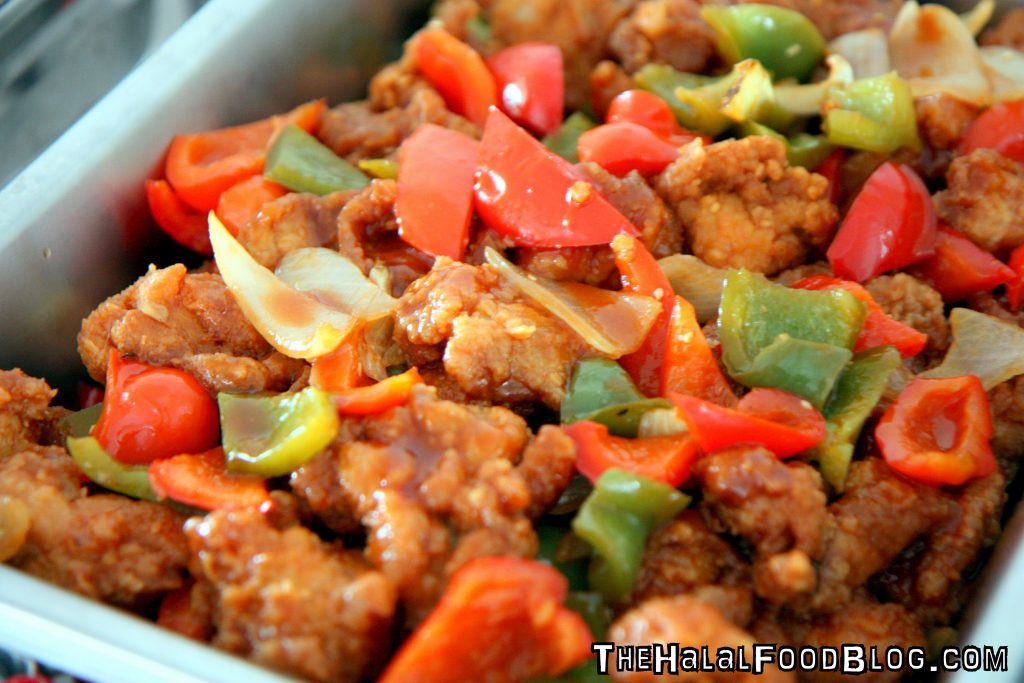 This one was a dish I personally had to have because I quite enjoy crispy fried chicken in a sweet-savoury sauce so this was perfect. The chicken was tender and the sauce was super tasty!
For this Meat dish, we could also have gone with the Thai Style Green Curry Chicken, Stir-Fried Chicken with Chili and Cashew Nuts and Traditional Wok-fried Minced Chicken with Chili & Basil. As tempting as that last dish sounds, I'm still glad we chose the Thai Style Honey Sesame Chicken 😛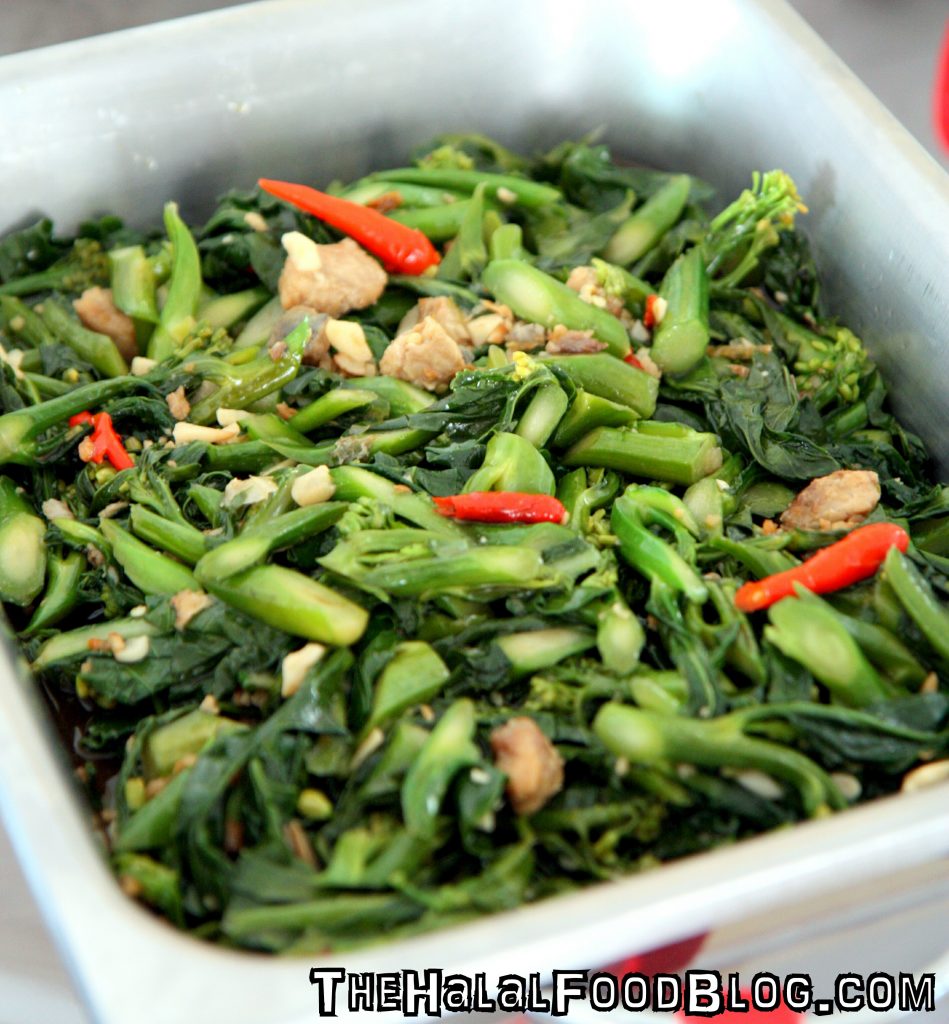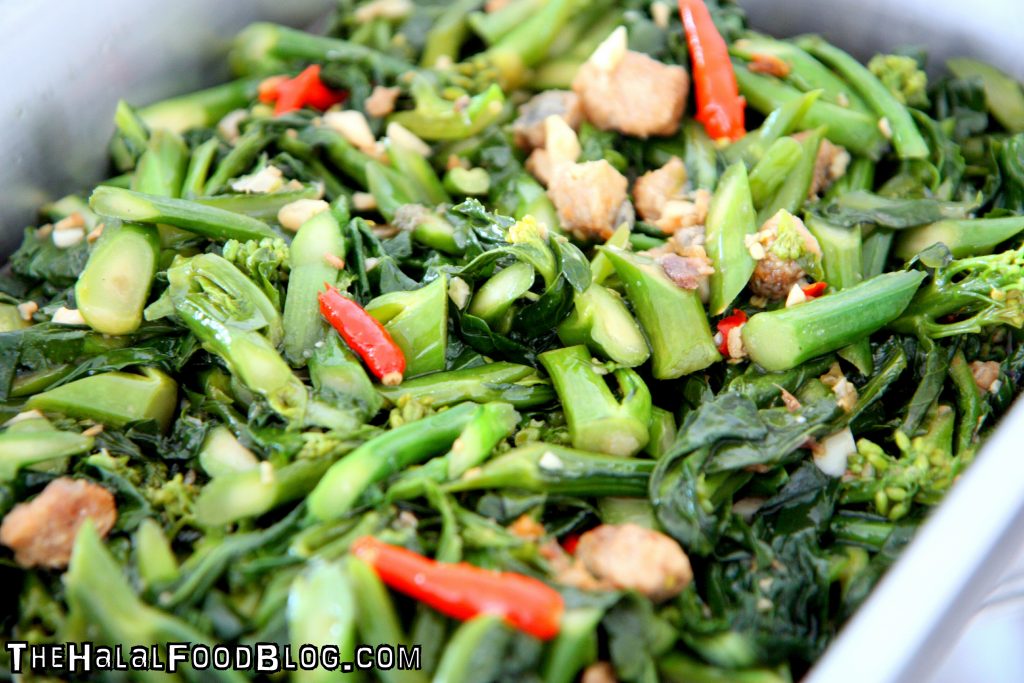 Probably the toughest category because all the choices like macam power like that LOL
Could have gone with the Stir-fried Long Beans with Garlic and Chili, Stir-fried Mixed Vegetables with Thai Oyster Sauce or the Tofu in Sweet & Sour Sauce but we went with the Stir Fried Kai Lan with Salted Fish in the end.
And as you can see, they're not stingy with the salted fish!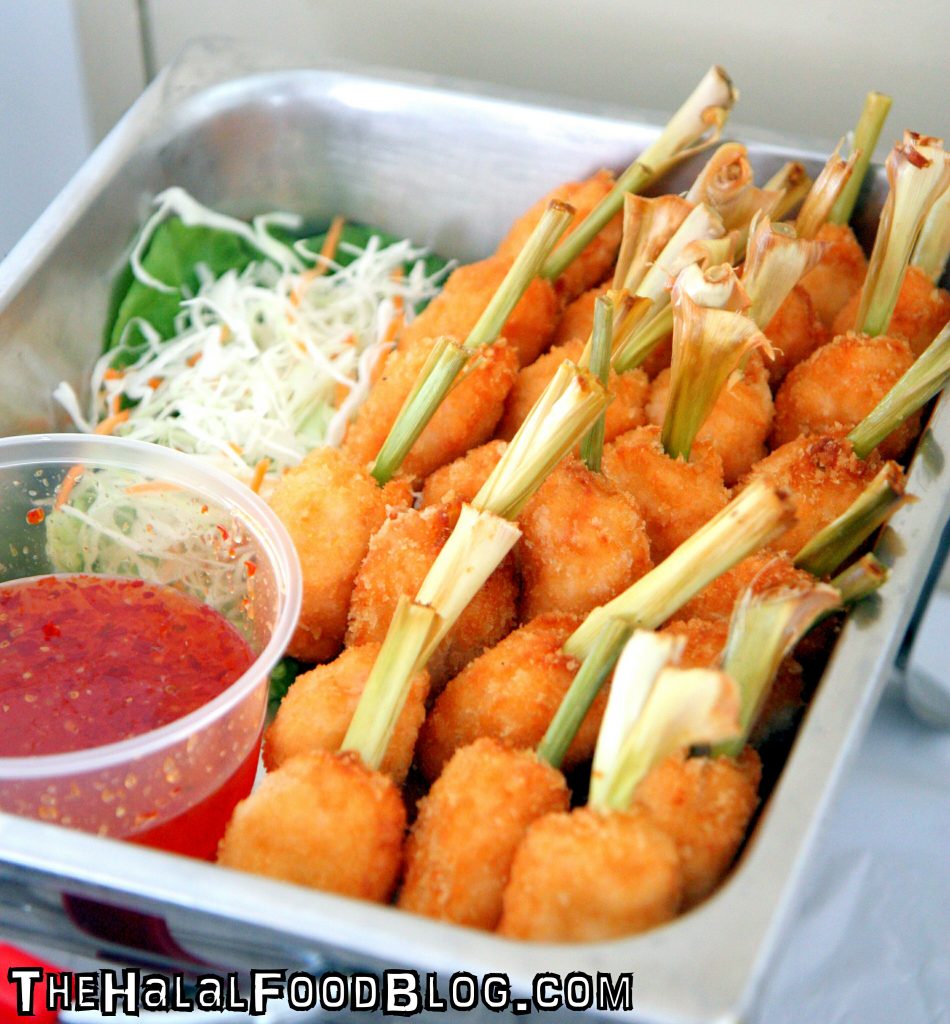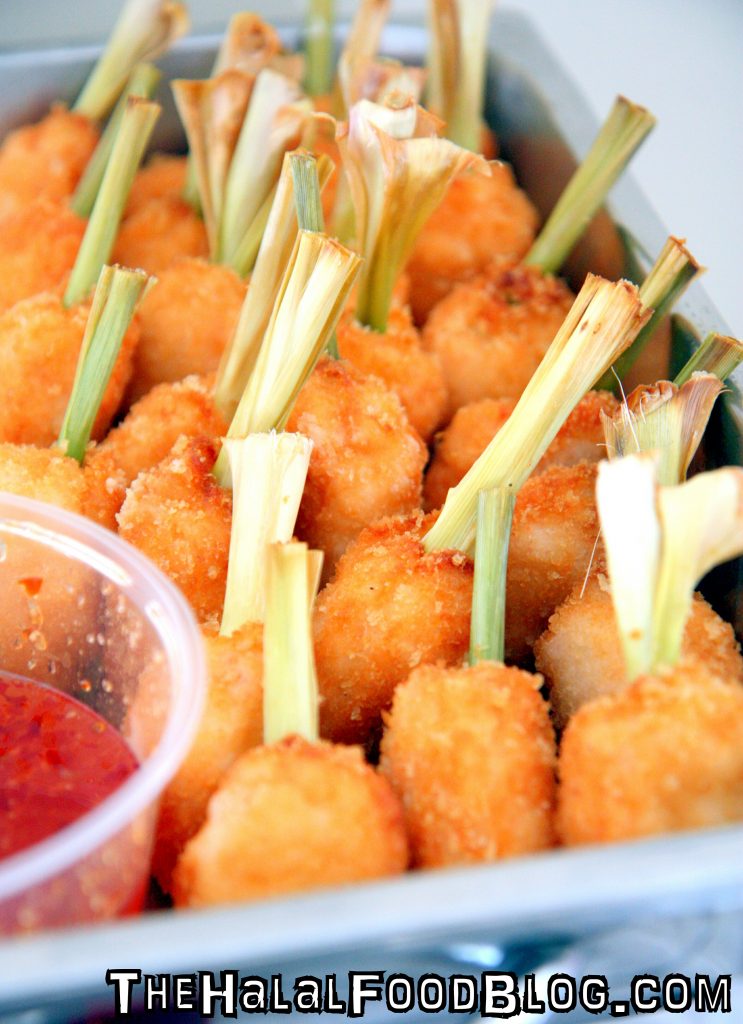 This was dish we'd actually enjoyed before during our first visit to Siam Kitchen!
We enjoyed it so much that when we saw it on the menu here, simply had to have it right!
Succulent breaded prawn cakes with lemongrass skewers dipped into sweet Thai chili sauce for that prefect bite and start to your meal!
You could also choose either the Signature SK Green Mango Salad, Signature SK Green Papaya Salad, Crispy Spring Rolls with Sweet Chili Dip or the Golden-fried Thai Fish Cakes with Sweet Chili Dip for your Salad/Appetizer course.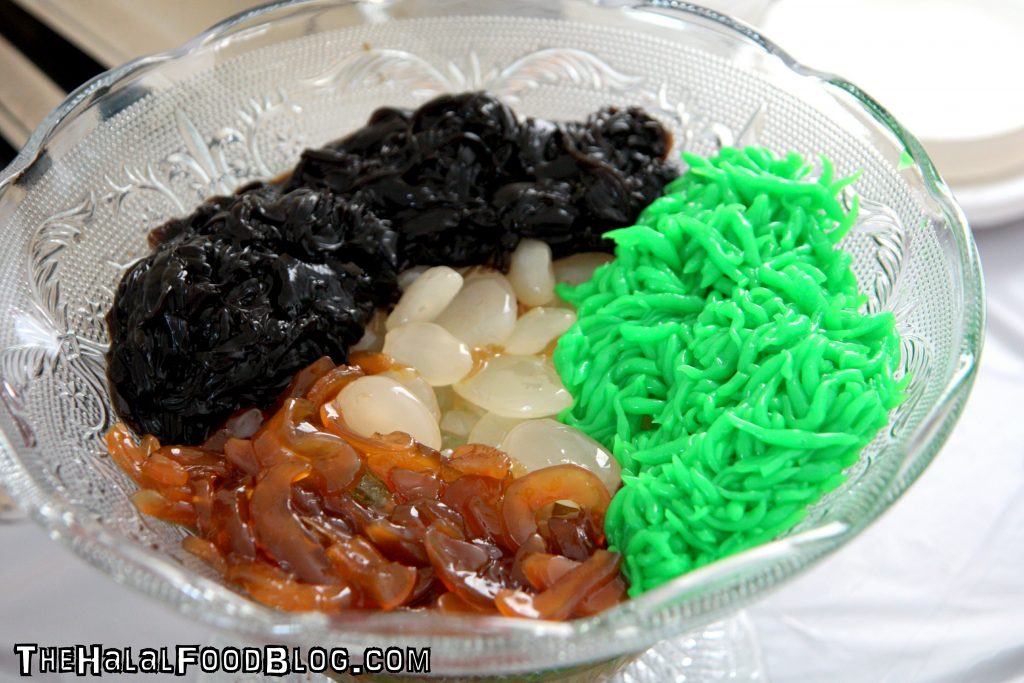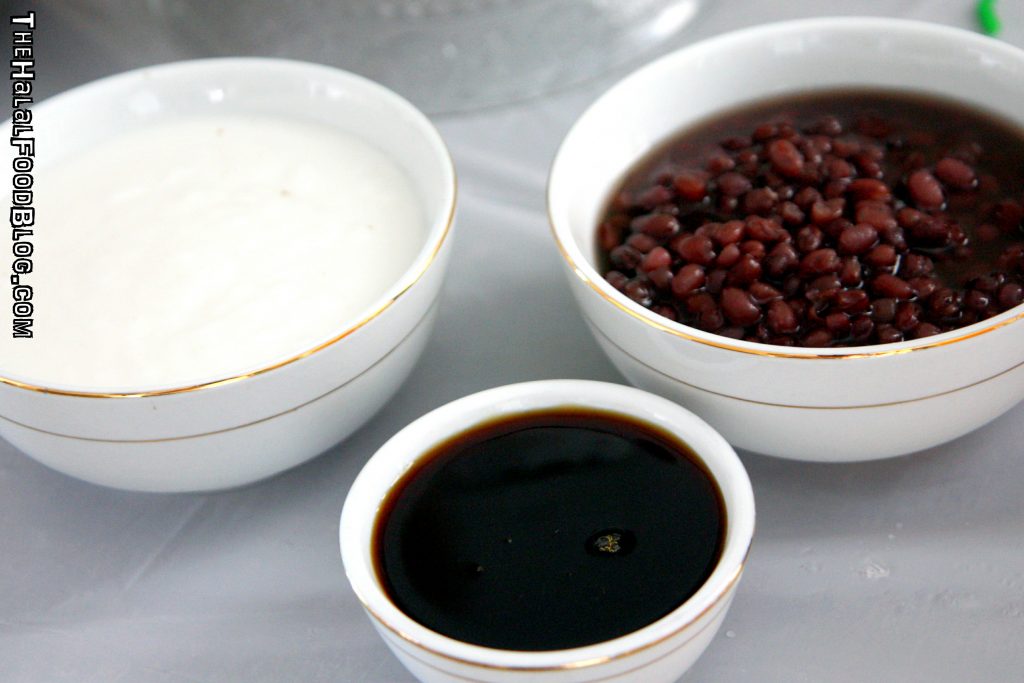 And last definitely not least – DESSERT!
We opted for the SK Glass Jelly Cendol which comes with EVERYTHING you see in the big bowl  including Atap Seeds, Grass Jelly, Cendol and Honey Sea Coconut (bowl not included of course LOL)
Finish off with some coconut milk, palm sugar and sweet red beans.
Shiok Kitchen even provided the ice for you to mix your dessert up with!
By the way, even though Shiok Kitchen Catering is from the masterminds behind Siam Kitchen, they actually offer so much more! They have Bentos, Western, International and even Dessert buffets for you to choose from in case you're not looking for Thai cuisine for your event.
If you've got an event coming up, what you should do is head down to the Shiok! Kitchen Catering website at www.skcatering.com (or click on the SK Catering ad on our site!) to check out what they have to offer. You can even call their hotline at 64114994 if you have any questions!
Definitely no regrets having Shiok Kitchen Catering dishes for our event which turned out to be a big hit with the guests and we'd definitely consider trying out some of their other catering menus for any events we might have in the future! Super big thanks to the Shiok! Kitchen Catering team for everything!
www.skcatering.com
Facebook: www.facebook.com/SKCatering.sg
Tel: 64114994
All information (including prices, availability of item on menu and Halal status of establishment) are accurate at the time of posting. All photos used in this site are property of The Halal Food Blog unless stated otherwise.