You know what? I'm beginning to wonder how come we'd never heard of Sherramelts before.
I mean, Sherramelts has been around since 2012 and the bakes look fantastic! What have we been missing all this time??? LOL
Well, we finally had the honour of trying some of their bakes courtesy of a surprise box delivery last weekend consisting of 4 different treats from Sherramelts. I'm going to start with my favourite of the lot!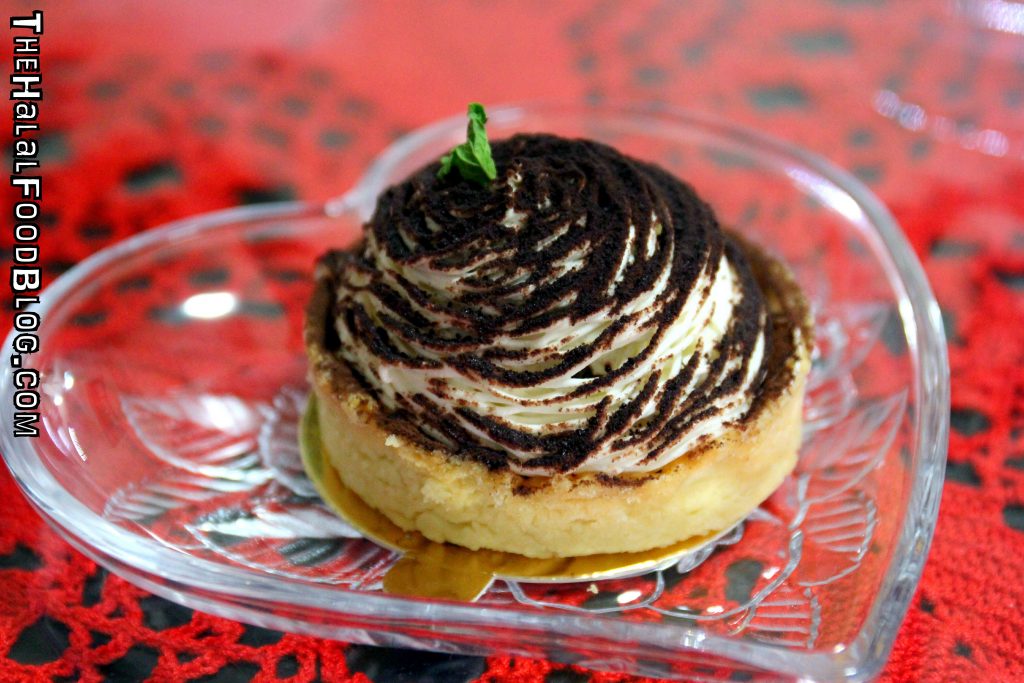 I am admittedly not a big fan of coffee-flavoured treats but I always make an exception for Tiramisu (mainly because of the involvement of Mascarpone Cheese). But having said that, I haven't really had many Tiramisu desserts to be honest!
Well, now that I've had this version from Sherramelts, I am setting it as my personal benchmark for Tiramisu!
I really enjoyed this one! My Darling Wife thought it was okay but I guess I enjoyed it more than her LOL
So the Tiramisu Tart is on a sweet pastry crust and has a layer of espresso chocolate ganache, coffee-soaked ladyfinger sponge biscuits and a Mascarpone cheese cream. FUYOH macam power like that right!
So I didn't really detect much coffee flavour from the espresso chocolate ganache (it was a great rich chocolate ganache though!) but definitely got the coffee factor from the coffee-soaked ladyfinger sponge biscuits which you can see peeking out from the Mascarpone cheese cream layer in the pic above.
This was a total win for me and I wish I has having one (or three) now as I type this post out.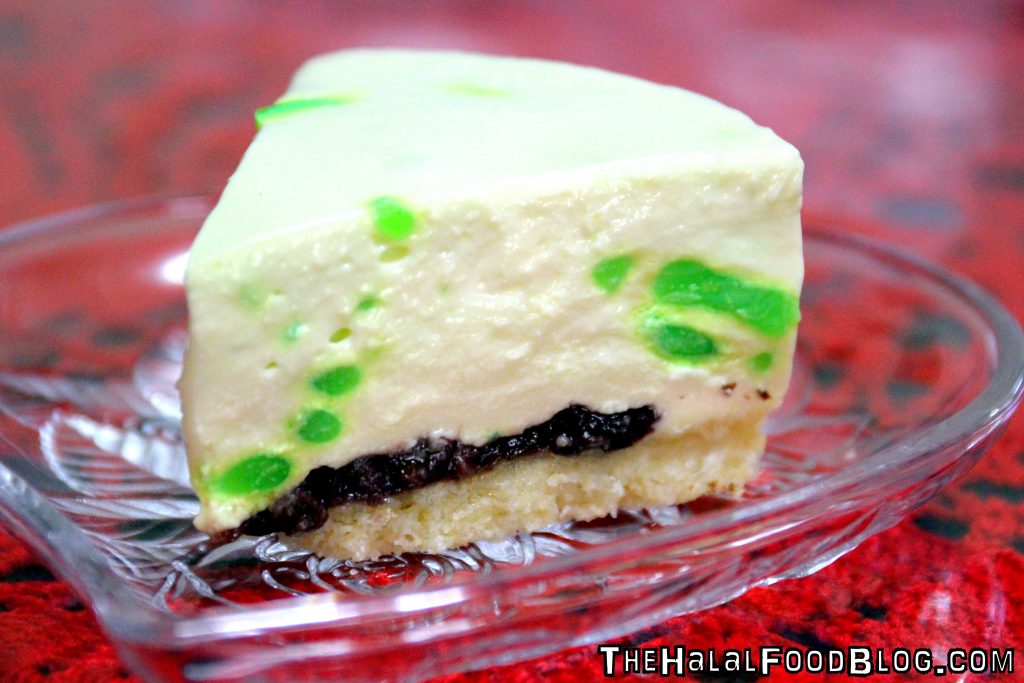 I actually quite liked the Chendol Cheesecake and so did my Dad but I can see why it would be an acquired taste for some people. Not because it's not tasty but I guess it does take awhile to grasp the concept that so many desserts that are traditionally not cakes can now be transformed into cakes.
We've seen Ondeh-Ondeh Cakes, Pulut Hitam Cakes etc but this was the first time Chendol was being incorporated into a cheesecake as far as I can remember. Very creative and totally in line with the 'Asian Fusion' trend we are seeing a lot of these day.s.
The main part of the cake is made up of Coconut Cheese that has bits of Cendol and some gula melaka sauce incorporated into it. It was very creamy that's for sure! There's also a layer of sweet red bean paste to cut through the rich creaminess of the cake.
Another interesting bit is the base. They describe it as a "buttery biscuit base" but to us, it tasted very much like…
JENG JENG JENG! Kuih Sugee! It's like the crushed up the Kuih Sugee to make the base. A little bit on the sweet side but genius if they intended it to be that way.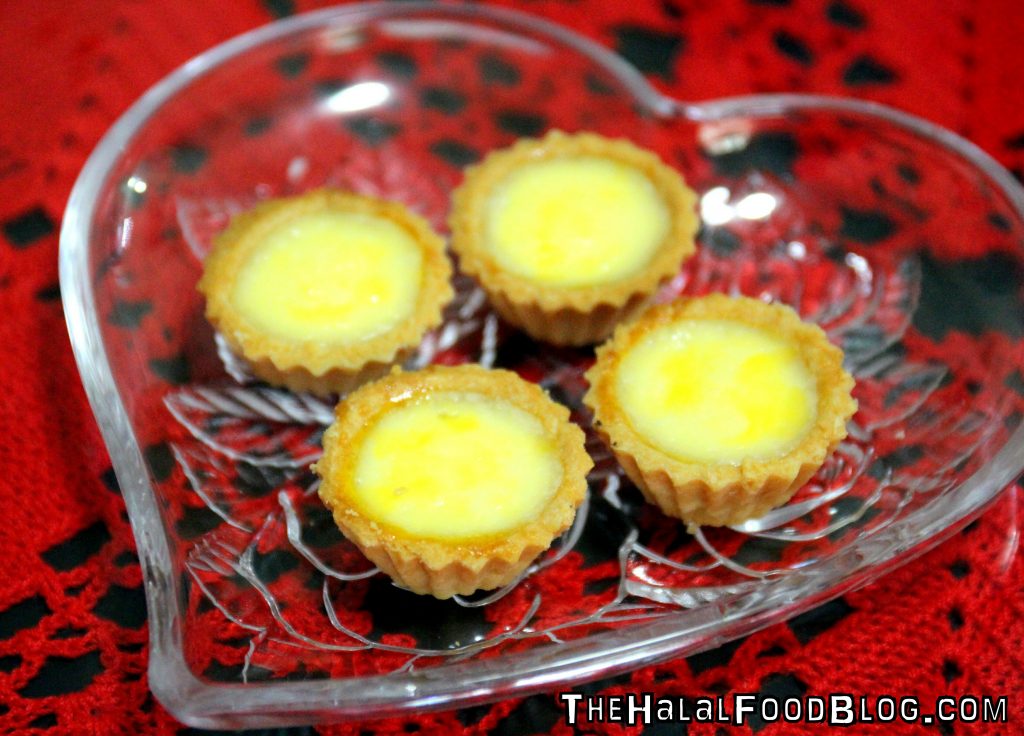 First things first (I'm the realest), let me point out that these tarts are the mini version.
The actual 4-Cheese Bake Tart are about the size of the Tiramisu Tarts you saw at the top of this post!
Second things second, if you're a cheese lover – this is the one for you!
So I tried to pry some information from Sherry, the mastermind behind these bakes at Sherramelts, on the 4 cheeses used in the making of these tarts. But, as expected, that's a top secret! LOL
But what I can tell you is that the milk they use is Hokkaido milk which is super creamy. Hokkaido is famed for their cheesecake so this make perfect sense to use Hokkaido milk in these tarts. These little niblets were good and I guess their upsized versions should be even better since you'll get more of that great creamy cheese filling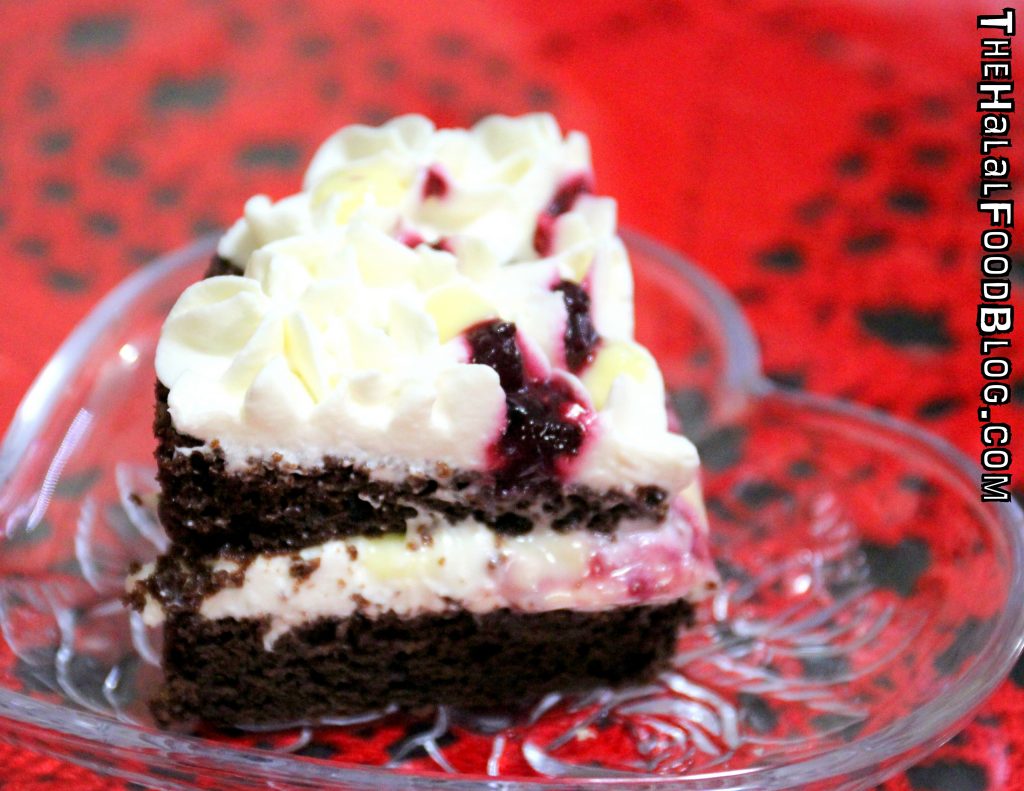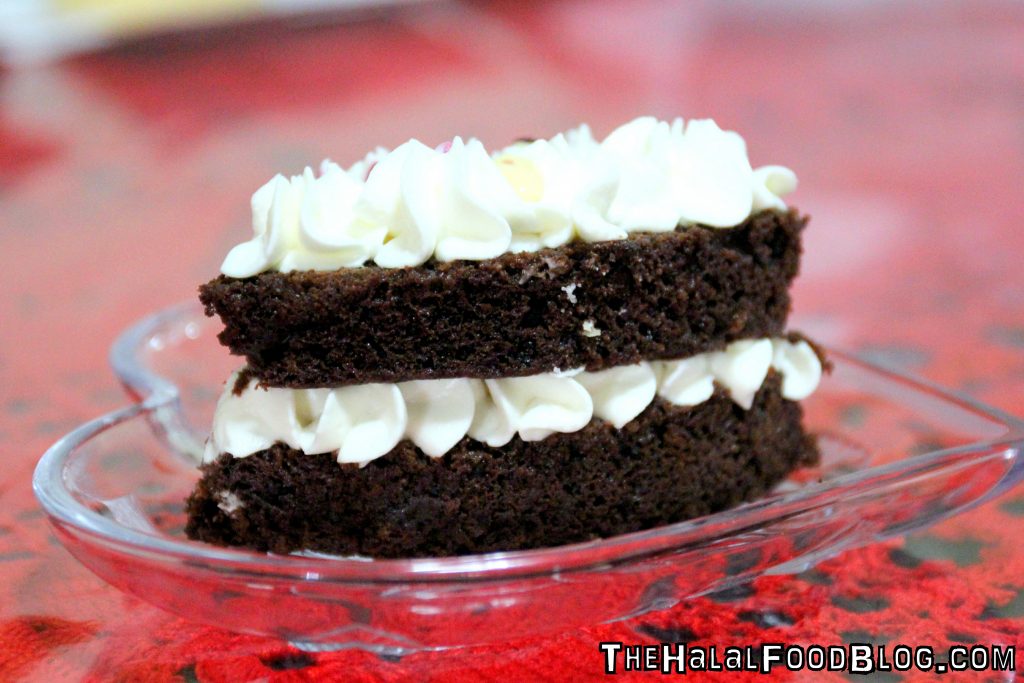 Here's another cake – the Cocoa Berry – which chocolate mud cake layers which are super decadent and rich, white chocolate liquid cheese, wild berry jam and more of that great Mascarpone cheese.
I feel that I should also point out that the Cocoa Berry, although only pictured as a single slice above, actually comes as a full cake. Same as the Chendol Cheesecake! So that means plenty to share around. Or just more for you alone also can LOL Prices range between $44-72 for the Cocoa Berry and $45-$130 for the Chendol Cheesecake.
You can see a full range of cakes on their site and place your orders via [email protected]
You should also definitely follow them on Facebook and Instagram to get updates on special bakes and the likes!
Something else that Sherramelts is known for (which we didn't feature in this post) is their range of Wedding Cakes! When you visit their site, you can see some photos of the cakes they've done in the past and we have to say they are actually very impressive!
I guess what we like is that Sherramelts seems to have its own unique style and they can even customize designs with you so if you're looking for something special, you should definitely check them out. Their special Autumn/Winter range of cakes are fantastic so look out for more info from Sherramelts soon!
Order via [email protected]
Facebook: www.facebook.com/sherramelts
Instagram: @sherramelts
All information (including prices, availability of item on menu and Halal status of establishment) are accurate at the time of posting. All photos used in this site are property of The Halal Food Blog unless stated otherwise.