As if the impending weekend was not enough reason to celebrate Fridays, we came across another reason for us to T.G.I.F with Chope and Visa! Woo hoo!
Let me recount the story for you okay…
So we are making plans for the weekend and felt a hankering for something a little extra special over the weekend. We'd been planning to makan at FIKA for quite awhile and what better time than now right?
So we'd been using Chope to make reservations when we eat out nowadays because not only is it simple and convenient to use, it's also perfect because a lot of people are eating out and it can be quite frustrating when you have to wait (especially when you're super hungry!!). What better way to ensure your day goes smoothly than to ensure you have seats waiting for you when you wanna makan right?
On top of that, we like to purchase Chope vouchers for the makan place we are visiting because they have like 10% discounts from time to time which is always welcome right?
So I head down to The Chope Shop to purchase some vouchers and make our reservations for FIKA and then this suddenly pops up;

Wah! Talk about perfect timing!
So a few clicks later and we found out that every Friday, Chope and Visa have a special offer where you get to enjoy $10 off your Chope Vouchers purchase when you pay with your Visa card!
So in this case, for our Chope Vouchers for FIKA valued at $100, we already enjoy 10% off and now on top of that, we enjoy another $10 off with Chope Visa Fridays so we were paying only $80 for $100 value! Power to the max automatic savings just like that!

All you need is your Visa card when you make your purchase and you're all set.
Once you have selected the Chope vouchers you're intending to purchase, you just need to key in the promo code <first 6 digits of VISA card>VF (e.g. 123456VF) before proceeding with your checkout.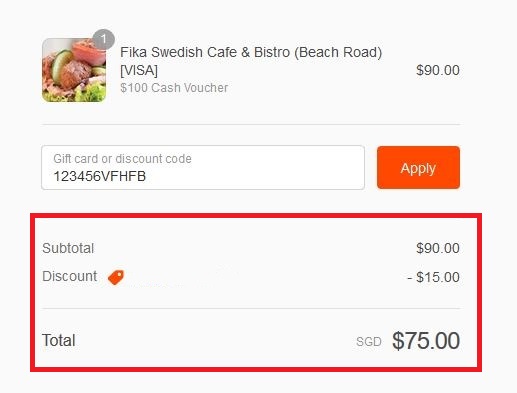 Just make sure you use your Visa card when you make payment or else your order will be cancelled and voided as soon as you are done. Like duh… Chope Visa Friday means obviously gotta pay with Visa card lah LOL
Oh and one more thing eh – it's limited to 1 transaction per week so if you're planning on stocking up on your Chope vouchers and/or buying some for your family and friends, look forward to enjoying this special promo every Friday okay!
**SPECIAL OFFER JUST FOR READERS OF
THE HALAL FOOD BLOG**
Oh yeah! Readers of The Halal Food Blog can enjoy a further $5 OFF on Chope VISA Friday, which means you will save $15 in total! GOOD DEAL!!!
SPECIAL PROMO CODE –
(first6digits of Visa card)VFHFB
Just use the special code below and you are on your way to extra savings!
Promo Code: (first6digits of Visa card)VFHFB
Example: 123456VFHFB
That's right – savings upon savings will surely get your appetite going and in the end you get to enjoy some really tasty makan!

Since we've already tipped you off on the Chope Visa Friday promo, we thought we might as well give you some ideas on how you might wanna enjoy those vouchers you just saved money on LOL
As you probably know by now, there are PLENTY of Halal-certified options on Chope but for the time being, there are 3 Halal-certified restaurants listed on Chope Vouchers (with more to come soon hopefully!) so we are going to run down  the Top 3 Halal Restaurants on Chope Vouchers!
FIKA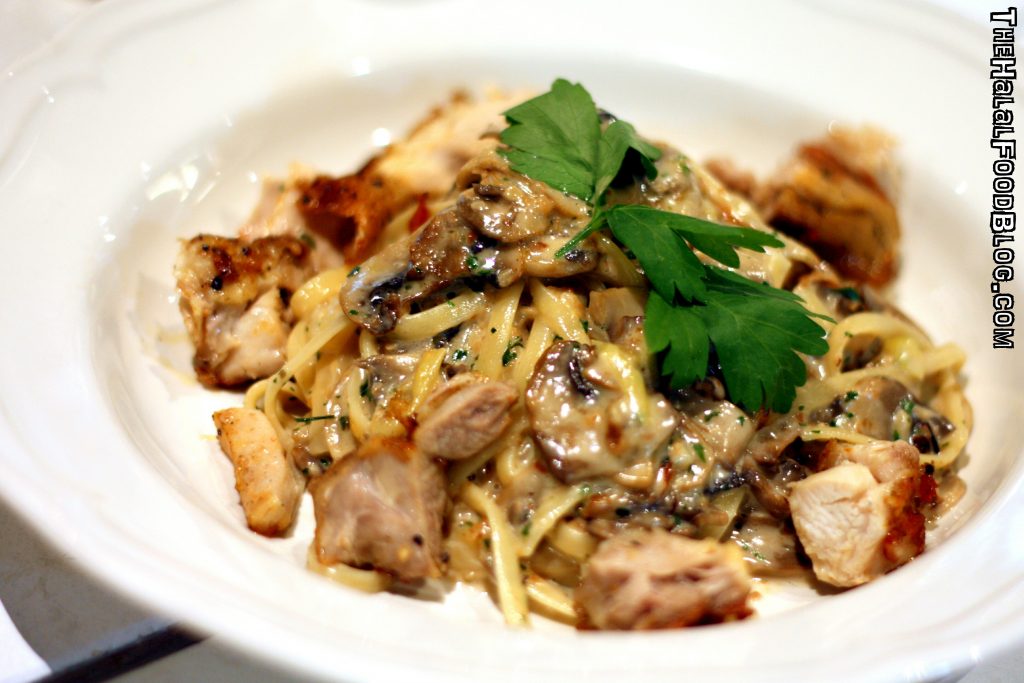 If you are feeling adventurous and would like to try something a little out of the ordinary, you should definitely head down to FIKA where they serve authentic Swedish cuisine with that added touch of charm and plenty of interesting options on the menu.
Look forward to tucking into classics like the Swedish Meatballs, Steak with Warm Potato Salad,  Creamy Pasta (pictured above) and the famed Smörgåsbord which features a delightful array of meats and smoked fish – best enjoyed with friends!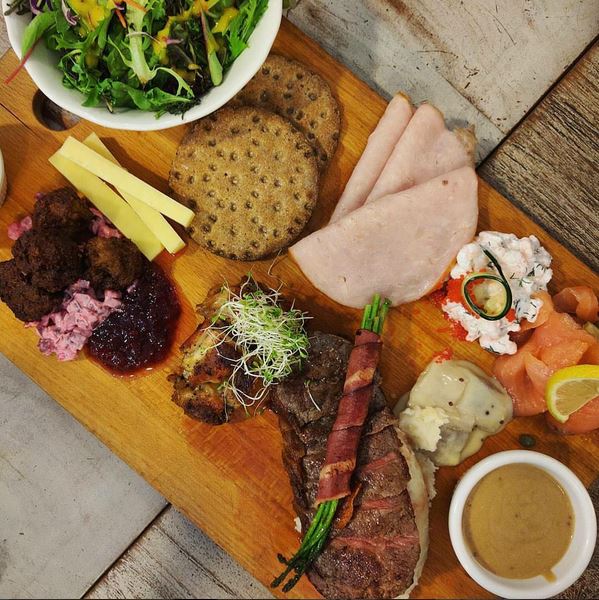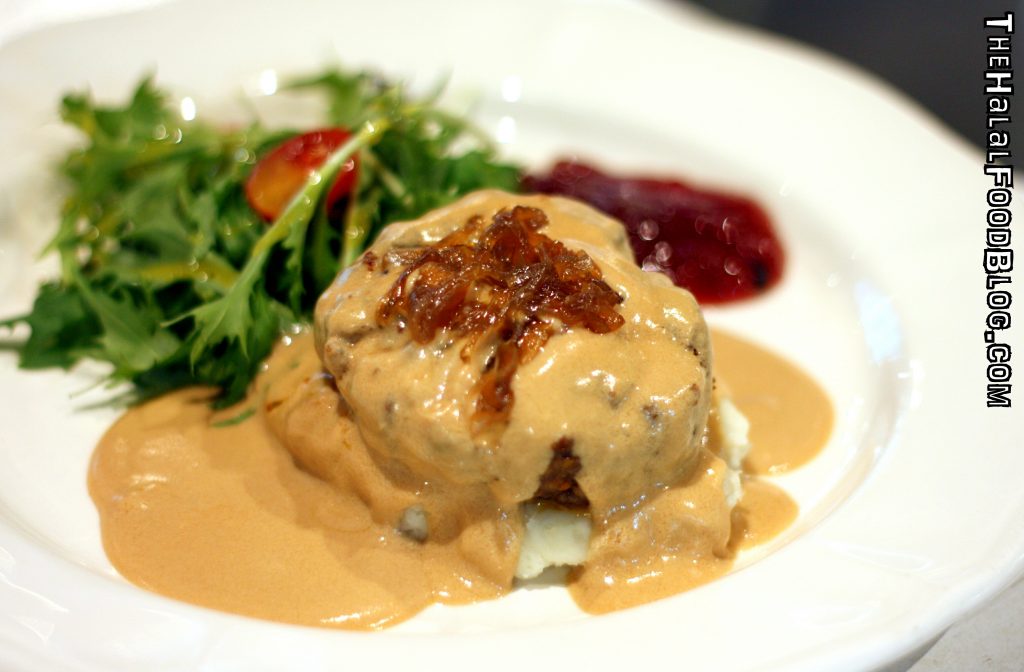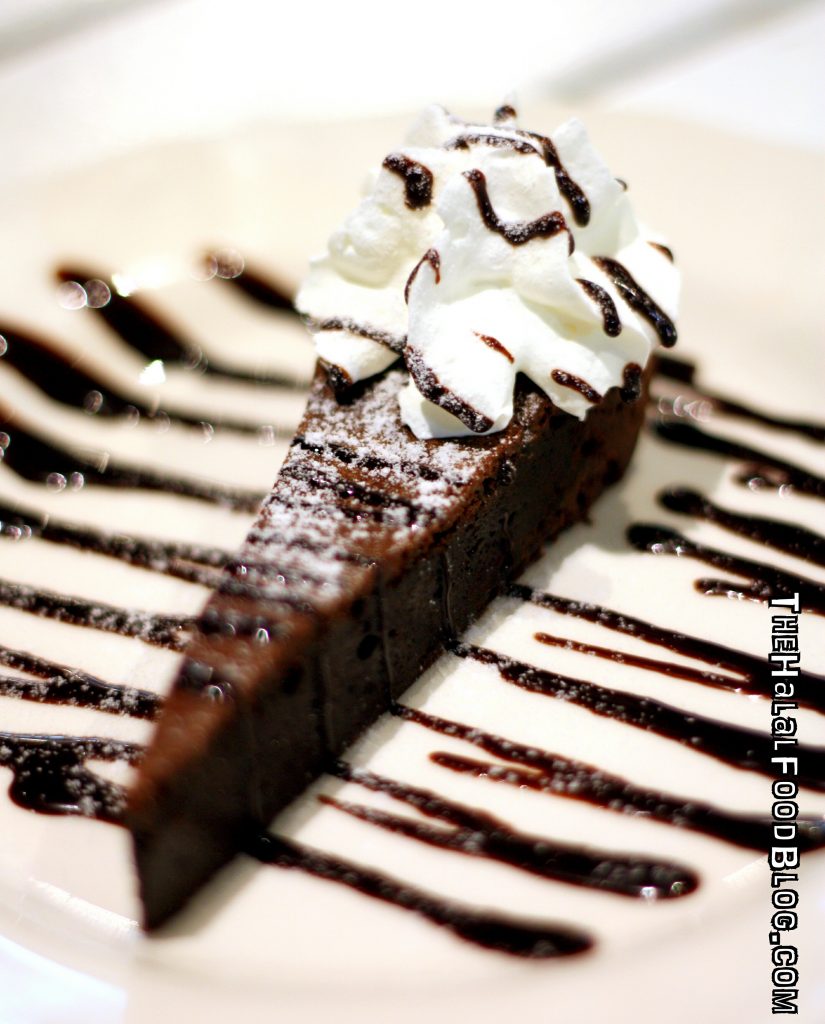 Other interesting options on the menu include the Pannbiff (Beef Patties with Mashed Potatoes), Pickled Herring Platter and the Tunnbrödsrulle (Swedish thin bread with grilled sausage).
FIKA has 3 outlets across the island so it's super convenient for you to drop in with family and friends to say "Hallå" to the FIKA team and enjoy great food and a great deal with Chope Vouchers!

Just click on the BOOK NOW button and  you are one step closer to enjoying all the yummy food at FIKA!
FIX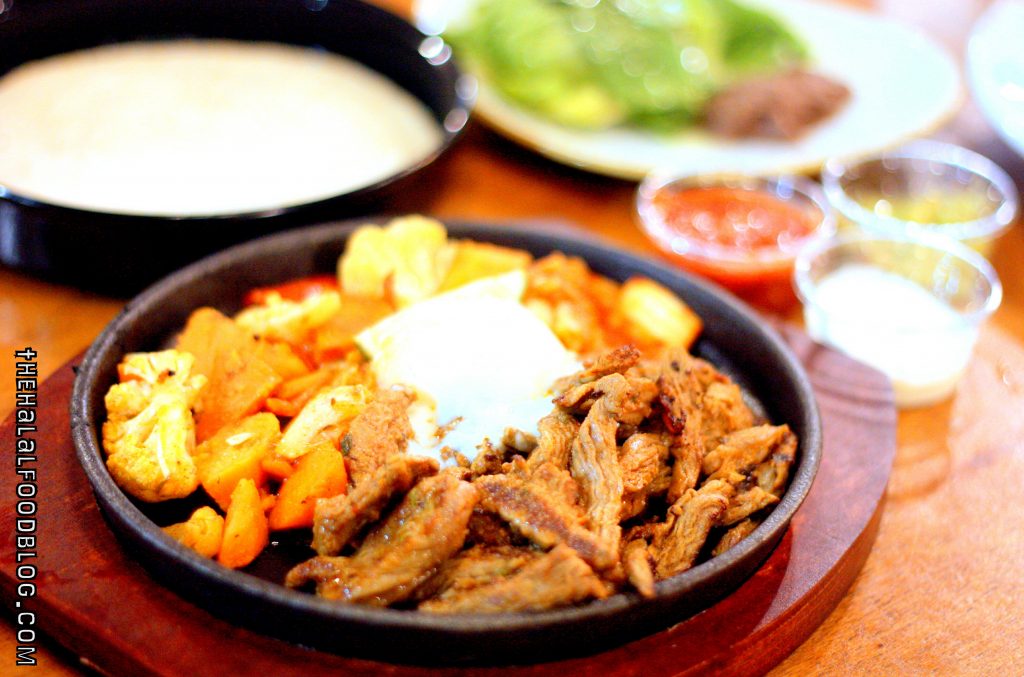 One of our most favourite places to head down and chillax and have a great meal is FIX!
They've recently revamped their menu to a Mexican-themed Festive Feasting selection and it includes excellent choices like the Fajitas which come in either the Kimchi Beef (pictured above) or Achar Chicken variety. Served on a hotplate loaded with goodies and lots of love of course! LOL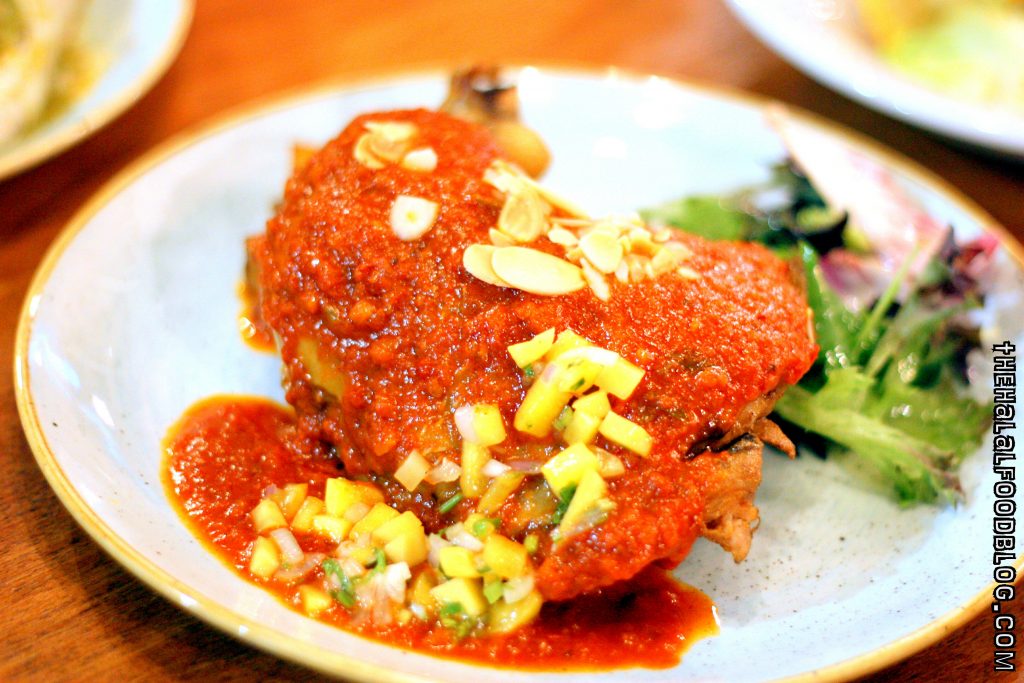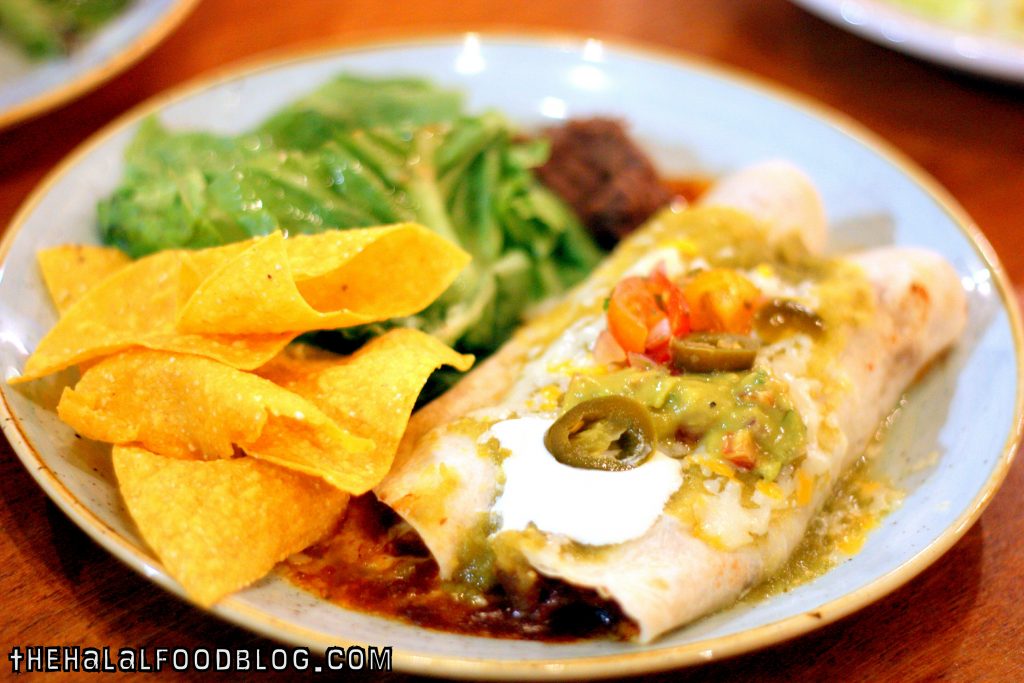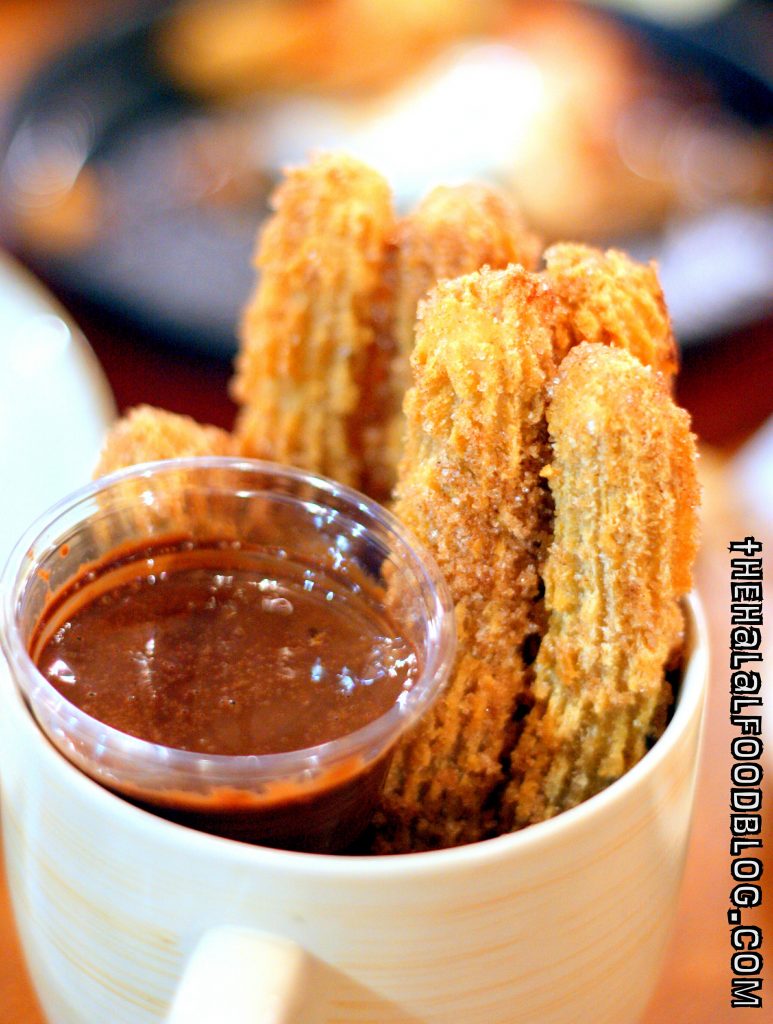 The Chicken Pascal (Slow-cooked chicken with Chipotle tomato sauce) and the Enchiladas are also highly recommended. Generous portions and bold flavours means you're definitely going to enjoy the Mexican fare that lives up to its Festive Feasting tag!
And don't forget to end your meal on a sweet note with the famous FIX Churros!


Just click on the BOOK NOW button and  you are one step closer to enjoying all the yummy food at FIKA!
21 on Rajah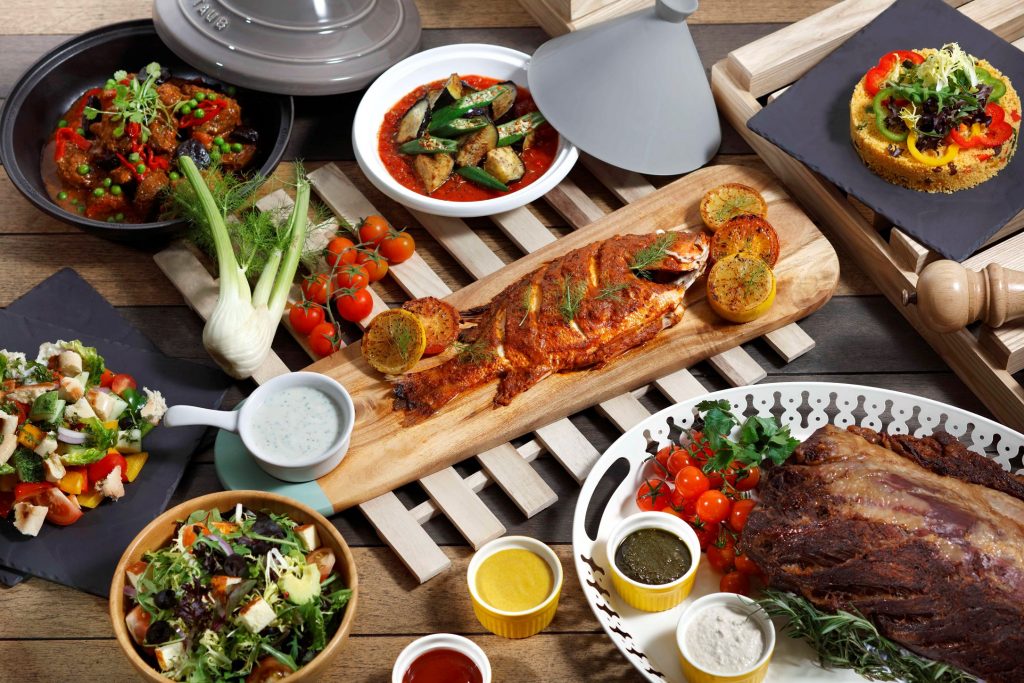 One of the most popular buffet spreads we have featured on The Halal Food Blog, 21 on Rajah has continually sought to keep everyone's appetites satiated with not only a hearty buffet selection but also coming up with new and exciting themes!
The classic Mediterr-asian spread at 21 on Rajah is often complemented with special seasonal offerings from time to time. We've seen Spanish, Italian and Moroccan influences hit the tables there before and most recently, their Rijsttafel spread was a delightful update to a classic crowd favourite.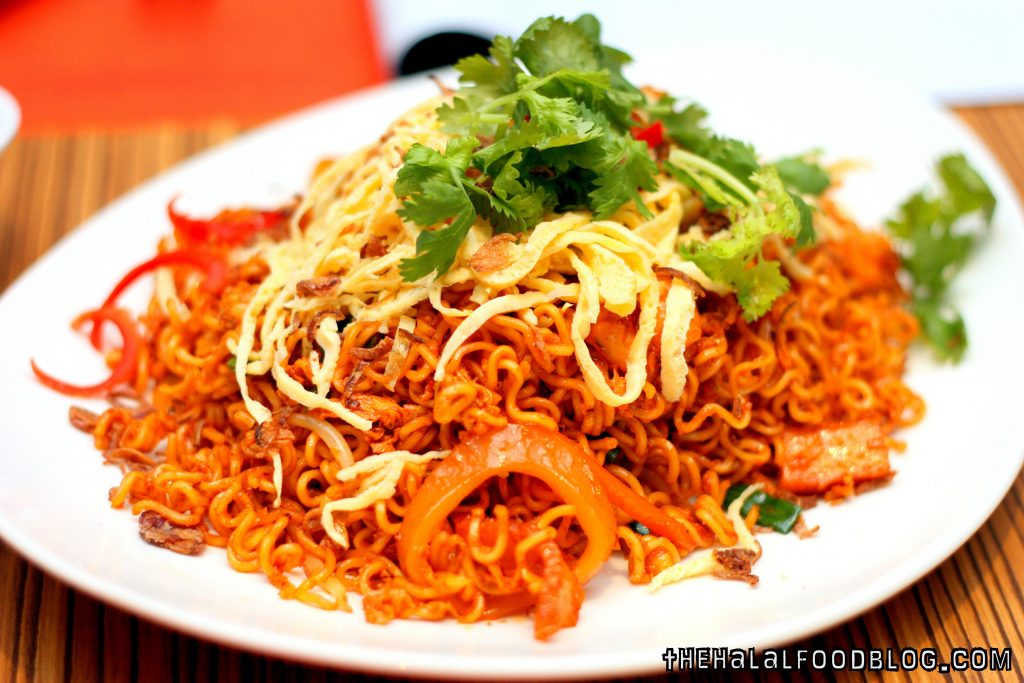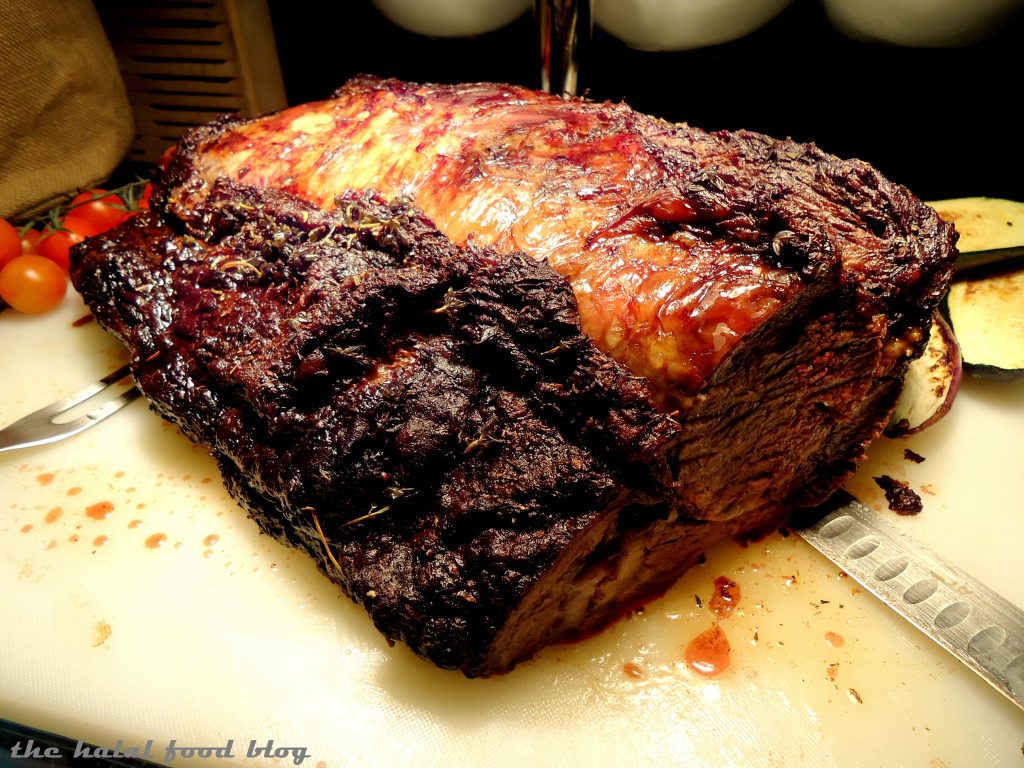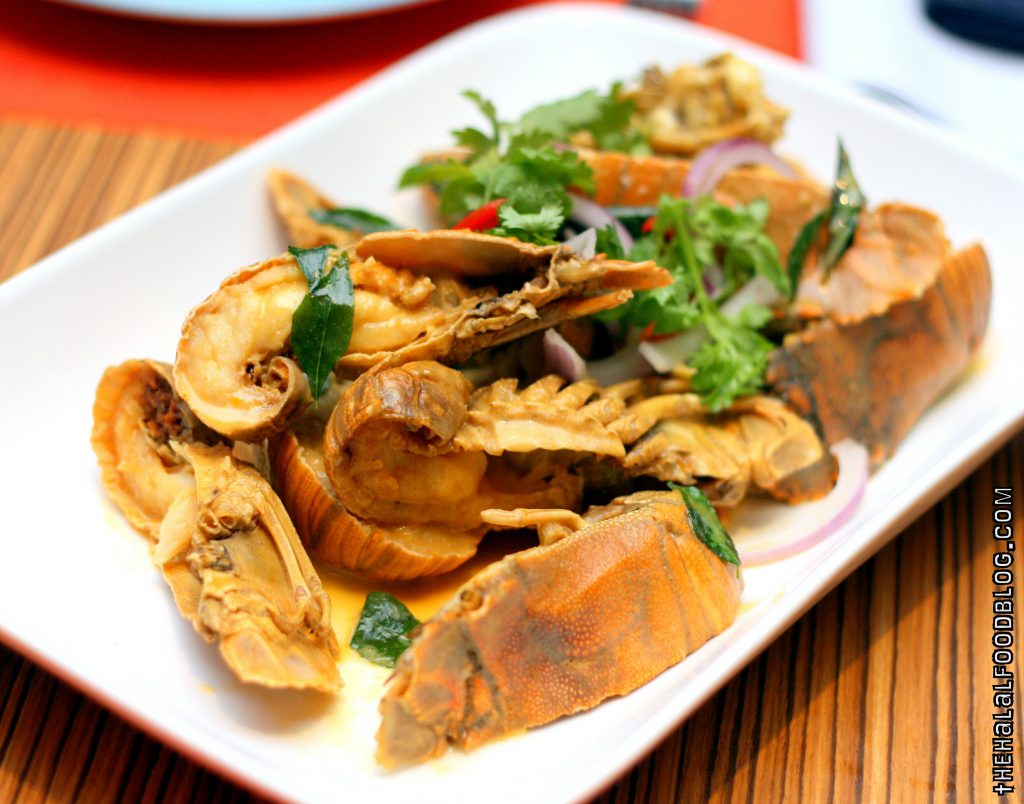 Look out for specials like Crayfish (we've seen Chili Crab style, Sambal and even Salted Egg!!), whole fish like Salt-Baked Salmon and or course, their signature famous US Prime Ribeye Roast Beef that has captivated the hearts (and tummies) of everyone since 21 on Rajah first opened and was certified Halal!
It'll be interesting to see what's coming up next at 21 on Rajah but we can rest assured that our top-quality favourites are still available to enjoy now and what better time than now since we can enjoy extra savings with Chope Vouchers!


Just click on the BOOK NOW button and  you are one step closer to enjoying all the yummy food at 21 on Rajah!
Well, there you have it boys and girls! Enjoy the convenience of making reservations for your makan plans with Chope and enjoy great additional savings with Chope Visa Friday!
And don't forget to use that extra special code just for readers of The Halal Food Blog to enjoy even more savings than usual!
Promo Code: (first6digits of Visa card)VFHFB
Example: 123456VFHFB
Enjoy and think of us while you're enjoying all that makan and great savings okay! 😛
Terms & Conditions for special The Halal Food Blog discount code:
Discount must be redeemed by 2 September 2016
Discount only applicable to products listed on http://shop.chope.co/collections/visa-friday (Valid only on Fridays)
Payment via Visa Card only
Valid for one-time use by new customers only
Not to be used in conjunction with other discount codes
Discount code entitles users to a $15 off discount on products listed on Chope Visa Friday only
Chope reserves the right to cancel suspicious orders without prior notice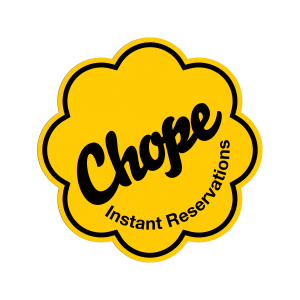 All information (including prices, availability of item on menu and Halal status of establishment) are accurate at the time of posting. All photos used in this site are property of The Halal Food Blog unless stated otherwise.