Everyone's got their favourite place to go for Satay. For us, it is without a doubt – East Coast Lagoon Food Village. It's got plenty of good stuff to eat (including plenty of our favourites) and that means some of the best Satay there is on offer anywhere on the island.
But you know what.. I kinda got to thinking.. the very fact that we have a favourite stall we always order from kinda means we don't really get the chance to try the food from other stalls. So, we decided that from time to time, it might actually be nice to try something new right?
And so, for a change, we tried some satay from Salam Satay 😀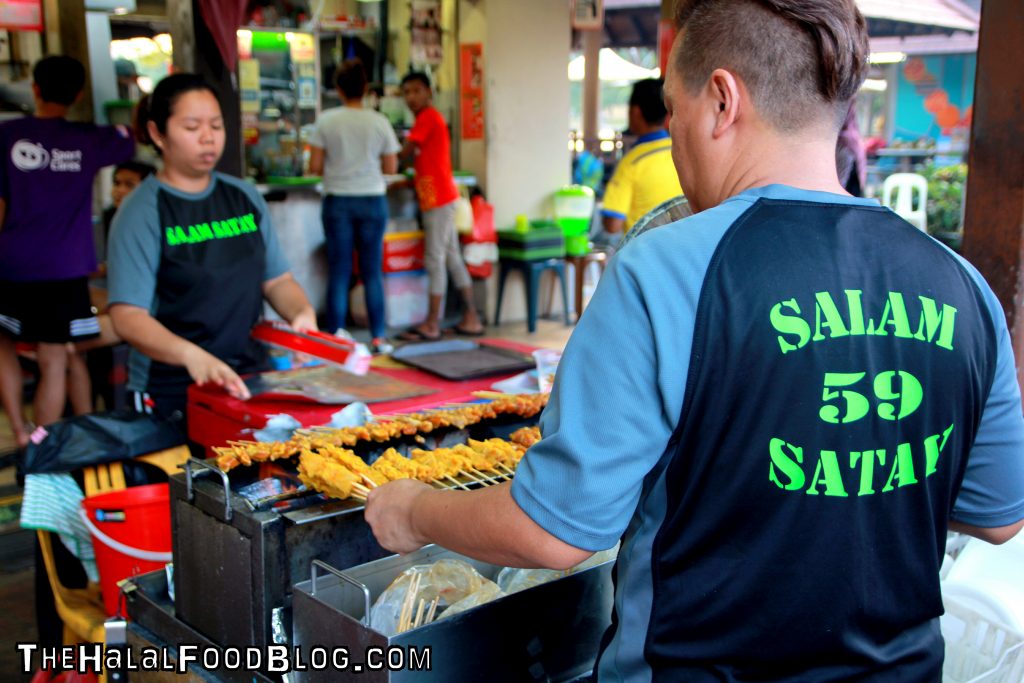 Along the stretch of stall on the left side of the East Coast Lagoon Food Village, you'll find Stall 59 – Salam Satay. But admittedly, you'll have to take a close look because it's not within an actual stall but rather in front of a stall called A.L. Yusra.
Don't worry – just look for the name on the shirts of the staff and you can't go wrong!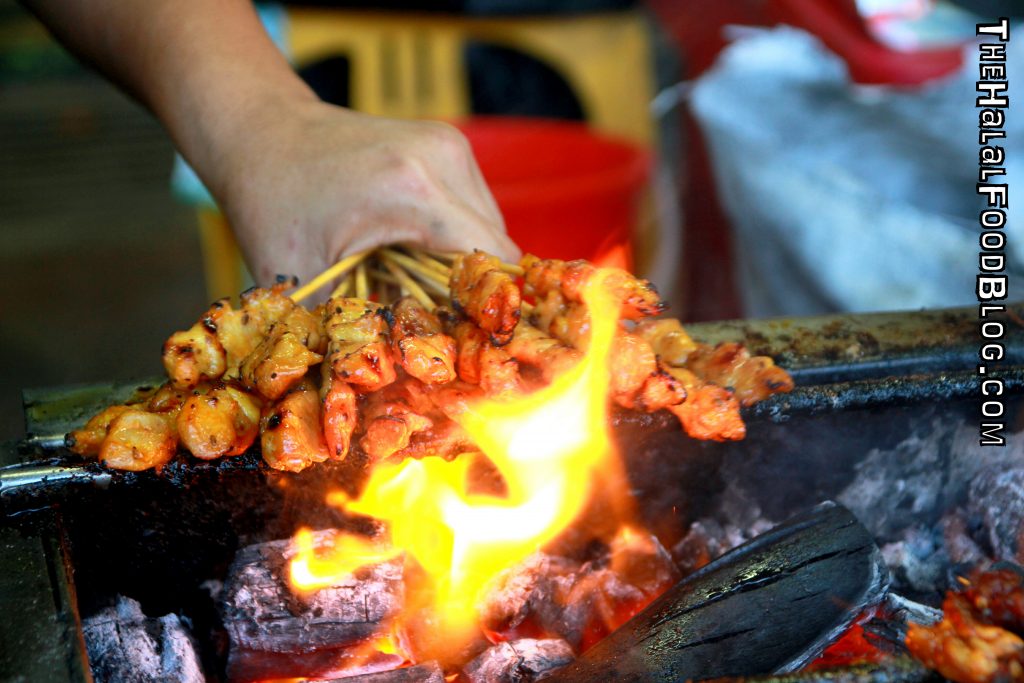 We first got a chance to taste Salam Satay during The Ultimate Satay Challenge which was held as part of Singapore Kindness Movement's Urban Kampung (co-organized by Halalfoodhunt.com of course!) and although they may not have come out tops, I have to say that they definitely left an impression!
So here we were back at East Coast Lagoon Food Village and to have a proper sit down and ready to dig into their satay once again.
Salam Satay prepares everything from scratch. They pay a lot of attention to details and have perfected their recipe for their Satay and the all-important Satay gravy over the past couple of years and it's definitely rubbing off on their patrons.
They're definitely particular about consistency and quality that's for sure LOL did you know that only a couple of people are 'authorized' to bakar (aka grill) the Satay? This is so they can ensure consistent top quality. And believe us – it's not an easy skill to master!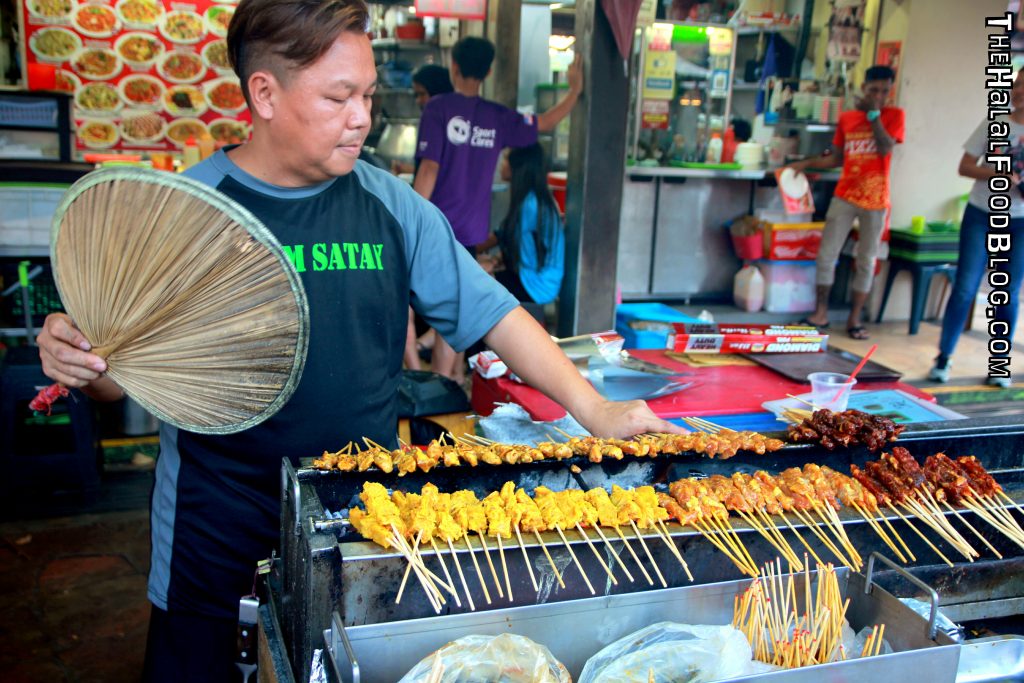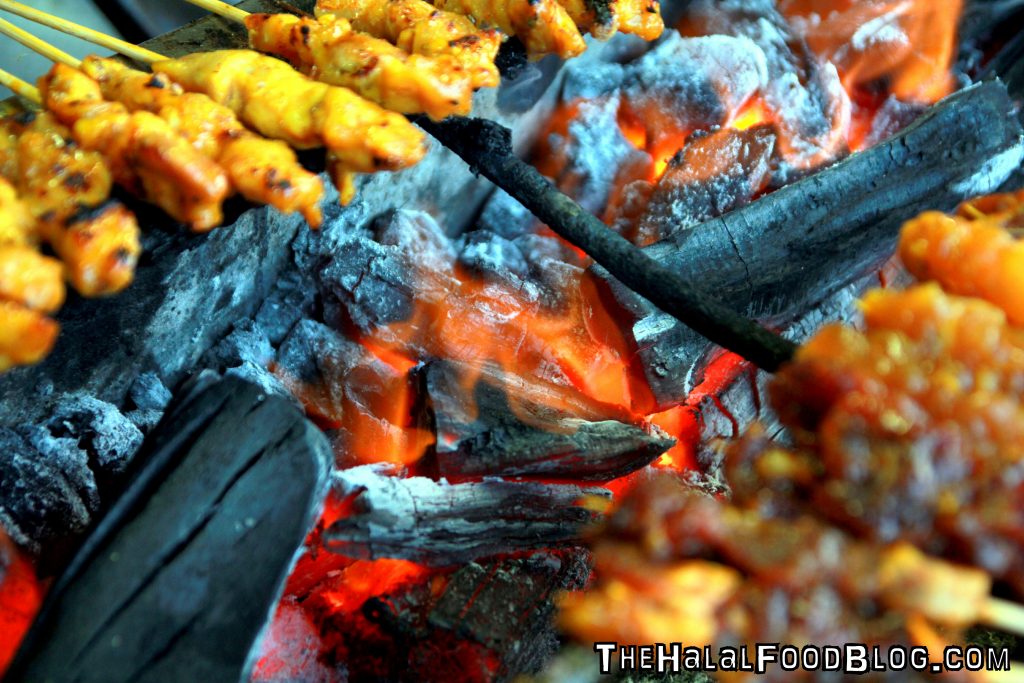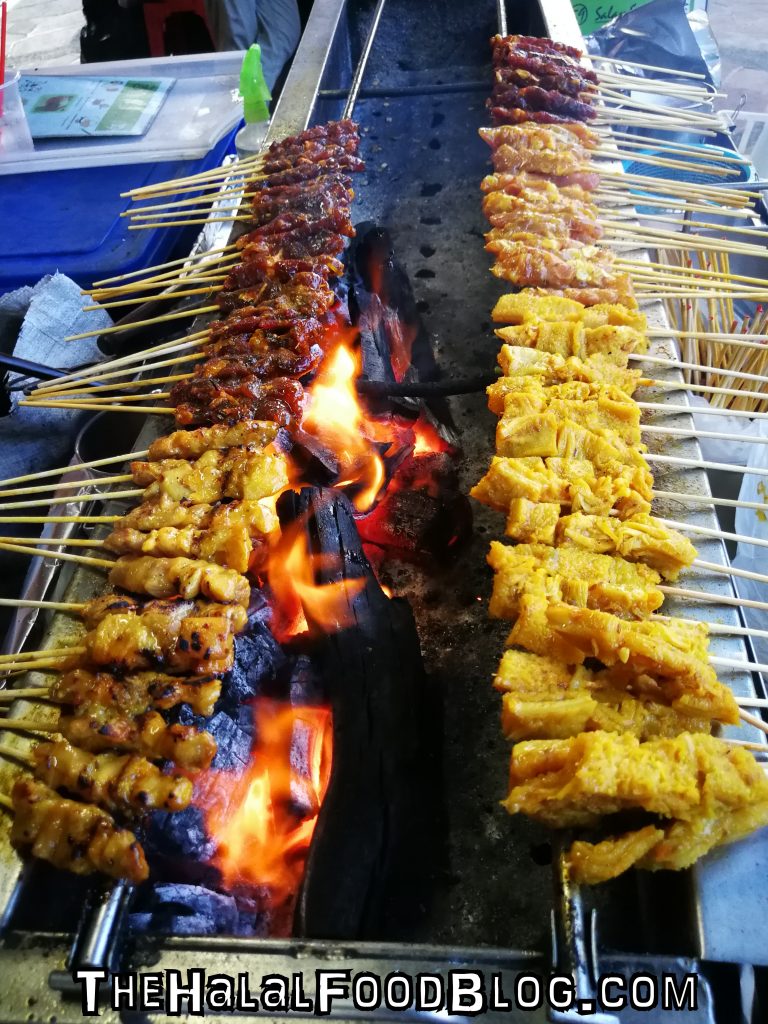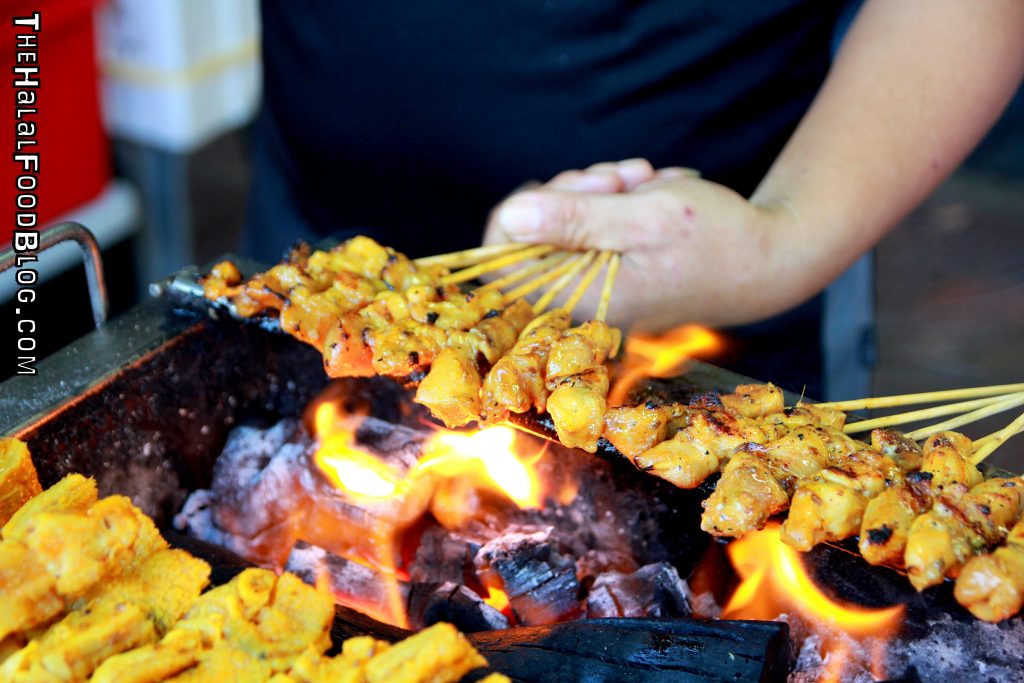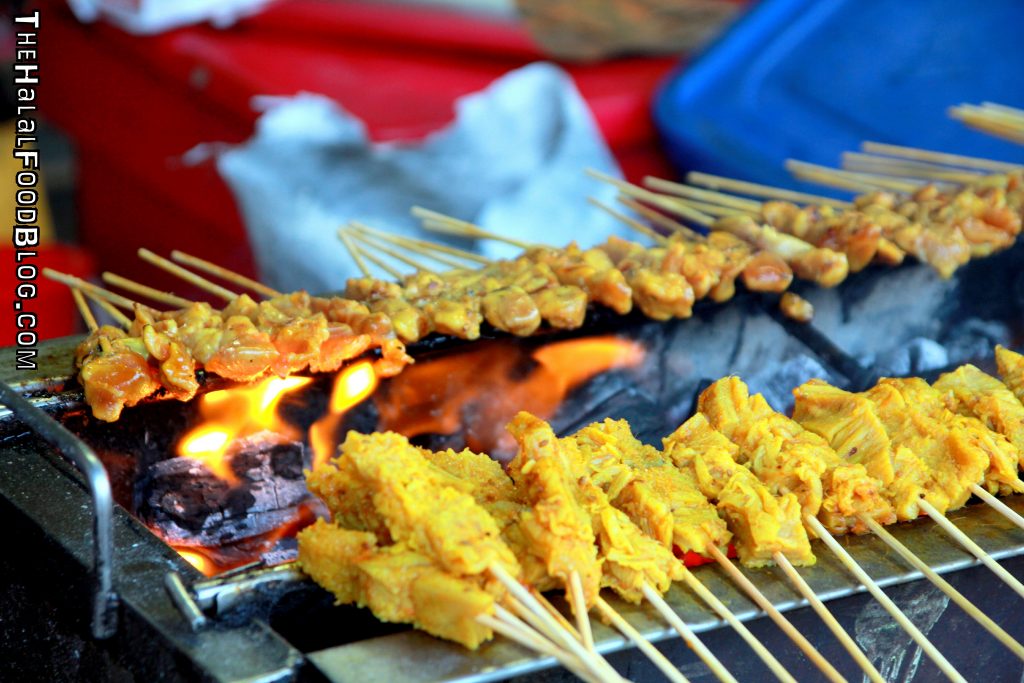 We all know it's not easy to churn out good Satay. So much work goes into it! From the prepping and marination of the meat to firing up and maintaining a good fire for the grill to actually bakar-ing the satay to perfection – with a bit of charred crisp on the edges but still juicy and tender!
Plus, it can get pretty busy when the grill is full!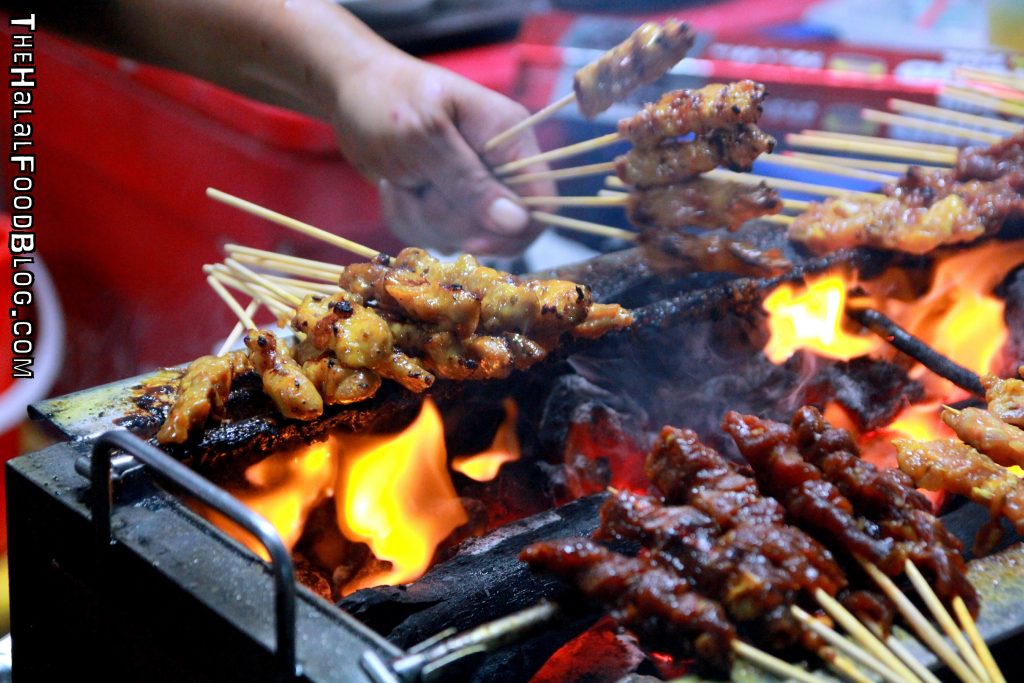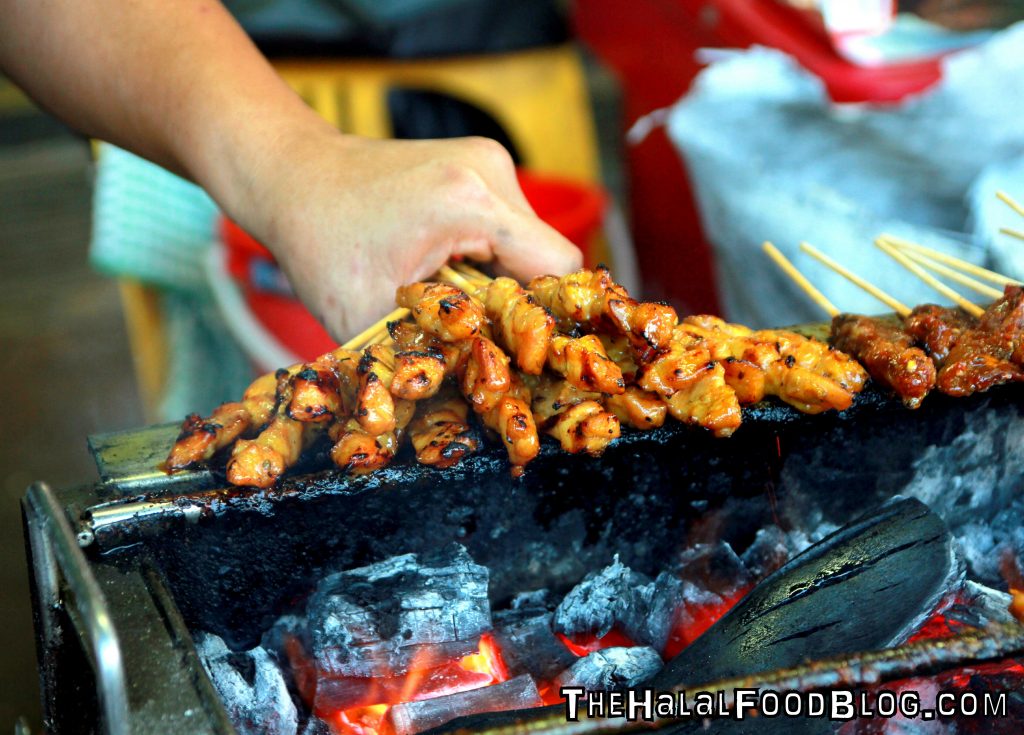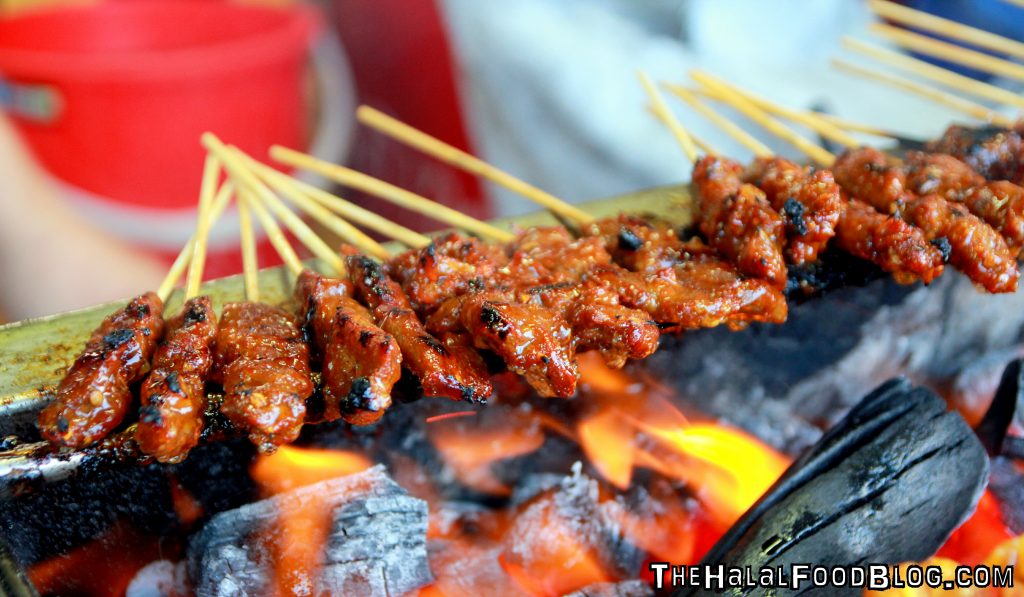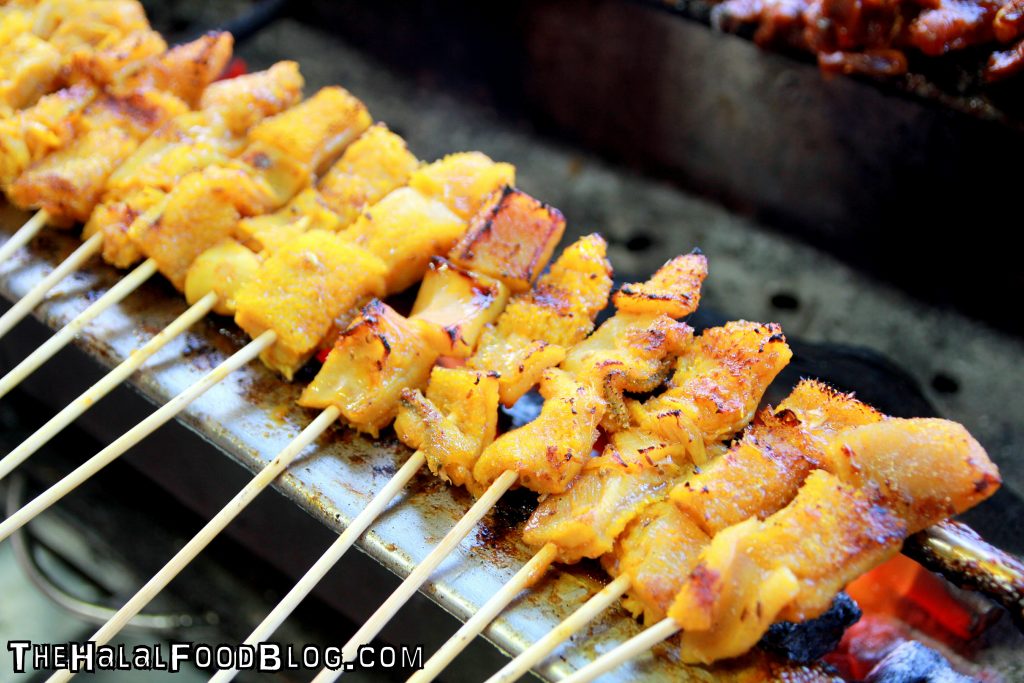 They have got the usual suspects plus a few welcome surprises on the menu at Salam Satay.
All your favourites like Chicken, Beef and Mutton are present and accounted for of course. Special ones like Hati Ayam (which is actually chicken liver) and Babat (aka Tripe) are hot favourites but they have very limited sticks of them available every day so you'd better snap them up early before they are sold out!
The most unique meat on the menu is the Duck and it turned out to be really good!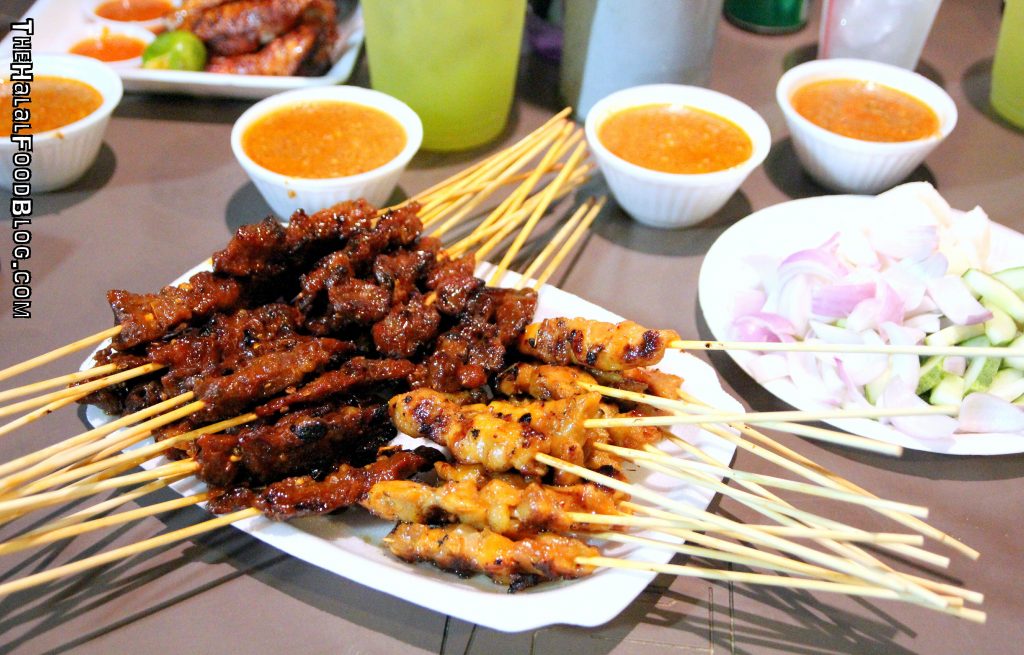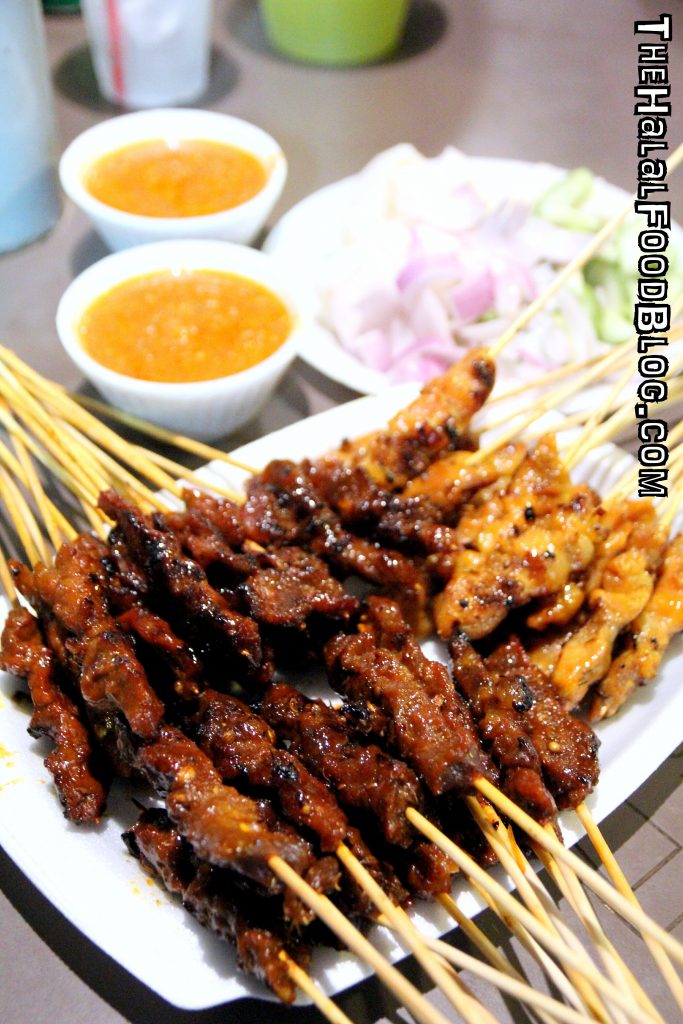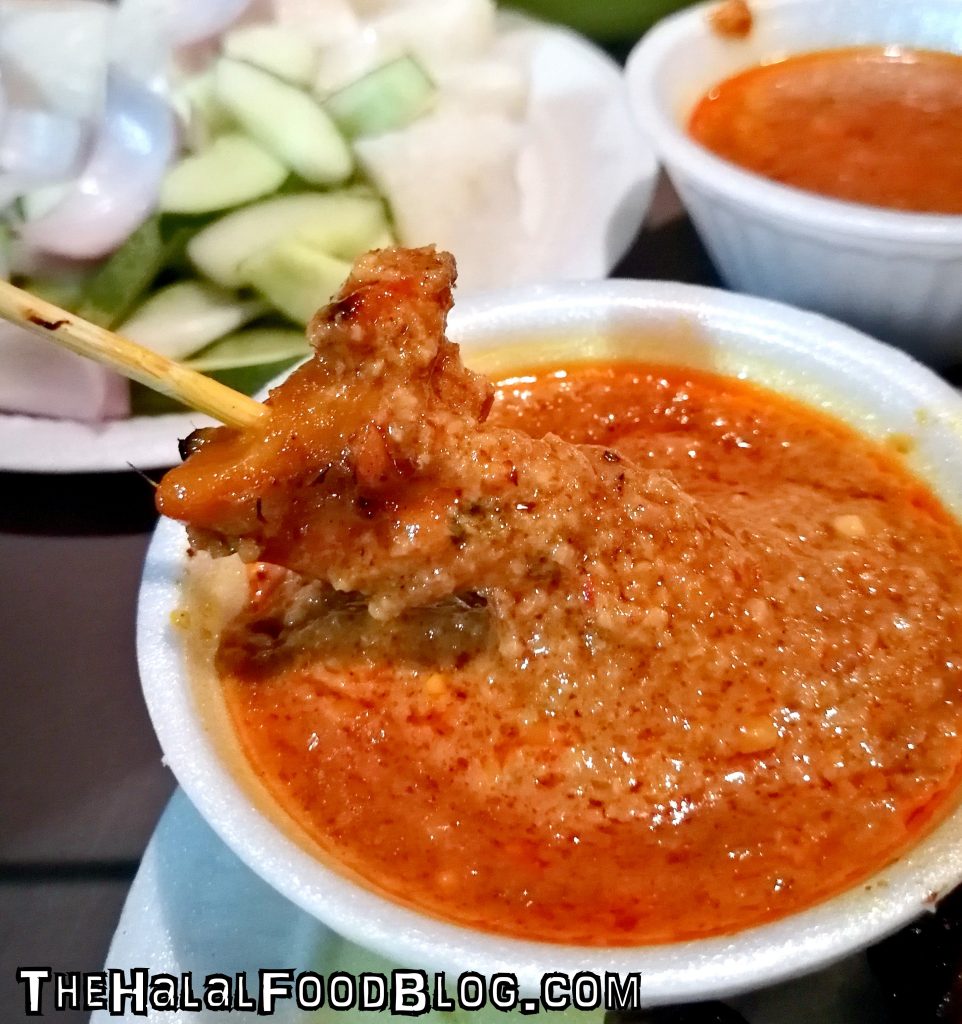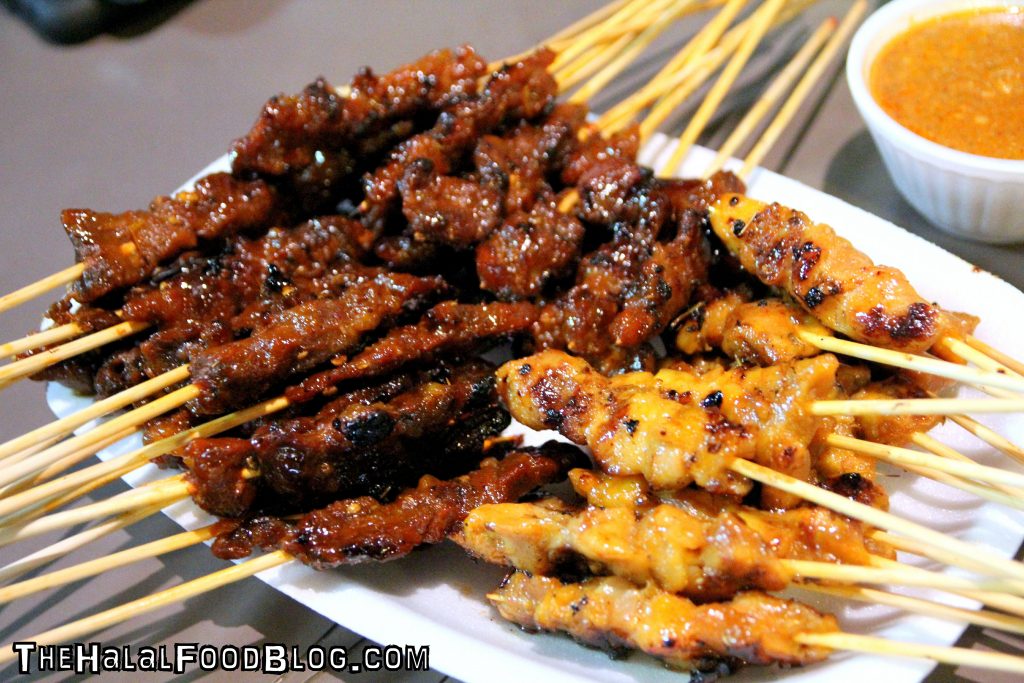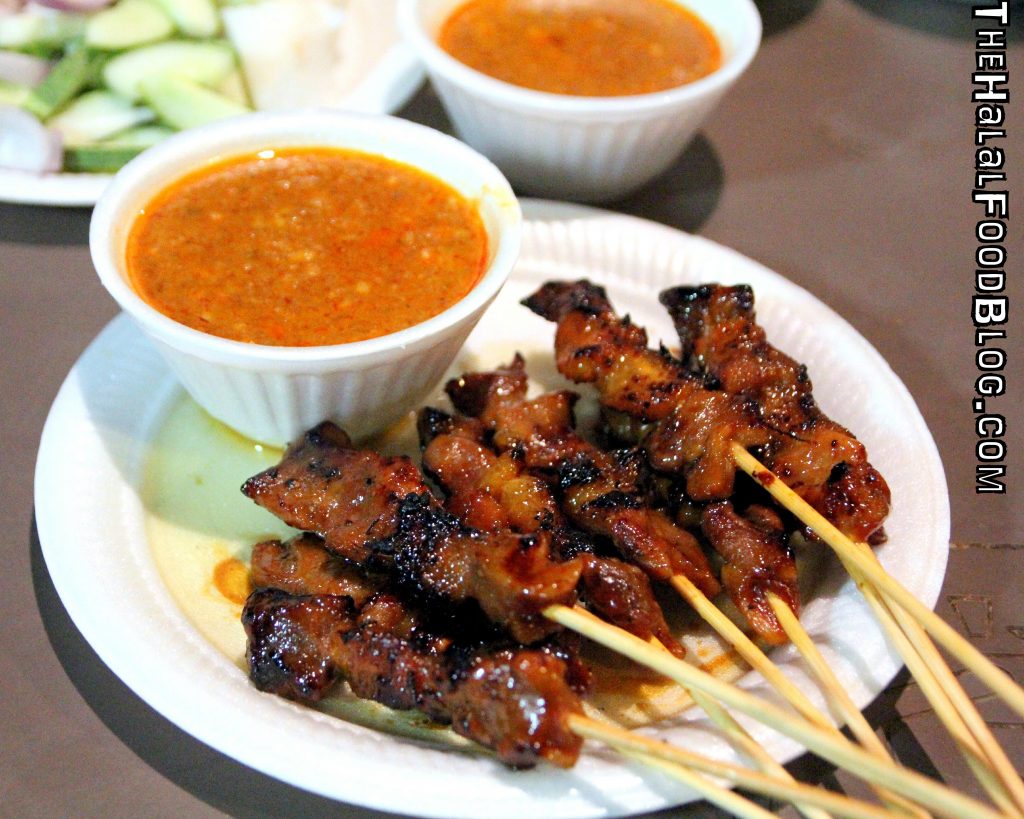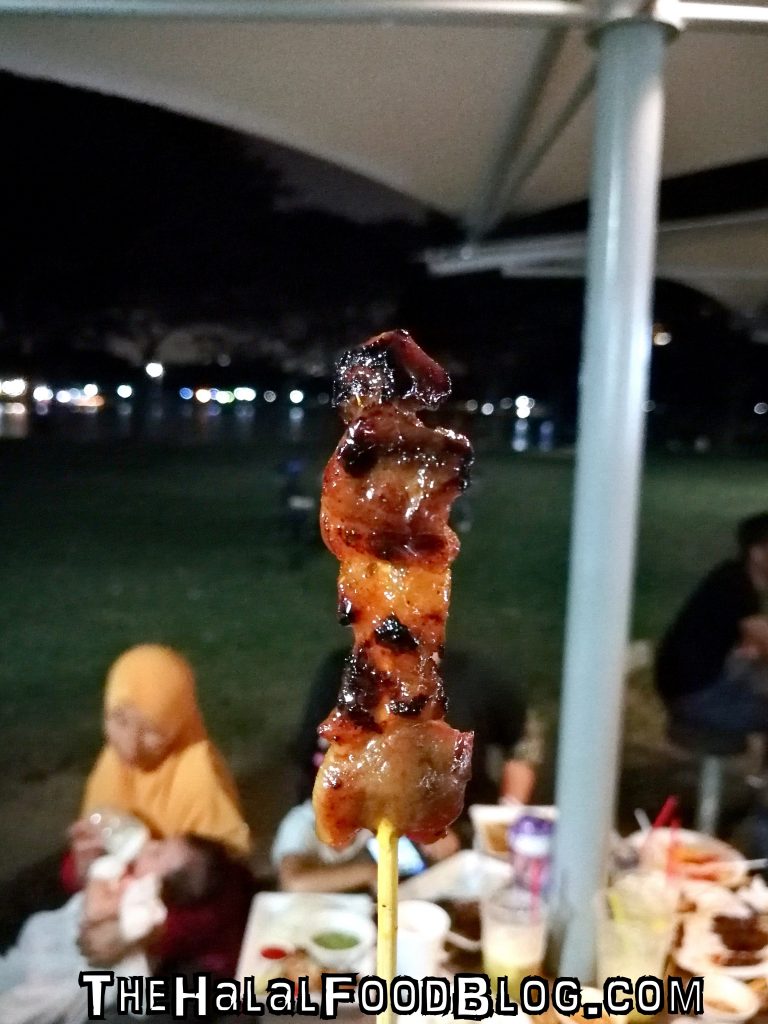 Wooooooo the Duck Satay has just the right meat to flesh ratio! Power!! And when it's bakar-ed it gets a nice glaze so you really enjoy the tender meat with hints of fat and sweetness in there.
The Beef, Chicken and Mutton Satay are tender and, obviously, best enjoyed with the nutty Satay gravy. Although I do wish the Chicken had a bit more time on the grill to get a bit more of that char. But hey, that's just me. And I'm sure everyone has their own way they like their Satay right? 😛
Almost all the Satay at Salam Satay is priced at $0.70 per stick. Yes, that's right!
Only the Duck is priced slightly higher at $0.80 per stick and understandably so. But it's sooooo worth it 😀
Besides dropping by their stall at East Coast Lagoon Food Village, you can actually also order their Satay in advance for pick-up (so you don't have to wait around too long) or take advantage of their delivery service! Just call them at 94221874 okay!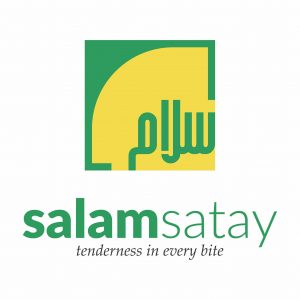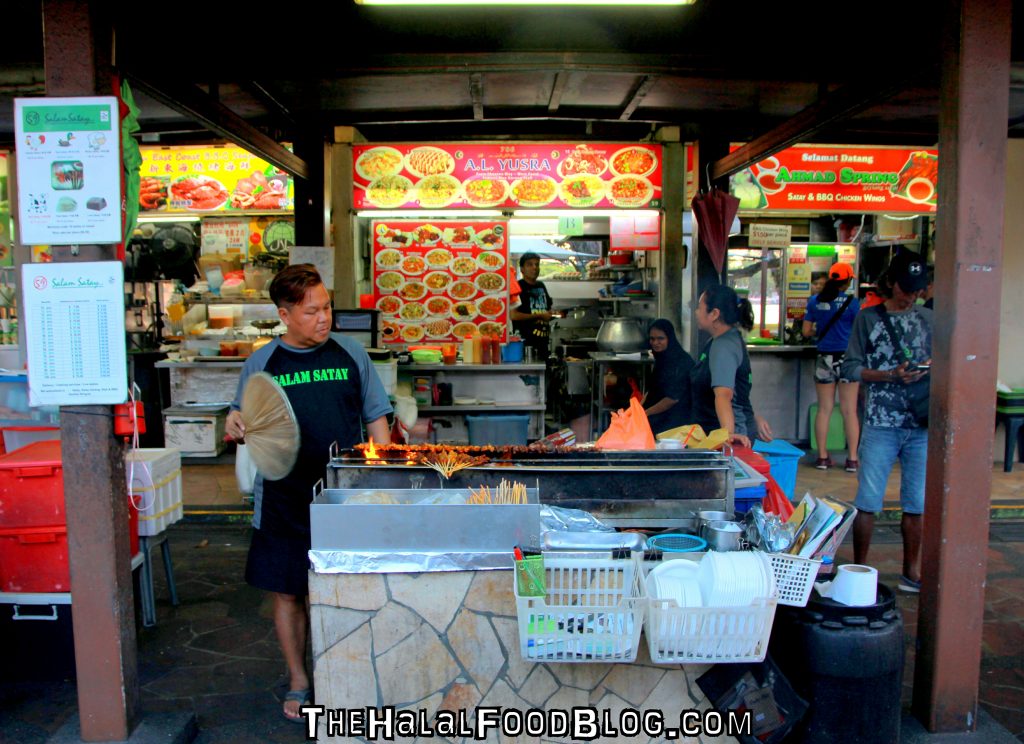 SALAM SATAY
Stall 59
East Coast Lagoon Food Village
1220 East Coast Parkway S 468960
Tel: +65 94221874
Facebook: www.facebook.com/salamsatayinc
Instagram: www.instagram.com/salamsatay
Operating Hours:
Mondays, Tuesdays, Wednesdays and Fridays – 3.00pm til 11.00pm
Saturdays and Sundays – 11.00am til 11.00pm
Closed on Thursdays
All information (including prices, availability of item on menu and Halal status of establishment) are accurate at the time of posting. All photos used in this site are property of The Halal Food Blog unless stated otherwise.